3M Extreme Hold vs. Gorilla Tape: Gorilla Tape quickly established itself as the premium option for serious bonding projects. Yet 3M, the duct tape pioneers, weren't going to relinquish their throne that easily. They've unleashed their own "extreme" contender: 3M Extreme Hold Tape.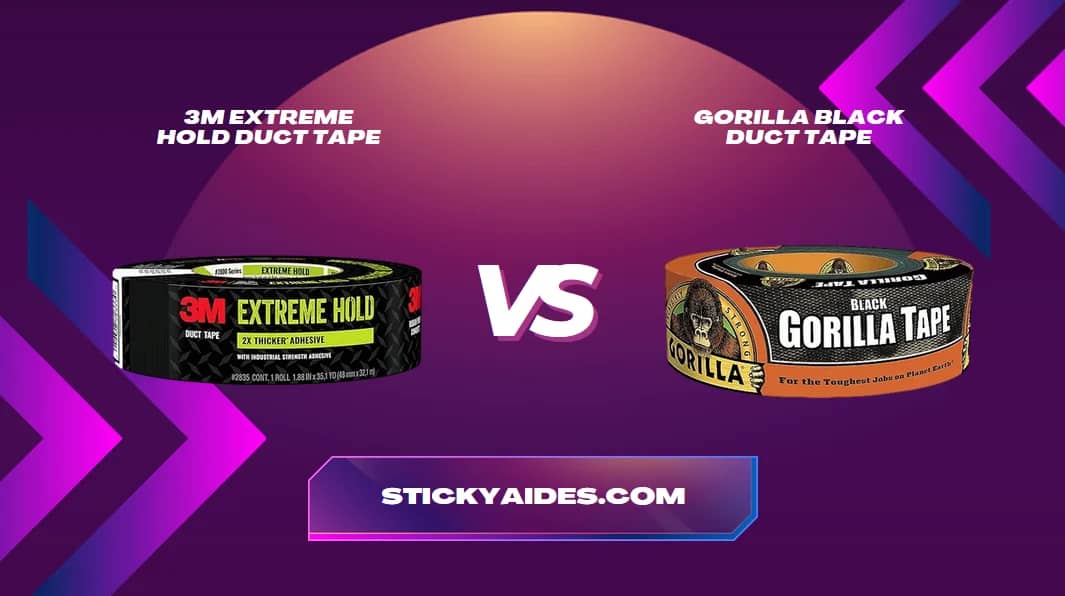 Through recklessly engineered tests and shamelessly unscientific methods, I aimed to discover: Which tape reigns supreme when following instructions is for chumps and responsibility goes out the window? Join me for gripping insights into the sticky showdown between these titanic-taping titans! The winner may surprise you – or send my repairs toppling over in a mess of adhesive failure. You'll just have to read on to find out!
3M Extreme Hold vs. Gorilla Tape: What's The Difference?
The key difference between 3M Extreme Hold vs. Gorilla Tape is:
📝 My Hands-on Test of 3M Extreme Hold Duct Tape

✅Pros
The first thing I noticed was how thick and sturdy the tape felt compared to regular duct tape. I applied strips to both sides of the seam on the large tarp, pressing down firmly to ensure good adhesion. I then loaded up my trailer with six heavy loads of wet mulch and hauled it to various job sites. Each time, I shoveled the mulch off and was impressed that the tape held the seam together through all that weight and abrasion. Even after a few months of use in various weather conditions, the tape was still sticking well.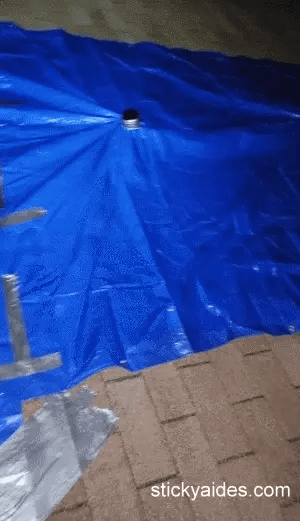 A few wraps around the handle of the tape left a bit more on my fingers than I expected, but it came off eventually. I can see why people say this sticks better than regular duct tape. So far the repairs I've made to my tarps have held up exceptionally well outside. Neither sunshine, rain nor temperature changes seem to cause this tape to fail prematurely like other brands I've tried. Overall I'm very impressed with how sturdy and long-lasting the bonds are. This will certainly be my go-to tape for any future tarp or trailer repairs.
❌Cons
While the Extreme Hold duct tape has worked very well for most projects, there is one con worth noting for potential buyers. When using a rolled section of the tape that had been stored for a longer period of time, I found that the adhesive tended to bind to the backing of the layer below it, clumping the tape together into an unusable ball. However, for tapes that weren't exposed to prolonged storage, this wasn't an issue.

FAQ of 3M Extreme Hold Duct Tape
Q: Can 3M Extreme Hold Duct Tape effectively provide a permanent seal for an inside sink pipe? If not, do you have any product recommendations?
A: I don't think 3M Extreme Hold Duct Tape would be suitable for that purpose. However, you might want to consider trying Flex Steel or JB Weld, both of which are good products. If you have a PVC pipe, I recommend a PVC-specific product.
Q: Is it safe to leave 3M Extreme Hold Duct Tape for long periods of time (years) without causing damage or falling off?
A: Personally, I used 3M Extreme Hold Duct Tape outdoors to secure a plastic tarp on top of my spa cover during winter. Unfortunately, it didn't hold up well, and the pieces of tape eventually came loose. It also left behind some sticky residue. So, I don't believe it would hold up for years without causing damage or falling off unless it's used indoors.
Q: Can I use 3M Extreme Hold Duct Tape to hang plastic sheeting on the wall, covering cabinets, or from the ceiling to prevent roof dust during a roofing job without causing damage?
A: If you decide to use 3M Extreme Hold Duct Tape, yes, it will work. However, I would recommend using a softer adhesive tape like the soft stick blue tape first. It has a strong adhesive and may peel off the paint, sheetrock, or other underlying surfaces. It's quite sticky.
Q: Will 3M Extreme Hold Duct Tape damage the surface when removed?
A: No, it won't cause any damage to the surface when removed.
Q: Can 3M Extreme Hold Duct Tape stick to cardboard?
A: I do recommend the Non Residue tape. The Non Residue tape has slightly less tackiness than the Extreme Hold, and it should stick to most cardboard. Since the Non-Residue tape works, I assume the Extreme Hold version would also stick to most cardboard. However, you are the final judge of whether it provides sufficient adhesion or not.
Q: Can I use 3M Extreme Hold Duct Tape to repair sanding belts where the original tape has degraded due to age?
A: That's a great question. 3M doesn't offer a tape specifically designed for repairing sanding belts.
Q: Will 3M Extreme Hold Duct Tape stick to any type of metal or plastic?
A: It sticks to everything around here. It holds up well even in very cold weather.
Q: Does anyone know the shelf life of a roll of Extreme Tape when stored?
A: When stored at normal temperatures between 60 – 80 degrees Fahrenheit, the tape will remain good for a year and a half. I have also used it in colder temperatures, and it still worked fine.
Q: How thick is the Extreme Hold tape, and is it black or silver?
A: The 3M Extreme Hold Duct Tape is 0.43 mm thick.
Q: Can I use 3M Extreme Hold Duct Tape to treat plantar warts?
A: While I'm not a doctor, I suggest soaking the area in vinegar, drying it, and then applying the tape. Tea tree oil can also be helpful.
Q: Is 3M Extreme Hold Duct Tape suitable for hanging a tarp on stucco for hurricane protection?
A: Considering that the product's name includes "tarp," I would assume it should work for that purpose.
Q: Will 3M Extreme Hold Duct Tape hold a garden stake with a hanging flower pot to a railing?
A: I believe it will work if you use it correctly. Additionally, you can consider using pretty duct tape to cover it up and enhance the appearance.
Q: Can 3M Extreme Hold Duct Tape be used on styrofoam?
A: Yes, there's a pretty good chance it will provide long-term adhesion to styrofoam. Just make sure the surfaces are clean, dry, and level.
Q: Is it safe to use 3M Extreme Hold Duct Tape on a dryer vent pipe?
A: We do not recommend using 3M Extreme Hold Duct Tape on a dryer vent pipe.
Q: Does 3M Extreme Hold Duct TapeQ: Can I use 3M Extreme Hold Duct Tape on an air mattress?
A: Its effectiveness depends on the amount of air pressure pushing out of the hole, but it's certainly worth a try.
📝 My Hands-on Test of Gorilla Black Duct Tape

✅Pros
I initially used it to seal up moving boxes during a recent relocation, and it held them together securely throughout the entire process. The tape adhered effortlessly to various surfaces such as cardboard and plastic, providing me with the peace of mind that my items were well-protected during transit.
My Latest Updates
👋 Hi! This is Ronald. I just published 2 new articles you may enjoy reading. Feel free to keep reading this one or 👇 check out the new articles anytime.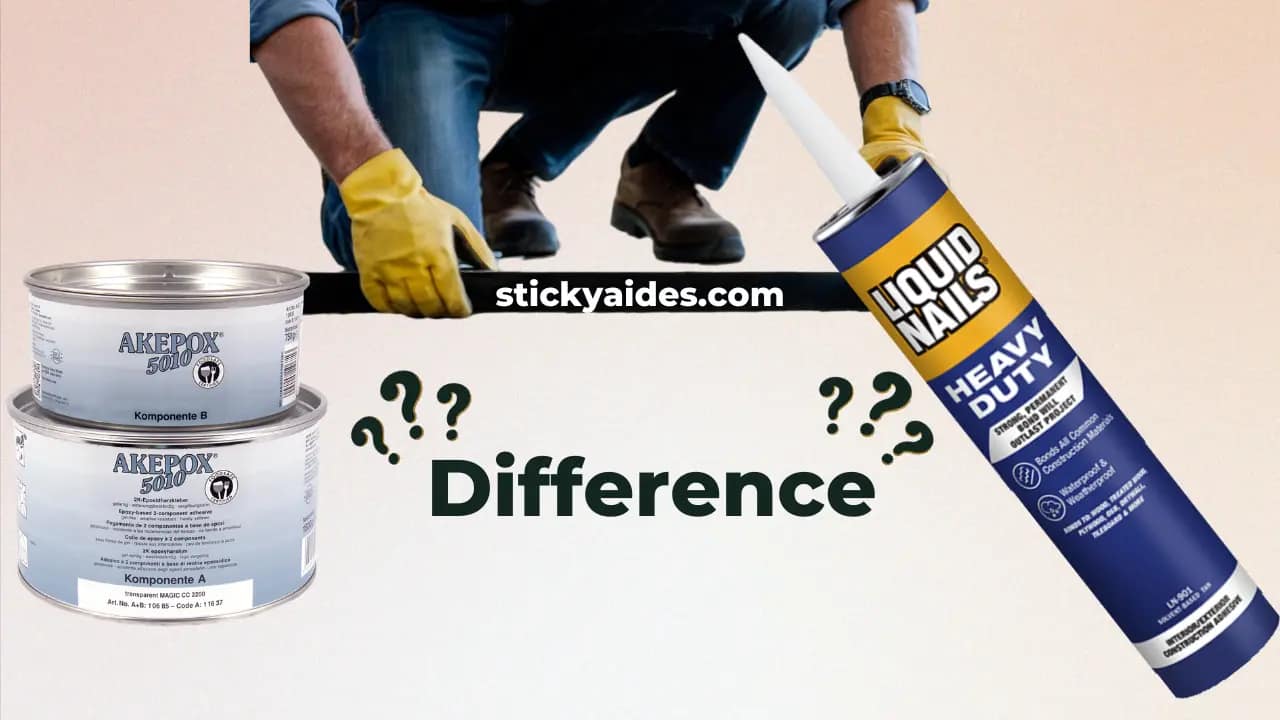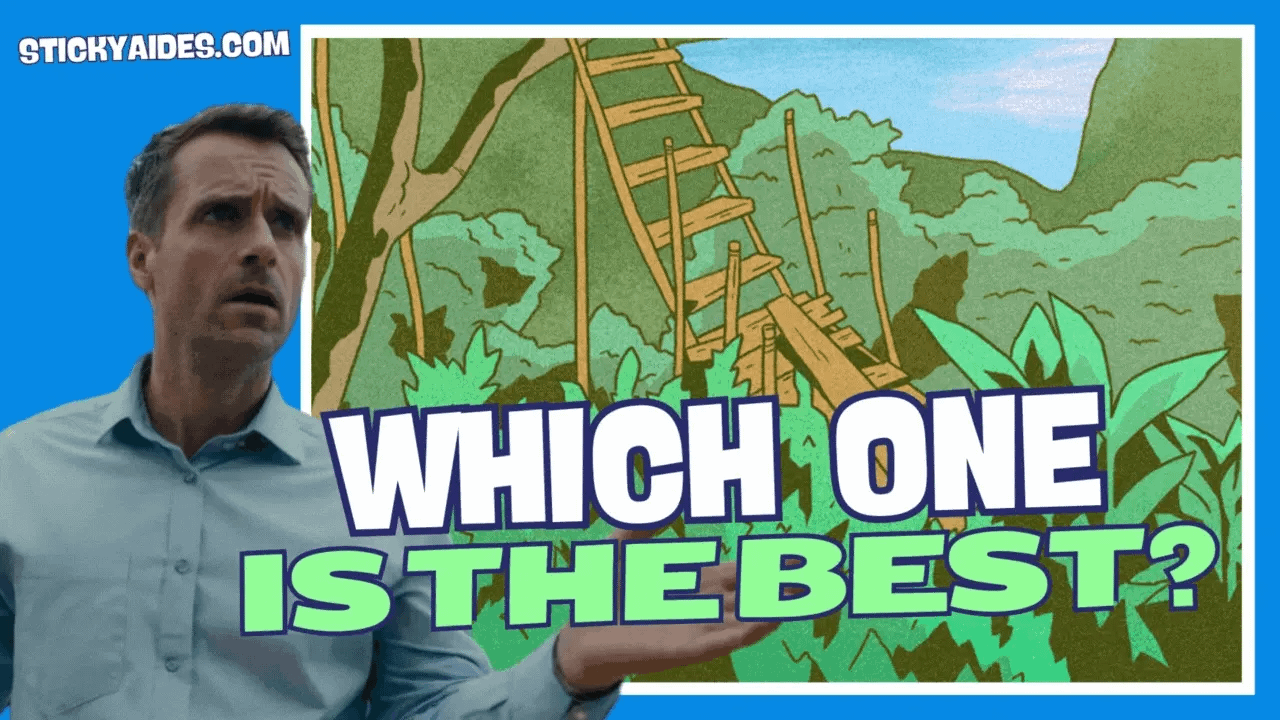 What sets this tape apart from others on the market is its incredible holding power. Unlike 3M Extreme Hold, it doesn't budge once applied. I put it to the test by pushing, pulling, and even yanking on it, and it didn't move a millimeter. Even during windy thunderstorms, the tape held strong, preventing any water leakage. Its performance in this regard is truly remarkable.
Besides its impressive functionality, the Gorilla Black Duct Tape is also incredibly easy to work with. It tears effortlessly, allowing you to quickly and accurately size and seal anything that requires a secure bond. The width of the tape is perfect, not too skinny, making it an ideal choice for various applications.
I've found numerous uses for this tape, from repairing rips on my mobility scooter seat to securing loose floor tiles in my kitchen. It has proven to be a reliable and versatile product, with unmatched adhesion on tile, enameled stainless steel, aluminum, plastic, and wood. In every project I've used it for, the tape has stayed firmly in place, exceeding my expectations.
❌Cons
While the adhesive strength of the Gorilla Black Duct Tape is undoubtedly impressive, it's worth mentioning that removing it can be a challenge. This is a testament to its strong bond, so if you're using it on delicate surfaces like paint, it's important to consider that it may cause damage upon removal. However, if your goal is to create a long-lasting, secure bond, this tape is perfect.

FAQ of Gorilla Black Duct Tape
Q: Is it possible to use Gorilla Tape as a replacement for electrical tape? Have there been any successful projects using it in that way?
A: Some people claim that the description contradicts itself, stating towards the end that it can be used in place of electrical tape. So there might be some success stories of using it for electrical purposes, despite the initial statement advising against it.
Q: How simple is it to remove Gorilla Tape? I need temporary double back tape for my kitchen countertops to train my dog not to jump on them.
A: If you're looking for a temporary solution, Gorilla Tape may not be the best choice. It's similar to super duct tape and only sticky on one side, making it difficult to remove if left on your countertops for a while. Additionally, it won't provide the double-sided stickiness you need.
Q: If I use Gorilla Tape on a textured painted wall, will it damage the paint when removed over time? Should I opt for a lighter tape?
A: It is highly recommended not to use adhesive fasteners on painted walls as they can eventually tear the paint and even the top layer of drywall, leading to repairs and spackling. It's best to use standard nails, hooks, or small anchored screws if possible, as they are easier to hide and fix.
Q: Can I use Gorilla Tape permanently on roof shingles?
A: Gorilla Tape is considered a semi-permanent tape and should be viewed as a temporary repair solution.
Q: Can I use Gorilla Tape to secure heavy blackout material around a window?
A: It should do the job effectively as Gorilla Tape is known for its strength and stickiness. However, keep in mind that it's exceptionally sticky and may be challenging to remove from surfaces.