3M VHB Vs. Gorilla Tape: they have been duking it out to be the mounting muscle champion. But which of these tape titans truly has the toughness and versatility for your vision? Allow me to play referee and break down the tape tapestry so you can pick the perfect partner to power through your plans.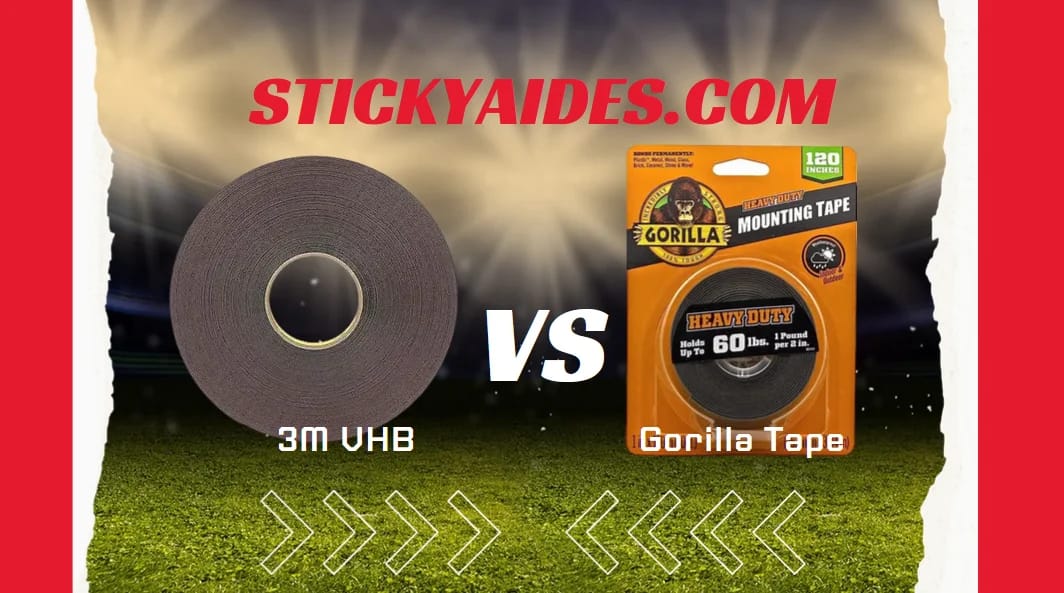 By the end, your choice will be clearer than Super Glue on skin. So grab your tools and a roll, and let's get this adhesive adventure underway to discover which tape will stick with you!
3M VHB Vs. Gorilla Tape: What's The Difference?
Here are the key difference between 3M VHB Vs. Gorilla Tape:
📝 My Hands-on Test of Gorilla Heavy-Duty Mounting Tape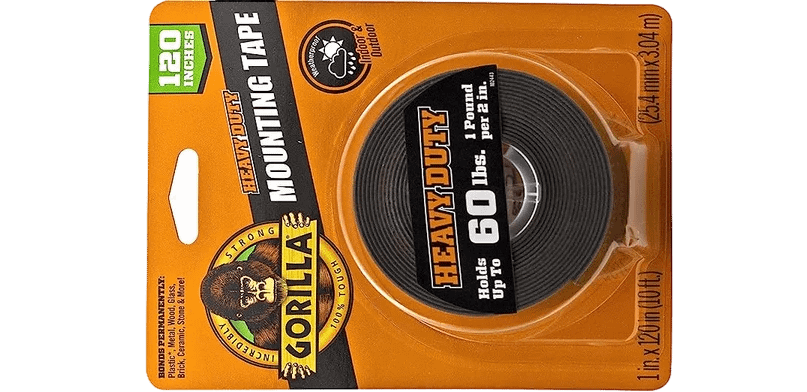 ✅Pros
I've had some great experiences using this tape for different purposes. For instance, I used it to attach an LED light to the underside of a kitchen cabinet, and it worked like a charm. No need for screws, just the tape, and it held up perfectly.
In my opinion, this is one of the best two-sided tapes out there. It offers remarkable adhesion and can be relied upon for various applications. Unlike other cheap double-sided sticky tapes that tend to fail quickly, this Gorilla tape has proven its durability, even in extreme conditions. Whether it's the Texas heat or other challenging environments, it has never let me down. And even if it does lose its grip, I simply reapply it because it really sticks.
Furthermore, when I didn't want to drill into my truck, I turned to this tape to mount magnets for pistol mounts. I also reattached the bed liner on top of the sides of the bed using this tape. The results were impressive, as the tape held up strongly.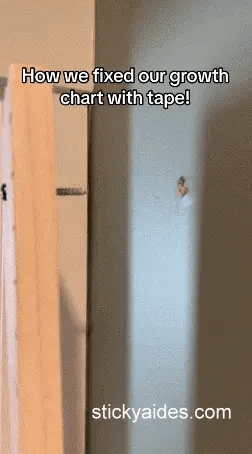 I also used it to tape surge protectors underneath my stainless steel desk for cable management. It has been months since I used it, and I must say, it's still holding on strong. The laminate surface of my desk posed a challenge when I tried to remove the surge protectors, as the tape was firmly stuck. However, this is a testament to its adhesive power. I also used this tape to mount a smaller under-the-desk power strip, and it's been perfect. In fact, I might consider giving my older desk to my 7-year-old since I'm so satisfied with this tape.
Additionally, I've had this tape on my car for months, enduring extreme weather conditions, and it hasn't budged. It's been holding up a side-view mirror without any issues.
❌Cons
However, there were a couple of instances where the tape didn't perform as well as expected. I bought this tape to put my small fire extinguisher on the side of my toolbox without drilling holes. Unfortunately, it fell off overnight, even though I used three straps. It didn't hold as securely as I had hoped. Similarly, there was a case where I needed to secure something under the dash of my car. However, this tape couldn't withstand the 100-degree heat and pulled right off without a fight. It seems more suitable for indoor applications.
There were some other instances where the tape didn't perform well. For example, it wouldn't stick to painted cinderblock, which was a disappointment. Additionally, when I used it to hang a 33lb mirror on paneling, it worked like a charm. No nails, just the Gorilla tape, and the mirror was securely in place.
FAQ of Gorilla Heavy-Duty Mounting Tape
Q: Can Gorilla Heavy-Duty Mounting Tape effectively secure my hair in place?
A: Give it a try, but be prepared for a shaved head. 😂 It might be that powerful. For hair usage, you might consider toupee tape.
Q: Is it suitable for mounting a Ring doorbell device on an exterior brick wall?
A: It can work temporarily, but over time, it may fall off due to usage. For a more permanent mounting solution, consider using PL by Loctite, for example, Loctite PL 500 vs. Loctite PL Premium.
Q: Can it securely hold metal art on vinyl siding?
A: While I haven't personally tested it, based on my experience, it may not hold as expected. Although it claims to handle up to 60 lbs, it failed to support a 1 pound shelf on a flat surface. You may need to draw your own conclusions. Some people may swear by it, but I haven't had positive experiences.
Q: Can I hang a Roman shade on a vinyl French door using Gorilla Heavy-Duty Mounting Tape?
A: If both surfaces are clean and smooth, it should work fine, unless the shade is heavy. I successfully used Gorilla Heavy-Duty Mounting Tape to attach a dryer vent to a brick wall.
Q: Will it hold lightweight objects on cement?
A: I've had success using it outside on wood steps to attach solar-powered lights at our beach house. They've endured humid and hot conditions, including a Tropical Storm. This mounting tape has proven reliable for me.
Q: Can I securely attach a tension shower curtain rod to wavy tile using Gorilla Heavy-Duty Mounting Tape?
A: I do not recommend using Gorilla Mounting Tape for this application. It's not waterproof, and the depth of the object being mounted should not exceed 0.75 inches.
Q: Can it be used to hold runners to old carpeting on an inside floor?
A: We suggest using Gorilla Mounting Tape for vertical applications, so it may not be suitable for this project.
Q: Is it stronger than duct tape?
A: Not particularly.
Q: What does "permanent" mean for Gorilla Heavy-Duty Mounting Tape? Can it be removed if I want to reposition my picture on the wall?
A: Gorilla Heavy-Duty Mounting Tape may potentially pull the paint off the wall upon removal. It's very strong and tends to be more permanent. If you prefer something easier to remove, I suggest looking for an alternative. Personally, I used it as a permanent fixture on my rolling screen door.
Q: Can it securely hold wooden furniture legs to a linoleum bathroom floor that occasionally gets wet?
A: I highly doubt it. Gorilla Heavy-Duty Mounting Tape has been a huge disappointment for me. I've had better results with double-stick carpet tape. I recommend looking for a 3M product and avoiding Gorilla Heavy-Duty Mounting Tape.
Q: Can I strengthen the connection of a Command hook to the wall using Gorilla Heavy-Duty Mounting Tape?
A: Keep in mind that the effectiveness of the glue depends on having enough surface area. The longer the length you use, the better it holds.
Q: Will it hold plastic sheathing to a cinder block wall in a crawl space, keeping it vertical and preventing drooping?
A: Gorilla Mounting Tape will work on concrete and most plastics, but it's not recommended for polyethylene or polypropylene plastics. If the plastic type is unknown, it's a matter of trial and error.
My Latest Updates
👋 Hi! This is Ronald. I just published 2 new articles you may enjoy reading. Feel free to keep reading this one or 👇 check out the new articles anytime.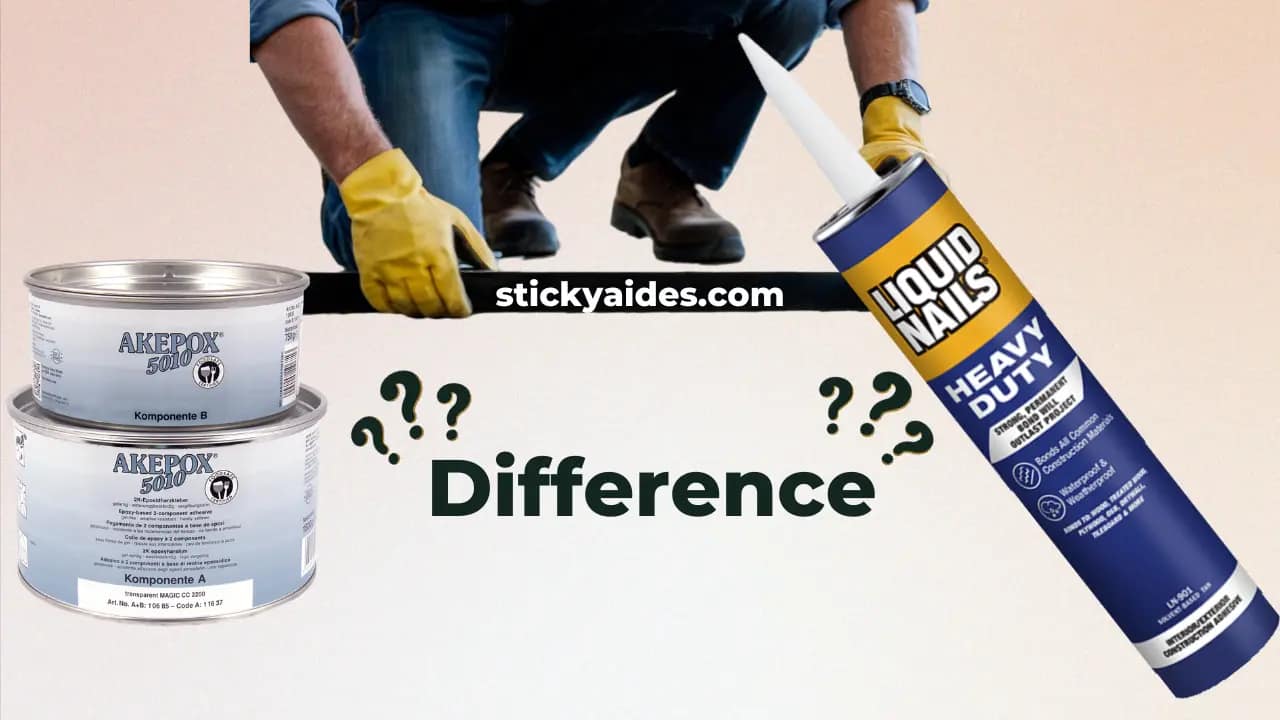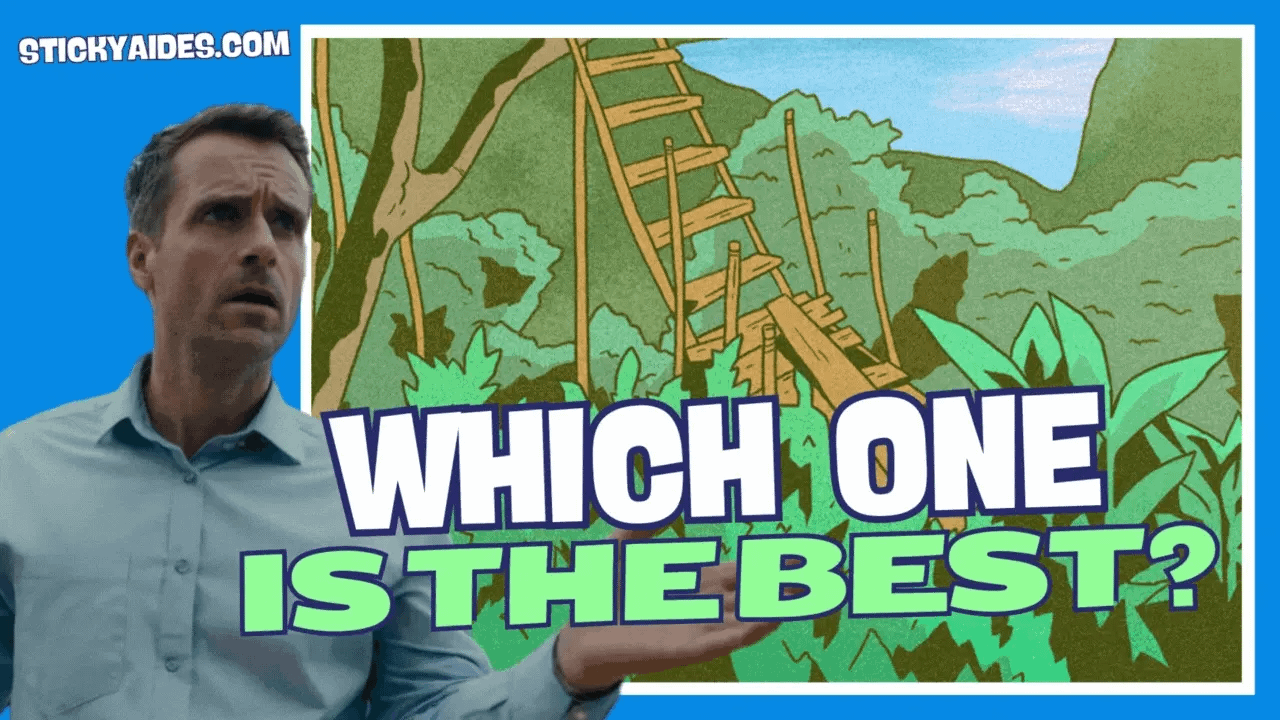 Q: Can it hold a piece of flat artwork to a cinder block wall?
A: The tape's effectiveness will depend on the size and weight of the artwork. In my experience, attaching a piece of plastic (weighing less than 2 oz) to an exterior brick wall failed with Gorilla Heavy-Duty Mounting Tape. I used two pieces measuring approximately 1/2 inch by 3 inches. Personally, I find Gorilla Heavy-Duty Mounting Tape worthless for my specific needs.
Q: How well does Gorilla Heavy-Duty Mounting Tape work with plastic and material for hemming nylon pants?
A: It works well on plastic surfaces, but I'm uncertain about other materials.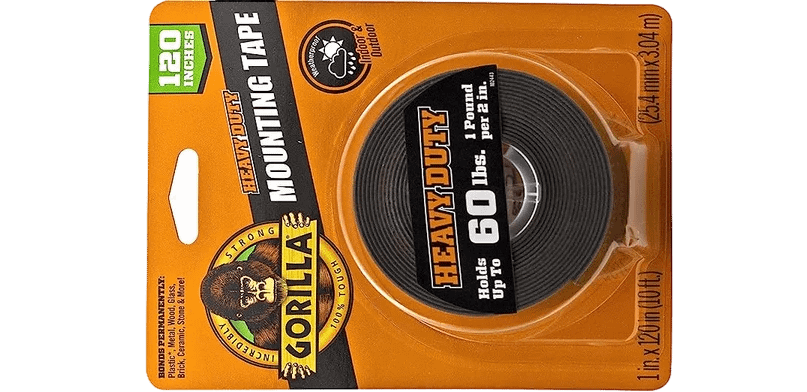 📝 My Hands-on Test of 3M VHB Tape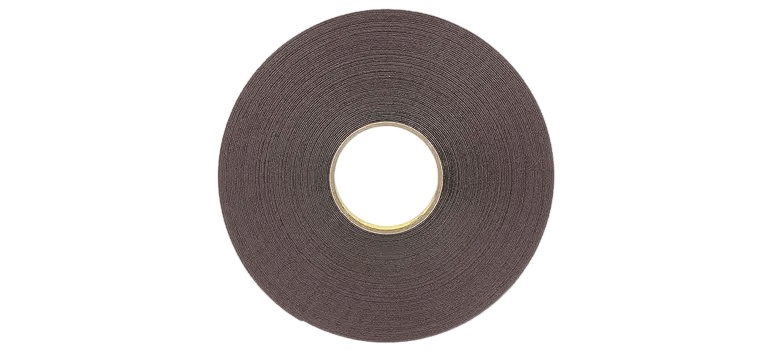 ✅Pros
One of the standout features of the genuine 3M tape is its ability to adhere to various surfaces. I have successfully used it on smooth surfaces such as glass, wood, and plastic with excellent results. Whether it was sticking my phone mount to the dashboard or holding batteries together for my UPS, this tape demonstrated its strength and durability. It can withstand a wide range of temperatures, from freezing conditions to scorching hot summers exceeding 115°F. I highly recommend opting for the larger 36-yard roll instead of the smaller ones, as the quality is superior and it provides better value for your money.
In my experience, the 3M VHB tape has been a reliable choice for bonding various materials, akin to welding. I have successfully used it to bond powder-coated aluminum parts, providing a strong and secure connection. However, it's important to note that once this tape is applied, it becomes extremely difficult to remove. It's a testament to its adhesive power, but it also means that you need to be mindful of the application process and ensure proper alignment before committing to the bond.
❌Cons
However, I must caution potential buyers about counterfeit products on the market, particularly those falsely labeled as 3M. It's essential to ensure you are purchasing the genuine 3M tape, as there are inferior imitations available. I have personally encountered such fakes on online platforms like Amazon, and it's disheartening to see the prevalence of subpar products. Therefore, it's crucial to verify the authenticity of the tape you purchase, especially when it comes to critical applications.
The length of the tape provided in some cases has also been inconsistent with the advertised specifications. It's disappointing when expectations are not met, such as receiving a roll that falls short in length. It's crucial for manufacturers and suppliers to ensure accuracy in their product descriptions to avoid customer dissatisfaction.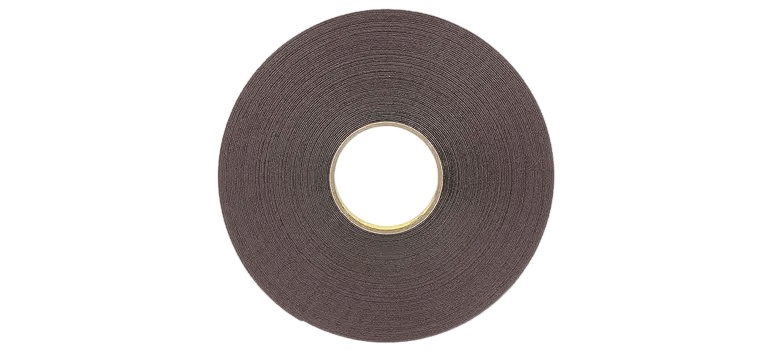 FAQ of 3M VHB Tape
Q: Can it adhere to different types of fabrics?
A: The ability of this foam tape to stick to various fabrics varies. Generally speaking, it is not well-suited for most fabric materials. It achieves optimal performance when applied to solid, smooth surfaces such as metals, certain hard plastics, and sealed wood. Without specific details about the type of fabric, its application, or the bonding requirements, it becomes challenging to provide tailored recommendations for tape alternatives. However, if you are not dealing with specialized fabrics, you might consider exploring the possibility of using adhesive transfer tape instead.