Acrylic Caulk Vs. Silicone Caulk: these caulky combatants have been battling it out for DIY supremacy ever since.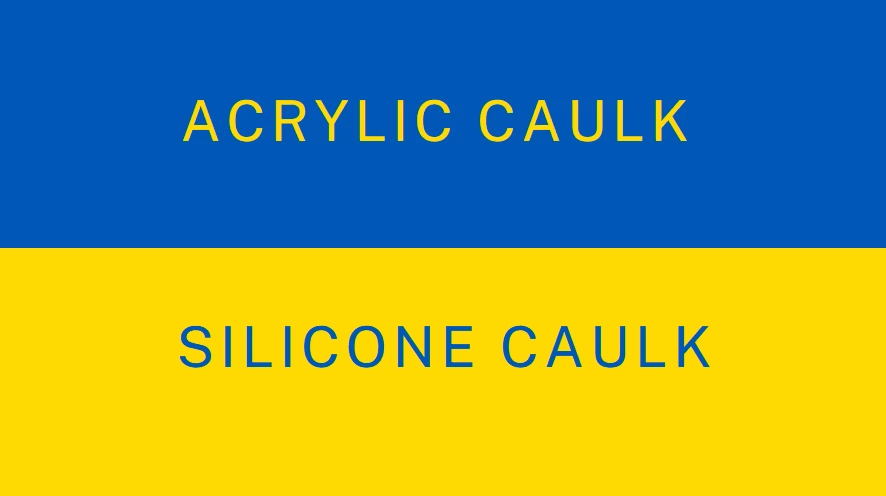 But which caulk truly reigns supreme? Is acrylic caulk the caulking king or does silicone caulk seal the deal? Read on for an epic showdown between these two caulky contenders. We'll compare their ingredients, usage, and protection abilities so you can decide who will be crowned the caulking champ!
Acrylic Caulk Vs. Silicone Caulk: What's the Difference?
Here are the drawbacks of them and the caulk examples.
Acrylic
Silicone
Drawbacks
Limited durability: Acrylic caulk is not as durable as silicone caulk and may crack or shrink over time, particularly in areas with temperature fluctuations.

Limited flexibility: Acrylic caulk is not as flexible as silicone caulk, which can make it more prone to cracking and breaking when exposed to movement or pressure.

Limited water resistance: Acrylic caulk is not as water-resistant as silicone caulk, which means it may not hold up as well in wet areas such as bathrooms or kitchens.
Difficult to paint: Silicone caulk does not accept paint well, so it can be difficult to match the surrounding surface when painting over it.

Difficult to remove: Silicone caulk is more difficult to remove than acrylic caulk, which can make repairs more challenging.

Strong odor: Some silicone caulks have a strong odor that can be unpleasant and linger for a period of time after application.
Caulk Examples
Alex Flex Vs. Dynaflex 230
Loctite 680 Vs. 243
Dynaflex 230
DAP Silicone
Gorilla 100% Silicone
GE Sealants Undermount Sink Adhesive
Acrylic Caulk – Best for Gaps and Cracks
Acrylic caulk is a go-to sealant for filling gaps and cracks between surfaces. Made of polyurethane resin or emulsifying acrylic, it offers a user-friendly solution in a variety of situations:
Well heck, acrylic caulk can seal gaps around door frames, windows, baseboards, molding, corner joints, and trim! It works amazingly well on common building materials like wood, metal, aluminum, brick, concrete, drywall, masonry, vinyl, and more.
The versatility doesn't stop there. Acrylic caulk can be applied to both painted and unfinished surfaces, making it a great choice for both new installations and repairs. Once cured, you can paint over acrylic caulk if needed.
Moreover, acrylic caulk is fairly easy to apply and remove when necessary. It's also affordable, costing less than other types of sealants.
However, acrylic caulk isn't suited for areas with prolonged water exposure. For interior and exterior sealing jobs that don't involve constant submersion, acrylic caulk is hard to beat.
Silicone Caulk – Give That Cracked Sealant a Silicone Upgrade
With silicone caulk, you can easily seal drafts, water, and air leaks around windows, doors, tubs, showers, and more.
It's always deemed the strongest adhesive for undermount sink, because it handles gaps and cracks much better than acrylic caulk because it bonds extremely well to various surfaces and withstands extreme temperatures, UV light, moisture, and chemical exposures.
My Latest Updates
👋 Hi! This is Ronald. I just published 2 new articles you may enjoy reading. Feel free to keep reading this one or 👇 check out the new articles anytime.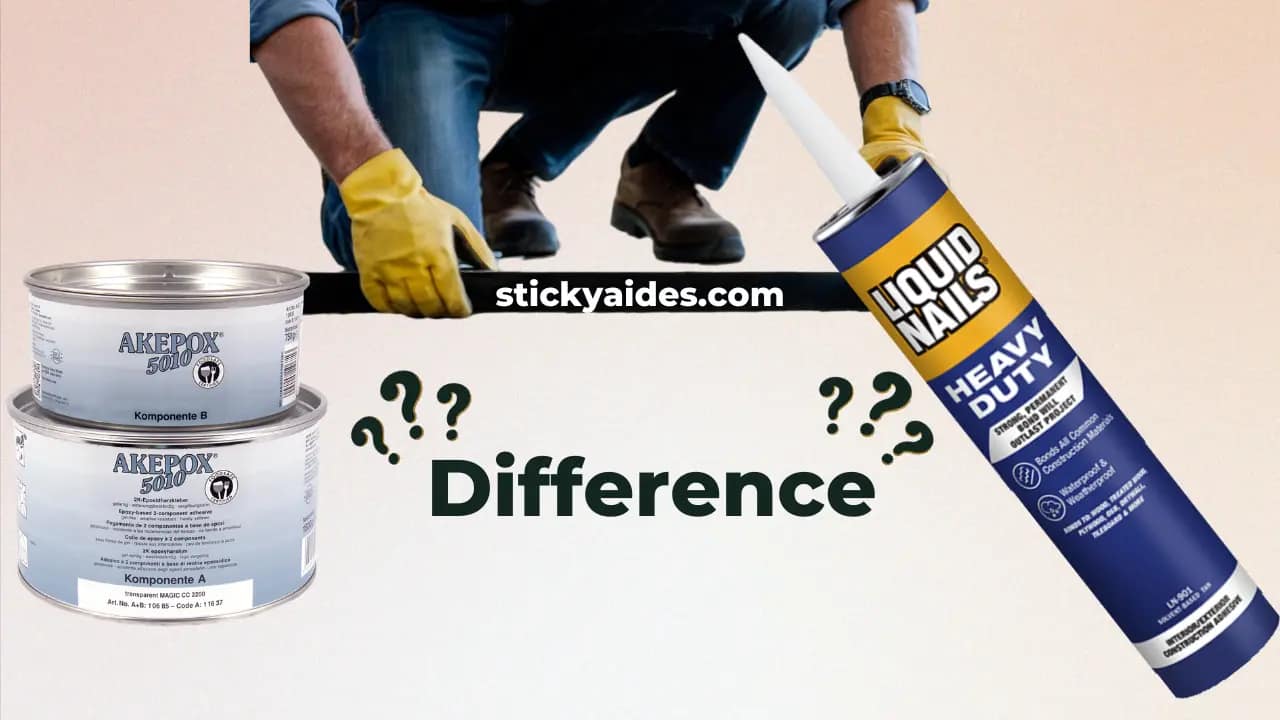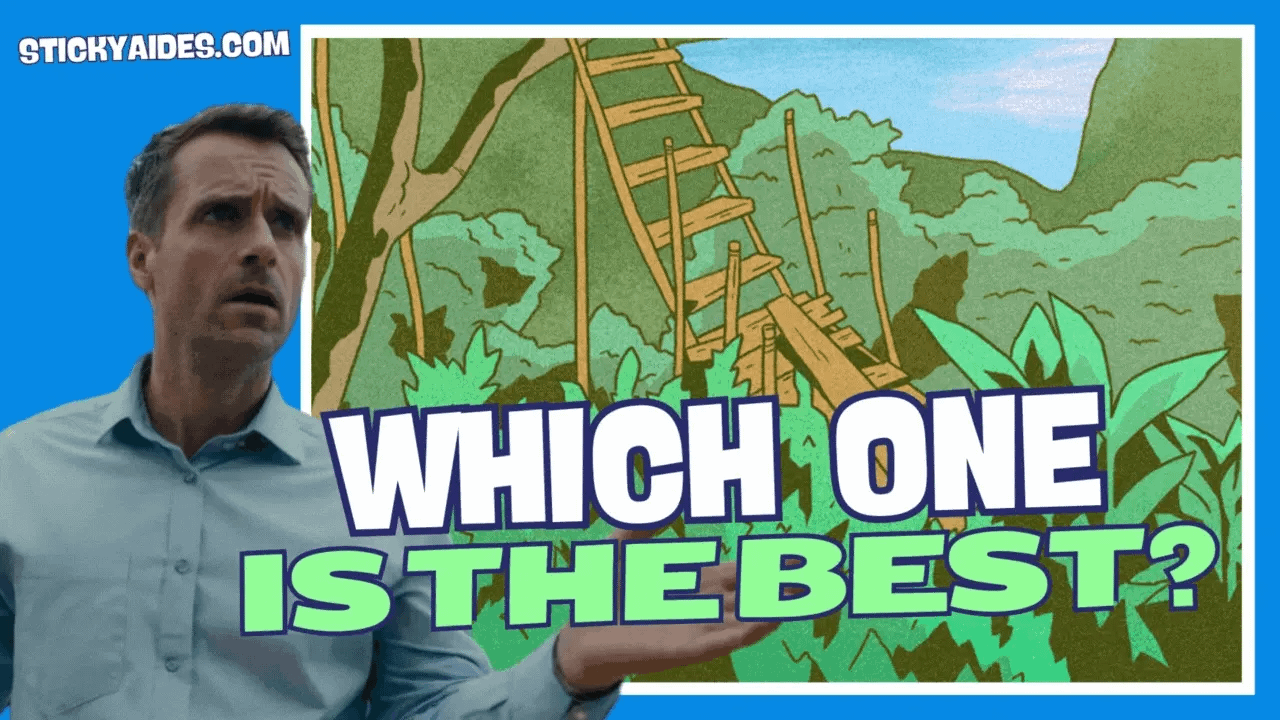 In fact, silicone caulk's water resistance is no joke. Not only is it resistant to the occasional splashes and condensation, but it can withstand constant immersion in water – perfect for seals around tubs, showers, and plumbing joints.
What's more, silicone caulk is incredibly flexible and elastic. After being applied, it can stretch, compress and expand up to 500% without breaking the seal, ensuring your gaps stay closed through vibrations, temperature changes, settling, and minor movements.
Read More: Polyseamseal vs. Silicone
With properties like these, silicone caulk is the go-to choice for both indoor and outdoor sealing applications. It provides an airtight, watertight seal that lasts – often up to 20 years or more when properly installed.