Alien Tape Vs. Gorilla Tape: They battle it out for the title of 'Mounting Tape Monarch' after our article about 3M Extreme Hold vs. Gorilla Tape (👈click to read).
Alien Tape, defying gravity like its extraterrestrial namesake, excels in lightweight applications and temporary mounting. It's as if it were designed by a team of Martians with a penchant for smooth surfaces and a disdain for commitment.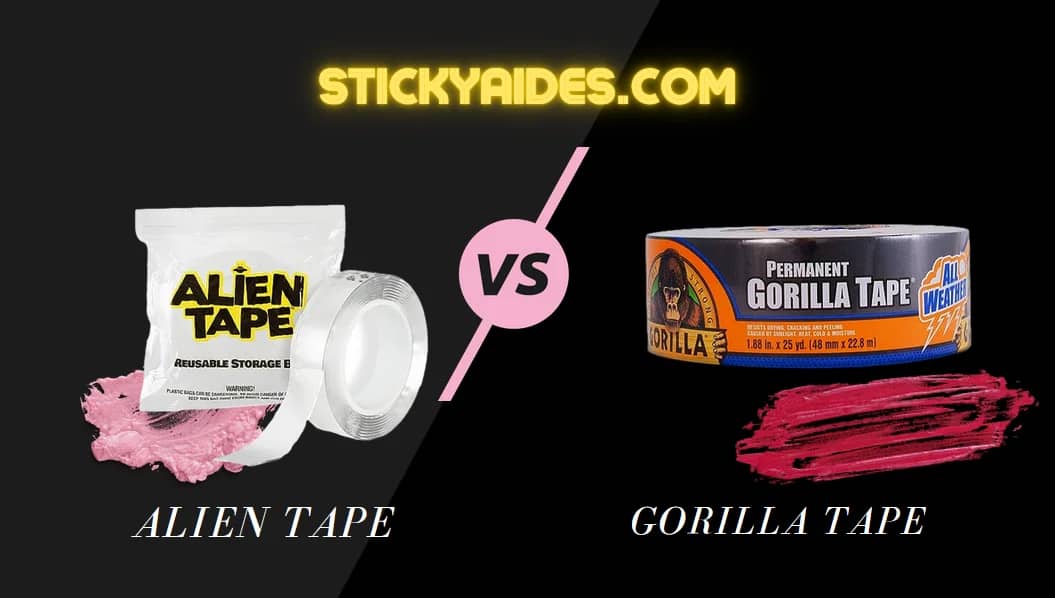 So, dear reader, if you've ever found yourself lying awake at night, plagued with the existential question of "Alien Tape or Gorilla Tape?" – your sleepless nights are over. In this article, we'll delve into the sticky details of this adhesive rivalry, comparing the strengths, weaknesses, and quirks of Alien Tape versus Gorilla Tape. Let's get ready to unroll!
Alien Tape Vs. Gorilla Tape(Nano Tape vs Gorilla Tape): What's the Difference?
Nano tape is also called gecko tape and is marketed under the name Alien Tape. It is a synthetic adhesive tape consisting of arrays of carbon nanotubes transferred onto a backing material of flexible polymer tape. These arrays are called synthetic setae and mimic the nanostructures found on the toes of a gecko; this is an example of biomimicry.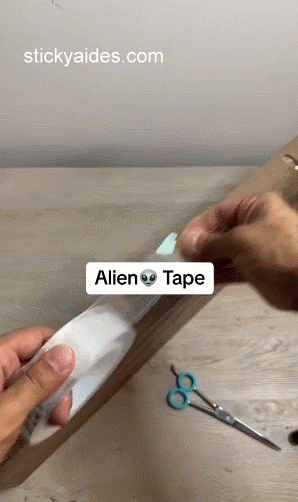 The adhesion is achieved not with chemical adhesives, but via van der Waals forces, which are weak electric forces generated between two atoms or molecules that are very close to each other.
Here is a quick comparison of Gorilla Tape vs Alien tape:
Advanced nano-grip technology vs. double-thick adhesive: Alien Tape features advanced nano-grip technology, while Gorilla Tape has double-thick adhesive.
Reusability: Alien Tape is reusable, while Gorilla Tape is not.
Indoor and outdoor use: Both tapes are suitable for indoor and outdoor use, but Gorilla Tape may be better for extreme weather conditions.
Sticky residue: Alien Tape does not leave any sticky residue, while Gorilla Tape may leave a residue when removed.
Moisture resistance: Gorilla Tape is moisture-resistant, while Alien Tape may not hold up as well in extremely humid or wet conditions, so if you are looking for the best adhesive for wet walls, it won't be an ideal choice.
Let continue to see more details of gorilla tape vs alien tape:
Alientape Nano Double Sided Tape: The Ultimate Sticky Solution or Just Another Hyped-Up Gadget?

Upon receiving the roll, I quickly realized that Alien Tape was unlike anything I had encountered before. Its stickiness was unparalleled, and I struggled a bit while handling it. However, once I managed to cut off pieces to secure each end of the light strips, I knew they wouldn't be coming off the ceiling easily. It felt as though I might need a hammer and chisel to remove them. Although Alien Tape proved a little challenging to work with, its exceptional adhesive power made up for it. It was clear that this product would get the job done, and then some!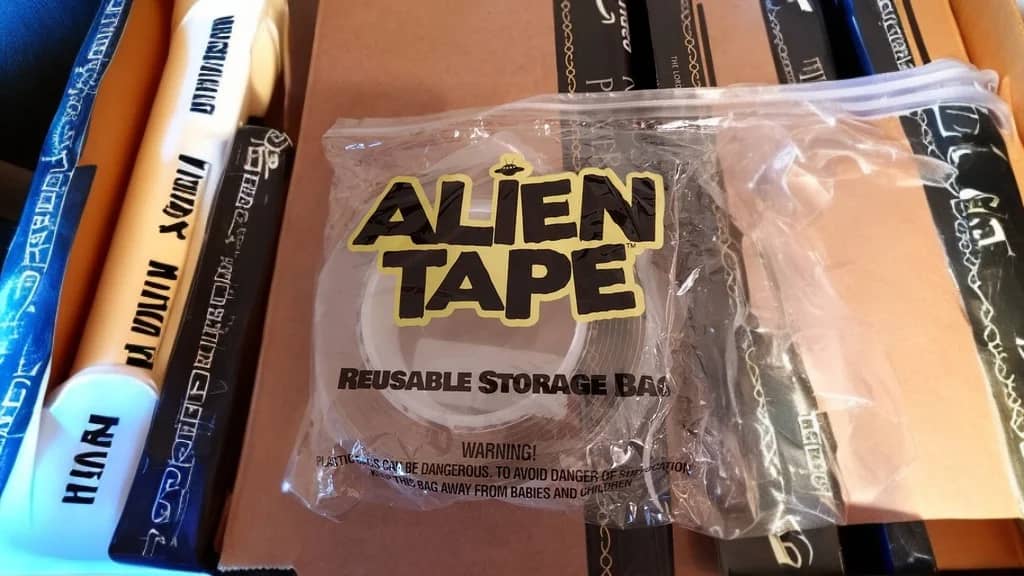 It has been working flawlessly, allowing me to open and close the heavy drawer for about a month now, with no signs of letting go. Even if it does eventually lose its grip, I have plenty more tape at my disposal. Additionally, I used Alien Tape to fix a few spots on some old shoes where the soles were coming loose.
It held them together remarkably well. Furthermore, I mounted a heavy toothbrush holder onto the bathroom mirror, and it remains solidly in place. While I haven't attempted to remove it from anything yet, I am pleased that what I have used of Alien Tape has proven its effectiveness in holding things firmly without the need for glue, screws, or drilling holes.
Is Alien Tape Heat-Resistant?
Yes, Alien tape is heat-resistant. It can withstand temperatures up to 200°F. It is also weatherproof and can be used indoors and outdoors.

💬Alien Tape Reviews Consumer Reports
Q: Does Alien Tape adhere well to a rough plastered wall?
A: I had a picture frame that I secured with alien tape on a rough-plastered wall. However, the frame started slipping and when I tried to remove it, it ended up tearing off the paint in certain spots. I must say, this tape is not very reliable when it comes to rough-plastered walls.
Q: If I use it on the bottom of a vinyl rug, can I easily remove the rug for monthly floor mopping without damaging the vinyl cushioned bottom?
A: Yes, you can safely remove the rug without causing any damage to the vinyl cushioned bottom.
Q: Is the weight of 17.5 pounds applicable to the entire 7-foot length, meaning 2.5 pounds per foot?
A: Considering the tape's durability, I believe the weight of 17.5 pounds refers to a significant length of the tape rather than the entire 7 feet. However, please note that I'm not an expert, but I have personally used it in various interesting situations where it worked fantastically!
Q: In the TV commercials, it is mentioned and shown that this alien tape can be used on painted walls. However, the description below states not to use it on painted walls. Can you clarify?
A: Based on the information I have, it is advised not to use tape on painted walls, especially on drywall surfaces. Removing the tape from a wall or painted surface can result in peeling off part of the wall or paint, even on wooden painted surfaces.
Q: Can it be used outdoors, specifically for motion sensor lights?
A: I successfully hung my Christmas lights outdoors using this tape, and it worked perfectly. It adhered to the window frame even though I hadn't cleaned it. The tape didn't come loose anywhere, and it endured cold temperatures. Therefore, I believe it should work well for motion sensor lights too.
Q: Why does the tape stick to one side of the scissors when cutting it?
A: The alien tape has double-sided adhesive, which is why it sticks to the scissors when you use them to cut it.
Q: I'm planning to put up an 8-foot wide curtain rod for my thermal drapes. Can this tape hold up the weight of the rod and drapes?
A: The tape's ability to hold up the rod and drapes will depend on their weight in relation to the size of the mounting area for the tape. If you have approximately 3 or 4 square inches of mounting surface at each end, I believe the tape should be able to handle the task.
Q: Does this tape maintain its strength under cold, hot, and wet outdoor conditions?
A: Unfortunately, I couldn't get the tape to hold up even in indoor conditions, so I didn't attempt to use it outdoors. It lasted less than 3 minutes before falling off and pulling paint with it.
Q: Will the tape cause damage to automobile paint?
A: While I haven't personally used it on automobile paint, I would suggest trying a small piece in an inconspicuous area, such as inside a door, to check for any potential damage upon removal.
My Latest Updates
👋 Hi! This is Ronald. I just published 2 new articles you may enjoy reading. Feel free to keep reading this one or 👇 check out the new articles anytime.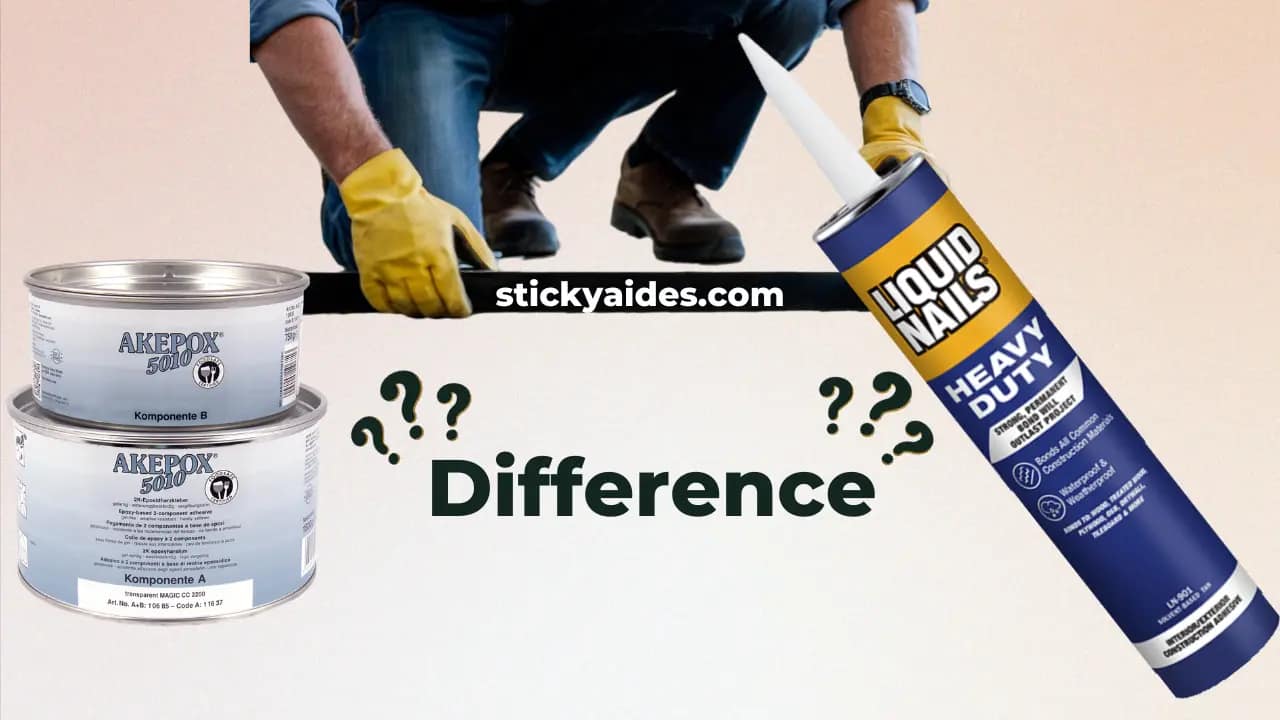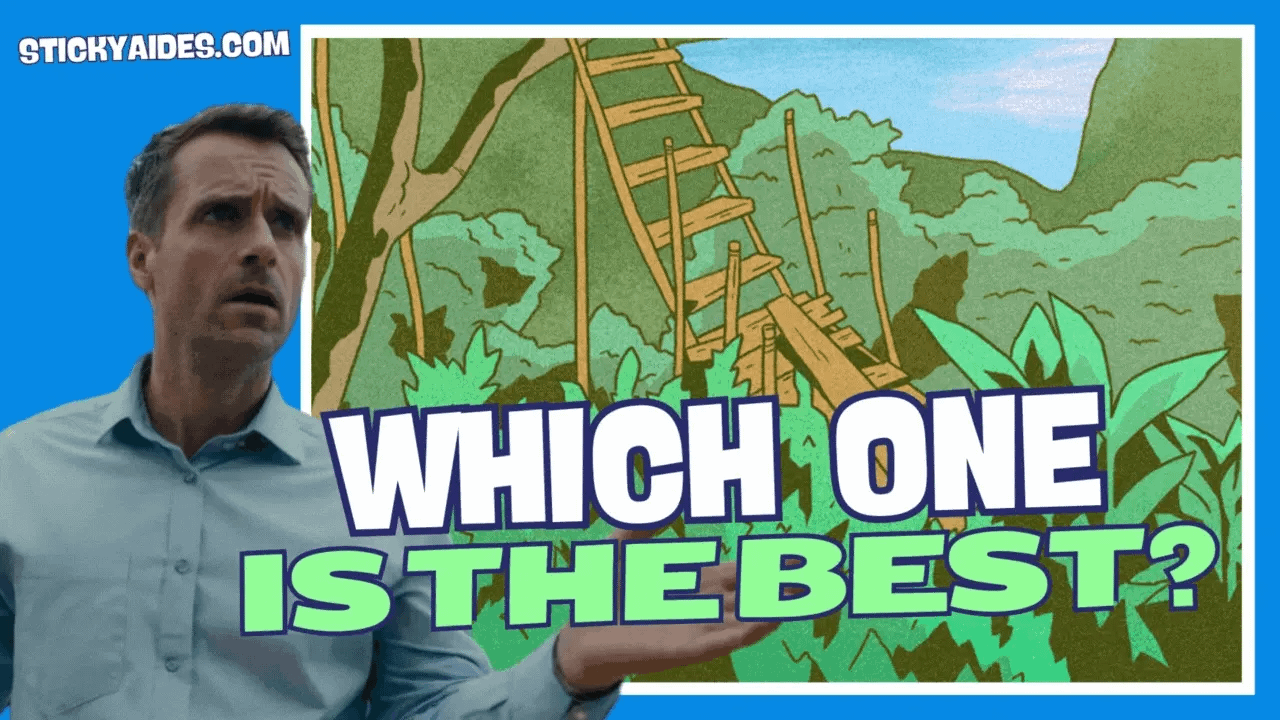 Q: Can alien tape be used to secure an E-Z pass to a car windshield?
A: It's worth noting that extreme heat may cause the tape to soften. For securing an E-Z pass, I would recommend using double-sided Velcro tape instead. It tends to be more suitable. I hope this suggestion helps!
Q: Can I use it in a shower to hold a soap dish?
A: According to TV commercials, it can be used in a shower. However, based on my personal experience, it's okay to use it on walls, but removing it in one piece is nearly impossible. It requires a lot of scraping and soaking.
Q: I used the tape on my outside railing to hang the garland, but it didn't work. Now I can't remove the tape. How do I remove it? (Can alien tape be removed?)
A: It's surprising that the tape didn't work, especially if it's difficult to remove from your railing. Please note that the tape has a clear backing on one side. Here's how to remove adhesive from wall: to remove it, you can slide something under one end of the tape, grip it, and then pull it straight back over itself. Pulling upwards won't be effective. Both sides of the tape have the same adhesive strength.
Once removed, you can wash it with soap and water, let it dry, and it will regain its shape and adhesive power. Store it in a plastic bag with the backing until you need it again.
Q: Will this tape hold up on a metal surface outside, even with temperatures exceeding 110 degrees Fahrenheit?
A: I have personally used Alien Tape to hold up a video doorbell outside my back door in Louisiana, where temperatures can get quite high. It has performed amazingly well under such conditions.
Q: Can alien tape be used to mount a security camera on a stucco wall?
A: Alien Tape may not be the best choice for mounting a security camera on a stucco wall. Stucco surfaces tend to be rough and uneven, which can make it challenging for the tape to adhere properly. Additionally, the weight of a security camera may be too much for the tape to handle. It's recommended to use other mounting methods specifically designed for stucco surfaces, such as drilling and using anchors or screws.
Gorilla Tape: Your Ultimate Solution to Heavy-Duty Fixes

I have been pleasantly surprised by this tape. After my car was hit by a truck, I had to tape up my bumper to prevent it from dragging while I wait for repairs. Almost two months ago, I applied the tape, and to my amazement, I haven't had to re-tape it since. In fact, I recently took my car to the car wash, fearing that the tape would come undone, but it held up perfectly. I highly recommend this tape for any similar situations!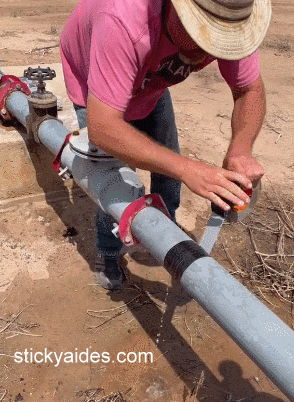 The strength and thickness of this tape are impressive. However, it's important to be cautious about what the tape comes into contact with, as it leaves behind a sticky black residue. I recommend keeping it in its own bag to avoid any unwanted mess.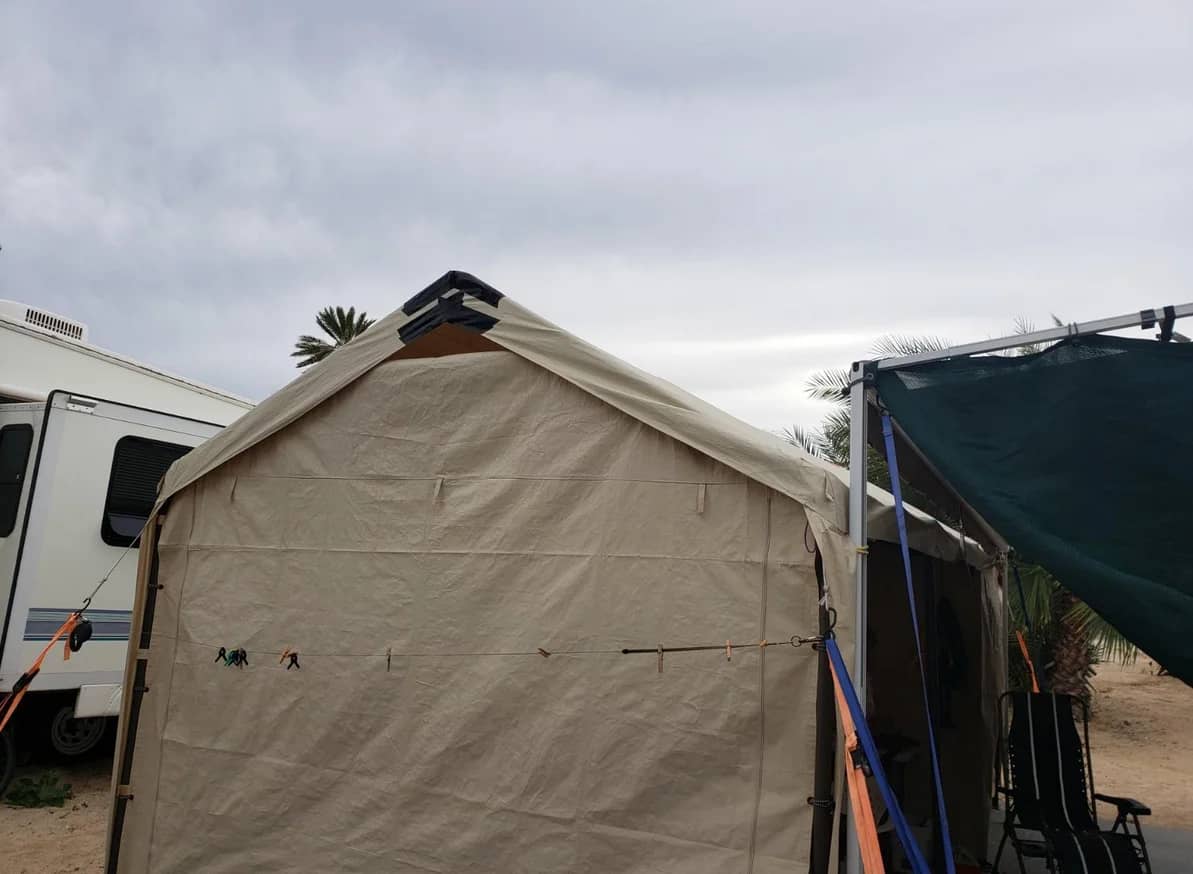 This tape has a super tacky and strong adhesive, ensuring a reliable hold. Additionally, it doesn't stick to everything, which is a great advantage.
Without a doubt, this tape is exactly what I needed. It lives up to the positive reviews and comes highly recommended.
I can confidently say that this tape worked perfectly for us on our black awning for my RV. Its strength and waterproof properties made it the ideal choice.

Does Gorilla Tape Leave Residue?
Well, yes it does. Due to a broken sunroof caused by an object from a logging truck, I had to use Gorilla Tape as a temporary solution to secure a waterproof covering. After applying Goo Gone as instructed on the bottle, I had to repeat the process twice to achieve a clean car roof. I also used a plastic scraper to assist in the removal.
💬FAQ of Gorilla Tape
Q: I attempted to fix a grill cover using regular gorilla tape, but it didn't hold up under the sun and heat. Would this tape be more effective? Will the previous adhesive cause any issues?
A: I'm not entirely certain. It seems that most grill covers are typically made of canvas, which makes it difficult for the tape to adhere to the fibers. While this tape is incredibly strong and impressive, I'm unsure if it would work. However, I have heard of someone in a similar situation using a heat gun or blow dryer with tape on both sides of the cloth being repaired.
They heated up the tape to soften the adhesive and pressed it together, similar to sandwiching it between two boards, until it cooled down. It sounds like a plausible solution, although I personally haven't tried it. I hope this information is helpful, and good luck with your repair. Even if it doesn't work for this particular task, you'll find this tape useful for other purposes.
Q: How does this tape adhere to painted and textured walls?
A: The bonding capability of the tape depends on the type of paint and the roughness of the texture. It should work well with oil or latex gloss paint. However, if it's applied to latex flat paint, it might remove some of the texture when you remove the tape. I hope this explanation assists you.
Q: I just need something to keep my dog's pee pads in place on my balcony, and I want them to come off easily when I need to dispose of them. Will this tape serve that purpose?
A: It will provide a strong hold, but removing it might be more challenging.
Q: Is this tape UL (Underwriters Laboratories) safe?
A: The Gorilla All Weather Tape is not recommended for use as an electrical tape since it doesn't meet the UL requirements for electrical applications.
Q: Can any Gorilla tape withstand high temperatures up to 220 degrees?
A: Absolutely not. It won't even hold up under the heat in Texas.
Q: Would this tape be suitable for repairing a 6-inch crack on the side of a plastic Thule rooftop cargo box carrier?
A: While Gorilla All Weather Tape can be used on plastic surfaces, it hasn't been specifically tested for this application. Therefore, it may require some trial and error.
Q: Can it be used to fix a torn car door gasket?
A: I'm not certain, but it's worth a try. This tape is incredibly strong and weatherproof.
Q: I want to use it to secure outside water pipe insulation. How durable is this tape, and how long will it last in Houston, TX weather?
A: This tape is quite sturdy. You could give it a try. Considering your heat might soften the adhesive, you may want to combine it with some high-quality UV-rated zip ties.
Q: Can this tape be used on a hose in a clothing washing machine? It's the hose that discharges water from the machine.
A: Gorilla All Weather Tape is not recommended for applications with internal air or water pressure.
Q: Can I use this tape to seal my broken sunroof? One side won't shut, but I can only address it after a week due to work hours.
A: Yes, it should work. It functions similarly to RV sealing tape but with less bulk.