Alum Bond vs. JB Weld: How's a fella to know which one actually works when their aluminum radiator or chrome bumper is busted?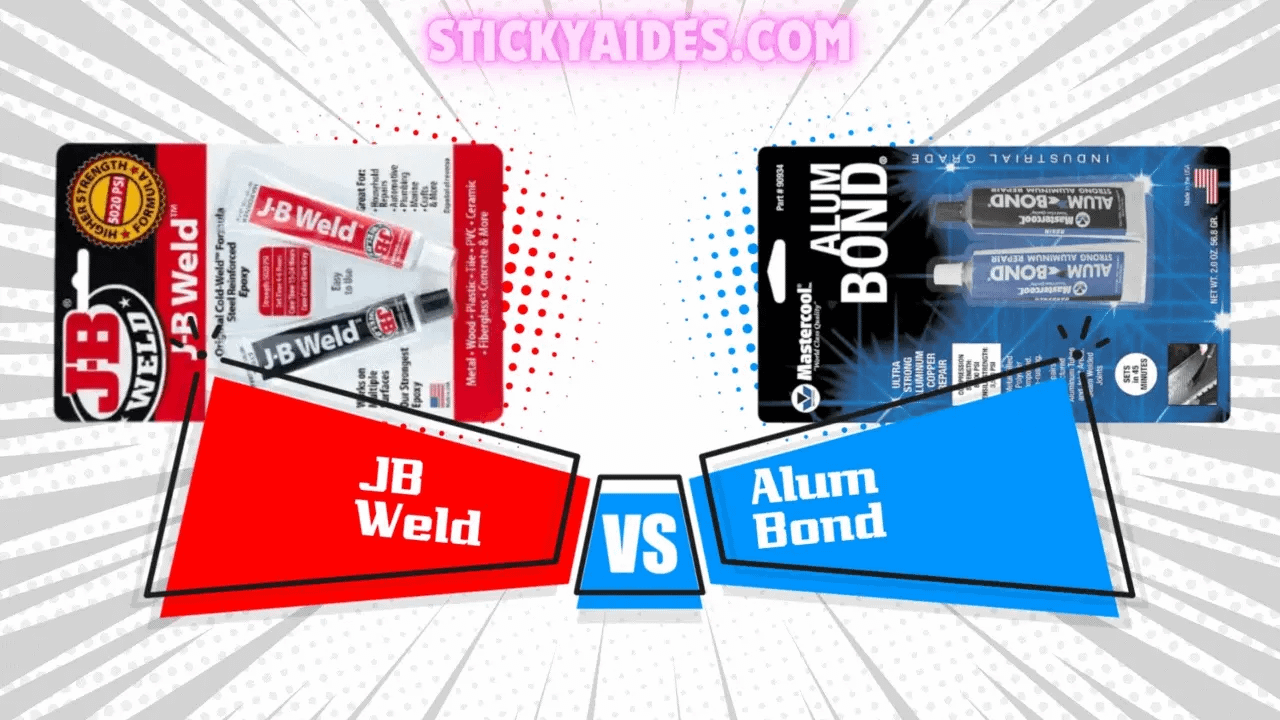 Alum Bond vs. JB Weld: What's The Difference?
The key difference between Alum Bond vs. JB Weld is that Alum Bond is more targeted at aluminum repairs and has a faster cure time, while JB Weld is more versatile for repairs across different materials and has better strength properties overall.
JB Weld also has superior high-temperature resistance.
My Hands-on Test of Alum Bond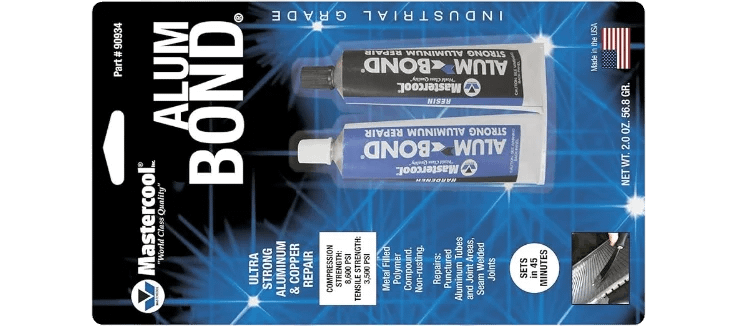 ✅Pros
Repairing an AC Line w/ Alum Bond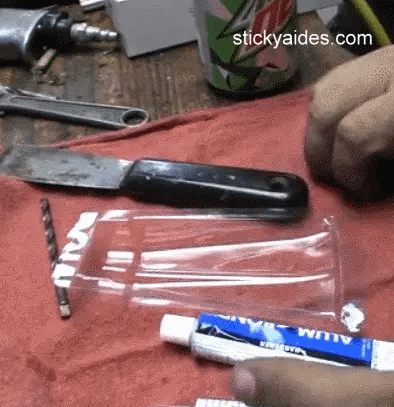 The rear A/C unit evaporator
Let's start with the repair I did on my Chevy G20 Van. The rear A/C unit evaporator had seen better days, and I wasn't keen on spending a fortune on a replacement. Thankfully, I came across Alum Bond which caught my attention. It offered an affordable solution to fix the small hole that had developed in one of the AC lines, which would have otherwise cost me up to $2000 to replace.
The product had a slightly runny consistency, which required a few reapplications during the drying process to prevent it from running off. However, after a week of running the air conditioning, it held up well, and I was pleased with the result.
Restored the Ice-cold AC in My Jetta
Moving onto the leak in the line exiting the evaporator core of my VW Jetta, where a sealing flange made contact with the corroded pipe. Replacing the entire evaporator core meant dismantling the dashboard – a task I wanted to avoid if possible. After some online research, I stumbled upon Alum Bond, an epoxy specifically designed for aluminum repairs. I meticulously cleaned the corroded area on the inside of the pipe, ensuring no particles would contaminate the system. With the pressure from the AC system aiding the adhesion, I applied the Alum Bond epoxy to the inside of the pipe. To my relief, the system passed the leak test and has been running smoothly since being recharged over a month ago. While I understand that future corrosion may eventually necessitate replacing the evaporator core, this temporary fix has bought me some valuable time and restored the ice-cold AC in my Jetta.
❌Cons
The only improvement I would suggest is a thicker consistency to prevent excessive running, especially in slanted areas. Nevertheless, this product saved me from an expensive repair, and I would recommend it to others facing a similar issue.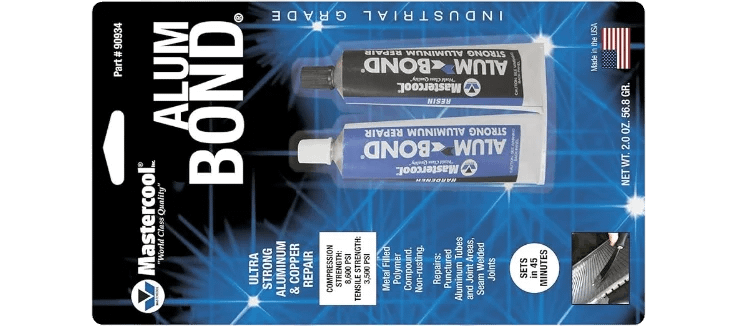 FAQ of Alum Bond
Q: Can Alum Bond be painted over after sanding?
A: Yes, once sanded, it is possible to paint over the product.
Q: Can Alum Bond be used on cast aluminum?
A: Based on my understanding, there shouldn't be any significant difference between cast or billet aluminum when using Alum Bond.
Q: Is Alum Bond effective for repairing radiator leaks?
A: Absolutely! I successfully used it a couple of weeks ago on my car radiator, and it has completely eliminated any leaks. Additionally, I also used it to repair a leak in my air conditioning coil line, and the results were amazing. I highly recommend Mastercool because it has worked flawlessly for my projects.
Q: What color does Alum Bond cure to? Will it blend in with aluminum?
A: The cured color is dark grey, which is distinguishable from the original aluminum.
Q: How long does it take to cure in 30°F temperature?
A: To be on the safe side, it's best to leave it for 24 hours. Additionally, I recommend applying a bit of excess on a scrap piece. After the 24-hour mark, you can test the bond by hand.
Q: Can I use Alum Bond to repair a bullet-like hole in the back of my camper?
A: It's unlikely to be the best choice for that specific repair. Most epoxies tend to stay liquid for a while, slowly thickening over time. Constant re-smoothing would be required, or the product may sag or drip out. In this case, using a product specifically designed for repairing car dings and holes, such as Bond-O in Bondo Vs. JB Weld, would be a better option.
Q: Will Alum Bond work to fill scratches on a pontoon tube?
A: I successfully used it to fill gouges in a pontoon tube, and it worked well. However, if you're only dealing with scratches, it might be excessive. The product tends to overfill cracks significantly. If it's purely for cosmetic purposes, it may not be worth the effort.
Q: Does this glue adhere to aluminum, wood, or other metal sheets?
A: I used it on aluminum, and it adhered perfectly. However, for other materials, such as wood or different types of metal, there are specific epoxies available that would be more suitable.
Q: Can Alum Bond be used to repair a cracked carburetor bowl?
A: I successfully used it to seal a cracked oil filter housing cover, which held up perfectly under normal engine temperatures. Although I haven't specifically used it on a carburetor bowl, based on my experience, it should work effectively.
Q: Does it dry light grey to match aluminum, or is it dark grey like many other epoxies on the market?
A: While it is darker than aluminum metal, it still provides a good bond and becomes very hard once fully cured.
Q: Will this adhesive hold on an aluminum jewelry ring?
A: If you're attempting to attach something to the ring, it may work. Epoxy generally bonds well with aluminum, but the success depends on what you're trying to bond to the ring. It's essential to prepare the surfaces properly for a reliable bond.
Q: Can I use Alum Bond to fill drill holes on an aluminum front door?
A: It should work for that purpose. It appears to be an epoxy mixed with aluminum powder, making it suitable for filling drill holes in aluminum.
Q: Can I use this to fill and retap a hole for a transmission pan?
A: If the line is completely clean and dry, the product should adhere well. However, I would be cautious about tapping it for a plug. Due to the torque applied during plug tightening, the thin bond area, and the difficulty of degreasing, it may be safer to consider getting a new pan or finding one from a salvage yard instead of relying on epoxy.
Q: Will it seal hairline cracks on my rims?
A: While it may fill the crack spaces, it's important to note that if your rim has any cracks, it poses a risk to your safety. Alum Bond is not intended for structural repairs. It can effectively seal and hold high and low-pressure lines in automobiles, window AC units, and radiators. However, I'm uncertain about its suitability for home or industrial AC pressures. It's best to prioritize safety and replace the rim if there are any cracks.
Q: Is Alum Bond suitable for a transmission cooling line?
A: It works well as long as the line is completely clean and dry. If any oil residue appears before it cures completely, it may not provide an effective seal.
Q: Can I use this on a dirt bike cylinder head that has a small hole on the outside from a wrong screw?
A: In this case, it would be better to opt fora thread-insert repair for better results.
My Latest Updates
👋 Hi! This is Ronald. I just published 2 new articles you may enjoy reading. Feel free to keep reading this one or 👇 check out the new articles anytime.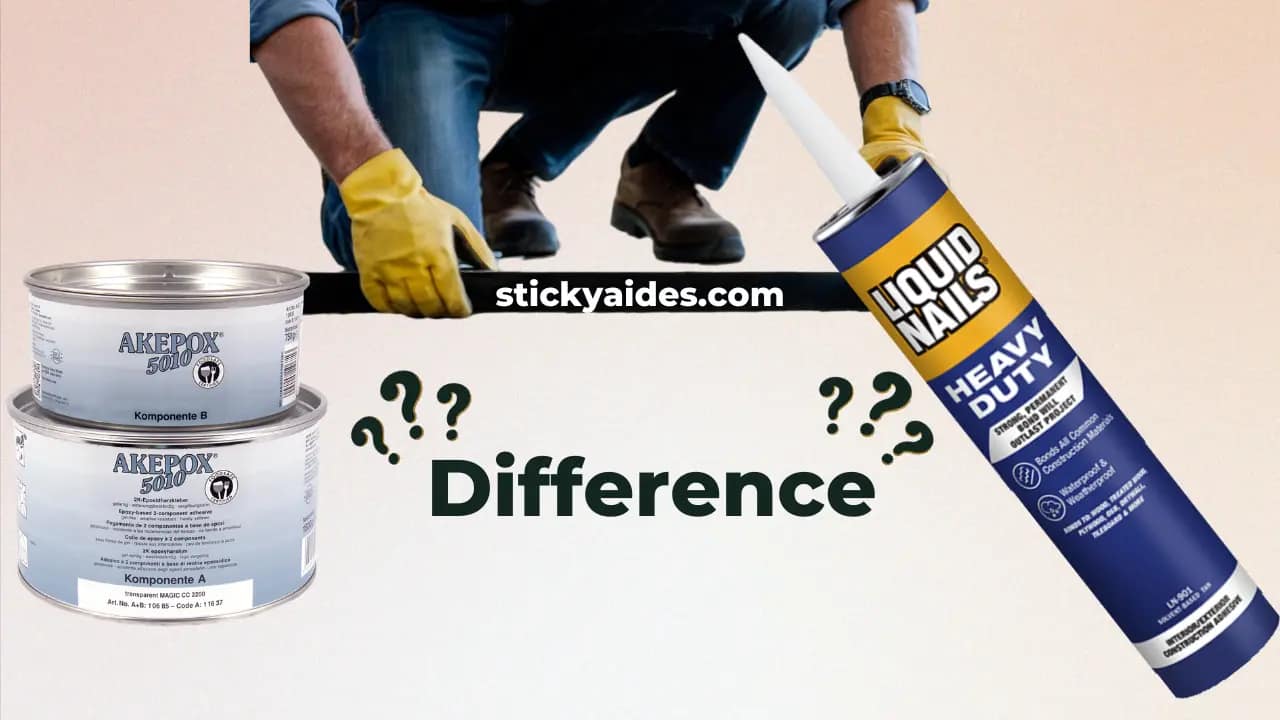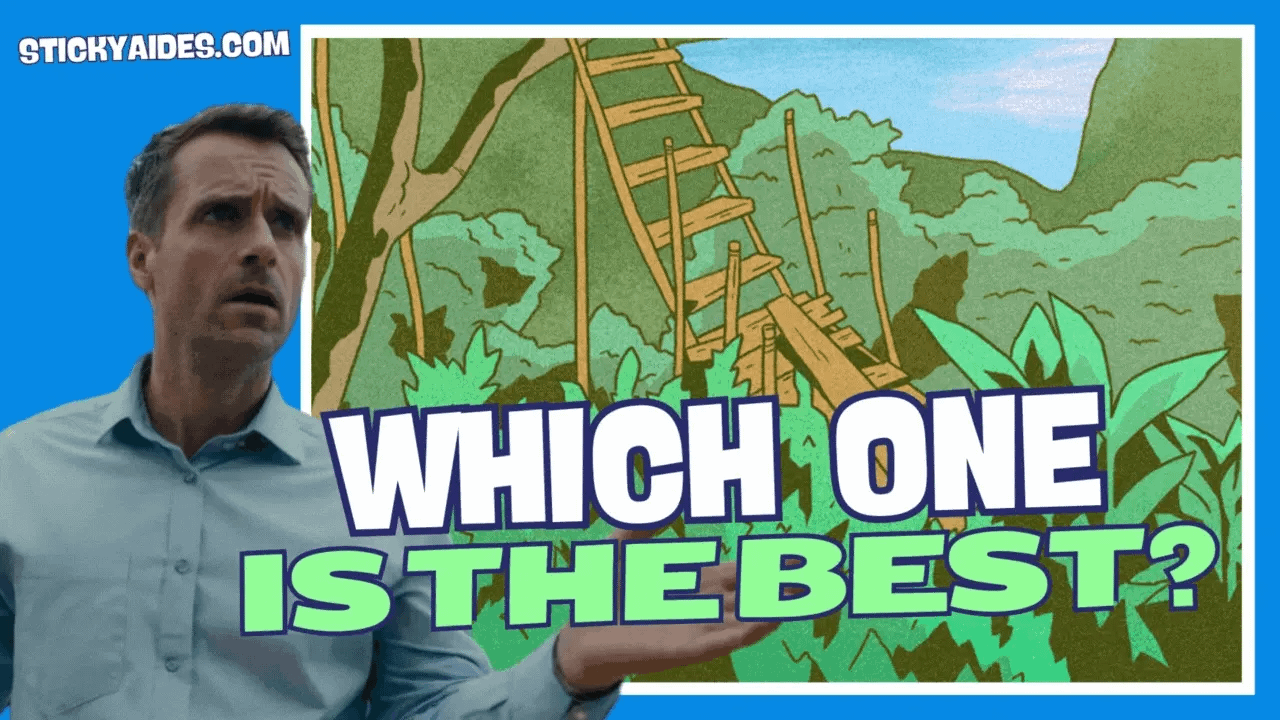 Q: Is it possible to use Alum Bond on any aluminum surface to create a permanent attachment or repair a nut?
A: It can be used for permanent attachments as long as all the pieces to be bonded are made of a material that can be effectively bonded with the epoxy. Additionally, it is crucial to thoroughly clean and prepare the bonding surfaces.
Q: Can this be used on a car exhaust manifold?
A: Alum Bond is only suitable for aluminum manifolds, Permatex Ultra is a great option for sealing Exhaust Pipes. It can seal exhaust components like manifolds. See it in Permatex Ultra Copper Vs. Red.
Q: Is it safe to use this on potable pots or pipes?
A: The packaging does not mention its use on potable water piping. While it may be safe for incidental use, such as reattaching a handle, I would not recommend it for cookware. However, it should work fine on piping, whether PVC-based or copper. Just make sure to allow a curing time of 24 hours or more before turning the water back on.
Q: Can Alum Bond effectively seal leaking aluminum boats?
A: Considering the potential risks involved, I would not suggest using Alum Bond for sealing leaking aluminum boats. It's better to explore alternative solutions for that particular application.
My Hands-on Test of J-B Weld

❌Cons of J-B Weld
However, I must mention that Jb weld does not fix everything, especially A/C lines, which is quite different from Alum Bond.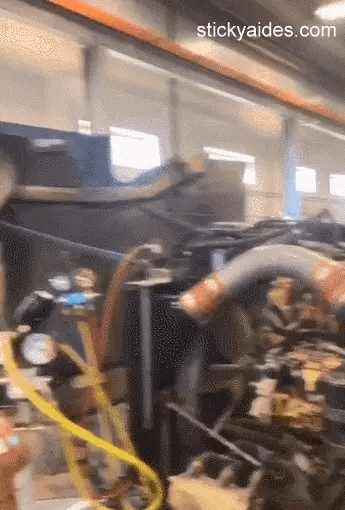 ✅Pros of J-B Weld
One of my notable experiences with J-B Weld was when I had to attach a PVC right-angle elbow to a Corian sink overflow hole. I had been struggling with this issue for a while as the glue I used before would cause the elbow to slide and eventually come apart. However, after sanding the surfaces to make them rougher, I applied J-B Weld, and this time it held up perfectly. The trick is to ensure the surfaces are clean and roughened for better adhesion.
Heat-Resistant Adhesive
I also had a lid from my high-end Italian-made stainless steel cookware break. Instead of giving up and throwing the lid away, I decided to try J-B Weld as a heat-resistant adhesive. I had previously tried regular epoxy and high-strength heat-resistant super glue, but they didn't hold up. J-B Weld, on the other hand, proved to be the charm.
The adhesive is easy to mix, sets up in about four hours, and gains full strength within a day. My wife has been using the repaired lid for over a month now, and you'd never know it had been broken. I highly recommend J-B Weld for applications that require both strength and heat resistance.
Versatility
In addition to these experiences, I've used J-B Weld for various other repairs. Whether it's fixing metal parts on my glasses or repairing a piece that broke off an old cast iron wood stove, J-B Weld has consistently delivered excellent results. It's easy to use and holds nicely, making it my go-to adhesive for small hole repairs as well.
Ratio of Hardener
One thing I've noticed is that the ratio of hardener to adhesive can affect the final results. While the recommended 1:1 or 50/50 ratio works well, I've found that slightly increasing the amount of hardener to a 40/60 ratio eliminates any slight stickiness in the finished product. This adjustment still provides ample working time and leaves the repaired item smooth and strong.

FAQ of J-B Weld
Q: Can this JB Weld be used to fill the unused holes in an amplifier chassis where potentiometers, jacks, tubes, etc. go?
A: Yes, it will work. However, I personally suggest using a plug made from foam or rubber. If the hole diameter is too big, JB Weld may not be effective.
Q: Is it possible to bond wood to metal using J-B Weld?
A: According to the instructions, it can bond wood. Therefore, I believe it should work. It bonds extremely well to metal, steel, etc. If you need to remove it, you'll have to chisel it off.
Q: Would this J-B Weld be suitable for bonding metal to glass, specifically a stainless steel trim to a black cooktop?
A: I suggest going through my article Best Adhesive for Stainless Steel before making decisions. I wouldn't expect it to weld dissimilar materials like metal and glass together. However, you could use it as a filler between the glass and stainless steel. Just keep in mind that the different expansion rates of the materials might cause the glass to crack. JB Weld works best for filling gaps or cracks in small motors where a pressure seal isn't necessary.
Q: Is this JB Weld safe and functional for low-density polyethylene potable water containers? If not, which JB Weld product would be recommended?
A: It may be toxic, so I would not recommend using it in contact with potable water.
Q: Can this adhesive stick to ABS? I need to reinforce weak spots in windshield wiper arm covers.
A: It has successfully bonded metal to metal, plastic to plastic, and metal to plastic, among other materials. It's easy to mix and apply, but it takes some time to harden. I usually let it set overnight or for 24 hours.
Q: Will this JB Weld bond two pieces of 12-gauge unistrut?
A: It will definitely bond Uni Strut pieces together, but whether the bond can withstand the load depends on the specific application.
Q: Can this JB Weld bond an aluminum sheet to zinc that will be exposed to sunlight?
A: Yes, it can bond aluminum to zinc. However, the suitability of the bond for your specific project depends on the forces it will be exposed to during use. Without further information, it's difficult to make a specific recommendation. For minimal forces, it should work.
Q: Is JB Weld suitable for fixing a hole or crack in a car radiator?
A: Leakstop is designed specifically for radiator repair, so I would suggest trying that first.
Q: Will JB Weld work on glazed and unglazed ceramics, such as coffee mugs?
A: Repairing glazed or unglazed ceramics is an easy job for JB Weld, so yes, it will work.
Q: Can this JB Weld be used to repair a leak in the tank of a Dietz oil lamp?
A: It will work as long as the surface is clean and free of oil films. Once cured, it will not be affected by oil.
Q: Is this JB Weld UV resistant?
A: Yes, this particular type of 2-part epoxy is UV resistant. The high concentration of metallic powder in it enhances its resistance. You can also paint over it for additional protection.
Q: Will this JB Weld hold a small piece of carburetor metal fuel port horizontally until it sets? The set time is stated as 4-6 hours.
A: If there is any weight pulling on the bond, it might slip. I recommend using painter's tape to hold it in place until it hardens. Avoid starting or operating the vehicle until the JB Weld has fully cured. If the piece will be in contact with fuel, it will not work.
Q: I have a tiny nick in an injector seat. Could this product fill it?
A: It's possible to use it to fill the nick, but make sure to shape and sand it smooth. The injector O-ring should seal it off as well.
Q: How much surface area can one pack of this product cover? I need to attach a 2ft x 1ft aluminum sheet to wood.
A: One pack might be sufficient, but it's always better to have some extra on hand.
Q: Can this JB Weld work on silver? I have a silver candlestick where the bottom broke off. A jeweler said it was too big for him to repair.
A: JB Weld works similarly to welding material, but it won't match the color of silver. I suggest using it only if the repair won't be visible and ensuring it doesn't squeeze out from the sides.
Q: I want to bond a piece of stainless steel to an Alumawood ceiling and hang a 3.65-pound light with magnets. Is this possible?
A: I've personally hung a heavy triple shampoo/body wash/conditioner wall dispenser on aVikrell tub/shower surround wall using JB Weld, and it held up perfectly. This adhesive is stronger than typical glues, so it should be able to handle a weight of 4 pounds without any issues. I've also successfully fixed a broken wheel on a cart with this product. It's incredibly reliable. Based on my experience, I would say it can definitely handle your project. Just ensure that it's securely bonded before relying on it.
Q: I'm attempting to reattach a wooden handle for a cast iron enamel Descoware frying pan made in Belgium. Will this JB Weld work for that?
A: JB Weld's "ExtremeHeat" variant is specifically designed for exhaust manifold and tailpipe repairs, withstanding temperatures up to 2400 degrees Fahrenheit. Therefore, it may not be the most suitable option for reattaching a wooden handle to your frying pan.