Stainless steel – the shining star of kitchens and appliances everywhere! But what happens when your precious stainless steel gets dinged, dented, or just needs some glue? I've stuck and glued my way through tons of projects to find the best adhesive for stainless steel.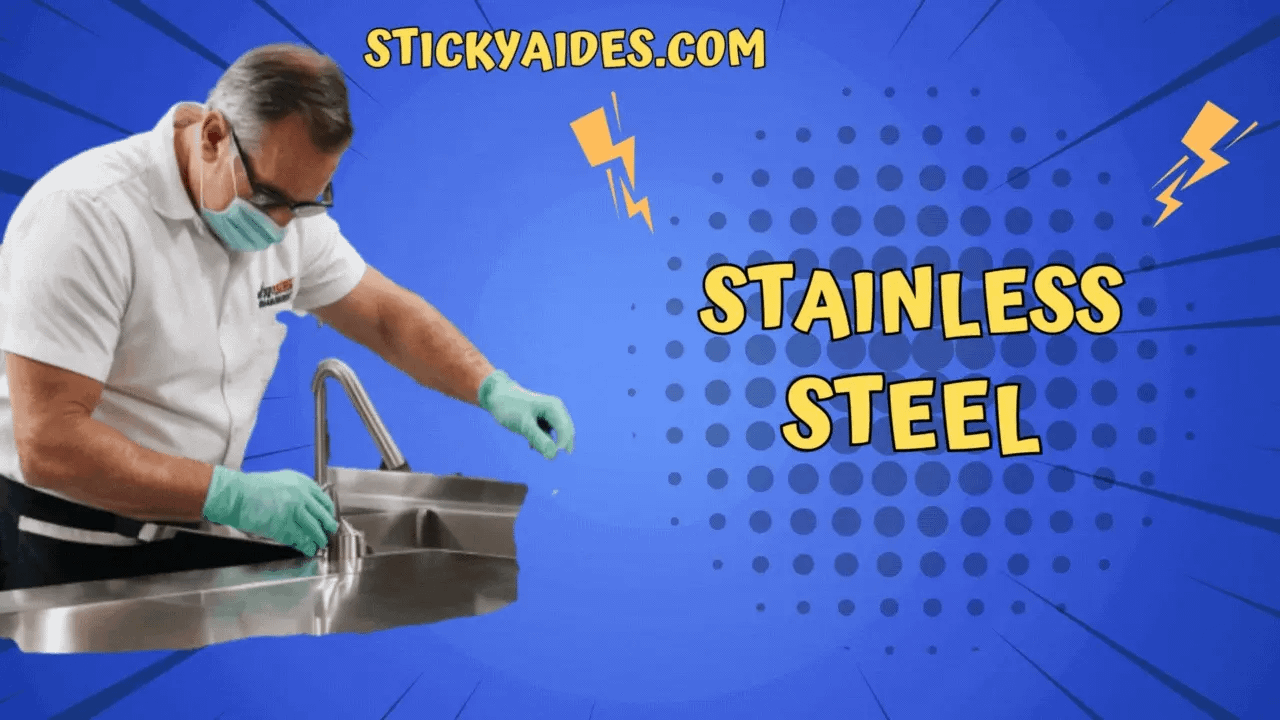 In my adventures of gluing stainless to ceramic, wood, plastic, and even drywall (hey, desperate times!), I squeezed, smeared, and stuck it all. My kitchen looked like a science experiment gone wrong, but now I can share the fruits of my adhesive addiction with you all.
Stainless Steel to Stainless Steel – JB Weld Steel Stick

After analysis of steel stick vs jb weld, I decided to use it to patch a hole in my stainless steel sink that had rusted through. After cleaning and sanding the area, I kneaded together the two-part putty until it was a uniform gray color. I pressed the putty into the hole, molding it to fill the gap completely. It hardened within 5 minutes into a steel-like patch that blends right in. No more leaks!
Next, I used the putty to reattach the broken handle on my stainless steel refrigerator. After sanding both pieces to rough up the surface, I pressed a blob of the mixed putty onto the refrigerator door where the handle attaches. I held the handle in place firmly for 2 minutes while the putty began hardening. After letting it cure fully overnight, the repaired handle is solidly reattached and blends seamlessly.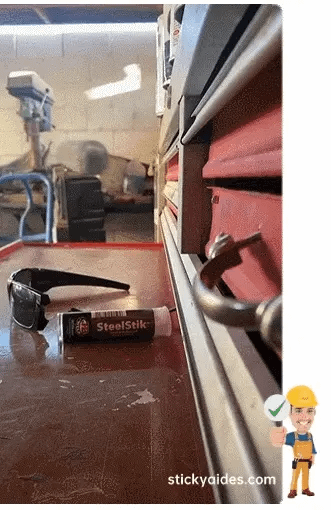 Most recently, I filled some deep scratches on my stainless steel oven door where the finish was damaged. After cleaning and lightly sanding the scratches, I kneaded a pea-sized amount of the putty and pressed it firmly into the scratches, using a putty knife to smooth it flush. I let it harden completely before sanding and painting over it. You'd never know the scratches were there!

Specs
Stainless Steel to Drywall – Gorilla Heavy Duty Construction Adhesive

One such project was installing a stainless steel accent wall in my bathroom. I cut the steel sheets to size, sanded the back lightly, and applied adhesive dots to affix them firmly to the existing drywall. Despite humidity and frequent cleaning, the steel sheets have stayed securely bonded to the wall without any loosening or gaps forming.
I faced a similar challenge when installing a stainless steel backsplash in my kitchen. After cleaning and prepping the drywall and steel, I used the adhesive to permanently attach the backsplash. It grabbed incredibly fast and provided a super strong bond that has withstood frequent use and cleaning over the past year without budging.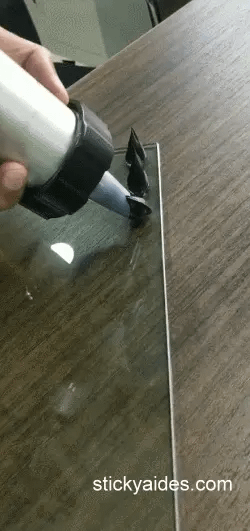 Most recently, I adhered stainless steel mesh to one accent drywall wall in my living room. I layered the mesh in an abstract pattern and secured it fully onto the wall using Gorilla's construction adhesive. The unique steel feature wall has gotten lots of compliments and not shown any signs of the mesh loosening or detaching.

Best Adhesive for Stainless Steel to Ceramic – PC-7 Epoxy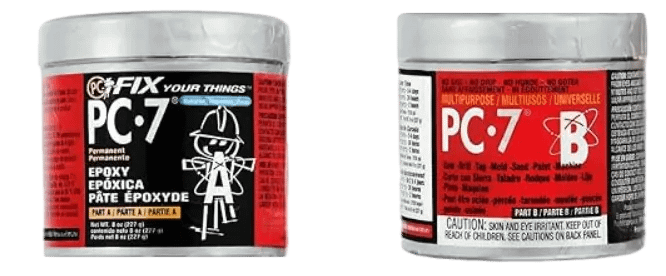 Stainless Steel to Ceramic Projects
As for this kind of project, an alternative option might be J-B Weld. However, the difference between pc-7 epoxy vs jb weld is that PC-7 epoxy is known for its superior strength and durability, offering a higher tensile strength compared to JB-Weld. It also has a longer working time and slower curing time, allowing for more flexibility during the bonding process. PC-7 epoxy excels in gap-filling applications, making it suitable for uneven surfaces.
One such project was creating an abstract wall art piece using curved stainless steel wires adhered to ceramic tile backings. After shaping the wires and cutting the tile, I sanded both components and applied the epoxy. The strong permanent bonds have held up beautifully for over a year of the art hanging on my wall.
I also used epoxy when repairing a crack in my ceramic kitchen sink. After thoroughly cleaning both the stainless steel and ceramic, I filled the crack with the paste and let it cure overnight. Despite heavy daily use and exposure to water, the repaired crack has stayed solidly bonded without leaking or loosening.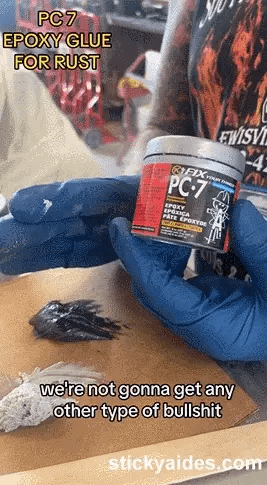 When the stainless steel handle broke off my ceramic mug, this epoxy provided an easy fix. I just cleaned both surfaces, applied a small amount to the broken edges, and clamped the handle in place for several hours. The repaired mug has survived many trips through the dishwasher with no issues.
My Latest Updates
👋 Hi! This is Ronald. I just published 2 new articles you may enjoy reading. Feel free to keep reading this one or 👇 check out the new articles anytime.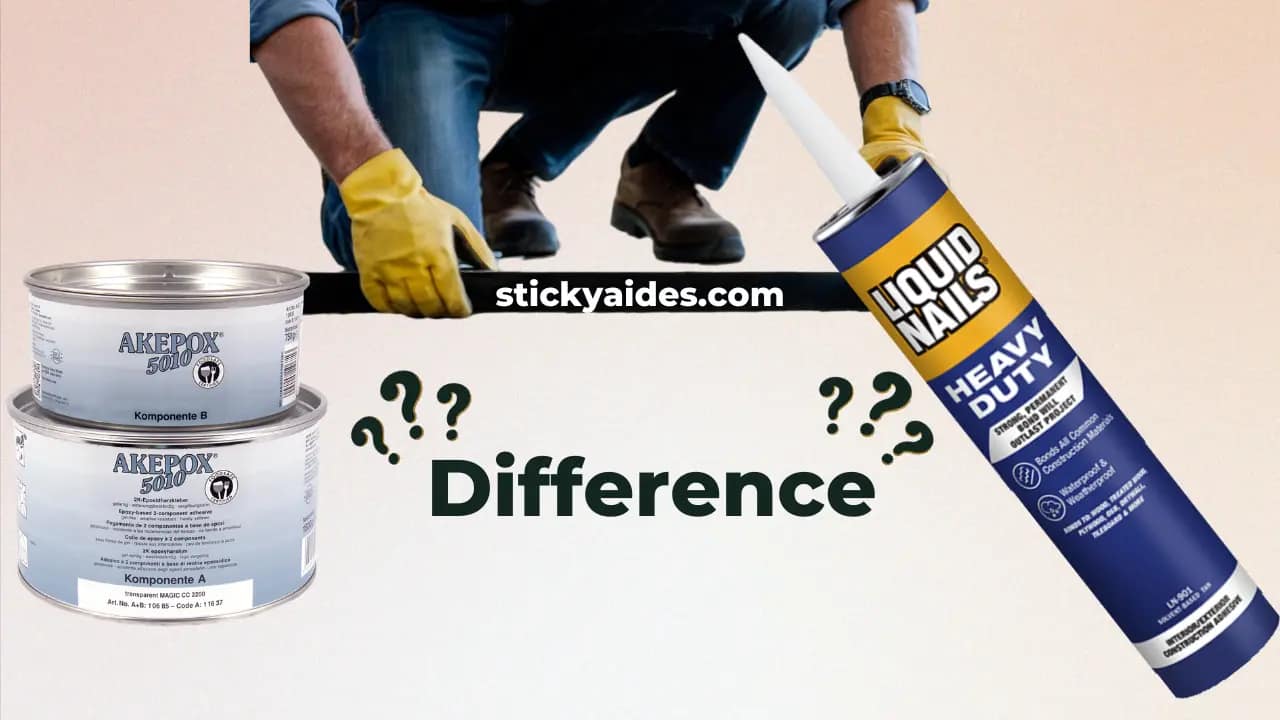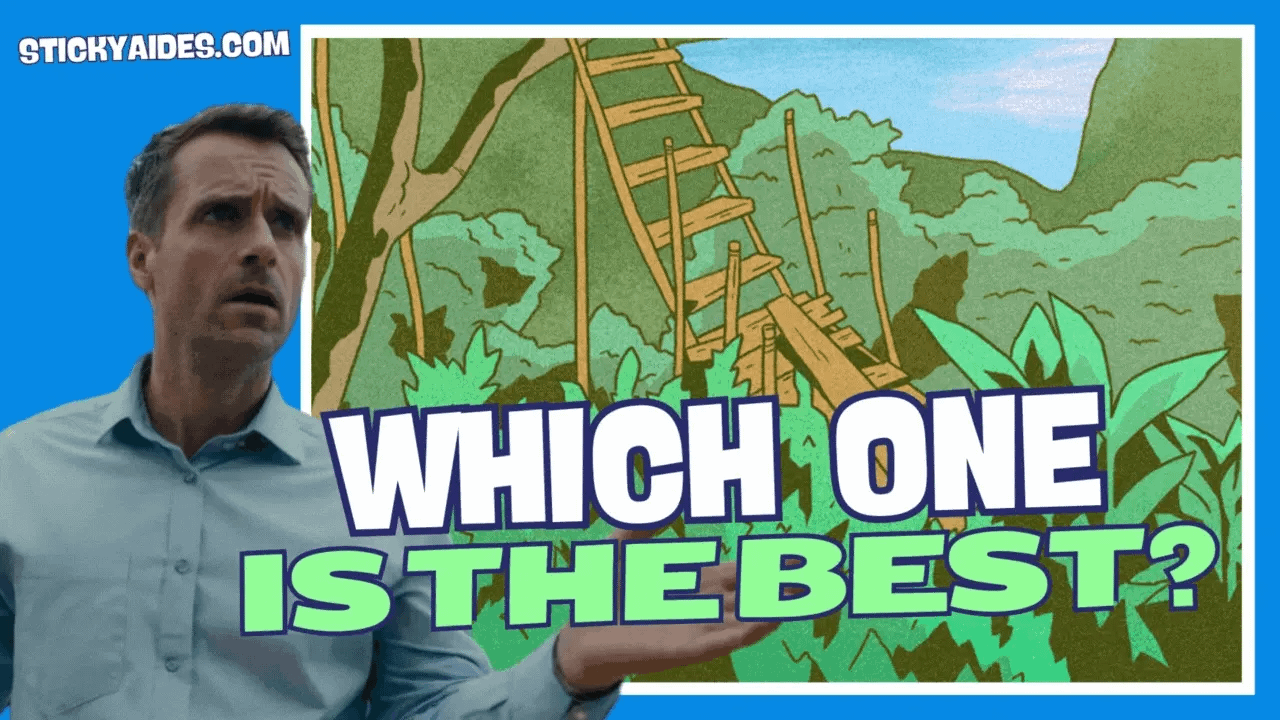 For my latest project, I permanently affixed stainless steel mesh to a ceramic pot to give it a modern facelift. The epoxy formed a durable bond that has held up beautifully even with high heat from cooking.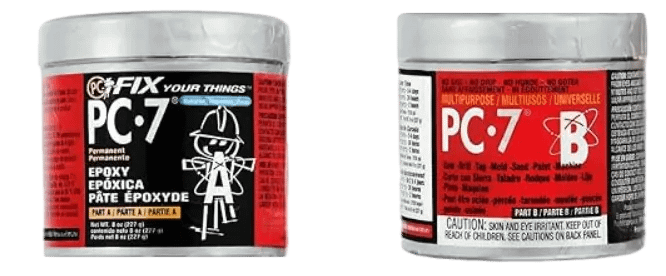 Specs
Stainless Steel to Wood – DAP Weldwood Original Contact Cement

I used 1/8″ thick stainless steel rectangular tubing for the legs. The wooden tabletop was 3/4″ thick oak planks joined together. I applied a single coat of contact cement to the bottom 3″ of the steel legs, making sure to cover the entire surface that would contact the wood.
For the oak tabletop, I applied 2 coats of Contact Cement to each area where a leg would attach. This helped account for the porosity of the wood and let both surfaces become tacky for about 10 minutes before bringing them together.
I carefully aligned each leg and placed it straight down onto its marked position on the tabletop. The bond formed immediately, and was strong enough to withstand me trying to slightly rotate or shift the leg – no chance for repositioning once contacted! Are rubber cement and contact cement the same? Maybe you are as curious as I am.
After letting the whole piece cure overnight, I tested the strength by trying to manually pull the legs off the tabletop. No luck – the oak wood failed first. To add stability, I also screwed through the steel legs into the oak, but the contact cement could have held them alone.
Once assembled, the table lives outdoors year-round, exposed to rain, sun, and temperature swings. But over 2 years later, the bonds between the steel legs and oak top remain intact. This cement truly produces an unbreakable connection between metals and porous materials.

Specs
Stainless Steel to Plastic – Devcon Plastic Steel Putty

✅Pros
One repair was fixing the black plastic handle that had broken off the stainless steel door of my microwave. After cleaning the handle and door frame, I applied a small amount of epoxy and clamped the handle in place for several hours. The bond has held up perfectly despite the daily opening and closing of the door.
Undeterred, I used Devcon Plastic Steel Putty again for an art project, adhering curved stainless steel wires onto a plastic backing board to create an abstract wall sculpture. After cleaning and sanding the materials, the epoxy formed a strong permanent bond that has lasted over a year of the sculpture hanging on my wall.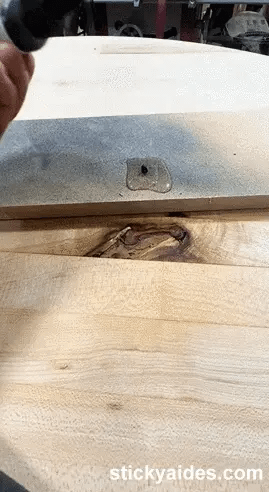 Most recently, I repaired the plastic sprayer that had broken off the stainless steel kitchen sink. Despite heavy daily use and forceful water pressure, the epoxy bond has held the sprayer firmly in place without leaking for months now.
❌Cons
I also tried using Devcon Plastic Steel Putty when the thin plastic throttle lever snapped off the stainless steel motor of my outboard boat. Unfortunately, the lever experienced too much vibration and flexing in normal use, so the epoxy bond failed within days. This showed me that the adhesive forms a rigid, permanent bond but may not work as well for parts that need more flexibility.

Specs