Conductive Glue vs. Solder Paste: At first glance, they seem interchangeable – I mean they both stick your stuff, right? But look a little closer and see they each have unique strengths and weaknesses.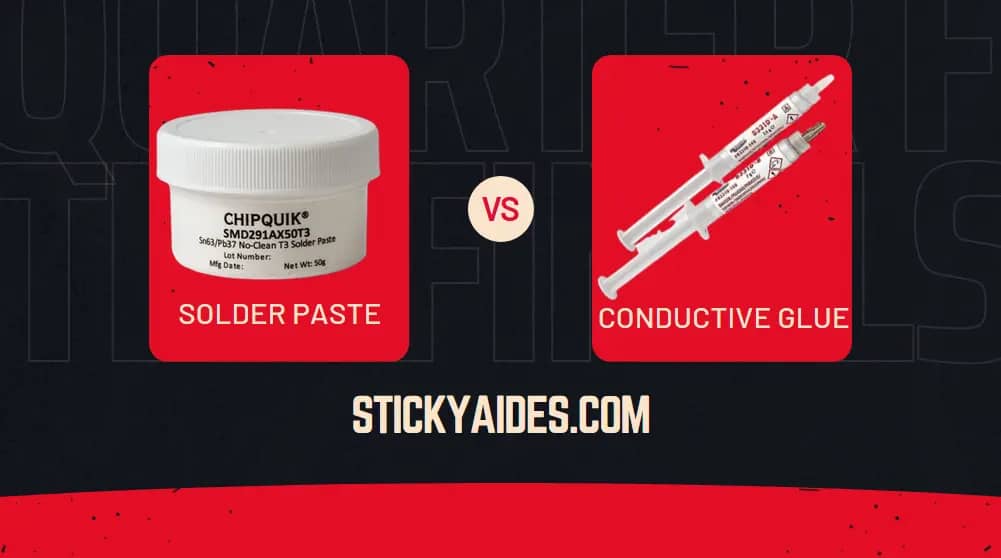 So how do you decide when to use solder versus conductive glue? We'll use two typical and tested adhesive as examples: Chip Quik SMD291AX50T3 Solder Paste and MG Chemicals 8331D Silver Conductive Glue. With the right insights, you can easily pick the perfect adhesive and avoid getting stuck while sticking stuff together.
Ready to move beyond stereotypes and learn the real scoop on these two invaluable electrical adhesives? Read on to pick the ideal glue or solder for your needs. No contested competition here – just the knowledge you need to make connections.
Conductive Glue vs. Solder Paste: What's The Difference?
The Key difference between Conductive Glue vs. Solder Paste is:
Solder paste requires high heat from a soldering iron, while conductive glues can cure at room temperature or lower heats.
Solder paste contains lead, while conductive glues can be lead-free.
Solder paste forms very strong permanent joints, while conductive glue joints can be more reworkable.
Solder paste cannot be used on heat-sensitive materials, while conductive glues can be used on plastics and other heat-sensitive components.
Applying solder paste and soldering requires more specialized tools and training, while conductive glues can be applied simply with dispensers.
Conductive Glue vs. Solder: The Key Difference
📝 My Hands-on Test of Chip Quik SMD291AX50T3 Solder Paste

✅Pros
Now, let's talk about its function in plumbing. I came across a review from another user who mentioned its effectiveness for plumbing.
I found that it works best at a temperature of 210°C. It tends to be clumpy when using a stencil, though it might perform better with an air gun.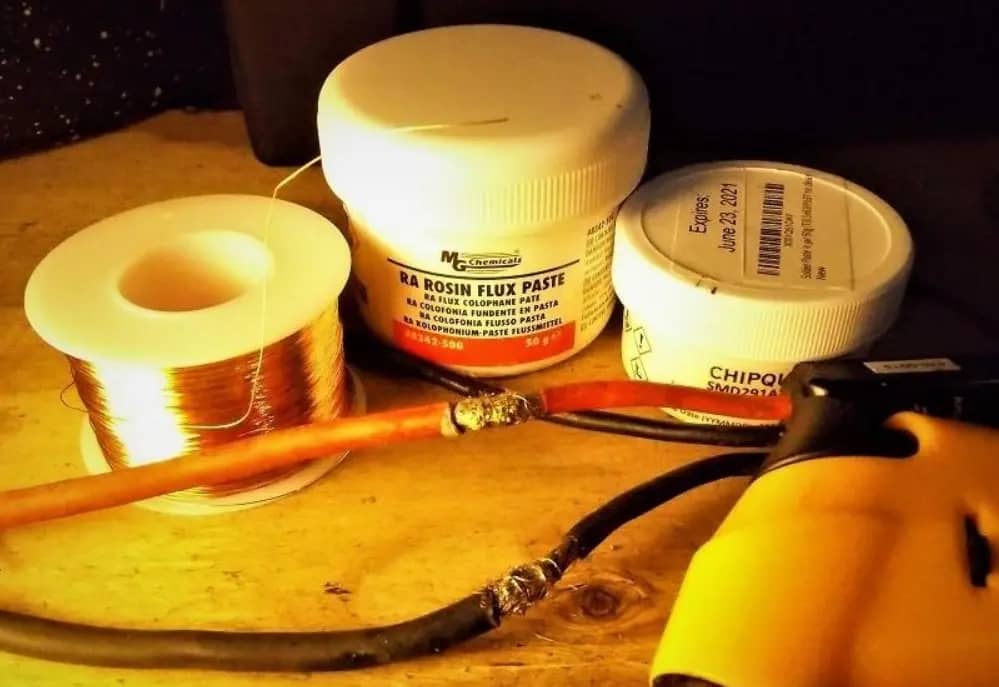 Moreover, I discovered that this solder paste is also excellent for smaller copper plumbing projects. By applying the paste to both the pipe end and fittings, and adding a touch of torch, I can achieve a perfect sweat joint seal. It's a reliable option if you're working with copper pipes measuring less than 3/4″. Just remember to follow proper safety precautions when working with torches.

❌Cons
However, it's important to note that this solder paste should not be used for plumbing involving potable water. It contains lead, which makes it unsuitable for such applications. Please keep that in mind and prioritize safety when considering its use.
One thing to keep in mind is that this solder paste has a relatively short shelf life if not refrigerated. It is date-coded, and it's recommended to use it within 12 months to ensure optimal performance. So, if you plan on purchasing it, make sure to refrigerate it and use it within the specified timeframe.
FAQ of Chip Quik SMD291AX50T3 Solder Paste
Q: Could you explain the concept of melting temperature?
A: In my experience, I found that the melting temperature could be achieved by heating a hot plate to approximately 200 degrees Celsius. However, in order to solidify, it required a temperature of around 180 degrees Celsius. If you don't intend to perform any hand soldering afterwards, I suggest using a temperature of 200 degrees Celsius. This would allow you to add resistors and verify their functionality before proceeding with hand soldering.
Q: Could you please inform me about the approximate production date of the paste?
A: The paste would have been produced within the last 3-6 months. Regardless of the specific production date, we guarantee the paste for a period of 12 months from the date of purchase.
Q: What are the implications if the paste exceeds its shelf life?
A: As the paste approaches the end of its shelf life, it becomes increasingly challenging to work with. When using stencils, it can be exceptionally difficult to apply the correct amount onto the pads, although it still seems to reflow adequately. I would strongly advise against attempting to use it more than a month after its expiration date.
📝 My Hands-on Test of MG Chemicals 8331D Silver Conductive Glue

✅Pros
To my delight, the epoxy worked wonders! It provided excellent conductivity and fixed the issue exactly as I had hoped. In fact, the repaired terminal looked even better than the factory one. I followed the instructions to heat the epoxy at 80°C for 5 minutes, and it set perfectly. The conductivity was great, and my side mirror heater was back in action.
I also appreciate the versatility of this product. Not only did it work on my Mercedes, but it also proved to be a cost-effective solution for fixing the rear window defroster tab on my Jeep Wrangler. The dealership had suggested replacing the entire rear window, but with this epoxy, I saved a significant amount of money and achieved the desired results.
In the case of the rear defogger tab, I used a cheap heat gun to cure the epoxy after attaching the tab. I waited patiently for 24 hours, ensuring that the bond was strong, and I was pleased to find that it held up perfectly. The rear defroster was back in business, and I had enough epoxy compound left for any future repairs.
While the epoxy may be slightly expensive, I believe it is worth the investment. It may not look as aesthetically pleasing as the factory solution, but it gets the job done effectively. If appearance is a concern, you can always consider painting over it to blend it in. Personally, the appearance was not a major issue for me, as my car is a 2000 model.

❌Cons
Now, it's important to note that safety precautions should be taken when using this epoxy. The instructions explicitly state to wear gloves and safety glasses, as the epoxy can cause eye damage and poses other hazards. So please, be cautious and prioritize your safety when working with it.
One thing I did notice about the epoxy is that it needed to be pre-mixed in equal parts before use, as it is a binary liquid. This step was crucial to ensure its effectiveness. However, I did encounter a minor setback with the package I received. It seemed to be older stock, as one of the materials was quite thick. I had to cut open the tube to find some softer material in the center, which I could work into the other material. Despite this inconvenience, the epoxy still performed admirably.
FAQ of MG Chemicals 8331D Silver Conductive Glue
Q: Do you have any information on the conductivity of this Conductive Glue? What is its resistivity value?
A: According to the manufacturer, when properly cured, this Conductive Glue has a volume resistivity of approximately .0004 ohm-m.
Q: When the Conductive Glue is fully cured, is it possible to solder to it?
A: It is recommended to solder the desired components first and then apply a coat of conductive epoxy for improved electrical contact. This method has been found to work effectively. Best of luck!
Q: If I have a fresh mix of this Conductive Glue, will it bond to cured epoxy?
A: I cannot provide a definite answer as I decided not to use this Conductive Glue after carefully reading the warnings and hazards associated with it. Instead, I chose to learn soldering as an alternative. Just sharing my experience.
Q: Does this Conductive Glue remain soft or does it harden over time?
A: This Conductive Glue typically hardens within approximately 1 hour. It is dispensed from a hypodermic-type dispenser and can be mixed using a kitchen knife or small spatula. It is advisable to have some alcohol nearby for cleaning purposes during the mixing and application process. I found it to conduct current quite well. Working with this Conductive Glue reminded me of working with bondo.
Q: After drying, does this Conductive Glue have a shiny silver metal finish?
A: The dried epoxy has a silver, metal-like finish, although polishing might yield a better result. It is important to note that while this Conductive Glue contains silver, it does not produce a pure silver finish.
Q: Will this Conductive Glue adhere well to ABS plastic?
A: Based on my experience with it, I would be reasonably confident in its ability to bond to ABS plastic. The strength of the bond may vary, so it is advisable to test it in your specific application.
Q: Can this Conductive Glue be used to connect two piezo products, such as ppa-1001, together?
A: This Conductive Glue is a good conductor, so if you require the flow of electric current between the two piezo products, it should work for your purpose.
Q: Is this Conductive Glue suitable for bonding titanium?
A: It is unlikely that this Conductive Glue will bond well to titanium. Its primary use is for its conductive properties, and there are other products available that may offer better bonding characteristics specifically for metals like titanium.
Q: What is the maximum temperature this Conductive Glue can withstand? I need it to endure temperatures up to 300°C.
A: I used this Conductive Glue for a different purpose, which involved placing it in a laptop to reconnect the CMOS battery. While it did get hot, I don't believe it reached temperatures as high as 300°C. Please refer to the product description or consult the manufacturer for the maximum temperature specification. You can also visit this link for more details: [insert link] The constant service temperature maximum listed on that page is 302 degrees Fahrenheit, which is close to your requirement. If it doesn't meet your needs, there may be other options available.
My Latest Updates
👋 Hi! This is Ronald. I just published 2 new articles you may enjoy reading. Feel free to keep reading this one or 👇 check out the new articles anytime.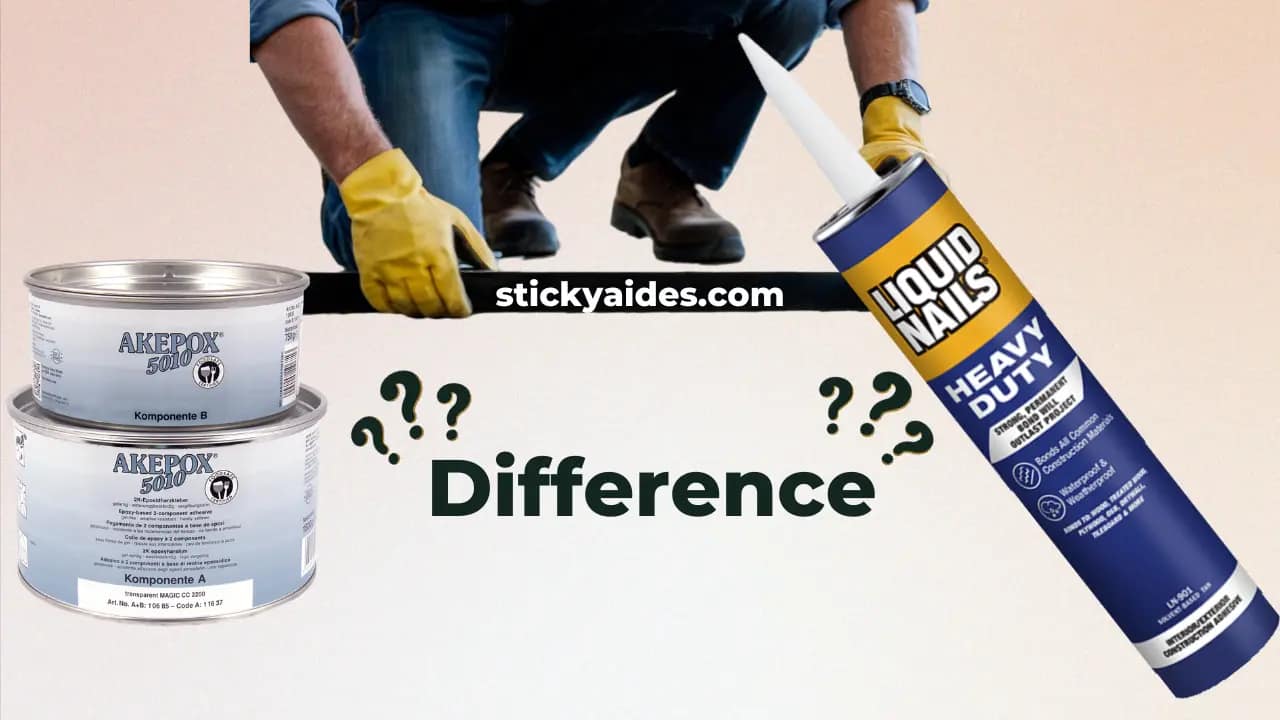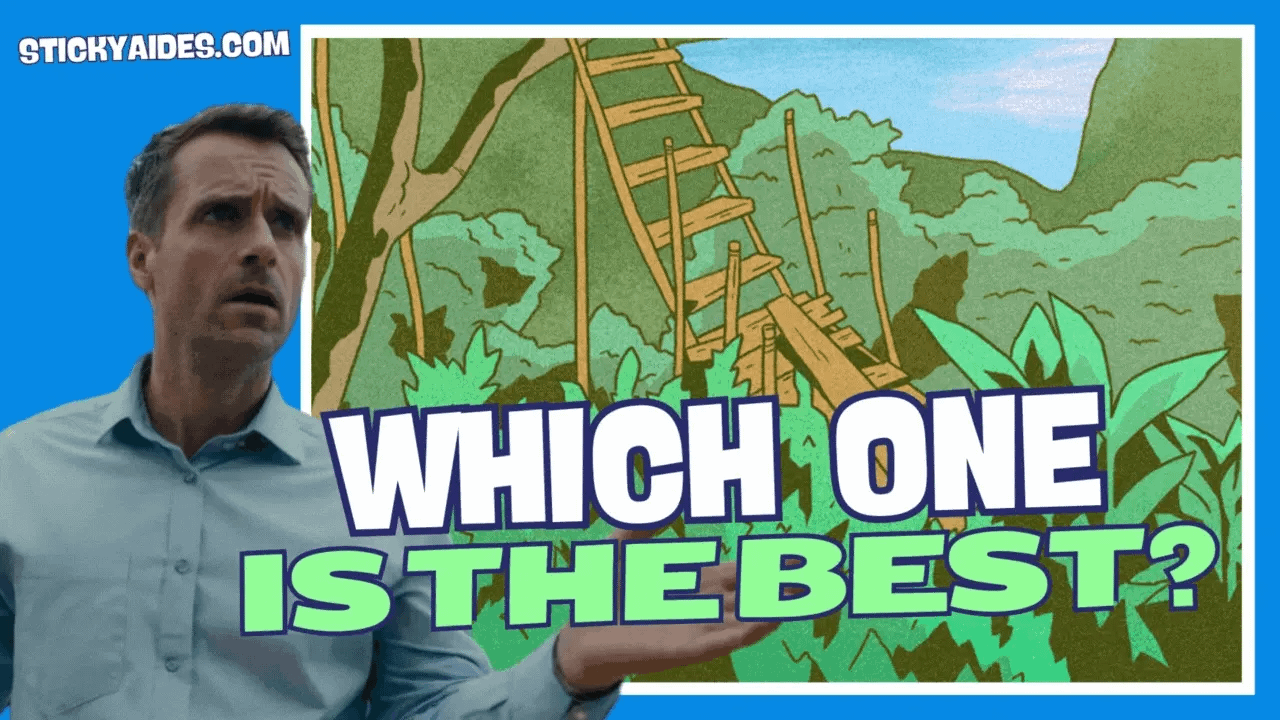 Q: Can I use this Conductive Glue to repair a hard drive PCB with missing SATA pads by joining it to a SATA adapter with exposed pins?
A: I would advise caution if attempting this repair. Using this Conductive Glue may require experience in handling hazardous chemicals and the use of proper breathing apparatus. While it might work for your purpose, it is worth noting that the epoxy sets to a rigid state and can be difficult to spread evenly. It is recommended to explore alternative repair methods or consult a professional in such cases.
Q: I'm looking for an electrically conductive adhesive that cures at room temperature and comes in a "1 part" tube. Are there any options available?
A: To the best of my knowledge, there are no electrically conductive adhesives meeting those specific criteria.