Contact Cement vs. Rubber Cement: They are not created equal. Just ask the repairman who used rubber cement on his leaky pipes or the crafter who contact cemented her fingers to the table. Yikes!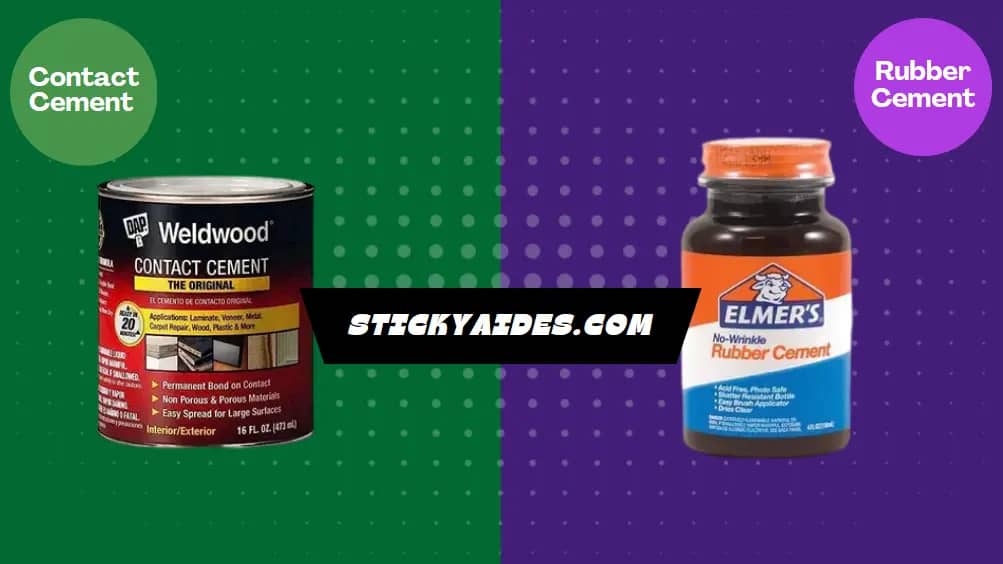 We'll break down the key differences between these industrial adherents. You'll uncover pro-tips for flawless execution and common mistakes to avoid. By the end, you'll be an adhesive aficionado, ready to bond materials like a boss. The glues will quake in their bottles when they see you coming!
So smooth down those wrinkled labels and get comfy. It's time to cement your status as an adhesive expert. The battle of contact versus rubber cement begins now!
Rubber Cement vs Contact Cement: What's the difference?
The main difference between contact cement vs. rubber cement is:
Contact Cement is a heavy-duty contact cement designed for the permanent bonding of countertops, laminates, etc. Rubber Cement is a general-purpose household cement.
Contact Cement has longer open time, higher heat resistance, no clamping needed, and stronger ultimate bond strength.
Rubber Cement likely has lower VOC content and less odor.
Contact Cement provides more detailed technical specifications on composition, flash point, solids content, etc.
We'll use Dap Weldwood Original Contact Cement and Elmer's Rubber Cement as an example to dive deep into their difference.
My Test on DAP Weldwood Original Contact Cement

It's great for repairing loose laminate and other loose coatings, as well as fixing shoes with loose soles. I found a clever solution of slicing round pads from wine bottle corks and gluing them to the bottom of wood chair legs to dampen the noise from sliding and impact. The versatility of this glue is remarkable, and once you get it, you'll never run out of uses. Just remember to keep the cover sealed tightly.
When I first got the Dap Weldwood Original Contact Cement 00271, I was excited to use it on a project involving a paper-backed veneer. I had an old American of Martinsville dresser in my family since the 1960s, and its top had suffered water damage from potted plants. Since the thin veneer had lifted, cracked, and chipped in one area, I decided to re-veneer the top. After researching different types of wood grain veneers, I settled on cherry as it was a close match and offered a better price.
I purchased a roll of paper-backed cherry veneer from Amazon, and with the help of my husband, we filled in the missing veneer sections of the dresser with bondo and sanded the top. We cut the veneer to size, leaving a 1/2″ extra edge, and then applied this Dap Weldwood Contact Cement. The bonding strength of this glue is impressive. Once it's stuck on, it becomes permanent.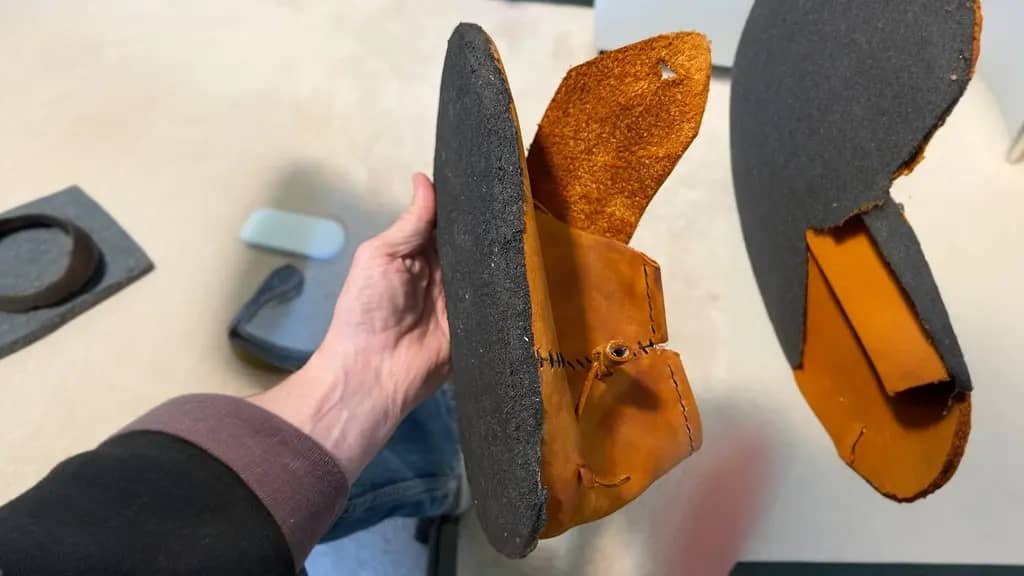 While the product itself is excellent, I must admit that the warnings on the label caught my attention. It's important to turn off pilot lights on stoves and furnaces before using this contact cement due to its flammable vapors. To ensure safety, I take precautions such as using an air filter with a VOC filter, setting up exhaust fans and tower fans, and opening windows for proper ventilation. The strong odor can be overwhelming, even with adequate airflow, so I recommend working on small projects or finding a suitable storage solution that avoids exposure to heat or confined spaces.

FAQ of DAP Weldwood Original Contact Cement
Q: How much surface area can a single point cover when using it for laminate countertops?
A: One coat goes a long way. I was able to cover an area measuring 24 inches x 18 inches and still had 3/4 of the can left over.
Q: Can Contact Cement effectively bond pool table bumpers to the rails?
A: Yes, as long as the surfaces to be bonded are smooth. Avoid using it on fabric, and be prepared to clean up any excess as it dries yellow.
Q: Would Contact Cement be suitable for fixing a green machine bike seat?
A: If you mean attaching the seat to the frame, it's unlikely to work well.
Q: Can this glue be used on rubber or leather shoe midsoles and outsoles?
A: I had success using it to glue the sole of my work sneakers back on according to the instructions, and it's still holding after months. I also used it to glue the bezel back on my watch, and it's been secure for over a year, even with constant wear. As long as the surface is mostly clean, it should provide a strong bond.
Q: Is Contact Cement suitable for bonding plastic to plastic?
A: It depends on the type of plastic and the surface area of contact. It offers strong bonding strength if the contact area is large.
Q: Can I use Contact Cement to bond a deck pad to a paddleboard and make it waterproof?
A: I believe this contact glue will hold up in saltwater. Make sure to read the directions and remove any wax from the board's surface.
Q: How should I mix Contact Cement?
A: No mixing is required.
Q: Will this glue bond a dense rubber parking block to concrete?
A: Some users have recommended construction adhesive, particularly Gorilla Heavy Duty Construction Adhesive, for this type of application. Alternatively, you may want to consider using concrete anchors.
Q: I want to attach a 1/8-inch thick rubber mat to plywood. Will Contact Cement work?
A: Contact Cement would be a good choice for attaching rubber to wood.
Q: Can I use Contact Cement to glue two pieces of polyethylene together?
A: I'm not an expert, but you could try purchasing a smaller bottle to test it out.
Q: Will Contact Cement work for typical bicycle or dolly/cart inner tube tire patches?
A: I don't think it's strong enough for that purpose.
Q: I'm adhering a sheet of 24g stainless steel to wood. Will Contact Cement work? Also, how strong is the smell, and how quickly does it dissipate? I'll be working in an elevator.
A: I used Contact Cement to bond two sheets of stainless steel together on a commercial bar back in 2004, and it's still holding strong. The smell is quite strong, so make sure you have good ventilation. Also, be sure to keep the top tightly sealed, or the glue may become thick and unusable.
Q: Can I use Contact Cement on cement block walls?
A: Yes, you can use it, but the success of the bond will depend on factors such as weight, the specific product being used, and the presence of moisture.
Q: What does "5 cycle freeze-thaw cycle" mean?
A: From my understanding, it means the adhesive has been subjected to 5 cycles of freezing and thawing. In most cases, this refers to the adhesive's performance after it has set. So, if you plan to use it outdoors, it should withstand freezing and thawing over time.
Q: Okay, let's get straight to the point. Does it work as well as Barge?
A: In my opinion, it works just as well, if not better, than Barge for leather applications. However, be aware that the fumes and odor are quite strong. Ensure you have adequate ventilation, and be careful to keep the lid tightly sealed to prevent the glue from becoming thick and unusable.
Q: Will Contact Cement effectively bond seat foam to plastic?
A: Yes, that's why I purchased it.
Q: Can Contact Cement be used to apply fabric to a painted cabinet?
My Latest Updates
👋 Hi! This is Ronald. I just published 2 new articles you may enjoy reading. Feel free to keep reading this one or 👇 check out the new articles anytime.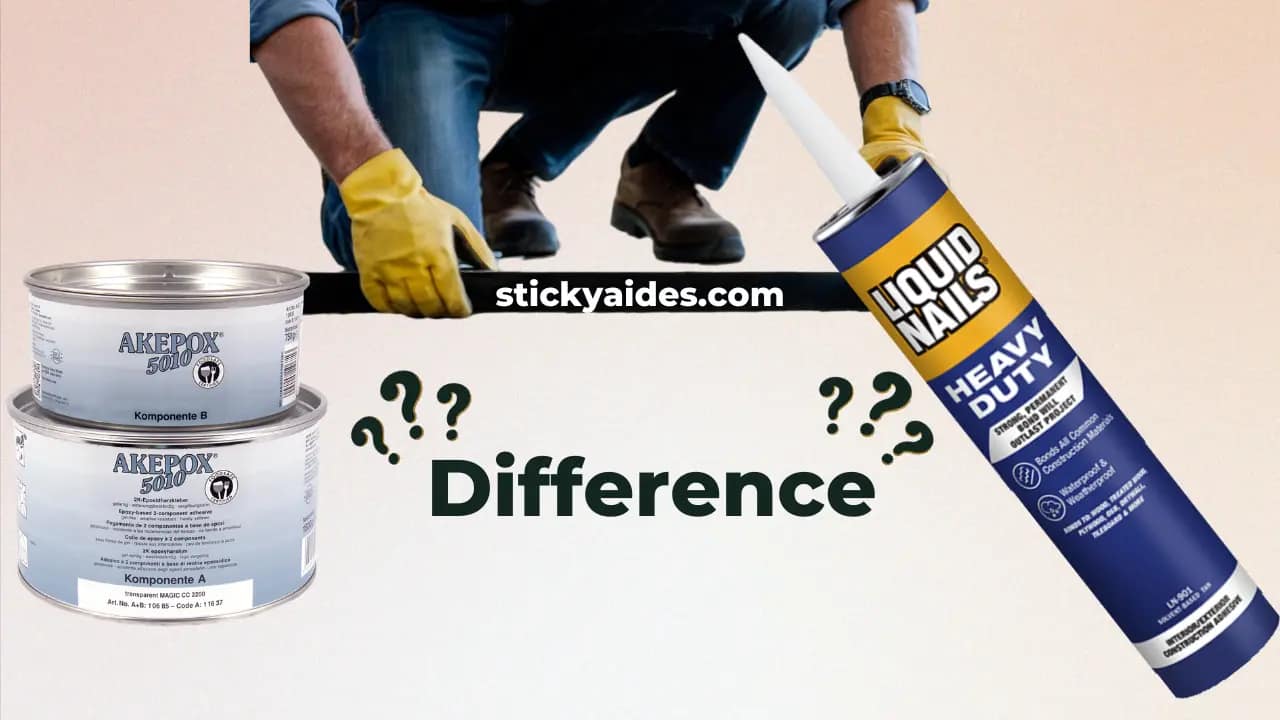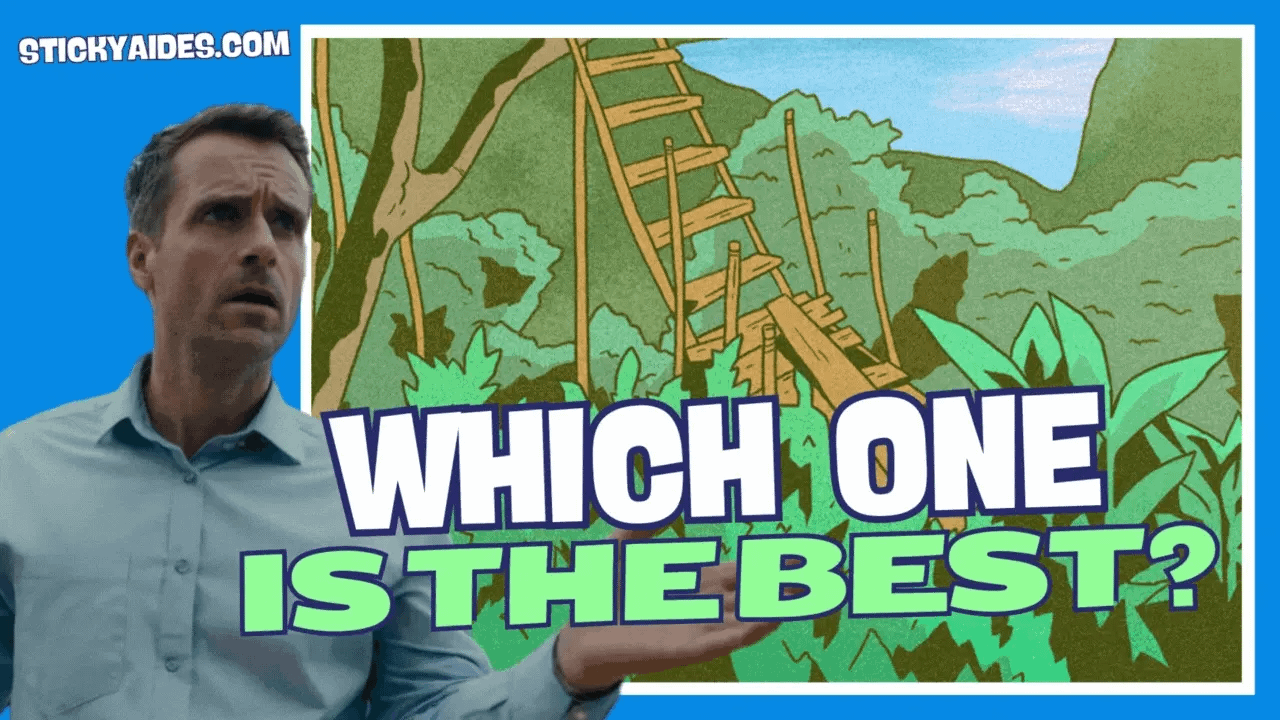 A: It could work, depending on the fabric's weight and the solidity of the paint. However, I would recommend using 3M 90 spray adhesive instead, as it's easier to apply and offers the same concept.
Q: Is Contact Cement suitable for stacking leather to leather?
A: Contact Cement is great for cementing leather to leather. I don't know of any better product for that purpose.
Q: Can DAP glue cork to a glass surface, such as wine corks to a glass?
A: Yes, it can bond cork to glass, but if there's any heat exposure, the corks might come off. For a more reliable bond, I would recommend using a two-part epoxy.
Q: Can this cement be sprayed using an upholstery glue spray gun
A: The DAP adhesive you mentioned is not typically designed to be sprayed using an upholstery glue spray gun. It is best applied using a brush or a spreader. If you need to spray an adhesive, I would recommend looking for a specific spray adhesive designed for upholstery applications.
My Test on Elmer's Rubber Cement(Contact Cement vs. Rubber Cement)

As for its performance, rubber cement works exceptionally well. What sets it apart is the ability to remove and reposition items even after it dries. Surprisingly, I also found another use for it. It works wonders on scars! By brushing some over a recessed scar and letting it dry, I could then apply makeup, and the scar would blend away seamlessly, thanks to the flush surface it creates.
One of the advantages of rubber cement is its fast-drying and excellent adhesive properties. However, it's important to note that it can dry up in the bottle if not used frequently. Despite this minor setback, I still appreciate its effectiveness for working with paper. The only downside is the ever-increasing cost. The current market trend seems to favor smaller containers at higher prices, which is a disappointment.
Speaking of the container, I must say that I prefer the plastic bottle over the old glass ones. It feels more convenient and safer to handle.
There is one aspect of the rubber cement that I dislike, though, and that's the brush. The bristles are made of stiff plastic, making it challenging to coat small plastic surfaces without simply pushing the glue around. In such cases, I have to resort to dabbing it on delicately.
Overall, I have mixed feelings about the price-to-quality ratio. While the glue does its job well, I can't help but compare it to the larger bottles I've purchased in the past for a fraction of the cost. This particular bottle seems pricey, possibly due to shipping and its smaller size.

FAQ of Elmer's Rubber Cement
Q: Can the excess of this paper glue be easily removed by rubbing it with your finger?
A: Absolutely! However, it's worth noting that while it may not completely rub off paper, it does come off hard surfaces quite easily.
Q: Have you had any experience using Elmer's glue for bonding rubber materials?
A: Indeed, I have used Elmer's glue for cementing rubber, and it has served me well.