When it comes to caulk, few dilemmas feel more paralyzing than choosing between DAP's tried-and-true silicone sealant and their newfangled AMP polymer. Dap AMP Vs. DAP Silicone: both promise flexibility and strength, but which one will really keep the water where it belongs?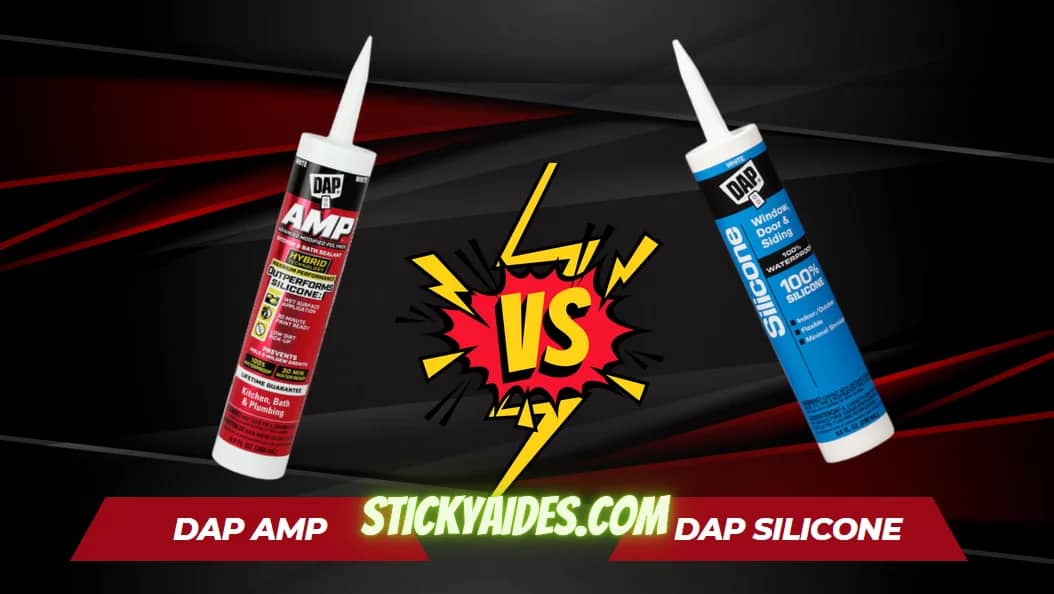 That's why I took the waterproof plunge and put these two sealants to the test. I caulked, sprayed, soaked, and scrutinized so you don't have to. Ready to seal the deal on the better caulk? Let's caulk this through.
❓Dap AMP Vs. DAP Silicone: What's the Difference?
The main difference between Dap AMP Vs. DAP Silicone is: DAP AMP is formulated with advanced hybrid polymer technology that provides faster water-ready and paint-ready times of 30 minutes, enables application on wet surfaces, and improves crack resistance compared to traditional silicone. DAP Silicone offers high flexibility and a wide service temperature range from -40°F to 350°F but requires longer cure times of 12 hours before water exposure and cannot be painted. For most everyday sealing applications, DAP AMP is the superior choice over silicone due to its versatility, faster cure time, and durability.
📝 My Hands-on Test of Dap AMP

Upon receiving the product, I found it was easy to install into the dispenser. However, being a beginner, I had to try a few times to get used to the trigger to apply an adequate amount to the hole I was trying to seal. Nevertheless, I was impressed by how easy the product was to clean up and how fast it dried (ready in about 30 minutes after use).
My Latest Updates
👋 Hi! This is Ronald. I just published 2 new articles you may enjoy reading. Feel free to keep reading this one or 👇 check out the new articles anytime.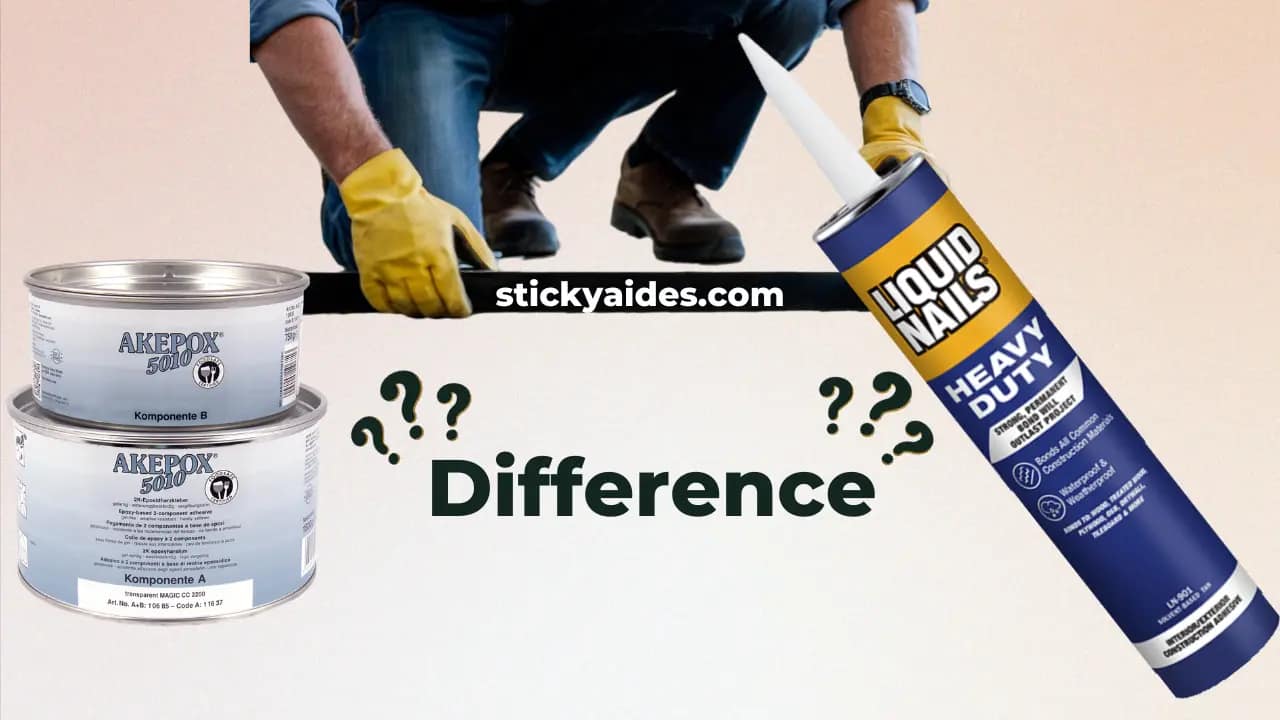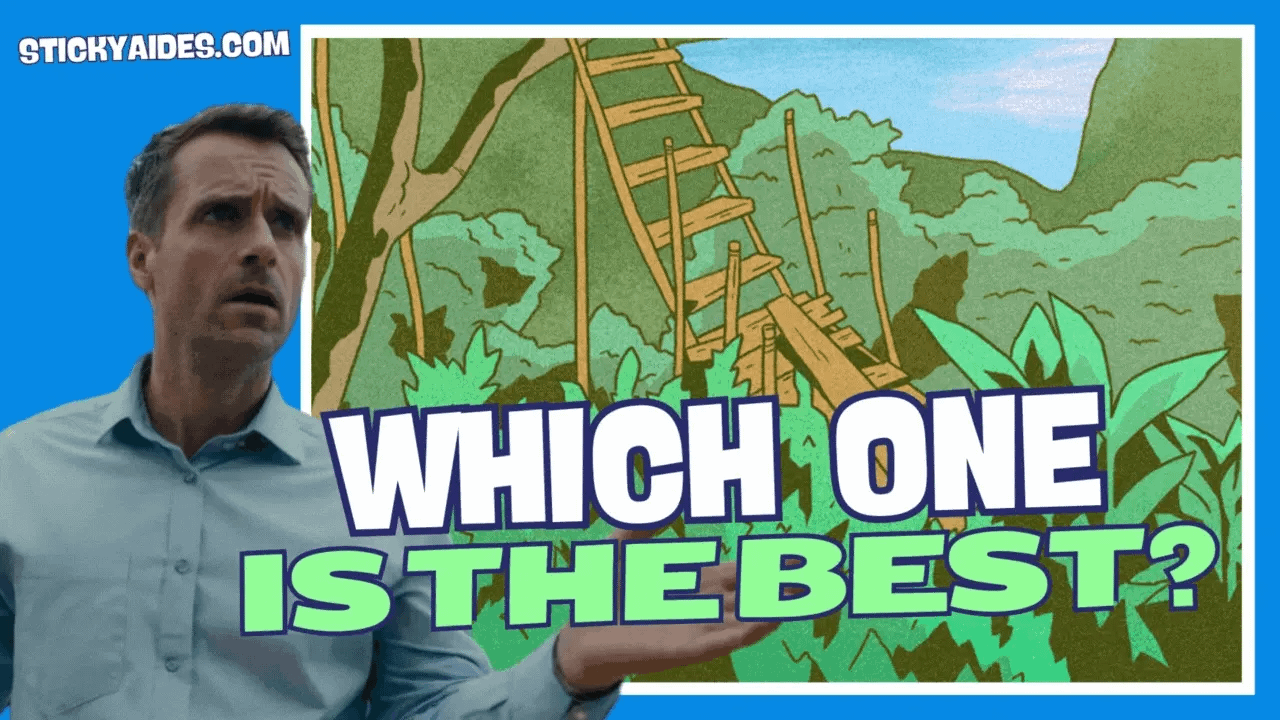 I chose DAP AMP because I was replacing caulk from multiple mold-infested spots, and this was recommended as the most advanced new mold-resistant product on the market. Despite being a complete amateur, I did not have any trouble with it. I just followed the instructions, prepped and masked the areas properly, tried to work quickly, and used mineral spirits to spread the caulk and clean up. It's been a month and it seems to be performing as advertised.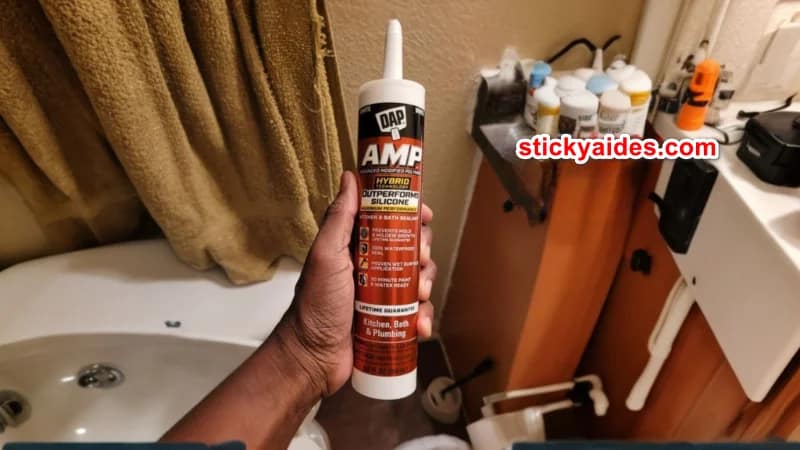 During my application, I had the chance to use both the bright white and the crystal clear versions. The bright white dried harder, while the clear had more of the feel of silicone. The clear version is definitely transparent as advertised. It looks like there's no caulk at all.
I use caulk on a daily basis for touch-ups to ensure our homes transfer to the owners 100% complete. I've always found DAP products like their kitchen/bath caulk, wood filler, and exterior sealants to be easy to use and find in a pinch. However, the AMP line absolutely blew my mind with how much easier it was to apply and clean up. I'm thoroughly impressed and will be purchasing it for future projects.

📝 My Hands-on Test of Dap Silicone

✅Pros
Although I initially purchased this caulk for caulking between textured ceiling and walls to prevent paint leakage through the tape due to the uneven surface, it turned out to be a versatile performer. Not only did it excel in its intended purpose, but I also found that it outperformed some other caulking products I've used in the past. It exhibited remarkable durability, with no cracking, yellowing, or peeling over time.
Its sealing capabilities were also impressive. I've since started using it for various applications around my home, such as around toilets, tubs, sinks, and doors. This Dap Silicone caulk surpasses my expectations. Additionally, I've noticed that it's easier to clean, which is a welcome bonus. Unlike other caulks that seem to absorb unpleasant odors and are difficult to clean, this one makes the cleaning process much more manageable.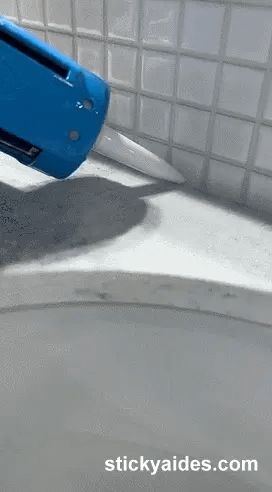 Read More: best sealant for undermount sink
❌Cons
One aspect that caught me off guard was the color. Initially, I thought I had purchased the clear variant of the caulk, but it wasn't until it dried that I realized it had a different hue. While this required me to redo some of my previous work, I must admit that the ease of use made the task much more manageable compared to using a caulking gun. The convenience factor alone is a significant selling point for this product.