Dap Kwik Seal Plus Vs. Dap Silicone: Not exactly the sexiest home improvement topic, I know. But bear with me, folks. When it comes to stopping leaks, drafts, and all kinds of household headaches, the right sealant can be a lifesaver.
By the end, you'll be armed with the knowledge to pick the perfect sealant for your sealing needs. No more wasting money on the wrong products or frustrating leaks. We'll look at the pros, cons, and best uses for each of these dueling Daps so you can seal the deal. Let's get ready to rumble!
Dap Kwik Seal Plus Vs. Dap Silicone: What's The Difference?
The key difference between Dap Kwik Seal Plus Vs. Dap Silicone is:
DAP 100% Silicone Sealant is suitable for exterior/interior sealing with its moisture and weather resistance while DAP Kwik Seal Plus is preferable for indoor kitchen/bath applications due to its paintability, mold resistance, and ease of cleanup. Both provide durable seals but Kwik Seal Plus offers additional crack resistance protection.
Since you are learning about Dap Silicone, you must have heard of Polyseamseal sealants. I've written a comparison between Polyseamseal vs. Silicone, or Dap Kwik Seal Vs. Dap Silicone. Feel free to read it and make a smart choice.
📝 My Hands-on Test of Dap Silicone

I also had a water leak just above the seam where the left side of the side sliding door connects. It leaked water into the van every time it rained. I got on top of the van, applied this to the cracked seam, and it's held up for several months now with no leaking. I'm pretty sure this could be used on other vehicles as well that are in different colors.
When I needed a great watertight seal for a fountain that I made and needed to seal a glass lampshade to a glass block, Dap Silicone worked great! Even when temps have gone below freezing it still holds water. However, it does have an intense vinegar smell that burns your nose hairs and remains on it after it's cured, so I recommend wiping the finished products with a bit of alcohol and spraying with no-oil alcohol-based fragrance spray to cover the stink.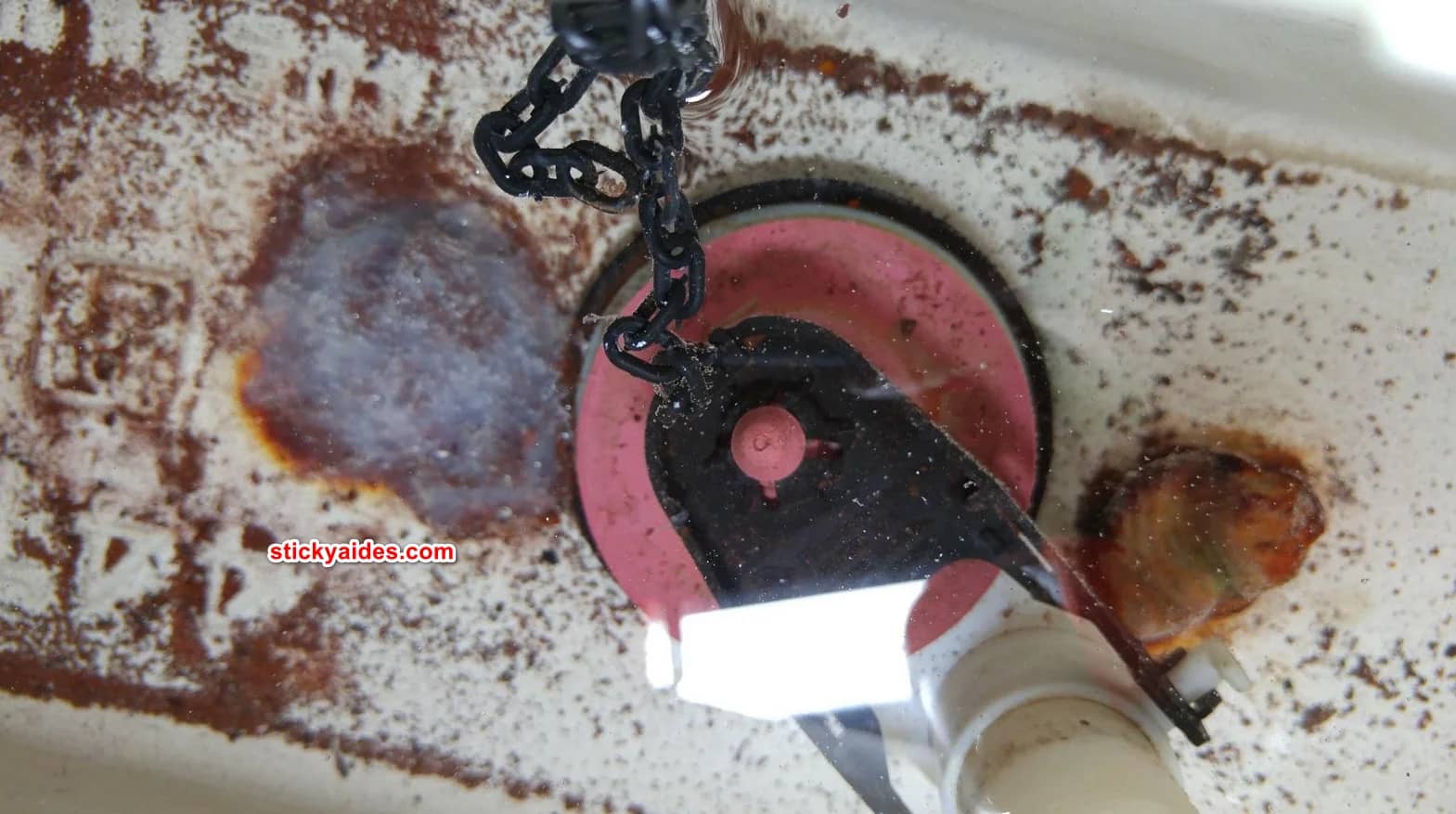 In my opinion, Dap Silicone is 10x as hard to work with as water-based caulks. Just saying, if you need structural quality and are not so worried about a finished edge, this is probably your stuff. If you are a clumsy caulker, or want a forgiving product, then this is probably not for you. It adheres really durably even to smooth surfaces, and I used this for decoden phone cases as "icing" and even though it says 24-hour cure, this stuff cured in 15 minutes or so. Adding more than a drop of acrylic paint to color makes it harden faster and sometimes clump up.
Except for that, it does a perfect job to seal the water leakage of the toilet tank. The screw(s) of the tank has been rusted away and completely dropped out. I applied it as a layer/surface to cover the top of the hole of the screw. It adheres and sticks fine on the surface of the tank. Then wait about 2 days to let it dry, fill the water, and no leakage anymore.
I also needed to seal in a couple of pieces of glass on my door that has frosted glass held in with lead. It did the trick until I can get it professionally fixed after COVID-DAYS.
Other products that claim they are 100% silicone are not as durable. Some contain mineral spirits, petroleum products, or glycol products to be thinned or vaporize to cure with.

FAQ of Dap Silicone
Q: Will Dap Silicone work effectively with Vinyl, such as in a pool? I need to seal around underwater return line outlets.
A: Absolutely! This silicone sealant is 100% waterproof, so it will work well for sealing around underwater return line outlets in a pool. Just make sure it dries completely before adding water.
Q: Can Dap Silicone be used for making DIY silicone molds?
A: While you can try using this silicone sealant for DIY silicone molds, it is quite flexible after drying. If you're looking to create firm and hard DIY items, this may not be the most suitable option.
Q: Can Dap Silicone be used to seal a plastic outdoor shed?
A: Yes, you can use this silicone sealant to seal a plastic outdoor shed. It has strong adhesion, which makes it suitable for such applications. However, keep in mind that it is only water-resistant, so if you want to rely solely on silicone for sealing, you may need additional protection.
Q: Have you tried using Dap Silicone for making decoden phone cases?
A: Why not give it a try and share your review with others? This silicone sealant becomes very soft once it's cured and adheres well to various materials, including plastic, wood, metal, and even paper.
Q: How long does it take for the silicone sealant to cure?
A: The silicone sealant takes approximately 24 hours to cure, similar to other silicone products. The good thing is that it doesn't produce any odor, so you don't need to leave windows and doors open during the curing process.
Q: Can this silicone sealant be used on concrete? I need to seal around outdoor light fixtures attached to my concrete block wall.
A: Yes, you can use this silicone sealant on concrete. The General Purpose version is even stronger than the Kitchen & Bath version for weatherproofing. It can also be used on marble, quartz, glass, metal, and wood.
📝My Hands-on Test of DAP Kwik Seal Plus Sealant

In terms of functionality, this caulk product is top-notch. It is easy to use and dries quickly, which is a definite plus. As for its effectiveness against mold and mildew, I will need to wait and see. Nonetheless, I am optimistic about its ability to withstand such issues.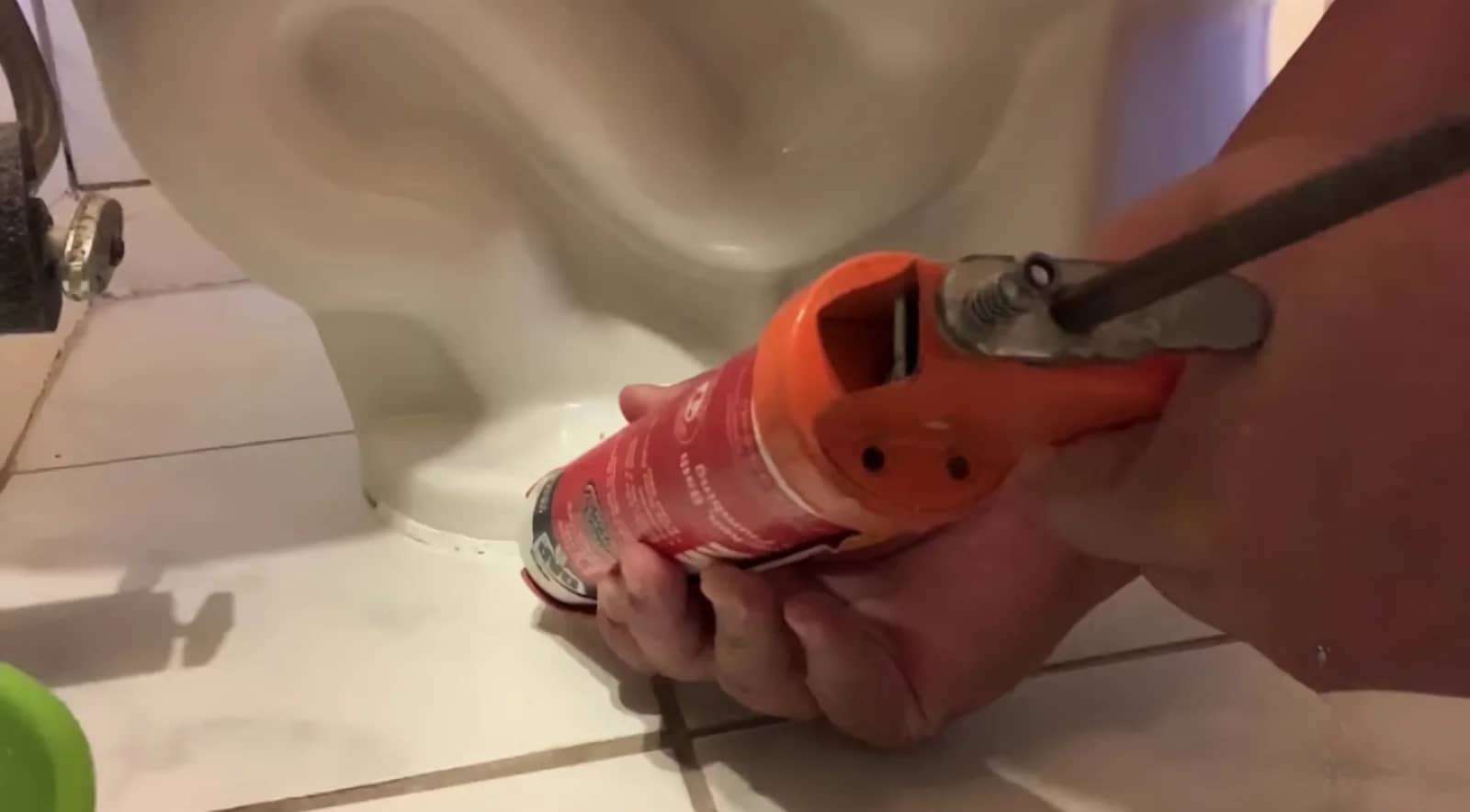 It surpassed all my expectations, prompting me to go beyond my initial intentions. After successfully caulking the area I initially bought it for, I found myself getting carried away and caulking every other spot in the bathroom that could benefit from it. The bright color of the caulk gives a fresh look, and the application process was fairly easy. Cleanup was a breeze with just soap and water. Even after three weeks, the caulk looks as good as new.
But here's an unexpected bonus: since I sealed all those small cracks, not a single bug has made its way into my bathroom. It seems that the tight seal created by the caulk keeps them out. I'm delighted that I went a little "caulk cRaZy" and chose this brand in particular.

FAQ of DAP Kwik Seal Plus Sealant
Q: Can the cured caulk be sanded? I want to use it for sealing joints on PVC baseboard molding in my bathroom.
A: I believe it can be sanded. I have personally used it in both the kitchen and bathroom, specifically around sinks.
Q: Does DAP Kwik Seal Plus have a strong odor?
A: In my personal experience, I didn't notice any strong odor. There was no detectable smell.
My Latest Updates
👋 Hi! This is Ronald. I just published 2 new articles you may enjoy reading. Feel free to keep reading this one or 👇 check out the new articles anytime.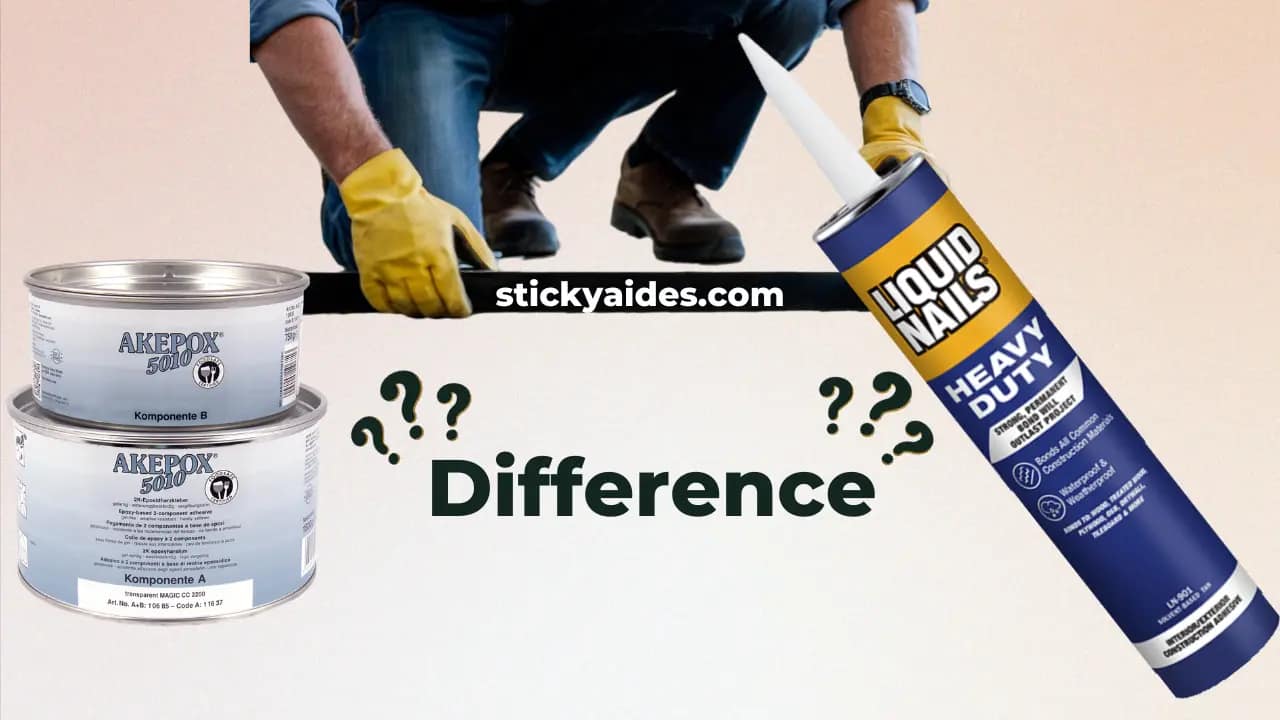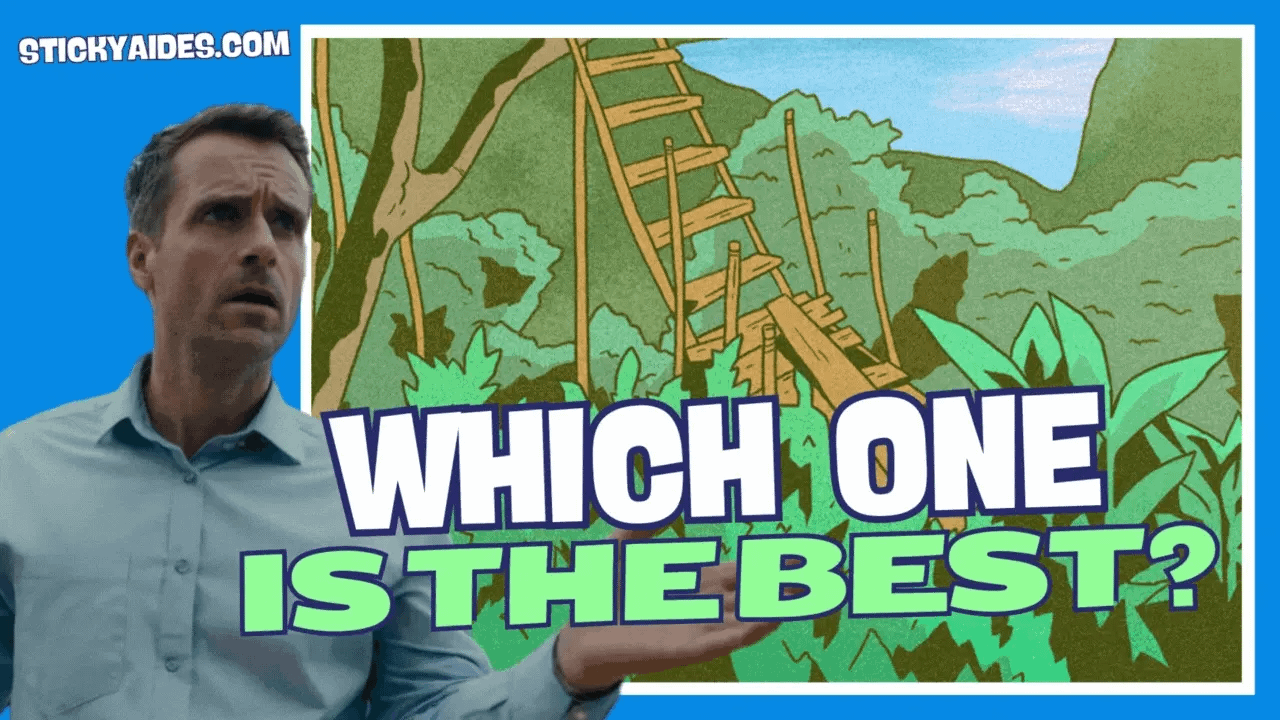 Q: Is it effective in preventing mold?
A: I have not observed any mold on the caulk in my bathroom. It seems to be good in combating mold growth.
Q: Do I require a caulking gun to apply it?
A: No, DAP Kwik Seal Plus does not necessitate the use of a caulking gun!
Q: DAP Kwik Seal Plus appears quite thick and difficult to spread. Any tips?
A: I usually wear plastic gloves and use my finger to smooth it out. Additionally, there are tool kits available for caulking that can assist in spreading it more easily.
Q: Will one tube be sufficient to caulk a bathtub?
A: Yes, one tube should be enough to complete caulking for a bathtub.
Q: Is DAP Kwik Seal Plus a package of 12 tubes?
A: The packaging states it's a 12-pack, but unfortunately, only one tube is included. It seems to be misleading advertising.
Q: How long does DAP Kwik Seal Plus take to dry in a shower?
A: It typically takes around one day for the caulk to completely dry in a shower.