E6000 Glue Not Working – There are times when this trusted glue may not work as expected. When E6000 glue is not working properly, it can be frustrating and cause your projects to fall apart.
Fortunately, there are several potential reasons why the E6000 may not be working, and troubleshooting the root causes can help get it bonding again.
Here is an in-depth look at why E6000 glue may not work, along with tips to troubleshoot and solutions to fix the issues.
What is E6000 Glue?

Key features and benefits of E6000 glue include:
Bonds to wood, metal, glass, rubber, plastic, vinyl and more
Flexible formulation
Waterproof and weather-resistant
Paintable, sandable, and clear drying
Resistant to chemicals, abrasion, and temperature extremes
However, despite its versatile bonding ability, there are times when E6000 glue may not work as expected. Troubleshooting is required to get it functioning properly again.
Reasons Why E6000 Glue Not Working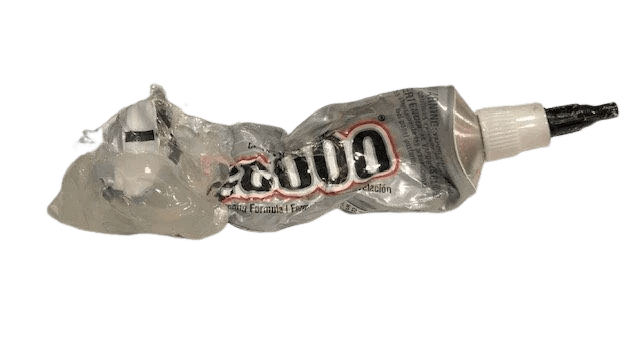 There are several potential reasons why E6000 glue is not working on a project:
Incompatible Materials
E6000 does not bond well to certain types of plastics, including polyethylene, polypropylene, and silicone. If you are trying to glue these types of plastic materials, the E6000 will simply not adhere as expected. The glue may go on, but will not set up to form a lasting bond.
Smooth Surfaces
For any adhesive to work properly, it needs to soak into porous surfaces and grip onto microscopic textures and imperfections. E6000 may have difficulty bonding to very smooth surfaces like metal, glass, and polished stone. Without scratches and pores for the glue to grip, the bond can fail.
Greasy, Oily Surfaces
Like all adhesives, E6000 will not bond to surfaces contaminated with oils, grease, or other residues. Degreasing and thorough cleaning is essential before applying E6000 to achieve the desired bond. Any remaining grease or oil will prevent proper adhesion.
Too Cold Conditions
While E6000 glue can withstand temperature extremes once fully cured, it needs warmer conditions during the bonding process. Temperatures below 40°F can prevent E6000 from setting up properly. Bringing the glue, surfaces, and workspace to room temperature can help.
Too Humid Conditions
While high humidity does not affect cured E6000 glue, excess moisture in the air during application can disrupt proper curing. It's best to use E6000 when humidity is below 75% for proper bonding. Dehumidifiers can help lower humidity levels.
Old, Thickened Glue
Over time and with exposure to moisture, opened E6000 glue can thicken and not flow or adhere as well. Using fresh glue ensures you get smooth, easy application and curing. Discard any leftover glue that feels overly thick or grainy.
Insufficient Clamping
E6000 forms a strong bond when parts are clamped tightly together as it cures. Without sufficient pressure, the glue may not be set up fully. Use clamps, vice grips, tape (see nano tape vs gorilla tape), or heavy objects to apply firm pressure as E6000 dries. Weight the glued parts down during the curing process.
Too Much Glue
While it's important to apply a sufficient amount of E6000, too much glue can also prevent adequate bonding. Excess glue gets squeezed out from between the bonded materials. Go easy on the glue application and spread it thinly and evenly before clamping.
Moving Parts Too Soon
Even when E6000 appears dry to the touch, moving glued parts too soon can break the bond before full curing. Leave parts completely undisturbed for at least 24 hours, longer in colder temperatures. Let the E6000 fully cure before handling.
Poor Surface Prep
For maximum adhesion, surfaces must be clean, dry, and roughed up before E6000 application. Any dust, dirt, oil, or debris left on the bonding areas will compromise the strength. Lightly sanding provides texture for the glue to grip.
Solutions for Getting E6000 to Work Properly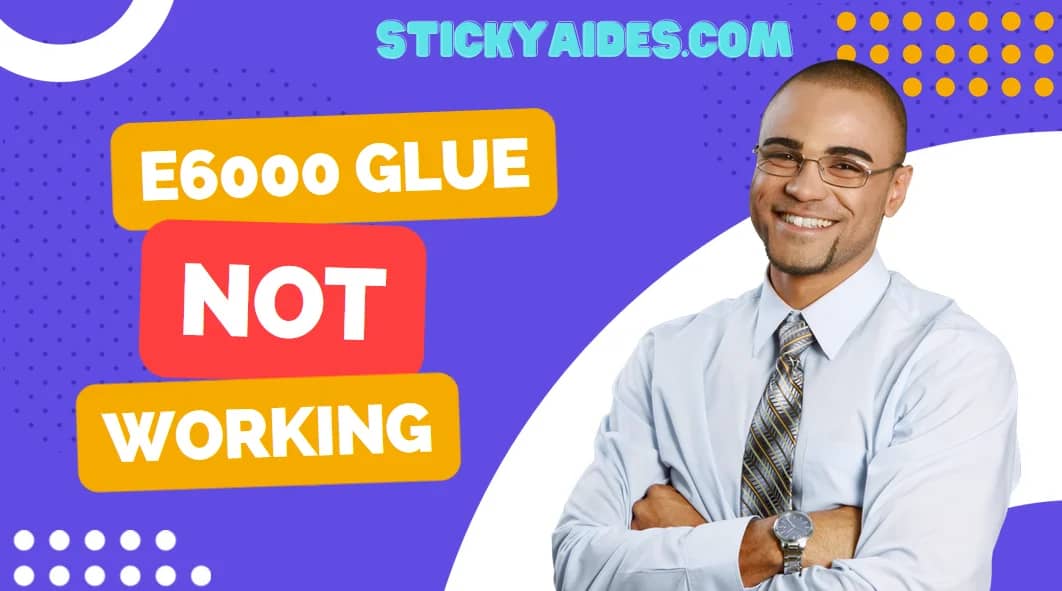 Once you identify the potential source of the problem, there are solutions to help get E6000 glue bonding again.
Total Time: 10 minutes
Cyanoacrylate "super glue" works on more plastics.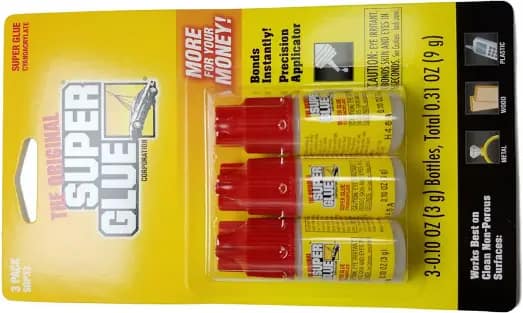 Switch to a more compatible adhesive if using on incompatible plastics. See e6000 glue vs super glue
Give the E6000 something to grip.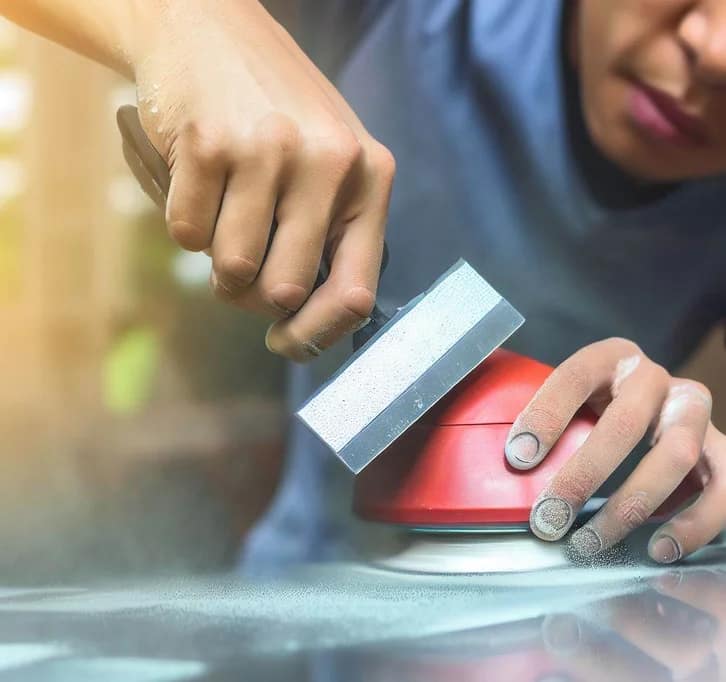 Rough up ultra-smooth surfaces like metal, glass, and plastic using 100-grit sandpaper.
Remove all grease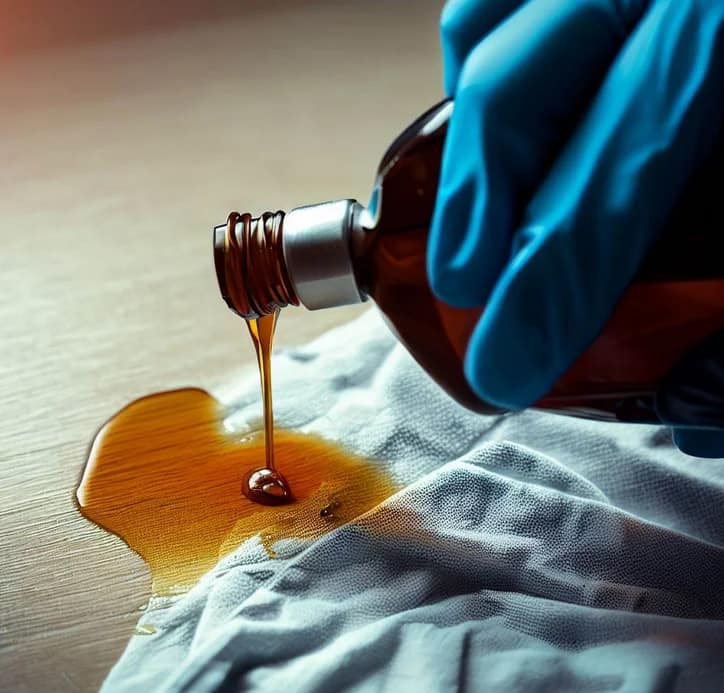 Remove all grease and oils from bonding areas with isopropyl alcohol or a degreasing agent on a clean cloth.
Acclimate to room temperature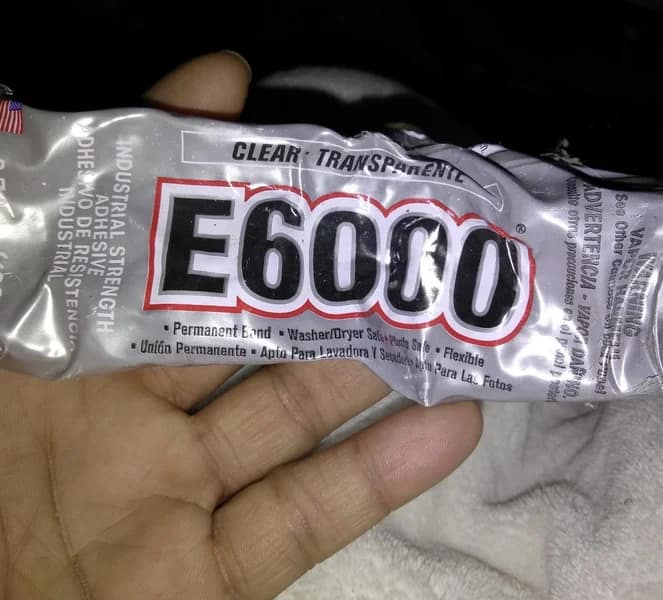 Move projects indoors and let the E6000 glue acclimate to room temperature before application. A portable space heater can also warm a small workspace.
Run a dehumidifier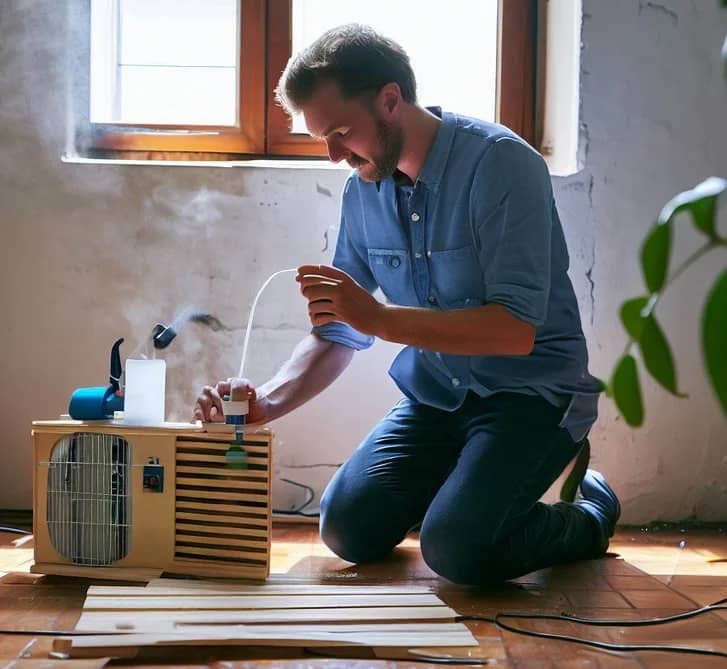 Run a dehumidifier to maintain relative humidity under 75% while the E6000 glue sets up.
Use clamps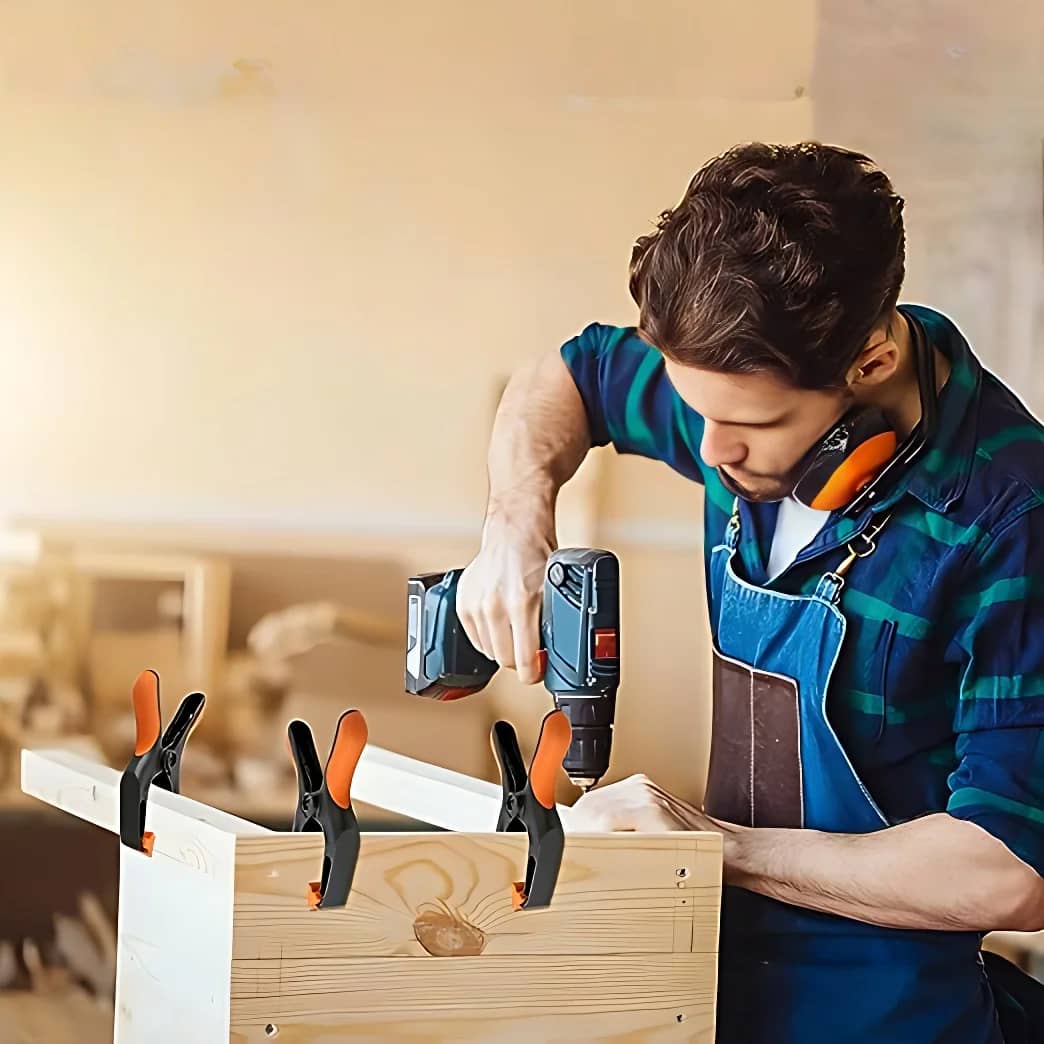 Use clamps, vices, tape, rubber bands, or heavy objects to firmly press glued items together as the E6000 cures.
Apply E6000 thinly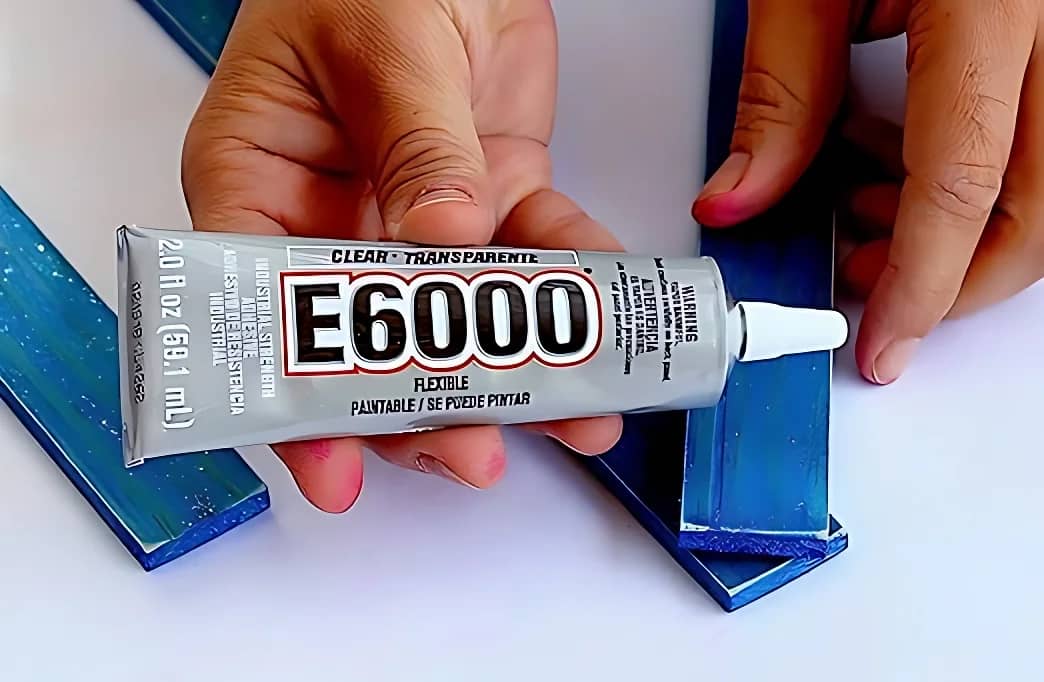 Apply E6000 thinly and evenly to both bonding surfaces. Too much glue can prevent proper adhesion.
Fully Cure
Allow glued parts to cure untouched for a full 24-48 hours to gain maximum bonding strength before handling.
Supply:
100-grit sandpaper
Isopropyl alcohol or degreasing agent
Space heater (portable)
Tools:
Dehumidifier
Clamps, vices, tape, rubber bands, weights
Materials: Clean cloths Eye protection, gloves Disposable brushes/stir sticks
By identifying and resolving the specific issues with incompatible materials, surface prep, environment, and application methods, you can get E6000 glue working effectively again. Test on scrap materials first whenever troubleshooting adhesive bonds. With the right techniques, E6000 can be an extremely versatile and strong multi-purpose adhesive for your projects.