E6000 vs. E6000 Plus – just the names are enough to confuse. I mean, come on Eclectic Products, couldn't you come up with more creative names? What's next, G7000 and G7000 Plus? H8000 and H8000 Pro? Sheesh.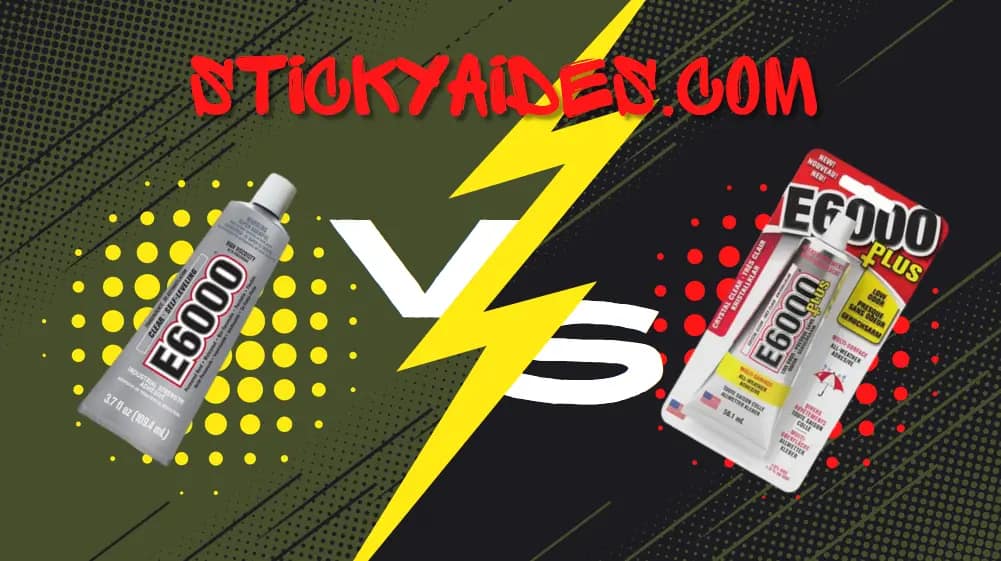 We're here to break down the difference between E6000 and E6000 Plus so you can decide which one will hold all your crafts and DIY projects together best. Will the OG E6000 claim glue fame, or will the new E6000 Plus snatch the glue crown? Read on for an epic adhesive showdown!
E6000 vs. E6000 Plus: What's The Difference?
The key difference between E6000 vs. E6000 Plus is:
E6000 Plus has a lower odor and is solvent-free, while E6000 contains solvents like perchloroethylene. I will choose E6000 Plus over the classic E6000. It's a great alternative and definitely much less wiffy. The low odor is a significant improvement.
E6000 Plus offers better UV resistance and remains flexible after curing; It is acid-free and has a faster full cure time compared to E6000; It can withstand slightly higher service temps and has excellent chemical resistance; It can be used on a broader range of substrates including foam
📝 My Hands-on Test of E6000

✅Pros
One thing I really appreciate about this glue is how easy it is to use, especially when working with small items. The small size allows me to glue things without creating a big mess. Plus, these smaller tubes last longer and stay cleaner compared to the larger ones. It's really convenient.
I've used many different glues before, but this one has yet to let me down. It works exceptionally well on hard plastic and wood, which is fantastic because I use it on almost everything. Whether it's repairing broken items or working on my DIY projects, this glue always delivers reliable results.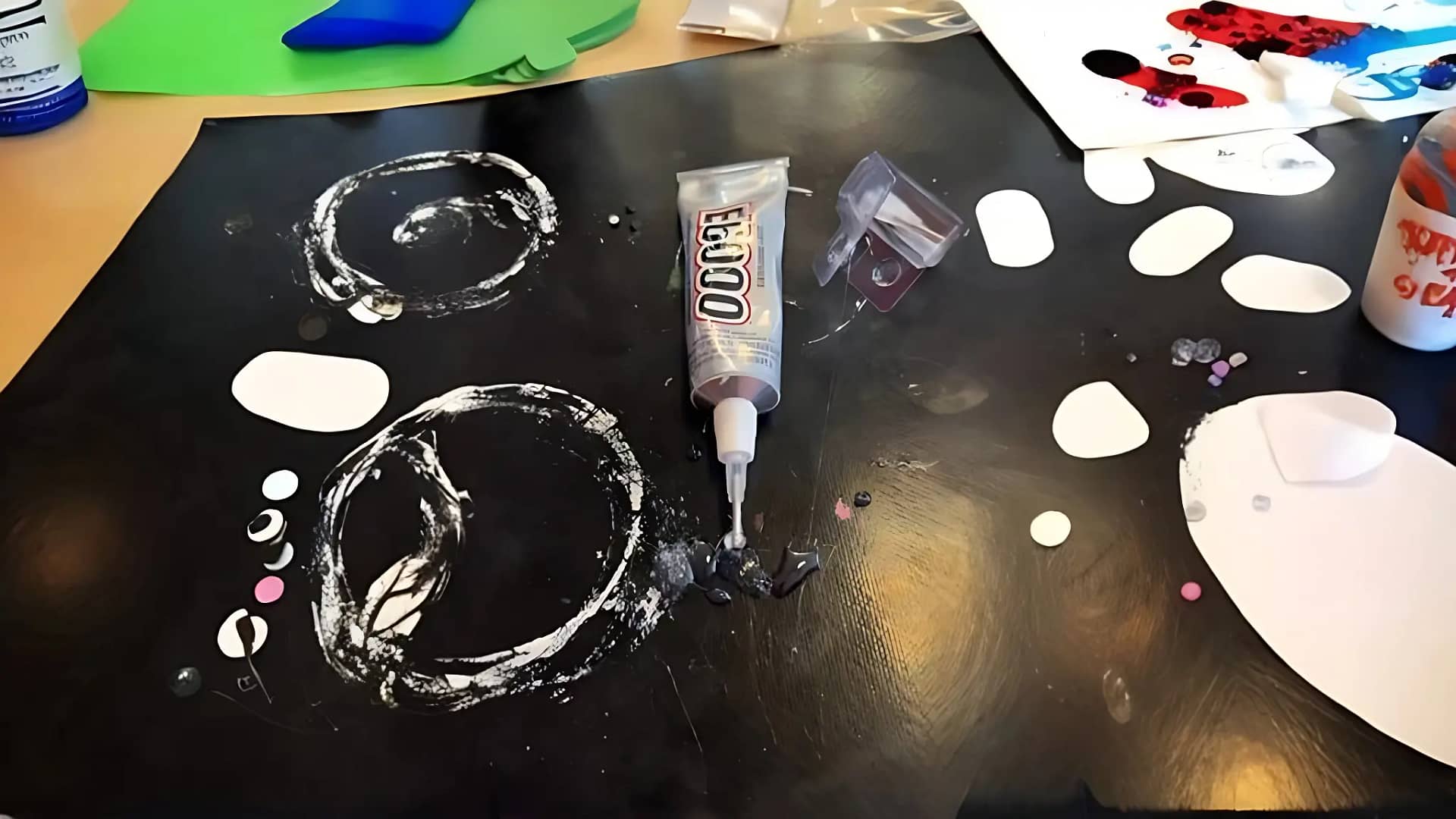 I have to mention that I've had some disappointing experiences with other glues, like shoe goo (see my review here: e6000 glue vs shoe goo), which didn't work on my shoes. However, the E6000 came to the rescue. It successfully fixed my sneakers and sandals, and I couldn't be happier with the results. It's become my go-to glue for all my shoe-related fixes.

❌Cons
One thing to note is the odor of E6000. It can be strong, so it's important to work in a well-ventilated area and avoid breathing it in excessively. However, considering its adhesive power, the slight inconvenience of the odor is a minor trade-off.
FAQ of E6000
Q: Can E6000 glue cork tiles to an aluminum patio ceiling in Florida and withstand the heat?
A: This glue has been used to glue fake fireplace logs in a gas fireplace heater, so it should be able to withstand the summer heat in Florida.
Q: How long does this glue last on the fabric?
A: This glue works well on fabric, but it's important to be careful with the amount used as too much can cause bleeding through and too little may not stick.
Q: Is E6000 completely waterproof for use in a snow globe?
A: Yes, this glue is completely waterproof and can be used in a snow globe.
Q: Can this glue be used to adhere glass to metal, such as a car window to a metal track?
A: It's not recommended to use this glue for car windows. It's best to use an adhesive specifically made for car windows.
Q: Can D6000 adhere metal to wood, such as metal knobs to a wooden coat rack?
A: It's not certain if this glue will work for this purpose, as it may depend on the amount of strain put on the object.
Q: How can this glue be cleaned up?
A: Use a disposable item such as a toothpick, q-tip, or straw for cleanup.
Q: Would E6000 work to glue foam to a plastic lid of a Pelican case?
A: Yes, this glue can be used to attach the foam to plastic, but it's recommended to scour the plastic surface with 220 grit first and make sure it's clean with acetone or 90% alcohol.
Q: What is the maximum temperature that this adhesive can withstand for a ceramic plate setter in a grill/smoker?
A: It's unlikely that this glue is designed to withstand such high temperatures.
Q: Is E6000 resistant to gasoline and does it harden?
A: It's uncertain if this glue is resistant to gasoline, but constant exposure to gasoline may erode the bond. The glue remains somewhat flexible when it dries. However, I've written an article about "plastic fuel tank repair epoxy" that should be resistant to gasoline, feel free to read it.
Q: What type of glue is E6000 and does it fill gaps?
A: E6000 is a rubber contact glue that can fill small gaps and create a strong bond.
Q: Does this glue dry out the nozzle and lid like super glue?
A: The lid may stick, but the glue doesn't fuse with the surface like super glue. The nozzle may need to be cleared and scraped out before each new project.
Q: How many tubes are in each pack of E6000?
A: There is one tube per pack of E6000.
Q: Is E6000 glue waterproof?
A: Yes, this glue is waterproof and can be used in submerged applications.
Q: Does E6000 glue have an expiration date?
A: Yes, there is an expiration date on the tube of E6000 glue.
📝 My Hands-on Test of E6000 Plus

✅Pros
It is an adhesive with no nauseating odor. From now on, I will choose this one over the classic E6000. It's a great alternative and definitely much less wiffy. The low odor is a significant improvement.
When it comes to its application, I've tried gluing broken clay pots, plastic, wooden chairs, and more. It works great and provides a strong bond. It even stuck shells to a wood substrate, and once dry, it was virtually invisible.
This glue is also excellent for sculptures and statues. I've used it for various wedding crafts, such as making pendant-type charms for bouquets with beveled glass. It worked perfectly for attaching lightweight metal odds and ends together as well. The glue is strong, secure, and easy to use.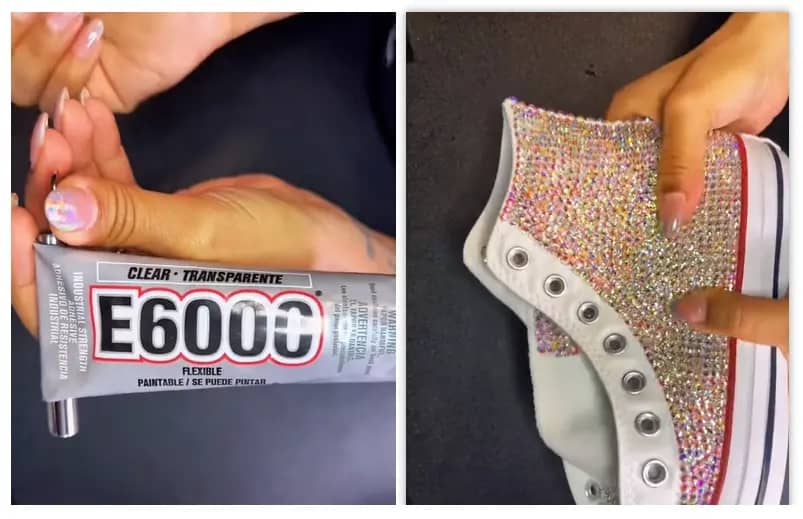 I have tried many glues for my jewelry making, but this one beats them all hands down. It's low-odor, and I've found it easy to use in a ventilated room without any issues. My skin remains intact, and it provides a strong bond for gluing cabochons to metal backs without the need to rough the surface. I even bought a tube for a friend who crafts, and we both love it.

❌Cons
While this glue is excellent for most applications, I must mention that it didn't come with a nozzle, which made it difficult to use. Imagine trying to apply a small, precise amount with a toothpaste tube, and you'll understand the challenge. It would be more convenient if it included a narrow nozzle for better control.
FAQ of E6000 Plus
Q: I have fabric draperies installed on a metal rod using glue, but the ends keep falling down. Can I use E6000 Plus for that?
A: I have successfully used E6000 Plus to attach a patch to a hat, so I know it adheres well to fabric. To fix the drapes, you can apply the glue and use a clamp to hold the ends in place while it dries. A clothespin can also be used for clamping. Keep in mind that the glue needs several hours to set and bond before you hang the drapes. It's advisable to perform this task outdoors due to the toxic nature of the glue. Make sure to read and follow the instructions provided on the tube.
Q: Is E6000 Plus suitable for stopping a leak in a car radiator?
A: While I haven't personally used it for that purpose, I believe this adhesive would not effectively stop a leak in a car radiator.
Q: Can I use E6000 Plus to fix a crack in an insulated double-walled cup?
A: Yes, it can be used for that, but please note that the adhesive contains some toxic substances. Therefore, it's not recommended to use it on anything that will come into contact with food or beverages. Additionally, avoid direct contact with the skin for the same reason.
Q: When E6000 Plus dries, is it transparent? I'm planning to glue two pieces of acrylic together and want to know if the glue will be visible.
A: If you're using it on a window pane or similar application, the adhesive will dry clear. However, there might still be some visibility due to the crack. If you're gluing two pieces of acrylic together to create a box-like structure, the adhesive will be clear and won't be visible. In my personal experience with gluing glass plates and dishes into decorative items, the glue seams are usually hidden. If there's any excess adhesive that leaks out during the drying process, it can be easily removed once it's completely dry, usually after a couple of days. I've had great success using this adhesive, and my family affectionately refers to it as "grandmom's magic glue."
Q: Can I use E6000 Plus to reattach the wedge on my shoe?
A: Yes, this adhesive has been effective in holding the bumper of my car in place, so I believe it would work well for reattaching the wedge on your shoe.
Q: Will E6000 Plus work for gluing painted cardboard to a painted pumpkin? The paint used is acrylic.
A: Based on my experience, I think E6000 Plus would work fine for your project. I have used it successfully to glue glass plates and bowls together to create flowers that stand up in the garden. To ensure a strong bond, make sure the adhesive is completely dry before moving or handling the glued pieces. I recommend using painter's tape to hold the cardboard and pumpkin together while the adhesive dries, as the pieces might "float" in the glue initially. I've had my glass flowers standing in the garden throughout the year without any issues.
Q: Can I use E6000 Plus to attach a rearview mirror to a windshield?
A: If you follow the instructions provided, this adhesive is known to create strong bonds between different materials. Therefore, it should be suitable for attaching a rearview mirror to a windshield.
Q: Will this adhesive bond fabric to glass?
My Latest Updates
👋 Hi! This is Ronald. I just published 2 new articles you may enjoy reading. Feel free to keep reading this one or 👇 check out the new articles anytime.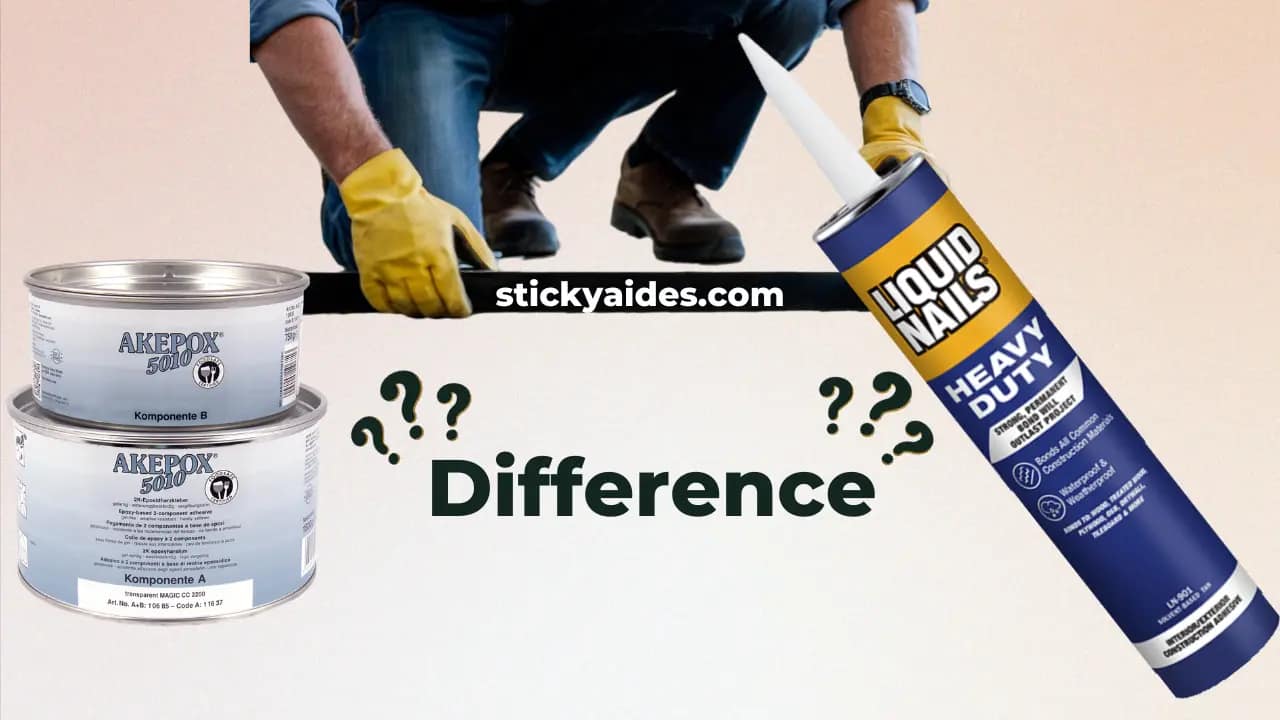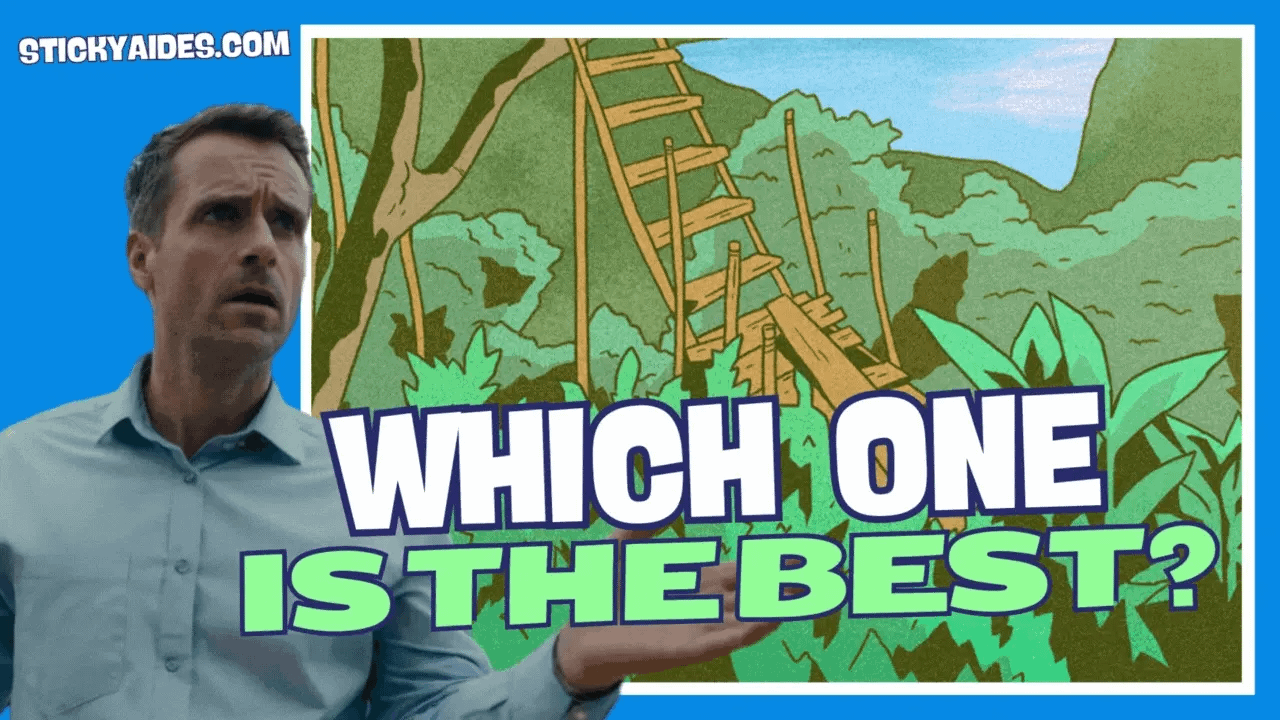 A: E6000 Plus would work well for bonding fabric to glass. It is known as a very reliable product.
Q: Can I use E6000 Plus to attach clear vinyl to the soft top of a convertible? I have a damaged rear window, and I'm looking for a cost-effective solution.
A: Yes, E6000 Plus should work well for attaching clear vinyl to the soft top of your convertible. It's recommended to clamp the pieces together and allow sufficient drying time, preferably overnight. If possible, keep the project in a warm and dry location. Apply the adhesive generously for a strong bond. However, please note that the adhesive does have a strong odor.
Q: I need to fasten two pieces of wood together. Would E6000 Plus be suitable for that?
A: Yes, I have successfully used this adhesive for wood projects in the past (See my experiment here: best glue to stick mirror to wood). It works well for arts and crafts and provides reliable bonding for wood.