E6000 Vs. Epoxy: Two of the most popular and powerful glues on the market. Both will bond nearly anything to anything, but they each have their strengths and weaknesses.
You'll learn what projects or materials each adhesive works best for.
E6000 Vs. Epoxy: What's the Difference?
The key difference between E6000 Vs. Epoxy is:
Epoxy is generally stronger while E6000 is more flexible.
E6000 is good for bonding plastic, rubber, metal, ceramic, leather, canvas, etc. Epoxy works well for wood, metal, glass, stone, and some plastics.
Cure time – E6000 takes 24-72 hours to fully cure while epoxies can cure in 5 minutes to 24 hours depending on the type.
Ease of use. E6000 is easier to work with while epoxy requires precisely mixing two parts.
Versatility. Epoxies can be used for coating and casting while E6000 is mainly just an adhesive.
Price and availability. E6000 is readily available at craft stores while epoxies are more industrial.
Toxicity. E6000 has a strong odor during curing while epoxies vary in toxicity.
In summary, E6000 is a flexible craft adhesive suitable for indoor applications on various materials, while Loctite Epoxy Quick Set is a rigid structural adhesive better suited for metal bonding and gap filling applications, with faster cure time but lower flexibility.
📝 My Hands-on Test of Loctite Epoxy Quick Set

✅Pros
In my experience, I needed to attach a metal plaque to a granite bench outdoors, and Loctite Epoxy Quick Set proved to be the perfect solution. Following the instructions, I squeezed out and mixed the two-part epoxy on a paper plate using a popsicle stick. After applying it to the plaque, I secured it in place with painter's tape while it dried. The adhesive held up remarkably well, enduring temperature changes and remaining as strong as when it was first applied, even after several months. This adhesive is truly reliable and lives up to its claims.
In another project, I had a severely dried and split walking stick that needed a strong repair. After soaking it in water and allowing it to dry, I used Loctite Epoxy Quick Set to restore it. The dual plunger design of the epoxy ensured equal amounts of resin and hardener, making the mixing process straightforward.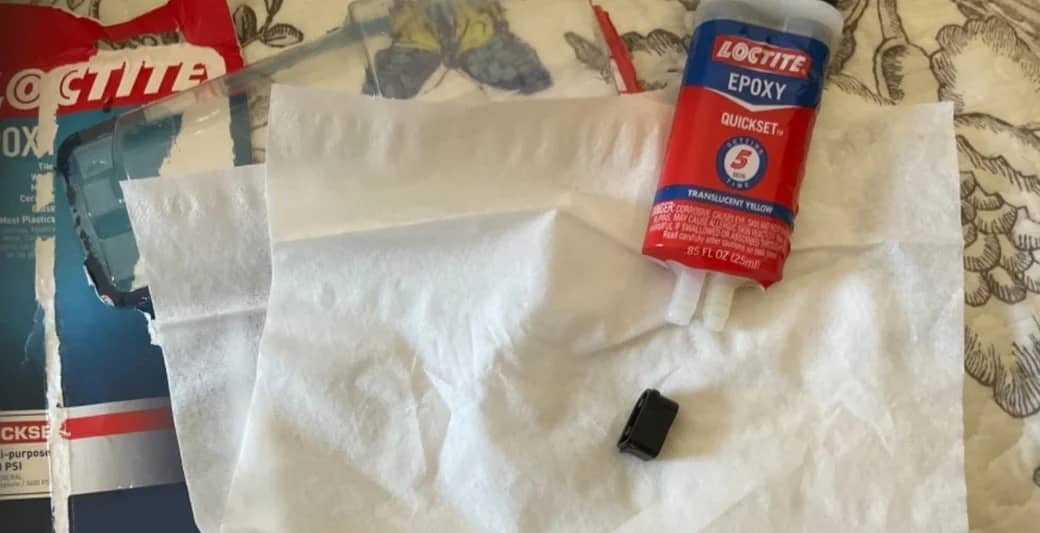 In terms of versatility, this epoxy adhesive is not limited to repairing walking sticks or attaching plaques. I have used it for various other projects, such as gluing plastic parts together. The adhesive provides an incredibly strong bond that can withstand considerable stress. I've found it to be a superior alternative to traditional glue or crazy glue. The 5-10 minute setup time is also highly convenient, allowing ample time to work with the epoxy. For mixing, I found that a piece of packing tape stuck to my workbench serves as a practical mixing surface, and a wooden stick does the job perfectly. Once I'm done, I simply peel off the tape and discard it along with the stick. This epoxy has become my go-to adhesive for almost all my projects.
❌Cons
While I am satisfied with the performance of the epoxy itself, I do have a complaint about the design of the cap. It's positioned between the plunger, and removing it can be a bit tricky. The tips of the epoxy syringes also have rough surfaces after cutting, which makes it difficult to fit the cap back on smoothly. As a result, I ended up getting epoxy on my fingers while attempting to snap the cap on. I believe this is a design flaw, and it would be more convenient if the cap was already attached to the syringes, eliminating the need to cut the tips. This issue aside, the epoxy itself is excellent.

FAQ of Loctite Epoxy Quick Set
Q: Can Loctite Epoxy be used for knife making?
A: If you're referring to the handle, it could be an option. However, there are superior materials available.
Q: Have you experimented with incorporating glitter or mica into it? If so, how did it turn out?
A: No, I have only used it for fishing-related projects, such as fixing and re-wrapping eyelets and creating hard coatings for homemade fishing lures. While it worked well in some cases with flecks, I never mixed flecks into the product itself.
Q: Is it possible to add color to Loctite Epoxy? Can it fill in holes in a hardwood floor? Can it be sanded?
A: I apologize for not having tried mixing color with it, but I don't see any reason why it wouldn't work. As for filling holes in a hardwood floor, it should be capable of doing so. However, I'm uncertain about its sanding properties.
Q: Can Loctite Epoxy be utilized to fill in pin holes on cured epoxy molds?
A: I believe it should work for that purpose. Remember to use a very small amount since it has a short working time.
Q: Can I repair a coffee mug with Loctite Epoxy?
A: It might be possible, but I highly recommend using Gorilla Super Glue in a bottle with a brush. My wife has successfully mended mugs using that particular glue, and it works exceptionally well.
Q: Will Loctite Epoxy bond resin angel wings?
A: Epoxy and resin should work together effectively. There is no catalytic reaction between the two. It's advisable to try it first on a scrap piece, if available.
Q: Can I use Loctite Epoxy to attach a plastic trim to a metal part of a door?
A: Yes, I have employed this epoxy to adhere plastic to metal. The process involved lightly sanding the back of the smooth plastic to create a rougher surface for improved adhesion. After cleaning both the plastic and metal, I mixed the two-part epoxy, applied a small amount to each piece, waited for about 30 seconds for the epoxy to become tacky, and then joined them together. It worked perfectly. I hope you have a similar experience!
Q: Does Loctite Epoxy cure anaerobically? I need to bond plastic to roughened metal within a closed metal tube.
A: Yes, it does cure anaerobically.
Q: The sole of my soccer shoes has started to separate. Can this epoxy glue it back together?
A: Unfortunately, no. You will need E6000 adhesive for that.
Q: When constructing a shadow box, can Loctite Epoxy be used on felt?
A: It's likely to bleed through the felt. I suggest trying a "ca" type glue, which can be found in my article ca glue and activator for wood.
Q: Does Loctite Epoxy work on various types of rubber? I'm attempting to repair an old pair of jungle boots by reattaching the heel.
A: I believe it should hold. I've used Loctite Epoxy to patch a hole in a drain pipe under my sink, and it held up well until I replaced the pipe. In that case, I filled the hole with the glue and covered it with duct tape for added security. The plumber who replaced the pipe even mentioned that the patch would have lasted indefinitely. Thus, I recommend applying it to the heel and clamping it until it dries.
Q: I have a plastic bumper, and I accidentally backed into a trailer. Can it secure a new chrome strip to my plastic bumper?
A: Personally, I haven't had any success with glues or epoxies made by Loctite. They haven't worked well for me. I suggest trying a different brand like Devcon.
Q: Could I use Loctite Epoxy to fix and strengthen broken bumper tabs?
A: It should work fine on hard plastics.
Q: I need to bond hard plastic to glass. Gorilla glue didn't work. Any thoughts on using Loctite?
A: I've had good results using Loctite forbonding hard plastic to glass. Make sure to clean both surfaces thoroughly before applying the epoxy and follow the instructions provided by Loctite for the best results. It's always a good idea to test a small area first to ensure compatibility and adhesion.
📝 My Hands-on Test of E6000

✅Pros
The fierce smell of the glue does require using it in a well-ventilated area, and it's not for quick applications. However, it is some of the best stuff out there for small projects that need to stay stuck. I love that these come in small tubes because you only need a tiny bit, and the large tubes tend to dry out before you can use them all. These small tubes are perfect for my smaller projects and prevent any waste, as the glue doesn't dry up.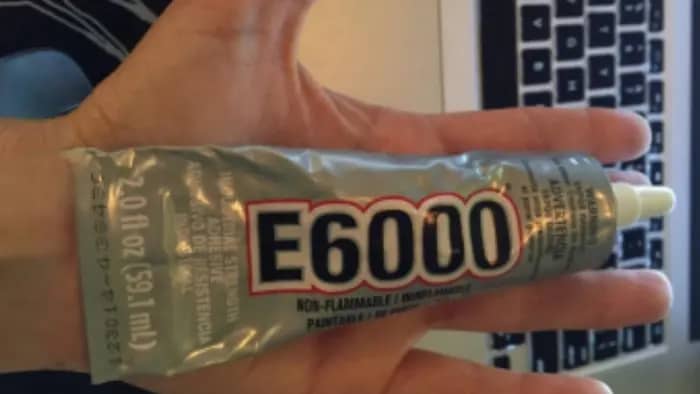 The secret is to let it sit for 24 hours before any use. I highly recommend this glue for various crafting projects, such as craft tumblers, and prefer the one that dries clear.
Still two layers eva, 4 nylon straps with two bucks and adjustments, one just goes over top, other crosses and goes around ankle. Shot of damage for showing it is not perfect, but I also probably could have been more vigilant and keeping it tight. No sewing, e6000 glue.

PlasmaGryphon
Overall, E6000 glue has proven to be much better than any other adhesive I've tried and I will definitely continue using it for my future projects.

FAQ of E6000
Q: Can E6000 glue cork tiles to an aluminum patio ceiling in Florida and withstand the heat?
A: This glue has been used to glue fake fireplace logs in a gas fireplace heater, so it should be able to withstand the summer heat in Florida.
Q: How long does this glue last on the fabric?
A: This glue works well on fabric, but it's important to be careful with the amount used as too much can cause bleeding through and too little may not stick.
Q: Is E6000 completely waterproof for use in a snow globe?
A: Yes, this glue is completely waterproof and can be used in a snow globe.
Q: Can this glue be used to adhere glass to metal, such as a car window to a metal track?
A: It's not recommended to use this glue for car windows. It's best to use an adhesive specifically made for car windows.
Q: Can D6000 adhere metal to wood, such as metal knobs to a wooden coat rack?
A: It's not certain if this glue will work for this purpose, as it may depend on the amount of strain put on the object.
Q: How can this glue be cleaned up?
A: Use a disposable item such as a toothpick, q-tip, or straw for cleanup.
Q: Would E6000 work to glue foam to a plastic lid of a Pelican case?
My Latest Updates
👋 Hi! This is Ronald. I just published 2 new articles you may enjoy reading. Feel free to keep reading this one or 👇 check out the new articles anytime.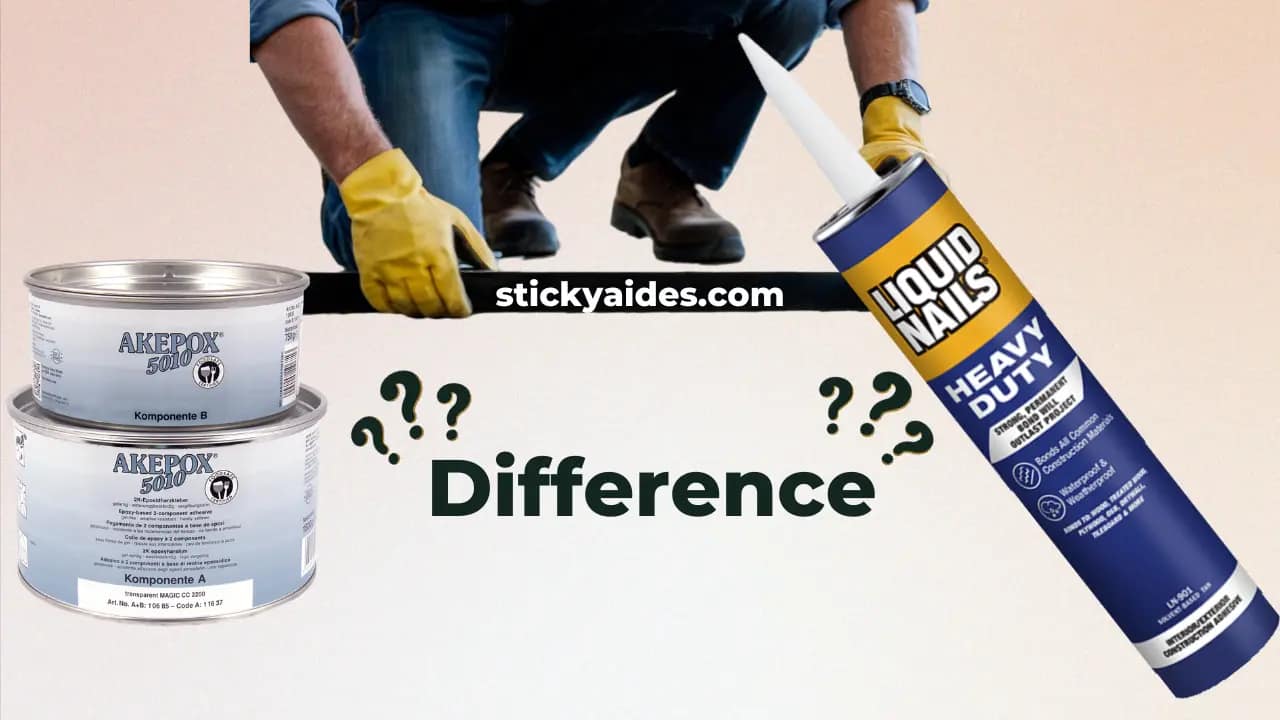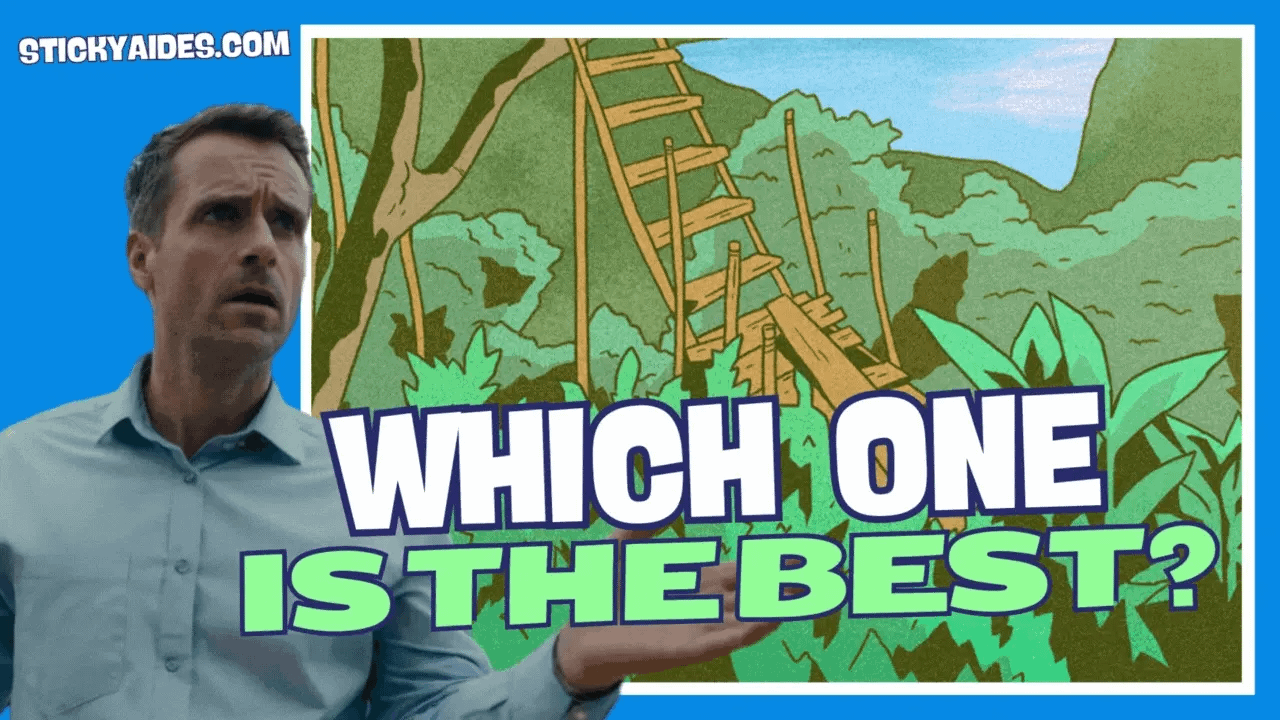 A: Yes, this glue can be used to attach the foam to plastic, but it's recommended to scour the plastic surface with 220 grit first and make sure it's clean with acetone or 90% alcohol.
Q: What is the maximum temperature that this adhesive can withstand for a ceramic plate setter in a grill/smoker?
A: It's unlikely that this glue is designed to withstand such high temperatures.
Q: Is E6000 resistant to gasoline and does it harden?
A: It's uncertain if this glue is resistant to gasoline, but constant exposure to gasoline may erode the bond. The glue remains somewhat flexible when it dries. However, I've listed the best fuel tank repair kit that should be resistant to gasoline, feel free to read it.
Q: What type of glue is E6000 and does it fill gaps?
A: E6000 is a rubber contact glue that can fill small gaps and create a strong bond.
Q: Does this glue dry out the nozzle and lid like super glue?
A: The lid may stick, but the glue doesn't fuse with the surface like super glue. The nozzle may need to be cleared and scraped out before each new project.
Q: Can E6000 glue stone vases to a marble cemetery monument?
A: It's unclear if this glue would work for this purpose.
Q: How many tubes are in each pack of E6000?
A: There is one tube per pack of E6000.
Q: Is E6000 glue waterproof?
A: Yes, this glue is waterproof and can be used in submerged applications.
Q: Does E6000 glue have an expiration date?
A: Yes, there is an expiration date on the tube of E6000 glue.