E6000 Vs. Gorilla Clear Grip: Today we'll squeeze out the truth on those top contenders in the craft adhesive smackdown. While one promises an "All-Purpose" experience and the other flaunts its "Crystal Clear" shine.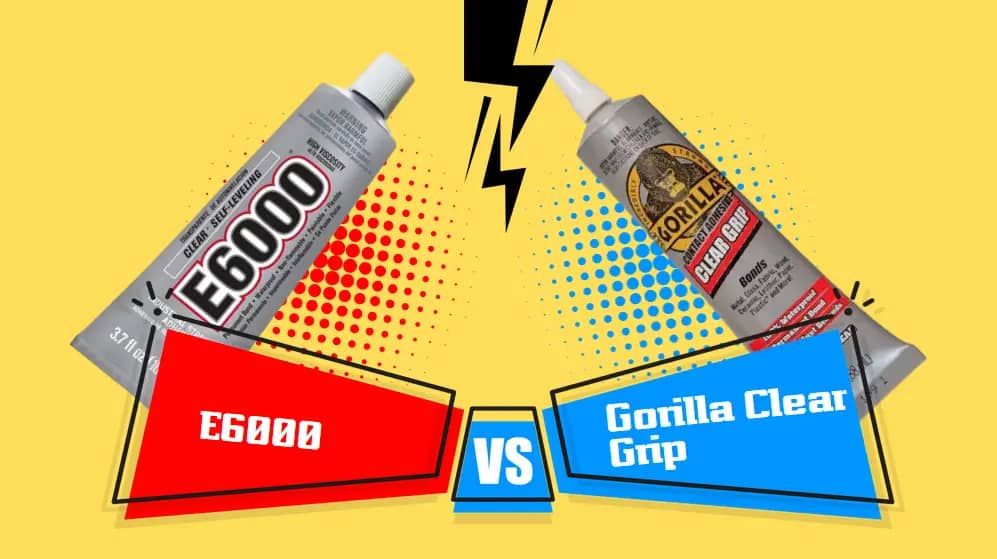 So grab your glue gun and safety goggles as we conduct experiments to test adhesion, clarity, flexibility, and more. Will E6000's "extreme strength" lead to gorilla-sized victory? Or will Clear Grip take the transparent trophy with its crystal sheen? Let's get sticky with it and find out!
E6000 Vs. Gorilla Clear Grip: What's The Difference?
The key difference between E6000 Vs. Gorilla Clear Grip is that:
E6000 is non-flammable while Gorilla Clear Grip is highly flammable
Gorilla Clear Grip is Not recommended for polystyrene, polypropylene or polyethylene products.
My Hands-on Test on Gorilla Clear Grip

✅Pros
let's get into the nitty-gritty. When it comes to the primary function of bonding, this glue truly delivers. I had a stained glass piece that needed to be adhered to a metal frame, and the Gorilla Clear Grip Contact Adhesive worked like a charm. The clear aspect of the glue was essential to maintain the aesthetic of the glass, and it held up beautifully even after I hung it up the next day.
The initial grip of this adhesive can be a little low, so if you need an immediate hold, it's best to supplement it with super glue. However, once you follow the instructions and allow it to set for 1-2 minutes before joining the surfaces, the bond becomes incredibly strong. I was relieved to see how well it held up, especially considering the previous glue I used for similar projects didn't quite make the cut.
In terms of durability, this adhesive truly impresses. I repaired a tension holder for a canopy, and even after camping and using the tarp multiple times, the bond remained strong. I'm eager to see how it holds up through storage and next season.
In terms of ease of use, the Gorilla Clear Grip Contact Adhesive is similar to rubber cement or contact cement (See also: contact adhesive vs contact cement). You spread the glue on both surfaces, let it dry for a minute or two, and then press them together. It's recommended to use clamps or pins to hold them in place and allow for drying time, which can take a few hours or, ideally, overnight. The resulting bond is incredibly strong and surpasses the strength of the materials themselves. Any excess glue can be easily removed with an Exacto knife.

❌Cons
I did encounter one issue with the glue's claim of being waterproof. I applied it to glass, and although it initially adhered well, the bonds became weaker after soaking the glass in water for a week. So, it's safe to say that the "waterproof" aspect fell short of expectations. While this doesn't diminish my overall satisfaction with the adhesive, I'll be more cautious about relying on its waterproof properties in the future.
FAQ of Gorilla Clear Grip
Q: Is it effective for bonding Mylar to Paper?
A: Gorilla Clear Grip is suitable for most plastics and paper surfaces.
Q: Can I mend my shoes with this adhesive? I have a pair where the leather upper separated from the rubber sole along the side.
A: I suggest considering E6000 for repairing shoe soles as it has proven to be highly effective. We have used it on athletic shoes with great results.
Q: Does it have a strong smell?
A: Yes, it does have a scent, but it's not overpowering. You shouldn't have any major concerns regarding the smell.
Q: Will this adhesive work as contact cement for leather?
A: Gorilla Clear Grip is suitable for bonding leather surfaces. You can also check contact cement uses.
Q: Can I use it on rubber?
A: I have doubts about its effectiveness on rubber due to the high oil content present. For rubber-related projects, I would recommend using rubber cement instead.
Q: When applied to fabric (nylon), will the adhesive dry in a way that maintains flexibility, or will it become stiff?
A: Gorilla Clear Grip forms a strong and flexible bond when used on fabric, including nylon.
Q: Is it suitable for bonding coral frags to rock underwater?
A: Gorilla Clear Grip can be submerged after a full 24-hour cure, although it hasn't been specifically tested for gluing coral frags to rock underwater.
Q: Will the adhesive dry flat without bumps?
A: Gorilla Clear Grip is a gel-like substance. If it is applied evenly and pressed down properly, it will create a flat bond on your surface.
Q: Is water activation required for this adhesive like other Gorilla glues?
A: Gorilla Clear Grip is a contact adhesive and does not require moisture activation.
Q: The directions advise using it in a well-ventilated area. Is it safe to use indoors with just one window slightly open?
A: In my experience, I have used this adhesive in a well-ventilated area, and the odor dissipated relatively quickly. However, it's always a good idea to have proper ventilation when using any adhesive. If you're working indoors, it would be best to have more than just a slightly open window to ensure proper airflow. Opening multiple windows or using a fan to increase air circulation can help reduce any potential fumes.
📝 My Hands-on Test of E6000

✅Pros
The fierce smell of the glue does require using it in a well-ventilated area, and it's not for quick applications. However, it is some of the best stuff out there for small projects that need to stay stuck. I love that these come in small tubes because you only need a tiny bit, and the large tubes tend to dry out before you can use them all. These small tubes are perfect for my smaller projects and prevent any waste, as the glue doesn't dry up.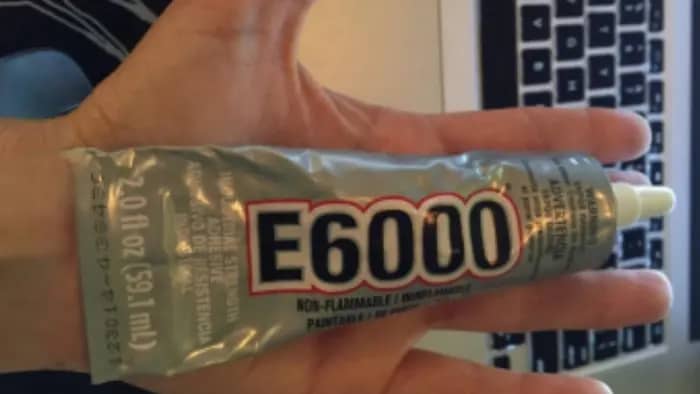 The secret is to let it sit for 24 hours before any use. I highly recommend this glue for various crafting projects, such as craft tumblers, and prefer the one that dries clear.
Still two layers eva, 4 nylon straps with two bucks and adjustments, one just goes over top, other crosses and goes around ankle. Shot of damage for showing it is not perfect, but I also probably could have been more vigilant and keeping it tight. No sewing, e6000 glue.

PlasmaGryphon
Read More: 527 glue vs e6000
Overall, E6000 glue has proven to be much better than any other adhesive I've tried and I will definitely continue using it for my future projects.

FAQ of E6000
Q: Can I use acrylic instead of glass for this application?
A: Certainly, it should be suitable.
My Latest Updates
👋 Hi! This is Ronald. I just published 2 new articles you may enjoy reading. Feel free to keep reading this one or 👇 check out the new articles anytime.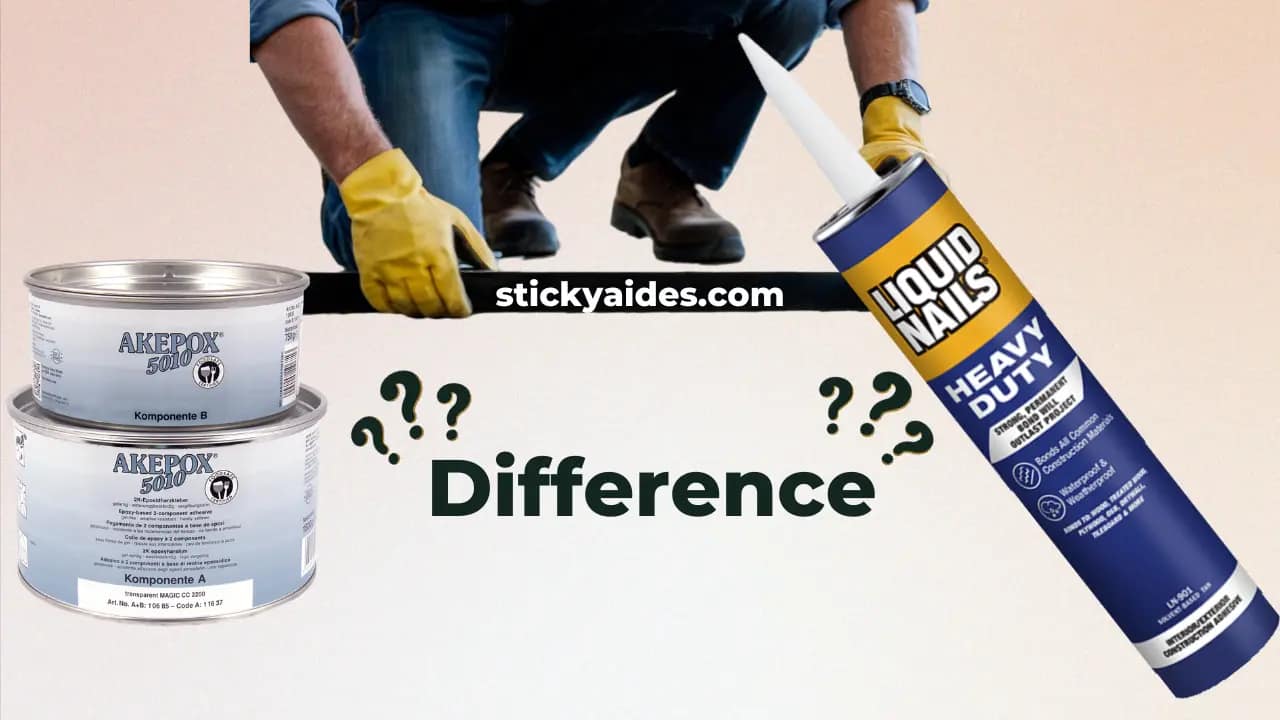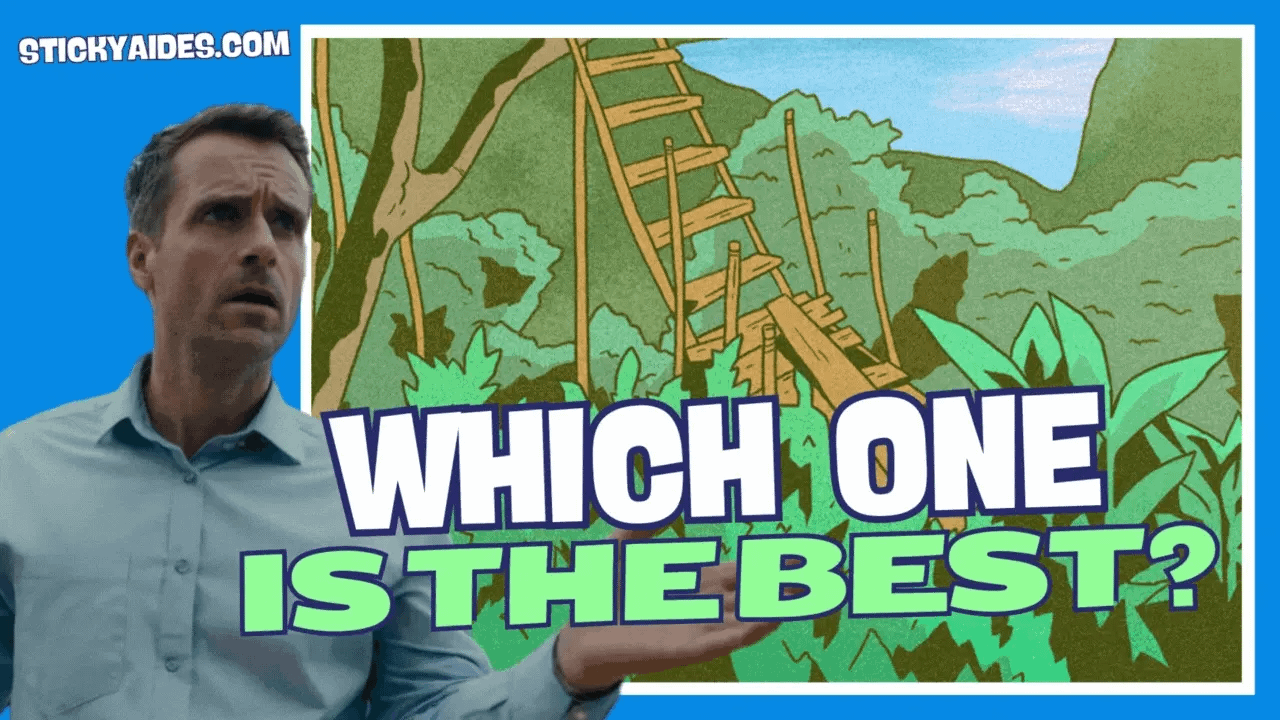 Q: Will E6000 be strong enough to secure a large mirror to a wooden furniture piece?
A: To ensure a strong bond, I recommend using a generous amount of glue and employing a support mechanism to hold it in place until it fully dries.
Q: I'm wondering why the cleanup instructions are not provided in case of accidental spills?
A: I'm uncertain about the reason behind the omission. However, if the glue drips onto a hard surface, allow it to harden and then simply peel it off. For soft surfaces, I am unsure of the best course of action. While it's not excessively runny, applying pressure to the tube may cause it to slowly leak unless the pressure is equalized. To prevent any mishaps, place a tissue under the tube or promptly replace the cap when setting it down. I hope these suggestions help.
Q: Can I use E6000 to repair shoes?
A: I have successfully re-glued the soles of several shoes using E6000. For added stability, I recommend using packing tape to hold the sole in place while the glue dries.
Q: Will E6000 cause any damage to the rubber or thick foam of a subwoofer if I use it to glue the surround to the frame?
A: Based on my experience, I have not encountered any chemical reactions or damage when using E6000 on various materials.
Q: Is it possible to apply a thin layer of E6000 to delicate feathers?
A: I do use E6000 on feathers, but I only apply it to the spine. Due to its thickness, spreading it evenly can be challenging. However, it is the only glue I trust for this purpose.
Q: Can I use E6000 to attach a flat pebble (~4″ in size) to a small metal surface (approximately 1/2 or 1/4 inch in diameter)? Or would I need more overlap?
A: I believe it should work. I describe E-6000 as a hybrid between super glue and rubber cement. It offers a strong hold like super glue but has a consistency similar to cement.
Q: Where can I purchase E6000 in the 29662 zip code area?
A: You can conveniently buy it on Amazon.
Q: Is E6000 suitable for attaching a patch to a polyester windbreaker jacket?
A: For that purpose, I would recommend Fabri Fuse. Apply a thin layer of it after attaching the patch to the jacket and let it dry for at least 8 hours. After 24 hours, the jacket can be washed.
Q: I would like to use E6000 to write names on Christmas stockings and then apply glitter to the glue. I want the bond to be permanent. Will E6000 suffice?
A: I wouldn't recommend using E6000 for gluing glitter. Instead, try searching for "tacky glue." It is a white glue with less water content, which prevents excessive absorption into the fabric. Tacky glue is also safer and less toxic, suitable even for children to use without special ventilation, such as at a kitchen table.
Q: I want to glue rhinestones onto a flat iron that generates heat up to 400 degrees. Will E6000 hold the stones securely?
A: Unfortunately, I do not believe this product will withstand such high temperatures.
Q: Can E6000 bond to itself?
A: Yes, it can bond to itself.
Q: How can I eliminate the unpleasant smell from clothing? I've washed my T-shirts, but the odor remains nauseating. What can I use to neutralize the smell?
A: Personally, I have never faced this issue as I use E6000 for all my projects. However, you could try using vinegar and baking soda. Soak the clothing in a mixture of these ingredients and then proceed with a regular wash. Hopefully, this should help eliminate the smell. I also recommend this article: b 7000 vs e6000
Q: Can I use E6000 for a vacuum hose connected to a truck mount?
A: I don't believe it would be suitable. You might require a vice clamp for that purpose.
Q: I need a permanent glue to adhere fabric to plastic. Will E6000 work?
A: I'm not entirely certain, but I think a two-part epoxy glue (See will gorilla glue work on plastic )would be more suitable for your needs.
Q: I plan to glue coins onto a mirrored medicine cabinet. Will E6000 effectively bond metal to glass in an upright position?
A: Once the glue is dry, it should hold the coins in place. However, if the cabinet is in an upright position before the glue fully cures, the coins may slide down.
Q: Does E6000 bond magnets to brass, silver, or copper?
A: I successfully bonded aluminum to rubber using E6000. It forms a strong bond that cannot be easily separated without tearing the rubber.
Q:What is the drying time for E6000?
A: The drying time for E6000 adhesive can vary depending on the conditions and materials being bonded. Generally, it becomes dry to the touch in about 30 minutes to 1 hour. However, it can take 24 to 72 hours for the adhesive to fully cure and reach its maximum strength. Factors such as temperature, humidity, and the thickness of the adhesive layer can affect the drying and curing time. It's recommended to follow the manufacturer's instructions for the specific application you have in mind.