Elastopatch Vs. Alex Flex: which of these super stretchy sealants reign supreme? Flex tape, flex seal, mighty putty – seems like every DIY warriors' utility belt these days comes equipped with some sort of miracle sealing solution promising to tackle leaks and cracks in a single swipe.
Ready to pick the patching product that's right for your next fix-it mission? Stick around as we pit Elastopatch against Alex Flex in the battle of the stretchy sealants. Let's get sticky!
Elastopatch Vs. Alex Flex: What's The Difference?
I've compiled a comparison table of Elastopatch Vs. Alex Flex for you:
My Hands-on Test of Elastopatch

Cons:
However, I did encounter a minor issue when using the patching material. It was a little thin, resulting in some of it coming out of the tube and making a mess. Cleaning up those messes ended up being as time-consuming as the repair itself. While my small crack repair turned out good, I believe larger repairs might be more challenging and require multiple applications. Only time will tell if it holds up for the long term.
Pros
Another application where I found Elastopatch to be useful was when I was painting my house and needed to caulk the ceiling where it meets the stucco wall in the lanai area. It did a great job sealing the open area, and its texture blended well with the light knockdown on the ceiling. The application was easy, and I was pleased with the results. The cleanup process wasn't too bad if done promptly.
One aspect I appreciate about Elastopatch is its texture finish and workability. It makes it easy to blend in with the surrounding area when patching cracks or joints. I had a fine crack in stucco that needed filling in, and this product worked great. It dried with a grayish tone but took white stucco paint without any issues. It has been several months, and the patch is still holding strong, with no reappearance of the crack.
Not only is Elastopatch suitable for stucco repairs, but it also works well with lathe and plaster. I found it easy to use, and it helped me fill holes in the wall effectively.
For fixing hairline cracks in stucco, Elastopatch is perfect. Applying a thin bead and working it into the existing stucco with a damp chip brush, then smoothing it out, yielded great results. When painted, there was no gloss or sheen, ensuring a seamless finish.
I also had positive experiences using Elastopatch to repair cinder blocks. It fulfilled its promise, making great repairs and providing outstanding adhesion to the cinder blocks. I trust it will last for many years, protecting the surface from weather damage.

FAQ of Elastopatch
Q: What is the recommended method for cleaning and smoothing the area after applying the caulk into stucco cracks? How long should I wait before painting over it?
A: It's important to smooth and blend the caulk with the surrounding area immediately after application. As for painting, the bottle suggests waiting 24 hours, but typically a few hours is sufficient. Just ensure that the caulk material is completely dry before painting.
Q: Does the caulk become as hard as the wall when it dries? I'm planning to use it for patching up a wall.
A: Yes, it does become as hard as the wall when it fully dries. However, it may take some time for it to reach its maximum hardness.
Q: Can I sand the caulk? I'm finding it difficult to make it flush, and it seems to retract.
A: In similar situations, I covered the dried caulk with patching plaster. After allowing the plaster to dry for a day, I was able to sand it down and paint over it. The end result was seamless, and you couldn't tell there was any repair work done.
Q: Will Elastopatch work on the cracks in my landscape flowerbed stone wall? It's a small job, so I don't need a large amount of product.
A: Yes, it works exceptionally well for that type of repair. I've used it over the years to fix stone cracks and perform repairs in flowerbeds. After applying the caulk, you can paint over it. Keep in mind that while it remains flexible to a certain extent, additional settling may eventually require redoing the repair. I hope this information helps!
Q: Is the price of $10.64 for only one tube of the product?
A: Yes, that is correct. The price listed is for a single tube.
Q: Does Elastopatch dry up like plaster or silicone?
A: It dries up similar to plaster.
Q: Can I use this to repair cracks in my pool's waterfalls?
A: Yes, it can be used for repairing cracks in your pool's waterfalls as long as the cracks are not underwater. I have personally used it on the top of the wall of my waterfall with success. I hope this information is helpful.
Q: I'm finding it difficult to squeeze the product out. Any tips on how to use it?
A: It's just caulk, so you can use a caulk gun to make the application easier.
Q: How white is the caulk? Is it as white as the color of the tube?
A: I believe it has a light beige color, not as white as the tube.
Q: Will Elastopatch crack or shrink over time when used for exterior stucco crack repair?
A: I have only had Elastopatch applied to my stucco cracks for about 7-8 months, and so far, I haven't experienced any issues with cracking or shrinking.
Q: Does Elastopatch have a strong odor? I'm considering using it indoors, but it's too cold to open windows for ventilation.
A: Since I mainly used it outdoors, I'm not certain about the strength of the odor when used indoors.
📝 My Hands-on Test of Alex Flex

Despite the natural shrinking and expansion of wood trim during different seasons, this caulk stays true and maintains its excellent appearance. I can confidently say that it is the only caulk I will ever use from now on. Trust me, unless you enjoy constantly redoing your trim by painstakingly removing old caulk with a razor blade and replacing it every few years, do yourself a favor and buy this caulk. It will save you a lot of hassle and frustration.
Unlike other fillers I've tried, which showed signs of cracking within four weeks, Alex Flex has remained intact. It was incredibly easy to install and required minimal sanding. It truly works as stated by the manufacturer.
One particular issue I had was a crack in the ceiling where the drywall wasn't taped and mudded correctly. However, thanks to Alex Flex, I was able to close the gap and repaint it without any hassle. This product truly delivers on its promises.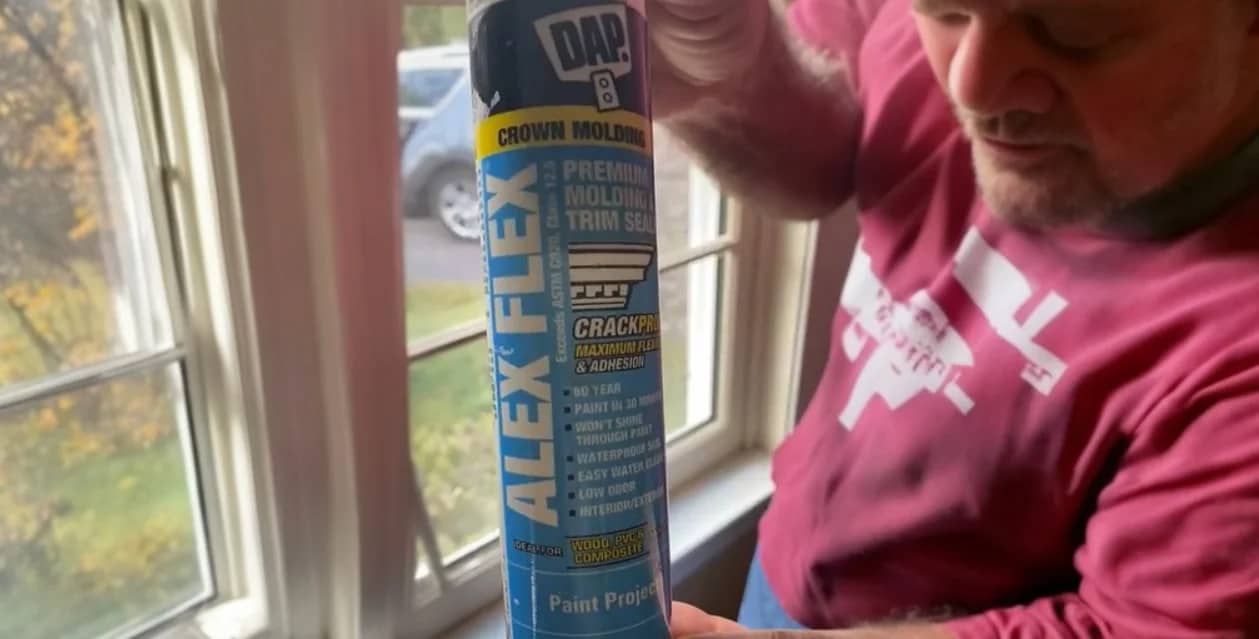 While this caulk is not the best glue to use in shower sealing, it is still relatively easy to work with. However, I would advise caution during the application process, as it tends to get everywhere if you're not careful. Taking the necessary precautions will help you avoid any unnecessary mess.
In conclusion, it spreads easily, allowing me to work with it effortlessly. Second, it holds its form between uses, so I don't have to mix it each time I need it. Third, it dries reasonably quickly, saving me valuable time during my projects.

💬 FAQ of Alex Flex
Q: Is Alex Flex suitable for exterior stucco applications?
A: Unfortunately, it is not recommended for use on exterior stucco as it may wash away in rain. It is intended for interior use only.
Q: Is it possible to apply Alex Flex to a ceiling without experiencing any sagging?
A: Indeed, it is capable of being used on a ceiling without sagging.
Q: Can Alex Flex be utilized to fill gaps on VOG (vinyl on gypsum) wallboard after removing battens?
A: Yes, it can be used for that purpose. However, keep in mind that filling large gaps without additional structural support may not be effective. For gaps measuring 1/2 inch and larger, it is advisable to consider using support while filling the gap in stages.
Q: Are there any drawbacks to using this product compared to the pink stuff or fast-dry/final spackling?
A: When using these types of products to fill dents, holes, or cracks in preparation for painting and concealing them, it is advisable to start with harder, slower-drying products and finish with lighter-weight, faster-drying, and easier-to-sand products. The faster-drying and easier-to-sand products often tend to be weaker.
Q: Will sagging be a concern when using Alex Flex ceiling applications?
A: Most likely, unless it is applied in a very thin layer. It is considerably thinner than standard spackling and has the ability to level itself inside the container.
Q: Can Alex Flex be used to repair vinyl flooring that has a few cracks and a small missing piece?
A: It is not recommended. Alex Flex is specifically designed for drywall applications.
Q: Can this product be applied over red Devil kitchen and bath dura guard siliconized adhesive caulk?
A: No, it will not adhere properly to siliconized caulk. You can take a look at glue for undermount sink.
Q: Between Alex Flex flexible spackling and elastopatch, both from the same company, which one lasts longer when painted?
A: In my 130-year-old house, I have primarily used Alex Flex. Apart from one very deep crack, it has held up nicely. I have sculptured plaster and successfully patched and sculpted the dried Alex Flex using a Dremel tool. Alex Flex has a few more applications, but either product should serve you well. I hope this information is helpful.
Q: Is this product thin enough, ranging from 1/16″ to 1/32″, to repair peeled paint effectively?
A: Feathering the edges might be a bit more challenging compared to regular mud, but once dry, it can definitely be sanded. Therefore, it could potentially work for repairing peeled paint.
Q: Can this product be used for art on Canvas?
A: The suitability of this product for art on canvas depends on the artist's creativity. It should adhere to the canvas, allowing the artist to create the desired texture after it dries.
Q: Can this product be smoothed with wet fingers during application?
A: To some extent, it can be smoothed with wet fingers, although it is not as malleable as other materials.
Q: What size of crack can this product effectively repair?
A: In my experience, it can effectively repair small cracks with little to no movement. However, it is worth mentioning that every crack I fixed with this product has reappeared, whereas similar cracks that I repaired using traditional tape and mud have remained in great condition. I would recommend avoiding this product as it seems too good to be true.
Q: Can this product be used to patch a hole over silicone roof coating?
A: I'm not familiar with silicone roof coating. However, this product will not adhere to a silicone-based wall patch.
Q: Once it sets, is it as hard as plaster?
A: After it has set, we never touched it but attempted to sand and paint it. It's similar to a mixture of caulk and plaster, slightly flexible, and doesn't sand as smoothly as plaster.
Q: Since it is flexible, can I skip taping the joints in the gypsum wallboard?
A: Absolutely not. It is essential to use tape and mud for joint reinforcement.
Q: How long should I wait before applying a second coat?
A: Before applying a second coat, lightly sand the patch. If the patch sands away, creating dust instead of balling up and rolling off or clogging the sandpaper, it is likely to dry enough to be recoated.
Q: Can this product be applied to a mesh patch for repairing a larger hole?
A: No, Alex Flex is specifically designed for flexibility. You may want to search for "drywall butterfly patch" on Google for repairing larger holes.
Q: Is it necessary to use tape or mesh with this product to fix settling cracks?
A: It appears that this product is designed to be used without tape or mesh. I have recently used it to repair several settling cracks in old horsehair plaster, and so far, it seems to be working well. The true test will be the changing of seasons, but for now, it seems promising.
Q: Can you use Alex Flex on ceramic surfaces?
A: If the ceramic has a glazed finish, Dap might not adhere well to it. In such cases, it is best to roughen the surface by sandblasting it before applying the product.
My Latest Updates
👋 Hi! This is Ronald. I just published 2 new articles you may enjoy reading. Feel free to keep reading this one or 👇 check out the new articles anytime.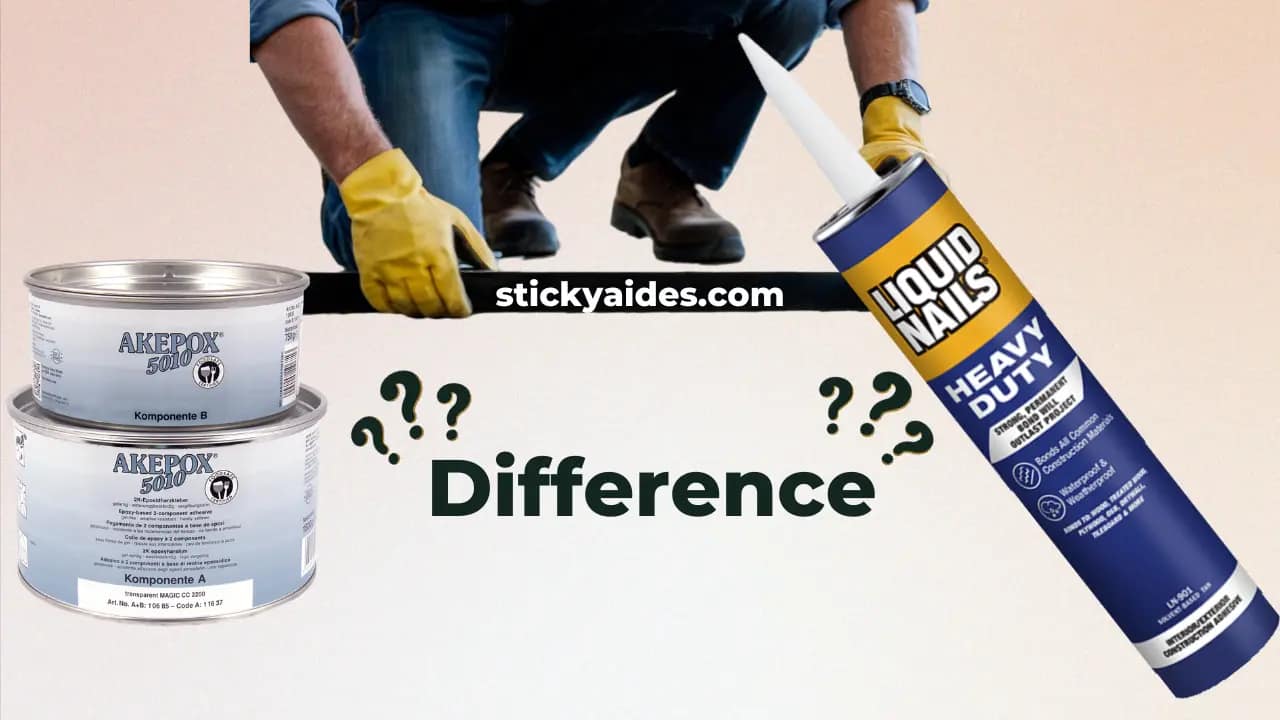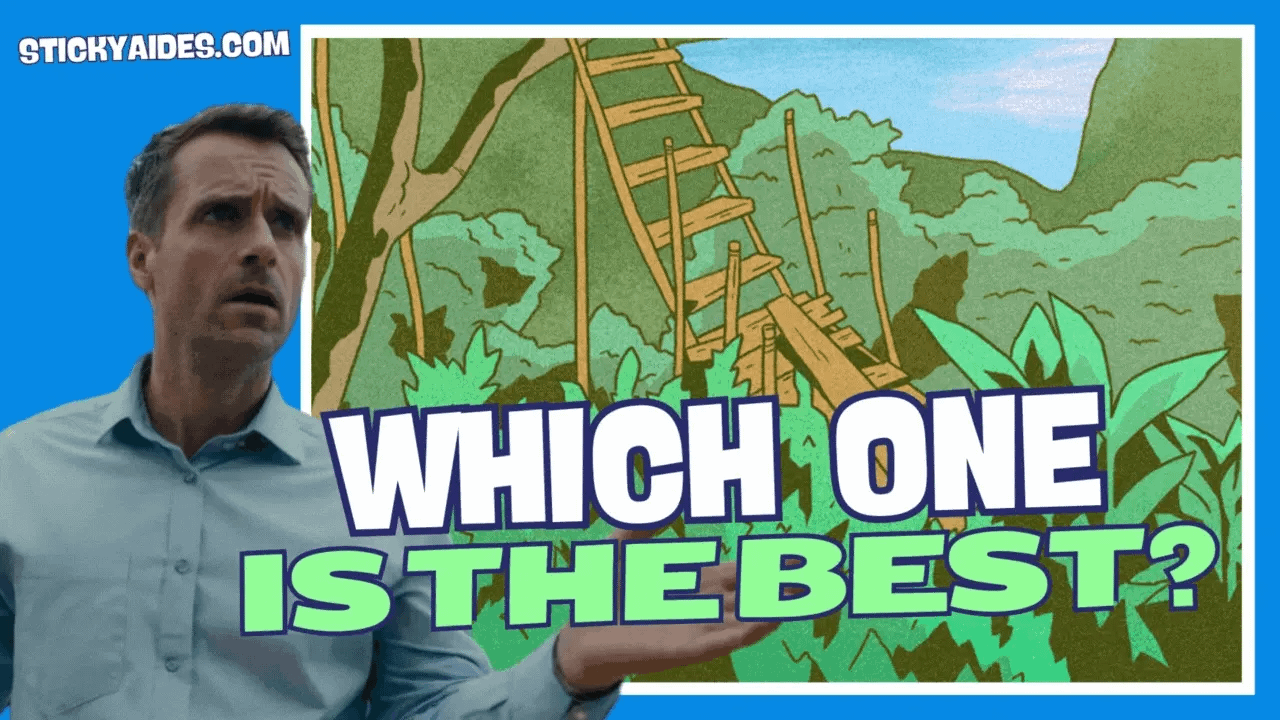 Q: Is it necessary to use water-based sealer/paint, or can oil-based sealer and paint be used instead?
A: Yes, you can use oil-based sealer and paint over Alex Flex, rather than limiting yourself to water-based options.