Garage Floor Epoxy 1 Part vs 2 Part: Garage floors are regularly exposed to harsh chemicals, oil spills, and other debris that can cause significant damage. As a result, homeowners often seek to protect their garage floors by applying a coating of epoxy.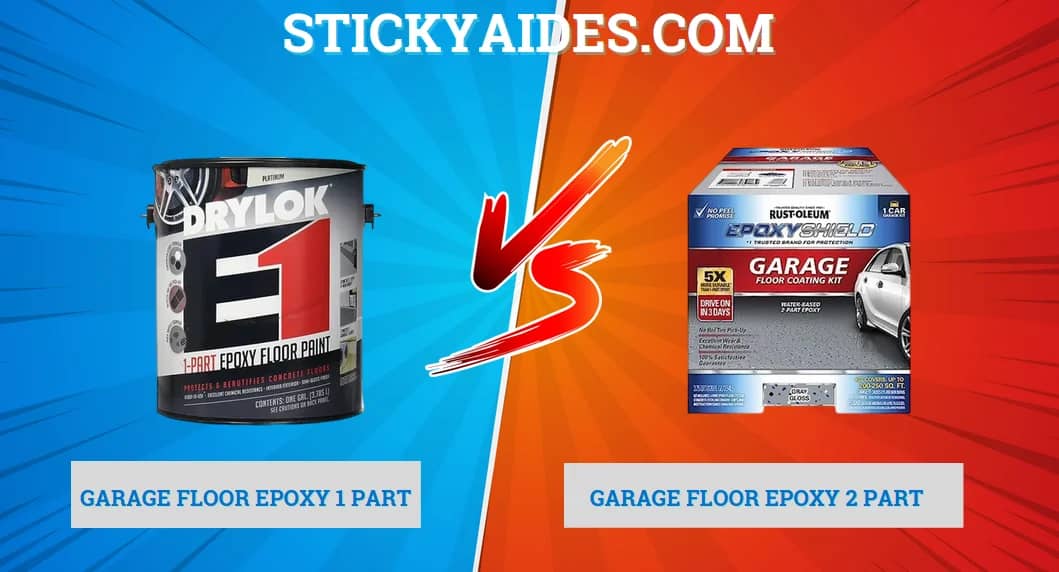 By understanding the pros and cons of each type of epoxy, homeowners can make an informed decision and select the best option for their garage floor.
Garage Floor Epoxy 1 Part vs 2 Part: What's The Difference?
Epoxies come in 1-part and 2-part versions:
1-part epoxy has the resin and hardener pre-mixed together. It cures through the application of heat.
2-part epoxy consists of a resin part and a hardener part that must be mixed immediately before use. It cures at room temperature through a chemical reaction between the two parts.
I've written a detailed version of the difference analysis here: 1 Part Epoxy vs. 2 Part Epoxy
Now let's go deeper into the difference between 1-Part Garage Floor Epoxy and of 2-Part.
Drylok 1-Part Epoxy for Cement Garage Floor

After doing some research, I decided to go with a 1 part epoxy paint, which provided a good compromise between the functionality of epoxy and the ease of application of paint. This particular epoxy paint had a smooth consistency, similar to regular paint, but with added durability and resistance.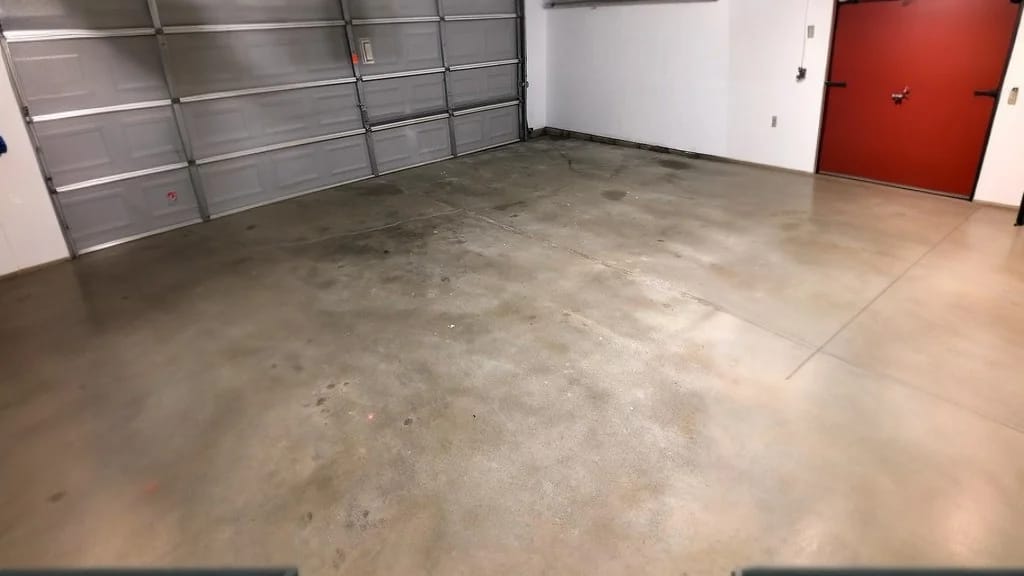 To enhance the overall look and protect the garage floor, I decided to apply a flake broadcast. This required the use of a sealer, and after considering different options, I chose a water-based polyurethane as a cost-effective solution. I applied at least two coats of the sealer and added a little non-skid for safety.
The application process was surprisingly easy, and the paint covered the garage floor beautifully. I was pleased with the outcome, especially considering the state of the floor before the makeover. The epoxy paint provided a smooth and attractive finish, making the garage floor look brand new.

FAQ of Drylok 1-Part Epoxy
Q: Is Drylok 1-Part Epoxy suitable for use on a heated floor?
A: Unfortunately, this paint is not designed to withstand high temperatures.
Q: Can I apply Drylok 1-Part Epoxy on a tile floor?
A: While it is primarily intended for cement surfaces, you could experiment with applying it on tile.
Q: Is it possible to use an airless sprayer for application?
A: No, it is recommended to use a roller instead.
Q: Can I use Drylok 1-Part Epoxy to encapsulate masonry asbestos tile in my basement?
A: It's better to cover the tile with any product than leave it uncovered. I used rubberized floor paint, which might be more suitable.
Q: Can I apply this on a painted garage floor?
A: Yes, it is suitable for painted garage floors.
Q: How long does it take to dry?
A: In my case, it took approximately 4 hours to dry, and I had to wait 6 hours before applying the second coat. However, keep in mind that I applied it in a high-humidity environment.
Q: Will it crack or peel after being exposed to cold temperatures during winter?
A: I installed it in my garage, which experiences temperatures as low as 40°F, and I haven't noticed any cracking after a year.
Q: Does it become slippery?
A: If you are asking whether it's slippery, I would say it's not any more slippery than a regular tile floor. The paint is thicker than wall paint and provides good coverage. I used a large contractor-size roller with an extension pole for easy application. It looks great in my living room, and cleaning it with a broom and mop is effortless.
Q: Can I apply this on a painted garage floor?
A: Yes, my garage floor was painted 15 years ago, but I made sure to properly prep, clean, and dry it to ensure adhesion. After a year, it's still holding up well.
Q: Can I use Drylok 1-Part Epoxy outdoors on stairs, patio, or walkways?
A: This product is formulated for both interior and exterior concrete floors, including garage floors, basement floors, walkways, and patios. However, the surfaces must be clean and free from dirt, grease, oil, and other substances. New concrete should cure for 30 days, and acid etching is required. Make sure the concrete is dry and follow the instructions provided. I used it on my garage floor after surface grinding, degreasing, and acid etching, and I achieved excellent results. It's recommended to apply it when temperatures range between 50°F and 90°F.
Q: Can I use this on a basement floor for a family room?
A: Yes, I used this product in two mechanical rooms in my basement, and I'm very satisfied with the results. It hasn't peeled or bubbled up.
My Latest Updates
👋 Hi! This is Ronald. I just published 2 new articles you may enjoy reading. Feel free to keep reading this one or 👇 check out the new articles anytime.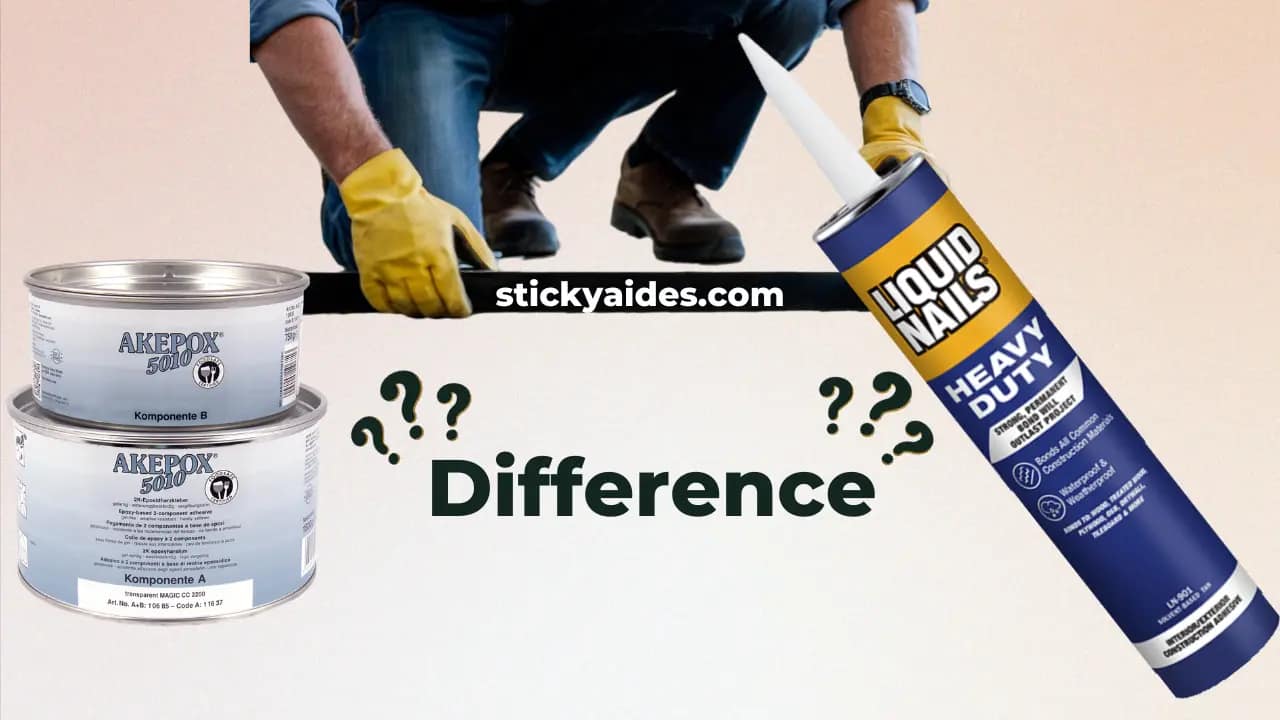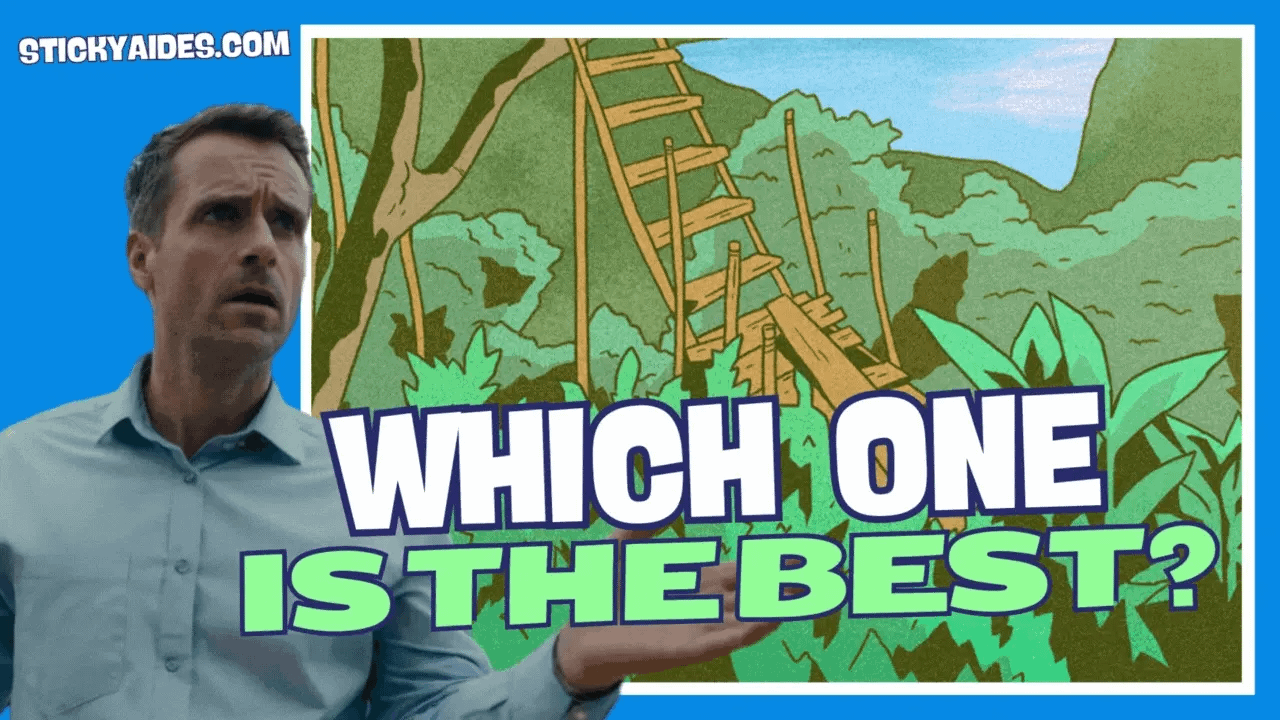 Q: Will it crack and peel after being exposed to extremely cold temperatures during winter?
A: I haven't experienced any damage on my detached garage floor after two years, even during the winter with extremely cold temperatures.
Rust-Oleum EPOXYSHIELD 2-Part Epoxy for Garage Floor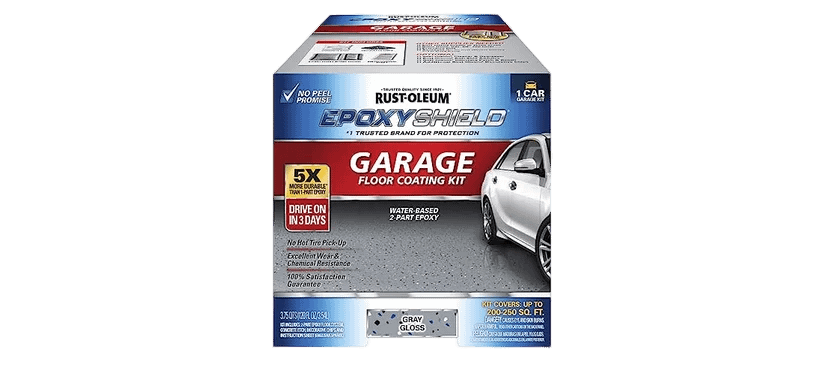 After completing the application, I waited a couple of days before applying the clear coat, which I highly recommend for an optimal finish.
The finished result looks great, and having experience with a similar kit in the past, I knew some helpful tricks. To ensure a smooth application, I suggest buying a cheap floor squeegee and foam rollers. Apply a thick coat as you go, as a second coat may not always be possible.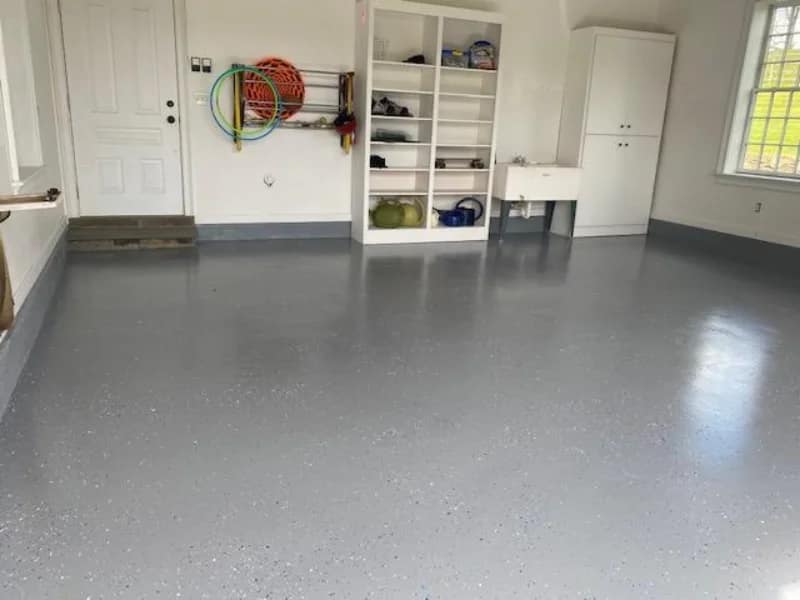 The only issue I encountered with this product was related to parking my car inside the garage. It became apparent that it wouldn't last more than a year, which explains why this product is cheaper compared to others that prioritize durability. However, considering the price I paid, it still served its purpose well. Instead of spending $2,000 on a professional service, I managed to cover my 2.5-car garage with all the necessary materials for around $300. The result is a beautiful and clean-looking garage that meets my expectations.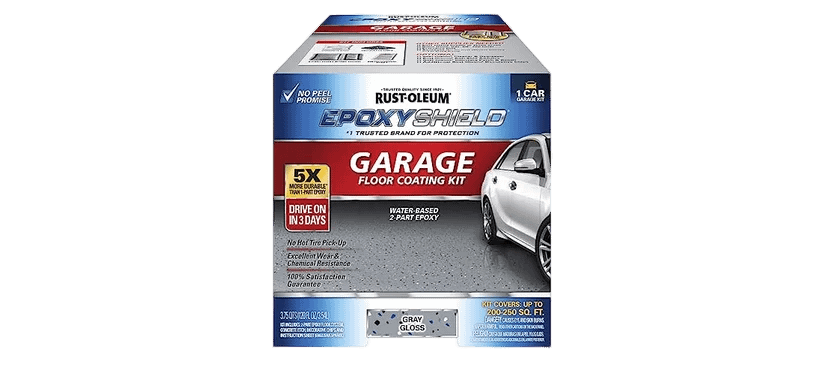 FAQ of Rust-Oleum EPOXYSHIELD 2-Part Epoxy
Q: Has anyone applied this paint over a cement garage floor with a sealer coating without following the recommended acid treatment? How did it turn out?
A: It didn't go well. My contractor believed that a simple scrub was enough, but I decided to do an acid wash the day before, although it might not have been perfect. I stayed off the floor for a week, but it still peeled off where the tires sat.
Q: Is the floor slippery when dry?
A: My floor is not slippery when dry. However, it may be different when wet. To ensure better traction, I used a traction additive.
Q: I have a workshop with a wooden floor. Can I use this product on a wood floor?
A: I successfully used this product in my new 10×12 wood shed with a wooden floor. It worked great and even strengthened the CDX plywood. I park two motorcycles in the shed, and after two months, there haven't been any issues. I mixed in some grit and spread the paint chips, and I'm very happy with the results. I also applied a layer on a wood shelf and workbench.
Q: Can I apply this on a previously painted concrete front porch? The existing paint is peeling.
A: No, this product is specifically designed for garage floors that are not exposed to sunlight. For your front porch, you'll need to scrape off all the loose paint, thoroughly clean the surface, apply an exterior concrete primer, and then use the best patio paint available. It's recommended to apply two coats of paint.
Q: Has anyone tried painting only the area where the Rust-Oleum Epoxy Shield has chipped away near the tires using basic concrete paint?
A: It won't work. Just like the epoxy, the surface needs to be deeply etched before painting. Otherwise, the paint will peel off. Additionally, epoxy is stronger than regular paint, so using a weaker product in a high-wear area will result in faster failure. The solution is to use the high mileage epoxy clear coat over the standard epoxy to prevent peeling under the tires.
Q: Can I use this on the concrete floors of a basement?
A: Yes, this product can be used on any concrete surface. Just ensure that the concrete is properly cleaned before applying the coating.
Q: Will this product resist acetic acid and sodium hydroxide?
A: The product claims to resist these chemicals, but I haven't personally tested it yet. I recently applied it to my garage floor.
Q: Can I use this over non-ceramic tile?
A: I believe it has to be applied on a cement surface.
Q: I have a newly built garage with a wood floor. What is the correct preparation method if my contractor used diamond clear sealant on the floor? Should I etch or use a primer?
A: I followed the instructions that came with the floor paint, and it did a beautiful job. However, I'm not sure about the correct prep method for a wood floor with diamond-clear sealant. My experience was with a different type of floor.
Q: Can I apply this in two halves and overlap the application on the seams for the second half?
A: I applied the 2-gallon kit in two halves over a span of about four days due to car juggling. I applied the first gallon, waited 72 hours, and then finished with the second gallon. I didn't experience any color variance by using two different pouches instead of mixing both together. However, in the 18-inch overlap area, the finish appeared mottled and flat compared to the nice glossy smooth finish elsewhere in the garage. It's not a significant issue since it's not easily noticeable under normal lighting conditions, but it's something to consider if you want a consistent appearance throughout the entire floor.