Ladies and gentlemen, I'm Ronald. We are here to witness the most sticky battle now: Gem Tac Vs. E6000.
In this corner, we have Gem Tac, the all-purpose adhesive known for its stronghold, flexibility, and versatility. And in the other corner, we have E6000, the industrial-strength glue that can bond almost any material under the sun, from plastics and metals to fabrics and ceramics.
These two glues have been battling it out for years, each claiming to be the best in the business. But which one will come out on top? In this in-depth analysis, we'll take a closer look at the pros and cons of Gem Tac and E6000, comparing their strength, durability, ease of use, and safety. So, buckle up and get ready for the ultimate glue showdown!
What's the difference between Gem Tac and E6000?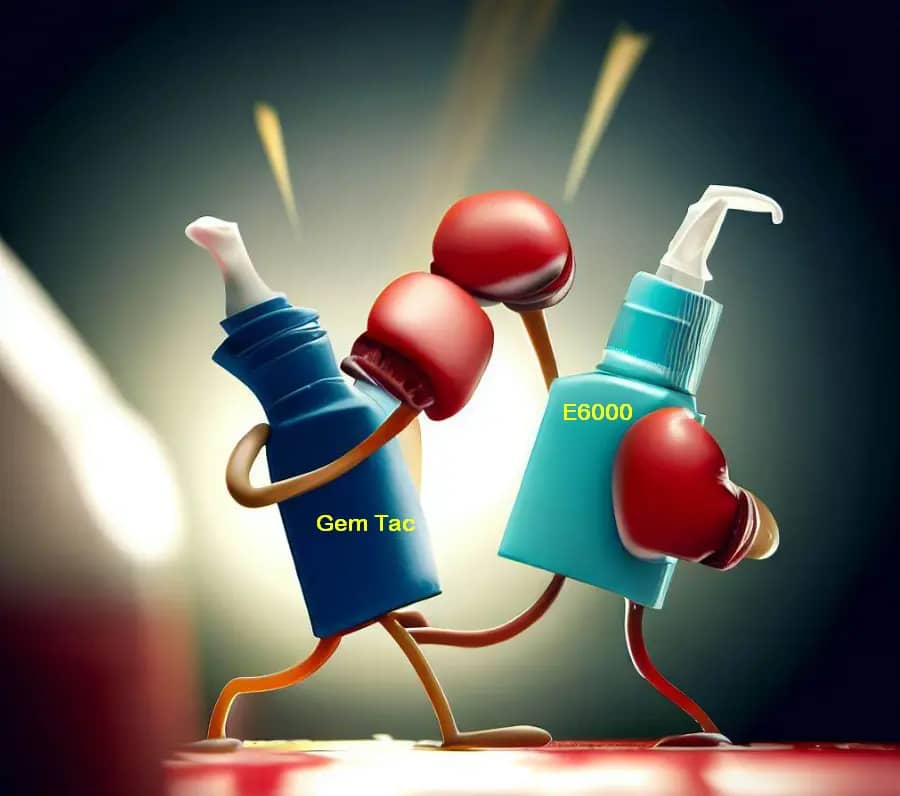 Read More: difference between e6000 and e7000 glue
📝 My Review of Gem Tac after Tests (Beacon Adhesives Gem-Tac Premium Quality Adhesive)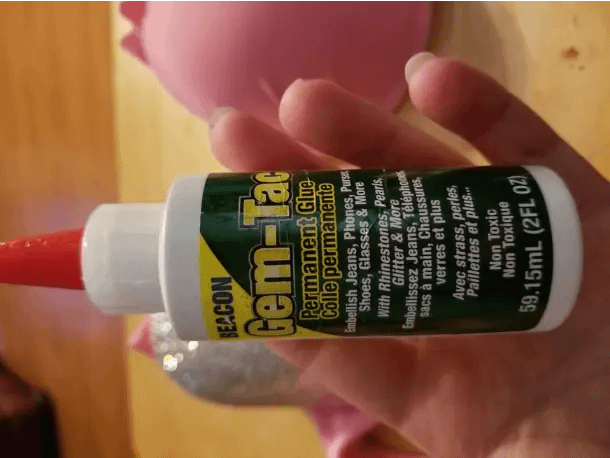 Gem Tac Glue for Rhinestones
I found this to be true, and it also doesn't clog the spout as easily. For the most part, it dries clear, but if there's too much of a halo around the rhinestone, it looks like a water bead on the fabric, so I suggest wiping away as much excess as possible. I was happy with the purchase as it dried quickly and held rhinestones securely. I only wish the opening was a little smaller.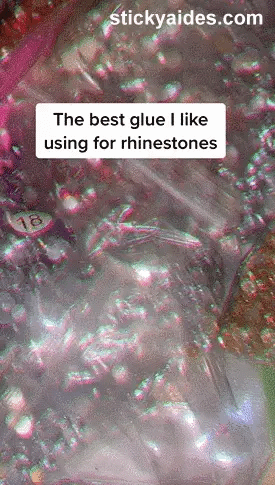 I was recommended this adhesive for applying rhinestones to fabric by a couple of girls on YouTube, and they both mentioned using it a lot. However, I found that it's not needed. I brushed a thin layer on, and the gemstones stuck well, even after a day of wearing them! This glue is easy to use, dries quickly, and is permanent. It's perfect for crafting!
One downside I experienced was that the glue is thick, almost like one of those sticky hands you throw at a wall and peel off in one piece. I had to apply a ton of force to get the adhesive to even appear at the tip, and I had to hold that pressure to try to smear any residue of the small glob that appears onto my item. The moment pressure is released, it's sucked right back into the bottle, and I have to start over. But once the stones are placed, they are stuck almost immediately.
I was pleased to see that this glue worked well when I used it to place rhinestones on a tumbler. The stones have stuck well even after a few washes. I had some leftovers and used them on other projects, and they glued very well.
Another positive experience I had was using this adhesive to adhere flatback rhinestones to a ceramic mug and a stainless tumbler. This adhesive is like cement and keeps those stones in place! It's similar to Elmer's glue when it's wet, so it's easy to use and clean up, but it dries clear and keeps the stones secure.
However, not all users had a positive experience with this product. One reviewer mentioned that it takes forever to dry and doesn't work well on tumblers, fabric, or anything else. They thought it was drying after three hours, but everything fell off. Another user had an issue with the product as it came almost solid, really thick paste, was not sticky, unusable, even though it was sealed.
In conclusion, the key to this product is to have patience and let it dry overnight. If you're looking for something like E6000, this doesn't feel like that. It feels more like a sticky tack. But you have to wait. And it also dries white, not clear, in my experience. While it has its downsides, I would recommend this adhesive for everyday crafting. However, if it's an important project or for embellishing clothing that you will be wearing frequently, you may want to go with something stronger.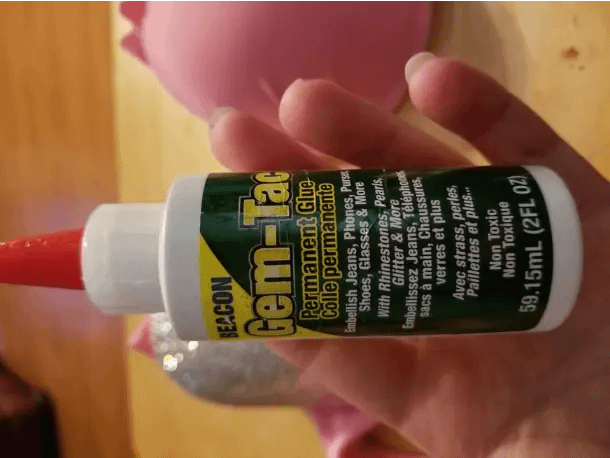 💬 FAQ of Gem Tac
Q: Can gems be attached to a bra using this glue?
A: I have successfully attached beads to knitted work, gems to metal and plastic, and many other things using this glue. Therefore, I don't see why it wouldn't work for attaching gems to a bra.
Q: Is it possible to use this glue for adhering patches to a faux leather jacket?
A: While I haven't tried it on faux leather, I believe this is an excellent glue that should work for the job.
Q: Is Beacon Gem-Tac compatible with foil-back acrylic rhinestones?
A: Yes, it is.
Q: Can digital photos be glued using Beacon Gem-Tac?
A: This glue works well on paper and cardboard, so I assume it would work on digital photos that are printed out. However, it may not work on a developed print because there are chemicals on the paper.
Q: Can sheer fabric be used with this glue?
A: Yes, it can be used on sheer fabric. Alternatively, hot glue can be used as well.
Q: Would this glue be suitable for attaching a rhinestone to teeth for a costume?
A: I would suggest using fake teeth like Instasmile which are available on Amazon and attaching the stones to them. If you're going for a grill look, aluminum foil or gold foil can be used.
Q: Is Beacon Gem-Tac a good option for gluing 3D Crystal Puzzles?
A: Gem-Tac is not recommended for bonding non-porous surfaces to non-porous surfaces like in the case of 3D Crystal Puzzles. A solvent-based glue like Beacon Dazzle Tac Jewelry glue would be more appropriate.
Q: Can rhinestones be glued to a silicone phone case with this product?
A: Yes, it will work. I have used it to glue rhinestones on shoes, and the bond is strong, without making the rhinestone cloudy.
Q: Does this glue release toxic fumes while wet?
A: This glue does not release toxic fumes. Nonetheless, it's advisable to use it in a well-ventilated area, as with all adhesives.
Q: Will this glue dissolve foam flip-flop sides?
A: It's safe for foam flip-flops. However, if you're bonding rhinestones to the jelly-looking, slick thong part of the flip-flops, wipe that part down with white vinegar first to remove the plasticizer which oozes out at high temperatures. If you're bonding stones to the foam sole's side portion, you should have no problems. Always clean the backs of your stones first, then apply glue to the stone before affixing it to the surface for the best bond.
Q: Can gems be attached to a tulle skirt using this glue?
A: Yes, it can be used. Alternatively, hot glue can be used if necessary.
Q: Is this product suitable for use on metal?
A: Yes, it works on metal.
Q: Is Beacon Gem-Tac non-toxic for use on a fabric face mask?
A: Yes, it is non-toxic.
Q: How small are the tips of this glue? Can it be used for attaching tiny gems?
A: The glue tip is narrow, but it may not be suitable for really tiny gems. For such gems, empty needle-tip glue application bottles from Amazon can be purchased, and the glue can be squeezed into them for a more precise application.
Q: Can this glue be used for attaching Girl Scout patches?
A: While I haven't tried it on patches, I have used it on rhinestones, and it works well. Therefore, I believe it should work well for attaching patches too.
Q: If this product is ordered today, will it arrive tomorrow?
A: Only if the seller is Prime and you're an Amazon Prime customer.
Q: Is this glue suitable for attaching lace to denim jeans?
A: Yes, it works well for gluing lace to denim. However, it may not be suitable for gluing patches to another fabric.
Q: Is this glue archival and acid-free?
A: No, this glue is not archival quality or acid-free. However, there is a product called Zip Dry that is archival, acid-free, and lignin-free.
Q: Can this glue be used to attach eyes to fabric for a child's toy?
A: Yes, it is suitable for gluing gems onto fabrics and other surfaces, including eyes.
📝 My Review of E6000 after Tests

The fierce smell of the glue does require using it in a well-ventilated area, and it's not for quick applications. However, it is some of the best stuff out there for small projects that need to stay stuck. I love that these come in small tubes because you only need a tiny bit, and the large tubes tend to dry out before you can use them all. These small tubes are perfect for my smaller projects and prevent any waste, as the glue doesn't dry up.
I have used this glue on wood, rubber, and metal, and it sticks well. The secret is to let it sit for 24 hours before any use. I highly recommend this glue for various crafting projects, such as craft tumblers, and prefer the one that dries clear. Overall, E6000 glue has proven to be much better than any other adhesive I've tried and I will definitely continue using it for my future projects.

💬 FAQ of E6000
Q: Can E6000 glue cork tiles to an aluminum patio ceiling in Florida and withstand the heat?
A: This glue has been used to glue fake fireplace logs in a gas fireplace heater, so it should be able to withstand the summer heat in Florida.
Q: How long does this glue last on the fabric?
A: This glue works well on fabric, but it's important to be careful with the amount used as too much can cause bleeding through and too little may not stick.
Q: Is E6000 completely waterproof for use in a snow globe?
A: Yes, this glue is completely waterproof and can be used in a snow globe.
Q: Can this glue be used to adhere glass to metal, such as a car window to a metal track?
A: It's not recommended to use this glue for car windows. It's best to use an adhesive specifically made for car windows.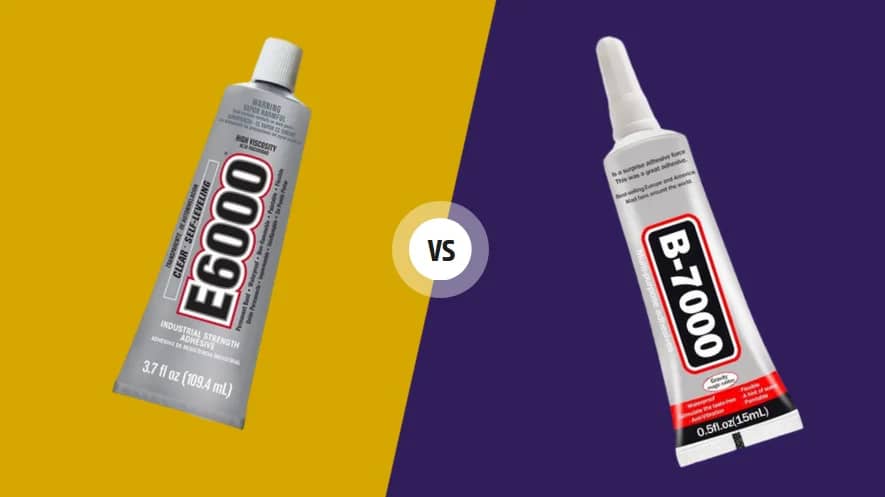 Q: Can D6000 adhere metal to wood, such as metal knobs to a wooden coat rack?
A: It's not certain if this glue will work for this purpose, as it may depend on the amount of strain put on the object.
Q: How can this glue be cleaned up?
My Latest Updates
👋 Hi! This is Ronald. I just published 2 new articles you may enjoy reading. Feel free to keep reading this one or 👇 check out the new articles anytime.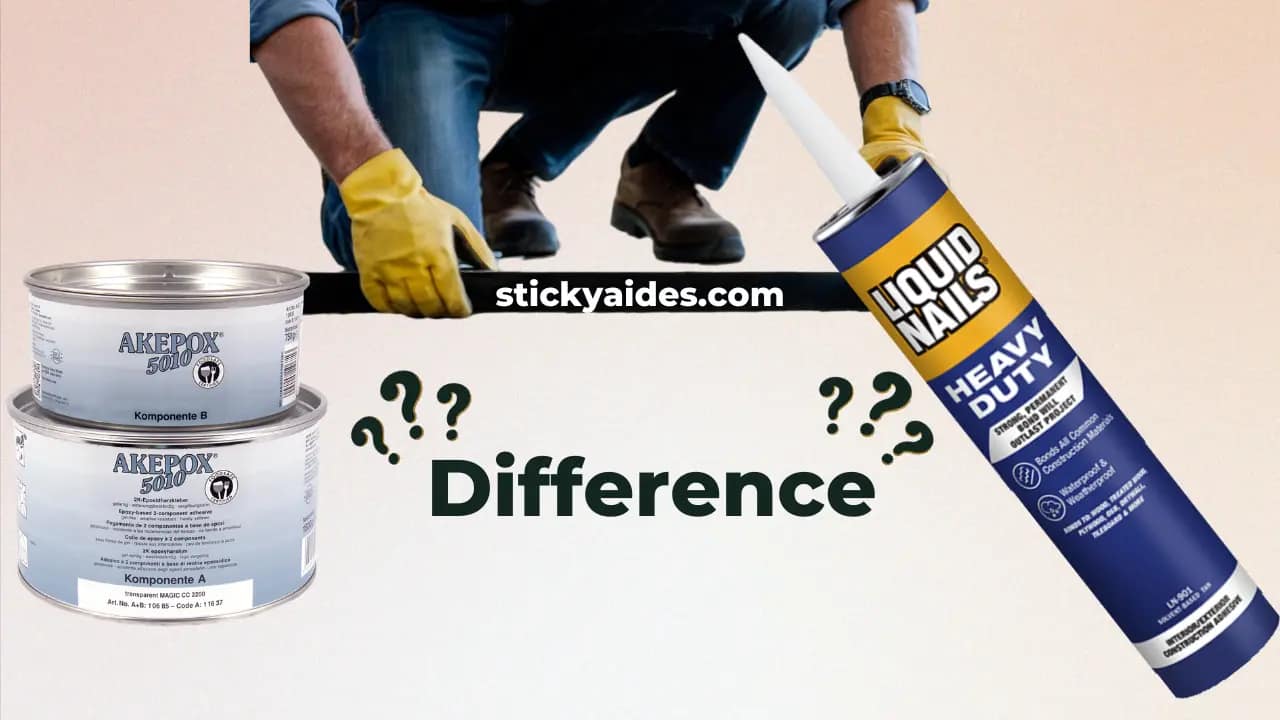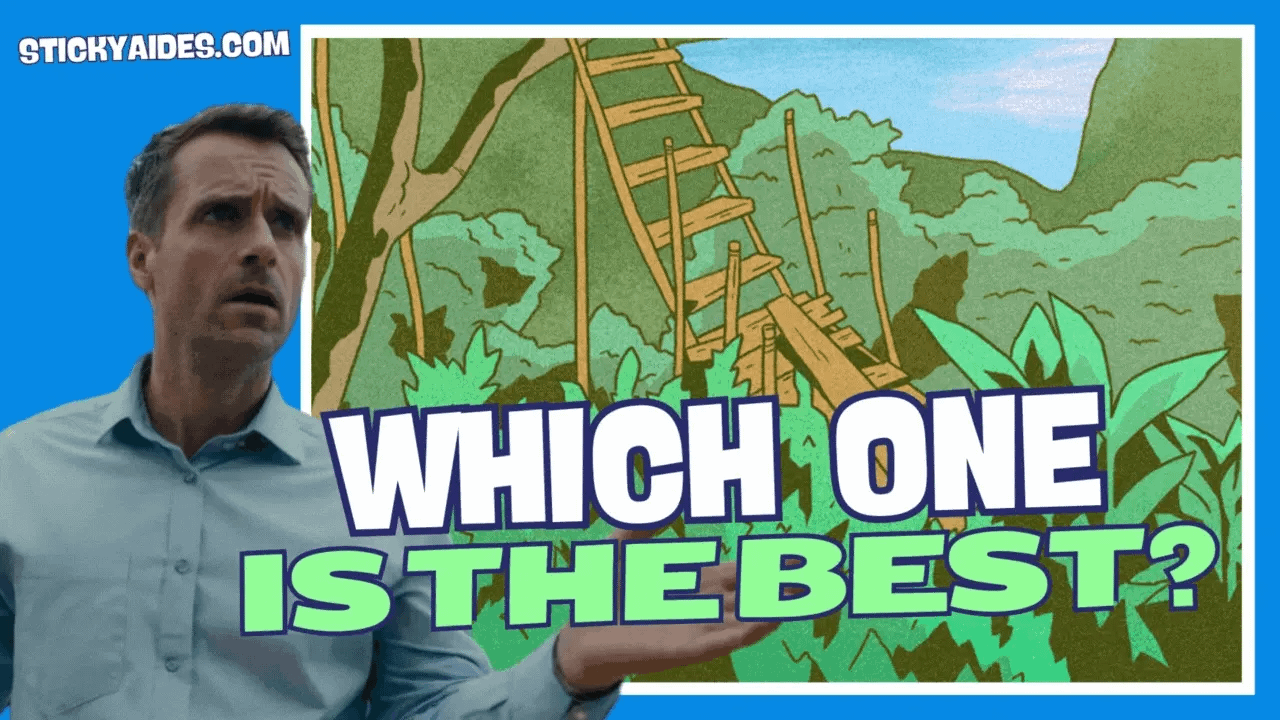 A: Use a disposable item such as a toothpick, q-tip, or straw for cleanup.
Q: Would E6000 work to glue foam to a plastic lid of a Pelican case?
A: Yes, this glue can be used to attach the foam to plastic, but it's recommended to scour the plastic surface with 220 grit first and make sure it's clean with acetone or 90% alcohol.
Q: What is the maximum temperature that this adhesive can withstand for a ceramic plate setter in a grill/smoker?
A: It's unlikely that this glue is designed to withstand such high temperatures.
Q: Is E6000 resistant to gasoline and does it harden?
A: It's uncertain if this glue is resistant to gasoline, but constant exposure to gasoline may erode the bond. The glue remains somewhat flexible when it dries.
Q: What type of glue is E6000 and does it fill gaps?
A: E6000 is a rubber contact glue that can fill small gaps and create a strong bond.
Q: Does this glue dry out the nozzle and lid like super glue?
A: The lid may stick, but the glue doesn't fuse with the surface like super glue. The nozzle may need to be cleared and scraped out before each new project.
Q: Can E6000 glue stone vases to a marble cemetery monument?
A: It's unclear if this glue would work for this purpose.
Q: How many tubes are in each pack of E6000?
A: There is one tube per pack of E6000.