Goop Glue vs. E6000: We'll assess how quickly they take hold, their enduring adhesion, just how squeezable they are, and how much they'll squeeze your wallet.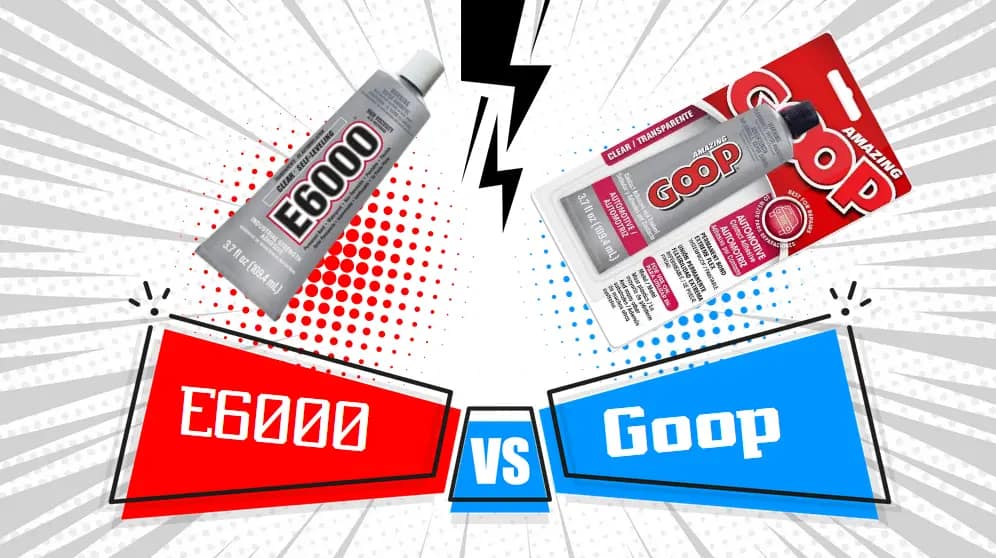 So whether you're patching a hole in your drywall, fixing a broken figurine, or framing your kid's latest art masterpiece, read on to uncover the champion glue that will really stick it to the competition. Let's get squeezing!
Goop Glue vs. E6000: Bond Glass, Plastic, Metal, Porcelain & Ceramic
The key difference between Goop Glue vs. E6000 is:
Goop has higher adhesion strength claiming to bond to almost any material. E6000 has excellent but slightly less all-encompassing adhesion strength.
Goop has a higher max temperature tolerance at 180°F vs. 150°F for E6000.
Goop has a faster tack and set time by a couple of minutes compared to E6000.
E6000 is more affordable at a lower price per ounce.
📝 My Hands-on Test of Goop Glue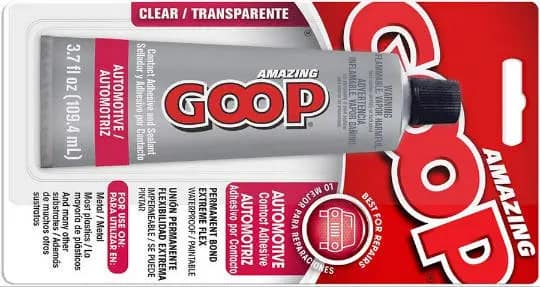 ✅Pros
When it comes to versatility, Goop Glue is unparalleled. I have successfully glued rope, brick, wood, plastics, and ceramics, among other materials. Its adhesive properties are outstanding, providing a strong and long-lasting bond. Whether I'm working on repairs or securing decorations, Goop Glue never fails to deliver. Plus, it's water and weather-resistant, making it ideal for both indoor and outdoor applications.
One of the standout features of Goop Glue is its ease of use. The application process is straightforward, and the glue adheres to a variety of surfaces, including walls, ceilings, and more. I appreciate that it remains water and weather-resistant even after drying, ensuring a reliable and durable bond. The peace of mind I get from knowing that my repairs will hold up under different conditions is priceless.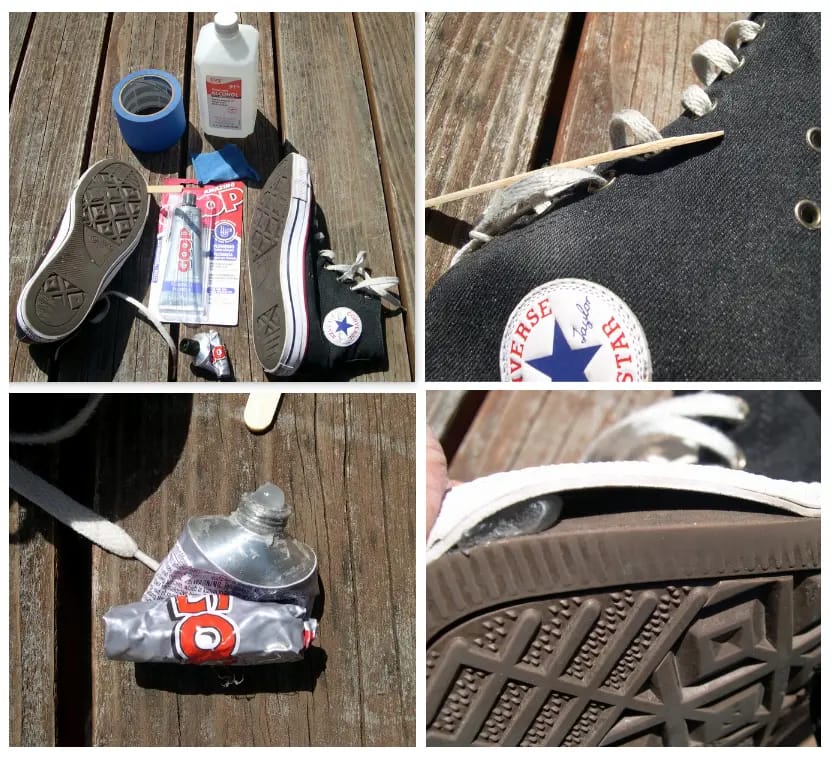 In terms of value for money, Goop Glue exceeds expectations. While the product may seem thick, it spreads easily and covers a significant area. I find that a little goes a long way, and the one-ounce size is ideal for most of my projects. The glue's consistency may thicken over time, but it remains perfectly usable for a year or two. This longevity ensures that I can rely on Goop Glue whenever I need it, without worrying about its effectiveness.
❌Cons
I must mention that Goop Glue is not suitable for fixing small objects or cracks due to its thickness. However, for larger-scale projects, it is an excellent choice. The strong bond it creates is reliable and long-lasting, giving me confidence in its performance. I have used it for various applications, from repairing the soles of my slippers to hemming leather pants, and it has exceeded my expectations every time.
While Goop Glue is undeniably a fantastic product, it's essential to be mindful of the size when making a purchase. I made the mistake of ordering the one-ounce tube, thinking it was a larger size, and ended up receiving less product than expected. I recommend opting for the 3.7-ounce tube to ensure you get the quantity you need. It's worth noting that the pricing is reasonable for the larger size, making it a more cost-effective choice.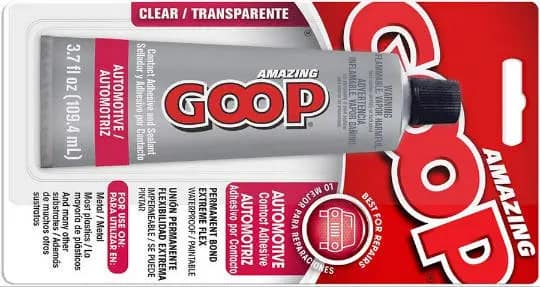 FAQ of Goop Glue
Q: Is it possible to effectively bond aluminum to rubber using Goop Glue ?
A: The Amazing Goop is designed to work between metal and rubber surfaces. It should provide an effective bond.
Q: Can Goop Glue be used to glue plastic together, specifically for fixing a mini blind wand?
A: Yes, the Amazing Goop can securely bind plastic to plastic. It should work well for fixing your mini blind wand.
Q: Will Goop Glue work for joining wood pieces together?
A: Yes, Goop Glue is suitable for bonding wood to wood. Based on my personal experience using Goop Glue for many years, it provides long-lasting results. You can also check my article on the best ca glue for woodworking.
Q: After the adhesive dries, can it be painted over?
A: Absolutely! Once the Amazing Goop has dried, it can be painted over without any issues.
Q: Can Goop Glue fill in cracks?
A: Yes, it has been successfully used to bond and seal a cast iron antique planter that was dropped and split in two.
Q: Can it be used to repair a broken wing on a resin angel?
A: This type of Goop glue is not recommended for polypropylene or styrofoam products. However, there is no specific mention of it not being suitable for resin products. I would recommend testing it on a small piece of the material before using it on the actual wing. The glue is designed to bond wood, glass, and metal, and resin can be considered a type of glass once it hardens.
Q: I have a 3-inch slit (leak) in my hospital air mattress. Can Goop Glue seal the crack and hold?
A: The Amazing Goop may temporarily seal the slit and hold for a short period, but it is likely that the adhesive's effectiveness will decrease over time. Once air mattresses are compromised, it is usually recommended to replace them.
Q: Does Goop Glue work on EPP foam (expanded polypropylene)? I've seen conflicting information. I need to fix a small tear in a yoga mat, so it would be foam to foam.
A: I have been using Goop for years and while I haven't specifically tried it on a yoga mat, I have successfully fixed a wide variety of materials with it, from fabric to concrete. Even if it doesn't work on expanded polypropylene, I'm confident you'll find numerous other uses for it!
Q: Can Goop Glue bond metal to glass? The metal edge trim on my glass cooktop has come loose. The glass does not get hot where the adhesive would be applied. Will Goop work?
A: In my opinion, Goop Glue should work for bonding metal to glass. Please ensure that both surfaces are thoroughly clean and free from grease before applying the adhesive. Additionally, it's important to clamp or hold the surfaces together for approximately 24 hours after applying the adhesive to allow for proper bonding. However, please note that if the cured adhesive is exposed to high temperatures, it may fail.
Q: How does Goop Glue perform when used on plexiglass to plexiglass?
A: When I tried using Goop on plexiglass, it did not work as expected. The packaging mentions glass as a suitable surface, and I believe it works best on glass, wood, and fabric. For plexiglass, I recommend trying a product called Bondic instead. Give it a try!
Q: Can Goop Glue bond polyurethane to metal/acrylic? What about patent leather to metal/acrylic?
A: Yes, Goop Glue is suitable for bonding polyurethane to metal or acrylic surfaces. While I'm not entirely sure about patent leather, I would assume that it would work as well. This is my favorite glue, and I've had tremendous success using it, even when other glues have failed. As long as the surfaces are dry, Goop Glue is phenomenal.
Q: Would Goop Glue be suitable for repairing a car bumper that is currently held together with painter's tape?
A: While the Amazing Goop is not specifically designed for this purpose, I believe it would likely provide a better hold than painter's tape.
Q: Can Goop be used to repair tent screens?
A: Amazing Goop can be used on various surfaces, including wood, glass, metal, laminate, and fabric. Therefore, it should work for repairing tent screens. If you have any further inquiries, please feel free to ask. Thank you, Hannah.
Q: Can I use Goop Glue in my dishwasher to cover exposed metal on the rack?
A: While Goop Glue is not intended for that specific use, it seems like it might work. It adheres to metal and is waterproof, soit could potentially provide a temporary solution. However, the dishwasher environment is harsh, with high temperatures and water exposure, which may affect the adhesive's performance over time. It's recommended to use a product specifically designed for dishwasher repairs, such as a dishwasher rack coating or repair kit, for a more durable and long-lasting solution.
📝 My Hands-on Test of E6000

The fierce smell of the glue does require using it in a well-ventilated area, and it's not for quick applications. However, it is some of the best stuff out there for small projects that need to stay stuck. I love that these come in small tubes because you only need a tiny bit, and the large tubes tend to dry out before you can use them all. These small tubes are perfect for my smaller projects and prevent any waste, as the glue doesn't dry up.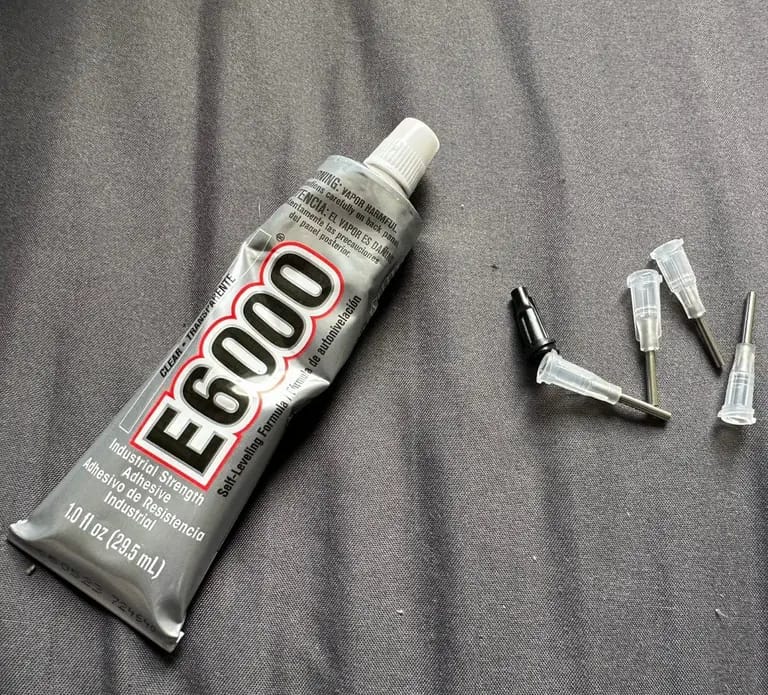 The secret is to let it sit for 24 hours before any use. I highly recommend this glue for various crafting projects, such as craft tumblers, and prefer the one that dries clear.
Still two layers eva, 4 nylon straps with two bucks and adjustments, one just goes over top, other crosses and goes around ankle. Shot of damage for showing it is not perfect, but I also probably could have been more vigilant and keeping it tight. No sewing, e6000 glue.

PlasmaGryphon
Overall, E6000 glue has proven to be much better than any other adhesive I've tried and I will definitely continue using it for my future projects.

FAQ of E6000
Q: Can E6000 glue cork tiles to an aluminum patio ceiling in Florida and withstand the heat?
A: This glue has been used to glue fake fireplace logs in a gas fireplace heater, so it should be able to withstand the summer heat in Florida.
Q: How long does this glue last on the fabric?
A: This glue works well on fabric, but it's important to be careful with the amount used as too much can cause bleeding through and too little may not stick.
My Latest Updates
👋 Hi! This is Ronald. I just published 2 new articles you may enjoy reading. Feel free to keep reading this one or 👇 check out the new articles anytime.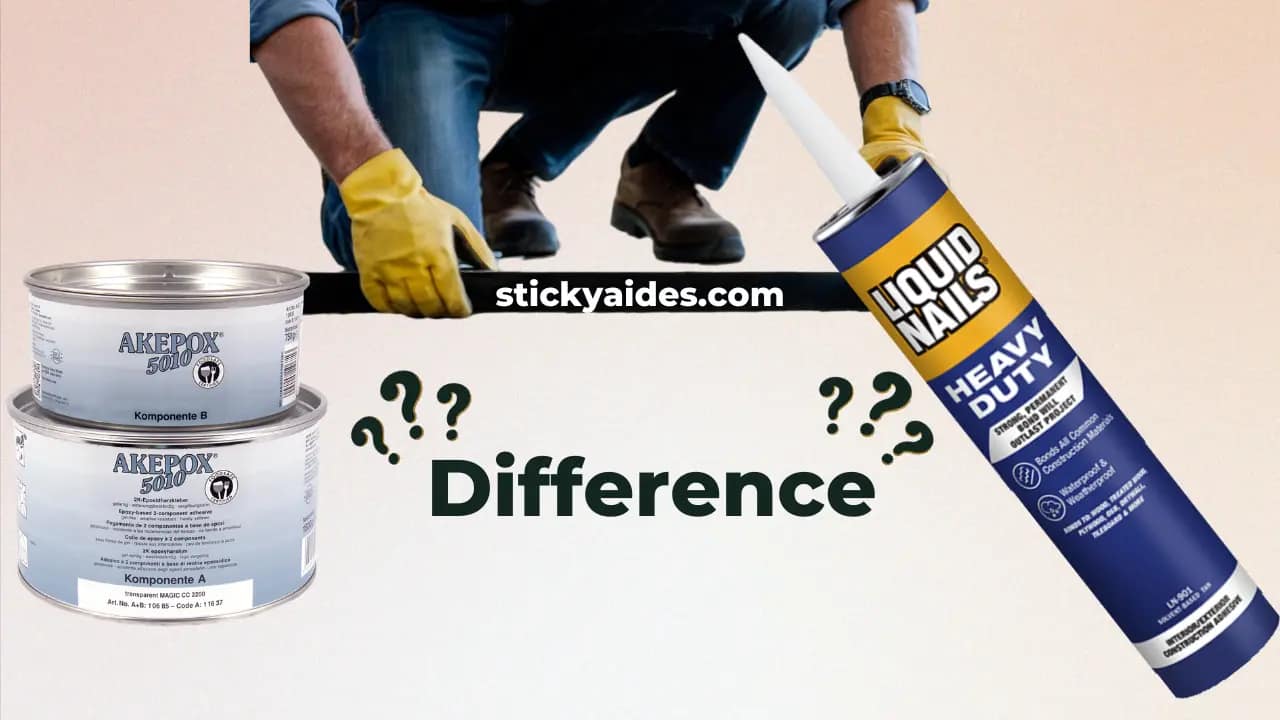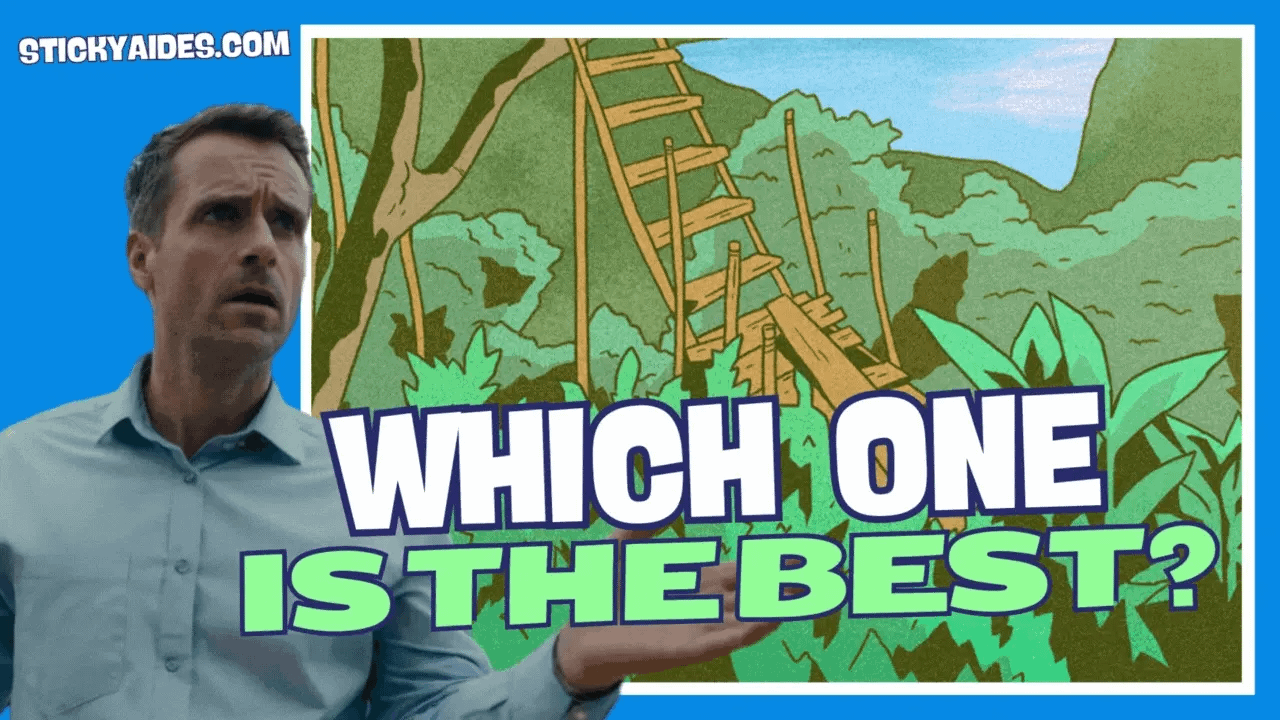 Q: Is E6000 completely waterproof for use in a snow globe?
A: Yes, this glue is completely waterproof and can be used in a snow globe.
Q: Can this glue be used to adhere glass to metal, such as a car window to a metal track?
A: It's not recommended to use this glue for car windows. It's best to use an adhesive specifically made for car windows.
Q: Can D6000 adhere metal to wood, such as metal knobs to a wooden coat rack?
A: It's not certain if this glue will work for this purpose, as it may depend on the amount of strain put on the object.
Q: How can this glue be cleaned up?
A: Use a disposable item such as a toothpick, q-tip, or straw for cleanup.
Q: Would E6000 work to glue foam to a plastic lid of a Pelican case?
A: Yes, this glue can be used to attach the foam to plastic, but it's recommended to scour the plastic surface with 220 grit first and make sure it's clean with acetone or 90% alcohol.
Q: What is the maximum temperature that this adhesive can withstand for a ceramic plate setter in a grill/smoker?
A: It's unlikely that this glue is designed to withstand such high temperatures.
Q: Is E6000 resistant to gasoline and does it harden?
A: It's uncertain if this glue is resistant to gasoline, but constant exposure to gasoline may erode the bond. The glue remains somewhat flexible when it dries. However, I've listed the best epoxy for gas tank repair that should be resistant to gasoline, feel free to read it.
Q: What type of glue is E6000 and does it fill gaps?
A: E6000 is a rubber contact glue that can fill small gaps and create a strong bond.
Q: Does this glue dry out the nozzle and lid like super glue?
A: The lid may stick, but the glue doesn't fuse with the surface like super glue. The nozzle may need to be cleared and scraped out before each new project.
Q: Can E6000 glue stone vases to a marble cemetery monument?
A: It's unclear if this glue would work for this purpose.
Q: How many tubes are in each pack of E6000?
A: There is one tube per pack of E6000.
Q: Is E6000 glue waterproof?
A: Yes, this glue is waterproof and can be used in submerged applications.
Q: Does E6000 glue have an expiration date?
A: Yes, there is an expiration date on the tube of E6000 glue.