Gorilla Glue Clear vs Original: With all the Gorilla Glues out there declaring they're the best, I decided to put the two most popular formulas head-to-head.
If you require glue that is fully waterproof and can endure prolonged water exposure, I recommend using Original or White Gorilla Glue.
Gorilla Glue Clear vs Original: What's The Difference?
Here's my take: For clear bonds, go with the Clear. For gap-filling, grab the Original. Overall for household fixes, the Original comes out on top. But for crafts and visibility, I'd choose the Clear.
My Hands-on Test of Gorilla Glue Clear

✅Pros
What sets this glue apart from others is that it doesn't swell up when it dries, so you don't need to clamp things together while waiting for it to set. It is perfect for me, as repairs are not as adrenaline-fueled, and I have more leeway in positioning the items I'm gluing. It doesn't take long to set completely, and the repairs I've made using this glue have been long-lasting.
Works on Acrylic and Metal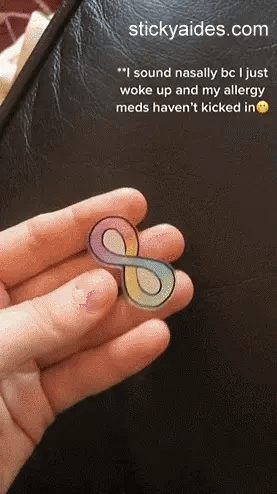 So I had Gorilla Glue Clear laying around, and I wanted to see if it would work. And I wasn't sure if it would work on acrylic and metal, but it worked beautifully. It's super sturdy now. It's a little messy because this was my little experimental piece, but the other ones will be very clean and neat. I'm very stoked that this worked. So I'm gonna do all my other bins like this now.
Great!
Recently, I had a situation in my garden where I needed a reliable glue. I have a brick wall topped off with bricks face up, and several of them laminated during a cold spell. I was faced with the option of cutting out thirty bricks and replacing them or finding a cheaper and easier process. I decided to try Gorilla Glue Clear, and boy, am I glad I did!
Strong Adhesion
I carefully removed the thin laminated brick pieces and brushed clean both surfaces. Then, I applied the glue to one surface. I used a clean rag to clear away any excess glue and stuck the two surfaces together. According to the instructions, I needed to apply pressure for at least 2 hours at room temperature. As it was quite chilly outside, I rigged up some wooden blocks and put weight on top of them with spare bricks. I left it like that for 2 days in total.
The final result was brilliant! Everything stuck really well, and the bond is waterproof, so future frosts should not be an issue. I plan to slowly do the remainder of the laminated bricks, which will require another tube or two, but considering the low cost and minimal time investment, it's definitely worth it.
Sticks Stones to Other Stones, Wood, and Plastic
I also use this glue for creating stone crafts. It sticks stones to other stones, wood, and plastic really well. The drying time is a bit long, so it's not an instant adhesion, but once it's dry, it creates a superb bond. I even use it to paint a protective layer around the crafts to make them weatherproof for the garden. It protects any paints you might have used, and it's incredibly durable. For example, I created a birdbath using pea gravel for a minute stone wall effect, and two and a half years later, not a single piece of gravel has fallen off. I also coated some painted stones the kids did during lockdown, and they're still just as vivid today.
❌Cons
One thing to note is that this glue is more watery than the foaming yellow glue, so you have to be careful with its application. I learned this the hard way when I used it on both rough untreated wood and smooth planed wood. In both cases, the glue ran quite a bit, even dripping all over me. So, just be aware that it's not the same as the foaming yellow glue, but it can still do a good job, albeit probably better on laid-down things than things on a wall. I would not use this for the main construction where I would use the foaming yellow one, as it is too thin and watery.

FAQ of Gorilla Glue Clear
Q: What sets Gorilla Glue Clear apart from Gorilla Super Glue?
A: Gorilla Super Glue is specifically designed to dry quickly and is most effective for tight-fitting joints when you need a fast fix. On the other hand, Clear Gorilla Glue offers a longer working time, allowing you to reposition your project as needed. It also provides minimal gap-filling properties, making it suitable for gluing uneven surfaces.
Q: Is Gorilla Glue Clear resistant to water?
A: Clear Gorilla Glue is water-resistant and can withstand intermittent exposures to water. However, it is not intended for constant soaking. If you require glue that is fully waterproof and can endure prolonged water exposure, I recommend using Original or White Gorilla Glue. These variants are 100% waterproof, assuming the materials they are applied to are not significantly affected by water.
Q: How can I ensure the maximum shelf life of Gorilla Glue Clear?
A: To maximize the shelf life of Gorilla Glue Clear , it is recommended to follow these steps:
After each use, wipe the nozzle clean with a dry cloth.
Close the cap tightly to prevent air from entering.
Store the glue at room temperature.
If possible, store the glue in an area with access to light.
Q: What should I do if Clear Gorilla Glue gets on my skin?
A: I highly recommend wearing gloves while working with Original, Clear, or White Gorilla Glue. If you accidentally get Gorilla Glue on your fingers or nails, please follow these instructions:
Initially, try removing the glue by gently wiping it off with a dry cloth or paper towel, especially if the glue is still tacky.
If wiping alone doesn't work, wash the affected area with warm water and a gritty soap, or use an exfoliator with a gritty texture.
After washing, dry your hands and apply lotion to moisturize your skin.
Please note that cured glue on your fingers may temporarily stain the skin, and it may take a few days for it to wear off completely. It is important to keep your hands moisturized using lotions until the glue is fully removed.
Please avoid using alcohol, acetone, or other solvents as they are not recommended for removing Gorilla Glue from the skin.
My Hands-on Test of Gorilla Glue Original

✅Pros of Original
In terms of performance, Gorilla Glue Original works well. It bonds items securely, but it doesn't hold things in place on contact. You'll have to give it some time to set, usually around 30 minutes to an hour. Worth noting is that it doesn't dry clear, so if you're looking for a transparent finish, this might not be the right product for you.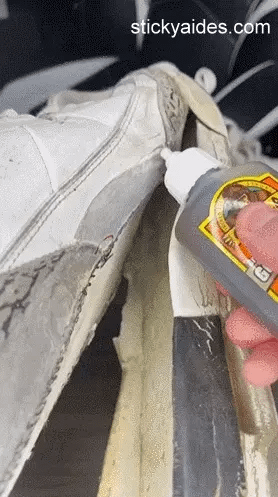 Durability
The durability of Gorilla Glue Original is impressive. Once it's dried and bonded, it will never break where you glued it again. It ensures a strong and long-lasting hold, which is essential for various projects.
In my experience, Gorilla Glue has been a reliable adhesive for a wide range of projects. I had struggled to find a glue that could hold a steel plate to processed metal for a speaker stand, but Gorilla Glue Original came to the rescue. Despite the expected expansion, I laid down paper towels to catch any overflow. After giving it two days to cure, I was thrilled to see that my speakers, weighing 58 lbs each, were securely held in place. It's been two months, and they're still sitting happily on their new stands.
Strength of the Bond
Once I needed a reliable glue to attach a block of styrofoam to a metal base. After trying various glues and adhesives without success, I decided to give Gorilla Glue a shot. While it did foam a bit during the application, the hold it provided was incredible. That block of styrofoam stayed firmly in place, and I was amazed by the strength of the bond.
❌Cons of Original
If you're working on projects involving smaller pieces, the lack of a smaller or skinnier nozzle can be a bit inconvenient. It's hard to spread a very thin layer, which can affect the overall outcome.

FAQ of Gorilla Glue Original
Q: Can I use this glue to attach a small metal safe to a piece of wood?
A: Yes, the Original Gorilla Glue is suitable for bonding both metal and wood surfaces.
Q: How long does this product typically last once opened? I'm considering the 8-ounce option but prefer a smaller size if it has a short shelf life.
A: Based on my experience, when the bottle is properly sealed, it can last for approximately one year. However, if you prefer a smaller size to ensure a longer shelf life for your needs, I would recommend the smaller tubes. They are perfect for smaller projects without the need to open a larger bottle.
My Latest Updates
👋 Hi! This is Ronald. I just published 2 new articles you may enjoy reading. Feel free to keep reading this one or 👇 check out the new articles anytime.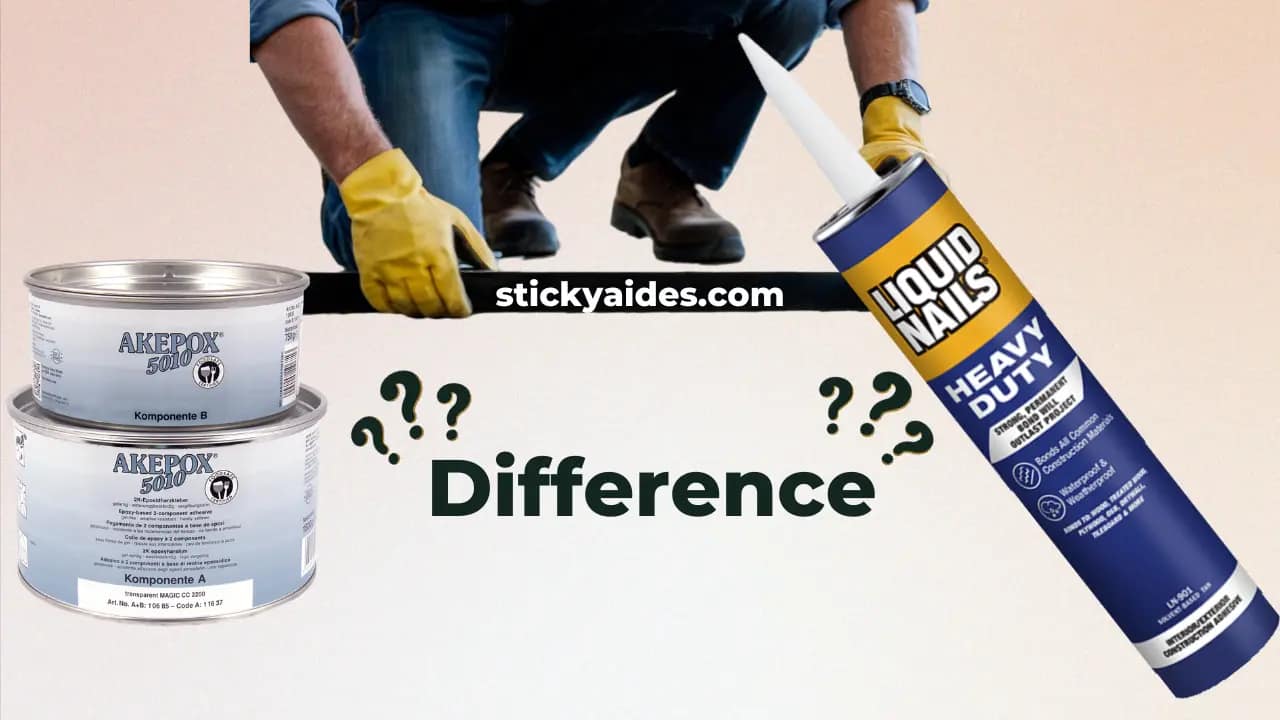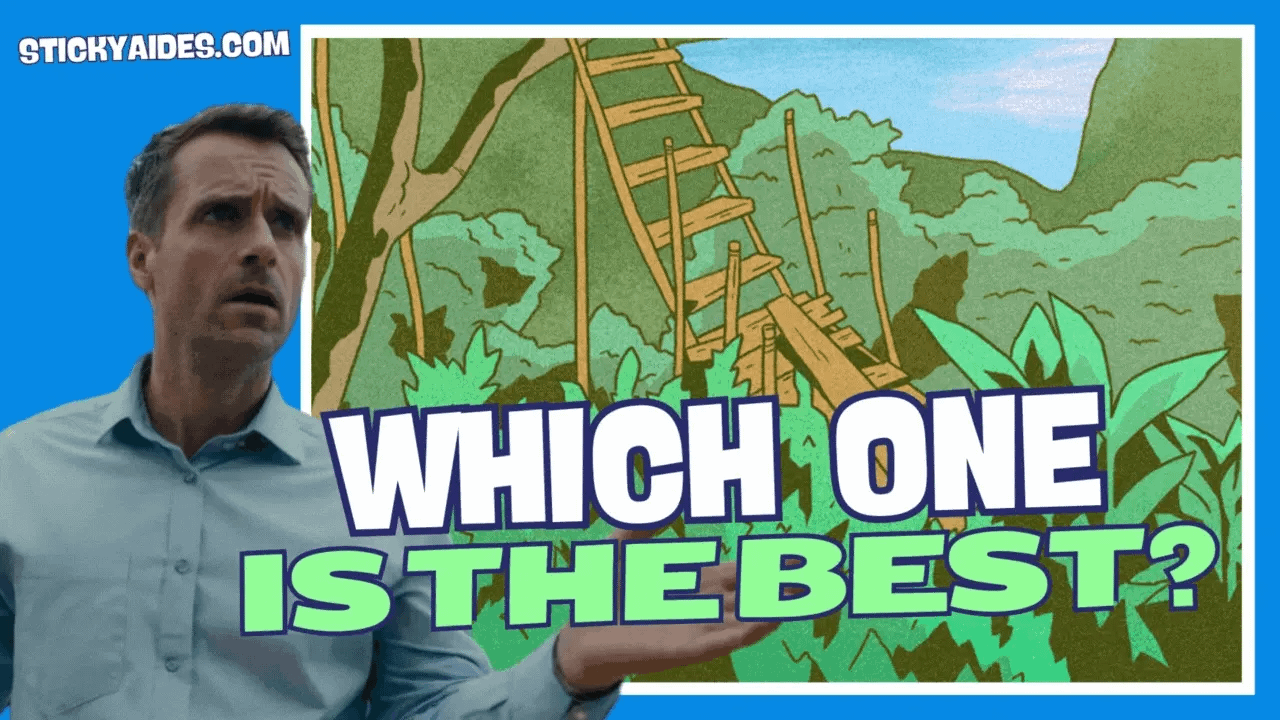 Q: Is this the right glue to bond styrofoam to wood?
A: I believe it would work as it is a very strong adhesive. You won't need much of it for the job.
Q: Can I dilute this glue and apply it with a paintbrush?
A: It is not recommended.
Q: Is this a marine-grade glue? I'm building a wooden boat and want to ensure its durability.
A: You should consider boat life products. the Original Gorilla Glue is not classified as a marine-grade glue.
Q: Can Gorilla Glue Original reattach a rubber sole to my Hunter Wellington boots?
A: The Original Gorilla Glue is not recommended for use on rubber surfaces. If you've read my article zap a gap vs super glue, you'll find that Zap-A-Gap can effectively glue a rubber sole back onto a shoe. It provides a strong bond and can be used for shoe repairs.
Q: Does this glue expand while drying? If so, won't it push glued objects apart or lift one off the other?
A: The Original Gorilla Glue does foam and expands approximately 3-4 times its applied amount. To prevent the glue from separating the glued pieces, we recommend clamping the surfaces together.
Q: Can Gorilla Glue Original repair and withstand the pressure of a 400-gallon water tank that has been damaged?
A: It is advisable to replace the entire 400-gallon water tank. However, if you prefer to repair it, I would recommend consulting a professional who specializes in complete repair patch up kits for such tanks.
Q: Why does Gorilla Glue Original turn to mush when submerged underwater for a period of time?
A: The Original Gorilla Glue is 100% waterproof.
Q: Can I use Gorilla Glue Original for building model airplanes?
A: I don't believe it would be suitable for that purpose. The one I used foams up quite a bit during the curing process.
Q: Will Gorilla Glue Original effectively seal a crack in a deck board? The crack is causing the deck to creak.
A: This glue has a thin consistency when applied but expands like expanding foam, similar to what is used to seal window gaps. I recommend using it sparingly. Additionally, if you accidentally drop any glue, be sure to wipe it up immediately before it sets and cures. Otherwise, it can be challenging to clean up.
Q: Why doesGorilla Glue Original spill over and create a mess?
A: I believe the label advises usingcaution and applying the glue sparingly. It's important to note that the Original Gorilla Glue expands as it cures, so if you apply too much, it can overflow and create a mess. It's best to use the glue in small amounts and clamp the surfaces together to prevent excessive expansion. isiting their website for more information.