Looking at this Gorilla Glue in hair removal tutorial? You glued your hair down with Gorilla Glue like Tessica Brown, didn't you? Don't worry, you're not the first person to make this tragic mistake. Gorilla Glue is strong enough to hold a car together, so imagine what it can do to your luscious locks!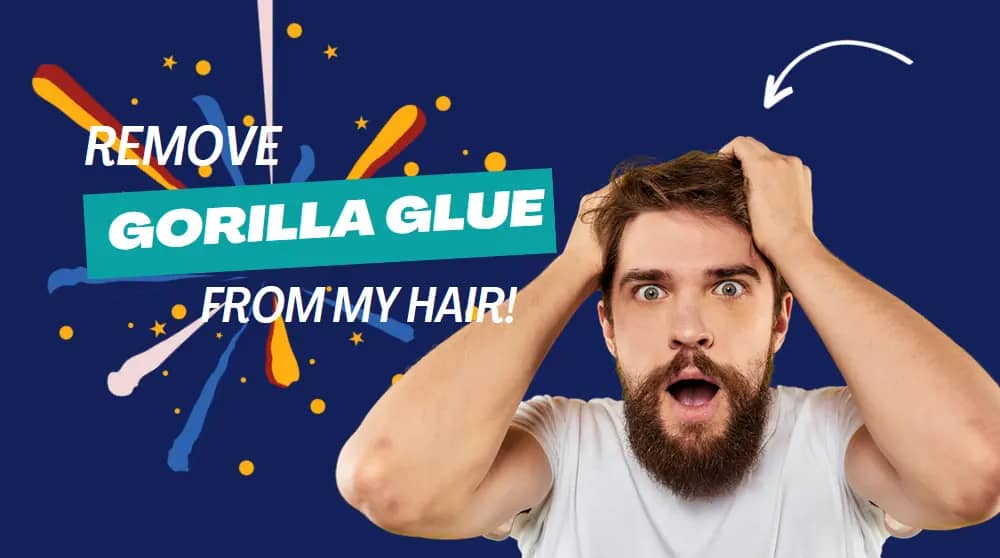 In this guide, I'll share the gentle formula for removing gorilla glue from hair without ripping out your strands in frustration. We'll peel back the layers of Gorilla Glue's chemical composition to understand why it binds harder than Ross and Rachel. Then we'll reveal which solvents can loosen that beastly bond and send Gorilla Glue packing.
Drawbacks of Existing Gorilla Glue in Hair Removal Tutorials
Here are existing online guides:
| Online How-Tos | Drawbacks |
| --- | --- |
| Use a comb and a shampoo | A regular shampoo likely won't be strong enough to break down Gorilla Glue. Combing may damage the hair by ripping strands that are stuck together. |
| Use non-oil-based products | Products like WD-40 can dry out the hair and scalp. Chemicals may be harsh and irritating. |
| Use vegetable oil | Oil may not fully dissolve the glue and can leave hair feeling greasy. It could take many applications over several days. |
| Use baking soda | Baking soda can dry out the hair and irritate the scalp if left on too long. It may not fully break down the glue. |
What Are the Components of Gorilla Glue and How to Remove It
I've analyzed the 📥Gorilla Glue technical data sheet. Here are the key characteristics of Gorilla Glue and the corresponding requirements for products to remove it from hair:
Characteristics of Gorilla Glue:
One-component moisture-hardening polyurethane adhesive
Bonds tightly and has limited gap-filling properties
Hardens by absorbing moisture from the air and bonded materials
Does not contain solvents
It can only be removed mechanically once cured
Contains 4,4 ́diphenylmethan-diisocyanat which is hazardous
Requirements for Gorilla Glue remover products:
Must be able to break the strong polyurethane bonds in Gorilla Glue
It should contain solvents or chemicals to dissolve the cured glue
Must be able to penetrate into the glue to break bonds effectively
Should be specially formulated for use on hair and scalp
Must be able to dissolve glue without needing to scrape or pull hair
Should neutralize the isocyanate compounds present in Gorilla Glue
Needs to be non-irritating and safe for use on the skin and eyes
In summary, an effective Gorilla Glue remover for hair needs strong solvents to dissolve the tough cured glue, but it also needs to be gentle enough for hair and skin contact. Specialty hair adhesive removers or solvent gels would likely work best.
Tape in Extension Remover: Removes Gorilla Glue in Hair

First and foremost, this spray exceeded my expectations. Unlike my previous attempts, it proved to be much more effective. Instead of using excessive amounts, I learned that just a few sprays per tape were sufficient. After allowing it to sit for about 5 minutes, I was pleasantly surprised to find that the extensions slid right off, leaving behind only a minimal amount of glue that I could easily detangle from my hair.
One of the best things about this product was that it significantly reduced hair loss during the removal process. Unlike before, where you would experience painful ripping when the glue remained stubbornly stuck, this spray prevented that entirely. It truly lives up to its promise of dissolving the glue.
In terms of speed and efficiency, I was amazed. The remover loosened the tape-in extensions incredibly fast. In just about 10 minutes, you will be able to remove 60 tapes with minimal hair loss. The only downside was the lingering tingling sensation it left on your scalp.

Pros of Tape in Extension Remover
Here is why this product might be useful for adhesive removal:
Safe and Effective
The extension remover spray is formulated to effectively dissolve and remove adhesive residues without causing damage to the hair or scalp. It is designed to be gentle on the hair while efficiently breaking down the glue.
Fast Acting
The product claims to have a fast-acting formula, which means it can work quickly to dissolve and loosen adhesive bonds. This can save you time and effort compared to other removal methods that may require more time and patience.
Versatile Application
The product is advertised to work not only on tape-in extensions but also on lace wigs, hair glue bonding residues, and double-sided extension tapes. This versatility suggests that it may be effective in removing various types of adhesive, including Gorilla Glue.
Convenient to Use
The extension remover spray comes in a convenient spray bottle, making it easy to apply directly to the areas where the adhesive needs to be removed. The spray form allows for targeted application, ensuring that the product reaches the desired areas effectively.
Goo Gone Bandage Adhesive Remover For Skin – Removes Gorilla Glue from Scalp

Speaking of adhesive residue, I recently had to deal with stubborn adhesive from boob tape. I followed the instructions and soaked the tape with baby oil, but sometimes there would still be some residue left. That's when I turned to Goo Gone Bandage Adhesive Remover, and it worked like magic. I simply applied a small amount to a cotton ball and gently wiped away the stubborn adhesive. The best part is that it didn't irritate my sensitive skin at all. I can't recommend this product enough, especially if you're dealing with adhesive residue from medical tape or crafting projects.
One of my favorite uses for Goo Gone Bandage Adhesive Remover was when I needed to clean up after gluing my dog's ears together to help train them to stand properly. The residue was a hassle to remove, but with this product, it was a breeze. A little bit of Goo Gone and minimal effort, and the residue was gone. Plus, my dog didn't seem to mind the smell. It's definitely a win-win situation, and I wouldn't hesitate to use this product on myself or my furry friend again.

Pros of Goo Gone Bandage Adhesive Remover
Using Goo Gone Bandage Adhesive Remover can be beneficial for removing Gorilla Glue from hair due to the following reasons:
Effective Adhesive Removal
Goo Gone Bandage Adhesive Remover is specifically designed to safely and effectively remove adhesive residues, including strong adhesives like Gorilla Glue. It can help break down the glue and make it easier to remove from hair.
Safe for Skin
This adhesive remover is formulated to be safe for use on the skin. It is gentle and won't cause harm or irritation to the scalp or hair.
Versatile Application
While it is primarily designed for removing bandages and medical adhesives, Goo Gone Bandage Adhesive Remover can also be used for various other adhesive removal purposes. It can be applied to remove Gorilla Glue from hair without causing damage to the hair strands.
Easy to Use
The product comes in a convenient bottle with an applicator, making it easy to apply directly to the affected area. It requires minimal effort and can be quickly applied to the hair to start the adhesive removal process.
FAQ of Goo Gone Bandage Adhesive Remover
Q: Hey! Unfortunately, my cats got nail glue on their fur. Will this product help remove it?
A: Goo Gone Bandage & Adhesive Remover is highly effective in removing tough adhesives, such as hospital adhesive tape. I had tried various household items with little success before discovering this product.
Q: Can this product remove glue from the skin? I recently had surgery, and there is still some glue remaining that I need to remove.
A: While I'm not certain about its effectiveness on surgical glue, the Goo Gone Bandage & Adhesive Remover effortlessly removed the glue from monitors and bandages without any issues. It slid right off!
Q: Does this product contain Aloe?
A: No, this product does not contain Aloe.
Q: Hi, I'm scheduled to have E.E.Gs done next week, and I'm looking for something that can effectively remove the glue from my hair afterward. Is this product safe and efficient for that purpose?
A: Yes, it works great! It functions similarly to regular Goo Gone, and I assume it's safe to use on the skin. Best of luck with your E.E.Gs!
Q: Is acetone present in this product?
A: No, this product does not contain acetone.
Q: Will this product help remove the "wax" ring used with an ostomy barrier from the skin?
A: It's a tough question because I'm not familiar with the consistency of the wax ring. If it's extremely sticky and tacky, I wouldn't recommend using this product, especially in such a sensitive area. Goo Gone Bandage & Adhesive Remover may leave a slight skin irritation and might require extensive scrubbing and washing, which might not work as expected.
Q: What is the difference between this Goo Gone and the original Goo Gone? It's priced at $3.99 and has the same ingredients except for a slight difference in emollient content.
A: The Goo Gone Bandage & Adhesive Remover is specifically designed for safe use on the skin. The original Goo Gone, on the other hand, is not recommended for use on skin or hair.
Q: Is this product safe for use with a continuous glucose monitoring (CGM) electronic device?
A: Yes, Goo Gone for Skin can safely and completely remove tape and adhesives from instruments, equipment, containers, and skin.
Q: Does this product contain orange solvent?
A: This product is citrus-based. Oranges themselves are not solvents; they are acidic. The product worked great and did not cause any burning sensation.
Q: Can I safely use this product on car paint?
My Latest Updates
👋 Hi! This is Ronald. I just published 2 new articles you may enjoy reading. Feel free to keep reading this one or 👇 check out the new articles anytime.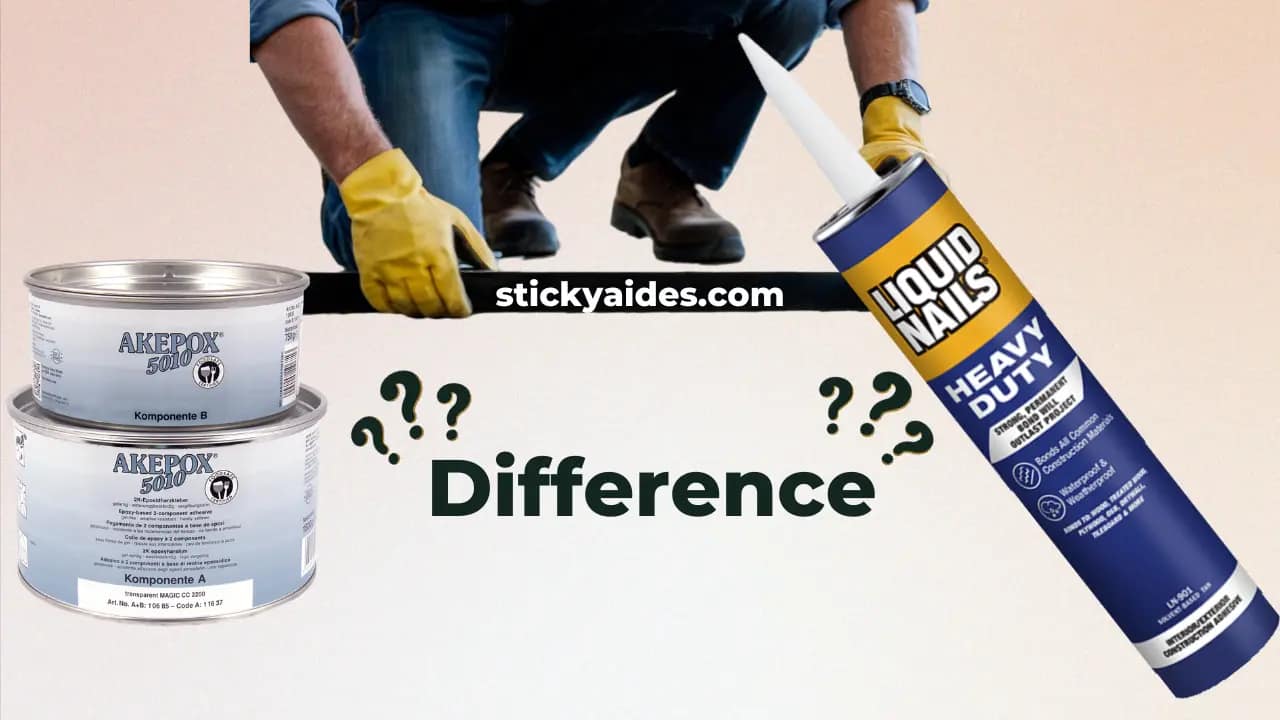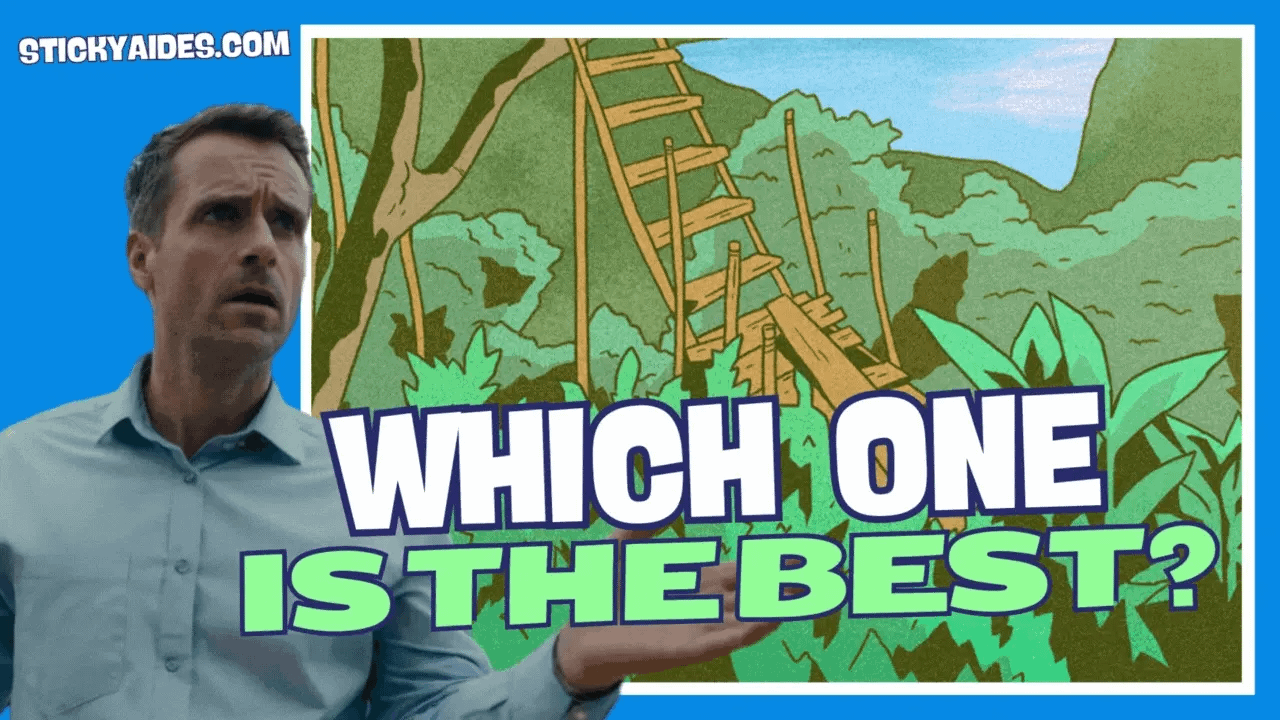 A: Goo Gone Bandage & Adhesive Remover is primarily intended for medical use. While it is safe for skin, using it on car paint for non-medical purposes may not be ideal. However, since it doesn't harm the skin, you might get away with using it on auto paint.
Q: Is this product suitable for removing face gems and bindis?
A: Absolutely! Goo Gone Bandage & Adhesive Remover is alcohol-free and sting-free. It effectively removes bandages, medical tape, athletic tape, and adhesive residue from your skin or surfaces. Moreover, it works well on temporary tattoos, ink, body glitter/paint, wax, marker, pen, stamps, and even helps remove gum or sticky substances from hair. Therefore, it should work effectively in removing face gems and bindis as well.