Hi! Ronald here. Want to know who's the winner of Gorilla Glue vs Shoe Goo? Let me break it down for you in a way that won't make you want to glue your ears shut: They're like the Hulk and Thor of the adhesive world, except instead of smashing things, they stick them together. They can bond anything from leather to rubber to vinyl, and they're tough enough to withstand even the most hardcore shoe-wearing activities. But what sets them apart? Let's find out, shall we?
What's the difference between Gorilla Glue and Shoe Goo?
The most significant difference between the two is how strong their bonds are once dry. Shoe Goo creates a flexible bond but takes longer to cure. Gorilla Glue sets faster compared to Shoe Goo and creates a rigid bond. So, Gorilla Glue will suit you if you need your shoes repaired quickly or you're reattaching soles.
🧪My Hands-on Test of Gorilla Glue (Gorilla Super Glue Gel XL)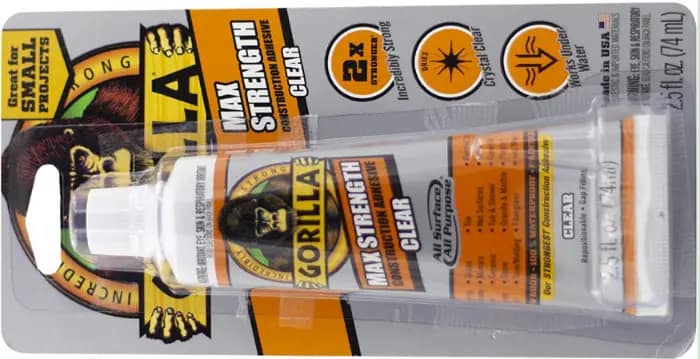 ✅Pros
The glue is a gel, which makes it easy to control how much product you use, and it is not too sticky when applied. However, it does require caution when using it since it is very sticky instantly and can cause issues if you do not prepare the job before using it.
One example of my use so far was when the decorative silver strip on my suitcase's pull-out handle was popping out. Before it broke off and caused either an injury to the hand or weakened the handle, I decided to apply the Gorilla Super Glue Gel XL to reattach it permanently. And by permanently, I mean it! This glue should hold that silver strip in place long after the rest of the suitcase is destroyed! This stuff feels tough!
Does Gorilla Glue Work on Shoes?
Yes sure, In a pinch and on a budget, I turned to trusty Gorilla glue to help me reattach the sole of my Jordan sneaker.
First, I cleaned off the old adhesive from both the shoe and the sole, then I applied a thin layer of glue to the shoe. I carefully positioned the sole and applied pressure for a few minutes.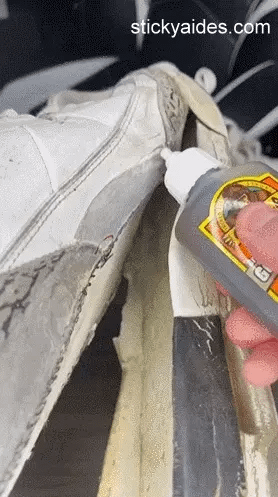 The product is also versatile since it can be used on different types of materials, such as plastic, wood, and fabric, which is a plus. It is also long-lasting and does not dry out quickly, which is something that I have experienced in the past with other similar products.
❌Cons
However, there are some precautions to keep in mind when using this glue. For instance, I had to be careful while cleaning the nozzle after each use since moistening the nozzle with a towel can solidify the fresh gel almost instantly onto the nozzle. It is easier to let the gel dry a bit and break off the dried gel. Also, the glue dries fast, so I had to hold the piece in place for the first minute or so to ensure that it sets on an uneven spot with divides.
Nevertheless, this glue has undoubtedly saved me a lot of money and frustration. For example, I had an old wooden cabinet falling apart due to age, and I was able to piece it back together with ease using glue. I made sure to clamp the wood pieces tightly together for 8 hours, and it worked wonders.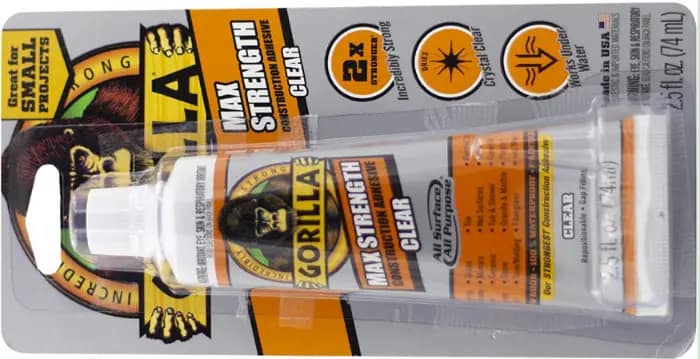 💬 What U May Be Interested in Gorilla Glue
Q: Is it safe to use Gorilla Super Glue Gel on glass surfaces?
A: We don't advise using Gorilla Super Glue Gel on the glass as the bond may weaken over time due to the alkalinity in the glass.
Q: Can I use this to bond stainless steel to stainless steel?
A: Yes, it should work.
Q: Is it possible to use this to bond steel to wood?
A: I wouldn't recommend using this glue for that purpose. I suggest using an epoxy resin for a strong bond instead.
Q: Does Gorilla Super Glue Gel work well on metal?
A: Yes, it works on metal surfaces.
Q: Where can I find the Gorilla Glue?
A: I was searching for the Gorilla Glue I usually use and stumbled upon it.
Q: Can I use Gorilla Super Glue Gel to bond a silicone gasket to steel containers?
A: Hello, Gorilla Super Glue Gel works on steel surfaces, but gluing silicone is considered "trial and error."
Q: Why do I need to mist water when using Gorilla Glue?
A: Gorilla Super Glue doesn't require water. Only Original Gorilla Glue needs water since it is a moisture-curing polyurethane.
Q: Is it possible to use this to glue a ceramic tile to a wooden picture frame?
A: Yes, you can use it if the tile is already self-adhesive and you want to reinforce it. Once applied, make sure the glue is completely dried for a period of time.
Q: Is Gorilla Super Glue Gel safe for use on Styrofoam?
A: I have found it to adhere to everything, but I cannot advise on the fumes when working with Styrofoam.
Q: Can I use it to fix a handle on a microwave?
A: Yes, I used it to fix a plastic knob on my dryer, so it might work for your microwave handle.
Q: Will it hold decorative plates on the wall?
A: It is strong enough to hold decorative plates on the wall, but when you reposition or remove the plates, the glue may rip a big hole in the wall. Therefore, I wouldn't recommend it for this application.
Q: Can Gorilla Super Glue Gel be used to bond aquarium ornaments?
A: Gorilla Super Glue Gel isn't waterproof, and we cannot confirm it's non-toxic once cured. We also don't advise using Gorilla Glue products in applications that could lead to direct food contact or consumption or in situations where glue may be ingested.
Q: Can I use this glue to attach something to the wall?
A: Yes, Gorilla Super Glue Gel works on most surfaces and is thick enough to be used for vertical applications.
Q: What's the difference between 102433xl & 7700104 or the best glue under constant twisting pressure?
A: Gorilla Super Glue products dry rigid and not flexible.
Q: Can I use Gorilla Super Glue Gel to bond vinyl to EPO foam?
A: We don't recommend using Gorilla Super Glue Gel on foam materials it may dissolve or eat away at the foam. For bonding vinyl to EPO foam, we recommend using a specialized adhesive designed for foam materials.
🎯 My Hands-on Test of Shoe Goo (Shoe GOO 110212 Adhesive)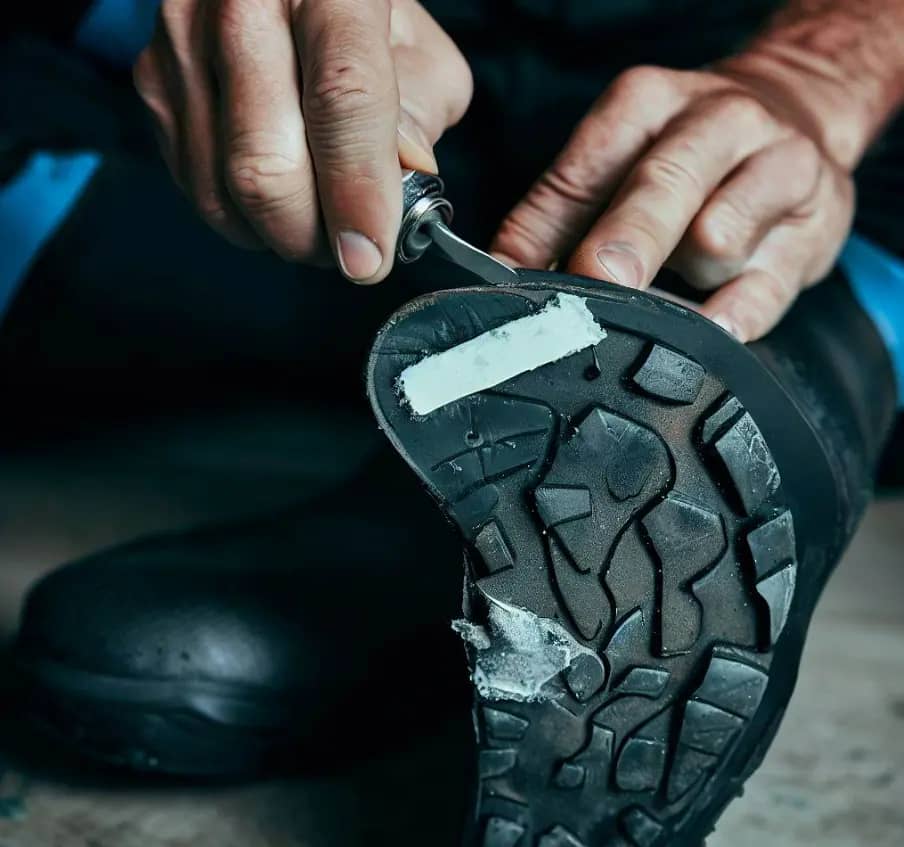 Repairing Scuba Boots
I had scuba boots with failing adhesive on the soles. Applied Shoe Goo generously between the sole and boot and seam sealed the sole.

The adhesive is holding up well, and the product cured very strong, slightly stretchable, and super glossy.
Working Time and Drying Speed
Another tester noted that the working time for the product is about 30-60 seconds before it dries.

They also noted that the product dries faster than anticipated, and they had to remove it and try again after applying too much.

However, once cured, the adhesive did not shrink or expand and remained strong and flexible.
Shoe Repair and Longevity
Several testers have successfully used Shoe Goo to repair shoe soles and extend the life of their footwear.

One tester had previously tried other "shoe glues" without success, but found that Shoe Goo was a game-changer. It is elastic enough to bend and strong enough to hold onto whatever material needs bondin
Color and Clean-up
Testers note that the product is black and messy, which can make clean-up difficult if it gets on clothing or surfaces.

However, if used carefully, the color should not be an issue. Additionally, it is important to clean up edges before waiting for the glue to cure to ensure a neat appearance.
Shoe Goo is not just for repairing shoes. Users have successfully used it for various applications, including jewelry repair, sealing cracks in plastic, and even filling rust holes in utility trucks.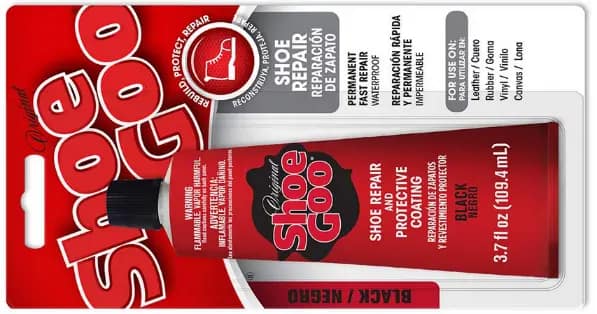 💬FAQ of Shoo Goo
Q: Can I use this adhesive anywhere on my shoes, or only certain parts? Will it leave residue?
A: The black version works well for rough repairs like sole adhesion and sticking pieces of leather together. However, it is sticky, hard to apply, and will leave a mess unless areas are carefully masked off. It hardens to a shiny black finish and is great for boots on their second or third life. Residue is similar to caulking material but jet black and hard to control.
Q: How long should I let the shoe repair sit before wearing the shoes again?
A: One customer recommends letting it sit for 24 hours before wearing the shoes again.
Read More:e6000 vs shoe goo
My Latest Updates
👋 Hi! This is Ronald. I just published 2 new articles you may enjoy reading. Feel free to keep reading this one or 👇 check out the new articles anytime.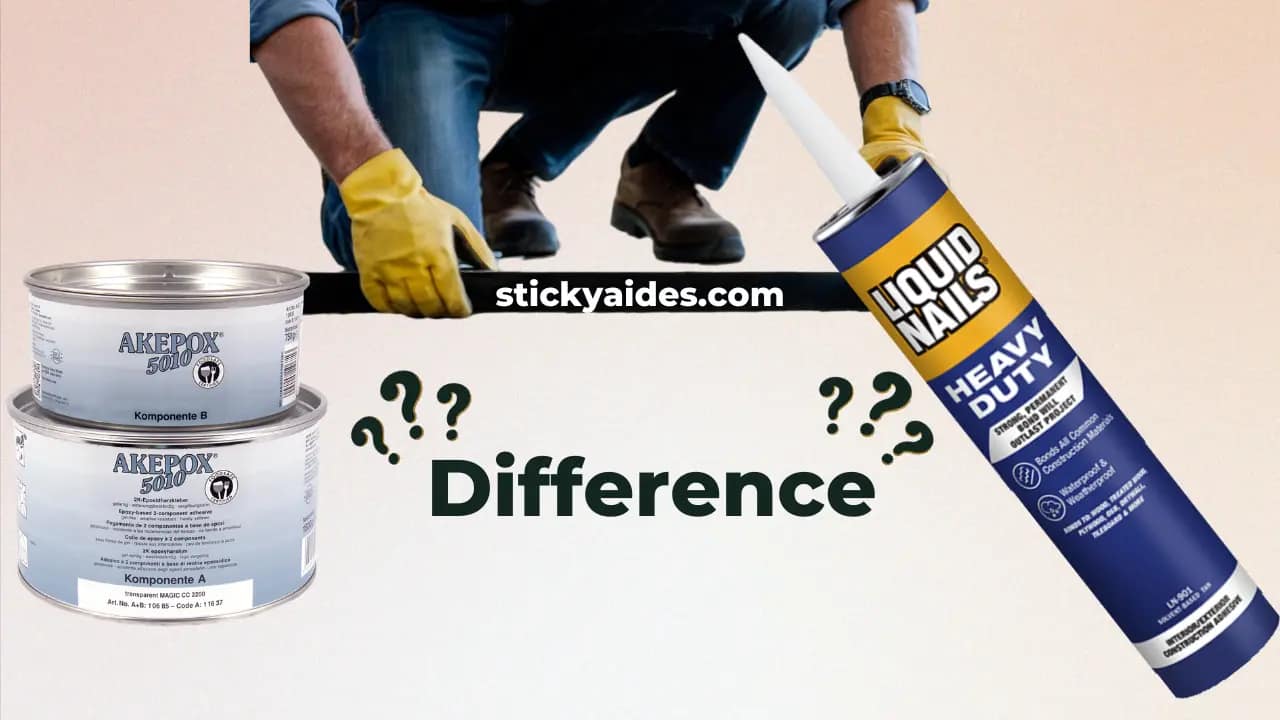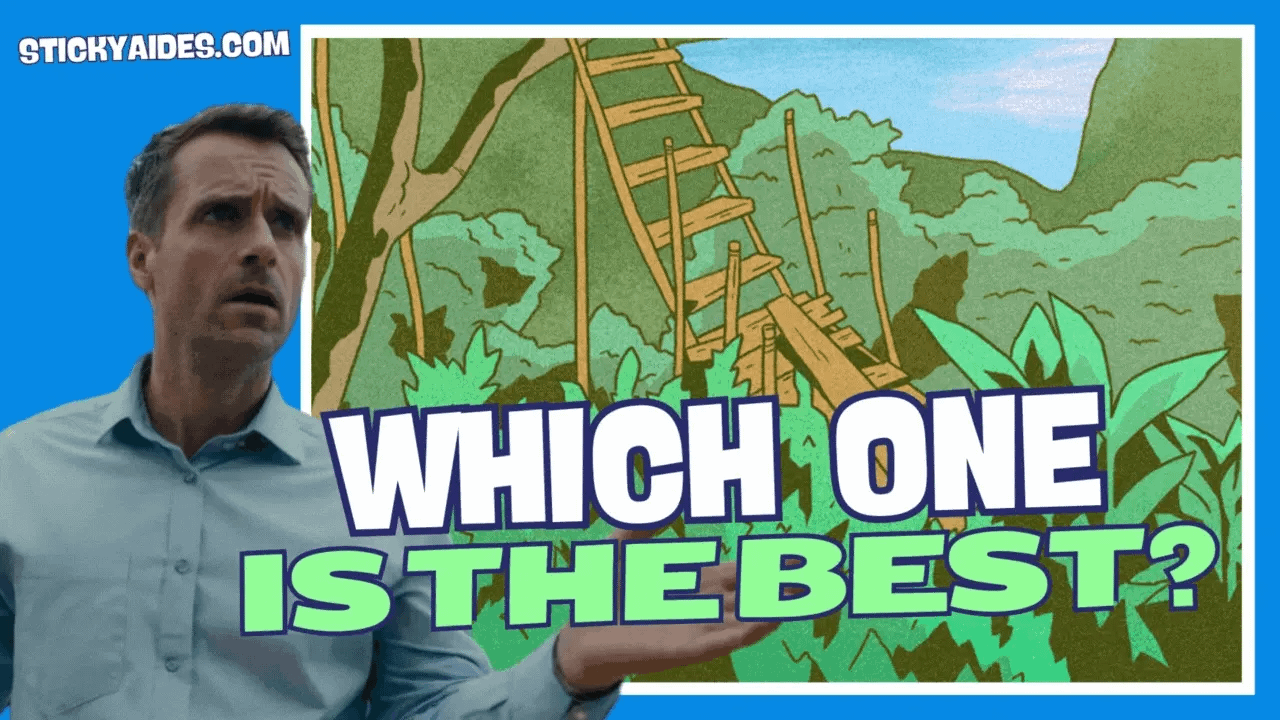 Q: Can I use Shoe Goo to repair felt soles on wading boots?
A: Unfortunately, it did not work for that.
Q: Would Shoe Goo be suitable for attaching an insole inside a shoe? Will the glue be noticeable through the insole?
A: I used it successfully to reattach the outer sole on biking clip-in shoes. The glue dried like silicone and has not hardened after a month.
Q: Can I use this adhesive on suede boots?
A: used it successfully to hold the sole to a suede boot.
Q: Can I use Shoe Goo to fill in a deep worn spot on the rubber sole of my boots?
A: It may work, Shoe Goo is messy and difficult to apply. A better solution may be to glue in a piece of rubber cut to the size of the worn spot.
Q: Can I use this adhesive to repair a broken toe thong on my sandal?
A: It is unlikely that Shoe Goo would work for this type of repair. A thong has a small connecting surface that will generally be under tension. A shoe repair shop may be able to patch, sew or replace the sandal thong.
Q: My shoes are peeling on top. Will Shoe Goo help to repair them?
A: Shoe Goo is usually used for soles because it is a rubberized tar-like substance. It can repair anything, but will be obvious on suede or fabric. If you provide more information about the material of your shoes, we can make a better recommendation.
Q: Can I use Shoe Goo to conceal scuffs on my faux leather black boots?
A: Used Shoe Goo to patch their faux black leather boots with good results. The repair was slightly shinier than the faux leather and somewhere in between matte and patent leather.
Q: Can I use Shoe Goo to join the two leather strips of my reversible leather belt?
A: A better glue for joining a two-sided belt together would be Barges contact cement. It is meant for leather and is the professional grade.
Q: My dog chewed a strap on my sandal in half. The sandals are plastic but still functional. Can I use Shoe Goo to hold the strap together or should I splice it?
A: It is doubtful that Shoe Goo would work for this type of repair. Sandal straps have lateral pressure that needs superglue or sewing to hold them together.
Q: Is Shoe Goo safe to touch once it has hardened?
A: Used Shoe Goo to glue the gasket back onto their car's windshield and has not experienced any adverse effects from touching it.
Q: How much Shoe Goo do I need to repair the entire bottom of my size 7.5 women's shoe?
A: You will likely need no more than 1/4 of a tube if you use a lot of it. This tube is about the size of a toothpaste tube.
Q: Can I use Shoe Goo to fix the detached heel on my wedged boots?
A: If the heel was attached with glue, Shoe Goo may work if you use a clamp to hold the two parts together until it dries. If the heel was attached with nails, you will need to take it to a shoe repair shop.
Q: Will Shoe Goo work for attaching taps to the rubber heels of my men's dress shoes?
A: It is likely that Shoe Goo would adhere the taps well, as it is tough and does not come off easily.
Q: My steel-toe shoes have very worn-down soles. If I purchase a rubber sole kit, will Shoe Goo hold and bond them together?
A: Yes, Shoe Goo is excellent for attaching rubber soles to shoes and building up worn areas on rubber or leather soles and heels.
Q: Can I use Shoe Goo to adhere the heel of my high heel shoe back to the sole?
A: While the bond is tight, it is best suited for flat surfaces under pressure. Another glue may be more suitable for this type of repair.
Q: Can I use Shoe Goo to glue a strap back onto my shoe?
A: It depends on the type of strap and the amount of tension it will experience. If it is merely decorative and won't be pulled, then Shoe Goo may work. However, if it will be under extreme tension, another glue may be more suitable.