Today we'll look at how to open Tacky Glue. I'm a huge fan of tacky glue. The only thing I don't like about it is that it takes forever to come down the bottle. So you have to hold the bottle upside down for a long time before you can use it.
Tacky Glue Hack

What I ended up doing was taking the cap from the more expensive bottle that I liked and unscrewing it when my regular glue bottle was empty.
Then I took a new cheap bottle and screwed on the special cap. Even though the cap isn't quite the right size for the cheaper bottle, it secures on there and works perfectly fine.
Now I can store the glue bottle upside down and the glue is always ready for me at the bottom whenever I need it.
My Latest Updates
👋 Hi! This is Ronald. I just published 2 new articles you may enjoy reading. Feel free to keep reading this one or 👇 check out the new articles anytime.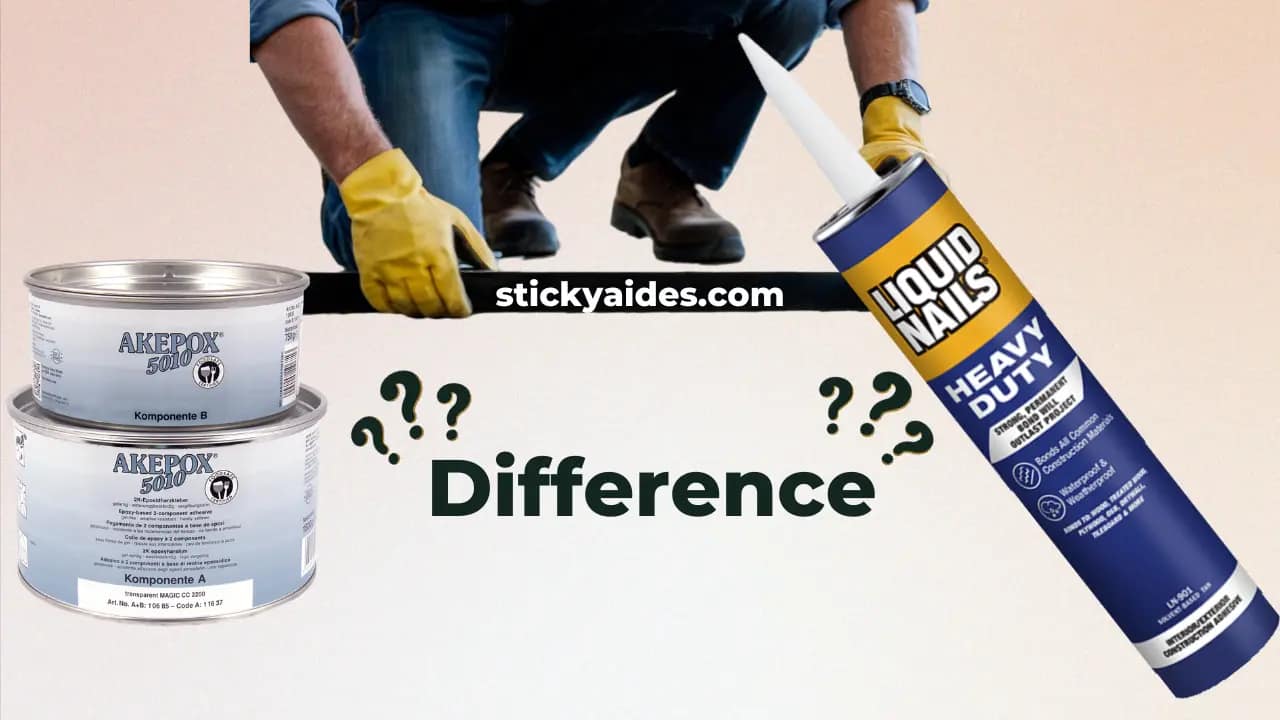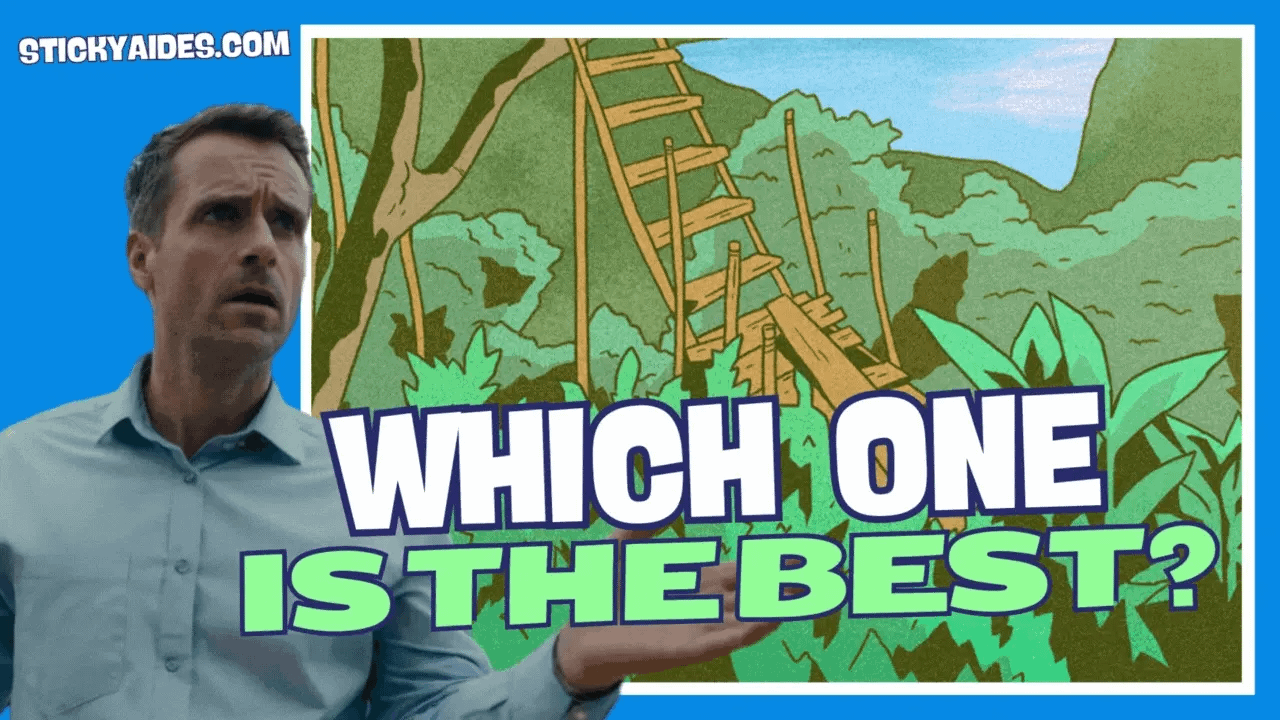 But that led to one question:
How to Open Tacky Glue?
Tacky glue, also known as craft glue or school glue, is a popular adhesive used for arts, crafts, and home projects. It has a thick, sticky consistency and dries clear, making it useful for applications where you want a strong bond but don't want the glue to be too noticeable.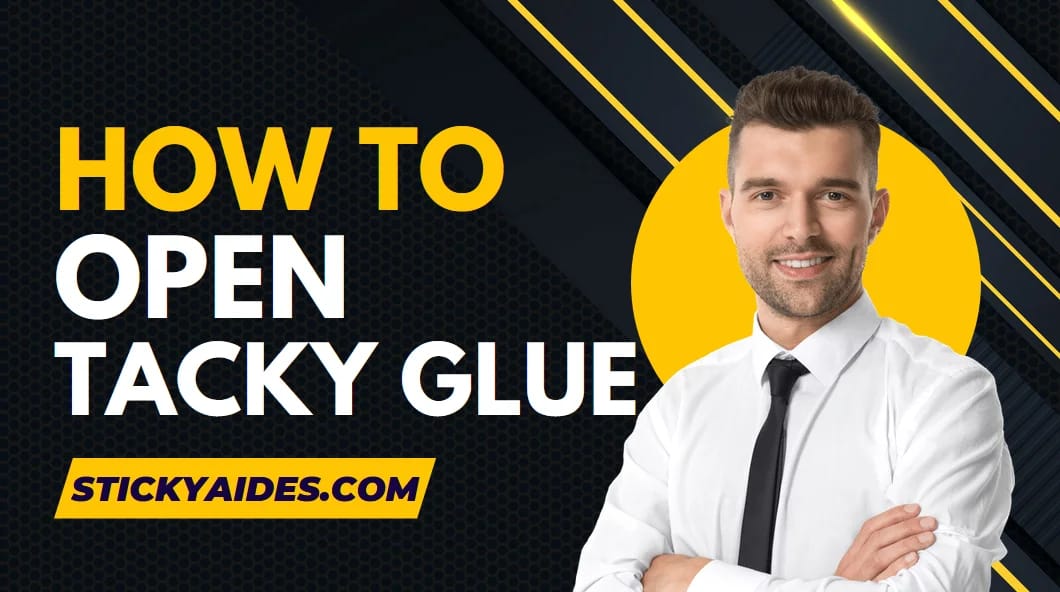 Opening a new bottle of tacky glue can be confusing at first, as the bottles often don't have an opening at the tip. Here are some tips for getting your tacky glue open and ready to use.
Total Time: 5 minutes
Choose Your Bottle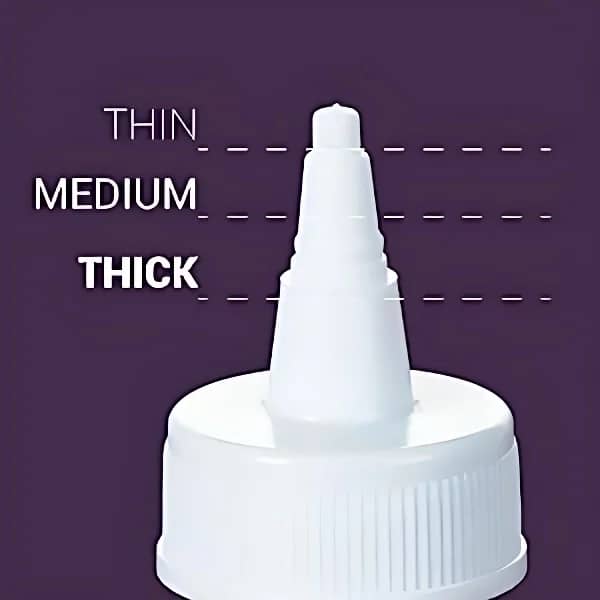 Tacky glue comes in a variety of bottle types and sizes. Small 4 ounce bottles are common for basic crafting, while larger 16 ounce bottles are available for bigger projects. Some bottles have a twist off cap, while others have a plastic seal under a screw top. Make sure you have the right supplies before trying to open the glue.
Remove the Outer Cap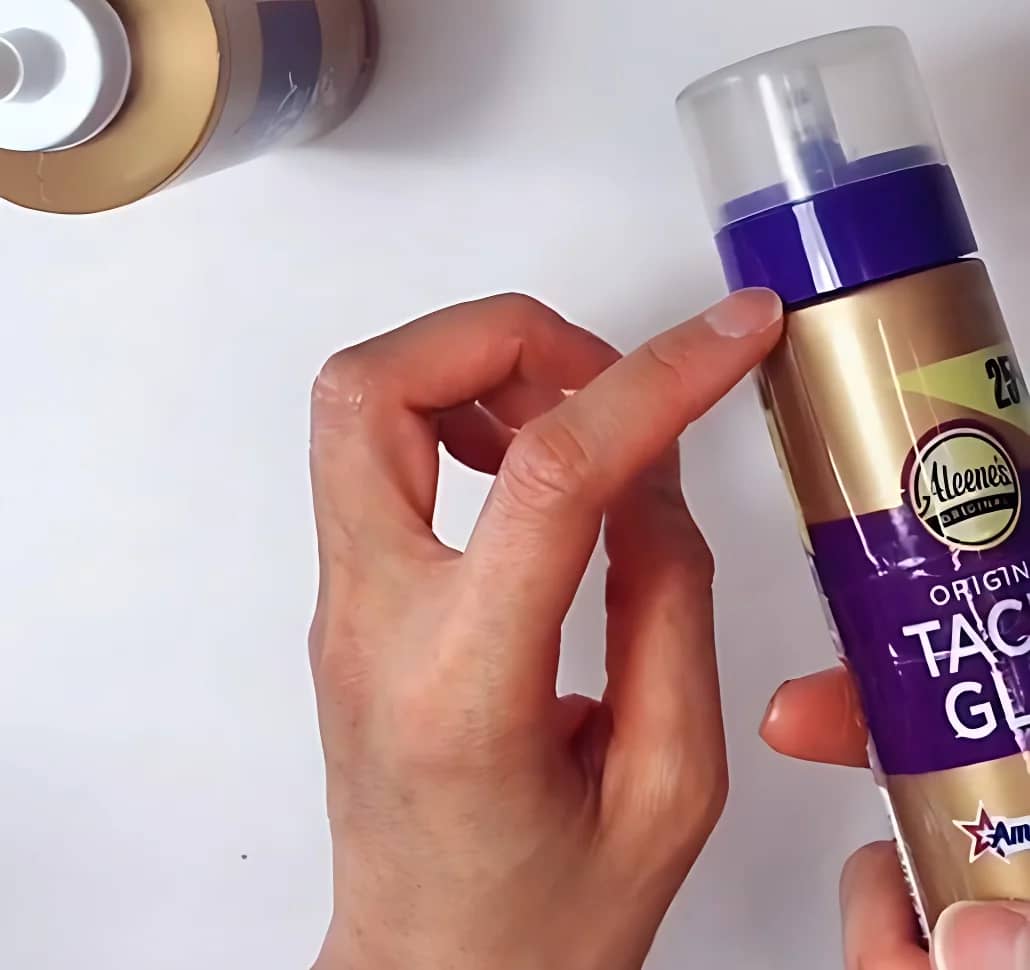 Start by taking off the outer plastic cap or lid on your tacky glue bottle. This will expose the tip of the nozzle underneath. Don't try to pry open this nozzle yet – there is still another seal to remove first.
Cut or Pierce the Inner Seal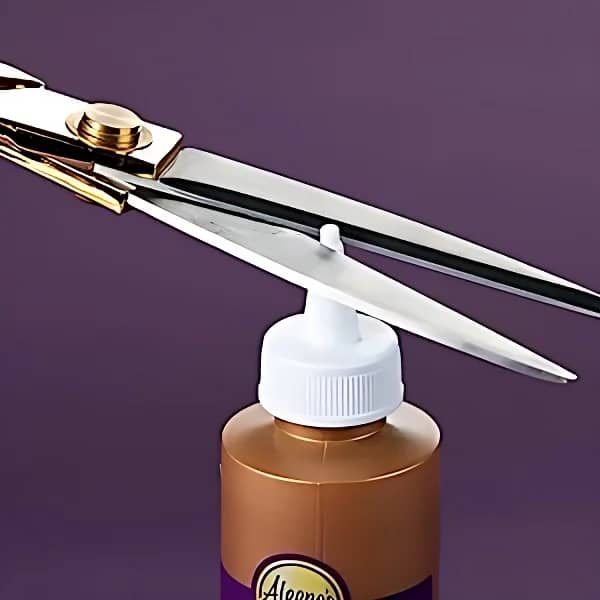 Underneath the outer cap, tacky glue bottles have an inner foil or plastic seal covering the nozzle. This helps prevent the glue from drying out before first use. Use a small knife, scissors, or thumbtack to carefully cut or poke a hole in this inner seal. Be careful not to make the hole too big – start with just a small opening.
Widen the Opening if Needed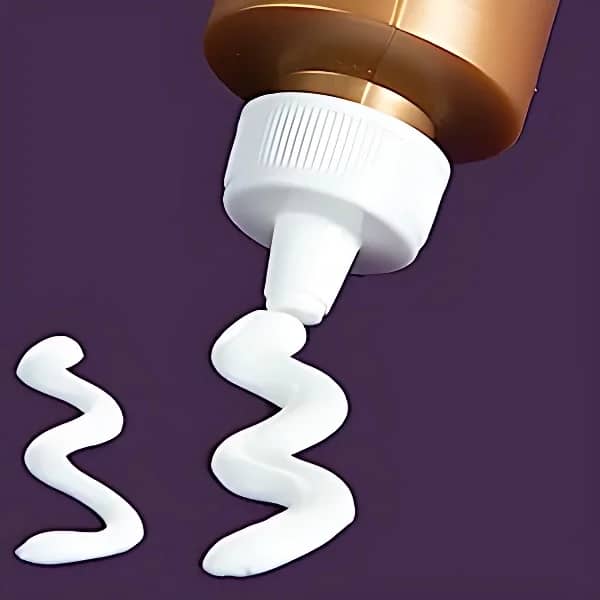 Test the opening you made in the inner seal by gently squeezing the bottle. If glue comes out, your tacky glue is ready to use as-is. If not, use your scissors or knife to carefully widen the hole a little bit more. Go slowly, as you can always make the opening bigger but you can't make it smaller again. The inner seal is designed to control the glue flow, so don't remove it completely.
Add a Glue Tip for More Control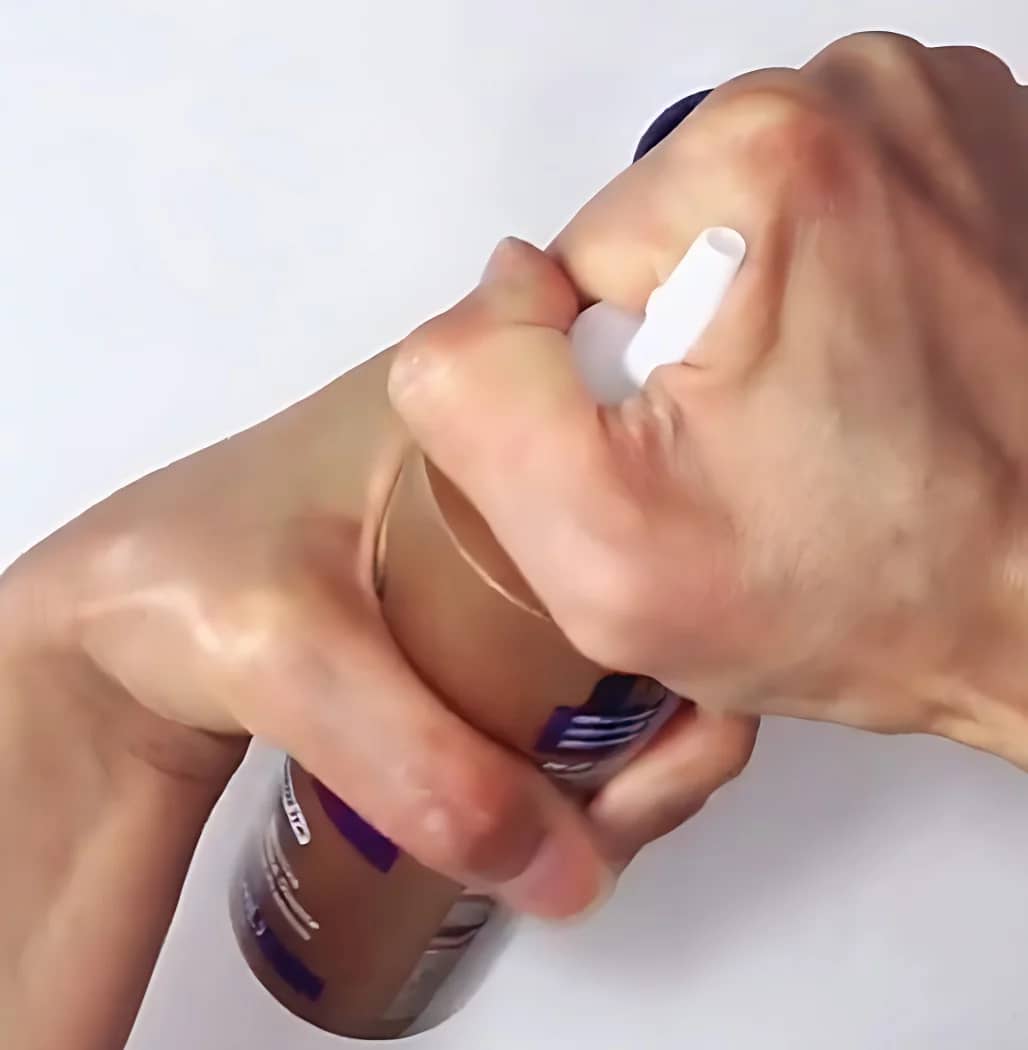 For extra control over your glue application, you can add a reusable plastic glue tip to the bottle once opened. Simply slide the tip over the nozzle and it will help direct the glue and prevent too much from coming out at once. Glue tips can also seal the bottle in between use to help prevent drying.
Supply:
Small 4 ounce bottles
larger 16 ounce bottles
Tools:
a small knife, scissors, or thumbtack
Materials: tacky glue

How to Use Tacky Glue Properly?
Always replace the outer cap tightly after using your tacky glue. This will help keep the remaining glue fresh and prevent the tip from getting clogged. If air is allowed to reach the glue in the bottle, it can start to dry up or get stringy. Tightly sealing the bottle is key for longevity.
Store Properly
Keep unused tacky glue stored upright in a cool, dry place. Avoid extreme temperatures or humidity, as these can impact glue quality over time. Refrigerating glue is not recommended, as condensation issues when removing from the fridge can lead to problems. Room temperature storage is best for maximum useable life.
Watch for Stringiness
If your tacky glue develops strings or gets thicker in consistency, this is a sign it is starting to dry up from improper storage or too much air exposure. You may need to clean the tip with water or replace it with a fresh bottle for best results. Avoid thinning with water as this will dilute the glue strength.
Clean Up Spills Promptly
Tacky glue can quickly dry on surfaces, making it hard to remove. Clean up any spills or messes while still wet using warm water and soap if needed. Once dried, the glue can be very difficult to get off skin, clothing, furniture, carpets, or other surfaces.
Use Glue Sparingly
A little dab of tacky glue goes a long way, so don't overdo it. Adding too much glue can make projects messy and won't necessarily make the bond stronger. Follow project instructions for the ideal glue amount and placement. Using glue sparingly will help bottles last longer too.
Consider Alternatives
For temporary bonds, repositionable projects, or delicate materials like photos or fabrics, opt for removable glues like glue dots, washi tape, or double-sided tape instead of permanent tacky glue. This will help prevent damage and allow for adjustments. Tacky glue is ideal for wood, ceramics, heavy materials, and permanent bonds.
Don't Inhale Fumes
Tacky glue is non-toxic when dry, but the odors from some glues can be strong during use. Work in a well-ventilated area and avoid inhaling fumes directly from the bottle. As with any glue, keep it out of reach of young children to prevent misuse or accidental ingestion.
Use Within Recommended Time Frame
Tacky glue has a shelf life of around 18 months from manufacture under ideal storage conditions. Always check the use-by date before starting big projects and don't try to use glue that has been sitting around for years. Old, dried up glue won't hold as effectively. Buying small bottles helps ensure freshness.
Dispose of Properly
When your glue has served its purpose, make sure to dispose of it correctly as you would any household chemical. Do not pour large amounts down drains or dispose of the bottle in regular recycling. Check area hazardous waste guidelines for tacky glue and bottle disposal instructions. Dried excess glue can go in the trash.
Conclusion
Tacky glue is the ideal go-to adhesive for household projects, school projects, repairs, crafts, hobbies, and more. By understanding how to properly open, use, and store it, you can have this versatile glue on hand for all your bonding needs. With a few easy tips, tacky glue can be your new secret weapon for flawless results and creations that stay together. Approach any arts, crafts, or home project with confidence knowing you have the knowledge to open, handle, and utilize this family-favorite adhesive like a pro.