When different materials come into contact with Gorilla glue, they bond quickly and effectively. There are countless ways to create and repair objects with this material. However, Getting it off plastic can be difficult if it's stuck on there. Despite their ability to harm or even destroy surfaces, some adhesives can do more harm than good. If you follow these tips and tricks, you can safely remove gorilla glue from plastic and restore it to its former glory.
Do you know Gorilla Glue?
Strong and durable, Gorilla Glue is an excellent adhesive. In addition to waterproofing surfaces, it also creates a strong bond when it dries.
You can use Gorilla Glue on wood, metal, glass, and plastic. Despite its versatility, this glue can be difficult to remove once it has dried.
My Latest Updates
👋 Hi! This is Ronald. I just published 2 new articles you may enjoy reading. Feel free to keep reading this one or 👇 check out the new articles anytime.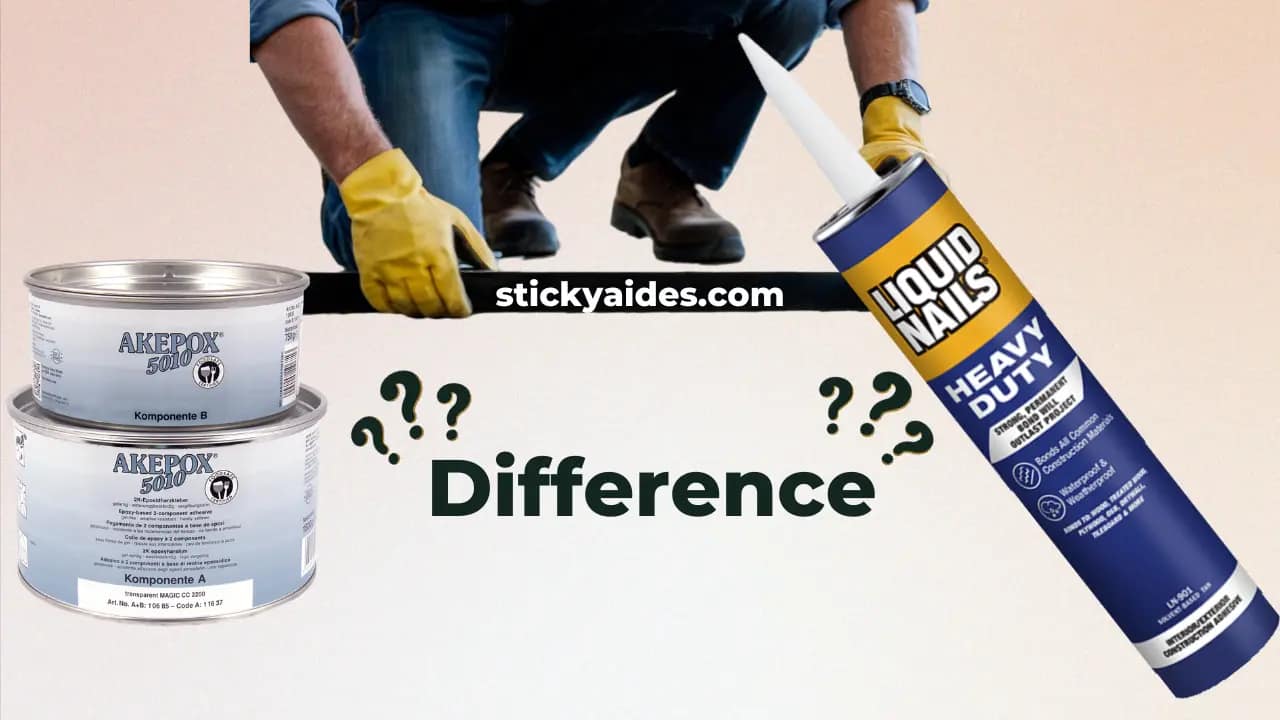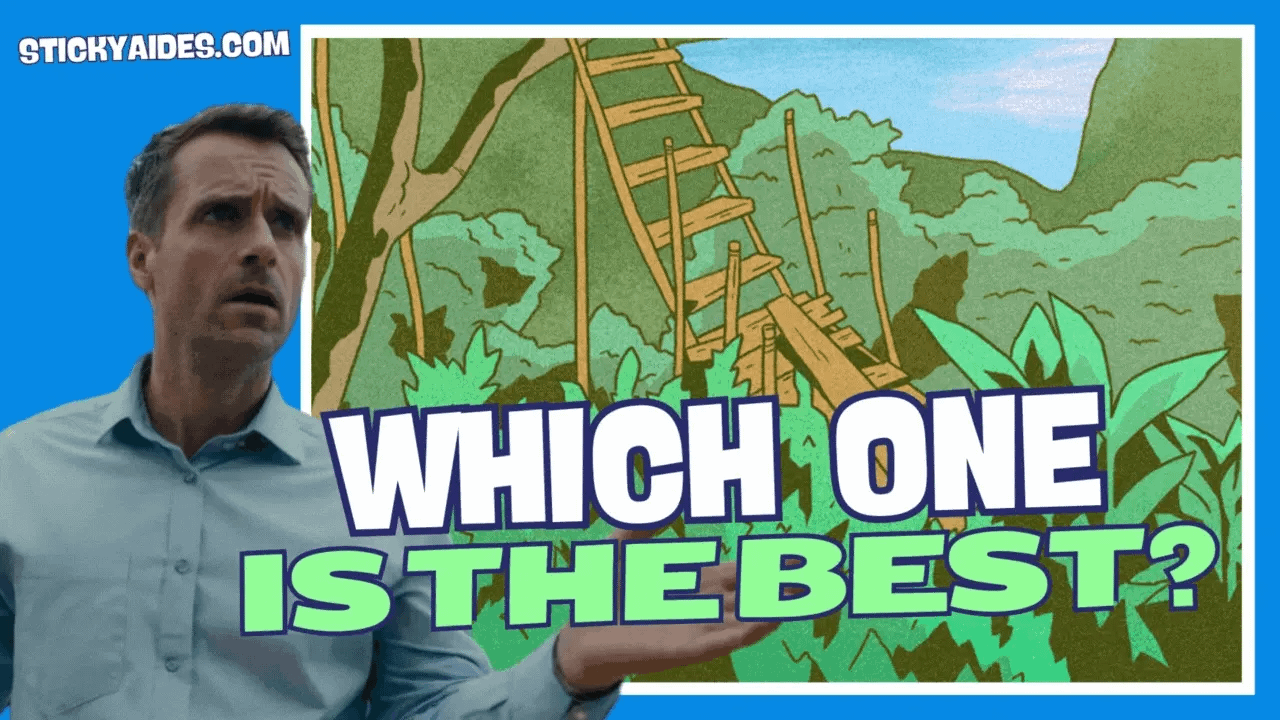 Read More: Does Gorilla Glue work on plastic? Definitely Yes, and No!
Several methods can be used to remove Gorilla Glue from plastic.
How to Remove Gorilla Glue from Plastic?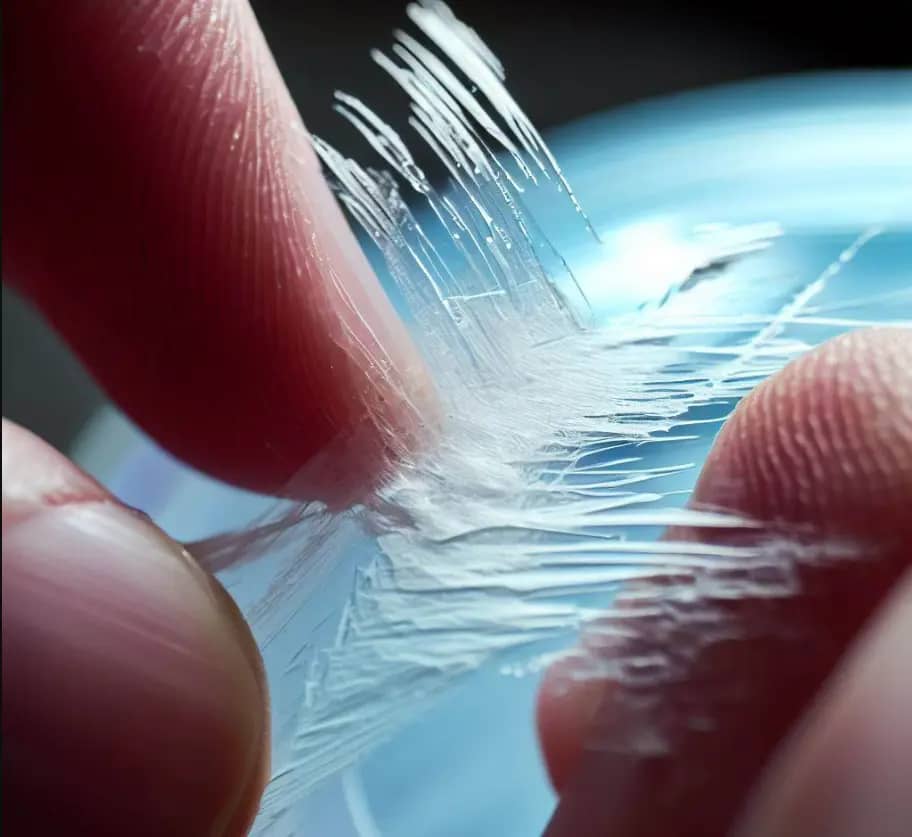 Glass Cleaner Method: A Simple Way to Remove Gorilla Glue from Plastic
Using a glass cleaner can be a simple and effective way to remove gorilla glue from plastic. The steps are as follows:
The first step is to soak a cotton ball in the glass cleaner of your choice. Don't forget to saturate it well.
Allow the cotton ball to sit for a few minutes on the sticky area after applying the glue to the cotton ball. During this time, the adhesive will be broken down by the glass cleaner.
When the glue has solidified, carefully scrape it off with a putty knife or other sharp object after a few minutes. Ensure that the plastic surface is not damaged by being gentle.
It may be necessary to repeat this process several times, depending on how much glue needs to be removed. If necessary, apply more glass cleaner with a fresh cotton ball.
The glass cleaner method should be enough to remove all gorilla glue from plastic surfaces with a little patience and elbow grease.
The WD-40 Method: An Effective Way to Remove Gorilla Glue from Plastic
The WD-40 method is a fast and effective way to remove gorilla glue from plastic without causing any damage to the surface. Give it a try and you'll be amazed at how quickly you can restore your item to its original condition.
Start by spraying WD-40 directly onto the area where the glue is stuck. Be sure to cover the entire area.
Allow the WD-40 to sit for about a minute. This will give it time to penetrate the glue and break it down.
Use a clean rag to wipe away the glue. Be gentle and take care not to scratch the plastic surface.
Repeat steps 2-3 as necessary until all the glue is gone.
Once the glue is removed, clean the area with soap and water to remove any leftover residue.
Dry the area off with a clean towel.
The Acetone Method: A Safe and Effective Way to Remove Gorilla Glue from Plastic
Here's a step-by-step guide on how to do it:
Pour some acetone onto a clean cloth. Be sure to use a clean and lint-free cloth to avoid any additional mess.
Rub the cloth onto the glue spot in a circular motion. This will help to work the acetone into the glue and break it down.
Continue rubbing until the glue has been completely removed. You may need to apply some pressure and do some extra rubbing to get all the glue off.
Wipe away any residual acetone with a damp cloth. This will help to remove any leftover residue and prevent any damage to the plastic.
Dry the area with a clean, dry towel. Make sure to dry the area thoroughly to avoid any water damage.
Repeat steps 2-5 if necessary. Depending on how much glue you need to remove, you may need to repeat the process a few times to get all the glue off.
The Ammonia and Water Method: A Safe and Effective Way to Remove Gorilla Glue from Plastic
Here's how to do it using ammonia and water:
Mix equal parts of ammonia and water in a container. Be sure to wear gloves and work in a well-ventilated area.
Soak a clean cloth in the solution and wring out any excess liquid.
Place the cloth over the glued area and let it sit for about 30 minutes. This will help to soften the glue and make it easier to remove.
After 30 minutes, remove the cloth and try to gently peel off the glue with your fingers. If it doesn't come off easily, use a plastic scraper or spatula to help remove it.
If there is any leftover glue residue, apply some more of the ammonia and water solution and let it sit for a few minutes before wiping it away with a clean cloth.
Once all the glue is removed, clean the area with soap and water to remove any remaining residue and dry it off with a clean towel.
Read More: Plastic Bonder vs. Plastic Weld | In-depth Analysis
The Risks of Ingesting Gorilla Glue: What You Need to Know
Gorilla Glue is a powerful adhesive that's known for its strength and durability. However, it's also important to be aware of the risks associated with this product, especially when it comes to ingestion. Here's what you need to know:
Ingesting Gorilla Glue can be dangerous. If you swallow Gorilla Glue, it can expand and harden in your digestive system, causing a blockage or obstruction. This can lead to severe pain, vomiting, and other digestive problems that require medical attention.
Getting Gorilla Glue in your eyes can cause irritation and redness. If this happens, rinse your eyes with water immediately and seek medical attention if the symptoms persist.
Gorilla Glue can also be difficult to remove from surfaces once it's applied. If you're not careful, you can damage the material you're trying to remove it from.
To avoid the risks associated with Gorilla Glue, it's important to handle it with care and follow the manufacturer's instructions carefully. Do not ingest the glue or get it in your eyes or mouth. If you accidentally get Gorilla Glue on your skin, wash it off with soap and water immediately. If you're having difficulty removing Gorilla Glue from a surface, consider using one of the methods we've discussed in our previous sections or seek professional help.
By being aware of the dangers of ingesting Gorilla Glue and taking the necessary precautions, you can safely use this powerful adhesive without putting yourself or others at risk.