The main difference between JB Kwik Vs. JB Weld is that: J-B Kwik is a faster-curing two-part epoxy with medium-temperature resistance up to 300 °F (149 °C). Although not as strong or heat-resistant as J-B Weld, it has the same adhesion and does not shrink when hardening¹. J-B Weld is a two-part epoxy that can withstand high-temperature environments (up to 550 °F or 288 °C)¹. It is designed to be extremely effective in even the harshest environments. Because it's a two-component (or 2k) epoxy system, it uses reactive chemistry to create the strongest bond possible⁴.
| Features | JB Kwik | JB Weld |
| --- | --- | --- |
| Set Time | 4-6 Minutes | 4-6 Hours |
| Cure Time | 4 Hours | 15-24 Hours |
| Tensile Strength | 2424 PSI | 3960 PSI |
| Temperature Resistance | Up to 300°F (149°C) | Up to 550°F (287°C) |
| Water Resistant | Yes | Yes |
| Chemical Resistant | Yes | Yes |
Reference:
(1) J-B Weld – Wikipedia. https://en.wikipedia.org/wiki/J-B_Weld.
(2) Know Your Bond | J-B Weld. https://www.jbweld.com/know-your-bond.
(3) Kwikweld Twin Tube | J-B Weld. https://www.jbweld.com/product/kwikweld-twin-tube.
(4) JB Weld Original Cold Steel VS JB Weld Kwikweld Head to Head … – YouTube. https://www.youtube.com/watch?v=dIZrtcMzcik.
🧪 My Hands-on Test of JB KwikWeld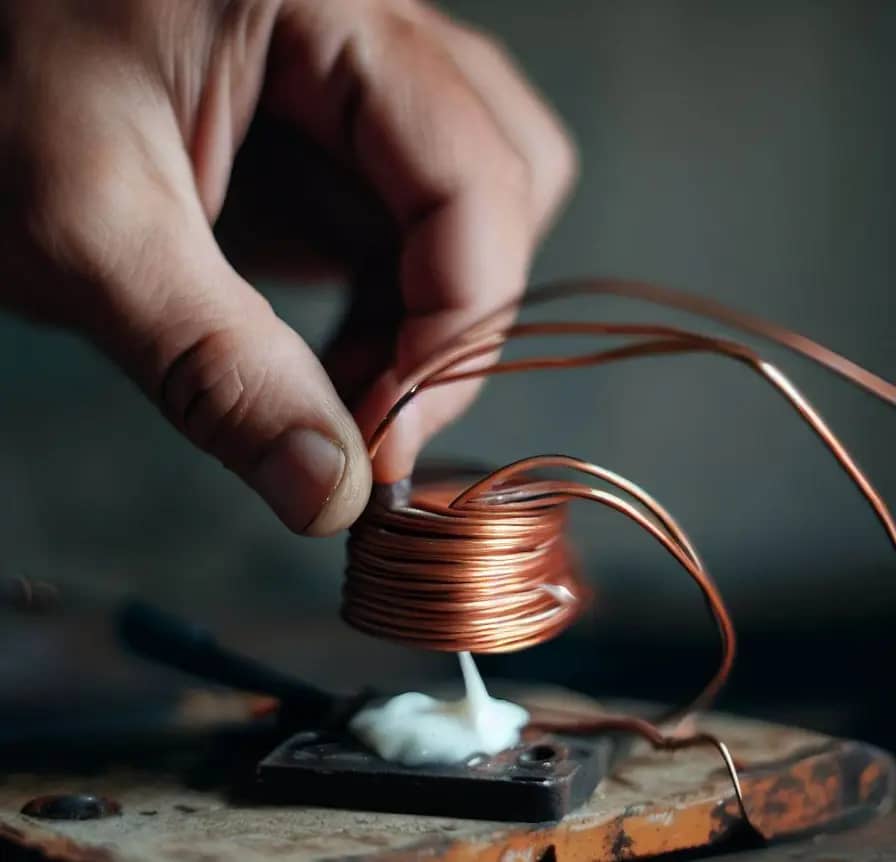 I've also used this product to repair household items, such as my galvanized metal watering can. When the end of the spout fell off, I applied JB Kwik Weld, and it was as good as new. It was easy to mix and apply, and it quickly transformed my broken waterer into a fully functional one. I even used it to glue pieces back onto a waffle iron, and the heat didn't affect it at all. I always keep some of this product on hand.
Another great use I found for this product was fixing my side view mirror, which had broken when a kid on a bike ran into it. I initially tried super glue, but it didn't last long. After giving JB Kwik Weld a try, my side mirror is now more sturdy than ever. This epoxy has been excellent for so many repairs, and I am truly impressed with its performance.
That being said, there have been a couple of instances where the product didn't quite live up to my expectations.
For example, I tried to fix a leaky garden hose reel, but the patch didn't hold due to the pressure. Additionally, it failed to repair my air tank, as the seal broke when the pressure reached 75 psi. Despite these setbacks, there are still many applications where I would use this product.
One thing to note is that the tubes the epoxy comes in aren't the best. They're made from thin aluminum, and the caps don't always seal properly, which can lead to the product drying out. However, the epoxy itself is easy to work with and has a low odor. It sets up quickly, making it ideal for fast repairs.
In summary, JB Kwik Weld has proven to be an excellent epoxy for a wide range of uses. Though there have been a few instances where it didn't perform as expected, overall, it has been an invaluable addition to my toolbox. Just be sure to use it in a well-ventilated area and be mindful of the packaging.
💬 FAQ of JB KwikWeld
Q: Is it possible to use this glue to attach metal to plastic?
A: Yes, it is possible to use this glue for such a task. Read my article on Retaining Compound vs. Threadlocker If you need to adhere metal to metal.
Q: What are the differences between JB Weld 8270 and 8271?
A: Although both are two-part epoxy glues, mixed at a 1 to 1 ratio, they differ in their curing time, rated tensile strength, and maximum exposure temperature. The 8270 is a fast-setting version that hardens in 6 minutes, with a cure time of 4 to 6 hours, rated tensile strength of 2424 PSI, and a maximum exposure temperature of 300ºF. On the other hand, 8271 has the same curing time as 8270, but a higher tensile strength rated of 3127 PSI, and a lower maximum exposure temperature of 230ºF.
Q: The wheels on my walker have a thick rubber coating, but some areas have missing rubber down to the metal. Can I use JB Weld to fill these spots?
A: Based on my experience, JB Weld can work on almost anything, although it is not recommended for use on plastic and PVC since they are not flexible. If the rubber is soft or has a large puncture, the product may eventually fall out. It sets in less than a minute, so you have to work fast after mixing it. JB Weld comes in a smaller size and has several types depending on what you are using it for.
Q: Can I use JB KwikWeld to attach genuine gold-encrusted velvet to a brocade outfit?
My Latest Updates
👋 Hi! This is Ronald. I just published 2 new articles you may enjoy reading. Feel free to keep reading this one or 👇 check out the new articles anytime.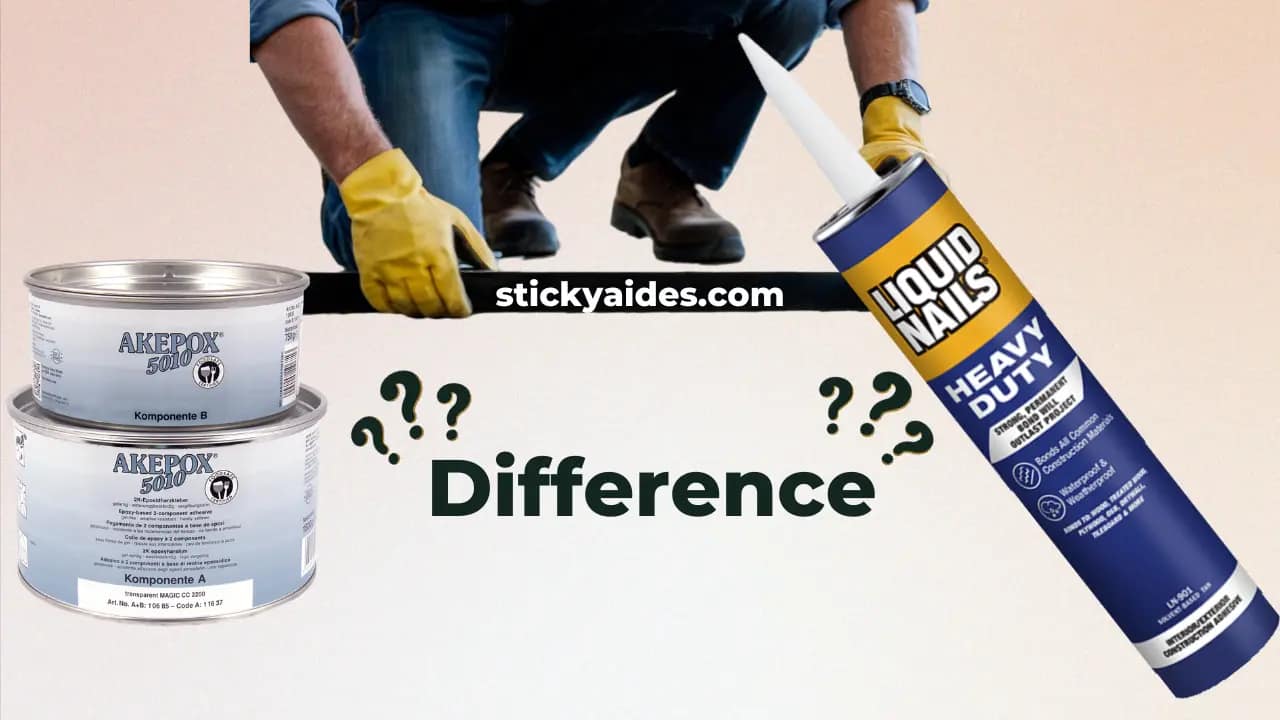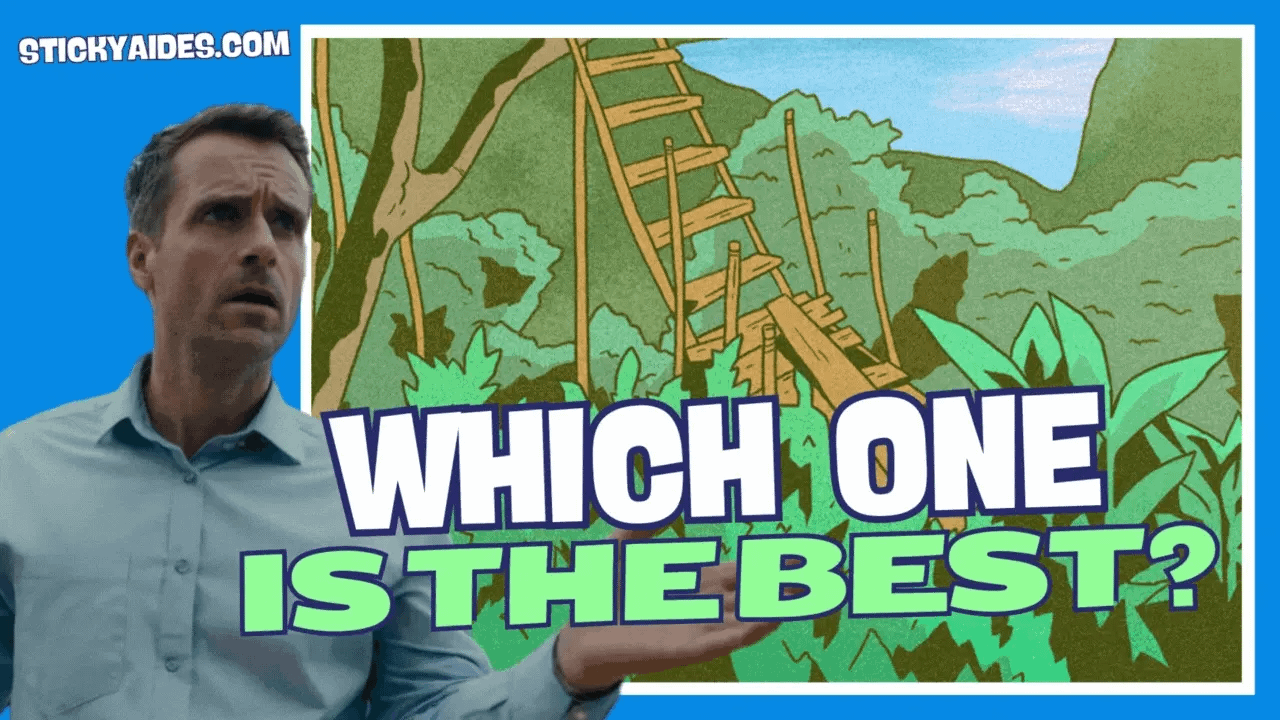 A: Yes, this glue can bond it very strongly and dries very hard.
Q: I have a crack in my bathroom sink. Can I use JB KwikWeld for the repair, and can it be painted over once it is cured?
A: Yes, this product will work fine for the crack repair, and once it is fully cured, it can be painted over. You might also be interested in the best undermount sink adhesive. In that article, I've explored a range of high-quality adhesive options, especially for those sinks.
Q: I need to fix a piece inside the carburetor of my vehicle that is permanently submerged in gasoline. Can I use this formula for the repair?
A: The heat involved in that part may not be suitable for this particular formula. You may want to consider using the JB Weld Extreme Heat product instead.
Q: Can this product be painted over once it has cured?
A: Absolutely, it can.
Q: Will this product dry as metal, or is there a glue that has actual metal in it?
A: This epoxy, after curing, does not turn into metal chemically. Adding metal microscopic fragments does not necessarily make the epoxy's adhesiveness stronger, as epoxy is more a chemical bonding process adhering two different objects/materials together.
Q: Is the total weight of both tubes in the package 10oz as stated in the title or 8oz as indicated in the item weight on the description page?
A: The original package contains two individual tubes, each weighing 5 oz., making a total of 10 oz.
Q: Can I use this product to fill a crack in my wood stove?
A: This product can withstand continuous exposure to 400 degrees F and intermittent exposure to 550 degrees F. However, it is not clear what temperature the wood stove would have where the crack is.
Q: Can I use this product to attach a metal under-counter dishwasher mount bracket to granite?
A: Yes, you can. Grind both surfaces clean and mildly rough, let it cure for 24 hours, and it should hold. When used properly, this product is tough stuff!
Q: I want to glue LED light strips to the carpet part of my vehicle. Can I use this product for that?
A: Yes, you can, but it does not set as quickly as super glue. You'll need to hold the LED in place for at least 6 minutes and then let the glue dry completely. Once it is dry, you will not be able to remove the LED without ripping out the carpet.
Q: Can this product bond silver (silverware) together for craft projects?
A: This product can bond to almost anything that is clean and free of dirt and oils. However, it is not a structural adhesive, so if your silverware is going to be subject to twisting or bending, it will eventually give up. If you need more strength and can work with a much slower cure time, a regular JB Weld is much stronger, but it takes hours to cure, so proper clamping is required.
Q: Can I use this product with PLA plastic?
A: Yes, you can. Just make sure to etch and clean the plastic pieces a bit so that JB can adhere properly.
Q: I need to fill a small depression in a sliding door track. Will this product stay put under the wear and tear of a door crossing it?
A: Yes, it can. JB Weld can fix just about anything, and once it sets, it's staying.
Q: The product says "Waterproof" – does that mean it will hold up if submerged in water for an extended period?
A: Yes, this product is waterproof and will hold up if submerged in water for an extended period. It can withstand exposure to water and most chemicals, making it an ideal adhesive for various applications.
🧪 My Hands-on Test of JB Weld Original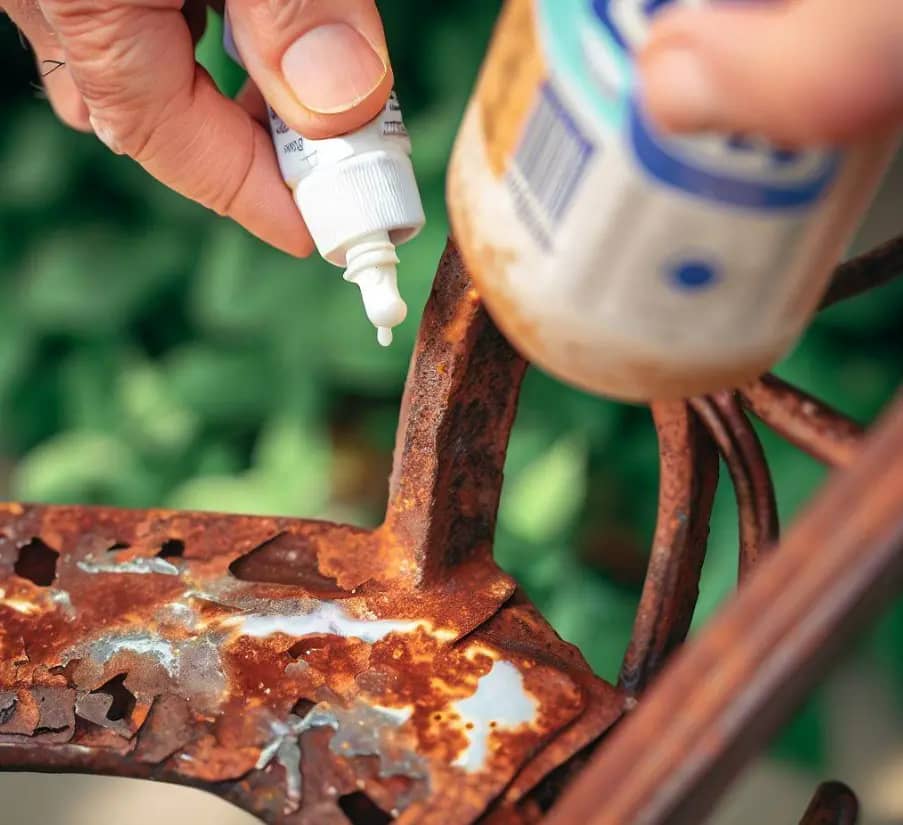 What I love most about JB Weld Original is its versatility. It works wonders on many different materials, and it's much better than other adhesives like crazy glue or gorilla glue. I highly recommend allowing the recommended 24-hour wait time for the adhesive to fully cure for the best results.
While using JB Weld Original, I did notice that the recommended 1:1 or 50/50 ratio of hardener to adhesive left the results slightly sticky. However, I found that using a 40/60 ratio of more hardener still gave me plenty of time to work with and finished without any stickiness.
It's easy to apply and comes with easy-to-follow instructions. I used it to repair the aluminum casting on my lawnmower that holds the carburetor on, and it's now solid as a rock.
One of my favorite things about JB Weld Original is how well it holds under pressure in most conditions. I have used it to patch small holes in metal and to fix a set of high-end Italian-made stainless steel cookware that I've had for 30 years. The handle on one of the pot lids snapped off at the spot weld connections, but JB Weld Original saved the day. I highly recommend this product for applications needing high store and heat resistance.
Overall, I am thoroughly impressed with JB Weld Original and highly recommend it to anyone looking for a reliable adhesive. It's the best stuff for metal-to-metal adhesion and can even be used to weld broken metal items. It sets up fast and dries to a truly steel-like hardness. I'm glad I found this product and will continue to use it for all my DIY projects.
💬 FAQ of JB Weld Original
Q: Would this product be considered electrically conductive?
A: No, it is not electrically conductive. I came across a video on YouTube where a guy made a cylinder head out of JB Weld, and it did not ground the spark plug.
Q: I'm trying to block a crack between cylinders 5 and 7 against the head with JB Weld. The narrowest point between the cylinders is sleeved. Do you think it will hold up without breaking from the high temperature?
A: Hi there! I appreciate your question. I was looking into the temperature ratings of different epoxy products, and I actually found one that can withstand temperatures of up to 2100F, but it has low tensile strength. I would suggest staying away from welding since the crack is 5/8″ long and sleeved at each end. Currently, I am pressure testing the area and the water jacket has held 30 lbs for 12 hours. If it continues to hold pressure, I may also consider using some high-tech block sealers. I appreciate your input, and wish me luck in putting life back into this old hemi. Best regards, Dean.
Q: Can I use JB Weld to repair small punctures and leaks in an older aluminum boat?
A: Hi! This is a general-purpose epoxy that worked great for me on cast iron. It says that you can use it for marine purposes, but you might also consider using a specific product made by JB-Weld that is designed for water.
Q: Can JB Weld be used to stop an exhaust leak at the point where a donut goes flanges off of the manifold? Or which JB Weld would work?
A: Hi there! If your donut is bad, I recommend that you replace it. JB Weld is a metal epoxy, and if you apply it, you'll end up creating a permanent bond wherever you've applied it, making it difficult to make a proper repair later without grinding it off. If it's a crack you need to fix, spread it on thick and press in some wire mesh or a fiberglass-style patch. Let it cure and it should be good. I have patched some long cracks that way. I hope that helps!
Q: Is there a way to remove hardened JB Weld or soften it once it has hardened?
A: Hi! You could try using Attack adhesive remover. It dissolves many types of hardened epoxies, and one of the reviewers in those listings specifically said it worked on JB Weld. However, please note that (1) you need to soak your item, you can't just brush Attack on it, so this will only work for small items; (2) make sure Attack won't dissolve your parts; and (3) be sure to read the comments and safety instructions and pay attention — this is seriously toxic stuff.
Q: My motorcycle's clutch handle broke in half in a fall. Can I use JB Weld to reunite the two pieces?
A: Hi! The plastic turn signal lever on my 1983 Cadillac broke in half a couple years ago, and I used JB Weld to piece it together. It is still holding up fine, and it's a stiff lever, so it might work if you can get a good tight seal. If not, it's still a must to have around the house. I just fixed a pair of shoes with some. Best of luck!
Q: How much JB Weld would I need to attach two pieces of aluminum that are 5 feet by 14 inches?
A: Hi! If you want to cover the entire panel, my best guess would be less than 20oz, but more than 10oz. However, if the panels are flexible, JB Weld might crack. A cheaper option might be construction adhesive. Best of luck!
Q: Can I use JB Weld to seal a leaking auto battery top that is sulfuric acid-resistant? I read about a Masterbond epoxy for such a purpose, but it's expensive. Thank you!
A: Hi! I used JB Weld to seal a soda can alcohol stove, but I don't know whether it can seal the auto batterytop that is sulfuric acid-resistant. JB Weld is not specifically designed for use with sulfuric acid, so I would recommend against using it for this purpose. Instead, I suggest using a product that is specifically designed for use with sulfuric acid, such as Masterbond epoxy that you mentioned. It might be more expensive, but it is important to use a product that is designed for the specific purpose to ensure safety and effectiveness.