Liquid Fusion Glue Vs. E6000: Both promise strong, long-lasting bonds for your projects. But which one comes out on top when compared side-by-side?
In this article, we'll outline the key differences between these leading adhesives. We'll examine their ingredients, bond strength, flexibility, application methods, and best uses.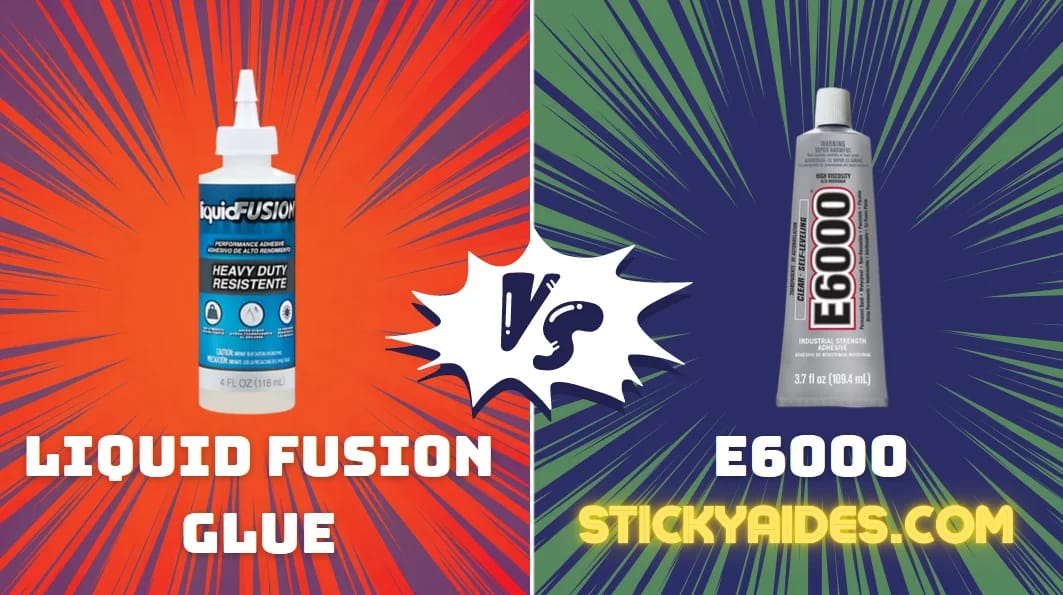 Join us as we dissect the pros, cons, and performance of Liquid Fusion vs. E6000. With the information in this guide, you'll be able to confidently choose the right adhesive to tackle your next project. The great glue debate ends here!
Liquid Fusion Glue Vs. E6000: What's The Difference?
One thing to notice is that Liquid Fusion Glue it not recommended for use on acrylic, Using Liquid Fusion Glue on acrylic nails may cause them to fall off. It's recommended to opt for a quick-setting glue instead.
The key difference between Liquid Fusion Glue Vs. E6000 is:
📝 My Hands-on Test of Liquid Fusion Glue

✅Pros
One of the standout features of this adhesive is its impressive bonding strength. Whether I'm working with wood, plastic, fabric, or even glass, Aleene's Liquid Fusion creates a strong and durable bond that stands the test of time. It holds up well under various conditions, including heat, moisture, and outdoor elements, giving me peace of mind knowing that my projects will stay intact for a long time.
The application process couldn't be simpler. Aleene's Liquid Fusion comes in a convenient 4-ounce bottle with an easy-to-use applicator tip. Its perfect consistency allows for precise application without excessive mess or wastage. The adhesive spreads smoothly and evenly, giving me ample time to adjust and position my materials before they set. Once cured, it dries clear, leaving no visible residue behind. This transparency is particularly important when working on projects where aesthetics matter.
My Latest Updates
👋 Hi! This is Ronald. I just published 2 new articles you may enjoy reading. Feel free to keep reading this one or 👇 check out the new articles anytime.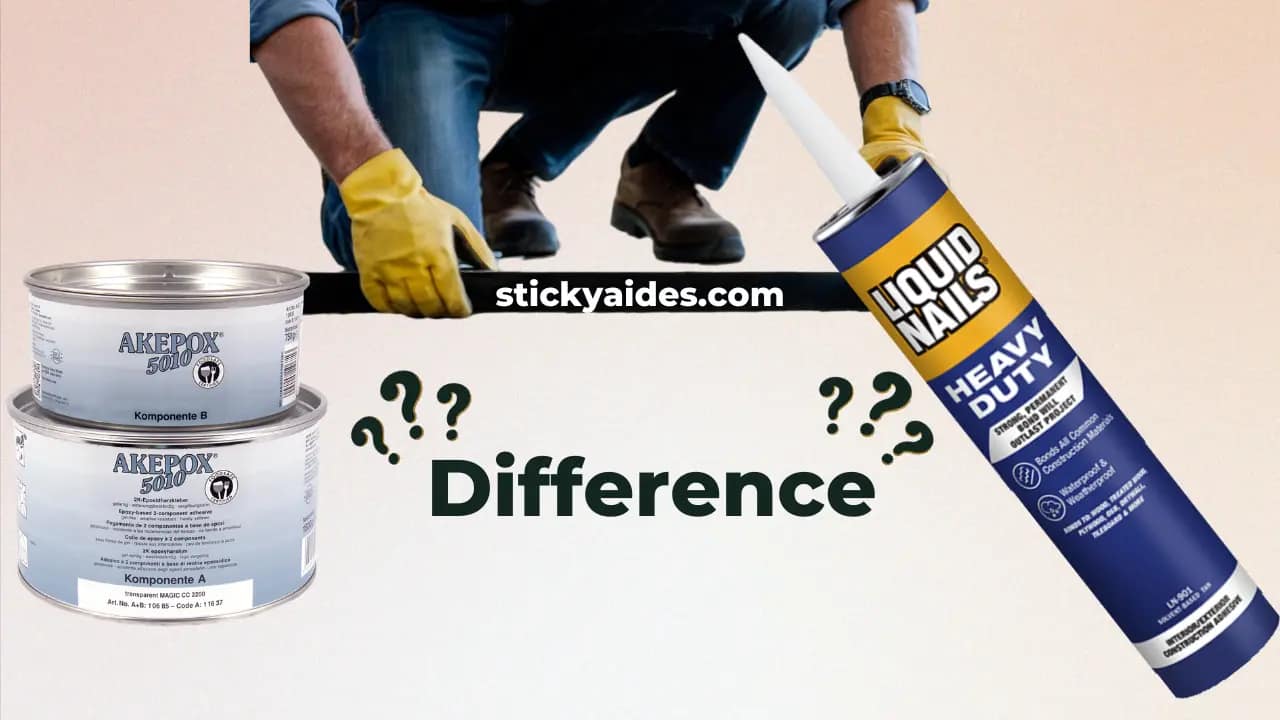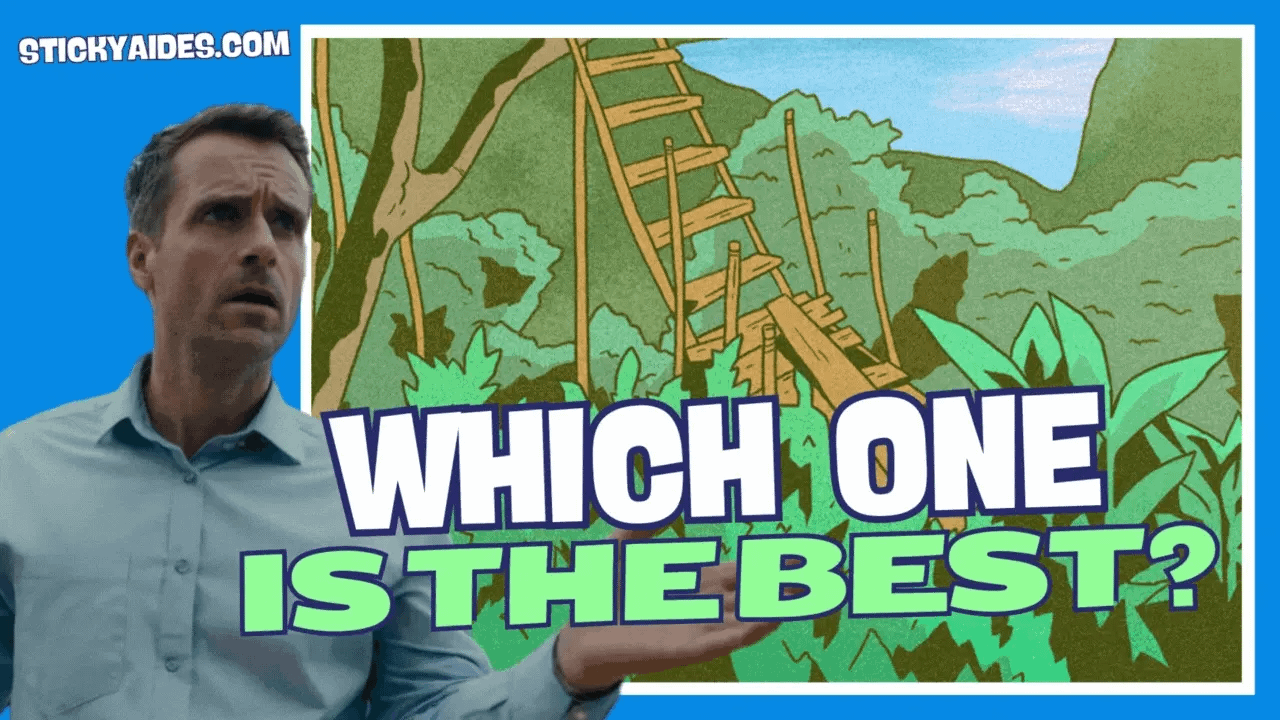 I switched from E6000 to this glue. It runs faster than E6000, but if you're fast with it, then you'll love it too! I use it to bling out Crocs and Converse shoes. A little goes a long way.
It holds up so nicely when I used it to rhinestone three different K-pop lightsticks. There is no nasty smell like with E6000, and it dries nice and clear. The cure time isn't so quick that you feel rushed on your project.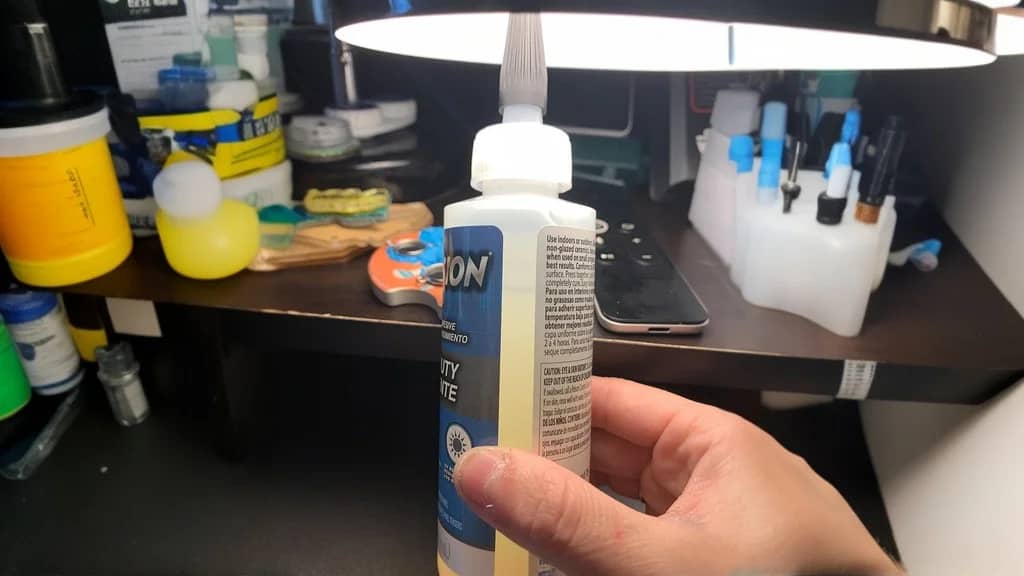 I had an unusual project where I used privacy window film on my shower doors. The film had a static cling for a smooth surface, but my shower doors were textured. I needed a spreadable clear adhesive, and E6000 was too thick and took too long to cure. Aleene's Liquid Fusion was thinner and spreadable, and I used a sponge-like brush to apply it. I am beyond pleased with how well this adhesive performed. I originally bought two 4-ounce bottles, which was more than enough to complete the project.

FAQ of Liquid Fusion Glue
Q: When using Liquid Fusion Glue, can paint adhere to the surface?
A: Yes, paint should adhere to the surface without any issues after the Liquid Fusion has dried for most applications.
Q: If an aluminum frame has been sanded, is it suitable to use Liquid Fusion Glue on it?
A: Based on my experience using it on stainless steel tumblers to add rhinestones, I would say yes.
Q: I need to secure a piece of clear jewelry resin to flat plastic. Will Liquid Fusion Glue be effective?
A: Yes, you could use Liquid Fusion Glue to secure jewelry resin to plastic.
Q: Is it safe to use Liquid Fusion Glue with fiber optics?
A: I checked with our R&D Department, and according to their response, the Liquid Fusion should work fine for fiber optics. It is a clear polyurethane/acrylic type of glue that doesn't generate any heat as it cures and will dry completely clear.
Q: Would Liquid Fusion Glue be suitable for affixing decals, stickers, and vinyl to the exterior of a car? Can you provide an explanation along with a yes or no?
A: Yes, Liquid Fusion will work for this. However, please note that removing the decals, stickers, or vinyl at a later point may be challenging due to the strong residue of Liquid Fusion, which could potentially damage the paint job.
Q: Can we use Liquid Fusion Glue as a permanent sealer for diamond painting?
A: Yes, another good option is Aleene's Craft Glaze, which has a thinner viscosity and may be easier to use with diamond paintings.
Q: Is Liquid Fusion Glue suitable for styrofoam?
A: This is an industrial glue that works best on porous surfaces such as stone, unglazed ceramics, and wood. And, being industrial strength, it may not react well with foam. Because foam is a difficult item to glue, a better option for you would be an adhesive specially formulated to work with foam, like glues in the best adhesive for foam board to concrete.
Q: Can Liquid Fusion Glue be used to attach a new rubber sole to VBA foam on running shoes?
A: Liquid Fusion Performance Adhesive breaks through the barriers of traditional urethane glues with versatile, powerhouse strength that's non-foaming and low odor. Its proprietary clear formula provides incredible holding power to surfaces, forming waterproof bonds with maximum staying power. It works best on stone, unglazed ceramics, wood, fabrics, and more. However we are unfamiliar with the VBA foam you want to glue, so we recommend you try the shoe glue alternative here.
Q: Will Liquid Fusion Glue work on metal surfaces?
A: Yes, it should work on metal. Make sure the surface is free of contaminants. Bonds will be stronger if you can sand or buff the area that will be glued.
Q: Can I use Liquid Fusion Glue on a steering wheel?
A: You definitely can. If you are gluing something to it, just make sure you let it cure.
Q: Is it possible to use Liquid Fusion Glue on a freshly painted wall with a stencil pattern to attach rhinestones? Will it be suitable for this particular project? Thank you!
A: Certainly, this adhesive should be suitable for your project. It can be used on a wall that has just been painted with a stencil, allowing you to glue the rhinestones onto the surface effectively.
Q: Could Liquid Fusion Glue help in securing stall mats, which weigh 100 lbs each, to a concrete floor in a garage? I want to prevent them from moving slightly during exercises.
A: While it might work, we suggest trying Aleene's Fabric Fusion tape as a first option. It should create a strong bond and be more convenient if you decide to relocate the mats in the future.
Q: Can I apply Liquid Fusion Glue on polygel nails?
A: I understand you're inquiring about using this glue on nails, but I wouldn't recommend it since it needs to undergo a curing process.
Q: What prevents the spout from clogging or becoming sealed shut?
A: In case the spout becomes clogged, you can solve the issue by following these steps: Remove the tip from the bottle and rinse or soak it in warm water. Then, use a skewer or T-pin to clear away the dried glue from the tip. It's important to note that if you merely poke a pin through the tip without removing it first, the clog will be pushed back into the glue bottle and eventually block the tip again. Alternatively, you can keep a pin in the spout to keep it open.
Q: I'm planning to create miniature rooms and houses. Can I put Liquid Fusion Glue in plastic bottles with tiny needle tips?
A: Yes, you can use this glue in plastic bottles with tiny needle tips. However, you'll need to periodically unclog the dried glue from the tip. I recommend using a needle to remove the dried glue.
Q: Will Liquid Fusion Glue effectively adhere acetate to paper?
A: Absolutely, it adheres very well to paper and reasonably well to acetate, which is a challenging substrate for most adhesives.
Q: Can Liquid Fusion Glue be used on faux leather?
A: Yes, it should work on faux leather. However, please note that this is an industrial-strength glue, so it is advisable to conduct a test on a scrap piece first to ensure you achieve the desired results.
Q: Why is it not recommended for use on acrylic?
A: Using Liquid Fusion Glue on acrylic nails may cause them to fall off. It's recommended to opt for a quick-setting glue instead.
Q: When applying rhinestones to fabric, is it possible to place a tiny drop without experiencing stringy residue when removing the bottle?
A: Considering the small size of rhinestones, it's important to note that the tip of this glue bottle is not very small, and the glue itself is slightly thicker. I would suggest visiting a fabric store to find a more suitable adhesive for your needs.
Q: Will this adhesive work well for attaching rhinestones to fabrics like nylon, spandex, or leather?
A: Liquid Fusion is suitable for applying rhinestones to various surfaces, but it may not work as effectively on stretchy fabrics. For your specific requirements, I recommend using Aleene's Flexible Stretchable adhesive.
Q: Do I need to use a UV lamp for curing?
A: To achieve proper curing, you need to let the glue set for 24 hours. It is unclear whether UV light will expedite the process.
Q: Can I use this adhesive to create a rhinestone license plate?
A: While it may be possible to use this adhesive with proper preparation of the license plate, I have personally only used it for my rhinestone sample cards. For rhinestone tumblers, I still prefer another glue. However, this one is among the top choices for various bling projects.
Q: Will this glue turn yellow over time when applied to a surface?
A: I have applied this glue to shoes and shirts, and I have not experienced any yellowing.
Q: Can rhinestones be glued to crushed glass using this product? Is it suitable for outdoor use, even in heavy rain? Thank you!
A: Yes, this adhesive is capable of forming strong bonds when attaching rhinestones to glasssurfaces, including crushed glass. Moreover, it should retain its strong bonds when exposed to heavy rain outdoors, as long as the glued item is not submerged in water.
Q: Is this glue effective for sticking magnets to hardened epoxy?
A: Certainly, this glue will work well for sticking magnets to hardened epoxy.
Q: Will this adhesive work on acrylic surfaces when adhering them to glass?
A: There shouldn't be any issues with using this adhesive on acrylic surfaces when attaching them to glass. It is recommended to roughen the glass surface slightly by sanding to provide better adhesion for the glue.
Q: Would this adhesive hold rhinestones firmly on cowboy boots?
A: While it works exceptionally well on objects placed on shelves, tables, or hanging on Christmas trees, I'm uncertain whether the rhinestones will stay on if worn frequently on boots. I suggest trying it out by applying a few rhinestones and wearing the boots to see if they remain secured.
Q: Can I use this adhesive on a clear phone case made of Thermoplastic Polyurethane? The case has a thin, transparent backing.
A: Absolutely, this adhesive will adhere to a clear phone case made of Thermoplastic Polyurethane. However, if there are any surface scratches, you may need to perform touch-ups accordingly.
📝 My Hands-on Test of E6000

✅Pros
One thing I really appreciate about this glue is how easy it is to use, especially when working with small items. The small size allows me to glue things without creating a big mess. Plus, these smaller tubes last longer and stay cleaner compared to the larger ones. It's really convenient.
I've used many different glues before, but this one has yet to let me down. It works exceptionally well on hard plastic and wood, which is fantastic because I use it on almost everything. Whether it's repairing broken items or working on my DIY projects, this glue always delivers reliable results.
I have to mention that I've had some disappointing experiences with other glues, like shoe goo (see my review here: e6000 glue vs shoe goo), which didn't work on my shoes. However, the E6000 came to the rescue. It successfully fixed my sneakers and sandals, and I couldn't be happier with the results. It's become my go-to glue for all my shoe-related fixes.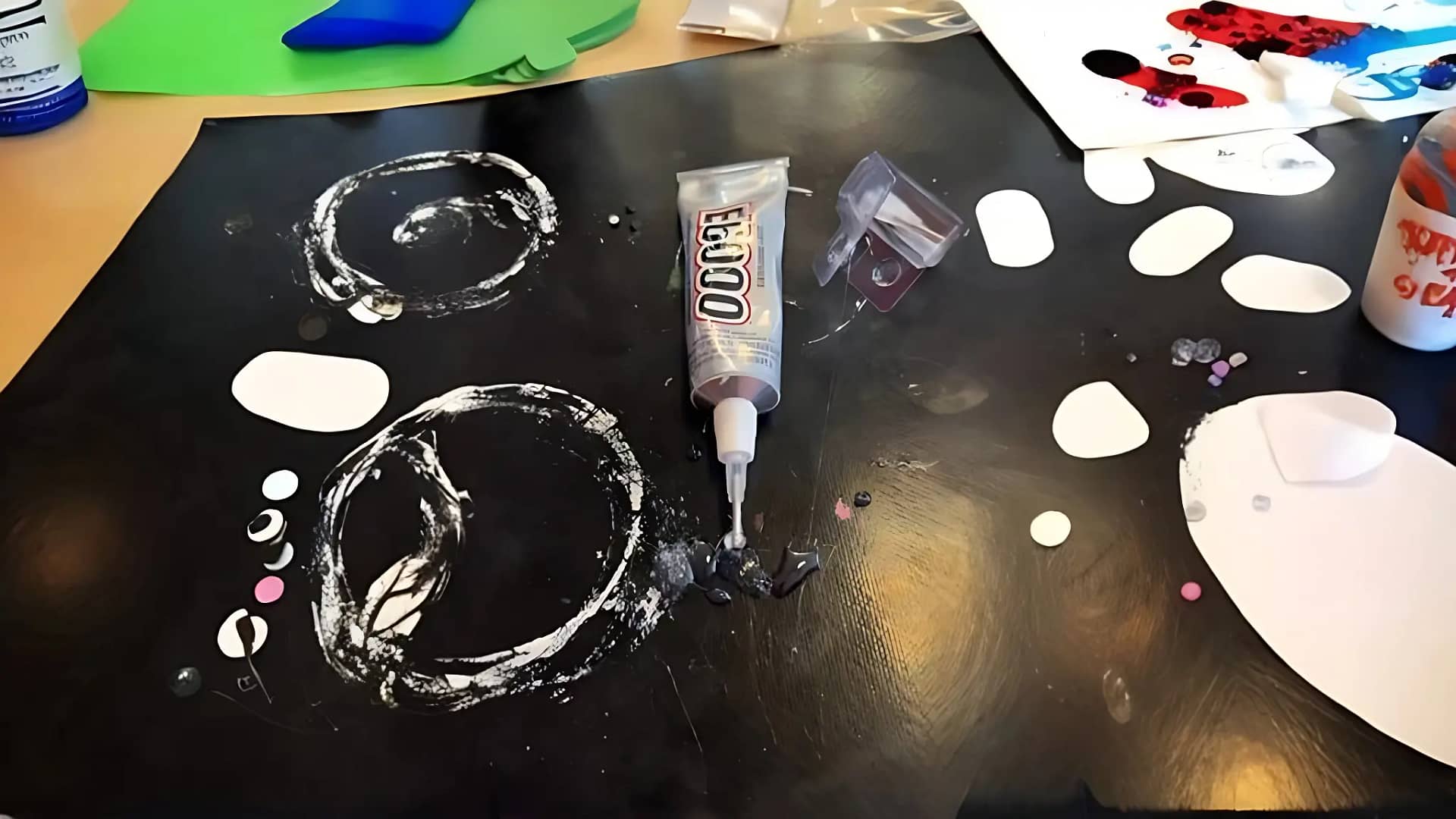 ❌Cons
One thing to note is the odor of E6000. It can be strong, so it's important to work in a well-ventilated area and avoid breathing it in excessively. However, considering its adhesive power, the slight inconvenience of the odor is a minor trade-off.
FAQ of E6000
Q: Can E6000 glue cork tiles to an aluminum patio ceiling in Florida and withstand the heat?
A: This glue has been used to glue fake fireplace logs in a gas fireplace heater, so it should be able to withstand the summer heat in Florida.
Q: How long does this glue last on the fabric?
A: This glue works well on fabric, but it's important to be careful with the amount used as too much can cause bleeding through and too little may not stick.
Q: Is E6000 completely waterproof for use in a snow globe?
A: Yes, this glue is completely waterproof and can be used in a snow globe.
Q: Can this glue be used to adhere glass to metal, such as a car window to a metal track?
A: It's not recommended to use this glue for car windows. It's best to use an adhesive specifically made for car windows.
Q: Can D6000 adhere metal to wood, such as metal knobs to a wooden coat rack?
A: It's not certain if this glue will work for this purpose, as it may depend on the amount of strain put on the object.
Q: How can this glue be cleaned up?
A: Use a disposable item such as a toothpick, q-tip, or straw for cleanup.
Q: Would E6000 work to glue foam to a plastic lid of a Pelican case?
A: Yes, this glue can be used to attach the foam to plastic, but it's recommended to scour the plastic surface with 220 grit first and make sure it's clean with acetone or 90% alcohol.
Q: What is the maximum temperature that this adhesive can withstand for a ceramic plate setter in a grill/smoker?
A: It's unlikely that this glue is designed to withstand such high temperatures.
Q: Is E6000 resistant to gasoline and does it harden?
A: It's uncertain if this glue is resistant to gasoline, but constant exposure to gasoline may erode the bond. The glue remains somewhat flexible when it dries. However, I've written an article about "plastic fuel tank repair epoxy" that should be resistant to gasoline, feel free to read it.
Q: What type of glue is E6000 and does it fill gaps?
A: E6000 is a rubber contact glue that can fill small gaps and create a strong bond.
Q: Does this glue dry out the nozzle and lid like super glue?
A: The lid may stick, but the glue doesn't fuse with the surface like super glue. The nozzle may need to be cleared and scraped out before each new project.
Q: How many tubes are in each pack of E6000?
A: There is one tube per pack of E6000.
Q: Is E6000 glue waterproof?
A: Yes, this glue is waterproof and can be used in submerged applications.
Q: Does E6000 glue have an expiration date?
A: Yes, there is an expiration date on the tube of E6000 glue.