Loctite 222 vs. 243 – the LeBron and Jordan of threadlockers. Just as basketball fans debate the greatest of all time, DIYers and professionals weigh the strengths and limitations of these adhesive legends.
Both offer robust, vibration-resistant threadlocking power, but in different formulations. Like a Phillies fan avoiding Yankees stadium, you don't want to use the wrong one for your needs.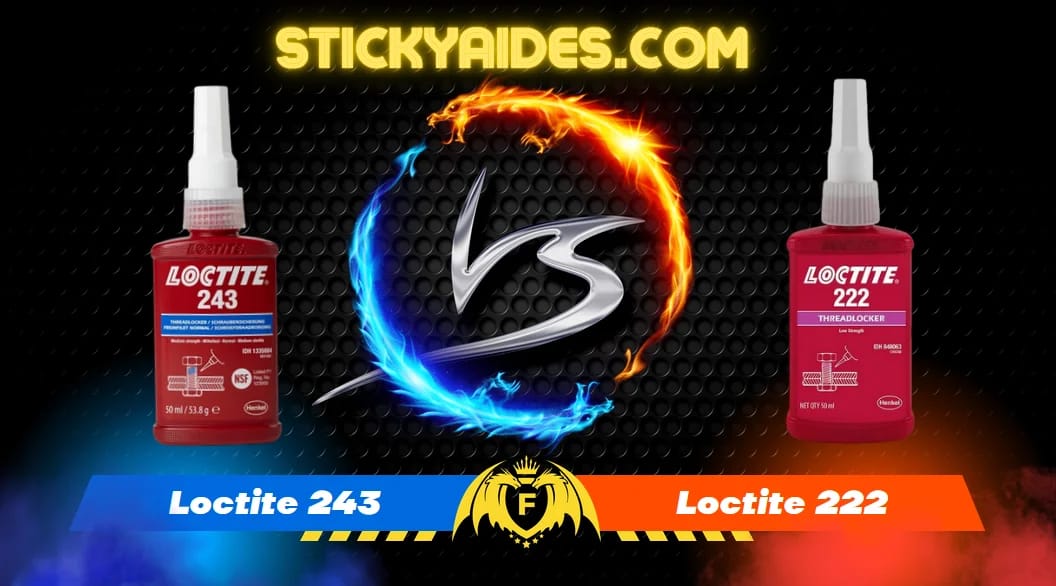 By the buzzer, you'll know whether flexible 222 or unyielding 243 is the right fit for your project's starting lineup. Don't get stuck with an underperforming adhesive – we'll highlight the ideal uses so you can pick the LeBron or Jordan of threadlockers for your needs.
Let's jumpball into Loctite 222 vs 243 – by the final whistle, you'll know exactly which adhesive all-star to draft when threadlocking toughness is on the line!
Loctite 222 vs. 243: What's The Difference?
The difference between Loctite 222 vs. 243 is:
Loctite 222 has lower strength, suited for applications requiring easy disassembly.
Loctite 243 has medium strength for more demanding applications; Loctite 243 has better heat aging and chemical resistance; Loctite 243 provides higher breakaway and prevail torque.
So in choosing between them, it depends on the application requirements – whether high strength and resistance is needed or easy disassembly is preferred. Loctite 243 would be better for most heavy-duty applications.
📝 My Hands-on Test of Loctite 222
✅Pros
When it comes to firearms, some components cannot tolerate medium strength Loctite, as it can potentially strip screws and threads. That's why I find this light strength variant to be perfect for such applications. It creates a snug lock without the fear of damaging or stripping any parts.
I have also used this product effectively on gun sights. What impresses me is that it can be removed without heat, yet it holds tight, providing the reliability and security I require.
One feature that stood out to me is the convenient pop-up and snap-down tip. This design makes it easy to open and close the bottle with just one hand, a valuable feature when you're working on intricate projects that demand your full attention. The ease of use and removal, as reported by others, is also worth noting.
❌Cons
The large bottle size may be excessive for some individuals, but considering the value and the fact that it will last me a lifetime, I see it as a worthwhile investment.
FAQ of Loctite 222
Q: Can I use Loctite 222 for eyeglass screws, considering the need for potential removal in the future?
A: Loctite 222 should work well for eyeglass screws, as long as they are metal screws. However, be cautious to keep the adhesive away from the lenses, as they are typically made of plastic or a similar material. Gunsmiths often use this adhesive to prevent tiny screws on telescopic sights from loosening due to vibration, while still allowing for removable maintenance when required.
Q: Can I use Loctite 222 to tighten a Philips head screw in a shower control (not the faucet handle set screw, but the one below)?
A: I believe it should work fine. I have personally used it to keep parts of black boxes together in 747 aircraft at my workplace. Just ensure that all surfaces are dry before applying the adhesive, and allow it to dry completely before using the shower.
Q: Is Loctite 222 safe to use with plastics, specifically for applications like Kydex holsters?
A: Based on my experience, I have seen this adhesive being used on various plastic applications in the aircraft industry, such as spacers. However, its suitability may depend on the strength of the component being secured.
Q: When using Loctite 222 for firearm screws, do you need to degrease them? Can alcohol be used as a degreaser, and is a primer necessary?
A: It is acceptable to degrease both sets of threads, and alcohol is sufficient for this purpose. Ensure that all traces of degreaser are removed before applying Loctite. As for a primer, I have never used it for this level of retention, as the intention is to allow for disassembly.
My Latest Updates
👋 Hi! This is Ronald. I just published 2 new articles you may enjoy reading. Feel free to keep reading this one or 👇 check out the new articles anytime.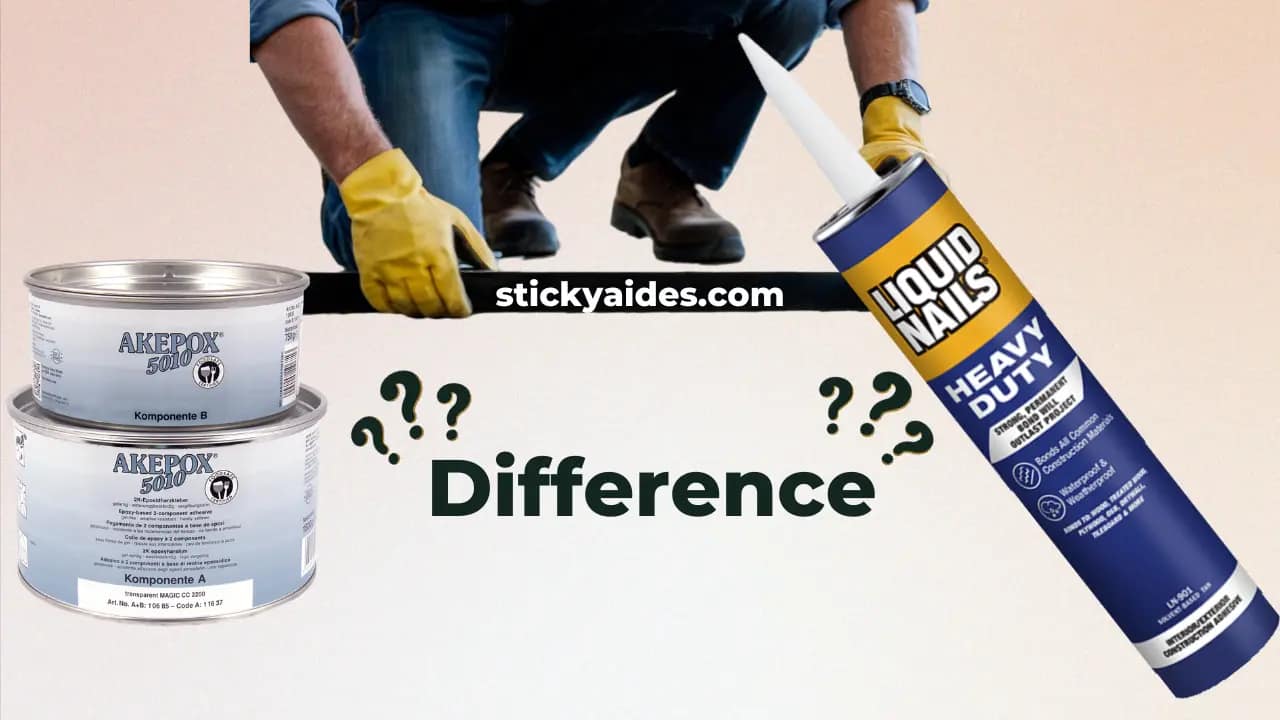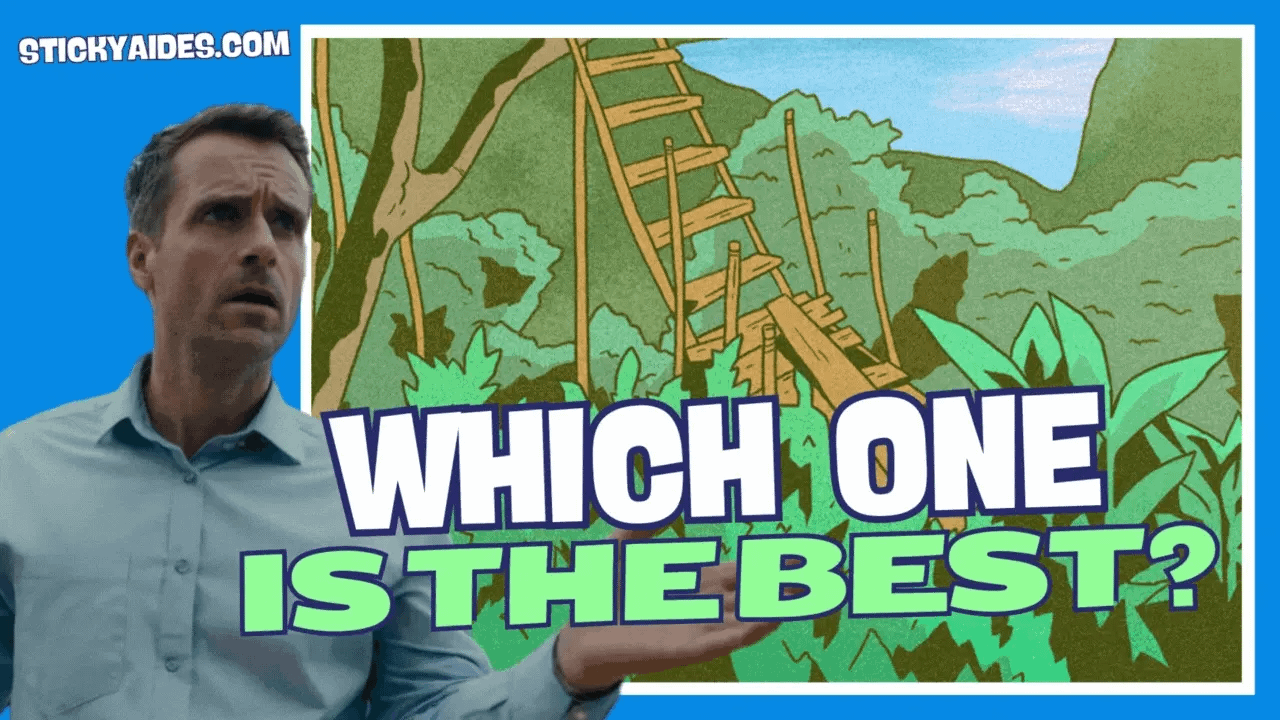 Q: Has anyone used Loctite 222 for cabinet pulls?
A: It should work fine. The Loctite 222 is designed to prevent screws from loosening while still allowing for easy removal if needed. It's commonly used for a variety of applications, including cabinet pulls. Just make sure to follow the instructions and allow the adhesive to fully cure before putting any stress on the pulls.
📝 My Hands-on Test of Loctite 243 (Threadlocker)

One of the things I love about this product is the way it can be sealed. After each use, I simply push down on the nozzle to seal it, and when I need to use it again, I just pull up on it. It's a feature I didn't know about until I purchased it, but it has proven to be great.
✅Pros
I have been using Loctite products for years, not only for my firearms, holsters, and optics but also for electronics and other applications where I need things to stay in place. I wouldn't use anything else because this product delivers every time.
The blue formula of Loctite 243 is a bit softer, which allows for easy removal while still keeping the bolts tight. It's perfect for my motorcycles, and I use it on almost every fastener I remove. The bottle itself is a significant improvement compared to the regular tubes. The spout slides up and down, sealing the bottle and preventing air from entering and curing the Loctite. The graduated spout and small opening make it easy to meter out the Loctite precisely.
In terms of quality, Loctite never disappoints. This product works exactly as it should, and I appreciate its consistency and reliability. It's the real deal, not some fake imitation.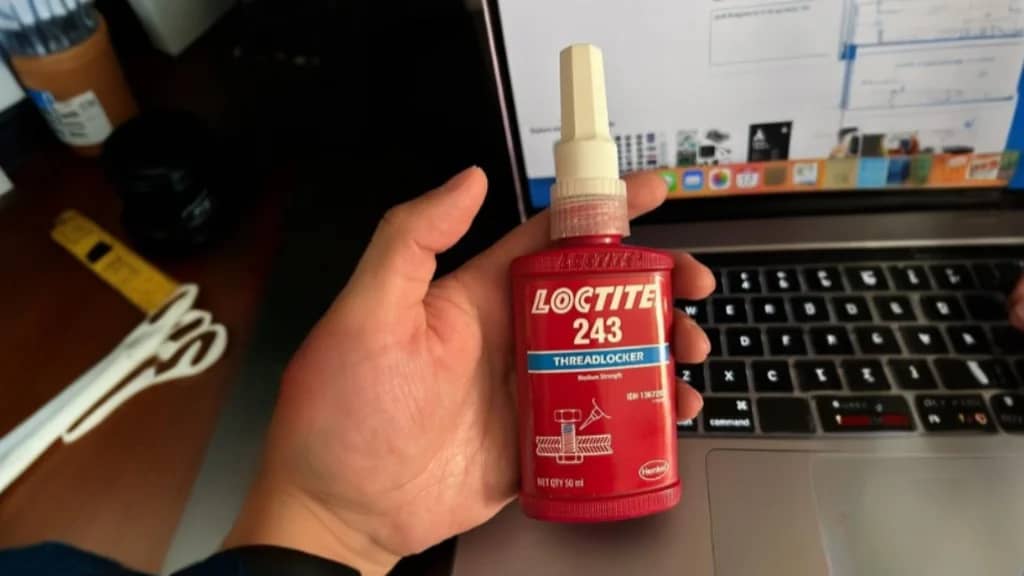 I understand that some people have expressed concerns about the amount of liquid in the bottle. However, I believe they may have unrealistic expectations. This bottle contains the amount of liquid as described, and a little goes a long way. You only need a couple of drops per application, so even though the bottle may not be completely full, it's enough to last most people a very long time. Considering the price and the longevity of the product, I can't see how anyone could feel ripped off unless they've never used it before.
The applicator nose of the bottle is cleverly designed. With a simple push, it seals everything, eliminating the need to put the cap on between applications and avoiding accidental spills. As for the bottle being half full, it's important to understand that this chemical requires air to cure, so some space is necessary. The liquid promised is indeed the amount received, and the container is designed to "breathe" for this exact reason.
I primarily use Loctite 243 for my TruGlo red-dot optic to keep it securely in place. Having an optic that stays on is crucial, and this product has been perfect for that purpose. Just a small dab is enough to keep the tiny screws tight as they should be. Unlike some other formulas that require extra effort to remove, this one offers the right balance. With a bit of care and firm torque, you can make changes when needed. Initially, I didn't think I would need such a large bottle, but after seeing how well Loctite 243 performs, I'm considering other applications where it wouldbe useful.

💬 FAQ of Loctite 243 (Threadlocker)
Q: What are the benefits of using Loctite 243 Vs. Loctite 242 for medium-strength applications?
A: Loctite 243 cures slightly faster and is less sensitive to surface cleanliness than Loctite 242, making it a better choice for medium-strength applications. Unlike Loctite 242, which requires a clean, dry, non-greasy surface on both items being connected and only works with ferrous materials, Loctite 243 works with any material and is more versatile while offering similar functional characteristics to 242. That is also included in blue loctite 242 vs 243 in Retaining Compound vs. Threadlocker (Loctite 680 Vs. 243)
Q: Is it possible to remove fasteners using ordinary hand tools with Loctite 243?
A: Yes, ordinary hand tools can be used to remove fasteners that have been treated with Loctite 243. This threadlocker is designed to offer similar functionality to Loctite 242, but with greater versatility as it can work with any material and does not require a perfectly clean surface.
Q: Do you know the expiration date of the current stock being shipped?
A: While I cannot confirm the exact expiration date of the current batch of Loctite 243, I can attest to the freshness of the product I received from a previous order. The bottle I received was manufactured in April 2021 and had an expiration date of October 2022. It remained effective even after the expiration date.
Q: Is this Threadlocker safe for food use?
A: To my knowledge, Loctite 243 is not safe for food use.
Q: What is the break strength of Loctite 243? Is it suitable for use on zinc-plated nuts and non-plated bolts?
A: Loctite 243 is a medium-strength Threadlocker that can withstand a breakaway torque of 19ft/lb. It is suitable for use on threaded fasteners between 1/4″ and 3/4″ made of any material, including zinc-plated nuts and non-plated bolts.
Q: Can Loctite 243 be used to stop diesel leaks from threaded joints?
A: Loctite 243 can be effective in stopping diesel leaks if the threads are cleaned properly before application.
Q: Would Loctite 243 be suitable for holding copper tubes carrying hot water?
A: Loctite 243 is designed for use on threaded fasteners only and is not suitable for holding copper tubes together. Soldering is the recommended method for joining copper tubing.
Q: What is the temperature range for Loctite 243? Is it waterproof?
A: Loctite 243 has a service temperature range of -55 to +180°C. It is waterproof and effective for locking and sealing threaded fasteners. For greater security, Loctite 638 green can be used for permanent fastening, and Loctite red can be used for fastening that can be undone with heat.
Q: Is it necessary to reapply Loctite 243 after unscrewing and tightening a fastener?
A: Loctite 243 is a Threadlocker, not a sealant. If a fastener is disturbed, it should be re-applied.
Q: What is the drying time for blue Loctite?
A: Blue Loctite is a medium-strength Threadlocker that takes approximately 24 hours to fully cure.