Flanges causing leaks got you feeling enraged? Looking for a sealant to end your fails? Well friends, let me tell you about the tussle between Loctite 515 vs. Loctite 518.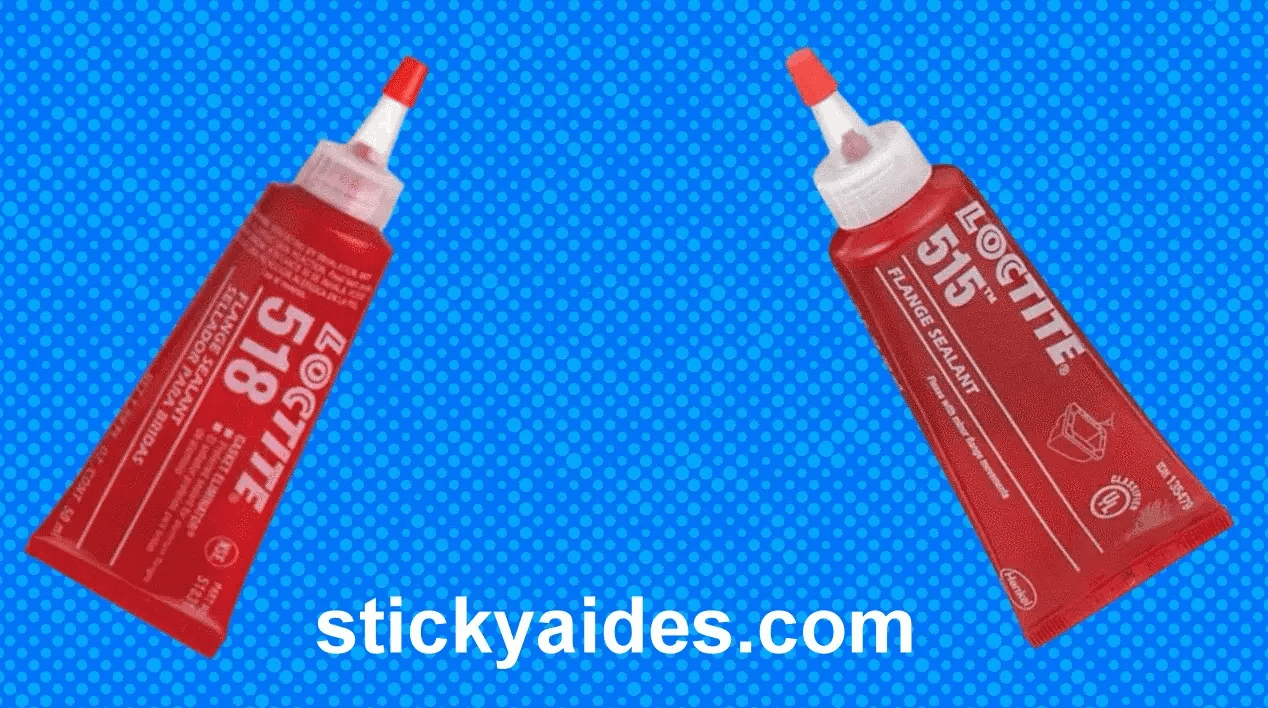 Before you randomly grab one off the shelf, put down your wrench and hear me out. I've done the nitty gritty research so you don't have to. Just sit back, relax, and let me walk you through the epic showdown between 515 and 518.
Loctite 515 vs. Loctite 518: What's The Difference?
The main difference between Loctite 515 vs. Loctite 518 is that Loctite 518 is better for use on aluminum flanges and can replace Loctite 515 for most applications.
However, Loctite 518 is generally a faster-setting anaerobic adhesive and it may tend to cure too quickly on very active metals like brass.
My Hands-on Test of Loctite 515 (Loctite 515 Gasket Maker & Flange Sealant)

After doing quite a lot of research, I decided to give Loctite 515 a test.
✅Pros
I have an old Speedaire air compressor that had a leak from the valve plate gasket, and it was no longer available for replacement. The gasket is subject to high compression and excessive heat. After attempting to make a replacement from gasket material, which nearly worked but still leaked minutely, I assembled the compressor using Loctite 515. It has performed flawlessly with no leaks. It is critical that the mating surfaces are extremely clean before applying. It does set up to a thick gel consistency but it does not harden which many other products do. It is a bit more costly than many other sealants, but it is worth it.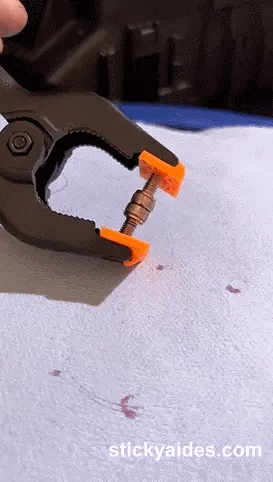 It also works great for putting an outboard motor back together after a rebuild. It is a great choice for a sealant between two metal flanges that are both nice and flat. It definitely won't fill any big gaps, but that's not what it's for. It makes a very good seal and is easy to use.
I tested Loctite 515 with Klean 'N Prime primer on a water pump install, too. I was installing a pump on a Ford 5.0, so there were several layers and several opportunities to leak. I had tried NAPA 80062 High Tack because that is how my dad always did it, and it gave me less than acceptable results. Next, I tried Permatex 22071, which also gave me less-than-acceptable results. Finally, I tried Loctite 515 with Klean 'N Prime primer. I followed the instructions to the letter, and the result was no leaks!! What a relief. Another nice thing about this product is that any over apply or messes don't harden and can even be cleaned up the next day.
Any other reasons why I recommend it? It worked great for rebuilding my manual transmission and for sealing and repairing a leak in the cylinder head cover of my motorcycle engine. As long as you follow the instructions on the label, the product works very well. The product instructions indicate using a primer, and researching the Loctite data sheet shows that it is not needed, but reduces cure time and strength. This information is not included in the product description. It takes up to 72 hours to cure without primer. One thing to note is that it is essential to use Klean 'N Prime, especially if some of the surfaces are aluminum.
When dealing with two pieces of equipment or sealing around carburetors, it is important to understand that not all sealants are made to hold up to gasoline. Loctite 515 will hold up. I primarily use dirko sealant, but often times the Loctite is a better choice as it's pliable even when cured.
What's more, it worked fine when I reassembled the head on my 1989 Volvo 740 GLE 16-valve engine. This old, reliable 515 gasket maker works great for assembling the accessory cover and new gasket on a Lycoming O-320. I'd rather use this than RTV for this particular use case. I took a suggestion from somebody else and also used a little pro-seal where the gasket ends against the sump and where the accessory case and two halves of the crankcase meet.

💬 FAQ of Loctite 515
Q: Is it safe to use Loctite 515 on plastic engine parts, such as the cylinder on a chainsaw?
A: Unfortunately, Loctite 515 is not recommended for use on plastic. This product requires the presence of metal ions to fully cure, so it is not the ideal choice for sealing plastic engine parts.
Q: Can I use Loctite 515 for a diesel exhaust manifold block off plate with high temperatures?
A: Loctite 515 can only resist temperatures up to 300-350 degrees F, so it is not recommended for use on exhaust manifolds. Metallic gaskets are the only suitable option for creating a proper seal for those high temperatures.
Q: Can I use Loctite 515 to seal around the leak for automatic transmission fluid around the dipstick tube on a Chevy automatic transmission?
My Latest Updates
👋 Hi! This is Ronald. I just published 2 new articles you may enjoy reading. Feel free to keep reading this one or 👇 check out the new articles anytime.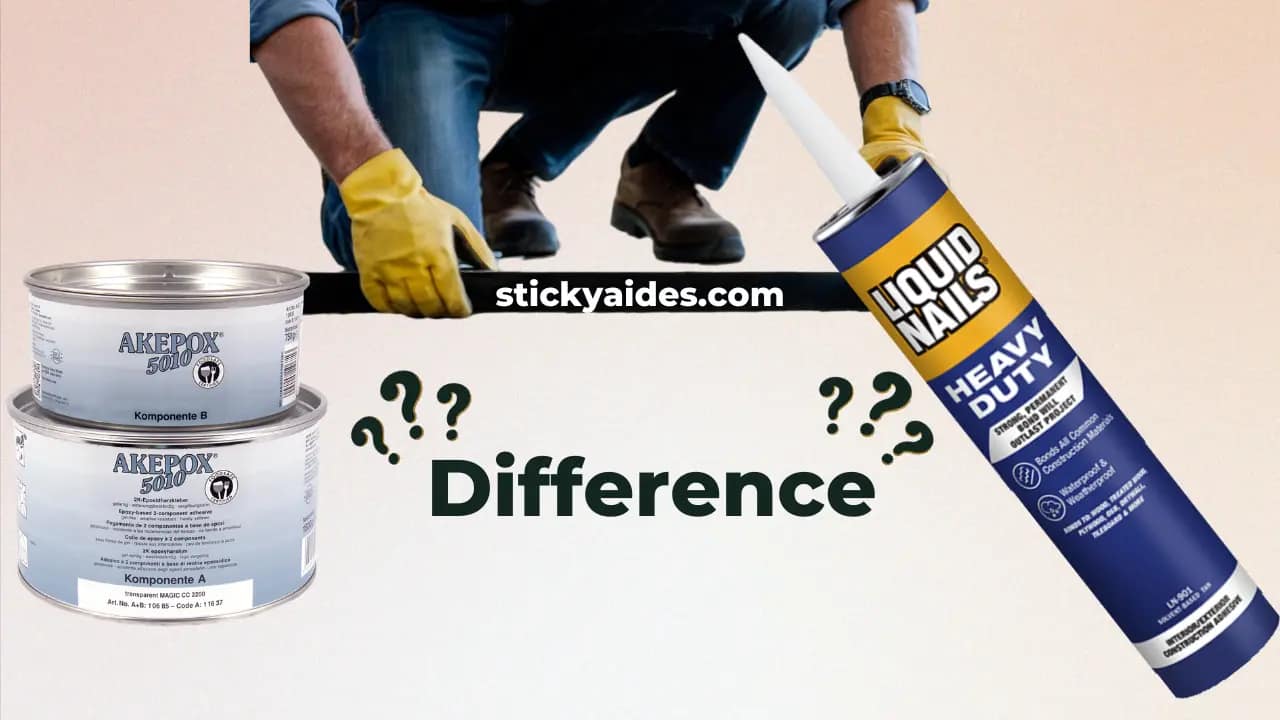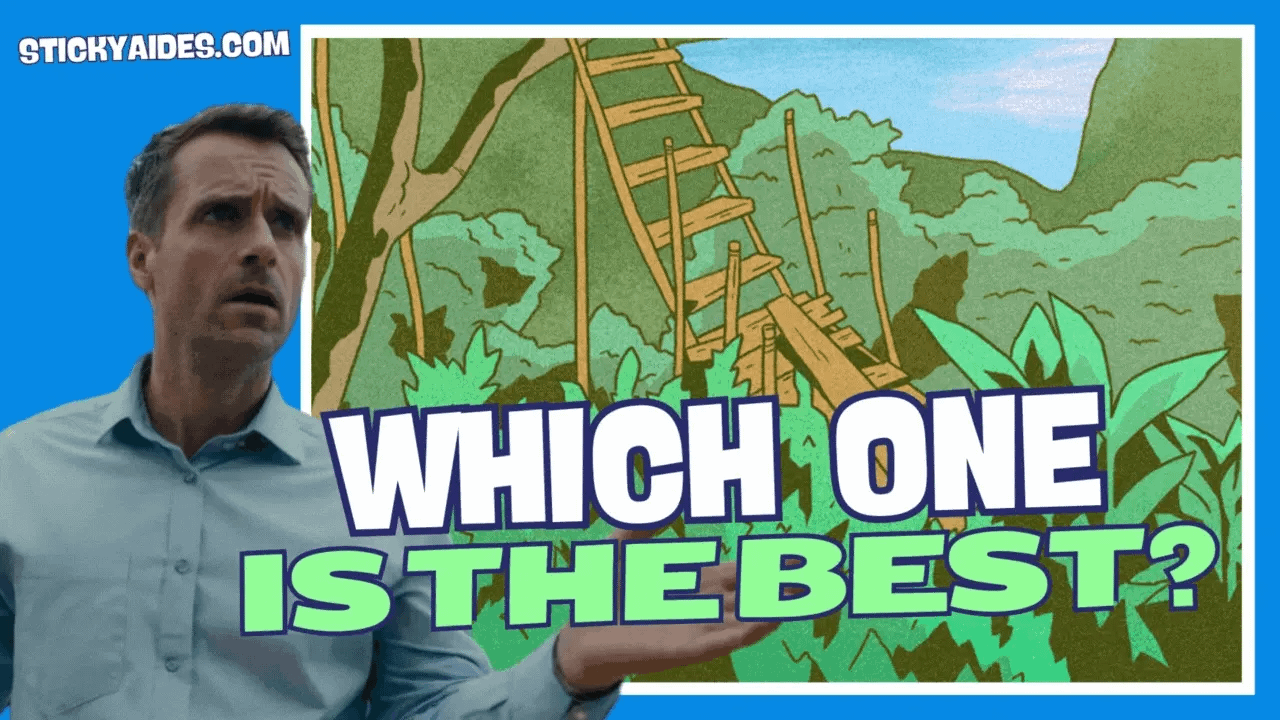 A: While Loctite 515 is primarily designed for preventing air leakage between torqued metal surfaces, it may work for securing the dipstick tube if it can be secured and not move around. However, JB Weld may be a better repair option.
Q: What is the shelf life of Loctite 515?
A: The tube does not list a specific shelf life. However, some users have reported using it well past a year on engine case halves.
Q: Can Loctite 515 be used with a rubber gasket for an oil pan?
A: Loctite 515 can work without a gasket and may work well with a rubber gasket, although it takes a while to dry and its effectiveness may depend on the two pieces' thermal expansion rates. However, I am not 100% certain of its effectiveness with rubber gaskets, as it did not work for me with an exhaust gasket.
Q: Is Loctite 515 rated for contact with gasoline?
A: Lawnboy has used Loctite 515 to seal the crankcase halves of their 2-cycle mower engines without a gasket, and other OEMs have recommended it for certain sealing situations that involve contact with gasoline.
Q: What is the oil resistance of Loctite 515?
A: Loctite 515 works well with oil, coolant, and similar chemical components.
Q: Do you need to use Loctite primer/activator when using Loctite 38655 515 Gasket Maker on a gearbox cover?
A: Loctite 515 works on its own, but it is important to ensure that both surfaces are very clean. It is also recommended to let the seal cure for 24 hours.
Q: Will Loctite 515 work with hydraulic fluid, and how much pressure can it hold?
A: Loctite 515 is suitable for use with hydraulic fluid, and it can withstand several thousand psi on fine threads and close tolerance flanges. However, the thicker the gap, the easier it is to leak, and gaps larger than <.015" are too big.
Q: Can I use Loctite 515 for assembling a tractor carburetor?
A: It is not recommended to use Loctite 515 or any type of silicone or flexible sealers on a carburetor. The best option is to use the correct gaskets, or if they are no longer available, find similar gasket material at an auto parts store and make gaskets using the old gaskets as a pattern. Loctite 515 is designed for use in transmissions, gearboxes, and similar applications.
My Hands-on Test of Loctite 518 (Loctite 518 Gasket Maker Flange Sealant)

✅Pros
I was a bit hesitant at first, as some reviews had mentioned that Loctite 518 wouldn't cure properly without primer. However, I followed the directions carefully, cleaned both surfaces thoroughly, and applied a thin coat to each side using a small paintbrush. I then assembled the crankcase and let it set for a couple of days.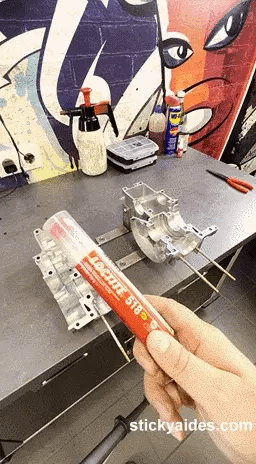 I wanted to ensure that the product had cured correctly, so I disassembled the crankcase to check before completing the assembly. To my relief, everything looked fine, so I cleaned both surfaces again, resealed, and reassembled the crankcase. I let it sit for a week before running the motor, and I'm happy to report that there were no leaks after multiple runs.
I was impressed with how little product was needed to seal the crankcase, and I'm sure that one tube will last me for many more small engines. However, I must admit that Loctite 518 is a bit pricey compared to RTV. Nevertheless, Loctite is much cleaner and seals just as well, if not better. I even used it to seal a case and on a jet ski pump.
Loctite 518 is an absolute must-have for ALL automotive sealer applications. we use it in VW engine building and claim that it's great. Loctite 518 is also on every gasket we install, as it provides a second line of defense in cases of material defects.
Overall, I'm very pleased with Loctite 518's performance and would highly recommend it to anyone in need of a reliable gasket maker. It's an anaerobic gasket former that works great and does not set up until the part is put together. The only downside is that it can be hard to find without ordering online, and you also need to order the activator separately for non-active metals like aluminum. But if you have a race car, you'll definitely need this stuff!

FAQ of Loctite 518
Q: What is the low and high temperature range on the 518
A: Loctite 518 red anaerobic flange sealant is compatible with metal materials with a 4 hr cure time. Delivers great performance with a shear strength of 1100 psi and tensile strength of 1200 psi. Minimum to maximum operating temperatures are -65 F to +300 F.
Read More: Loctite 515 vs. 518: which one is better?
Read More: History of Adhesive-Bonding Technology