Loctite 638 vs. 640: So you're faced with a decision? Both are threadlockers but which one will ensure your bolts stay put without causing a headache later on? As an engineer, I've wrestled with this same question more times than I can count.
Just the other day, I was working on an assembly where I needed to locking nuts and bolts but couldn't decide between these two Loctite options. On one hand, 638 is billed as the stronger threadlocker that can handle extreme vibrations and temperatures. But 640 promises "controlled torque and disassembly" which sounded nicer than fighting a stripped bolt down the line.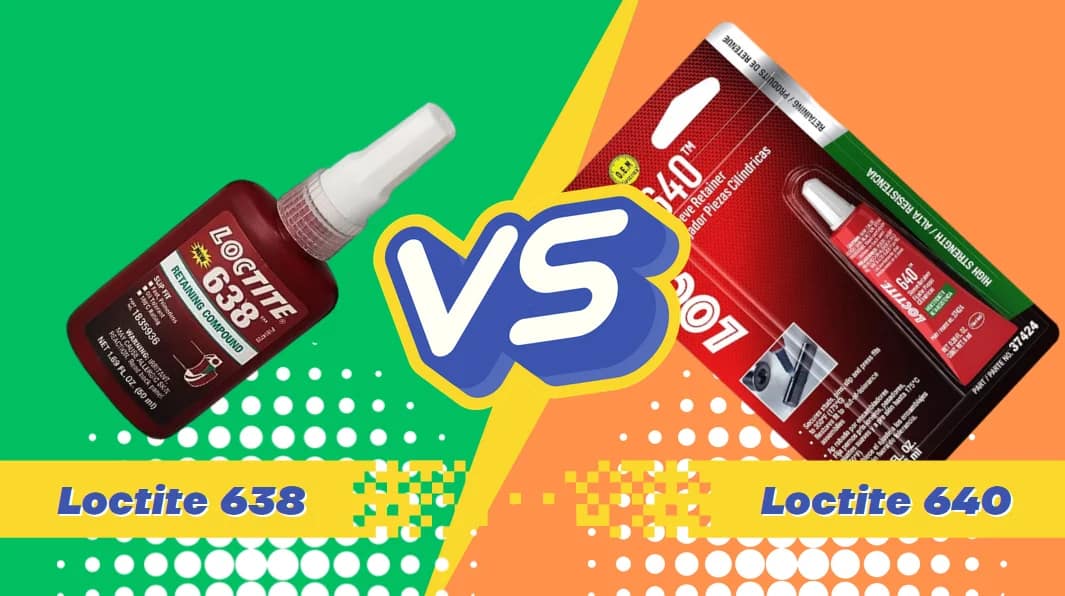 Fear not, help is here! In the following article, I'm going to break down the properties, characteristics and performance of Loctite 638 vs 640 in an easy-to-digest manner. By the end, you'll be armed with the knowledge to choose the right threadlocker for long-lasting results without any regrets. Let's get started!
Loctite 638 vs. 640: What's The Difference?
The key difference between Loctite 638 vs. 640 is that: Loctite 638 has a higher viscosity and is designed for applications requiring maximum strength at room temperature. Loctite 640 has a lower viscosity and is suitable for press/shrink-fitted assemblies.
📝 My Hands-on Test of Loctite 640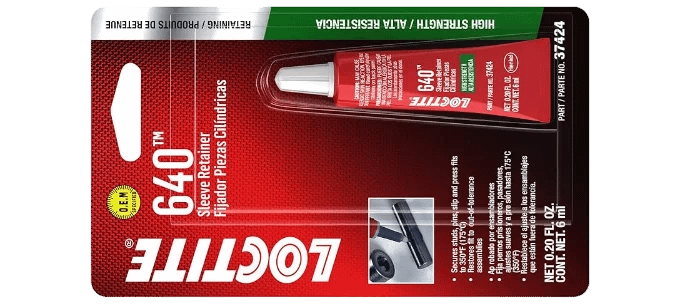 ✅Pros
I had a lawn mower valve guide that had slipped out, causing some inconvenience. I decided to give Loctite 640 a shot, and the results were impressive. Applying the adhesive to the guide and using a punch to tap around it, I was able to make it tighter. Even after several mowing sessions, the valve guide remained securely in place.
It's good at dealing with loose and jiggly metal parts. The adhesive, a translucent green liquid, proved to be both strong and lightweight. Its ability to wick into tiny cracks made it ideal for securing loose metal parts. Once dried, it became barely noticeable, blending seamlessly with the surroundings. The bonding process started within minutes, and after a day of curing, the previously loose metal part became solid as a rock.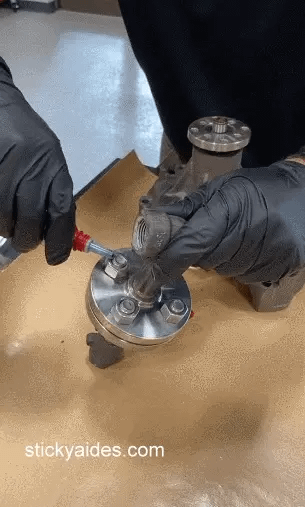 Loctite's reliability extends beyond small-scale repairs. In a busy auto repair shop, we recently encountered a Chevrolet pickup that had lost its differential carrier bearings, causing damage to the differential housing. Since replacing the housing was costly, we decided to give Loctite 640 a chance. To our satisfaction, it proved to be an excellent high-strength sleeve retainer repair solution, effectively addressing the problem. We were impressed with the results and will not hesitate to use it again if the need arises.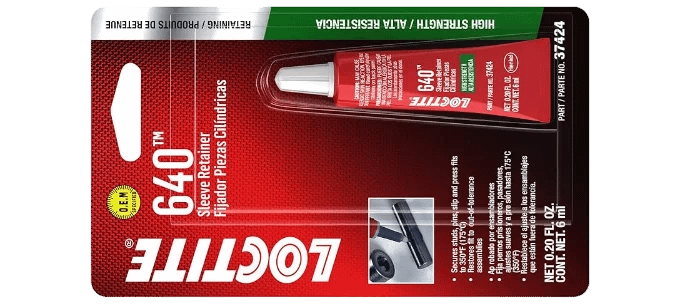 ❌Cons
When I followed Cane Creek's recommendation to use it on 30mm SRAM crank spindles. However, after cleaning and applying the product as directed, I noticed that it didn't seem to dry properly on the metal surface. Despite the manufacturer's specific recommendation, it appeared that this particular adhesive didn't work well for metal-on-metal applications. Considering this, I would suggest using alternative options like super glue.
Although Loctite 640 worked well for my specific uses, it wasn't perfect in every scenario. For instance, I had a metal item with an attachment connected by a shallow but wide screw. I wanted to ensure that the attachment never came unscrewed, so I applied Loctite 640 and let it set for a couple of days. While it did provide added resistance, making it harder to turn, I was still able to achieve some movement. Although it wasn't as permanent as I had hoped, it still offered a significant improvement over the previous situation.
FAQ of Loctite 640
Q: Can Loctite 640 withstand hydraulic oil and low temperatures?
My Latest Updates
👋 Hi! This is Ronald. I just published 2 new articles you may enjoy reading. Feel free to keep reading this one or 👇 check out the new articles anytime.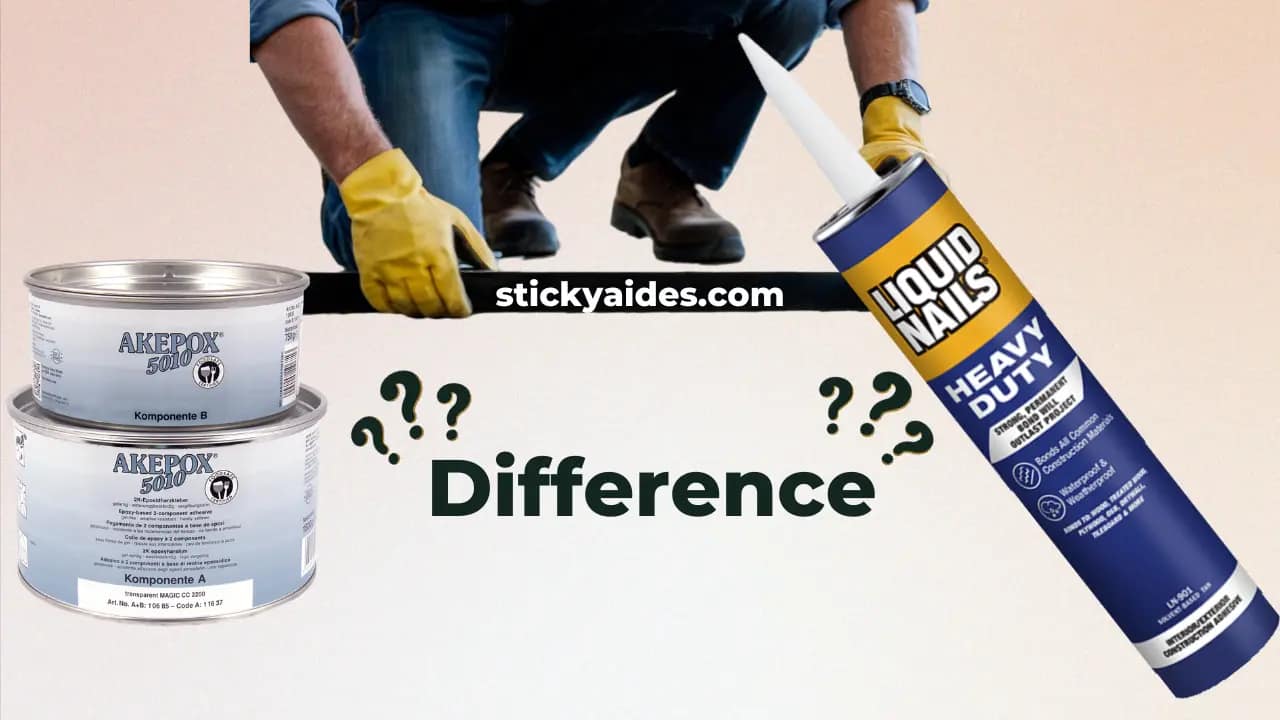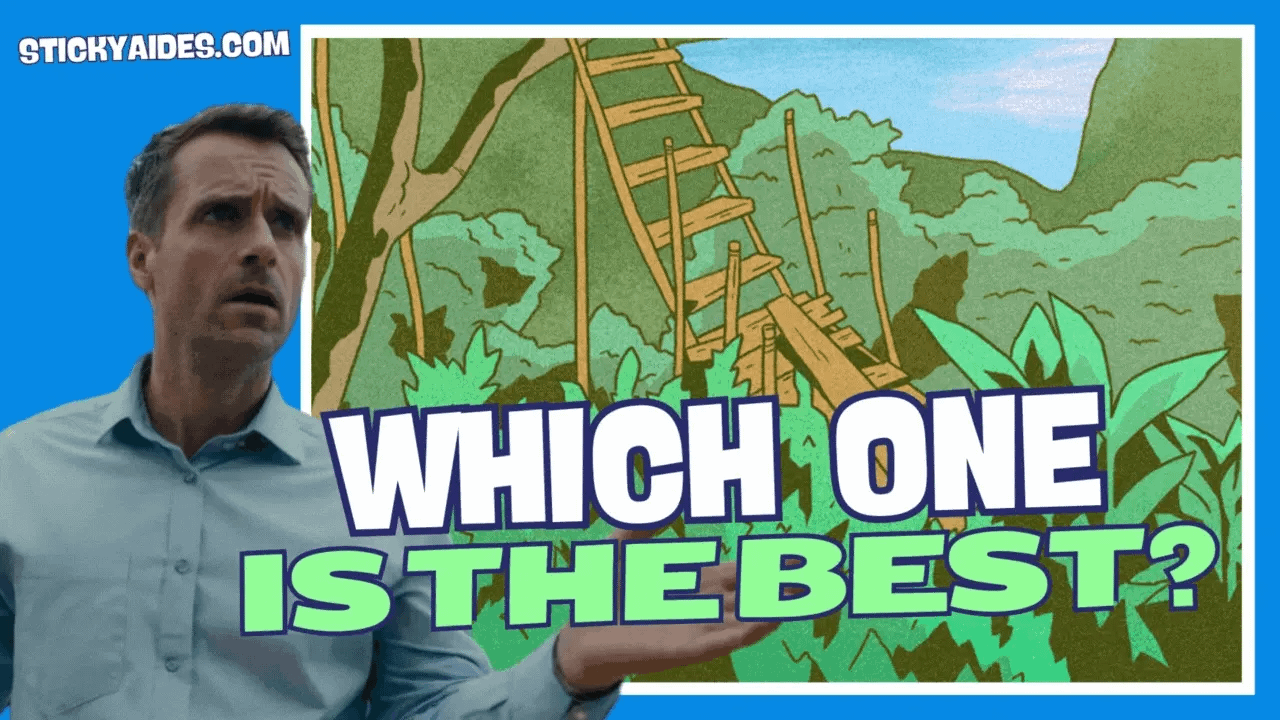 A: Once fully cured for at least 24 hours, LOCTITE 640 demonstrates resistance to most hydraulic fluids, including those used in low-temperature applications.
Q: Is it suitable for bonding two large aluminum pieces together?
A: Unfortunately, Loctite 640 is not designed for bonding large aluminum pieces. Its intended use is for tight clearances in confined spaces exposed to high heat.
Q: Will Loctite 640 help hold a crankshaft oil seal in an aluminum lawn mower engine block?
A: In the case of aluminum, you will need to use LOCTITE SF 7649 primer to cure the LOCTITE 640 on the inactive metal. Additionally, consider the expected temperature, as LOCTITE 640 is rated up to 400°F. Please note that once the adhesive is cured, the assembly becomes permanent, and heating it to 500°F would be necessary for future maintenance removal.
Q: Has anyone successfully used Loctite 640 to repair a loose connection between a windshield wiper blade and a wiper arm?
A: While I'm uncertain about the specific bonding requirement, it's important to note that Loctite 640 is not a glue. It is designed to allow for the separation of joined items with the application of heat. If the connection between the wiper blade and arm involves metal components joined in a cup and receiver fashion, there is a possibility it may work. However, for rejoining rubber to a metal arm, it is recommended to use a silicone adhesive instead, for example, best silicone for undermount sink.
Q: Can this product seal the input shaft to the drum of a 4l60e transmission?
A: Yes, it is suitable for sealing the input shaft to the drum of a 4l60e transmission.
Q: I have a 25mm shaft that needs to fit into a 1″ diameter bore with a play of approximately 0.016″ (0.007″ per side). Is Loctite 640 suitable for this application?
A: The gap you mentioned is too large for LOCTITE 640, which is recommended for gaps up to 0.004″ in diameter. For your specific case, LOCTITE 640 or 620 would be more appropriate, depending on the desired gap size. If one of the parts is an active metal like steel or brass, no primer is required. However, if it involves an inactive metal, applying a primer such as SF 7649 or SF 7471 is necessary to aid the curing process. It is recommended to clean the parts with Acetone or a degreaser like SF 7611 and allow them to dry before applying the adhesive. If a primer is needed, it should be applied after the cleaning process and allowed to dry.
Q: I want to prevent a stainless rod pressed into an aluminum hub from backing out. Does Loctite 640 provide sufficient adhesion or does it merely fill loose fits?
A: We successfully used Loctite 640 to affix a valve guide in a Briggs and Stratton motor on a zero-turn mower back in 2014, and the motor is still in use without any issues. It is designed as an adhesive rather than just a filler. Based on personal experience, once it sets, removing it requires extensive filing with a sharp file.
Q: Can Loctite 640 seal leakage around a spark plug helicoil in a car cylinder head?
A: Yes, it can seal the leakage around a spark plug helicoil in a car cylinder head. However, for effective sealing, it is necessary to clean the area and apply the adhesive to the helicoil before installing it. If the helicoil is already installed, the adhesive may not provide a proper seal.
Q: I plan to install Bearing Buddies on my jet ski trailer, but I've heard complaints about them falling off during travel. Can Loctite 640 prevent this problem?
A: Using Loctite 640 would indeed help prevent the problem. I recommend using SF 7649 primer to cure LOCTITE 640 properly. Keep in mind that Loctite 640 is permanent and high strength. To remove the worn bearing after applying LOCTITE 640, heating it up to 500°F will be necessary. However, for bearing applications, it is advisable to consider using a removable product like LOCTITE 641.
📝 My Hands-on Test of Loctite 638

✅Pros
Now, let's get back to the performance. Loctite did exactly what it promised. It secured the bearings in my gearbox, ensuring smooth operation and minimizing any potential wobbling or shifting. I've had my fair share of disappointments with other products, but Loctite lived up to its reputation. It's a reliable choice for mechanical applications, and I couldn't be happier with the results.
I also used Loctite to keep a pinion gear on the motor shaft of my 31 lbs RC car, and it has been holding up remarkably well. It's been through some intense off-road adventures, and the bond remains strong. So, if you're looking for a solution to keep your gears in place, Loctite might just be the answer.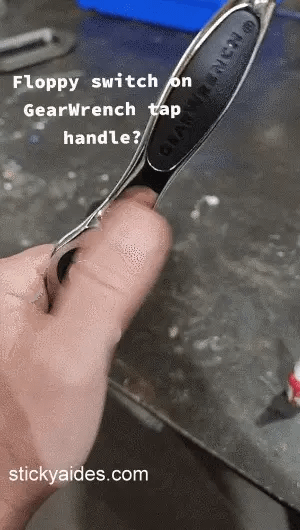 Speaking of the bottle, I lucked out because instead of the 50ml bottle I ordered, I received a generous 250ml bottle. Talk about a pleasant surprise! Initially, I was a bit skeptical since it was labeled as being from India. However, I soon realized that it was not a counterfeit product. But once I peeled away the tape, I discovered that the product was well within its shelf life. It was about 18 months old and still good for another 18. Phew!
❌Cons
Now, let's talk about the bottle itself. When my package arrived, I was a bit alarmed to see that the bottle was only half full. Naturally, I wondered if I had received an incomplete product. However, after doing some research, I discovered that this is actually intentional. Due to the chemical nature of Loctite, the bottle is filled with air to maintain its effectiveness. So, no need to panic if you find your bottle half empty upon arrival!

FAQ of Loctite 638
Q: How much should a new bottle weigh? Mine feels kind of empty.
A: Ideally, the bottle should have a weight that indicates it is half empty. This allows for the necessary presence of air to prevent the content from hardening within the bottle.
Q: What country is Loctite 638 manufactured in?
A: The product originates from India.
Q: Can Loctite 638 be used on an O.D. rubber seal surface to metal housing, or is it only suitable for metal-to-metal applications?
A: This particular product is specifically designed for metal-to-metal applications and may not be suitable for use on an O.D. rubber seal surface to metal housing.
Q: How effective is "638" in providing sealing properties?
A: Authentic Loctite products, such as "638," have a QR verification code on the bottle to ensure their genuineness. I personally returned a product that did not have this code.
Q: Is Loctite 638 reliable to use?
A: I suspect Loctite 638 might be counterfeit since it lacks the QR verification code found on genuine Loctite bottles.
Q: Does this formula have a quick setting time?
A: Yes, I believe it does. After approximately one minute, it becomes difficult to separate the bonded parts.
Q: Can you provide the expiration date for this bottle of Loctite 638?
A: The expiration date is indicated by a code on the bottle. To decipher the code and determine the exact expiration date, it is best to contact Loctite directly.
Q: Why does Loctite arrive empty?
A: As I said, it is empty intentionally. If you put a drip of Loctite on the table, it is never gonna dry. That said, it is going to stay in that form because Loctite takes an absence of air to create the chemical reaction to harden it. That's also why when you buy a new bottle of Loctite it feels like it's kind of empty. It's actually because they put it too much. There won't be enough air for it to stay in its liquid form. The absence of air within the bottle will cause the entire bottle to harden.