Loctite Blue vs Loctite Red: These adhesive titans have gripped gearheads in an adhesive arms race for decades. Both promise extra holding power so you can wrench worry-free. Yet devotees defend their colors with religious zeal.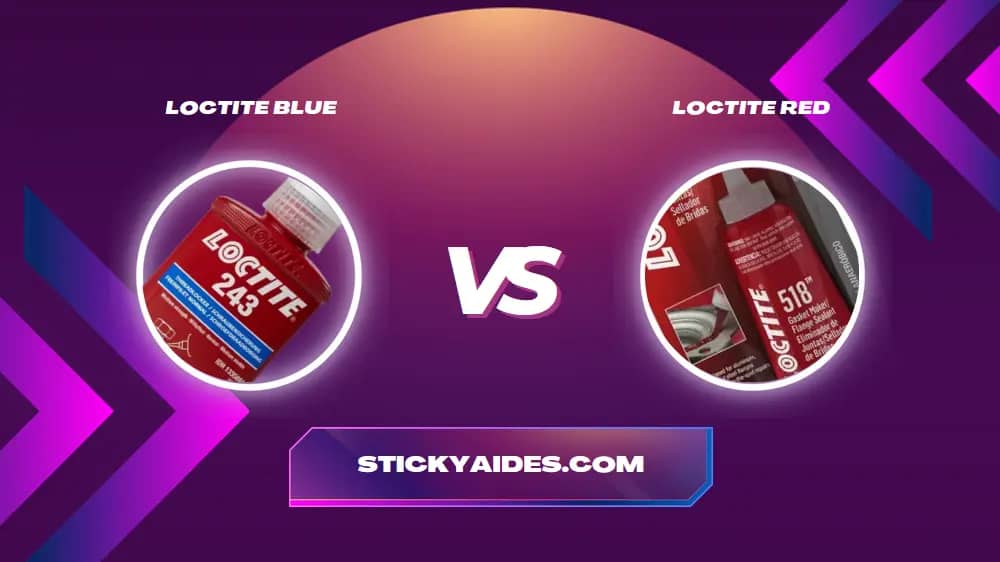 In this article, we drew the essence from two groups of Loctite adhesives for comparison. Let the games begin!
Loctite Blue vs Loctite Red: What's The Difference?
As I said, we need to compare different Loctite adhesives to get the difference between Loctite Blue vs Loctite Red.
Strength – Loctite blue products are medium strength, while Loctite red products are high strength. The red products offer stronger bonding and locking of threaded fasteners.
Disassembly – Loctite blue products allow disassembly with hand tools. Loctite red products require heating to disassemble parts.
Viscosity – Loctite blue products tend to have a lower to medium viscosity for wicking into threads. Loctite red products have a higher viscosity or gel-like consistency.
Cure speed – Loctite red products generally cure slower than blue products. The red products are better suited for large gaps or passive metals.
Temperature range – Loctite red products can withstand higher temperatures (up to 230°C) compared to blue products.
Applications – Blue thread lockers are good for vibrating assemblies while red is better for permanently locking studs. Red sealants work well on rigid flanged connections.
Color – The color coding helps identify the strength level – blue for medium strength, and red for high strength.
💙My Hands-on Test of Loctite 29513 Blue 246

In order to determine which product would be suitable for my specific needs, I reached out to Loctite's tech support. They recommended this particular product, and I decided to give it a shot. I was working on my water-cooled motorcycle, specifically on the studs that hold the headers to the head. These parts needed to be removable, but I wanted to ensure they stayed securely in place until intentionally removed.
The high-temperature blue Loctite did not disappoint. Once applied, the set screws for my rifle gas block remained perfectly seated without any movement since installation. Its higher temperature rating compared to the standard blue Loctite made it the ideal choice for my application. I was thoroughly impressed with its performance.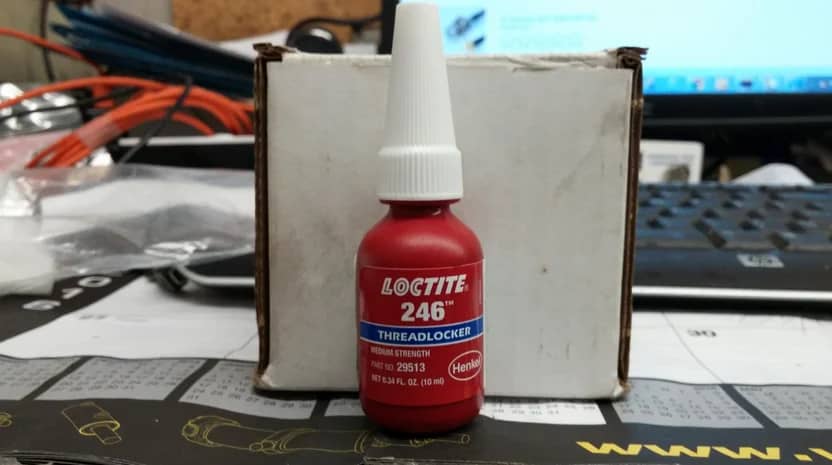 Although the bottle size of the high-temperature Loctite is small, it is more than sufficient for numerous applications, as long as it is used properly. The price, considering the size, is reasonable in my opinion. I found it to be a worthwhile investment, especially for applications on engines where high temperatures are involved.
It's worth mentioning that removing fasteners secured with this high-temperature Loctite can be slightly challenging, as heat is often required for disassembly. While this ensures a stronghold, it's important to take this into consideration, especially if you anticipate the need for frequent removal.

In addition to automotive applications, this Loctite product also proved to be great for use in transmission and differential plugs. Its effectiveness extends beyond engines, making it a versatile choice for various needs.
💙My Hands-on Test of LOCTITE 243 Blue Medium Strength Threadlocker

✅Pros
Now, let's compare Loctite to other threadlocker companies. Personally, I wouldn't claim that Loctite is the best, but it works well enough for my task, and I have confidence that it won't fail. I specifically chose the 243 version because my fasteners occasionally come into contact with oil, and I didn't want to risk the threadlocker degrading. If you anticipate your fasteners encountering oil, I recommend the 243 version as it offers better durability in the long run compared to the 242 version.
I also used this Loctite Blue Medium Strength Threadlocker on my Magped's screws.
My Latest Updates
👋 Hi! This is Ronald. I just published 2 new articles you may enjoy reading. Feel free to keep reading this one or 👇 check out the new articles anytime.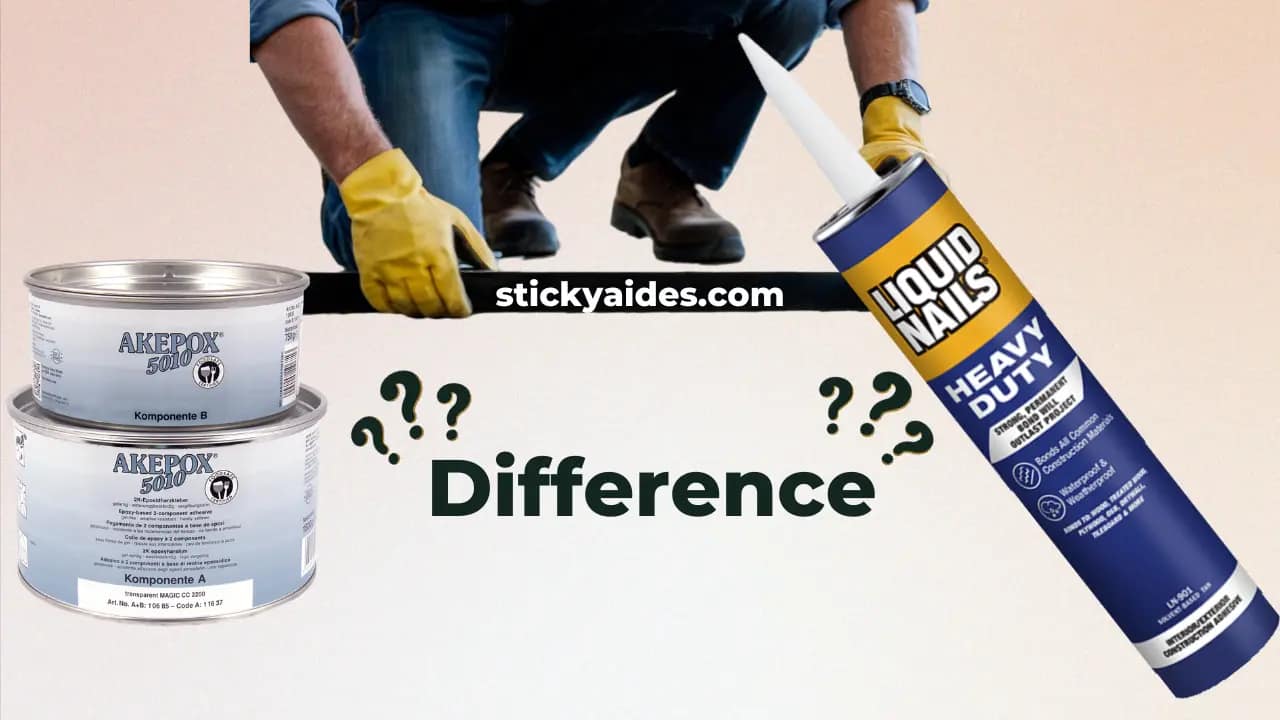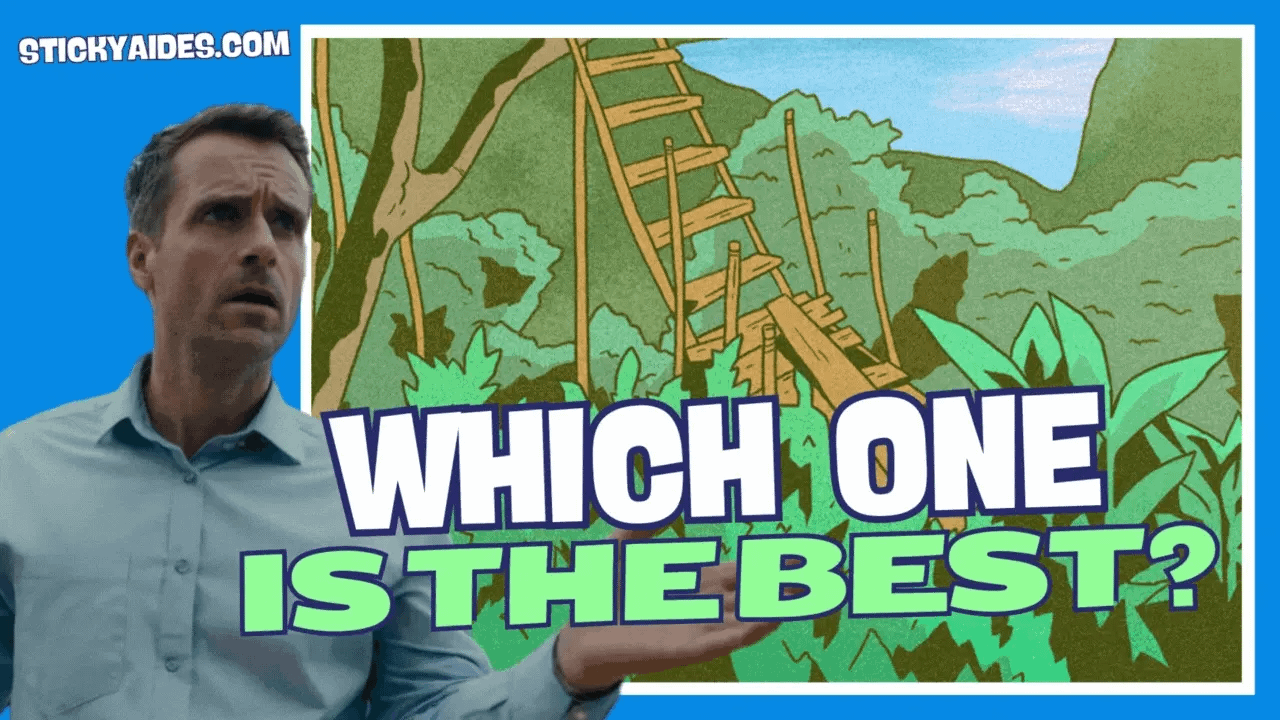 Three things to check before riding Magped:
1. Check your magnet and ensure screws are tight.
2. Check pins – Hot tip🔥: Add a drop of Loctite 243 during installation to ensure they stay tight.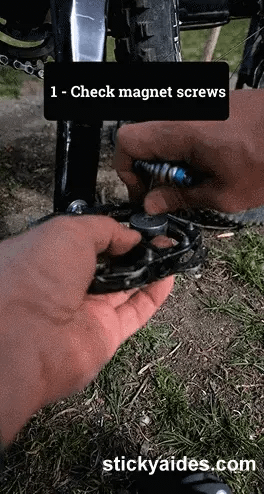 3. Check spindles, make sure they spin freely and they are tightened to the crankset.
And most importantly… enjoy the ride!
Feature Design
To address a common complaint I've seen about the bottle being half empty, I must clarify that it is intentionally designed that way. It's not a flaw, but rather a feature. The bottle is supposed to be half full to prevent the product from curing inside and to allow you to mix the chemicals properly by shaking the bottle. It surprises me how many people complain without understanding that it's for their own benefit. So, remember to shake the bottle thoroughly before each use to ensure it works correctly.
Bottle Design
Speaking of the bottle design, I must commend Loctite on their lock-type bottle. It's incredibly convenient to use. After removing the white cap, the top of the needle applicator simply pushes forward to apply the Loctite, and when you're done, it pushes closed again. This design makes application easy and mess-free. Furthermore, the needle doesn't get clogged during application, and the bottle seals tighter, ensuring the Loctite lasts longer.
Value for Money
In terms of value, this larger bottle is a great investment. It offers a significant amount of product at a reasonable price. While it mayseem excessive for small or occasional use, it's perfect for those who use Loctite frequently or for larger projects. Just make sure to consider the shelf life and purchase accordingly.
❌Cons
Now, let me address some concerns raised by other users. Some have mentioned that the bottle doesn't come full, but that's actually intentional. It's not meant to be completely full. As I mentioned earlier, it's designed to be half full to allow for proper mixing and prevent premature curing. So, don't worry if your bottle isn't completely filled.

❤️Test of Loctite 518 (Loctite 518 Gasket Maker Flange Sealant)

✅Pros
One of the standout features is that it dries in the absence of air, making it ideal for any press fit assembly. Fortunately, it worked exceptionally well for my needs, and any excess was easily cleaned up.
In terms of the product itself, it performed exactly as described. The seal it created was excellent, and I was particularly pleased with its size, which was just right for my requirements. The value for money was also impressive.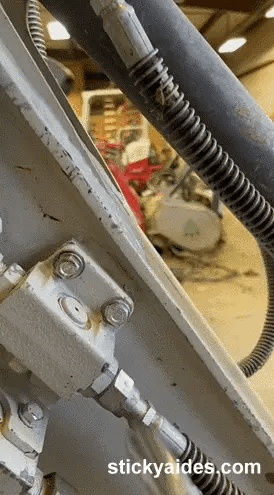 On a positive note, I have experienced the reliability of this product firsthand. Unlike the blue sealant I previously used on a PTO bolt, which would often let go and require the use of a torch for removal, Loctite 518 holds the bolt securely without the need for excessive heat. It has become my go-to option for such applications.
❌Cons
However, I must admit that I made a mistake when ordering and didn't pay enough attention to the package size. To my dismay, when I received my order, I discovered that the tube was incredibly tiny. I needed to seal a swimming pool pump flange, and there was barely enough product to apply a very thin coat around it. I debated whether to even give it a try, but because I needed to get the pump back in service, I decided to proceed. At this point, I'm letting it dry overnight, so I'm still unsure if it will hold up. In the future, I'll be more cautious and ensure I carefully consider the quantity before making a purchase. It's possible that I'll opt for a different product next time.

FAQ of Loctite 518
Q: I'm having trouble finding a replacement for a cracked snowblower carburetor float bowl gasket. Can Loctite 518 be used as a substitute for the gasket?
A: Unfortunately, Loctite 518 is not suitable as a replacement for the gasket in this case. Its primary purpose is for metal-to-metal sealing, so it may not provide the desired functionality for your specific carburetor float bowl gasket.
Q: If I open the tube but don't use all of the product, can I store the remaining amount with the cap on for future use?
A: Absolutely! As long as the product is within or not far beyond its expiration date, you can store the remaining amount in the tube with the cap securely closed. It is advisable to store it in a climate-controlled area, ideally around 70 degrees Fahrenheit, with a margin of around 10 degrees.
Q: Is it necessary to use the Loctite primer mentioned on the back of the package?
A: I have personally used this product successfully without utilizing the Loctite primer. It is not mandatory for achieving effective results, although individual experiences may vary.
Q: Will 518 work on small 2-cycle engine blocks?
A: Yes, it is suitable for sealing the case halves on two-cycle outboard motors ranging from 2 horsepower to 300 horsepower. To ensure optimal results, it is recommended to use a plastic scraper, such as the Klean N Prime item #37509, to prevent any damage to the surfaces during application.
Q: What is the recommended method for cleaning the surfaces after disassembling?
A: I recommend using Brake clean along with a plastic scraper for cleaning the surfaces. It's important to avoid using metal scrapers or brushes as they can potentially damage the surfaces. Loctite 518 is an anaerobic sealer, meaning it seals in the absence of air. Even a slight exposure to air, such as through a scratch, can hinder its sealing properties. I have primarily used this product for outboard motor powerheads in the marine industry and found this cleaning method to be effective.