Loctite Blue Vs. Permatex Blue: Ask any mechanic which blue-tinted adhesive they prefer for sealing threaded fasteners and you're guaranteed to spark a debate. Both offer strong bonding power, but upon closer inspection, distinctions emerge.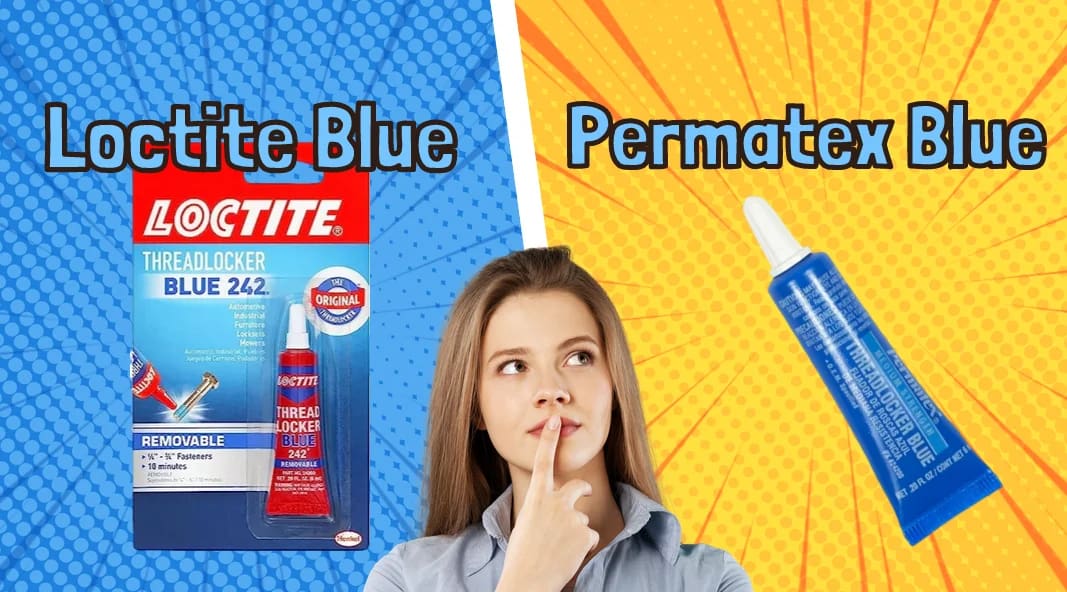 To settle the discussion over which is the better choice, we need to take Loctite Blue 242 and Permatex Blue Medium Strength Threadlocker as examples. I'll examine the adhesive properties, intended applications, and performance differences between Loctite Blue and Permatex Blue. Consider this your guide to picking the right blue for your next project.
Loctite Blue Vs. Permatex Blue: What's The Difference?
The key difference between Loctite Blue Vs. Permatex Blue is:
📝 My Hands-on Test of Loctite Threadlocker Blue 242

✅Pros
When purchasing Loctite, I found it to be reasonably priced considering the amount of product provided. It was exactly what I needed for a project involving my washing machine.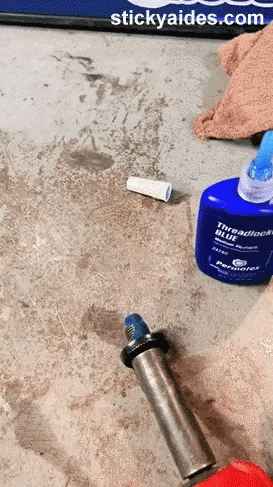 Dries Quickly
It dries quickly and works exceptionally well. I took the advice of another user who suggested using a needle or safety pin to pierce the top of the container, allowing for better control of the product's release. Using this method, only a small amount is needed, preventing any mess. I highly recommend this approach and can assure you that you'll be satisfied with the results.
It's essential to understand the difference between blue and red Loctite and determine which one best suits your specific needs. In my case, there is rarely a reason to use red Loctite, as I often need to loosen screws and remove them. Therefore, blue Loctite has become my go-to option for projects that require adjustability.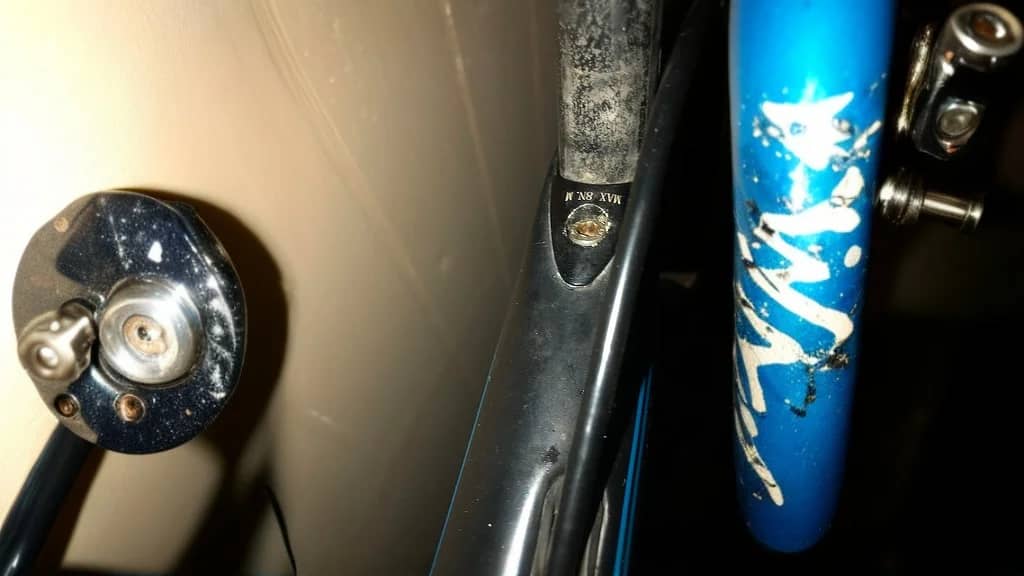 Although it may seem expensive for the small quantity you receive, it performs well when applied correctly. In some instances, I had to reapply the product due to initially using too little, but once I adjusted the amount, it worked flawlessly.
Fixing a Noisy Hinge
One particular situation where Loctite impressed me was when I watched a YouTube video on fixing a noisy hinge. The glass door in our bathroom would make an irritating clicking sound every time it was opened or closed. However, after applying Loctite to the hinge, the sound vanished like magic. I was thoroughly impressed by its effectiveness and would highly recommend it to anyone facing a similar issue.
Smaller Tasks
In addition to larger projects, Loctite is also useful for smaller tasks. For instance, I had purchased a low-cost laser sight for a CO2 pistol, but it kept losing orientation every time I fired the pistol. By applying Loctite to the little hex screws of the laser positioner, I was able to fix the issue. Since then, I have fired the pistol numerous times without any loss of alignment. This demonstrates the versatility and effectiveness of Loctite in different applications.
I have used this specific brand of Loctite to install optic plates on four different pistols, and it has consistently performed flawlessly. The reliability and ease of use make it my go-to choice for such projects.

❌Cons
Tried to push a pin into the top to open it as I only wanted a very small amount of tightener for a small screw, but that was impossible without resorting to heating the pin. So after cutting the smallest part of the tube top, I had too large of an opening.
FAQ of Loctite Threadlocker Blue 242
Q: Should I apply Loctite Blue 242 to the doorknob set screw before or after screwing it in? Do I put a drop on top?
A: It's best to apply this to the screw threads before screwing it in. Make sure to use a very small amount, and apply it before the screw is fully inserted. Remember, less is more in this case.
Q: What's the proper way to open the sealed tube? Can I simply poke a hole at the top?
A: To open the sealed tube, I would recommend using a thumbtack, safety pin, or a similar object to gently poke a hole into the flat tip of the tube. This method allows for better control and ensures droplet-sized application.
Q: Can Loctite Blue 242 be used for securing glasses, particularly the screws that hold the lenses in place?
A: No, Loctite Blue 242 is not suitable for use on glasses. For small screws like the ones holding lenses in place, I recommend using Loctite 222 instead.
Q: I'm planning to join two 20′ pieces of pipe together for a weather station pole that will be exposed to outdoor conditions. Which Loctite product would be most suitable?
A: In your case, I would recommend using the Blue Loctite, which is designed for larger gaps like pipe threads. It has a thicker consistency. However, if you anticipate the need to disassemble the pipe in the future, I suggest using regular pipe dope paste. If the pipe is meant to stay permanently assembled, no additional product is necessary, but be cautious of potential rusting.
Q: Does Loctite Blue 242 harden? I applied it to a thread for testing, but after 24 hours, it was still in liquid form and could be easily removed with a paper towel.
A: Yes, Loctite Blue 242 does harden. Before using it, make sure to shake the bottle well. Apply a drop of the product to the fastener threads, ensuring you use a minimal amount. Tighten the fastener to prevent loosening, and wipe off any excess while it's still wet. Remember to cap the tube tightly. If you need to reopen the tube in the future, you can use pliers and a pin or small nail. Loctite Blue 242 has proven effective for keeping fasteners secure while allowing for future removal if needed.
Q: Can I apply this to an already tightened bolt without removing it?
A: Loctite Blue 242 is intended for use during installation and not for already assembled or installed bolts. I would recommend removing the bolts and re-installing them with Loctite Blue 242 for optimal effectiveness.
Q: Will this work on stainless steel bolts?
A: Loctite Threadlocker Blue 242 is particularly suitable for applications involving less active substrates like stainless steel and plated surfaces, where disassembly may be required for servicing. Have a great day!
Q: What is the shelf life of the Blue 242? If I open it, use it once, and then store it, how long will it remain effective?
A: According to Loctite, the shelf life of Blue 242 is two years. However, many users have reported it lasting longer. I have personally used a tube that I opened four years ago, and it still appears to work well.
Q: Will Loctite Blue 242 work for securing a bolt in a power rear gate? I had to replace the entire motor because the bolt came out and stripped the threads.
A: No, Loctite Blue 242 will not work in that situation. I recommend using Red Loctite instead( See loctite 515 uses). Ensure that the bolt is clean and free of any oil residue before applying the Red Loctite. Allow it to dry for at least an hour, or longer if possible.
Q: Is it safe to use this as a denture adhesive?
A: Yes, Loctite Blue 242 can be used as a denture adhesive. I have personally used it for ten years now, although I must say that it does affect the taste of corn.
📝 My Hands-on Test of Permatex 24200 Medium Strength Threadlock

Honda recommended this 'medium strength' threadlocker for the rear brake's caliper bolts on a 2016 Acura TLX. Overall, the repair turned out okay, and this sealed the job nicely! The application process of this threadlocker is very straightforward. Simply apply a small amount to the threads and let it dry. The threadlocker dries quickly, and I have never had any issues with it dripping or running.
✅Pros
One of the things I love about this product is its medium strength. It provides just the right amount of locking strength for a wide range of applications, from automotive repairs to household projects. It's not too weak that it will come loose, but also not too strong that it will be difficult to disassemble in the future. It's a perfect balance.
Once it is applied, I know that my threads will stay securely locked in place, even under high levels of stress or vibration. This provides me with peace of mind, knowing that my repairs or projects will be sturdy and long-lasting. I can confidently say that this product is an excellent choice for anyone in need of a reliable and easy-to-use threadlocker solution.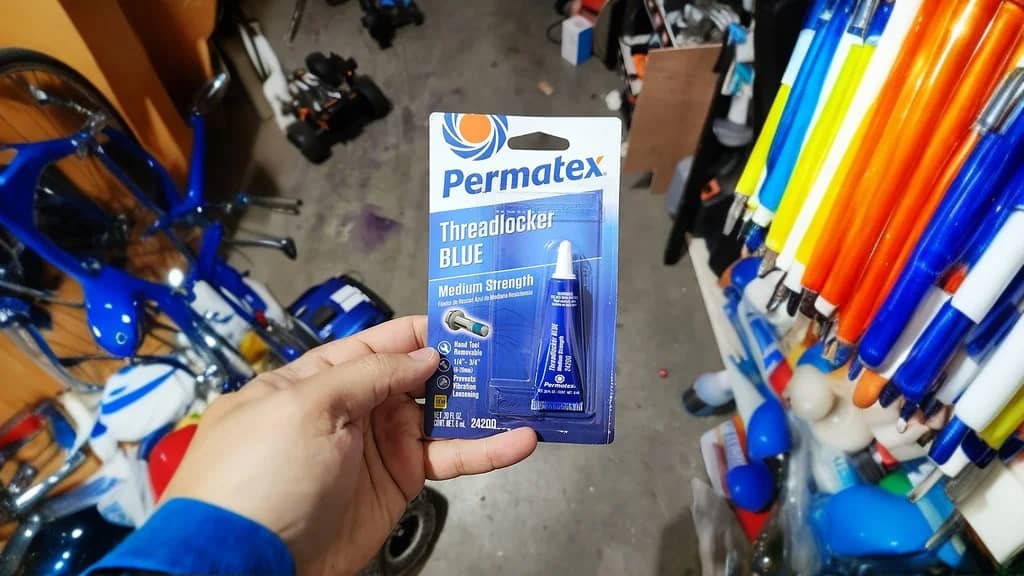 In addition to its excellent locking strength, the gel consistency of this threadlocker is a game-changer. It's easy to maneuver and place without the mess. The gel tube minimizes waste and provides better handling consistency and viscosity compared to the liquid threadlocker. I found it especially useful when securing the steering stabilizer in my Jeep JL. It allowed precise application, with the optimum location being about 2-3 threads from the leading edge of a bolt. I will definitely buy it again.
Furthermore, this threadlocker's reliability has impressed me. It works well on low torque bolts and screws, ensuring they are properly tightened. I've used it on various applications, from the tiny screws that hold the arms of glasses in place to numerous bolts on my vehicles. The adhesion is strong, and I've never had any issues with bolts or nuts loosening up. It provides the perfect balance of security while still allowing for easy future removal when applied sparingly.

❌Cons
It is too thick. It does not flow like the popular thread locking brand I have always used in the past. Tipping the bottle upside down and squeezing still does not work. The bottle must be held upside down and given a hard hand swing to get the product to move to the spout.
FAQ of Permatex 24200 Medium Strength Threadlock
Q: What sets Surface Insensitive threadlocker apart from the regular blue threadlocker?
My Latest Updates
👋 Hi! This is Ronald. I just published 2 new articles you may enjoy reading. Feel free to keep reading this one or 👇 check out the new articles anytime.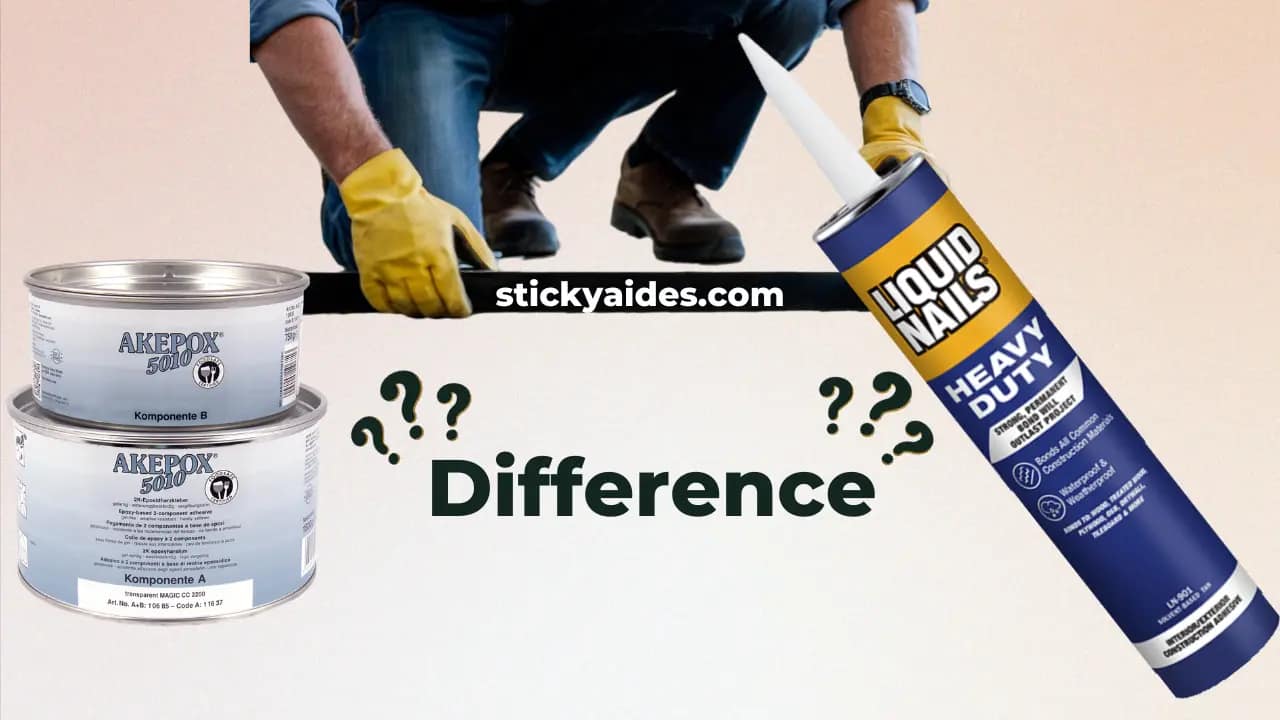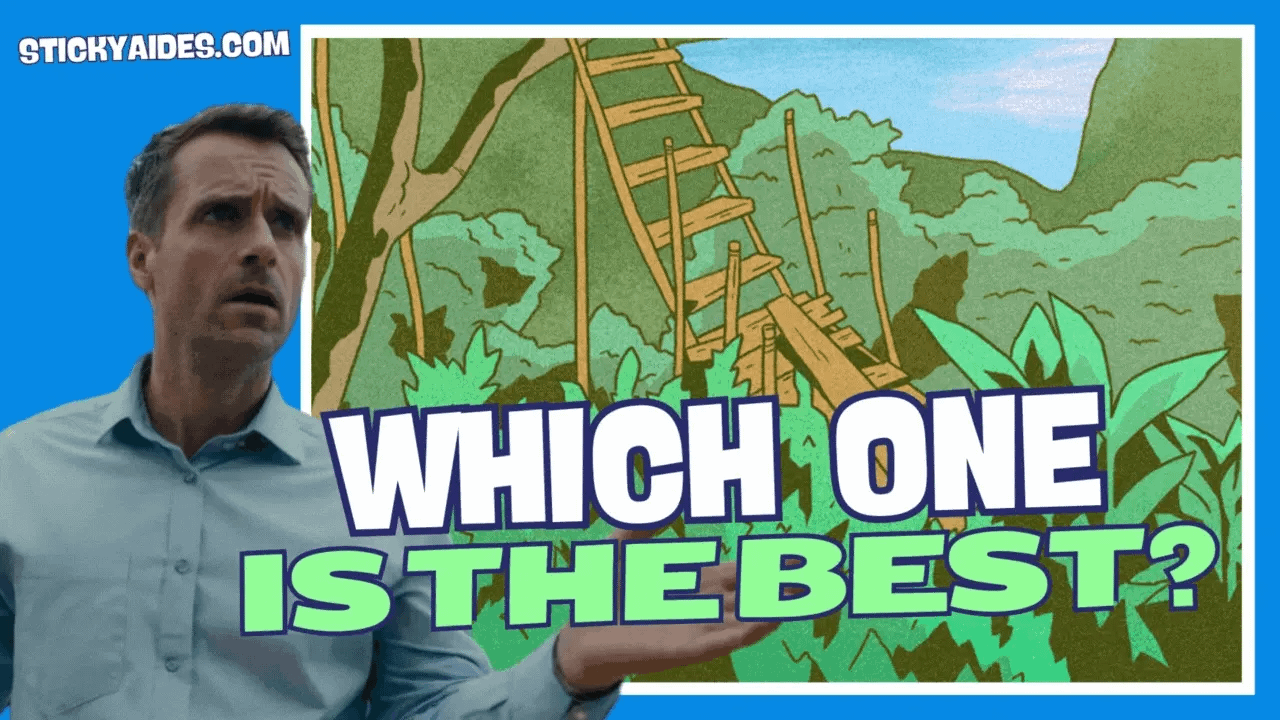 A: The unique aspect of Surface Insensitive threadlocker is that it doesn't affect the surface by introducing heat.
Q: Is it suitable to use threadlocker blue for gun barrel threads?
A: I would suggest opting for rocksett instead. Gun barrels tend to reach extremely high temperatures, surpassing the heat threshold of most conventional threadlockers, including the blue variant.
Q: Can I apply this threadlocker on a steel bolt going into aluminum?
A: Simply apply a small amount of threadlocker on the threads, and it should work effectively, ensuring a secure fit.
Q: What should I do if I forgot to apply threadlocker before torquing down my bolts and nuts?
A: In such a situation, I recommend removing the bolt, applying the threadlocker, and then securely tightening the bolts and nuts once again.
Q: Does threadlocker expire or lose its effectiveness if stored for an extended period?
A: Over time, threadlocker may solidify within the container as it ages. It is advisable to store it in a cool and dark location. Threadlocker is classified as an "Anaerobic" adhesive, which cures in the absence of air, rather than drying in the traditional sense. It is commonly used to prevent rust on fasteners and to ensure they do not loosen.
Q: Any suggestions on which threadlocker formula would work best to keep pot and pan handles tight?
A: Both blue and red threadlockers are suitable for pot and pan handles. The key difference lies in future removal. If you use blue threadlocker, you can easily remove the handle later with basic hand tools. On the other hand, red threadlocker provides a stronger hold but requires heating the fastener to around 500 degrees Fahrenheit for removal.
Q: Can I use this threadlocker to secure a loose HDMI cable?
A: I'm not certain about that specific application. However, I typically use it for rifle scopes.
Q: Will the blue threadlocker work on watch bracelet screws? The manufacturer recommends AN 302-42 medium tight threadlocker, which is quite expensive for just two screws.
A: Yes, the blue threadlocker works exceptionally well in preventing fasteners of various types from loosening. It should be suitable for the watch bracelet screws as well. You can find tubes of different sizes and even a gel form of the blue threadlocker.
Q: Is medium strength (blue) threadlocker appropriate for securing hand-tightened knob-type fasteners on a Thule kayak rack?
A: If the fasteners are small screws, I would advise against using medium strength threadlocker. It is better suited for screws with a diameter of 2mm or larger.
Q: Can I use this threadlocker for storm door set screws?
A: As long as there are threads to fill, the threadlocker should work effectively for storm door set screws.
Q: Is it necessary to use Permatex activator, or is thorough hand cleaning sufficient before applying Permatex threadlocker?
A: I wasn't aware of the existence of an activator for Permatex threadlocker. Personally, I clean the area thoroughly, apply the threadlocker, and place it where it is needed. So far, I haven't encountered any issues with this approach.
Q: The heat shield on my car's exhaust keeps coming loose. Can this threadlocker withstand the temperatures associated with the heat shield?
A: For your specific case, you should opt for threadlocker red. Red threadlocker can withstand higher temperatures than blue threadlocker. The red variant I use can handle temperatures around 300 to 350 degrees Fahrenheit.
Q: Can I use this product to repair handles of pots? Is it safe for kitchen use?
A: No, this product is specifically designed for screws. I recommend using a glue specifically made for pot handle repairs.
Q: I'm installing a standard trailer hitch (rated for 6000 lbs). Can I use threadlocker on the bolts to prevent them from loosening?
A: Medium strength threadlocker (blue) is suitable for bolts that may loosen over time, such as when changing shocks. However, it is not recommended for lug nuts. If you require a stronger or permanent hold, you should consider using the red threadlocker, which may require an impact wrench for removal.
Q: The bottle of threadlocker is not completely full, right? Approximately how much is left?
A: It's more accurate to say that the bottle is about 80% full, give or take. Keep in mind that the bottle needs some empty space to facilitate shaking. If it were completely full, shaking would be impossible.