Loctite PL 500 vs. Loctite PL Premium – a battle worthy of a heavyweight prize fight! The tried-and-true veteran PL 500 packs powerful adhesion and versatility into one trusty tube. The newcomer PL Premium struts its stuff, claiming longer workability and lower odor than its opponent.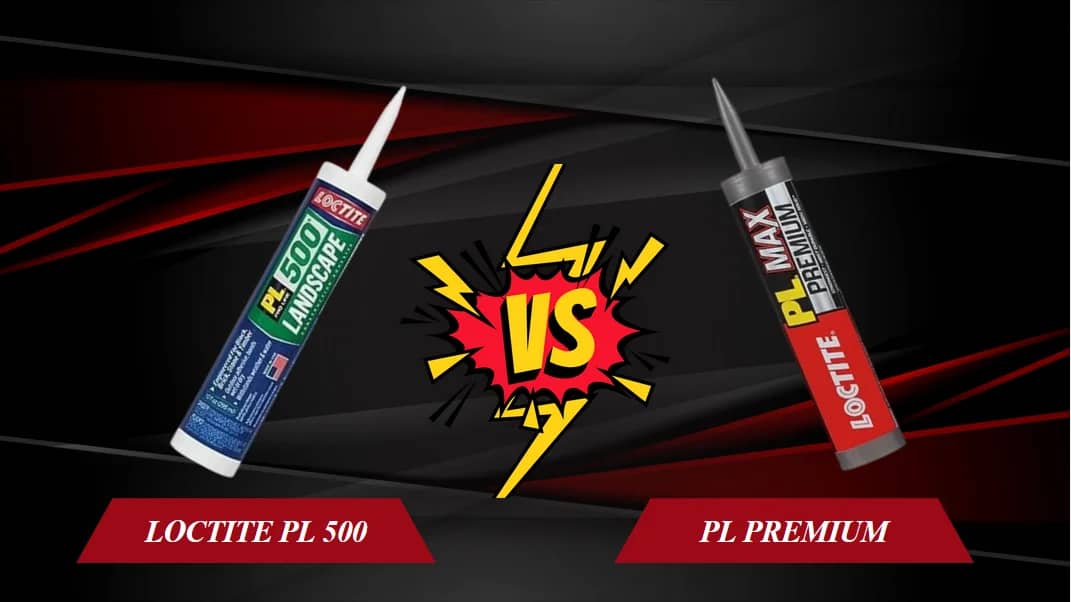 Will the grizzled PL 500 show up the cocky young PL Premium? Or will the new school triumph over the old? Let's find out! By the end of this no-holds-barred showdown review, you'll know exactly which of these two adhesive champs you want in your toolbox. No chemistry degree is required!
Loctite PL 500 vs. Loctite PL Premium: What's The Difference?
The Key difference between Loctite PL 500 vs. Loctite PL Premium is:
Loctite PL Premium has a higher viscosity, shorter open and reposition times, and faster cure time compared to PL 500
PL Premium has higher strength and shear strength than PL 500
PL Premium has higher VOC content than PL 500
Both can be used in wet conditions and a wide temperature range
PL Premium is better for indoor projects due to its low odor, while PL 500 has a stronger solvent smell
Different solvents are needed to clean tools for each product
📝 My Hands-on Test of Loctite PL Premium

One of the notable projects where I utilized this adhesive was to fix a broken concrete tank lid. The Loctite PL Premium worked exceptionally well, providing a strong and durable repair. I followed the instructions carefully, and the adhesive did not disappoint. It held the lid together seamlessly, ensuring its stability.
Moreover, I had a wobbly toilet that needed to be securely mounted to the floor. I had tried using silicone caulk in the past (Acrylic Caulk Vs. Silicone Caulk), but it only offered temporary fixes, and even tile grout eventually failed. However, with the Loctite PL Premium, I found the perfect solution. By carefully applying the adhesive into the crack between the toilet and the floor, I was able to create a solid, permanent bond. After 24 hours, the adhesive set up harder than rock, forming a smooth and shiny gray surface that couldn't even be dented with a fingernail. It truly provided the stability and security I was looking for.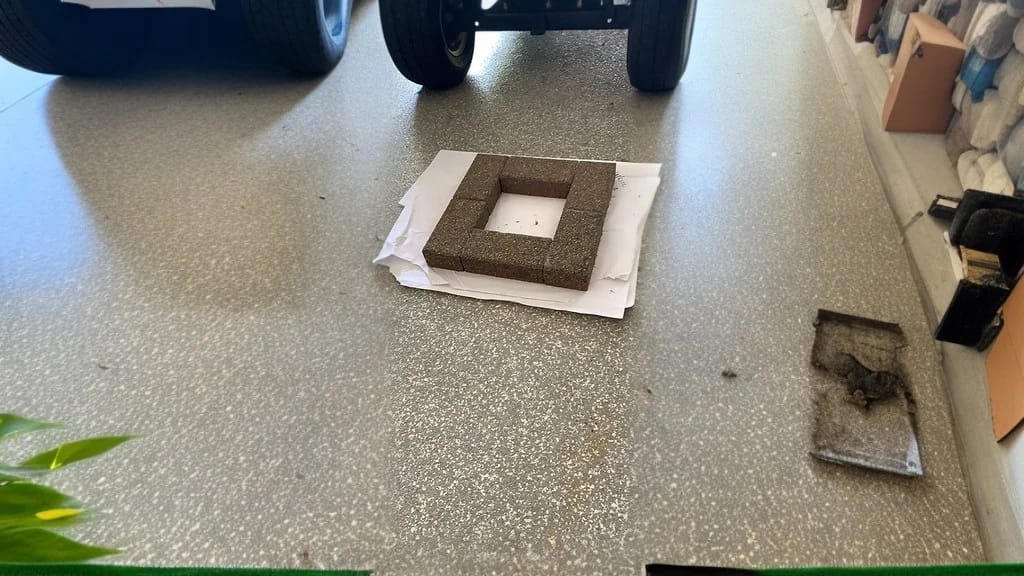 The versatility of this adhesive is remarkable. I've used it to repair stone siding pieces that had come loose, and it surpassed the performance of concrete mortar. It held the pieces in place, even through rain showers, downpours, and extreme heat. The adhesive proved to be a reliable alternative to grout or mortar, providing an easy and efficient fix.

FAQ of Loctite PL Premium
Q: What are the primary distinctions between this product and the more affordable premium 3x version?
A: This version boasts a quicker setup time and offers a more durable and stronger bond.
Q: Can I utilize this for attaching an aluminum exterior door threshold to a concrete floor?
A: I have successfully employed heavy-duty Loctite to install an aluminum threshold onto a concrete base, and it is held securely. However, the new threshold had pre-drilled holes for metal screws to affix to the concrete. For optimal adhesion with heavy-duty Loctite, I recommend applying it to a clean surface on a warm day.
Q: How can I detach items that have been firmly adhered together? I accidentally misaligned a frame on a mirror.
A: You can use mineral spirits to undo the adhesion.
Q: Is Loctite PL Premium suitable for bonding molded plastic to concrete?
A: Yes, it is.
Q: Can I use it to bond concrete to concrete for outdoor applications?
A: There are urethane products specifically designed to adhere remarkably well to concrete. Many of these products are self-leveling, ideal for repairing spalled spots and cracks. However, if you are uncertain about the depth of the crack, you may need to apply a second round of adhesive.
These urethane products remain flexible to accommodate seasonal shifting. While attempting to fix a vertical crack in the brick, some adhesive might have overflowed, making it challenging to remove. Nevertheless, it remains hidden. For vertical applications, thicker versions of urethane adhesives are available.
Another adhesive that adheres well to concrete is silicone, although finding a thin enough product for the aforementioned purposes might be difficult. Nonetheless, if you intend to glue something to concrete, silicone is a good choice. Both urethane and silicone offer extended durability and strong adhesion to concrete. I once used quick-set epoxy to fix a broken chunk of concrete, and it still remains firmly attached.
However, silicone and urethane require sufficient time to penetrate the concrete and bond with its microscopic surfaces, so avoid simply standing there after applying the adhesive. If there are any remaining cracks, silicone is preferable for vertical surfaces. Good luck! Although this product is neither silicone nor urethane, it should have no trouble adhering to the concrete. I apologize for being unable to estimate its lifespan, but it should perform well, especially if you plan to shape and paint over it. Silicone and urethane are not as suitable for this purpose. I leave the final decision to you.
Q: Will Loctite PL Premium work for reattaching a sizeable chunk of concrete to a sidewalk?
A: Yes, it should. I used it to glue the head of a concrete statue back into place, and the weight of the baseball-sized head was sufficient to hold it together while the glue set. Press the pieces together so that the glue makes contact with both surfaces. You will need a means to hold the pieces in place until the adhesive sets, but it does not have to be tightly clamped.
Q: Can I use Loctite PL Premium to reattach river rocks?
A: Yes, you can. However, if you intend to place them vertically, they will require support until the adhesive cures.
Q: How dark is Loctite PL Premium? I'm looking for a shade similar to iron gray.
A: The product is dark gray. It can also be painted. Overall, it is a good product.
Q: How much of the product do I need to cover a 75-square-foot wall?
A: Yes, you will need it.
Q: Does Loctite PL Premium withstand high heat? That's the specific feature I'm searching for.
A: No, it will become extremely brittle and start cracking even in low heat or sunlight. Moreover, it may be separate from the materials it was applied to.
Q: Will Loctite PL Premium work for a rubber-to-tile application?
A: I haven't encountered any issues with rubber-to-concrete applications, so it should work fine.
Q: Can Loctite PL Premium adhere to the roofing felt?
A: Yes, it can, although there might be more suitable and cost-effective adhesives available specifically for roofing purposes.
Q: What color does Loctite PL Premium dry to?
A: I believe this construction glue comes in two, possibly three colors. I purchased the gray variant to glue a broken concrete statue, and it dried to a gray shade. Therefore, if you choose white, it will dry white, and if there's a black variant, it will dry black. I'm uncertain if a black option exists, but the adhesive should dry to the color corresponding to the one you choose.
Q: Do you think I can replace a loose and nearly detached shower tile with Loctite PL Premium? I need it to match the grout color, which is gray.
A: Yes, this adhesive is suitable for securing a single piece of tile. It should hold it in place securely. However, for a long-lasting and more professional repair, it is recommended to reattach the tile using tile adhesive or thin-set mortar specifically designed for tile installations. These products provide better adhesion and durability for tile applications.
📝 My Hands-on Test of Loctite PL 500

To put it to the test, I decided to use this adhesive with Allen Block caps, and I must say, it worked like a charm. However, I quickly realized that applying a generous amount of adhesive is crucial, especially for caps that undergo significant stress or heavy use, such as being walked on or bearing a high surcharge load.
To ensure I had enough adhesive for my project, I opted for the 28 oz tube instead of the 10 oz tube, which provided better value for my needs. The only reason I chose the 10 oz caulk gun was because that's what I had on hand. If you're working on larger quantities, I highly recommend investing in a 28 oz caulk gun and corresponding tubes.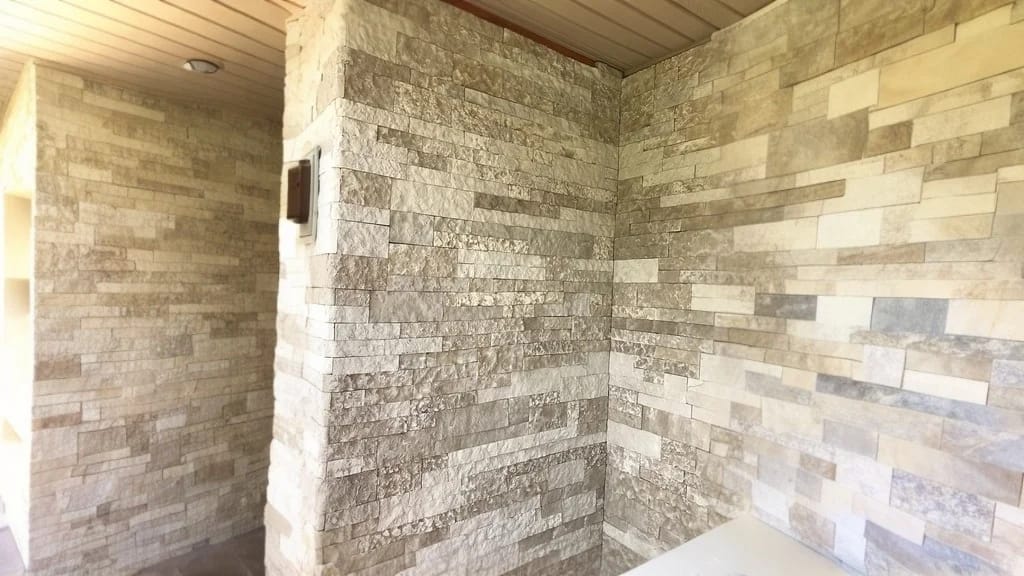 The adhesive itself is truly excellent. However, it took me a little while to get used to how it squishes out upon application. It's important to be mindful and apply it sparingly until you become familiar with its behavior. I must emphasize that this adhesive is incredibly powerful, which is a testament to its quality. Unfortunately, I haven't had the chance to test it underwater or in pond-related applications, so I can't provide any insights on its suitability for those specific purposes.

FAQ of Loctite PL 500
Q: Is there a method to separate the blocks once this item has been utilized?
A: I'm not aware of any way to do so. It performs admirably.
Q: Given that it rained overnight, can I proceed with bonding the blocks together?
A: You may proceed as long as the blocks are dry.
My Latest Updates
👋 Hi! This is Ronald. I just published 2 new articles you may enjoy reading. Feel free to keep reading this one or 👇 check out the new articles anytime.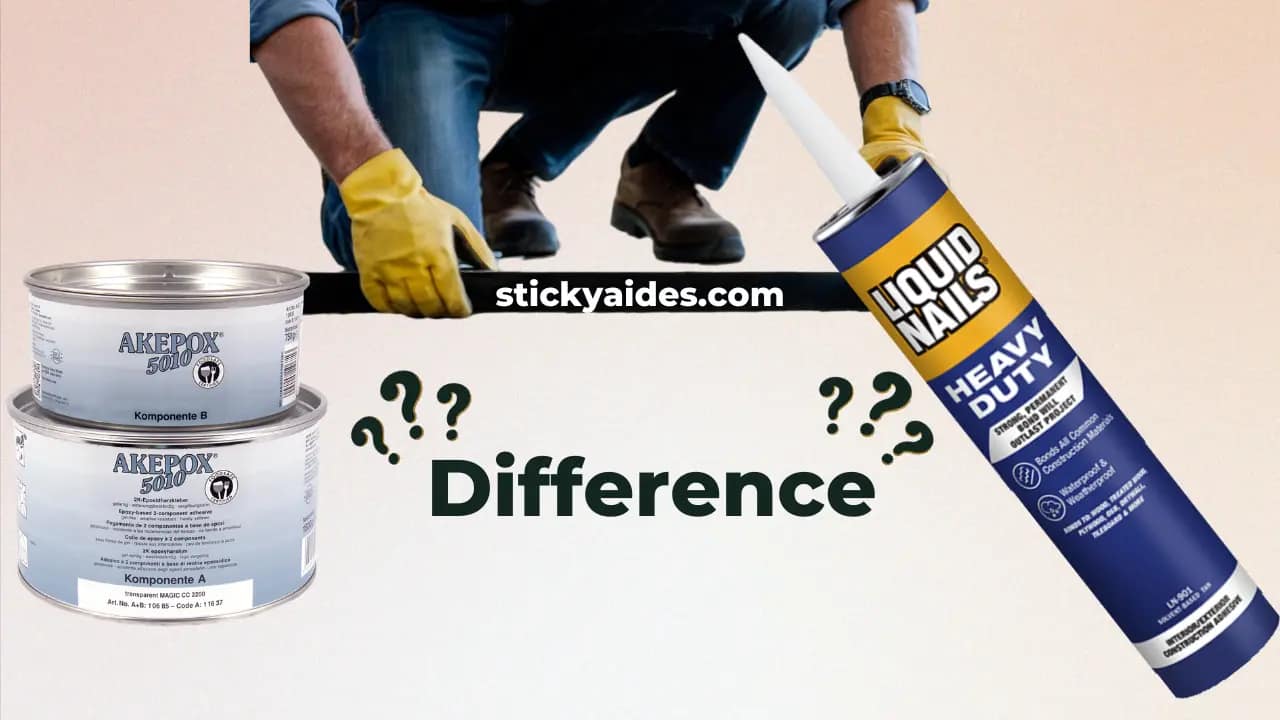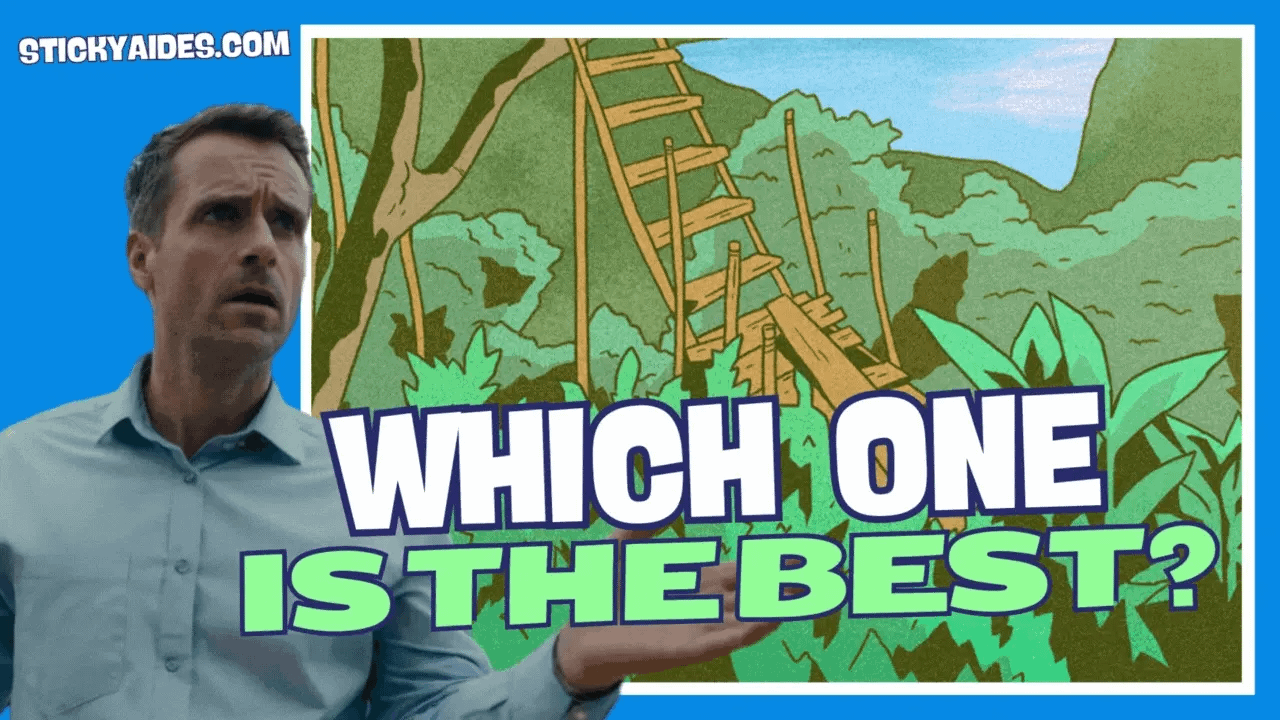 Q: I require assistance with determining the quantity needed. I have to glue approximately 25 square feet of bricks on top of a retaining wall. How many tubes should I purchase?
A: You should consider acquiring 3-4 tubes for this task.
Q: A piece of cultured stone fell off my fireplace. Both the cultured stone and fireplace still have mortar on them. Would it be suitable to use Locktite 500 to reattach it?
A: It is likely that Locktite 500 will hold very well once set.
Q: What color is this product?
A: It is beige. If it is applied correctly, it should not be visible.
Q: Can I utilize this for installing PU/PVC crown molding and a ceiling medallion?
A: No, this specific product is designed for outdoor use, specifically for retaining walls and brickwork.
Q: Is there a way to separate the blocks once this product has been utilized?
A: To the best of my knowledge, there is no method. However, if it was not applied properly or an insufficient amount was used, you may be able to pry them apart. Another option is to use a sharp knife to cut between the bricks if possible.
Q: The substance is quite thick and does not seem to adhere to the surface, unlike any adhesive I have ever used. Could I have received a defective batch?
A: The thickness of the substance is intentional as it ensures it stays in place and fills gaps. It takes some time to cure and adhere. While it works on most rock and masonry surfaces, it bonds better with rougher or more porous surfaces.
Q: There are two different sizes available. How many ounces are there in this tube?
A: This tube contains 10 ounces, and it comes in a case of 12 tubes. It is a standard size that fits into a regular caulk gun device.
Q: Is there a method to separate the blocks once this product has been utilized?
A: One possible approach is to use a chisel and hammer to separate the blocks.