Matte Medium vs. Mod Podge – it's the classic crafting conundrum. You're browsing the aisles of your local arts and crafts store, dazzled by the variety of glues, pastes, and adhesives before you. Your DIY dreams hinge on choosing the right one.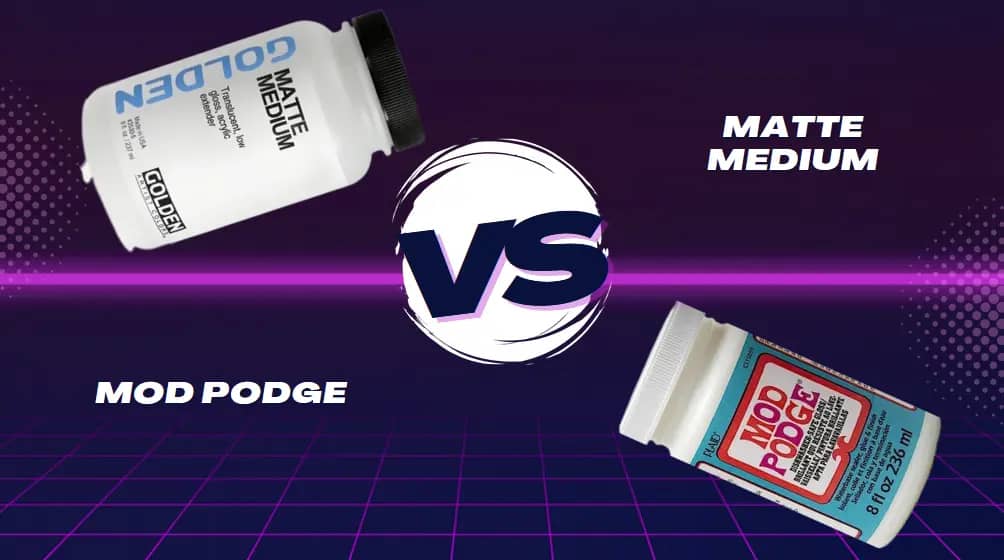 Have no fear – I'm here to settle this sticky situation once and for all.
Grab your hot glue gun and a latte – we're going on a riveting rollercoaster ride through the wild world of Matte Medium and Mod Podge. By the end, you'll be a certified adhesive expert, ready to decoupage and decorate without worry. Will Matte Medium's subtle sheen reign supreme? Or will Mod Podge's versatility steal the craft crown? Let's find out…
❓ Matte Medium vs. Mod Podge: What's The Difference?
The main difference between Matte Medium vs. Mod Podge is:
Matte Medium is designed for fine art while Mod Podge is suited for crafting – they have different levels of glossiness and drying times. Matte Medium is waterproof while Mod Podge is not waterproof.
In terms of consistency, Matte Medium is thinner since it can also be used to thin acrylic paints. It takes longer to dry than the thicker Mod Podge. Mod Podge dries quickly and can adhere to heavier materials due to its thicker consistency.
📝 My Hands-on Test of Matte Medium

One thing I appreciate about Matte Medium is its superior quality compared to cheaper brands. For my collage work, this matte medium is perfect. It not only protects my images from other layers like watercolor and paint but also dries clear without any unwanted shine. It's worth the investment, especially if you want to safeguard your artwork from possible harm. I even mix this medium with paint sometimes because it works excellently to thin the color.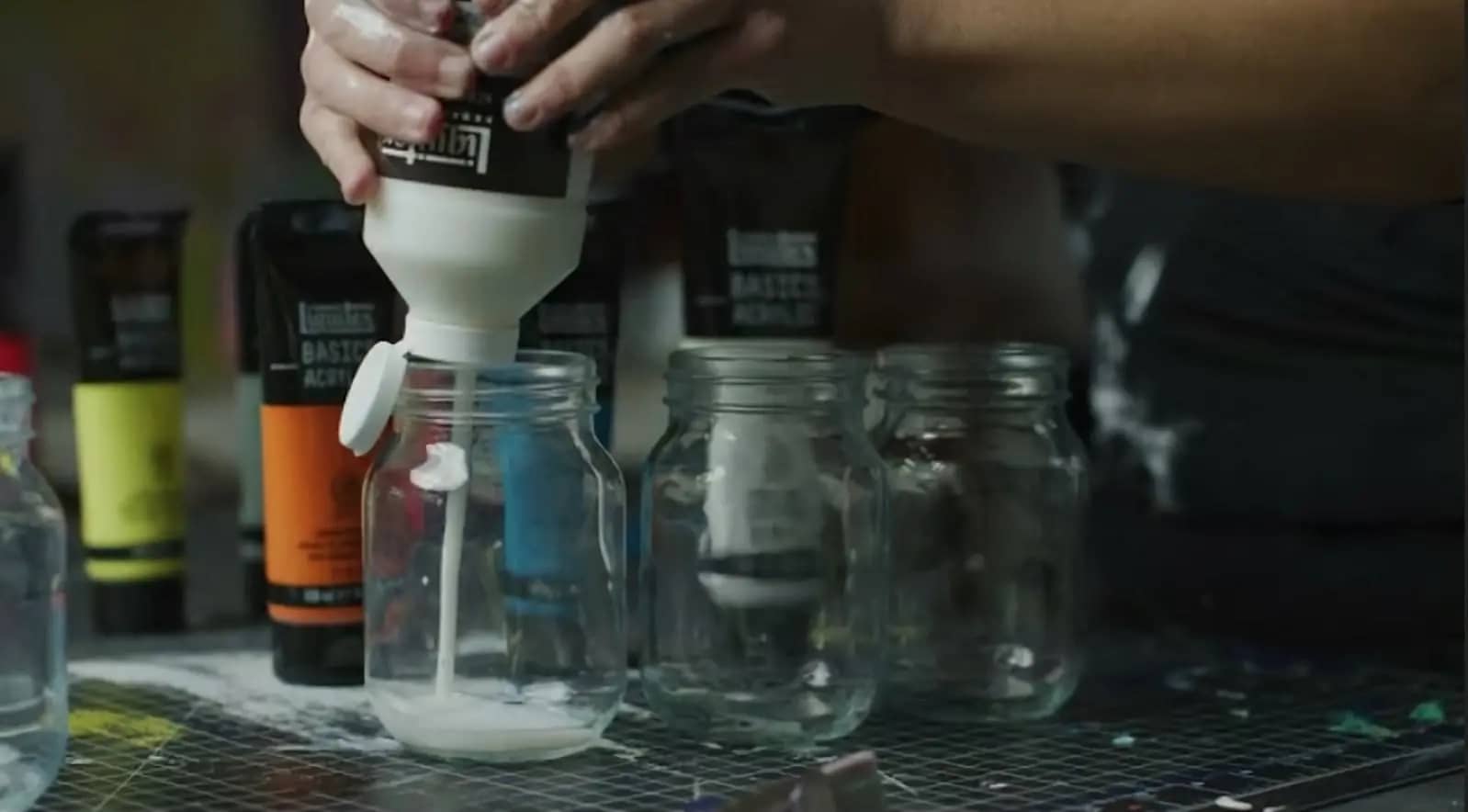 Golden's matte medium is not only useful for collage and painting but also works well for art journaling and other mixed media projects. It provides a beautiful clarity and reduces shininess on finishes, whether it's on acrylic paint or when priming canvas or journal pages. The consistency is perfect, and I didn't need to dilute it with water for my project.

💬 FAQ of Matte Medium
Q: Can Matte Medium effectively protect inkjet-printed images from smearing when water-based products are added on top?
A: The Matte Medium does a great job of sealing inkjet prints, preventing them from smearing when other water-based media is applied. However, avoiding smearing the ink while applying the medium can be challenging.
Q: What sets the matte medium apart from the polymer medium? Can I substitute matte medium for polymer medium?
A: This matte medium is actually a type of polymer medium, just without the glossy finish.
Q: Is this product the same as those labeled "acrylic matte medium"?
A: Yes, it is. In our experience, Golden products are the top choice for artists.
Q: Does the matte medium offer UV protection?
A: Yes, it claims to provide UV protection.
Q: Can this medium be used on wood?
A: Absolutely. According to Golden Artist Colors' online help, the Golden Matte Medium can be used as a clear gesso for wood panels and canvas. It is recommended to apply a minimum of two coats. If using it on a wood panel, it might be a good idea to seal both sides to prevent warping.
Q: Can I use this Golden Fluid Matte Medium for transferring photocopies to Canvas?
A: My teacher actually uses it for that purpose.
Q: How does this differ from the less expensive (35205) Golden Matte Medium?
A: While you can achieve similar results with other glues, there is a significant difference when it comes to painting acrylics, watercolor paints, or oils over a matte medium compared to using Mod Podge or Elmer's glue. Mod Podge and Elmer's are sealers that tend to leave a glossy finish, making it difficult for paints to adhere. However, with a matte medium, you can paint over it with other products, as they will adhere to the surface. It's recommended to seal the finished piece afterward. Golden Matte Medium works great as glue if you plan to add other products like paint, gels, or oils on top. Once you're finished, Elmer's can be used as a suitable sealer. If you prefer Mod Podge, it's best to use a separate sealer, as Mod Podge tends to leave a tacky finish when dried.
Q: Can Matte Medium be used as an adhesive?
A: Yes, I use it as an adhesive.
Q: Is it suitable for use on leather?
A: It is likely suitable for use on leather, but it's worth testing it on a small spot first. There is a possibility that it might feel tacky if exposed to warmth. While I believe it should work fine, I personally haven't used it on leather before.
Q: Is it waterproof?
A: Once the medium is fully dry, it is definitely waterproof. Initially, it appears milky, but it dries clear.
Q: Can I apply this matte medium over Mod Podge Gloss to prevent my items from sticking together?
A: I'm not entirely sure. It would be better to use this matte medium instead of Mod Podge entirely or try Mod Podge Hard Coat (the purple version) as an alternative.
Q: Will this product leave a "snail trail" on paper if it leaks out from what you have adhered to? I usually use Ranger and love it, but the price is just too high.
A: I have only used it as a sealant, mixed with gloss, so I haven't encountered any "snail trail" issues.
Q: How does this differ from matte gel medium?
A: Unlike matte gel medium, this medium has a thinner consistency and is more fluid in nature.
Q: How much area will an 8 oz. jar of this medium cover?
A: I primarily use it for smaller pieces, and an 8 oz. jar usually covers those areas quite well with a thin layer.
Q: Should I add water to the Golden matte medium?
A: Personally, I use this medium for mixed media projects, primarily as glue, and I don't find the need to add any water to the product.
Q: Does this matte medium leave the page feeling gritty or smooth?
A: Based on my experience, it leaves a smooth matte finish.
Q: Should I apply it with a brush?
A: Yes, you can definitely use a brush. Alternatively, if it's a small area and you're using it as a replacement for glue, you can use your fingers to apply it.
📝 My Hands-on Test of Mod Podge

I found the application process to be smooth and hassle-free, just like a regular Mod Podge. Clean-up was a breeze as well, requiring nothing more than soap and water. However, it's important to note that applying the Mod Podge too thickly can result in a dull shine. To maintain the desired glossy finish, a thin and even layer is key.
One of the projects I tackled involved using the Mod Podge for printed photo transfers, and it performed exactly as expected. The results were fantastic, and I couldn't be happier. However, I did notice that the dishwasher-safe version of Mod Podge is slightly thicker than the original formula. This increased thickness made it a bit more challenging to work with when using it for decoupage, especially with delicate materials like napkins. In such cases, I would suggest using the original formulation instead.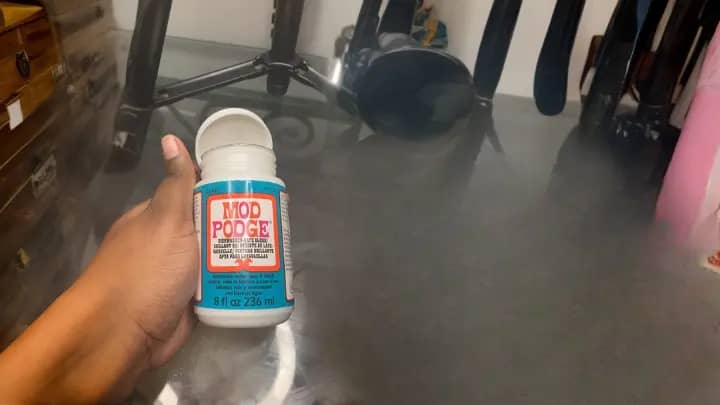 I firmly believe that Mod Podge Dishwasher Safe is an essential tool for any artist. It outperformed my acrylic sealer by preventing paint from seeping underneath and drying quickly. Moreover, it made my boxes waterproof, which was particularly useful since my children tend to indulge in messy playtime. The extended durability and easy cleaning were major benefits that I truly appreciated.

💬 FAQ of Mod Podge
Q: I'm having trouble with the ink smearing when I use it over Sharpie designs on porcelain mugs. Can you offer any advice? 😢
A: For the best results, I would suggest using oil-based Sharpie paint markers or other oil markers. Avoid using acrylic pens with an application of mod podge as they tend to smear. If you want to decorate a ceramic cup, it's recommended to use oil paints, bake the dish, and then apply a layer of mod podge. While I haven't tried the spray version, it might work better than the paint-on sealer with acrylic. If you've used acrylic markers and let them dry thoroughly, gently spraying them with the sealant might protect the colors and prevent them from running. Applying several coats of the spray, allowing each to dry for a day in between, could help. TLDR; avoid using acrylic markers and mod podge together. Instead, use oil paint pens, bake, and seal with paint-on mod podge for the best results.
Q: Does this product have non-toxic properties? Can it be used to fix dinner bowls that are used daily?
A: It is not recommended to use this product on the inside of the bowl, especially if it will come into contact with food.
Q: Is this product FDA-approved as food-safe?
A: While the Mod Podge products are non-toxic, they have not been approved for contact with food. Therefore, it is not recommended to use them in areas that will come into contact with someone's mouth or direct contact with food.
Q: Can Mod Podge be used to seal crafts that have been treated with mod podge? I have made some decoupage glass pieces using mod podge gloss and would like to seal them.
A: It might be possible, but personally, I prefer using triple thick or some type of glaze as a sealer.
Q: Can I use Mod Podge to seal rocks?
A: Yes, you can use it for sealing rocks. Another choice would be Museum Gel, which is ideal for small ceramics, plastic items, rocks, and other collectibles, and doesn't leave any marks or stains when you reposition the item.
Q: Is it suitable for mod podging a regular photo onto a coffee mug?
A: Yes, it can be used for mod podging a regular photo onto a coffee mug. The term "dishwasher safe" means that when you wash the mug, the glue will not dissolve. It's similar to a regular mod podge but resistant to water, ensuring your art stays in place.
Q: Can mod podging be used as an adhesive?
A: It effectively glues paper, buttons, and crafting materials together. However, it is not suitable for repairing broken items. Mod podge is primarily a crafting glue.
Q: Can I use Mod Podge to glue a puzzle together?
A: Absolutely! Mod Podge works great for sealing finished puzzles. Paint one side, let it dry for a day, then paint the other side. Once dry, it's ready to be framed and hung on the wall.
Q: I'm looking for glue to apply cardstock prints to coasters. I already use a spray sealer, but I want something waterproof to adhere to the photos. Can this product work?
My Latest Updates
👋 Hi! This is Ronald. I just published 2 new articles you may enjoy reading. Feel free to keep reading this one or 👇 check out the new articles anytime.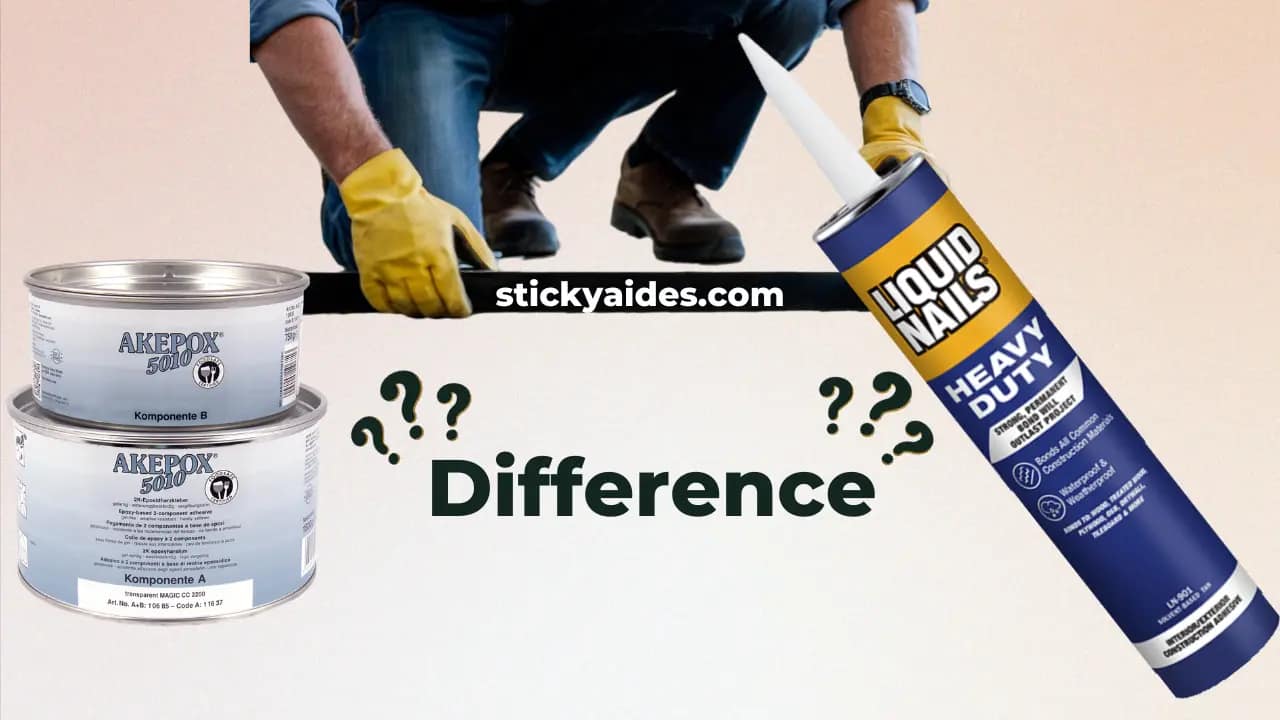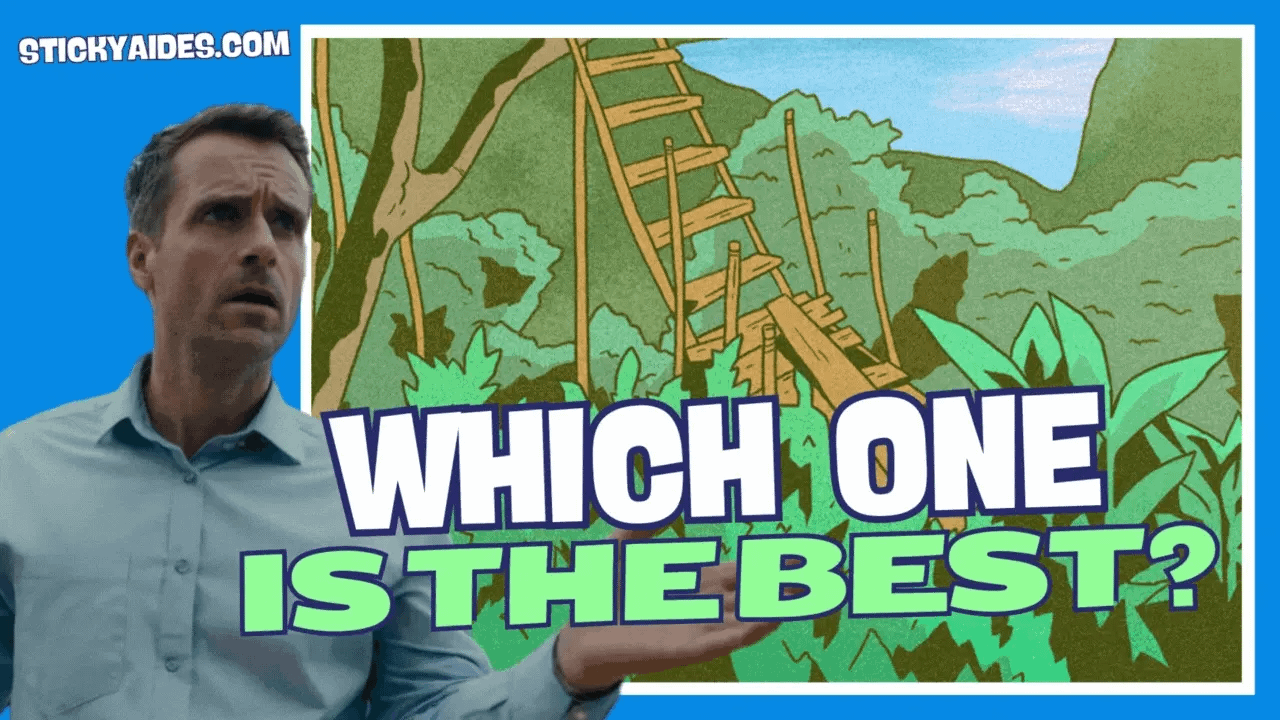 A: Yes, Mod Podge will work for that purpose.
Q: Can I use Mod Podge for handcrafted salt dough ornaments? I want to protect them in case toddlers spill liquid on them.
A: While I haven't tried it, I believe it should work for that purpose.
Q: Is there a matte version of this product that is also waterproof?
A: Unfortunately, no, there isn't a matte version of this product that is waterproof.
Q: I want to use this to seal stickers and decals for a more permanent application. Will Mod Podge work for that?
A: Yes, Mod Podge can be used to seal stickers and decals for a more permanent application. However, if you plan to use it on water bottles, the stickers may eventually come off.