PC-7 Epoxy Vs. JB Weld: The very words conjure images of serious craftsmen with furrowed brows, carefully mixing two mystic potions that magically bind materials together with an unbreakable bond. But which magic potion is best?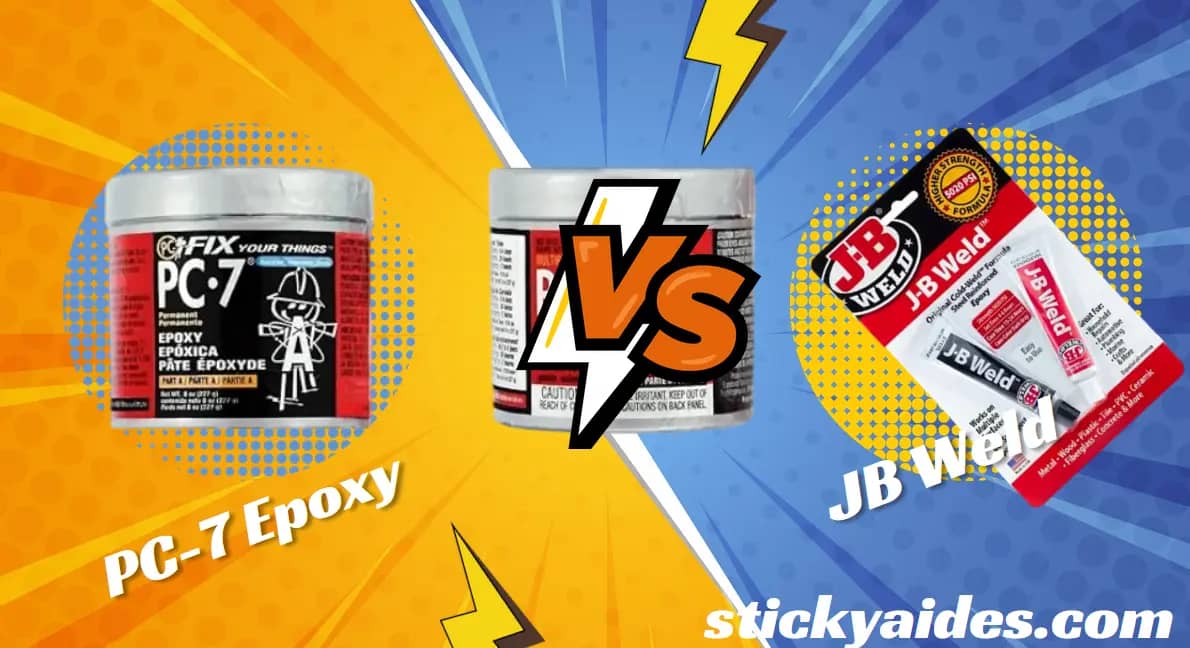 Today we pit these adhesives against each other in a no-holds-barred cage match to determine a winner. Get your stirring sticks ready as we learn if PC-7's reputed higher strength and temperature resistance can compete with JB Weld's versatility and lower price point. This epic glue-down throw-down will tackle the sticking points that matter most to devotees of durable DIY.
PC-7 Epoxy Vs. JB Weld: What's The Difference?
The key difference between PC-7 Epoxy Vs. JB Weld: PC-7 is a paste once mixed and probably has more air inclusion than JB Weld. It is slower to cure and really seems like an 'apples to oranges' comparison; JB Weld is a little stronger, but not so much that it matters materially. Fully cured JB Weld is more brittle and PC-7 seems to be a little more resilient. It all boils down to the use case.
For the most part, you could use PC-7 or JB Weld, but there are times when only one of the two will do. And yes, I know, JB has a rainbow of specialty formulations. I just wanted to give a primer to new PC-7 users on what to expect.
📝 My Hands-on Test of PC-7 Epoxy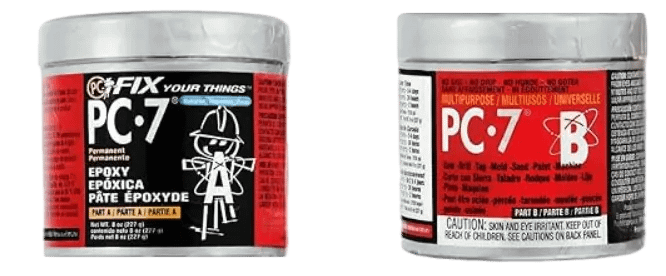 ✅Pros
I once had the opportunity to put the PC-7 to the test by repairing our black granite kitchen countertop. Over the years, the countertop had developed a significant gap of nearly 1/8″. After cleaning out the old sealant, I followed the instructions and mixed the PC-7 epoxy paste. The working time provided was more than enough, and I was able to achieve a seamless joint by using a putty knife and water to smooth it down. Excess epoxy was easily removed with a razor blade, and a final touch with alcohol ensured a perfect finish. The epoxy cured overnight to a dark grey color that blended seamlessly with our black granite, earning the approval of our "executive chef" at home.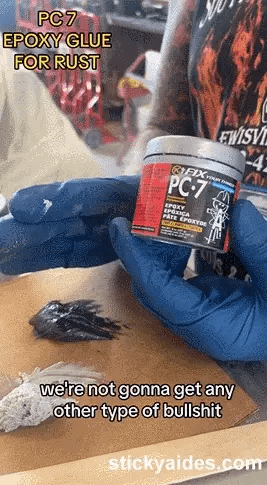 In addition to countertop repairs, I've also used the PC-7 epoxy for attaching pieces to my ceramic sculptures. The product came with a mixing tool and was extremely fresh, ensuring optimal performance. It provided a strong bond and allowed for easy shaping and sanding to achieve the desired result. This epoxy has truly become a must-have in my artistic endeavors.
Not only does the PC-7 excel in smaller-scale projects, but it also shines in larger, more demanding tasks. I had a unique project that required filling a tubular area and adhering it to a smaller, irregularly shaped post. Despite the significant amount of material needed, the PC-7 proved its worth. While it required some effort to mix due to its stiffness, it ultimately delivered outstanding results. The epoxy adhered strongly to the cardboard plugs we used as molds, ensuring a secure hold. The project was ready for use the very next day, showcasing the quick-drying properties of the PC-7.
I also had the chance to use the PC-7 epoxy paste to fix a broken hinge on my laptop. Without the means to solder or weld the hinge, I turned to this reliable solution. After preparing the surface, I applied the putty, clamped it, and allowed it to set and cure. The repair has held up perfectly, with no issues whatsoever. The side with the epoxy is now sturdier than the other side. The PC-7 epoxy paste proved to be a fantastic alternative in this situation.
❌Cons
I must mention that while the mixing process may be a bit more challenging compared to other products, the PC-7's performance makes it well worth the extra effort. It sets up solidly, providing a durable bond that can withstand various conditions.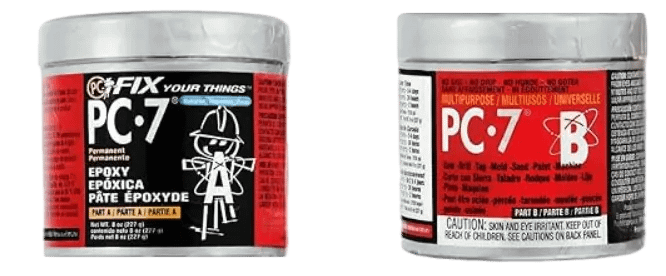 FAQ of PC-7 Epoxy
Q: What is the expected lifespan of PC-7 Epoxy (without mixing different substances)?
A: According to their website, the shelf life is stated as 2 years or more. Personally, I have successfully used the PC-7 that I had for over 5 years, and it still worked fine. However, I noticed that the paste seemed slightly drier during mixing compared to the newly purchased PC-7.
Q: Can PC-7 Epoxy be painted over?
A: Yes, this product is paintable.
Q: How does PC-7 Epoxy compare to JB Weld?
A: In terms of thickness, this product is thicker than JB Weld, making it a bit challenging to shape easily. Additionally, it is not suitable for flexible surfaces as expected for epoxy. However, apart from these differences, it performs almost on par with JB Weld.
Q: When PC-7 Epoxy cures, is it as hard as plastic or metal? I intend to use it on plastic.
A: Once it is cured, it exhibits a hardness similar to the plastic found on 1960s car steering wheels, resembling bakelite. It sands well and can be painted, making it suitable for restoring steering wheels. However, before using it on plastic, it is important to scuff the plastic surface, clean it thoroughly to remove any grease, and even grind a V-shaped groove in the plastic. Applying the product on top of the repair without proper surface preparation is not recommended. It is crucial to ensure the correct ratio during mixing and exercise patience during the curing process. Sometimes, it may take up to three days for proper curing, but when done correctly, PC-7 is an excellent epoxy that outperforms many others. I have been using it since 1994.
Q: I have some very small cracked welds in a hydraulic oil tank. Can PC-7 Epoxy seal them, considering welding is not an option?
A: To seal the cracks, you need to ensure that the tank is empty below the holes and clean any oil residue from the area around the holes. Using a good degreaser like Dawn is recommended. Then, mix the best epoxy for metal gas tank repair – PC-7, which has a tar-like consistency, and apply it to seal the holes. This method has proven successful in sealing holes in various objects, including an oil pan on my truck. It works great.
Q: When it comes to metal-to-metal bonding, which one is better, PC-7 or JB Weld?
A: If the metal surfaces are properly cleaned, PC-7 will outperform JB Weld in terms of bonding strength.
Q: Once PC-7 Epoxy is dry, how difficult is it to sand and shape?
A: Once it is fully dry, shaping is not possible. It becomes very hard, but you can sand it to achieve the desired finish. It adheres to almost any surface, and you can shape it while it is drying. Personally, I find this product to be excellent.
My Latest Updates
👋 Hi! This is Ronald. I just published 2 new articles you may enjoy reading. Feel free to keep reading this one or 👇 check out the new articles anytime.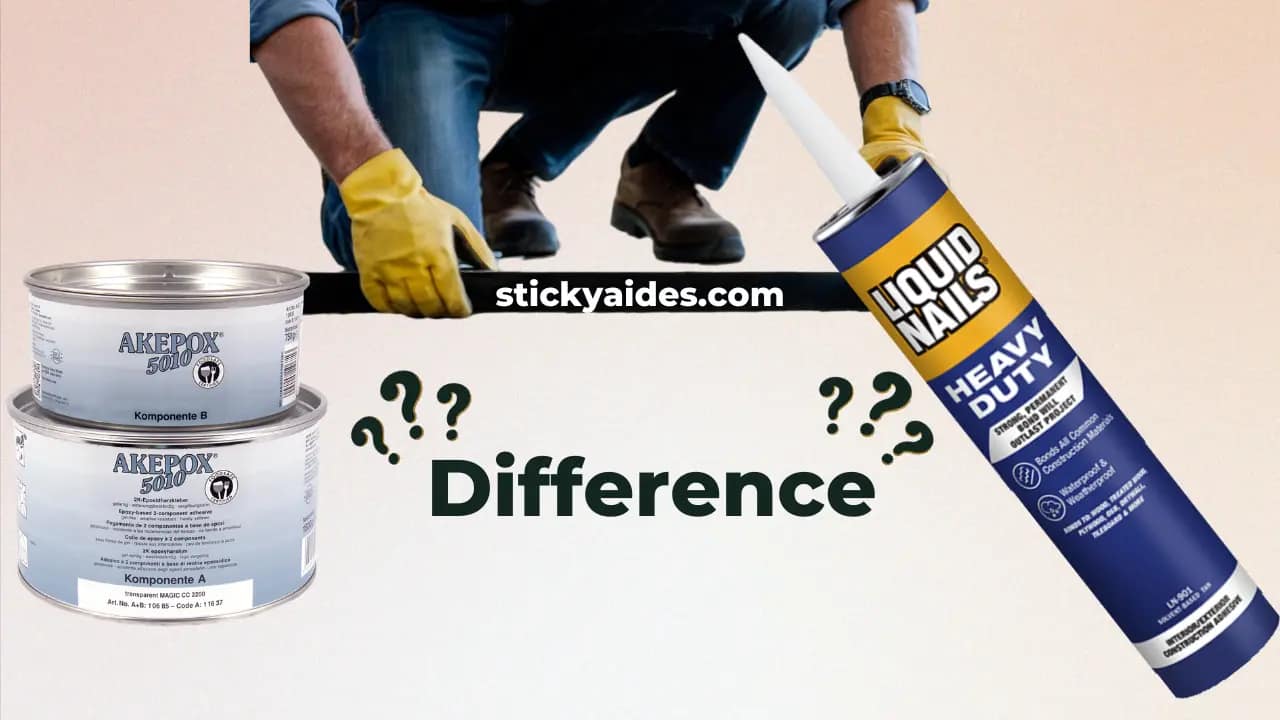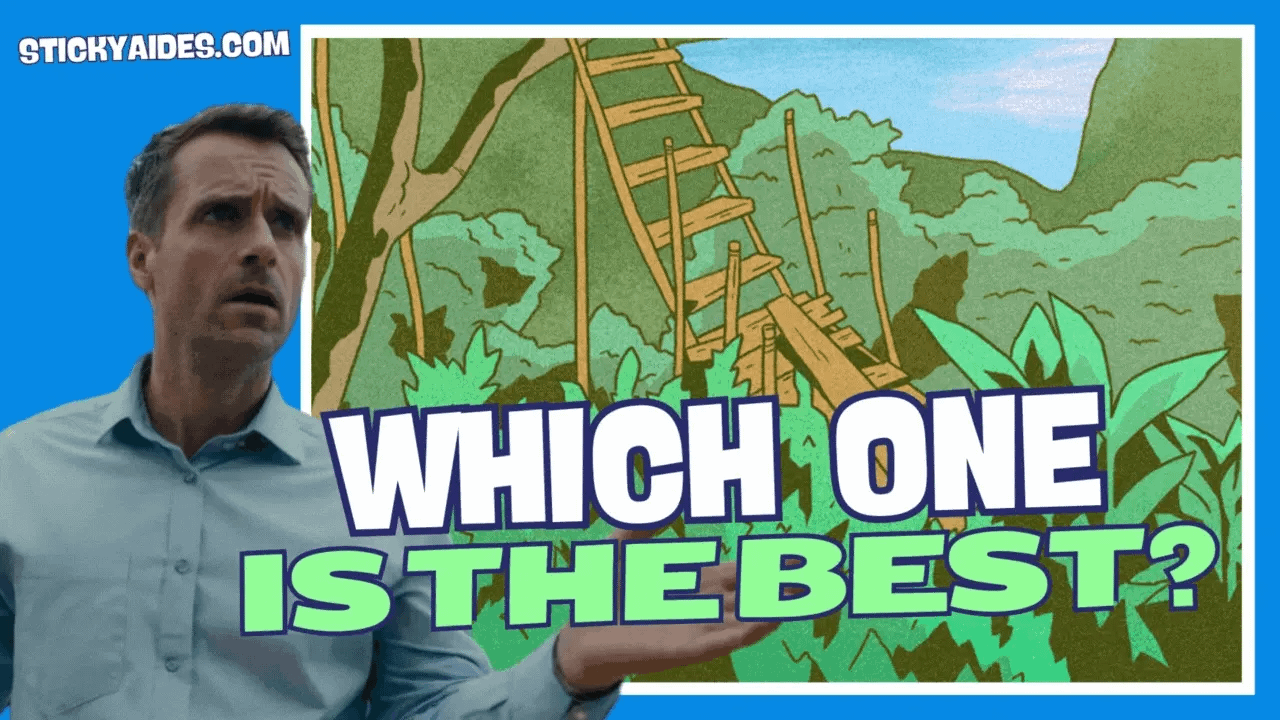 Q: Can PC-7 Epoxy effectively bond metal to cement?
A: The packaging states that it can bond most metals and cement, so there is a good chance it will work.
Q: I want to bond aluminum to aluminum in a way that is strong but can be separated if needed. Will PC-7 Epoxy work well, or is there a better option?
A: PC-7 can bond aluminum to aluminum effectively, as long as you follow the requirements for a strong bond. Thoroughly clean the surfaces and roughen them using a coarse file or scratch awl. Give PC-7 ample time to cure, as it is not a quick super glue. A proper 50-50 mix and a minimum of 24 hours of curing time are essential. To monitor the curing progress without disturbing the joint, keep some excess mix on a paper plate. Breaking the joint with aluminum is relatively easy—heat the aluminum to a temperature exceeding 200 degrees Fahrenheit, and the bond will fail. You can achieve this with a heat lamp or a propane torch, considering aluminum conducts heat well and reaches the 200-degree failure temperature quickly. The same procedure can be attempted with other materials, but the success may vary significantly depending on the materials involved. Breaking joints with glass and most plastics is challenging.
Q: I need to glue a rubber block to a painted bicycle frame. Can PC-7 Epoxy be used for that purpose?
A: Initially, I used PC-7 Epoxy for golf clubs and later discovered its versatility for various applications, such as securing bolts on my Jeep to prevent loosening. To ensure a strong bond between the rubber block and the painted bicycle frame, carefully remove the paint from the area where the block will be placed. Roughen the metal surface using mild grit sandpaper or emery cloth. Apply a thin layer of PC-7 and secure the block with tape or a clamp until it sets. If you are not satisfied with the bond, you can use a heat gun to heat up the epoxy and remove it, as it turns to ashes at around 180 degrees Fahrenheit. This method can be used to loosen bolts on my Jeep's frame that are glued in place. I have also used PC-7 to bond rubber to metal surfaces successfully, so it should work for your application as well.
📝 My Hands-on Test of JB Weld

What I love most about JB Weld is its versatility. It works wonders on many different materials, and it's much better than other adhesives like crazy glue or gorilla glue. I highly recommend allowing the recommended 24-hour wait time for the adhesive to fully cure for the best results.
✅Pros
While using JB Weld, I did notice that the recommended 1:1 or 50/50 ratio of hardener to adhesive left the results slightly sticky. However, I found that using a 40/60 ratio of more hardener still gave me plenty of time to work with and finished without any stickiness.
Read More: how long does it take for jb weld to dry
It's easy to apply and comes with easy-to-follow instructions. I used it to repair the aluminum casting on my lawnmower that holds the carburetor on, and it's now solid as a rock.
One of my favorite things about JB Weld Original is how well it holds under pressure in most conditions. I have used it to patch small holes in metal and to fix a set of high-end Italian-made stainless steel cookware that I've had for 30 years. The handle on one of the pot lids snapped off at the spot weld connections, but JB Weld Original saved the day. I highly recommend this product for applications needing high storage and heat resistance.
Overall, I am thoroughly impressed with JB Weld and highly recommend it to anyone looking for a reliable adhesive. It's the best stuff for metal-to-metal adhesion and can even be used to weld broken metal items. It sets up fast and dries to a truly steel-like hardness. I'm glad I found this product and will continue to use it for all my DIY projects.

💬 FAQ of JB Weld
Q: Would JB Weld be considered electrically conductive?
A: No, it is not electrically conductive. We have mentioned it in is jb weld conductive already.
Q: I'm trying to block a crack between cylinders 5 and 7 against the head with JB Weld. The narrowest point between the cylinders is sleeved. Do you think it will hold up without breaking from the high temperature?
A: I was looking into the temperature ratings of different epoxy products, and I actually found one that can withstand temperatures of up to 2100F, but it has low tensile strength. I would suggest staying away from welding since the crack is 5/8″ long and sleeved at each end. Currently, I am pressure testing the area and the water jacket has held 30 lbs for 12 hours. If it continues to hold pressure, I may also consider using some high-tech block sealers. I appreciate your input and wish me luck in putting life back into this old hemi.
Q: Can I use JB Weld to repair small punctures and leaks in an older aluminum boat?
A: This is a general-purpose epoxy that worked great for me on cast iron. It says that you can use it for marine purposes, but you might also consider using a boat life caulk or specific product made by JB-Weld that is designed for water.
Q: Can JB Weld be used to stop an exhaust leak at the point where a donut goes flanges off of the manifold? Or which JB Weld would work?
A: If your donut is bad, I recommend that you replace it. JB Weld is a metal epoxy, and if you apply it, you'll end up creating a permanent bond wherever you've applied it, making it difficult to make a proper repair later without grinding it off. If it's a crack you need to fix, spread it on thick and press in some wire mesh or a fiberglass-style patch. Let it cure and it should be good. I have patched some long cracks that way. I hope that helps!
Q: Is there a way to remove the hardened JB Weld or soften it once it has hardened?
A: You could try using 747 adhesive remover. It dissolves many types of hardened epoxies, and one of the reviewers in those listings specifically said it worked on JB Weld. However, please note that (1) you need to soak your item, you can't just brush Attack on it, so this will only work for small items; (2) make sure Attack won't dissolve your parts; and (3) be sure to read the comments and safety instructions and pay attention — this is seriously toxic stuff.
Q: My motorcycle's clutch handle broke in half in a fall. Can I use JB Weld to reunite the two pieces?
A: The plastic turn signal lever on my 1983 Cadillac broke in half a couple of years ago, and I used JB Weld to piece it together. It is still holding up fine, and it's a stiff lever, so it might work if you can get a good tight seal. If not, it's still a must to have around the house. I just fixed a pair of shoes with some.
Q: How much JB Weld would I need to attach two pieces of aluminum that are 5 feet by 14 inches?
A: If you want to cover the entire panel, my best guess would be less than 20oz, but more than 10oz. However, if the panels are flexible, JB Weld might crack. A cheaper option might be construction adhesive. Best of luck!
Q: Can I use JB Weld to seal a leaking auto battery top that is sulfuric acid-resistant? I read about a Masterbond epoxy for such a purpose, but it's expensive.
A: I used JB Weld to seal a soda can alcohol stove, but I don't know whether it can seal the auto battery top that is sulfuric acid-resistant. JB Weld is not specifically designed for use with sulfuric acid, so I would recommend against using it for this purpose. Instead, I suggest using a product that is specifically designed for use with sulfuric acid, such as Masterbond epoxy which you mentioned. It might be more expensive, but it is important to use a product that is designed for a specific purpose to ensure safety and effectiveness.