Permatex Motoseal vs. Ultra Grey: Which one is gonna have the grip and sealing power to keep your precious engines and motors humming along happily?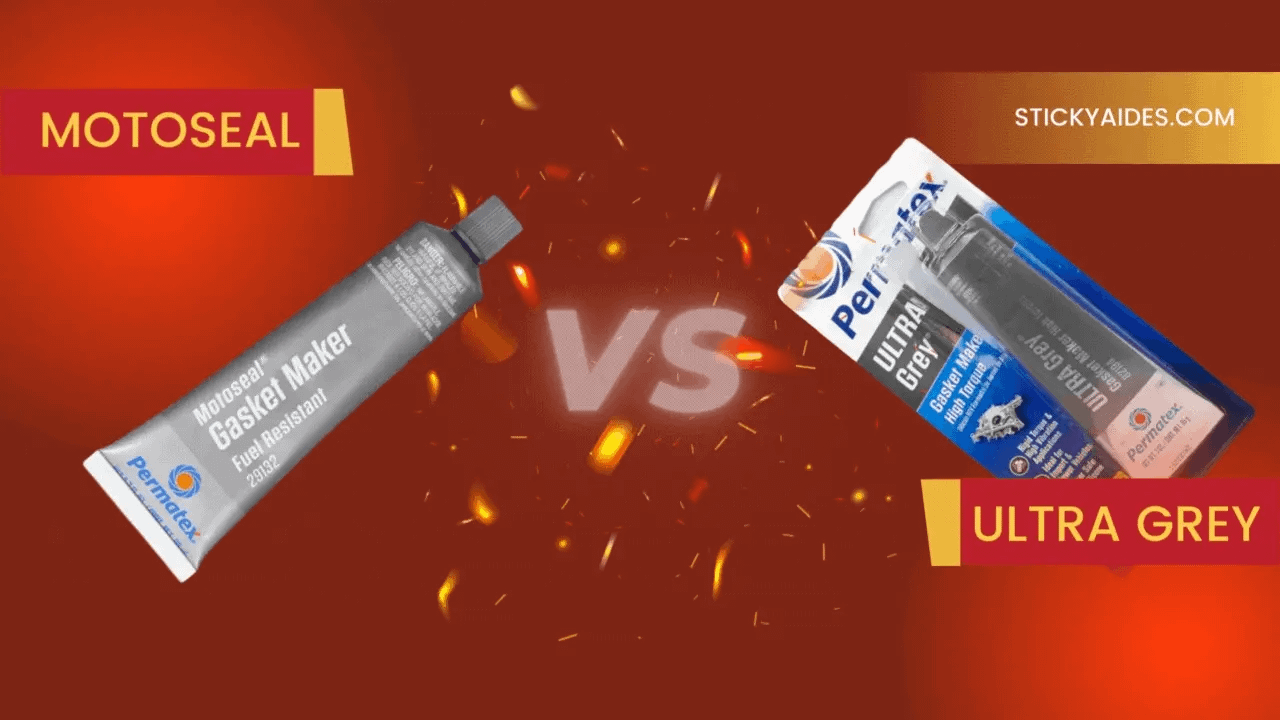 Yep, for my dinero, Ultra Grey comes out as the MVP. It can take the heat while sealing up cracks better than a silicone caulk gun. So next time you need to get your seal on, grab a tube of Permatex Ultra Grey.
Permatex Motoseal vs. Ultra Grey: What's The Difference?
When it comes to sealing though, Ultra Grey flexes its skills. It oozes into cracks and crevices better than molten mozzarella on a pizza. Motoseal? It couldn't seal a letter envelope.
My Hands-on Test of Permatex Motoseal

✅Pros
Just a small amount applied with my finger was enough to create a reliable seal. I have tried various gasket materials in the past, but this is the first one that actually worked. It's impervious to oil and gas, making it a foolproof choice.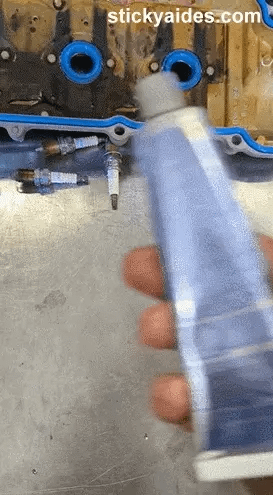 Sticking Power
I also use this gasket sealant as a dressing rather than a gasket maker. Let me tell you, this stuff has incredible sticking power. The gaskets would tear apart before this sealant would unstick. It's thick, so I even used it to plug up leaks on the outer parts of some equipment. I had a leaky petcock on my four-wheeler, and after applying this sealant to the edges, the leaking stopped completely. It can withstand fuel and ethanol without any issues.
Fix Leaking Valve/Line
As for the gas-powered tractor with a leaking valve/line that was causing a slow drip. I initially tried using a regular gasket maker, but the dripping persisted. Then, I decided to remove the gasket maker and apply Permatex Motoseal while it was still dripping. As expected, within minutes, the drips stopped completely. It impressed me with its effectiveness. Months have passed since then, and I can confidently say that I haven't experienced any drips.
Motorcycle Case Halves
Permatex Motoseal is not only great for chainsaws but also for motorcycle case halves, clutch covers, or any other areas that require a reliable bond and seal. It works exceptionally well. When I build chainsaws or engines that need a gas-friendly sealant, this is my go-to choice. I apply it thinly to enhance compression and power.

❌Cons
Now, let's address some concerns. Permatex Motoseal does not necessarily work for this situation: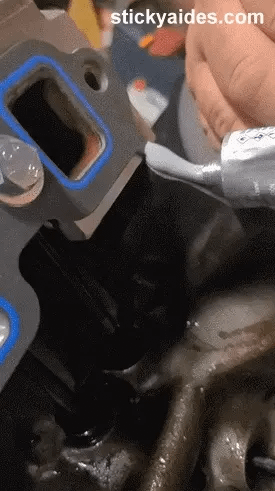 So as you can see while Installing intake, Motoseal is not that ideal. It is better to use the "Right Stuff" which dries pretty quickly 😌 and you can see it in my analysis of permatex the right stuff grey vs black. I use it on truck rearends if it needs to be done the next day, holds up well.
A better option is Pro Seal 80726 Red Hi-Temp RTV Silicone or the following one: Permatex Ultra Grey.
FAQ of Permatex Motoseal
Q: Can Permatex Motoseal effectively bond rubber onto the plastic of a weed eater fuel tank?
A: While it won't bond to those materials permanently, it can provide a temporary hold. However, direct fuel exposure can degrade the sealant. If you're referring to the fuel line pass-through grommet, it's best to replace the grommet along with the fuel lines. If replacement isn't possible, you may consider using Hylomar as an alternative. Ensure the parts are thoroughly cleaned and allow the sealant to cure for two days before exposing it to gasoline.
Q: Is it advisable to use this sealant for sealing an intake manifold hole?
A: Absolutely not. It's not recommended to use any sealant to cover a hole in your intake. The best course of action is to replace the damaged part.
Q: Can this substitute for Suzuki Bond 1215 as a sealant for the crankcase halves of a 1981 Suzuki GS650G?
A: I have successfully used this sealant on various motorcycle rebuilds, both old and new. If you follow the instructions carefully, it should serve as a suitable crankcase sealant.
Q: This sealant is quite stubborn and difficult to remove from parts. How can I clean it off?
A: This sealant dries hard and sticks firmly, similar to cement, but it does the job. If you need to remove it, you'll need time, patience, a razor blade, and a brass brush. Take care not to scratch the surface of the parts while cleaning.
Q: Can Permatex Motoseal be used as a substitute for Threebond 1211?
A: Threebond 1211 is quite expensive and has a strong reputation. It's worth trying both products to see which works best for your specific needs. Apply the sealant to clean parts, using a fair amount to cover the edges that need sealing.
Q: Is this sealant impervious to gasoline and ethanol?
A: It's not completely impervious forever, but it holds up much better than silicone-based products. It may shrink and harden over time but doesn't turn into a gel-like RTV silicone. If you're looking to seal a fuel tank or any part directly exposed to fuel, consider Hylomar as an alternative.
Q: Will Motoseal work effectively with diesel fuel?
A: Yes, I have used it successfully as a sealer (gasket) between a fiberglass top and an aluminum plate of a diesel fuel tank on a boat.
Q: I have a tube of Motoseal. Can I use it for an oil drain plug?
A: This sealant is not designed for that purpose. It's recommended to use a copper or aluminum washer for an oil drain plug. If it's a pipe plug, a PTFE sealant should be used.
Q: Can Motoseal seal the end cap on a GPI fuel pump?
A: It will only work if the end cap is threaded on. It won't be effective for slip-on parts.
Q: Can I use Motoseal to mold a carburetor gasket? I have a 3D-printed mold and need a compound with fuel resistance.
A: If you solely use this sealant for making a gasket, gasoline can deteriorate it. It's better to use it to seal the surface, leveling out imperfections and filling gaps while using an actual gasket for proper sealing.
Q: For repairing a gas tank patch, should I use this or Seal All?
A: Permatex Motoseal is excellent as a sealant and gasket maker that is resistant to gasoline. However, it's not suitable for repairing tanks. Marine Tex or JB Weld (See how long does it take jb weld to dry) would be more appropriate for fuel tank repairs.
Q: Would Permatex Motoseal work on 2-cycle engine crankcases?
A: This sealant dries like cement and has worked well for sealing a 4-stroke valve cover on a DR650. It's considered a good replacement for Yamabond. Permatex specifically lists engine moto cases as an appropriate use, so you should be good to go.
Q: If I use Motoseal #29132 to seal a float gasket on an aluminum fuel tank and let it dry for 48 hours, can I perform TIG welding on the gas tank?
A: I wouldn't recommend using Permatex Motoseal to seal a float bowl. Excess sealant can potentially clog jets and cause future issues. It's best to use the intended gasket. Sealing a float bowl has no relation to repairing a fuel tank
Q: Can Permatex Motoseal be used to seal a paper gasket?
A: Yes.
Q: Would Permatex Motoseal work on a rear differential cover with synthetic oil?
A: I can confirm that it doesn't withstand the additives and ethanol blend found in California-based motor fuel gasoline with 5% ethanol. I once attempted to seal an electric fuel pump assembly mounted on the bottom of a poly tank, and after three days, five gallons of gasoline started leaking from the Permatex Motoseal. If you want to test its compatibility with synthetic oil, you could set up a sealed test apparatus using a pint glass jar or metal container with a screw-on lid, fill it with synthetic oil, seal it with Motoseal, and observe if any leaks occur over a week.
Q: Will this seal a 2-cycle carburetor float bowl?
A: This sealant is not intended for that purpose. It's recommended to acquire the proper gasket instead. It is typically used for sealing engine halves, valve covers, rear-end covers, and similar applications. It's important to avoid using this sealant in situations where excess could potentially clog jets.
My Hands-on Test of Permatex Ultra Grey 82194

✅Pros
The price and size of the tube were great, giving me excellent value for my money. I used it on the block and head connections of my WRX EJ255 engine to dry-deck it, and I'm happy to report that there were no leaks on my 19-pound cooling system.
Cost Savings
One of the standout features of Permatex Ultra Grey is the cost savings. I saved around $3.50 compared to buying the same tube from my local auto parts store.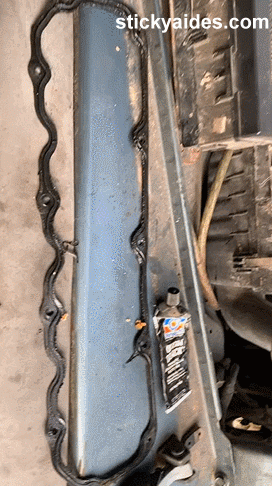 Various Applications
When it comes to gasket sealant, Permatex is a brand name you can trust. I tried Permatex Motoseal Ultra Grey specifically for areas on my motorcycle's engine that don't have available gaskets. The two engine case halves and the top of the cylinders needed sealing, especially since they would be exposed to oil consistently. I even contacted Permatex to ensure its suitability, and they confirmed it. It's important to do your research and make informed choices, and this sealant proved to be the right one for the job.
I also used Permatex Ultra Grey for sealing differential covers on my Jeep. It works great and effectively prevents any leaks, ensuring the proper functioning of the differential, where permatex the right stuff grey vs black is also a good option.
I recently changed the differential oil in my 2005 E450 6.8L Motorhome and discovered that there were no OEM or aftermarket gaskets available. So, I had to rely on Permatex for the gasket. Usually, I prefer using gaskets for differential fluid flushes because they make future maintenance easier. However, in this case, I had to use Permatex, and I must say it worked out well. The grey color was my preference this time, though I've used the Black and Blue options before without any problems.
Immediately Put the Cover Back On
What I particularly liked about the grey variant is that you don't have to wait for it to "skin up" before bolting the cover back on. You can apply the bead and immediately put the cover back on. Of course, it's important not to overtighten it initially, so I kept it finger tight and then applied about 3-5 ft lbs of torque during the initial tightening.
For valve covers, I mainly use this product for the cam end corners and the back plugs (in the case of Honda) with the O-rings. It's essential to clean off any oil residue with brake cleaner or alcohol to ensure a perfect seal.
❌Cons
Now, let's talk about the tube itself. Unfortunately, I experienced a slight issue when using it for the second time. The tube developed a leak from the bottom, which was also the case with another tube of this product I had used previously. It forced me to make do with applying the product from the crimped end, which was a bit awkward. Additionally, even when I promptly replaced the cap after each use, the product would sometimes refuse to come out of the opening the next time, requiring me to unblock it using a nail or screw. It's worth noting that this issue occurred with almost every tube I've used, so it's not an isolated incident.

FAQ of Permatex Ultra Grey 82194
Q: Can Ultra Grey be easily removed or is it a permanent product?
A: Ultra Grey offers easy removal by scraping it off, making it a convenient choice.
Q: When working on my 2003 Toyota Sequoia, which gasket color is recommended: black or gray? I haven't used the black one before.
A: For valve covers and oil pans, it's best to use the black gasket as was discussed in Permatex The Right Stuff Grey vs. Black. The gray gasket is suitable for block girdles. Although some may argue that the color doesn't matter, it does make a difference.
Q: Is it suitable to use Ultra Grey when replacing a pressure washer pump?
A: Are you referring to the oil side or the drive side? Yes, it can be used for either.
Q: Can I use this to seal around a gas fireplace exhaust?
A: Typically, Ultra Grey is used for sealing engine and transmission parts. I recommend checking with the fireplace manufacturer for their recommended sealant.
Q: I'm sealing a 5-speed manual transmission. Will Ultra Grey seal the rear and front parts?
A: If you're referring to sealing the halves of the transmission housings, then yes, it will work. Ensure that you thoroughly clean the surfaces and wipe them down with brake cleaner or lacquer thinner using a lint-free cloth. Let it air dry for a while, then apply a generous bead of sealer. Assemble the parts within 5 minutes and allow the sealant to cure overnight before filling the transmission with fluid.
Q: My 1996 4.0L OHV Explorer only requires RTV where the intakes and heads meet. What is the best product to use, considering OEM gaskets?
A: Whenever possible, it's recommended to use OEM gaskets. If the specifications call for RTV, I have had good results with Permatex Ultra Grey. Recently, I have also tried the Optimum Grey, and it seems to work just as well, if not better. So far, I haven't encountered any issues with my application of these sealants.
Q: Is Ultra Grey suitable for cooling system applications?
A: Yes, it is.
Q: Which color of Permatex gasket maker, black or grey, is recommended for fixing a stubborn o-ring leak at the inlet connection of a power steering pump in a 2007 4-cylinder Honda Accord?
A: The color of Permatex Right Stuff is not crucial, but we use grey for this purpose. The key is to thoroughly clean all surfaces with an evaporative solvent before applying the sealant. Also, allow it to set up overnight before exposing the joint to oil. We have successfully used it to prevent leaks in water, oil, and gearbox oil seals. Additionally, Toyota manufactures a reliable gasket sealant, part # 00295-00103, specifically designed for oil environments. Remember to keep the surfaces clean before applying the sealant.
Q: Can gaskets be coated with Ultra Grey?
A: It seems to work well when coating gaskets.
Q: Would Ultra Grey serve as an oil pan gasket? I initially intended to find a gasket but discovered that my vehicle only requires the gasket maker. Thank you in advance!
A: Permatex suggests using the right stuff sealant or Ultra Black for oil pans.
Q: Does anyone know the maximum continuous temperature Ultra Grey can withstand? The tube indicates 700°F, but that is for intermittent use, not continuous.
A: According to the "Permatex Optimum Grey RTV Silicone Gasket Technical Data Sheet," the typical temperature resistance values range from continuous (-54 to 316)°C or (-65 to 600)°F to intermittent (-54 to 371)°C or (-65 to 700)°F.
Q: Is this suitable for bonding metal to a silicone pipe?
A: Certainly, it's not an adhesive, so the bond strength is dependent on the strength of the silicon molecule bonds. It takes some time to set up and cure. I have used it for gaskets on Infineon blocks, where bonding strength isn't critical. However, for plumbing purposes, there are better products available that offer improved wet adhesion.
Q: Can I use this adhesive to attach a granite plaque to the wall using galvanized dowels?
A: No, Ultra Grey is not designed for that purpose. I recommend trying Loctite Power Grab or the Gorilla brand industrial adhesive.
Q: Can Ultra Grey be used to make a motorcycle spoke wheel tubeless by sealing the nipples on the inside?
A: No, it is not suitable for that application.
My Latest Updates
👋 Hi! This is Ronald. I just published 2 new articles you may enjoy reading. Feel free to keep reading this one or 👇 check out the new articles anytime.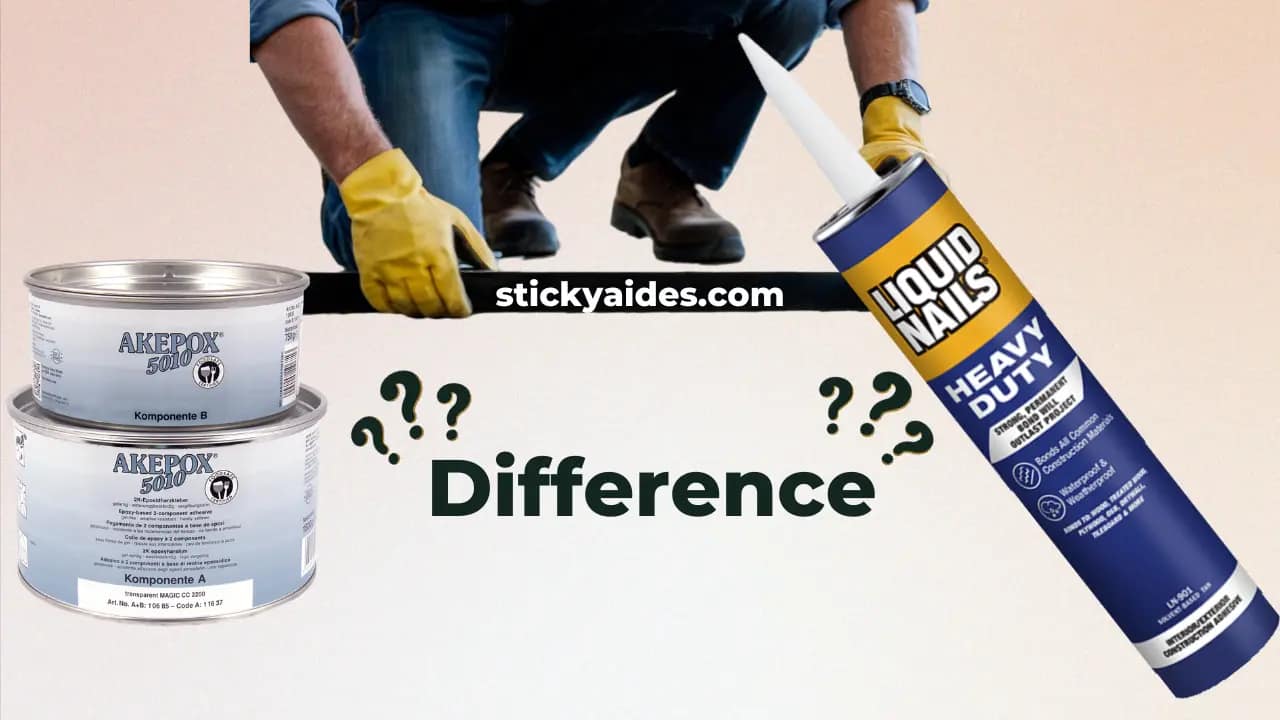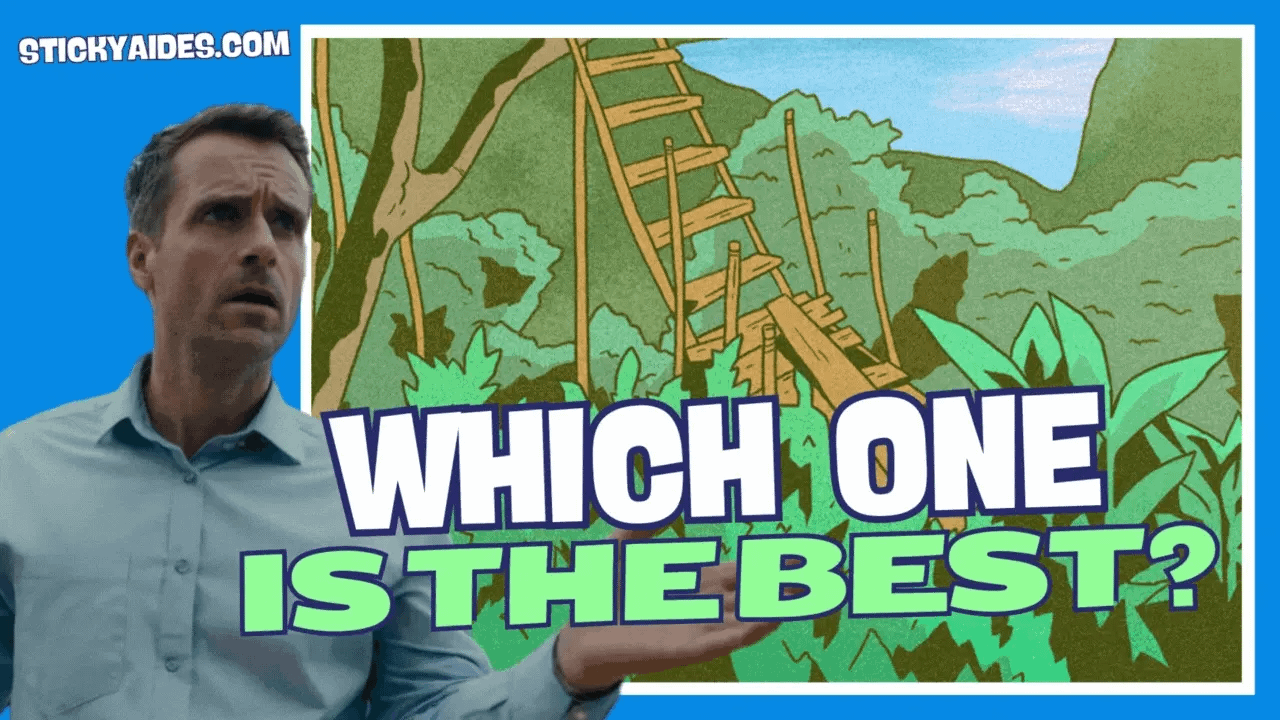 Q: Is Ultra Grey resistant to gasoline?
A: The tube itself indicates that it is not meant to be exposed to gasoline. While the significance of this warning is unclear, it's best to exercise caution.
Q: I'm looking for an RTV to reassemble my upper, mid, and lower intake. Can Ultra Grey be used?
A: No, you will need to obtain the high-temperature version, which is typically red in color.
Q: Is there a significant difference between Ultra Black and Ultra Grey? I'm having trouble deciding between the two. Thank you.
A: Yes, there is a substantial difference between the two. The gray variant is designed as a replacement for rubber gaskets. It can be squeezed around inlay valve cover gaskets and allowed to set for 15 to 20 minutes to form a gasket in place of the rubber one. On the other hand, the black variant has a more workable consistency and is more liquid-like compared to the gray. It is considered an all-purpose sealant. These distinctions are based on my personal opinion.