In the battle of the Sikaflexes, there can only be one victor. Sikaflex 252 Vs. Sikaflex 221: face off in a no-holds-barred cage match to determine once and for all which adhesive reigns supreme.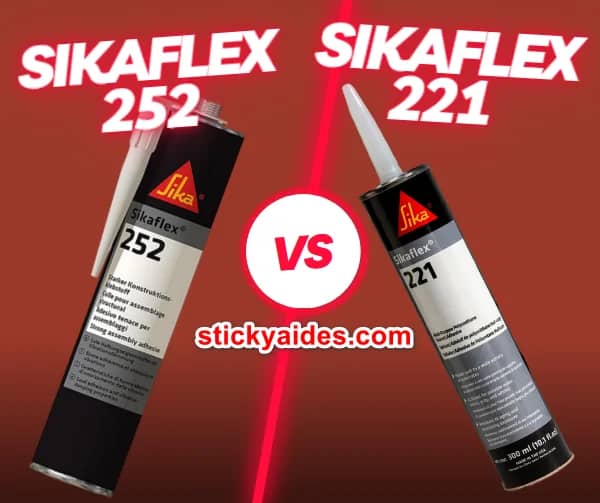 These two sealants come from the same German engineering family, but don't let that fool you. They are bitter rivals when it comes to bonding strength, flexibility, and durability under harsh conditions.
Let's get ready to rumble! In one corner we have the chalky yet powerful Sikaflex 252, the reigning heavyweight adhesive champ. In the other corner, the upstart youngster Sikaflex 221 was hungry to tear the crown off 252's tube nozzle. This battle has been years in the making. Who will crumble under pressure? Who will bond to victory? Let's apply the product data and find out!
🆚 Sikaflex 252 Vs. Sikaflex 221: What's the Difference?
The main difference between Sikaflex 252 Vs. Sikaflex 221 is that Sikaflex 252 is better for applications requiring very high strength, flexibility, and UV resistance like metal bonding. At the same time, 221 is more suitable for faster sealing jobs like HVAC and windows. 252 has superior longevity but 221 can be painted over.
Sikaflex 252 has better tensile strength. It is a clear choice for manufacturing trucks and trailers to equipment as it can withstand high dynamic stress. Sikaflex 221 is a high-quality adhesive sealant with a non-sag and multipurpose formula that offers better results on the surface.
📝 My Hands-on Test of Sikaflex 252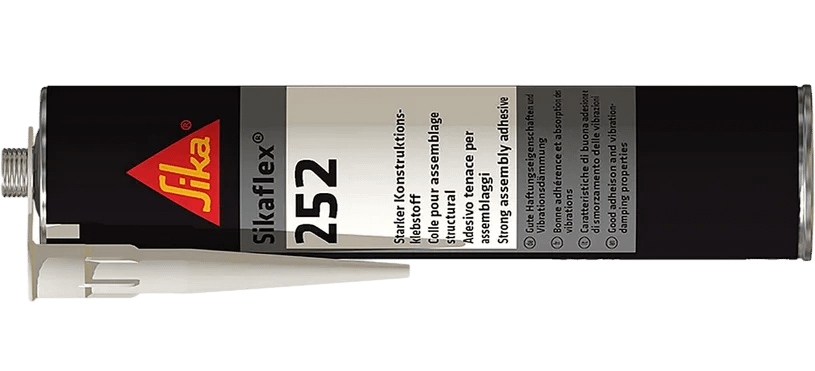 I had some trouble applying the adhesive because the tip had a very large opening, and it was difficult to apply a fine line. The thick consistency of the adhesive also meant that a good heavy-duty caulk gun was necessary. I learned the hard way that once I started the tube, even though I put a nail in the end and taped it up, it still set up in the tube, so I had to start a new tube. It's important to plan your work properly because this adhesive is pricey.
To aid in the flowability of the adhesive, I put it in the oven on low. However, it was still very thick and sticky. I found that the outer shell is aluminum and tried using my good caulking gun frames, but the adhesive would not budge. To make it work, I cut the end off the tube with tin shears and spread the adhesive on the bottom of my solar panel plastic no-drill feet and the roof of the RV.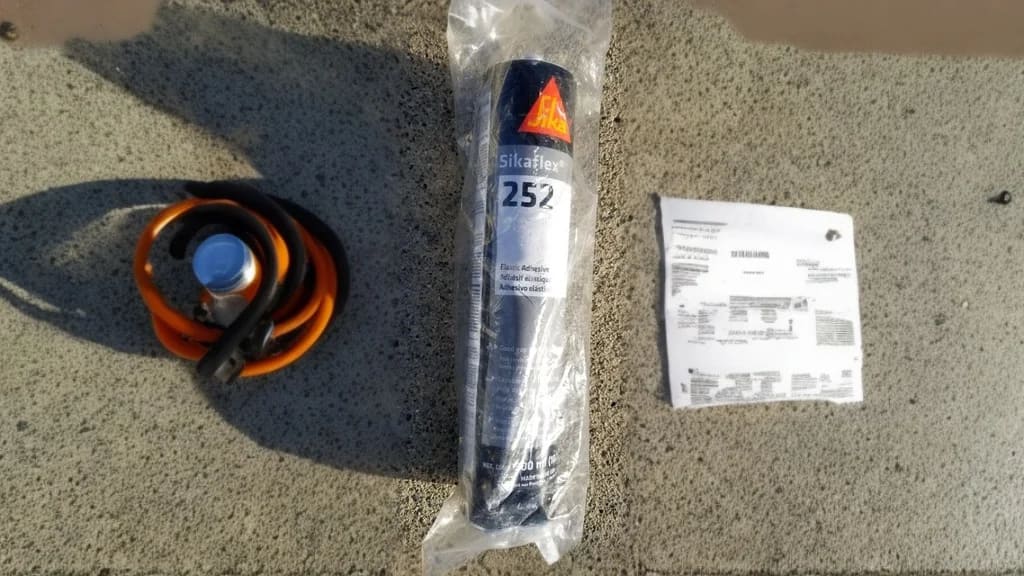 The adhesive has a 35-minute working time, and the entire product should be used within 24 hours, as the shelf life is only nine months. The cure time is in days, and at 50°, it can be up to 12 days. I found an odd plug in the tube I received, which may have blocked the nozzle and left me with half a can when I thought I was out.
I was a bit concerned when one user mentioned that the adhesive did not work for them, and after two hours, it seemed like the drying had done nothing. However, I found that the adhesive worked great for my solar panel installation. I made sure the surface was properly cleaned, prepped, and cured for 3 days at 60-80 degrees F temps before hitting the road with my RV. I put 1700 miles on them at interstate highway speeds in windy conditions, and so far, so good!
Another user mentioned that applying the adhesive in cold weather was challenging, and I would agree. I found that it's definitely better to apply it when it's warm. They also mentioned that the product did not come with the application tube, which made it difficult to lay a decent bead of the sealant. I had a similar experience and had to purchase the application tube separately.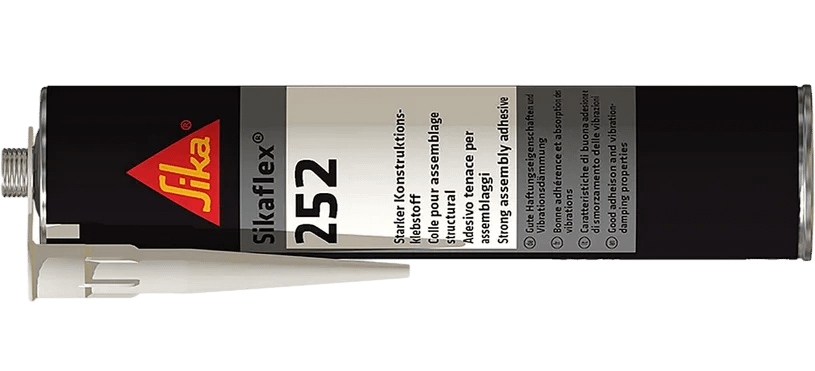 💬 FAQ of Sikaflex 252
Q: Can I use this to glue down solar panel mounts on my RV's rubber roof?
A: I also have a rubber roof on my Challenger, and to ensure that my solar panels wouldn't fly off on the freeway, I removed the rubber coating where I wanted to place the glue-on mounts. I was concerned that the mounts would pull the rubber off if the panels had enough lift under them. Additionally, I screwed down the corner mounts and sealed the holes. I read about a guy who lost his panels on the freeway – what a mess he got himself into! So exercise sound judgment and remember that overkill won't hurt.
My Latest Updates
👋 Hi! This is Ronald. I just published 2 new articles you may enjoy reading. Feel free to keep reading this one or 👇 check out the new articles anytime.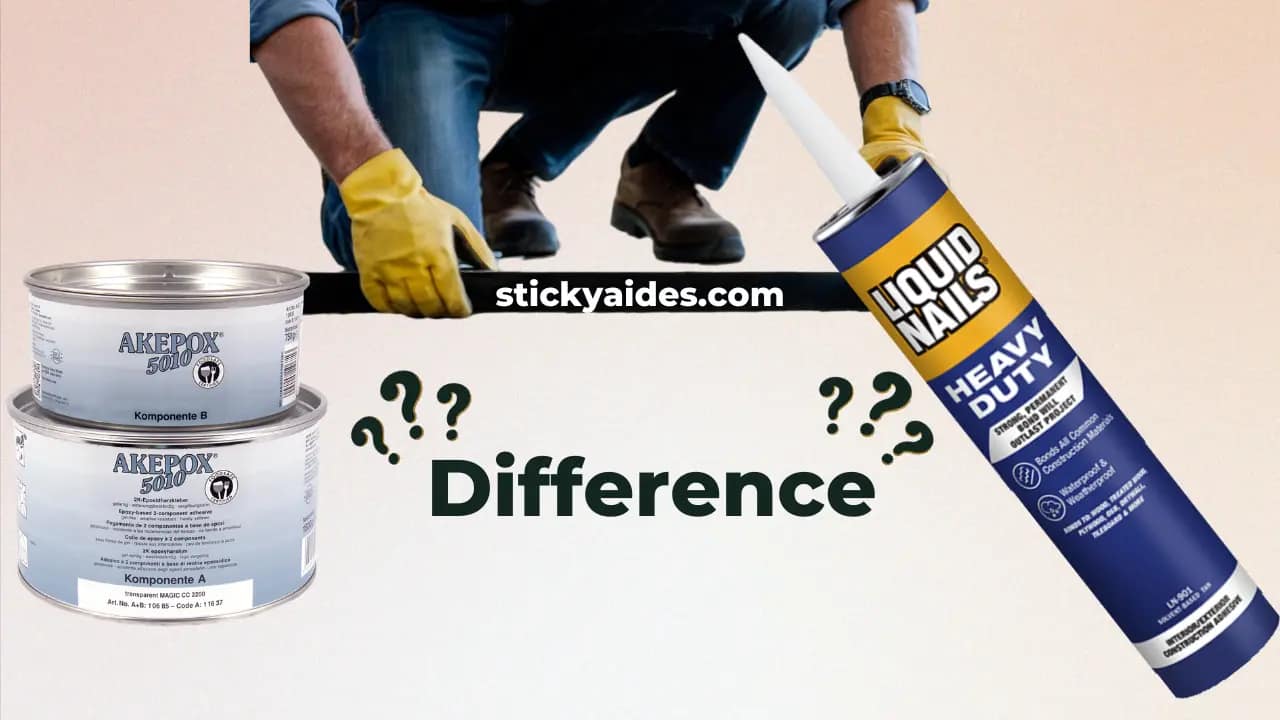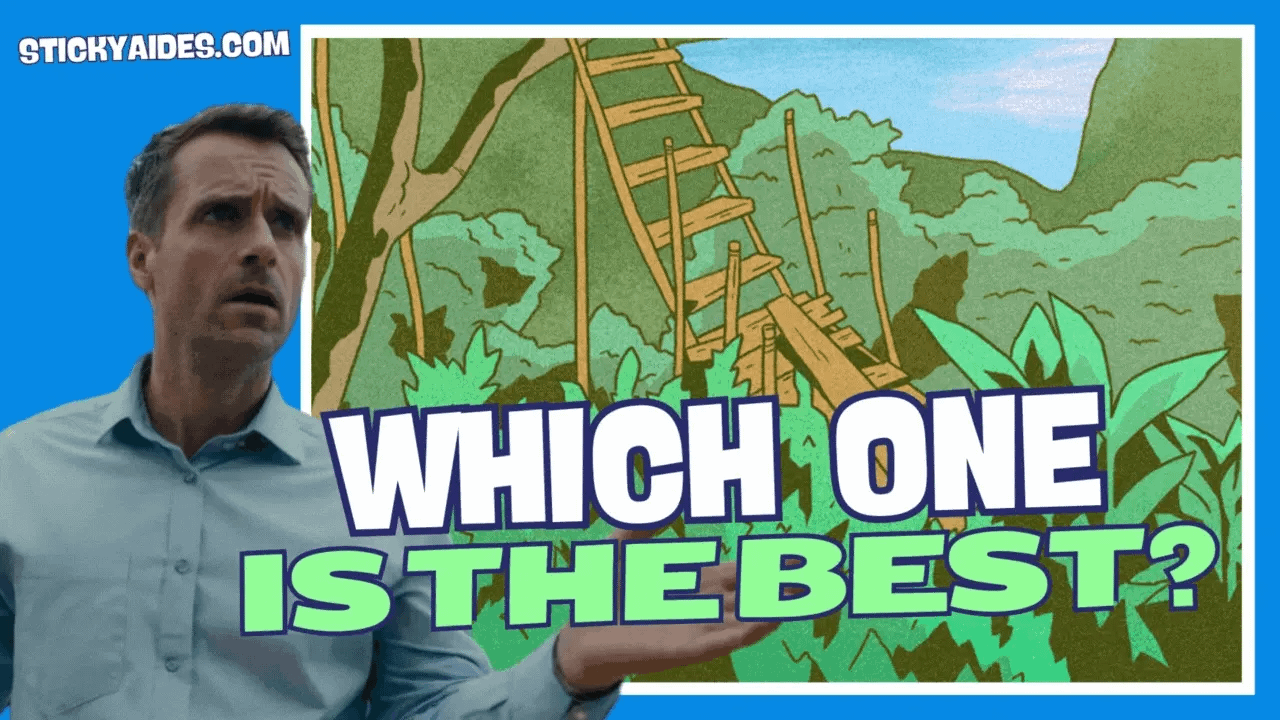 Q: Is the suggested product suitable for bonding PVC plastic to a painted metal van roof when mounting flexible solar panels?
A: I used the suggested product on a houseboat roof to attach metal clips for solar panels, and it's incredibly strong stuff! It has withstood the winter with strong winds and heavy rains. It adheres to EVERYTHING!
Q: Can I use this product inside my cargo van to reduce noise? The label does not specify whether it is for interior or exterior use like the Sika 221.
A: No, this product is not suitable for reducing noise inside a cargo van.
Q: Is it easy to remove this adhesive if I need to replace my solar panels in a few years?
A: Sikaflex-252 has an incredibly strong grip and is one of the few adhesives designed to hold aluminum to other materials (aside from plastic). It peels off plastic easily, but I wouldn't recommend using it on anything you may want to remove later. If you decide to use it, I suggest using a pneumatic caulk gun, unless you know someone who can crush bowling balls with their hands. It's extremely difficult to apply with a manual caulk gun.
Q: Can I use this to attach a flexible solar panel to the roof of my motorhome?
A: Yes, absolutely! This is exactly what I used for the same purpose.
Q: Will this product bond an aluminum L-bracket to a steel van roof better than 3M VHB tape?
A: I'm not sure. It probably would work if you could get the surface clean enough. I used it to bond solar panel mounts on a rubber roof after cleaning and prepping it. It also seals cracks very well.
📝 My Hands-on Test of Sikaflex 221

I've also mounted 2×3's to the cargo van floor as part of the sub-floor structure, and the adhesive is incredibly strong with good flexibility. I also used it to install a fan on the roof of my van. After laying down three beads around the perimeter of the mounting bracket, the adhesive held everything in place with just tape for clamps. I was able to continue the installation after letting it set for about an hour.
What I love about Sikaflex 221 is that it's safe to use with drinkable water storage, making it ideal for sealing various direct-contact-with-weather areas along with a potable water tank. It's flexible, so it won't crack, and it doesn't peel. However, cutting it with a blade requires some effort.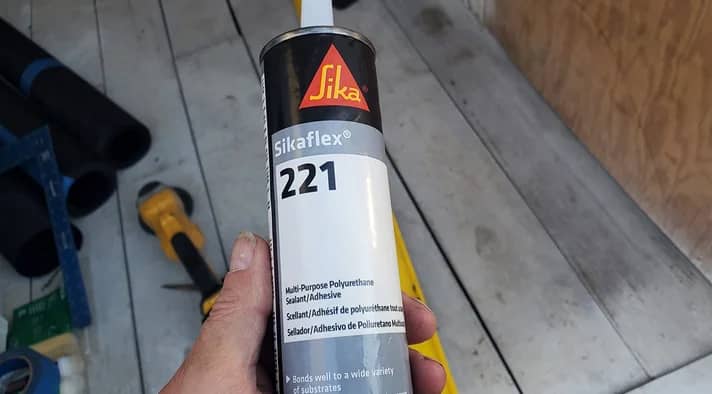 It is easy to use, but it can stain, so it's important to wear the proper protection, including gloves. Although I couldn't find it at HD and Lowes, I finally found it here, and I would assume it's a decent price, but I just don't have anything to compare it to. I would definitely buy it again and have it.
Sikaflex 221 adhesive worked great when I had to secure a stainless steel panel on my Prevost bus, which was separating from the storage door. I have also used it to attach the chrome to the rear window, and it worked better than I expected.
I also used Sikaflex 221 to seal some fittings on my boat, and it has excellent adhesion, and it's paintable. I have been using 3M 5200, but I like this sealant better, and it keeps the water out of my sailboat.
In addition, I had to put a shelf into a fiberglass headliner with Sikaflex 221 and an epoxy adhesive for fiberglass. Guess what? I bonded 2×3 boards directly to the fiberglass, then screwed the shelf into those boards. The shelf hangs from those boards, and that was four years ago. Nothing has moved at all, even while bouncing up and down on some rough roads with the shelf fully loaded. It's still as solid as the day I put it up.

💬 FAQ of Sikaflex 221
Q: Would Sikaflex work as a sealant on the ABS fitting that inserts into the RV poly holding tank outlet and has a hose clamp?
A: While Sikaflex 221 is often used on RV roofs, it may not be suitable for this specific application. It is important to ensure that the material is compatible with the surfaces and substances involved. Additionally, Sikaflex 221 may crack over time due to expansion and contraction, so regular inspection and maintenance are necessary to prevent leaks.
Q: Can Sikaflex be used to bond a window into an aluminum U-channel on an RV? Is it removable if needed?
A: Yes, Sikaflex 221 is suitable for sealing RV windshields to aluminum and fiberglass. It is easy to remove before it cures but extremely difficult to remove once it has fully cured.
Q: Has the inventory issue with Sikaflex been fixed? I ordered two black tubes but received two white ones.
A: While I have always received the correct color when ordering Sikaflex 221 through Amazon, it is best to contact the seller directly to confirm the availability of specific colors. If the product received is not what was ordered, it is best to request a refund.
Q: Is Sikaflex suitable for filling in concrete floor cracks? Will it self-level?
A: While Sikaflex 221 may hold up on concrete, it is not designed to self-level. It is important to select the appropriate sealant for the specific application.
Q: Is Sikaflex the best sealant to use on windows in a manufactured home?
A: Sikaflex 221 has been successfully used to seal windows in Elite Motorhomes, and my father-in-law has never experienced any leaks or product failures. However, it is important to ensure that the material is compatible with the surfaces and substances involved.
Q: Will Sikaflex adhere to a surface cleaned with isopropyl alcohol that has residual spots of previous silicone caulk?
A: While Sikaflex 221 is very sticky and may bond to the surface, it is important to thoroughly clean the surface and remove any residual caulk before application. Masking is also recommended to avoid unwanted cleanup from other surfaces.
Q: Can Sikaflex be used to glue and seal vinyl shower walls?
A: Yes, Sikaflex 221 can be used for this application. It is important to ensure that it is marine grade and compatible with the specific surfaces involved. Testing on a small scrap piece is recommended before full application.
Q: Will Sikaflex bond a rubber stair nose to a rubber coin mat?
A: Yes, Sikaflex 221 is suitable for bonding a wide variety of substrates, including rubber. It is designed to create permanent elastic seals with high adhesive strength.
Q: Can Sikaflex be used to seal seams in rubber gym flooring?
A: While Sikaflex 221 may work for this application, the grey Sikaflex sealant may be a better option as it is designed to be more flexible. The black Sikaflex adhesive may settle flatter.
Q: Can mineral spirits be used to prep the surface before applying Sikaflex?
A: While some solvents may be used to prep surfaces before application, it is important to follow the instructions and recommendations provided by Sikaflex to ensure proper adhesion. Additionally, appropriate safety measures should be taken when working with solvents.
Read More: Vulkem 45 SSL Vs. Sikaflex: Which Adhesive Should I Use for My Project?