Super Glue Not Working On Resin: Are you struggling to Assemble Resin Miniatures? No worries, I'll explain why Super Glue Fails and How to Fix It in this article.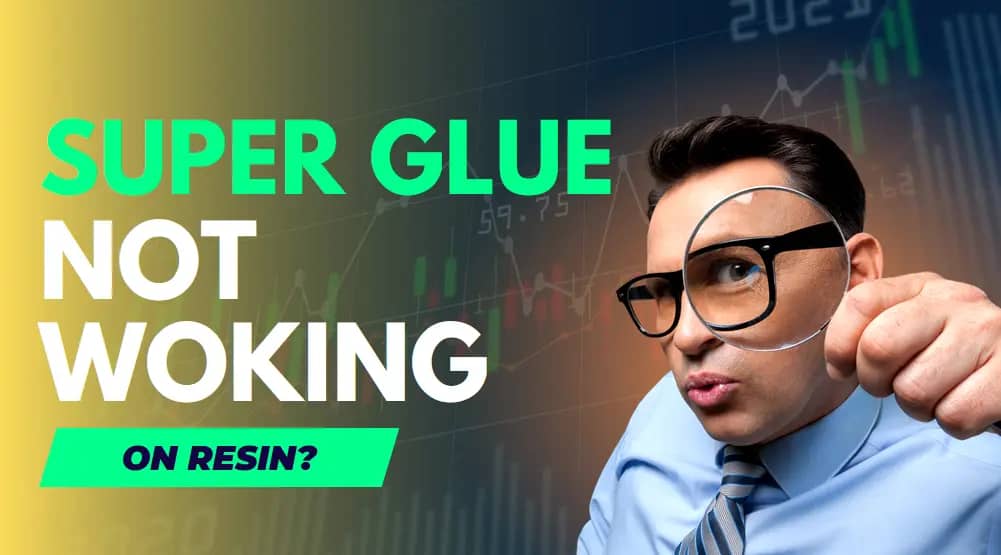 This frustrating experience is common when working with resin models. Thankfully, there are ways to get super glue to bond successfully with a little preparation and technique adjustment. This article covers the main reasons super glue fails on resins and proven solutions to get flawless, long-lasting bonds.
Why Super Glue Not Working On Resin
Cyanoacrylate "super glues" work by rapidly bonding with hydroxyl ions (OH-) when pressed between two surfaces. Most plastics and metals have enough surface moisture to provide these ions and create bonding.
Resins, however, present a challenge:
Low Surface Moisture – The cured resin surface is dry and provides fewer hydroxyl ions for the glue to interact with. This slows curing time significantly.
Non-Polar Surface – Resins are non-polar, meaning they lack areas of separated charge. This non-polarity makes it harder for the electrically charged glue molecules to stick to the resin.
Contaminated Surface – Release agents and oils from the casting process can remain on the resin surface. These contaminants block the glue from contacting the resin itself.
Smooth Surface – Cured resin provides very little microscopic texture for the adhesive to grip. This combined with low surface energy allows weaker sheer forces to break the bond.
Preparing Resin Surfaces for Gluing
The keys to success are removing any surface contamination and increasing the available surface area and moisture.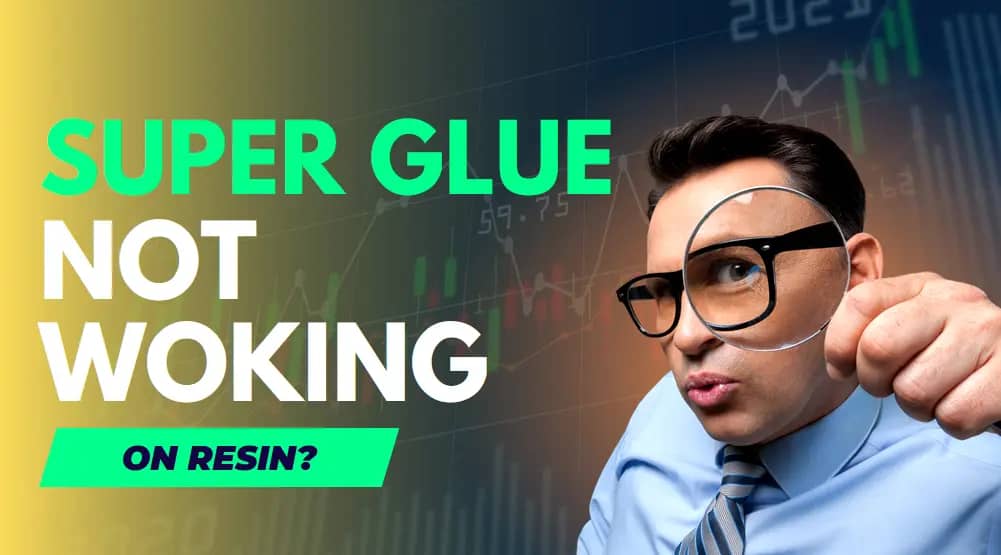 Here are steps to take before attempting to glue resin pieces.
Total Time: 4 minutes
Wash Parts in Warm Water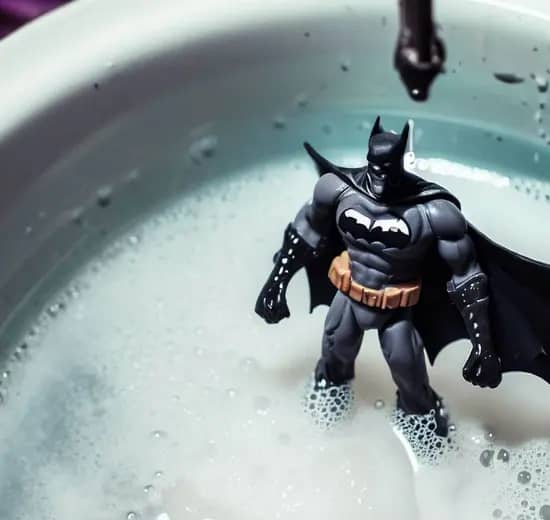 Dish soap helps cut through oils and release agents. Scrub vigorously with a toothbrush.
Sand Mating Surfaces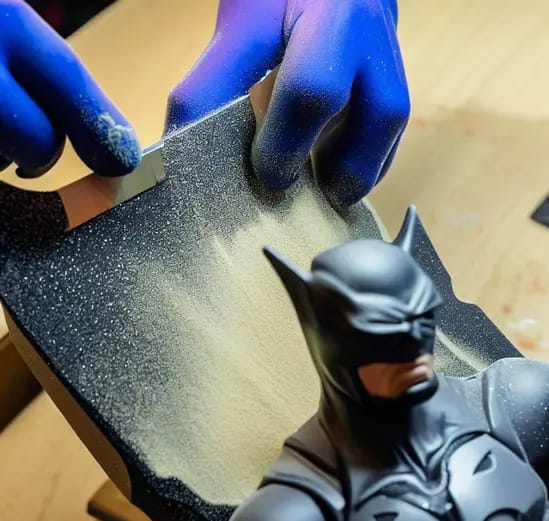 Lightly sand mating surfaces with fine-grit sandpaper. This roughens the surface for better mechanical adhesion and exposes fresh resin for chemical bonding.
Wipe Surfaces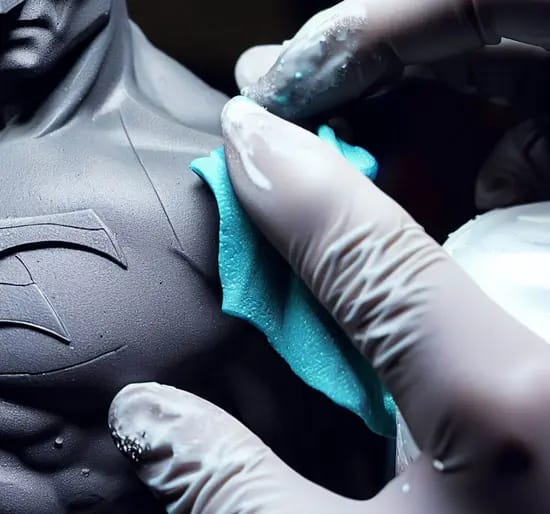 Wipe surfaces with a degreasing agent like isopropyl alcohol to eliminate any remaining oils or moisture.
Score the Surfaces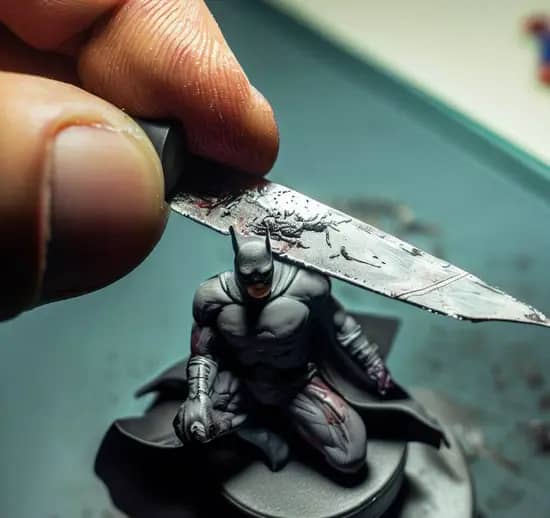 Lightly score or scrape the surfaces with a hobby knife. The deeper grooves again improve mechanical bonding to counter the resin's smoothness.
Use an Applicator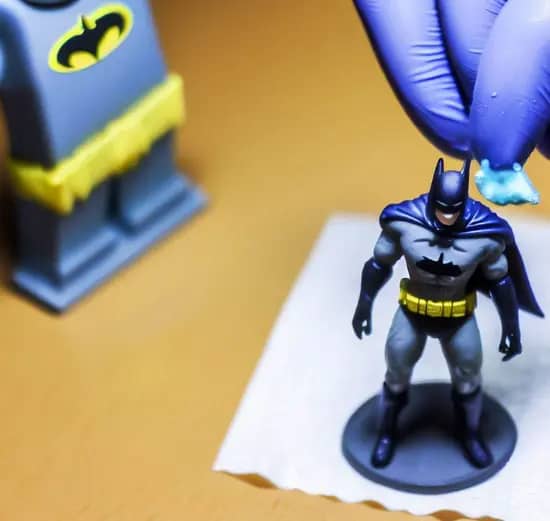 Use an applicator to sparingly wipe on a thin layer of cyanoacrylate adhesive. Capillary action will pull it into the grooves.
Press Surfaces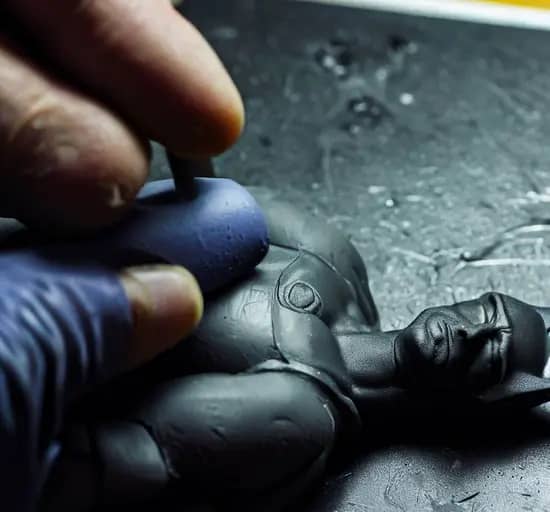 Press surfaces firmly together and hold for 30-60 seconds. Accelerants or moisture can also be applied to one surface just before bonding to speed up the cure time.
Fully Cured
Avoid moving or handling the assembly until the adhesive has fully cured. Bond strength continues to increase for 24 hours after gluing.
Supply:
Warm, soapy water – Dish soap
Toothbrush
Hot water
Tools:
Fine grit sandpaper
Degreasing agent – Isopropyl alcohol
Hobby knife
Materials: Cyanoacrylate adhesive (super glue) Applicator tip Accelerant spray or moisture (water, saliva) No additional materials needed
Choosing the Right Super Glue for Resin
Not all superglues are created equal when it comes to bonding with resins. Here are features to look for in a resin-friendly cyanoacrylate:
Gel formula – Thicker gels limit run-off and dripping into crevices. The viscosity also helps hold pieces together as the glue cures.
Flexible bond – Rigid glues become brittle and prone to cracking over time. Rubber-toughened cyanoacrylates retain some flexibility after curing.
Low bloom – Excess moisture exposure causes some glues to create a whitish, powdery film near the bond line as they cure. This should be minimized.
Non-runny – Especially with vertical joints, thin glue that drips and runs can make a mess and weaken the bond as it moves out of the joint.
Popular glue brands like Loctite and Gorilla Glue offer several cyanoacrylate products formulated specifically for plastics that exhibit these desired properties. Kotachi and Bob Smith Industries also produce resin-friendly superglues.
Gorilla Super Glue Gel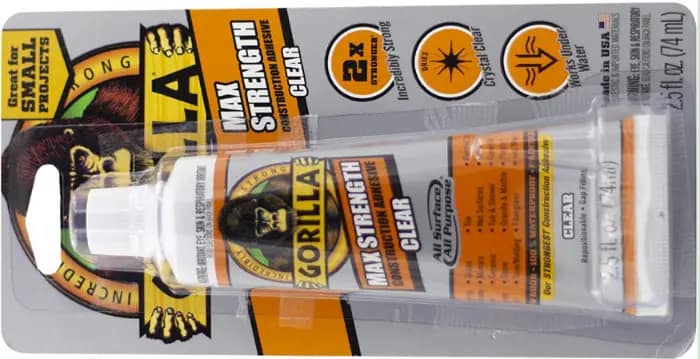 The glue is a gel, which makes it easy to control how much product you use, and it is not too sticky when applied. However, it does require caution when using it since it is very sticky instantly and can cause issues if you do not prepare the job before using it.
✅Pros
As someone who frequently works with resin, I can confidently say that Gorilla Glue is a game-changer when it comes to bonding resin-like materials. It has become an indispensable tool in my workshop, providing exceptional adhesion and durability.
One of the most remarkable applications I've used this superglue for is repairing resin garden statues. I had a sizable statue that had fallen over and broken in half. With the help of Gorilla Glue and following the instructions meticulously, I was able to restore it to its original condition. The bond created by this glue was perfect, surpassing my expectations.
In addition to repairs, I've also utilized this superglue in resin-based craft projects. I recently had a project where I needed to bond plastic elements to a resin surface. After trying hot glue, which failed to hold, I turned to Gorilla Glue. It worked like a charm! Even after a week, the bond remained rock solid, ensuring the longevity of my creation.
Furthermore, I've discovered that Gorilla Glue is ideal for securing resin-like materials to various surfaces. For instance, I had a project involving the mounting of resin artwork onto a wooden frame. I applied the superglue along the edges, and the bond formed was incredibly strong. The artwork stayed firmly in place, providing a secure and professional result.
❌Cons
Skin Contact: Gorilla Glue is a strong adhesive, and if it comes into contact with your skin, it can bond quickly and create an uncomfortable or sticky situation. It's essential to take proper precautions, such as wearing gloves, to avoid accidental skin contact during application.
Applying glue sparingly with an applicator tip instead of soaking the joint is advisable. This prevents excess adhesive from inhibiting the cure while also strengthening the bond.
Using Accelerants for Fast Cure
In hobby applications, cyanoacrylate glues cure slowly enough that parts can shift out of position. Accelerants or "kicker sprays" are commonly used to cause instant bonding.
Accelerants work by providing a blast of hydroxyl ions to the joint via acids, aluminums, or moisture. They can cut full cure time down from 30-60 minutes to under a minute. This prevents frustrating slippage during assembly.
My Latest Updates
👋 Hi! This is Ronald. I just published 2 new articles you may enjoy reading. Feel free to keep reading this one or 👇 check out the new articles anytime.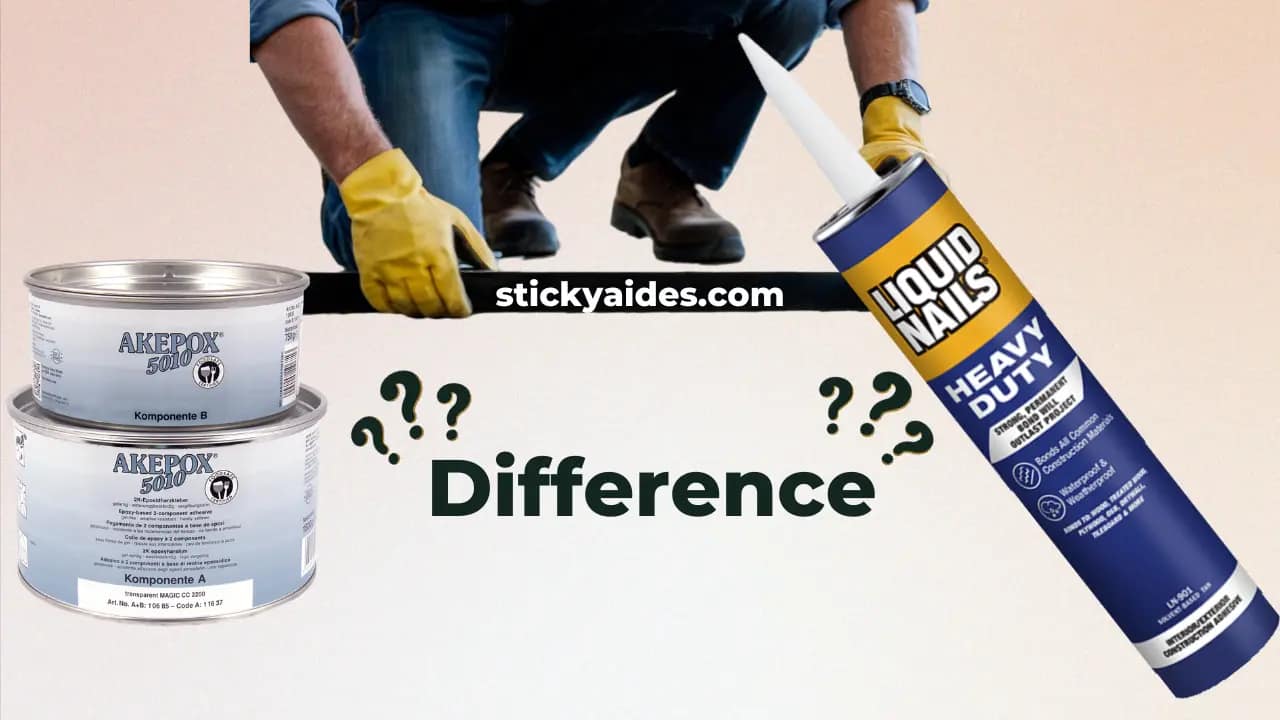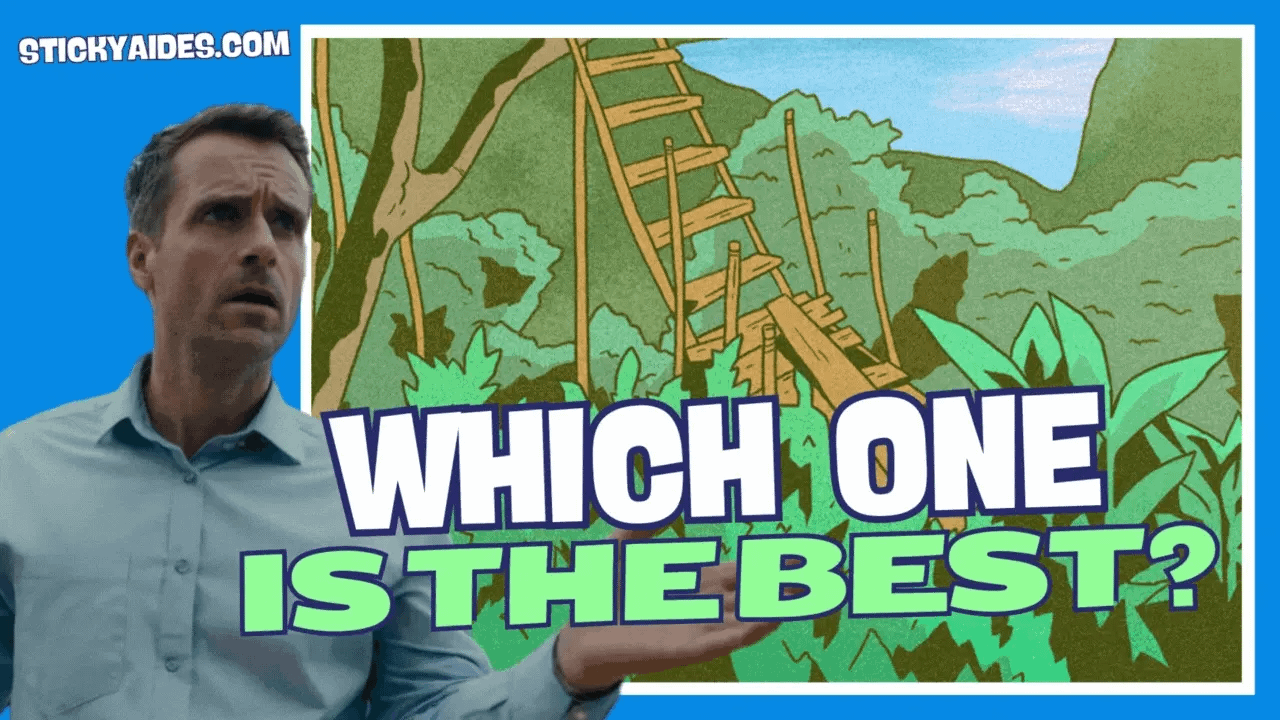 Exercise some caution when using accelerants:
Never spray accelerant into a bottle of glue. It will cure any exposed cyanoacrylate.
Avoid over-application that can induce bubbling, fogging, or blooming of the glue line.
Bonds may be more brittle than allowing the adhesive to cure naturally. Use sparingly.
Another option is to lightly moisten one bonding surface with water or saliva immediately before application of the glue. The introduction of moisture provides the needed hydroxyl ions to accelerate curing.
Picking Alternate Adhesives for Resin Joining
For extremely delicate assemblies or pieces that receive frequent handling, cyanoacrylate glues may not provide the needed strength and resilience. In these cases, consider using an alternate adhesive:
Two-part epoxy
Epoxies form very strong, rigid bonds with resins. The thick consistency fills gaps and surrounds bonding surfaces. Cure times are much longer than superglue.
Example: Gorilla 2-Part Epoxy Glue

UV-cured resin
Liquid resin can be used to "weld" plastic and resin pieces together under UV light. Requires some safety equipment for skin protection.
Plastic model cement
Modeling cements melt and fuse resin surfaces together like a solvent weld. Great bond strength but not suitable for all resin types.
Hot melt glue
Can temporarily tack resin pieces together for easier handling or in conjunction with other adhesives. Lower final bond strength.
Example: AdTech Hot Glue Sticks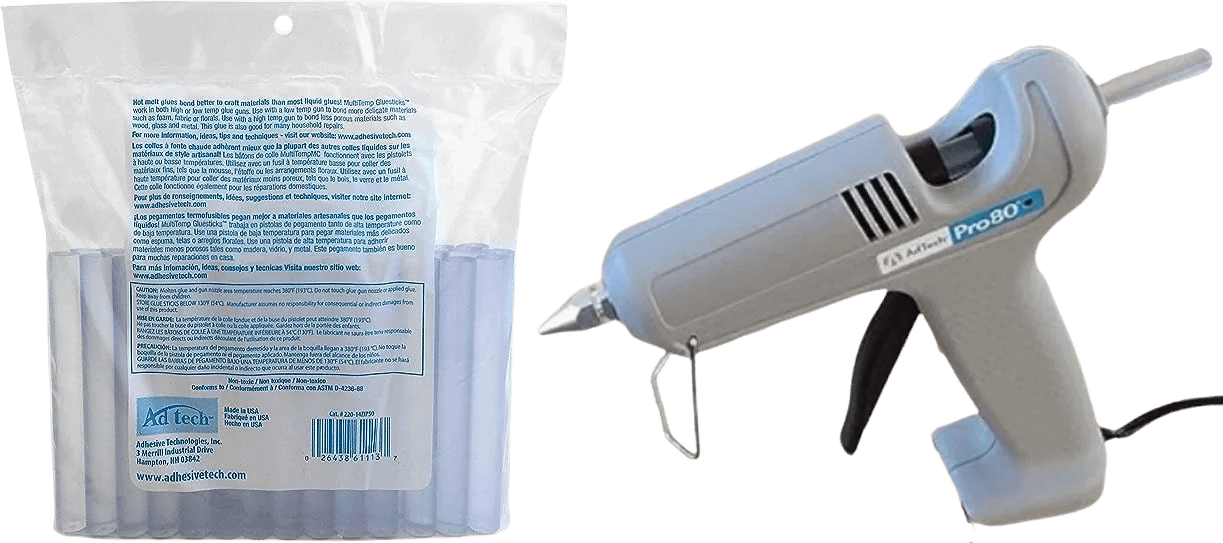 Tips for Improving Super Glue Bonds
Follow these best practices when using cyanoacrylate adhesives for flawless resin bonding:
Always prepare surfaces by cleaning, scoring, and degreasing before gluing. This removes potential bonding barriers.
Use fresh, high-quality glue. Old, expired adhesives may demonstrate reduced performance.
Apply glue sparingly. Excess puddling in the joint only inhibits curing. Capillary flow into scratches gives optimal coverage.
Avoid moving or stressing the parts until fully cured. Full bond strength takes 24 hours to develop.
Be patient and hold alignment firmly. Resin curing takes longer than other plastic materials.
Consider mild heat acceleration after joining. Warmth speeds curing but too much can weaken the bond.
Accelerant sprays instantly set glue but may create a more brittle joint. Use judiciously.
For better gap filling, switch to thick glue gels designed for plastics and resins.
With proper surface prep and adhesive selection, resin miniatures can be successfully assembled and stay bonded even with heavy handling during tabletop games.
Read More: Hot Glue Gun Not Working
Just remember to give the glue sufficient time to fully cure before subjecting assemblies to play. Enjoy creating and using your custom resin figures!