T7000 Vs. E8000: These crafty glues may sound like android models from an alternate sci-fi universe, but they're 100% made in China and ready to bond your widgets, doodads, and knick-knacks until the end of time. T7000 and E8000 may look alike, but they're as different as night and soy sauce.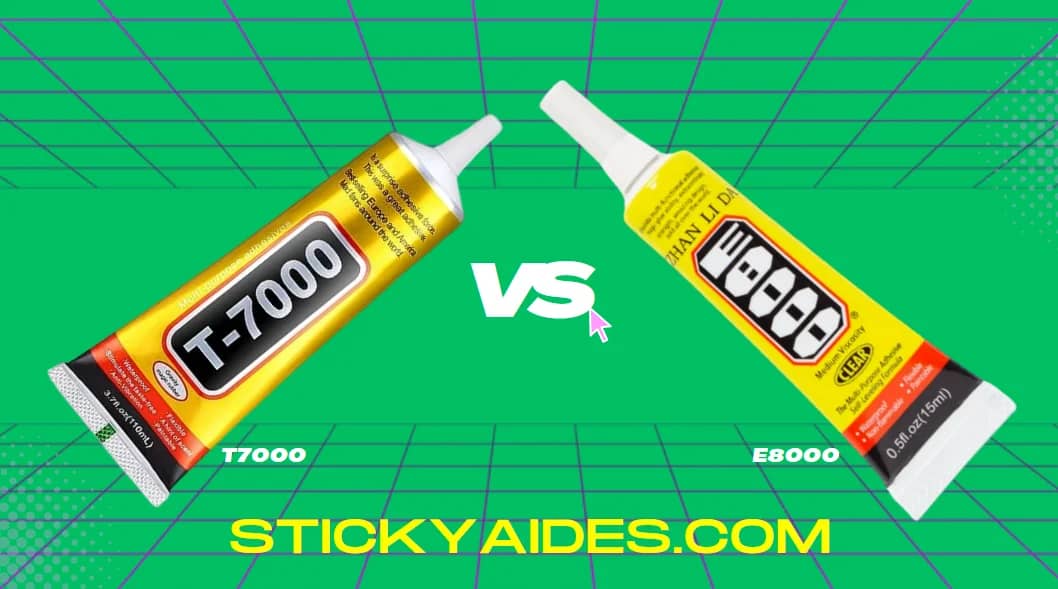 So join us on this adhesive adventure as we probe the properties of these Chinese glues. We'll scrutinize their ingredients, peel back their performance, and determine once and for all: T7000 or E8000 – which paste reigns supreme? The answer may surprise you!
T7000 Vs. E8000: What's The Difference?
The key difference between T7000 Vs. E8000 is:
T7000 is black while E8000 is transparent. T7000 can withstand a wider temperature range but E8000 may have more flexibility. T7000 is marketed for electronics repair while E8000 is marketed for crafts and general repair. But they have quite similar properties overall.
📝 My Hands-on Test of T7000

I initially purchased T7000 for a cell phone repair, but I've since found it to be incredibly useful in various other situations. It has become a staple in my toolkit, and I can't believe I didn't know about it sooner.
✅Pros
While T7000 worked well for my screen replacement, I did encounter one small issue. The tweezers included in the package were extremely thin and ineffective. To give you a better idea, let me compare them to another pair of tweezers I bought separately.
Although there are instances where you need to apply pressure for 45 seconds, I find T7000 to be excellent for my artwork. It eliminates the need for excessive pressure, which is a definite plus for me.
Initially, it may take some time to get used to working with the product and finding the right grip. However, with a bit of practice, it becomes much easier to handle.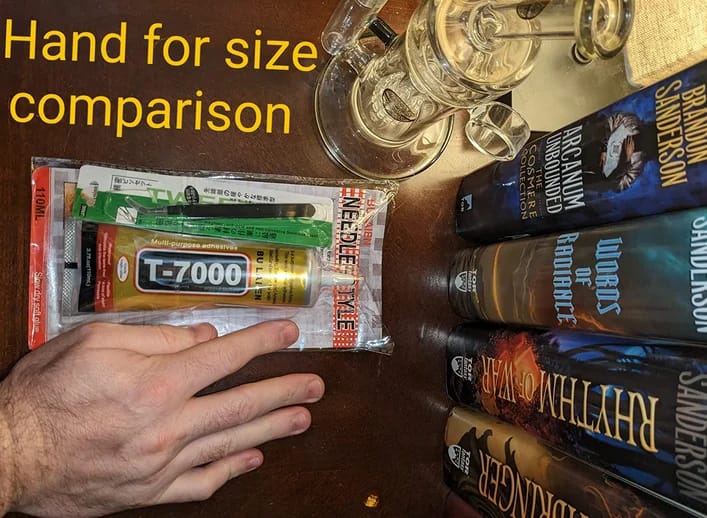 It's actually my second time purchasing this specific glue because I really like it. It surpasses superglue in terms of performance. Just make sure you let it set overnight for optimal results.
I particularly appreciate the precision tip, which allows for easy and mess-free application. The generous 3.7 fl oz size of the tube ensures you have plenty of glue to work with for multiple projects.
I've tried various glues like Gorilla Glue, Liquid Nail, and PL-400, but T7000 stands out. The bonding process involves applying a layer to each piece, letting the glue set up for a few minutes, and then bonding the glued pieces together. Additionally, the glue tube comes with a tiny metal opening, perfect for precision work in jewelry making and arts and crafts. I've used it to secure a bead along a truck cap glass window holder, applying multiple layers and letting each one dry thoroughly. The glue works great, and the little nozzle is easy to clean off. The screw-on cap ensures that the glue doesn't harden, allowing for easy removal of the cap for future use.
I used T7000 to replace the screen on my mom's Fitbit Sense, and it exceeded my expectations. The adhesive is incredibly strong and dries within a reasonable amount of time. The tube also offers a substantial quantity of glue. The only downside is the confusing translation on the label, which may cause some confusion. However, the glue itself performs exceptionally well, and any mistakes can be easily cleaned up with acetone or similar products. Plus, my mom loves the Doge watch face I applied using this glue.

❌Cons
This adhesive is not ideal for quick-drying projects or quick fixes, as it requires a few hours to fully stick. It would be better if the glue had a thicker consistency and a faster bonding time. However, overall, I'm satisfied with its performance.
One thing to note is the strong odor associated with T7000. It can be a bit overwhelming, so it's advisable to use it in a well-ventilated area or with a mask. However, the adhesive's strength more than makes up for this drawback. It dries clear and offers a reliable hold, making it perfect for attaching rhinestones, charms, and other embellishments to different surfaces.
When it comes to repairing and replacing phone screens, this is my go-to glue. However, I must mention one downside that prevented me from giving it a perfect 5-star rating. The glue tends to come out of the tube too fast, making it messy if you're not careful. I would suggest either using a smaller tube or transferring the contents to another bottle. Other than that, it's an amazing product!
FAQ of T7000
Q: What is the maximum weight that this item can support?
A: Based on my experience, it would not be able to hold a 4mm rhinestone securely on a stainless steel tumbler (See also: best adhesive for stainless steel sink to granite)even after allowing it to dry for 24 hours.
Q: How does E6000 differ from T7000? E6000 Vs T70000, which is stronger?
A: E6000 is comparatively less adhesive than T7000.
Q: Can I use T7000 to attach rhinestones to the fabric? Is the fabric washable with the rhinestones?
A: According to the instructions, you can use T7000 to adhere rhinestones to fabric, which is exactly what I plan to do. It is recommended to let it set for 24-48 hours before washing. To protect the stones, it might be a good idea to hand wash or use a clothing bag. Personally, I have used this product to decorate my walking cane with stones, and I am very satisfied with the outcome. I hope this information is helpful to you.
Q: Is it suitable for bonding plastic?
A: Yes, you can give it a try on plastic. Sometimes it may not adhere immediately, but if you apply the glue and let it sit undisturbed for a few hours, it will eventually stick.
My Latest Updates
👋 Hi! This is Ronald. I just published 2 new articles you may enjoy reading. Feel free to keep reading this one or 👇 check out the new articles anytime.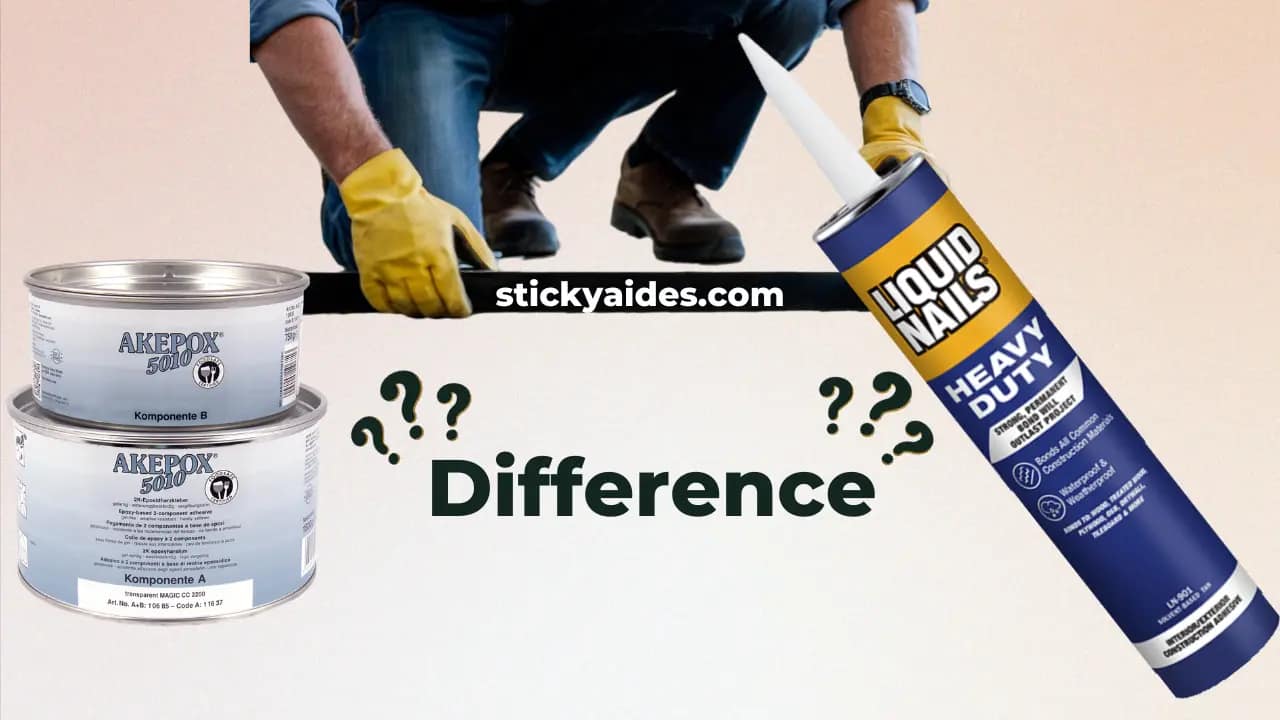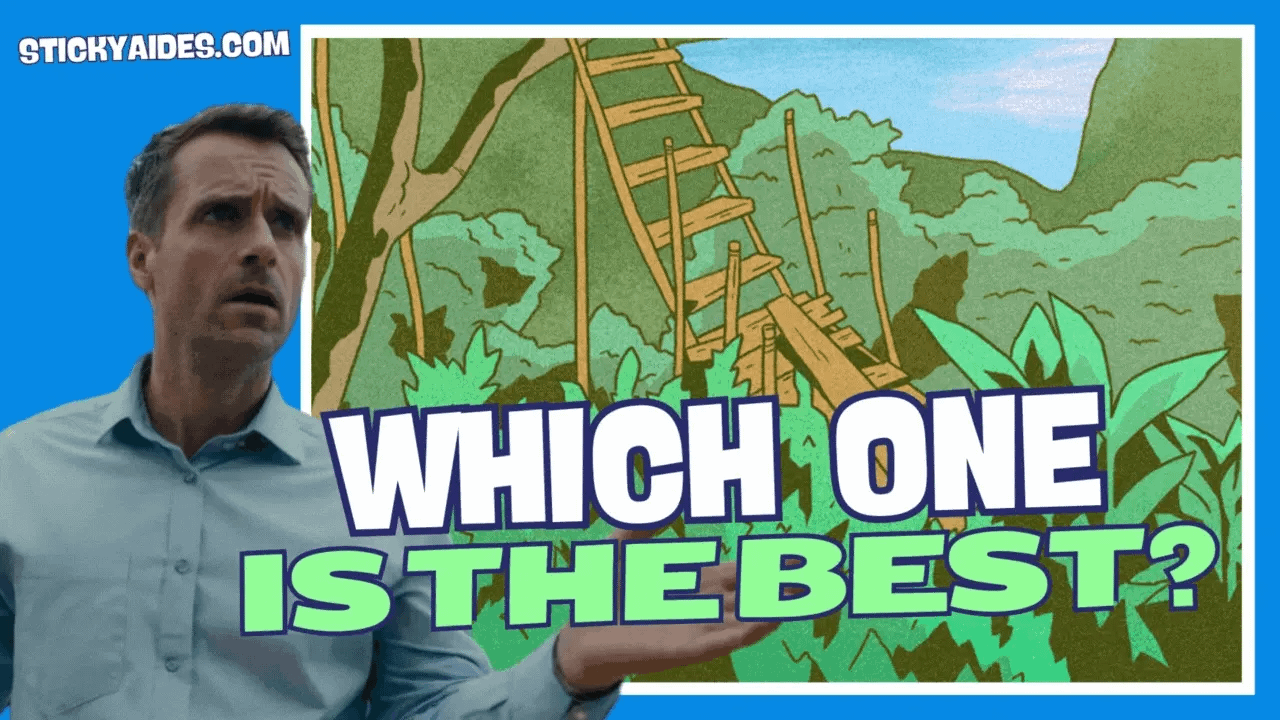 Q: Is the glue flexible when it dries, and does it have a matte or shiny finish? I intend to use it on black patent leather shoes, specifically on the area where the toes bend.
A: I have used E6000 glue before, and I have noticed that it can get messy at times. However, if used correctly, it should work fine. I usually leave it to dry overnight, and by the time I wake up, it is dry and securely bonded.
Q: Is T7000 waterproof? Can it withstand outdoor conditions?
A: T7000 is labeled as washer/dryer safe, so it should be able to handle water exposure. However, extreme heat or cold temperatures can affect its performance. For optimal results, it is recommended to let the glue adhere for a full 72 hours. Once I followed this guideline, I haven't encountered any issues.
Q: I want to use it on my Surface Pro laptop. Can it be removed later using a heat gun if necessary?
A: I share the same concern. It is generally considered a permanent adhesive. However, I conducted an experiment where I applied it to an old tablet screen, allowed it to dry for 24 hours, and successfully removed it using heat and some effort. I hope I won't have to test its removability on the screen repair I performed for my laptop. Haha.
📝 My Hands-on Test of E8000

✅Pros
I found this glue to be quite effective for gluing cup chains without causing any damage to the needle, unlike a similar product called B7000. I appreciated the small nozzle, which allowed for finer applications and better precision.
I must acknowledge that this glue performed well in terms of its waterproof properties for electronics. I successfully used it to reattach the screen of my Fitbit watch without any issues.
Although the glue tube had some grammatical errors in its English labeling, it didn't affect the performance of the glue itself. The adhesive worked fine, despite the minor language issues on the packaging.
I must mention that this glue is ideal for blinging projects. It provides a strong hold, but it does have a strong smell. I would suggest wearing a mask while using it to avoid any discomfort.
One aspect that impressed me was the cap, which had a pin to prevent the glue from clogging up. It's a great feature that ensures the glue remains usable over time.

❌Cons
In my search for a reliable adhesive, I came across reviews praising this particular glue for gluing back displays of iPhones and Apple Watches. Intrigued, I decided to give it a try for my Apple Watch replacement screen. I used it twice, taking extra precautions the second time by degreasing with acetone, using a sufficient amount of glue, and allowing it to cure for 24 hours. Unfortunately, I encountered the same issue. The adhesive held well initially, but after a few weeks, it became evident that it couldn't maintain its grip as it should. Based on my experience, I wouldn't recommend this particular brand for this specific application.
While this glue is effective in keeping the phone intact, I must warn you that once you use it for that purpose, disassembling the phone becomes extremely difficult. The strong adhesive ensures a secure bond, but it also means that future repairs or modifications would be challenging. Keep this in mind before using it on your phone.
Furthermore, I noticed that when the phone heated up during use, an unpleasant smell emanated from the glue. This odor persisted and did not dissipate even after a few days. It's something to consider if you're sensitive to strong smells.