Are you tired of spending your hard-earned money on subpar sealants that crack, peel, and let in the elements faster than you can say "Seal me up, Scotty"? Look no further, dear reader, for we have put two heavyweights of the sealant world to the test: Vulkem 45 SSL Vs. Sikaflex.
In this article, we'll take you on a journey through the world of sealants, exploring the pros and cons of Vulkem 45 SSL and Sikaflex. We'll delve into their strengths and weaknesses, their durability and flexibility, and their ability to withstand the toughest of conditions. And we'll do it all with a healthy dose of humor and professionalism, because why should sealants be boring?
Get ready to witness the ultimate showdown in the sealant arena. It's Vulkem 45 SSL versus Sikaflex, and the winner takes all (the bragging rights, that is).
⚖️ Vulkem 45 SSL Vs. Sikaflex: What's the Difference?
The main difference between Vulkem 45 SSL Vs. Sikaflex is that Vulkem 45 SSL is a semi-self-leveling, single-component, moisture-curing, low-modulus, polyurethane sealant. It is suitable for use in expansion in parking decks, sidewalks, floors, plazas, and any other horizontal surfaces. It is also suitable for use in continuous water immersion; Sikaflex is self-leveling, but it is also available in a textured version. It is suitable for construction and civil purposes and has premium quality.
To clarify that in English, I made this comparison table.
📝 My Hands-on Test of Vulkem 45 SSL

The sealant comes out of the tube much thinner than I expected, so it is important to protect the areas around where you want to use the product. The material skins over in about an hour or so, so you can use it even if it is going to rain later in the day. It levels out minor imperfections that may be noticed during application and looks very professional. However, it is only suitable for level areas, and not for anything with a grade.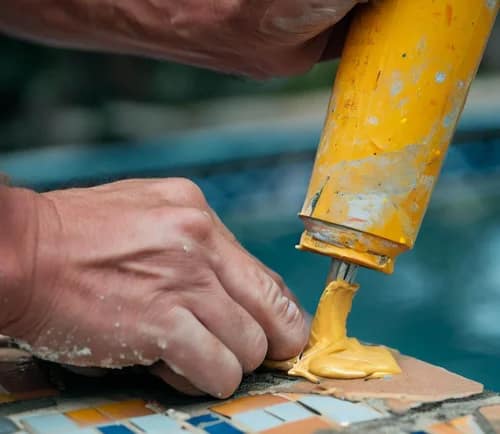 Initially, I did not use a wide enough backer rod, and the sealant ran down anywhere that was open, which caused me to waste a large amount of sealant. But, once I got a wider backer rod and made sure it was level and that there were no openings, the sealant worked great. It was slow to set, which gave me plenty of time to correct any low spots.
The final result looked great but required some patience. For instance, it took a couple of days to get fully cured because the weather was a little cool at the time in the 40′ to 60's. I added fine white sand on top after making sure everything looked good.
This product is not for amateurs and requires some knowledge, so it is important to read up on it before using it. It is a "Self Leveling" product, which means that it is on the wet side and is meant for use on fairly level surfaces. If you are using it to fill long straight voids, as I did, you will need to tape off both sides of the joint (cut/seam) with masking tape, apply a good amount in the void and smooth it out with the side of your fingers. Once it cures for about 10 minutes, go back and pull the tape off. This needs to be done when the product is still wet to ensure it lays down smoothly after the tape is removed.
Overall, I was very pleased with the product and would use it again. It is great for sealing around the pool, but one needs to be careful when adding more later, as it may not flatten completely. It is important to order more than you think you need, as it may take a little while to get used to how it flows and settles.

💬 FAQ of Vulkem 45 SSL
Q: Could you tell me about the performance of this product in high temperatures on a pool deck?
A: I have personally used this product on a pool deck in Connecticut, where temperatures can sometimes reach up to 95 degrees Fahrenheit, although not very often. I found that it held up well under these conditions.
Q: What is the recommended waiting time before painting vulcan 45 ssl?
A: I typically wait overnight before painting with vulcan 45 ssl, and have found that the paint adheres well.
Q: Is it possible to paint over Vulkem 45 SSL?
A: Yes, it is possible to paint over Vulkem 45 SSL, as with any Polyurethane Sealant.
Q: Can you provide the size of this tube? I'm having trouble matching it with the manufacturer's packages and need to calculate coverage.
A: This is the Large size caulking tube, which is larger than the normal size and requires a larger caulk gun. I don't have the exact dimensions, but I hope this information is helpful.
Q: What color does this product come in? I am not familiar with the "Misc" designation.
A: The color of this product could be described as a light gray. It matches well with most cement that is not bright white.
Q: How long should I wait between applying the product and exposing it to rainfall?
A: When I used this sealer to repair cracks in my concrete driveway, I found that it skimmed over in a couple of hours. However, I waited at least 24 hours before driving on it. Depending on the application, I would recommend giving the product at least a full day without disturbance.
Q: Can Vulkem 45 SSL be used to seal the backer rod without using Vulkem 116?
A: Vulkem 45 SSL is self-leveling and can be used for the entire job without the need to use Vulkem 116 to seal the backer rod.9
📝 My Hands-on Test of Sikaflex (Sikaflex-291)

However, I will say that this product can be a bit tricky to work with, especially if you live in a dry climate like Colorado. When I used it on my sailboat in Colorado, it was still gooey even after a few days. I had to call the company, and they explained that it needs a humidity level of 50-60% to dry properly. So, if you live in a dry climate, be prepared to wait a bit longer for it to dry.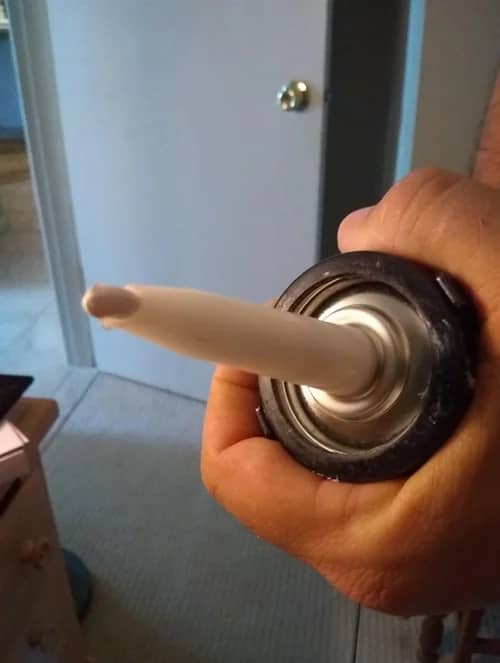 The material itself is great and I've been using it for years, but I recently tried the smaller tube and found it incredibly difficult to use in that applicator. It was thick and difficult to dispense, and even as someone who is physically stronger than most men, I struggled to caulk a 3-ft line.
Despite these difficulties, I still highly recommend Sikaflex-291. It's far superior to regular polyurethane sealant from the hardware store. When it's wet, it's easier to work with, and when it dries, it doesn't shrink and is far more durable.
When I used it on my RV, I removed the old caulk and cleaned the joints with a cleanser, then washed it off with rags and water and rubbed it dry with a clean rag. After air-drying the joint, I applied Sikaflex-291 and left the seams to cure overnight. It took about 10 days to cure completely, but it was worth the wait.

💬 FAQ of Sikaflex (Sikaflex-291)
Q: Is the finish of the black caulk glossy or more matte like a dull rubber?
A: The black caulk has a dark matte finish, not quite dull, but definitely not glossy.
Q: Can the black caulk bond to bare aluminum for sealing around rivets?
A: Yes, the black caulk can bond to bare aluminum. I have used it to seal my roof fans on my Sprinter and it adhered well to painted metal, wood framing, plastic shroud, and aluminum pressure plates. It's an excellent product that shows no wear even after a year. Another great option is the 3m 4200 Marine Adhesive.
My Latest Updates
👋 Hi! This is Ronald. I just published 2 new articles you may enjoy reading. Feel free to keep reading this one or 👇 check out the new articles anytime.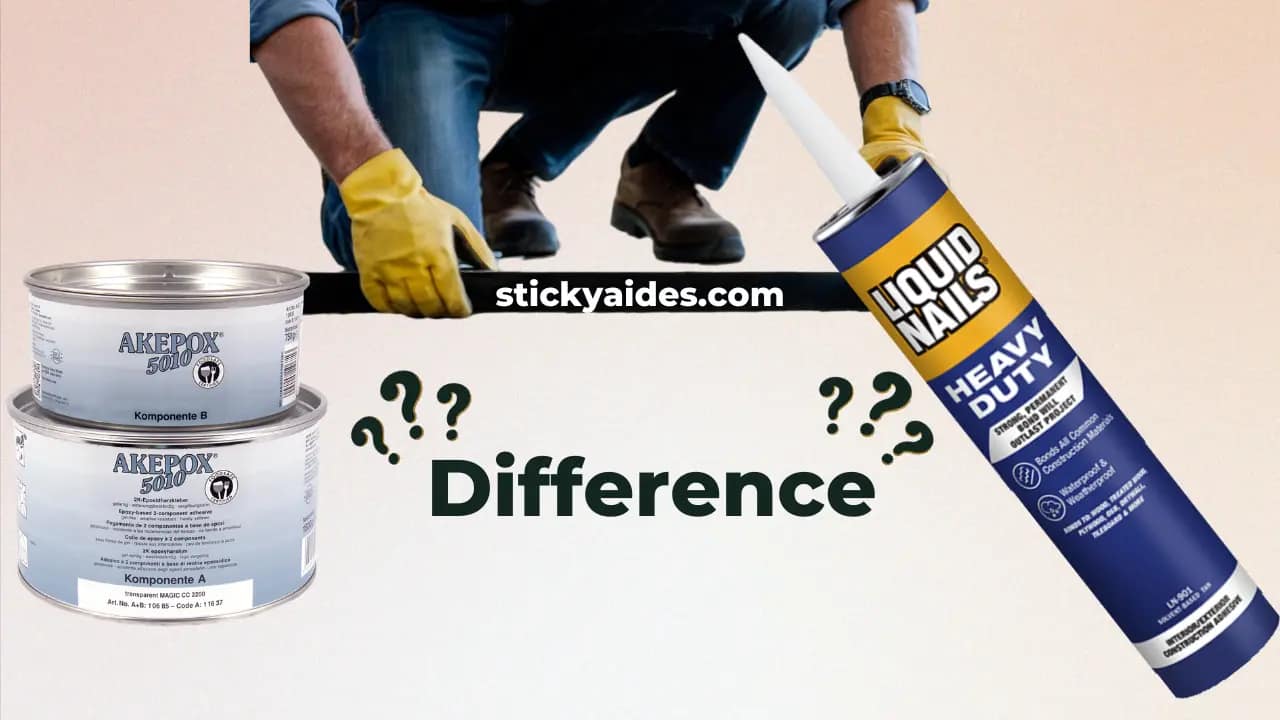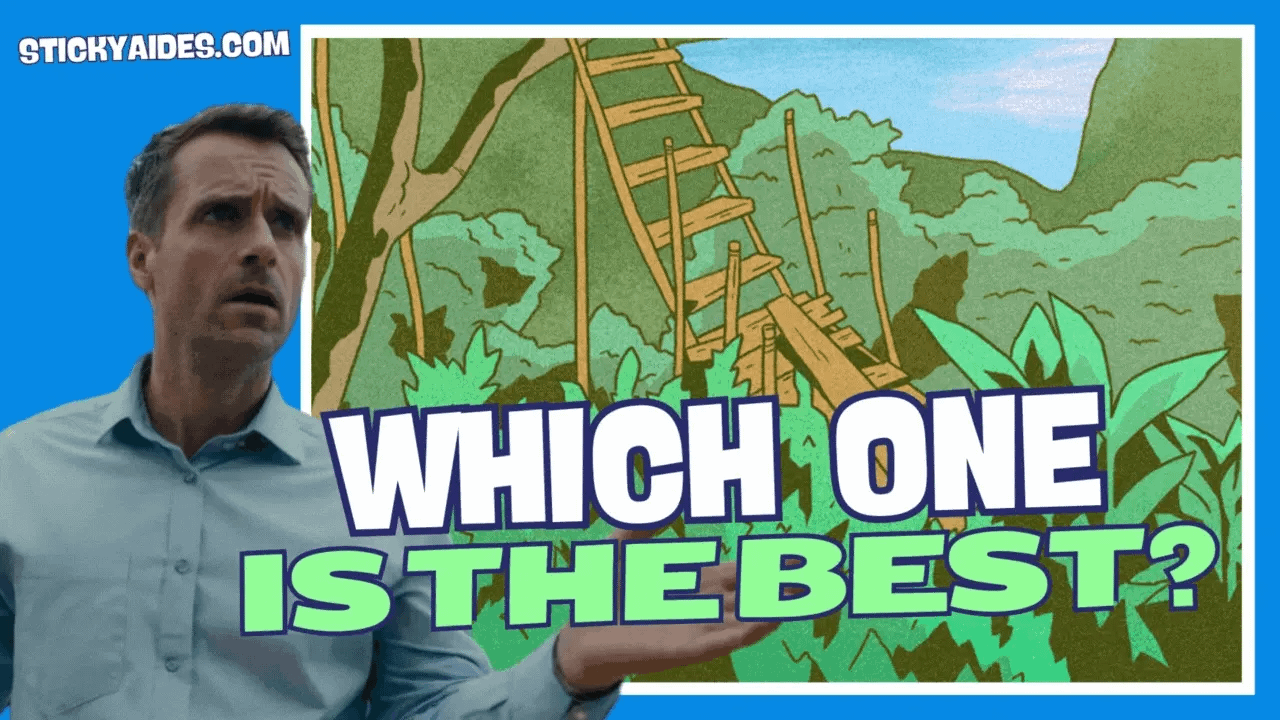 Q: Is the black caulk suitable for bonding to rubber?
A: I'm not sure about rubber, but I have accidentally gotten it on various surfaces and it has stuck like paint, such as my clothes, stainless railings, fiberglass cabin (works as perfectly as a fiberglass bonding epoxy), teak, cork fishing rod handle, and my leather wallet.
Q: Would the black caulk work well for adhering a spoiler?
A: Yes, it would probably work great for adhering a spoiler.
Q: Can the black caulk adhere to powdercoat for sealing weld points of a roof basket?
A: For this application, Sikaflex 291 would be suitable. The substrate should be clean, dry, and free of any contaminants before using. If exposed to outdoor elements, we recommend using Sikaflex 295UV or Sikaflex 521UV if exposed to sunlight.
Q: Is the black caulk suitable for use as an adhesive on acrylic?
A: Sikaflex 291 is not recommended for use on acrylics due to stress cracking. Our product used for bonding acrylics in marine applications is Sikaflex 295. Thank you for considering Sika for your project!
Q: What is the UV resistance of the black caulk?
A: Sikaflex 291 does not have UV resistance, so over time, the adhesive may degrade, crack, and become chalky. If the bonding surface is exposed to UV (such as a glass application), adhesion will be lost over time. However, this product is paintable, so a UV-resistant coating will prevent degradation issues.
Q: Can the black caulk bond to High-Density Polyethylene?
A: Unfortunately, Sikaflex 291 or any of our sealants would not bond to polyethylene due to the low surface energy of that material.
Q: Can the black caulk be used on plastic and PVC?
A: Yes, the black caulk can be used on plastic and PVC.
Q: I applied the black caulk seven days ago at 95 degrees Fahrenheit, and it's still very tacky. Any suggestions?
A: I have never had that problem. I would recommend calling the company, as something sounds wrong with the batch.
Q: Can the black caulk be used as caulking for tile?
A: I didn't buy it for that use specifically, but it is very sticky and works like glue. It works on polyethylene as an adhesive, which is difficult to stick together. I would guess that it would work well as a caulk too since it's soft and flexible after drying. The tube also says it can be used as a caulk.
Q: How long can an opened tube of black caulk remain usable, or does it harden in the tube quickly after opening?
A: If you seal the tip well, the opened tube of black caulk can remain usable for at least a week or two.
Q: Is the black caulk suitable for gluing a foam butt pad to gelcoat on a kayak?
A: I know this stuff stays stuck underwater once it's dry, but I'm not sure about your application. I have never had a pool tile fall off when using this product, though.
Q: Is the black caulk mold and mildew resistant?
A: Polyurethanes, including Sikaflex products, are generally not resistant to mold or mildew.
Q: Can the black caulk bond to Sika715 self-leveling RV roof sealant? What's the lowest temperature at which it can be applied, and how long before it can be exposed to rain?
A: The black caulk can be applied at a minimum temperature of 41 degrees Fahrenheit, but keep the tube inside until you use it. The cure time varies with the temperature, and it's supposed to be tack-free in an hour. Ideally, I would wait at least a few days in cooler weather before exposing it to rain. If you have concerns about compatibility, it's best to contact Sikaflex.In general, you want to avoid using a silicone-based product as the only thing that will bond to silicone is another silicone-based product, and only if it's been cleaned well.
Q: How long does the black caulk need to dry above freezing and without rain before it can be subjected to freezing temperatures and rain?
A: The black caulk needs 24 hours to dry before being subjected to freezing temperatures and rain.
Q: Does the black caulk come with a cap to seal it when done?
A: No, the black caulk does not come with a cap to reseal it. However, you can use a cap from another tube.
Q: Can the black caulk be used on asphalt driveway cracks?
A: Sikaflex 291 is a marine adhesive sealant. For asphalt sealing, I would recommend using a product made specifically for that purpose.