Weldbond vs. Gorilla Glue Original: I compared these two glues on everything from fixing a busted chair to patching up a rusted-out fender.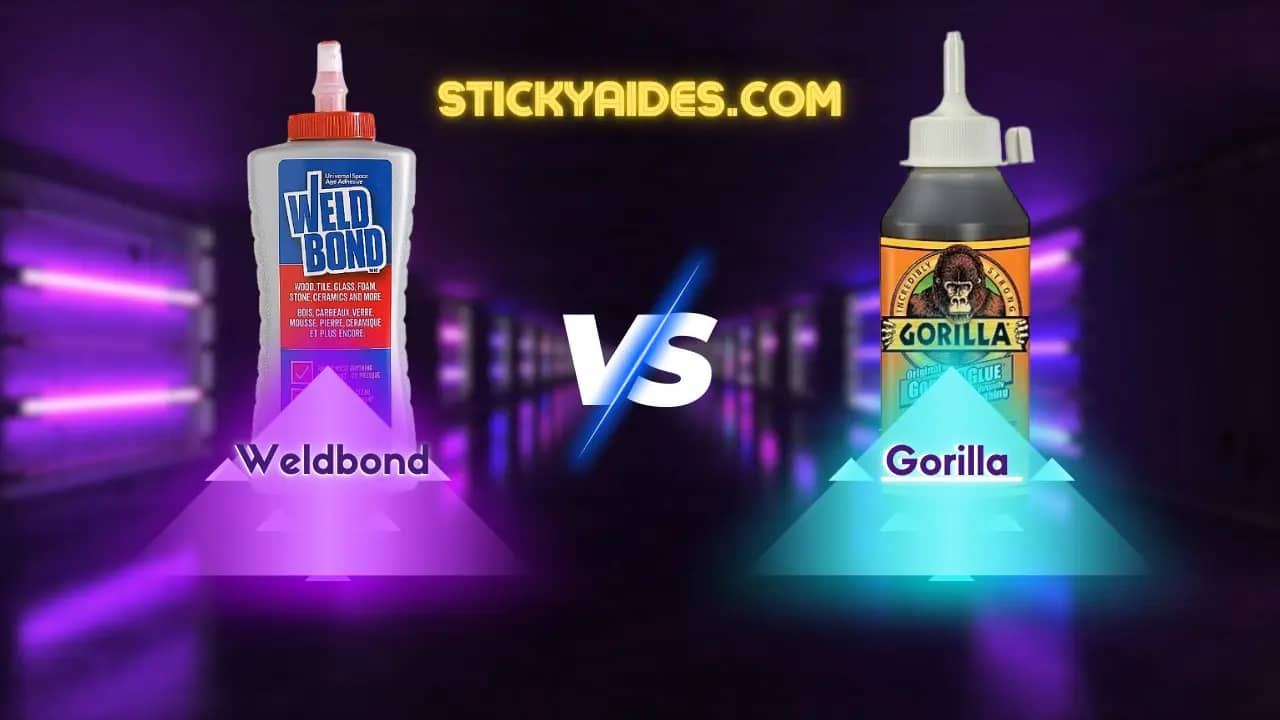 Weldbond vs. Gorilla Glue Original: What's The Difference?
The main difference between Weldbond vs. Gorilla Glue Original is: Weldbond is a PVA (Polyvinyl Acetate) that are not typically recommended for bonding metal to glass, as it may not provide a strong and durable bond for such materials. But it has a longer working time but slower cure than Gorilla Glue, a polyurethane wood adhesive. Gorilla Glue requires moisture to cure and has better moisture resistance, while Weldbond has higher strength on metals.
My Hands-on Test of Weldbond


Here's a little trick I use to prevent slipping while gluing: sprinkle some salt on the glued surfaces before clamping them together. The salt will help to create friction and prevent the wood from shifting.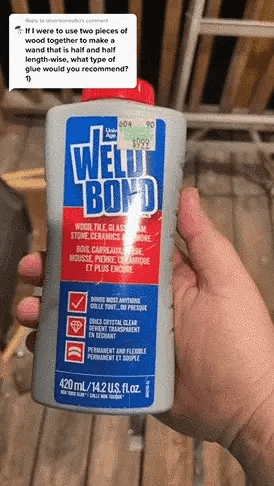 ✅Pros
Unlike baking soda and super glue, you don't need to be careful when applying it. You can take your time to place the pieces together, and if you make a mistake, you can just wipe it off. It goes on white and dries clear, leaving a seamless finish. It's truly a versatile and reliable adhesive.
Easy to USE
I recently used it to glue tiny mosaic tiles onto a cheap wooden table, and it instantly upgraded the quality of the table to sky-high levels. It's amazing! The glue is strong, and the application process is a breeze. However, I did notice that it didn't hold up well in the heat.
Dries Nicely
I sometimes like to switch off my hot glue gun (See also how to clean a clogged hot glue gun) and use liquid glue. Weldbond dries nicely, leaving no telltale signs of glue. I recently used it to adhere burlap ribbon to terracotta pots for crafting Gnome succulent plants, and it's working great. The pots dried neatly and fully, and the container opens and closes with ease, which is important for an elder crafter like myself.
Fix Watercolor Brushes
I use this glue all the time for fixing things. One particular instance was when I ordered some good but inexpensive watercolor brushes, and one of them came defective. The metal ferule was not glued into the wood handle. I simply poured some of Weldbond glue into it and let it set for a day. Surprisingly, even though these brushes come into contact with water, the glue has held up perfectly. I have another old brush that I've used to glue and fix many things, but I'm most impressed by the bond it created between wood and metal. Having done woodworking for many years, I would still use Titebond for woodworking, but for everything else, Weldbond is fantastic.
❌Cons
Now, I did encounter a minor issue with the nozzle. It had some problems, so I found it easier to apply the glue with a brush instead. It's a small inconvenience, but it didn't stop me from using this fantastic glue. I must say, though, that the glue may have leaked into the cap and dried before or during shipping. Unfortunately, due to the design, it was challenging to remove the dried glue.

FAQ of
Q: Can I use Weldbond to securely attach metal to glass and ensure it is waterproof?
A: While Weldbond is water-resistant once fully cured, it is not completely waterproof. For gluing metal to glass, I recommend using epoxies (See E6000 Vs. Epoxy) instead of PVAs like this one.
Q: Is Weldbond suitable for attaching styrofoam tiles to a sheetrock ceiling in a bathroom with a shower? If not, do you have any suggestions for a non-caulk gun product?
A: I wouldn't recommend using Weldbond in a bathroom, especially not on the ceiling above a shower. Weldbond is not waterproof. So I would recommend gorilla epoxy vs jb weld because Gorilla Super Glue Gel XL is suitable for bonding foam panels and is also water-resistant. It comes in a squeeze tube for easy application without a caulk gun.
Q: Can I use Weldbond to stick stainless steel hooks to drywall? I previously used 3M hooks but they couldn't hold any weight.
A: It's unlikely that anything will adhere well to drywall. Read my analysis best adhesive for stainless steel before adding it to cart.
Q: I need an adhesive for crockery that can withstand temperatures of 500 degrees F. Will Weldbond work?
A: I don't believe Weldbond will work at that temperature. You'll need a high-temperature silicone adhesive in Gutter Sealant Vs. Silicone instead.
Q: Can I use Weldbond on a polycarbonate surface?
A: Yes, you can use this product on a polycarbonate surface.
Q: Will Weldbond glue neoprene fabric to wood?
A: Weldbond is clear and bonds well with various tiles and hard surfaces such as glass, ceramics, porcelain, pottery, stone, marble, granite, clay, cork, slate, and composite materials like Corian. It should work for gluing neoprene fabric to wood. Thank you for your question, and we are here to assist you.
Q: I'm planning to glue pennies to mesh. Is Weldbond the best choice?
A: While white PVA adhesives like Weldbond are commonly used to attach glass tile to mesh, I wouldn't trust the bond on metal with a patina. Most people who create penny mosaics do not use mesh. Instead, they temporarily attach the pieces using clear mosaic mounting tape.
Q: Can Weldbond be used to glue rocks together or rocks to wood or paper?
A: I used it to build a large round wooden dollhouse, and it has held up exceptionally well. It's highly recommended.
Q: Can Weldbond be used to replace a few tiles along the border above the waterline in a pool?
A: No, for attaching tiles in pools and other wet mosaics, thinset mortar is the recommended adhesive.
Q: Is it possible to bake Weldbond?
A: I wouldn't recommend it.
Q: Does this container have a flat tip similar to the old Weldbond bottles? I need the flat pop-shut tip, not the round one that is not very useful.
My Latest Updates
👋 Hi! This is Ronald. I just published 2 new articles you may enjoy reading. Feel free to keep reading this one or 👇 check out the new articles anytime.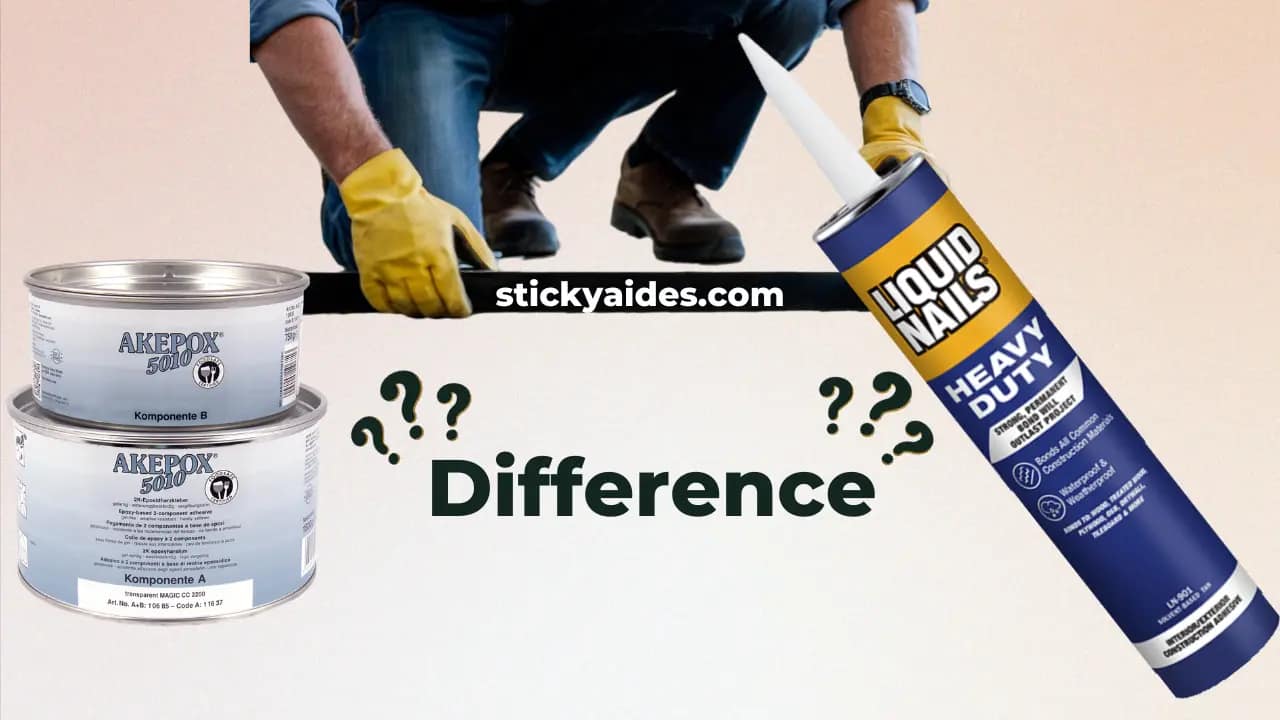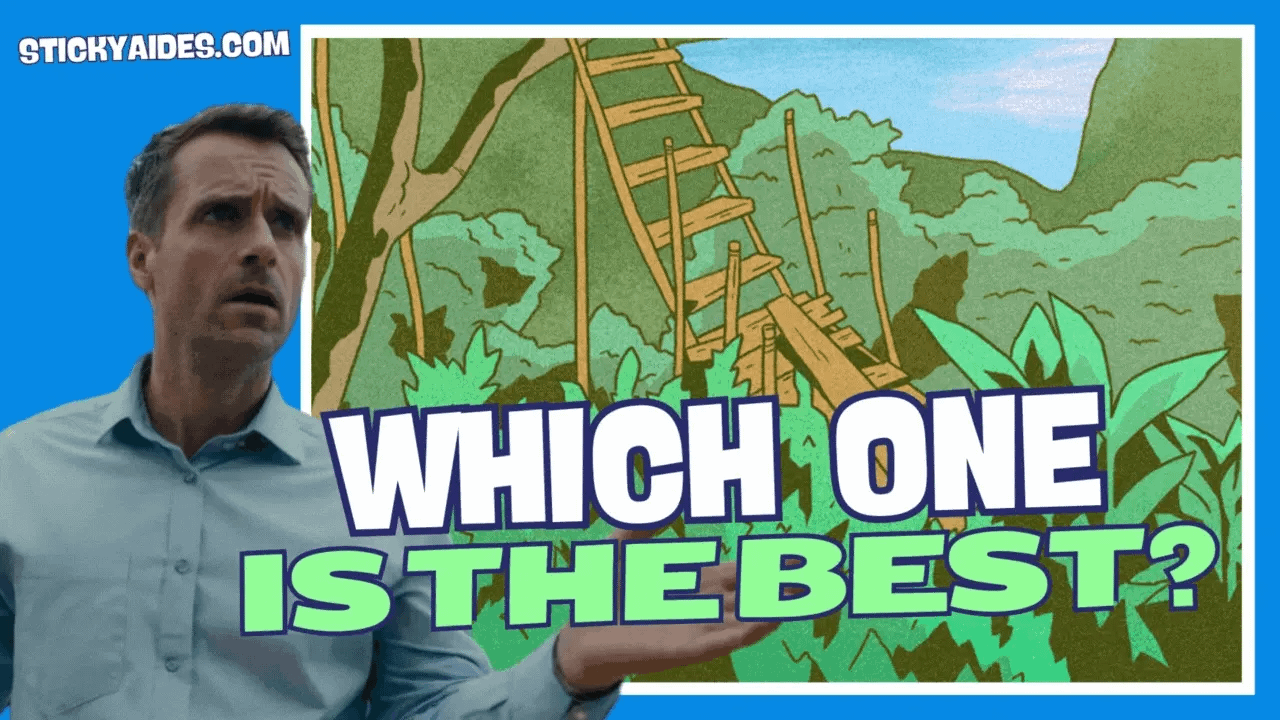 A: Yes, it does have a flat tip. However, based on my 25 years of experience as a craftsman, you can use a butter knife, thin putty knife, or even your finger to spread any glue easily. It's not necessary to rely solely on the shape of the tip.
Q: Will Weldbond hold up to heat, like 275°F for 1 hour?
A:I don't believe it will withstand that level of heat.
Q: Can Weldbond bond glass to a painted wood surface and a sealed natural stone surface?
A: Absolutely! I frequently use Weldbond to glue small glass pieces to stone and wood for mosaic projects, and it works great.
Q: Will Weldbond work for bonding Styrofoam to Styrofoam?
A: It's a great product! It has worked for me in the past. I used it to attach a heavy fiberglass sun with a diameter of 3 feet, weighing around 30 lbs. It's an outdoor garden decoration, and after gluing the pieces together, I painted over them and hung it back up. I'm confident it will work on Styrofoam too. Just make sure to let it dry thoroughly.
Q: How does Weldbond hold up in heat and rain?
A: Based on my personal experience, I would be cautious about exposing anything glued with Weldbond to heat or rain. I haven't had much success with Weldbond when it comes to getting wet or soaked. However, there may be certain projects where it performs adequately under such conditions. To be safe, I suggest experimenting with a sample piece exposed to the described heat or rain to see how it holds up. If you're looking for an adhesive that can withstand extreme temperatures or weather conditions, it's best to opt for a more industrial-strength glue specifically designed for the materials you're using.
Q: Can Weldbond help reattach mosaic tiles where SimpleMat has failed?
A: Yes, it will! Weldbond is fantastic, and I use it for mosaics all the time. It's highly effective.
My Hands-on Test of Gorilla Glue Original

✅Pros of Gorilla Glue Original
It foams slightly during application, but the bond it creates is absolutely incredible. I was amazed by its strength and reliability.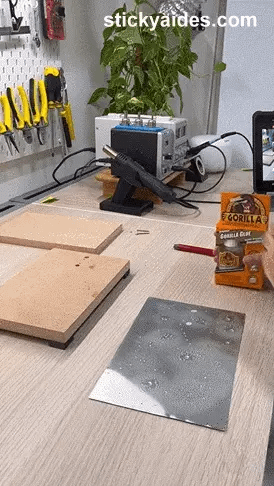 Versatility
One of the most impressive aspects of Gorilla Glue is its versatility. It works like magic, providing a reliable bond for a wide range of materials and surfaces. Whether it's wood, plastic (See can gorilla glue be used on plastic), metal, or even ceramics, this adhesive gets the job done. I have used it on numerous projects, and it consistently delivers outstanding results. From repairing a kitchen cabinet door to assembling intricate resin kits, Gorilla Glue has proven to be the ultimate solution.
Durability
Furthermore, this glue's durability is truly remarkable. Once it sets, it forms an unbreakable bond that ensures your project stays intact for the long haul. I've used Gorilla Glue on three different items recently, and it has kept them tightly glued together, with no signs of weakening or deterioration. It's a relief to know that I can rely on this adhesive for even the most demanding applications.
Ease of Use
In terms of ease of use, Gorilla Glue shines. Its straightforward application process makes it a breeze to work with. I appreciate that it is easy to spread and work into the desired areas, providing excellent coverage. Plus, it's relatively simple to clean off the skin, which is a bonus. Gorilla Glue has become my go-to adhesive for its convenience and reliability.
❌Cons of Gorilla Glue Original
I must note that while the glue bonds well, it takes quite a long time to fully set and bond. This can make it challenging to use for certain projects where clamping or holding down the pieces isn't feasible. The glue tends to expand and get everywhere, which can be messy. It's relatively easy to clean off the skin, but it leaves a sticky sensation for hours afterward.

FAQ of Gorilla Glue Original
Q: Can I utilize Gorilla Glue Original for constructing model airplanes?
A: I don't believe it's suitable for that purpose. The one I obtained tends to expand significantly while it's curing, which may not be ideal for delicate model aircraft construction.
Q: Will the Original be effective in sealing a crack in a deck board? The crack is causing the deck to creak.
A: It might work, but I can't guarantee it. This glue applies thinly, but it expands like expanding foam used to seal gaps around windows. I would recommend using it sparingly. Also, if any glue spills onto other surfaces, make sure to wipe it off immediately before it sets and hardens, as it can be difficult to clean up once cured.
Q: Why does it overflow and create a messy situation 🤬?
A: I believe the instructions mention using the glue sparingly. If you're experiencing overflow, it's likely because you applied too much. The glue has the property of expanding up to three times its size while curing.
Q: I want to attach artificial flowers to a plastic water fountain (underwater) and plastic flower stems. Will this glue work, or do you have any other recommendations?
A: Yes, this glue is 100% waterproof like kwik seal vs kwik seal plus and will work effectively underwater.
Q: Is Gorilla Glue suitable for fabric?
A: Gorilla Original Gorilla Glue is not recommended for fabric. It expands and creates a rigid bond by wrapping around the fibers. For fabric projects, Gorilla Clear Grip (see my test: gorilla clear grip vs e6000) is a better choice as it creates a flexible and waterproof bond.
Q: Is Gorilla Glue fire-resistant or fireproof?
A: No, Gorilla Glue is not fire-resistant or fireproof.
Q: Can I put the original Gorilla Glue in the dishwasher?
A: Yes, you can put the original Gorilla Glue in the dishwasher. However, please note that this glue is intended for porous materials like wood. If you want to glue non-porous surfaces such as ceramic, I would recommend using Gorilla Super Glue instead. You can see its performance in gorilla glue vs krazy glue.
Q: Can this glue be used to attach something to a hot metal surface (around 80-100 degrees Celsius)? If not, do you have any alternative recommendations?
A: Once cured, Original Gorilla Glue can handle temperatures ranging between -40°C to 100°C. It should work for attaching something to a hot metal surface within that temperature range.
Q: Does this glue dry up after it's opened?
A: To maximize the shelf life of Original Gorilla Glue, store it in a cool and dry place, away from moisture. After use, you can wipe the nozzle with a dry cloth if needed.
Q: How can I remove dried Gorilla Glue from a countertop?
A: Once cured, Original Gorilla Glue can be removed through mechanical means such as cutting, slicing, scraping, sanding, or chiseling.
Q: The metal tray for wild bird seeds attached to an in-ground pole has developed holes. Would this glue be suitable for sealing the holes and preventing them from getting larger?
A: It should work. You can try cutting small pieces of aluminum from a soda can to cover the holes and use the glue to firmly adhere them to the metal tray.
Q: Will it work on pressure-treated wood?
A: Yes, it should work perfectly fine on pressure-treated wood. Make sure to dampen the wood before applying the glue.
Q: Does Gorilla Glue contain acid? Can it be used on leather?
A: Gorilla Glue is acid-free and can be used on leather. However, please be aware that the glue will foam and expand, so it's best to use a small amount.
Q: My floor squeaks. Can I go into the crawl space and apply this glue between the joists and subfloor? Or is there a better product?
A: While it is possible to apply this glue between the joists and subfloor from the crawl space, there are other adhesives available in caulking gun form that are easier to use in such tight spaces.