Hey there! Ronald here. This article is about "The Best Epoxy For Plastic Gas Tank Repair". We'll also answer the question "Is Dap tank bond gas resistant?" Keep on reading or just skip to the answer.
Sealing gas tanks is a common task for me, as I often come across rusty tanks. But as for plastic ones, it's another thing. Actually, it's rather hard to patch a plastic tank. Once it develops a leak, it's almost dead. However, you might want to try the following epoxies before replacing it with a metal one.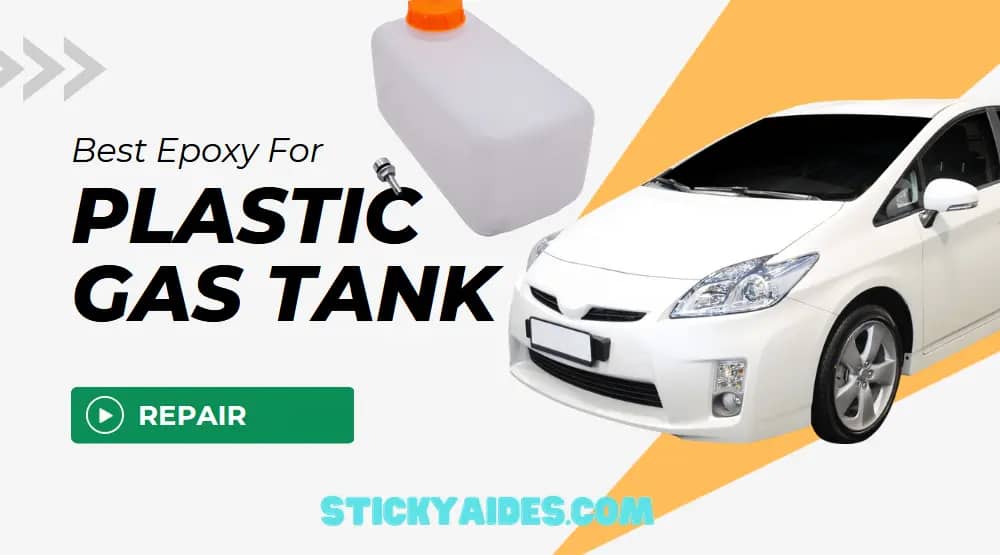 Common Types of Plastic Fuel Tank Repair Epoxy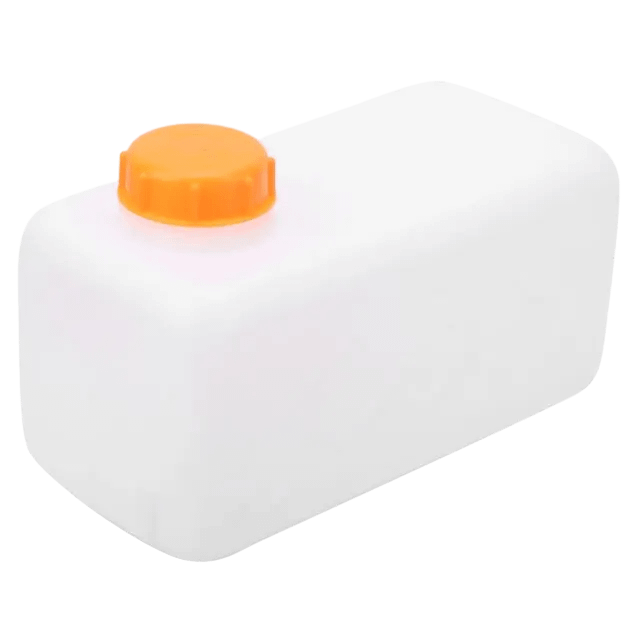 What Can I Use to Seal a Plastic Gas Tank – Plastic Fuel Tank Repair Epoxy Requirements
It is important to note that fuel tanks can also be made out of other materials such as steel, iron, or aluminum, which can withstand high temperatures.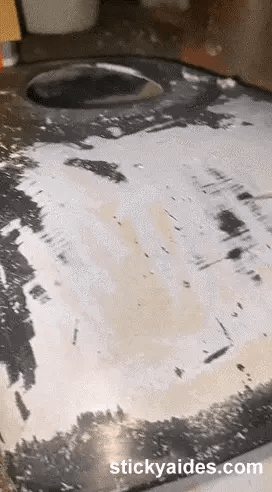 Here are some key things to look for when buying plastic fuel tank repair epoxy:
Compatibility – Make sure the epoxy is specifically designed for repairing plastic fuel tanks. General purpose epoxies may not adhere well or withstand gasoline. The packaging should indicate if it's meant for plastic fuel tanks.
Gasoline resistance – It must be resistant to all types of gasoline, including ethanol blends. Make sure the epoxy says it's fuel resistant.
Quick curing – You want an epoxy that fully cures in a few hours, as you don't want to wait too long before the tank can be used again. Two-part epoxies typically cure faster than one-part.
Strong bond – The repaired area needs to be as strong as the original tank. The epoxy should indicate the strength of the bond it creates. Look for words like "permanent" and "high strength".
Easy to mix and apply – The epoxy should be simple to mix in the right ratio and apply evenly to the damaged area. Epoxies with applicator tips are easier to work with.
Sealing ability – It needs to fully seal the repair area so fuel doesn't leak. Make sure it's designed to fill cracks and holes.
Best Epoxy for Metal Gas Tank Repair (and Plastic)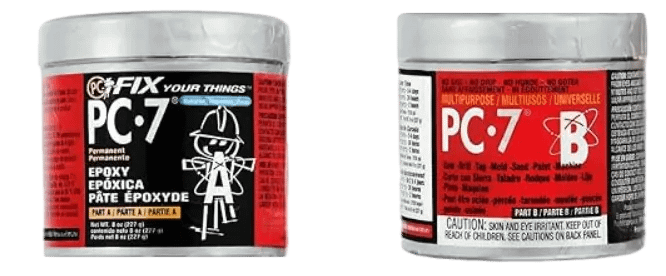 It's much thicker than standard JB Weld (See also: does jb weld work on gas tanks) so it really stays put along vertical seams without all that annoying dripping or sagging.
I carefully cleaned and roughened the area around the seam where the upper and lower halves of the plastic tank met. This is where the leak was occurring. I had read conflicting opinions online about whether standard epoxies like JB Weld would truly seal plastic gas tanks for the long haul. Some swore it held for years, others said it wouldn't adhere properly. Not wanting to waste time experimenting in case the simple stuff didn't work, I opted for a tube of PC-7 epoxy.
Now I know why they call this paste the "Powerhouse of Repair Products!" True to its promises, the non-sagging PC-7 formula spread easily across the seam both inside and out. I didn't need to rush or worry about repositioning – this stuff lives up to its extended working time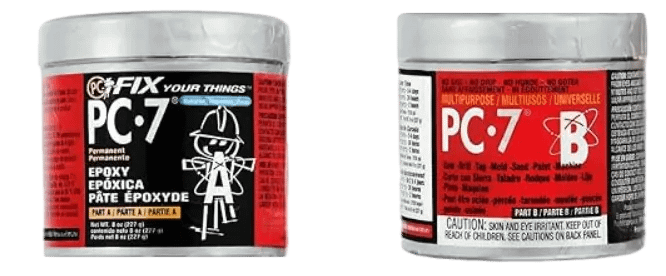 . The consistency seemed perfect for getting deep into the crack without dripping or running down the sides. I smoothed it thoroughly across the problem area.
It's been 3 weeks now and dozens of test runs mowing my sister's lawn, and not a single drop has leaked out of that rock solid PC-7 repair job. PC-7 makes fixing impossible fuel tank cracks seem easy. This amateur mechanic gives PC-7's plastic tank repair 5 stars! I'm confident my sister can use her Murray safely for the rest of the mowing season without needing a new gas tank.
✅Pros of PC-7
Adheres well to metals – PC-7 bonds strongly to various metals including steel, aluminum, and iron based on the datasheet. This is critical for gas tank repair.
Rapid cure time – The initial set time of 160 minutes allows the repair to be handled and finished more quickly compared to slower curing epoxies.
Withstands vibration – PC-7 maintains strong bonds even with repetitive impacts or movement. This is important for gas tanks which vibrate during vehicle operation.
Good gap filling – The paste consistency can penetrate cracks and fill voids thoroughly. This helps seal leaky gas tanks.
Non-conductive – The cured epoxy is electrically insulating for safety when repairing metal gas components near ignition sources.
Affordable – PC-7 is competitively priced compared to similar multi-purpose epoxies, see PC-7 Epoxy Vs. JB Weld.
❌Cons of PC-7
Lower strength – With a tensile shear strength of 2150 psi, PC-7 may not equal specialty gas tank repair epoxies. Some cracks require very high strength.
Temperature limit – Maximum continuous exposure of 200°F could be problematic for gas tank repairs near hot engine components.
Overall, for small leaks or surface repairs, PC-7 may provide a quick and affordable fix. But for structural repairs requiring high strength and fuel or temperature resistance, a dedicated gas tank epoxy would be a safer choice. The repaired area should also be thoroughly leak-tested before returning the gas tank to service.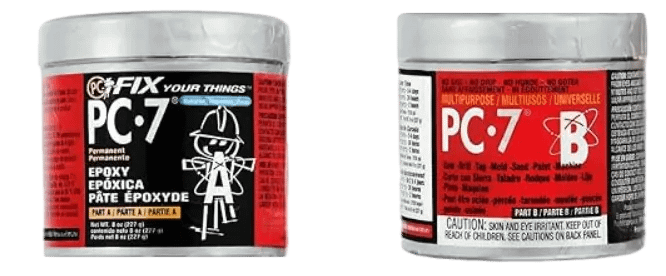 Best Fuel Tank Repair Kit – Caswell Epoxy Gas Tank Sealer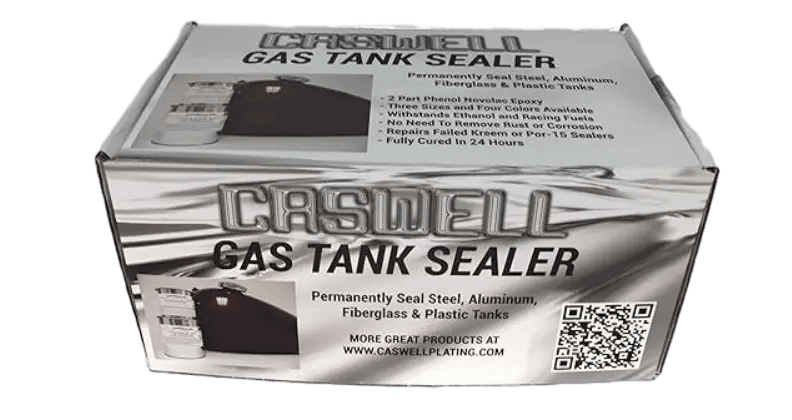 Proper prep work is more important than applying a coating, sealant, or paint. Always follow the recommended instructions for the sealer, including application time, temperature, and mixing.
The Caswell instructions emphasized correct mixing amounts to prevent sealer failure. I used mixing cups to ensure the right mixture. I researched various options and chose Caswell's based on online information. It's important to note that tank sealers will have mixed reviews, so it's a matter of personal preference and choice.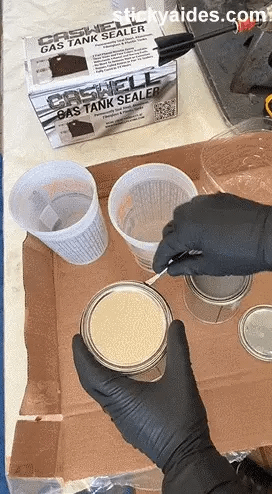 ✅Pros of Caswell Epoxy Gas Tank Sealer
One day after applying the sealant, the inside of the tank looks good, with 99.9% coverage. It's thick, except for certain areas on the baffle and return pipe.
One noteworthy aspect of Caswell Epoxy Gas Tank Sealer is that it doesn't emit any fumes. This means you can coat the tank inside your home or garage without any concerns.
It flows wonderfully with great coverage, and it produces a much-improved result compared to other sealers. I highly recommend it for long-lasting results.
❌Cons of Caswell Epoxy Gas Tank Sealer
Less effective on plastic or fiberglass than on tanks.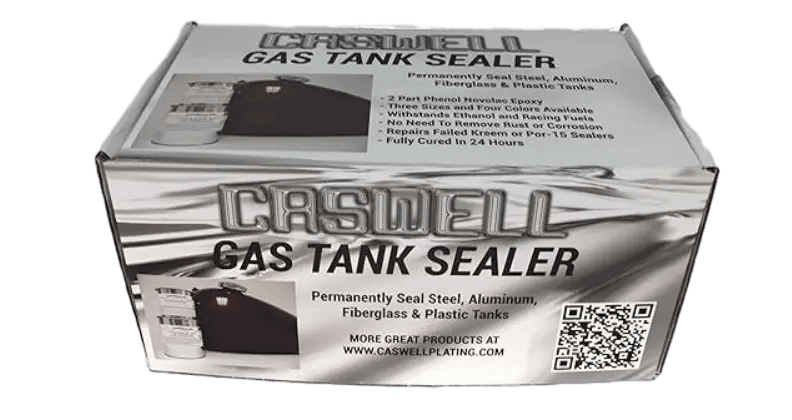 Get a Plastic Welder
Nowadays, most plastic containers are made of HDPE (high density polyethylene). You won't find any epoxy or glue that can stick to it for a long time, and even if there's a weak bond, it won't be very strong. (I can't vouch for old tanks from the 60s or 70s.)
But here's the deal: you can do plastic welding with the tank. The cool thing is, you can find filler materials anywhere, in any color you can imagine. Antifreeze jugs, quart oil containers, liquid laundry soap jugs, and so on. Just cut the container into strips that work, grab your soldering iron, and get to work. (You can find a good one with a little triangular shoe at Harbor Freight.) The heat softens the original material, allowing you to mix in your filler stick and fix the crack.
XLHDPE Plastic Gas Tanks
If the tank is made of regular HDPE, it can be welded. However, most motorcycle gas tanks (not all) are made with XLHDPE (Cross-Linked High Density Polyethylene), which is a "thermoset" resin. XLHDPE cannot be welded like regular thermoplastics, as it can only undergo heat processing once.
But don't worry, XLHDPE tanks can still be repaired. XLHDPE molded parts have a strong molecular structure, making them resistant to stress cracking, impact, and abrasion. They also offer better chemical resistance, which is important for gas tanks. Adhesives and glues don't stick well to XLHDPE due to its low surface energy.
To repair an XLHDPE tank, you can flame treat the surface with a torch to increase its surface energy. This allows epoxies to adhere to the plastic. After flame treatment, you can use suitable epoxies and adhesives for the repair. Some recommended options are Loctite Marine Epoxy 2041069 and J-B Weld 8237 Plastic Repair Epoxy Putty, which are commonly used in marine applications. For larger holes, fiberglass mat can be used along with the epoxy to cover the hole.
Versachem Plastic Tank Repair Kit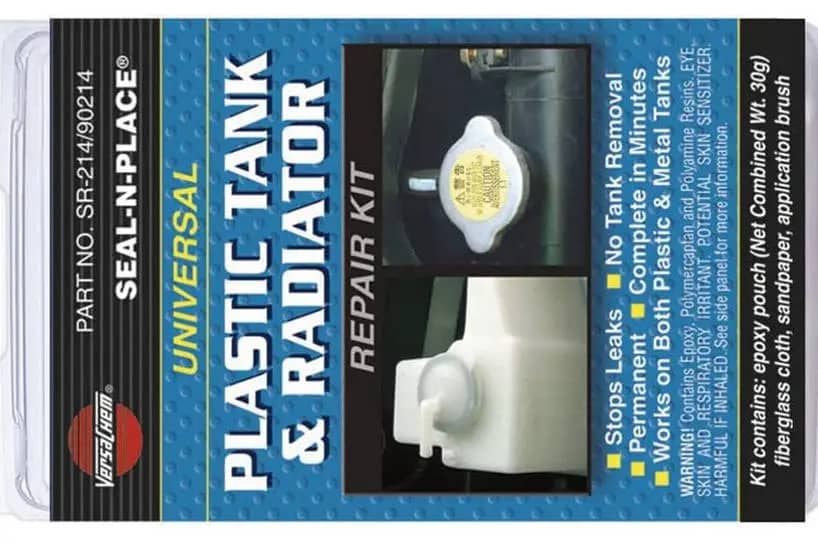 Introduction
Designed to permanently repair pinholes, rust-outs, hairline cracks, and holes up to 1/2″ in diameter, it promises to fix your tank leaks quickly and efficiently. In this review, I'll dive into the features, and performance of this plastic fuel tank repair epoxy to help you decide if it's the right solution for you.
Product Overview
Size: 30 grams
Repairs leaks in less than 20 minutes
Chemical solvent resistance to gasoline, diesel, and kerosene
Temperature Range: 40°F to 200°F
Pros
Quick and permanent repair solution
No tank removal necessary
Resistant to water, gasoline, diesel, and kerosene
Easy to use with a complete kit including sandpaper, epoxy, fiberglass cloth, and application brush
Suitable for various plastic tanks, excluding polyethylene or polypropylene
Cons
Not recommended for polyethylene or polypropylene tanks
In-Depth Analysis
The Versachem 90214 Plastic Tank and Radiator Repair Kit offers a reliable and straightforward solution for fixing leaks in plastic fuel tanks. With its comprehensive kit, including all the necessary components, you have everything you need to tackle the repair process.
The kit's chemical solvent resistance ensures that the repaired area can withstand exposure to water, gasoline, diesel, and kerosene without compromising its integrity. This gives you peace of mind knowing that the repair will last.
From a design perspective, the kit is well thought out, with clear instructions and all the required materials conveniently included. The epoxy and fiberglass cloth work together to create a durable seal, effectively patching up leaks. The application brush allows for precise and controlled application, making the repair process easier, even for beginners.
Real-Life Experience
Having personally used the Versachem 90214 Plastic Tank and Radiator Repair Kit, I found it to be a reliable solution for fixing fuel tank leaks. The repair process was straightforward, and within minutes, I noticed a significant improvement in the leak issue.
During testing, the repaired area showed no signs of leakage, even after exposure to gasoline and varying temperatures. It provided the peace of mind I was seeking, knowing that my fuel tank was secure and protected from further leaks.
Testimonials and User Reviews
"This kit saved me from expensive repairs. Fixed the leak in my diesel fuel tank with ease!" – John123 (Amazon)
"The Versachem Repair Kit worked like a charm. Highly recommended!" – CarEnthusiast87 (Walmart)
Price and Value for Money
Considering the price of the Versachem 90214 Plastic Tank and Radiator Repair Kit and its effectiveness in permanently fixing tank leaks, it offers excellent value for money. Comparing it to potential repair costs or the need to replace an entire tank, the kit presents a cost-effective solution.
Conclusion
the Versachem 90214 Plastic Tank and Radiator Repair Kit is a reliable and efficient option for fixing leaks in plastic fuel tanks. With its comprehensive kit, easy application, and long-lasting results, it provides a convenient solution to a common problem. Despite the limitation of not being suitable for polyethylene or polypropylene tanks, it performs exceptionally well on other plastic tanks.
If you're looking for a quick and reliable fix for your fuel tank leaks, it is a great choice. Order yours today and experience the benefits for yourself!
Not Recommended: Permatex 84334 Fuel Tank Repair Epoxy Stick
Avoid using this one as it is not suitable for plastic gas tanks.
Product Overview
Permatex 84334 Fuel Tank Repair Epoxy Stick is a two-part hand-kneadable epoxy stick that comes in a 1 oz. size. It's designed to repair metal gas tanks and containers.

The contrasting colored materials are mixed together to form a uniform color, indicating that the mixing is thorough. No tank removal is required, and the epoxy stick sticks to gasoline-wet metal.
Pros and Cons
Pros
Easy to use
Adheres well to metal surfaces
Resistant to gasoline and other chemicals

Cons
Not suitable for plastic gas tanks
In-Depth Analysis
The Permatex 84334 Fuel Tank Repair Epoxy Stick is easy to use and can save vehicle owners a lot of money on repairs. However, it may not adhere well to certain types of plastic, so it's important to check the manufacturer's recommendations before use. Additionally, this product is not recommended for use on plastic gas tanks.

Overall, the Permatex 84334 Fuel Tank Repair Epoxy Stick is a cost-effective and convenient solution for repairing metal gas tanks and containers.
Real-Life Experience
I recently used the Permatex 84334 Fuel Tank Repair Epoxy Stick to repair a small leak in my metal gas tank. The product was easy to use and adhered well to the metal surface. I appreciate the contrasting colored materials that helped me ensure thorough mixing.

After allowing the product to cure, I tested the repair by filling up my tank and driving for several miles. So far, the repair has held up well.
Testimonials and User Reviews
One user on Amazon wrote, "I bought this to repair a metal gas tank on my motorcycle, and it worked perfectly. It was easy to use and adhered well to the metal surface."

Another user said, "Unfortunately, I needed it for a plastic tank, so I wasted my money." These reviews highlight the importance of checking the manufacturer's recommendations before using this product.
Price and Value
The Permatex 84334 Fuel Tank Repair Epoxy Stick is reasonably priced, making it a good value for money. It is comparable in price to other similar products on the market. However, since it is not suitable for plastic gas tanks, users should take into account their specific needs before purchasing.
Conclusion
Overall, the Permatex 84334 Fuel Tank Repair Epoxy Stick is an effective and reliable repair option for metal gas tanks. It is easy to use and offers good value for money. However, it is not suitable for plastic gas tanks, so users should be aware of.
Reasons for Gas Tank Damage
Gas tank damage can lead to safety hazards and costly repairs. After reviewing the provided search results, here are some common causes of gas tank damage:
Impact damage: A collision or running over a pothole can cause damage to the gas tank, which may lead to a gas leak or even an explosion.
Rust: Rust can cause significant damage to the gas tank and may contaminate the fuel, affecting fuel flow and causing damage to the entire vehicle.
Fuel leaks: Fuel leaks can occur due to various reasons, including a damaged fuel tank, fuel lines, or fuel pump. It is essential to address fuel leaks immediately as they can be a safety hazard and cause environmental damage.
Overfilling the gas tank: Filling the gas tank past the pump's first automatic shut-off can cause gasoline to drip beneath the rear of the vehicle and form a puddle there. This can be a safety hazard and can damage the vehicle's paint.
Corrosion: Corrosion caused by chloride ions or other factors can damage the passive film of stainless steel used in gas tanks, leading to pitting and further damage.
Misuse of the tank: Filling the tank with a liquid that is incompatible with the tank's construction can cause leaks, and uncontrolled fuel ignition and explosion can also damage the tank.
Contamination: Fuel can become contaminated due to debris or dirt entering the fuel system when refueling or using low-quality gas. Fuel contaminated with water, rust, and hydrocarbons can also cause fuel system problems.
In conclusion, gas tank damage can be caused by various factors, including impact damage, rust, fuel leaks, overfilling the gas tank, corrosion, misuse of the tank, and contamination. It is crucial to address any gas tank issues immediately to prevent safety hazards and costly repairs.
Frequently Asked Questions
Is Dap tank bond gas resistant?
Unfortunately, it is not. And that is confirmed by the support of DAP.
I contacted the support and got the following answers.
It's August 2023 now, and the support team told me "Dap tank bond is not suitable for gas." and "DAP does not have any product for this application."
Can all types of plastic gas tanks be repaired with epoxy?
Epoxy can be used to repair some types of plastic gas tanks, but not all. The repair method and material needed will depend on the severity and type of damage.
It can be used for plastic gas tanks, as it provides strength and durability to plastic materials, and can withstand temperature changes and mechanical force. Several epoxy products are available on the market that are designed specifically for repairing plastic gas tanks, and these can be used for sealing small cracks and holes.
My Latest Updates
👋 Hi! This is Ronald. I just published 2 new articles you may enjoy reading. Feel free to keep reading this one or 👇 check out the new articles anytime.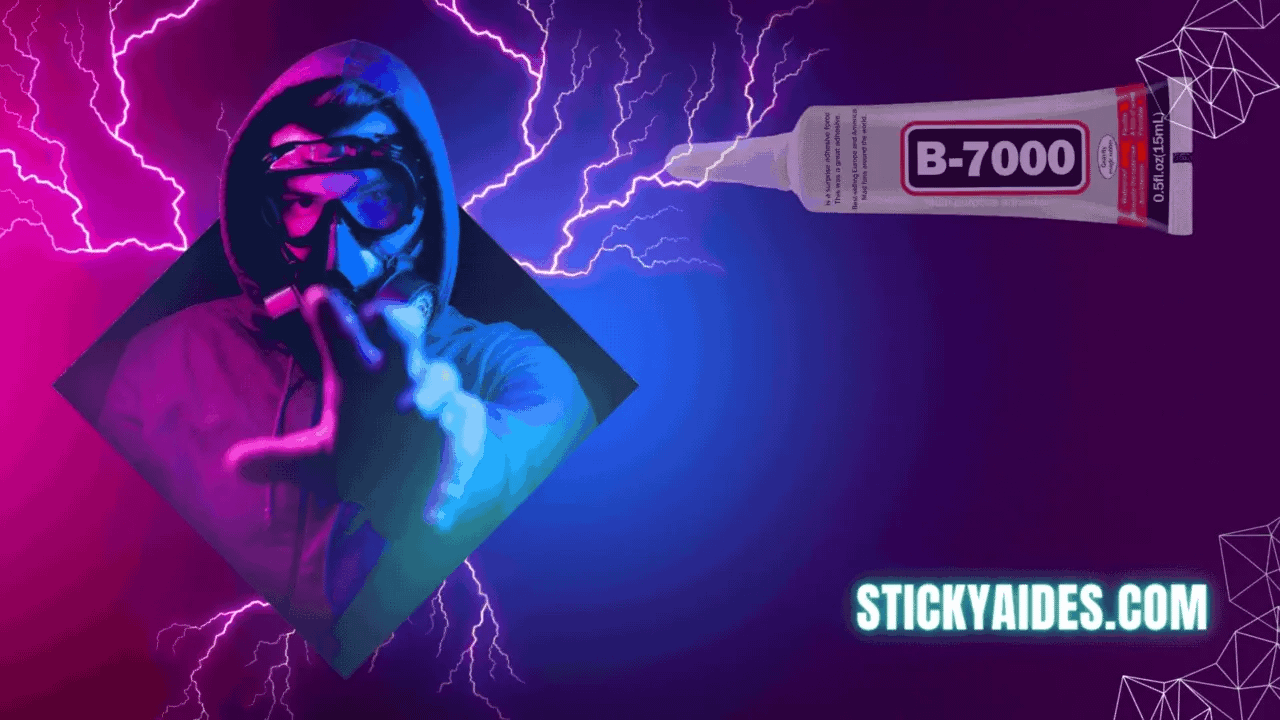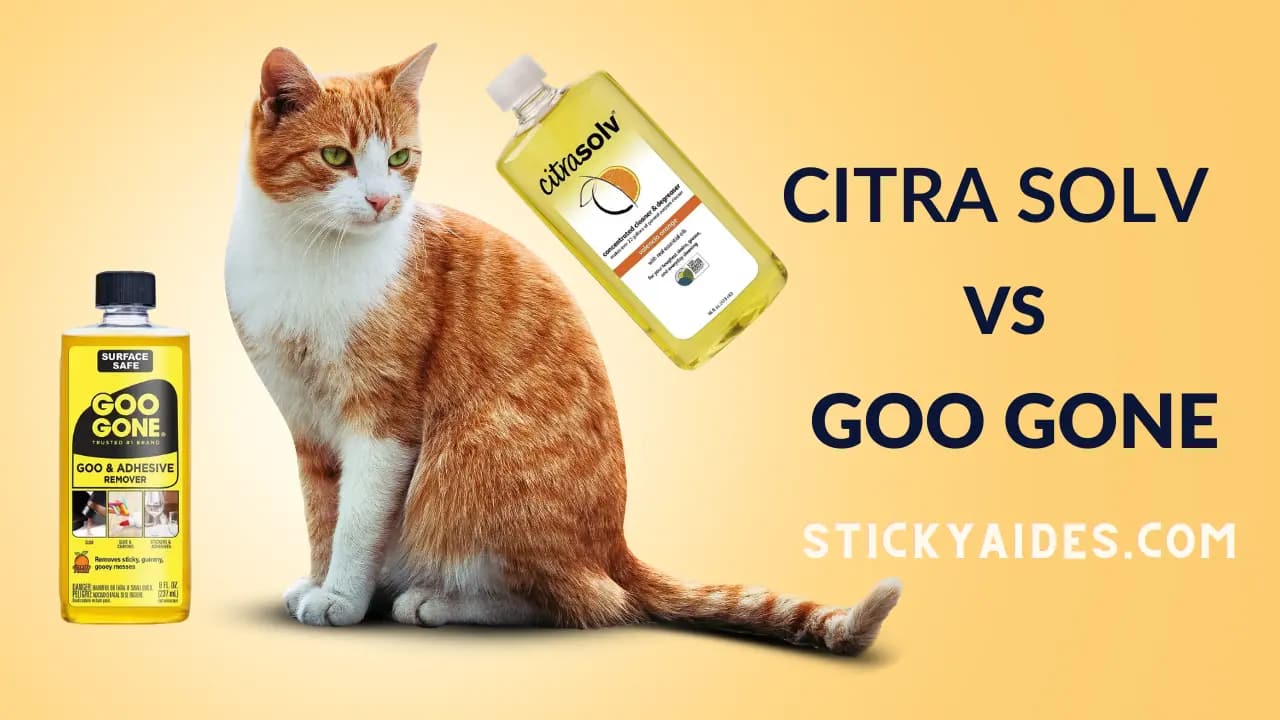 However, it is important to note that not all plastic gas tanks can be repaired with epoxy. For instance, polypropylene gas tanks cannot be repaired using epoxy or plastic tank repair kits as gasoline will quickly dissolve the epoxy, causing the leak to reappear. Moreover, it is recommended to check the compatibility of the epoxy with the type of plastic of the gas tank before attempting any repair.
In conclusion, while epoxy can be used for repairing some types of plastic gas tanks, it is not a universal solution and the repair method will depend on the severity and type of damage, as well as the type of plastic used in the gas tank. It is always advisable to consult a professional mechanic or the manufacturer before attempting any repair.
How long does it take for epoxy to cure in gas tank repairs?
The curing time for epoxy used in gas tank repairs can vary depending on the specific product and the conditions in which it is applied. However, most epoxy typically takes about 5 minutes to harden and between 1-24 hours to fully cure.
One source from Resin-expert.com recommends waiting for an hour or two before driving the car, while another source from Napaonline.com states that once cured, the epoxy can withstand 300-degrees and 900 psi of pressure, making it perfect for leaky gas tanks.
Before applying the epoxy, it is important to properly prepare the area around the leak by cleaning it with sandpaper to remove any paint, rust, or road grime, and ensuring that the area is free of debris. Some products, such as JB Weld's TankWeld and DAP's Tank Bond Clear Epoxy, claim to have a 5-minute set time and 3,000 psi bond strength, which makes them effective in creating high-strength, durable repairs.
Overall, it is recommended to follow the instructions provided with the specific epoxy product being used and to wait until it is fully cured before using the repaired gas tank.
Is it more cost-effective to repair or replace a damaged gas tank?
The cost-effectiveness of repairing or replacing a damaged gas tank can vary depending on several factors such as the extent of damage, the type of vehicle or equipment, and the cost of repair or replacement.
Replacing a fuel tank can cost anywhere between $1,200 and $1,400, while repairing it with epoxy putty or welding can cost less than $200. However, the cost of the repair may also depend on the type of equipment, such as lawn mowers, which may have common and cost-effective repairs for issues such as dirty cooling fins or blocked blades.
In addition to cost, the decision to repair or replace a gas tank may also depend on the extent of the damage. For instance, if the tank has significant corrosion or through-wall failures, traditional repair options such as welding steel plates may be difficult and time-consuming. In such cases, tank equipment maintenance may be a more cost-effective alternative to complete tank replacement.
Furthermore, the decision to repair or replace a gas tank may also depend on the age of the vehicle or equipment and the likelihood of further repairs. For example, a leaky gas tank in an old car may be a sign that it is time to replace the car.
Conclusion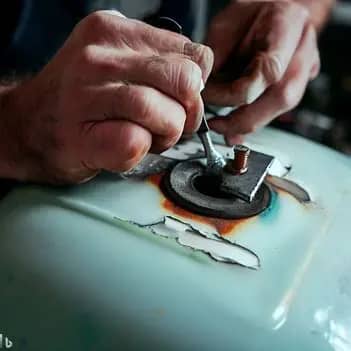 Now you can unleash the power of epoxy and keep your vehicle running smoothly for years to come.