Elastomeric Caulk Vs. Silicone: Do you have cracked stucco? Just caulk the cracks and paint with Sherwin Williams Loxon paint. But with elastomeric caulking or silicone?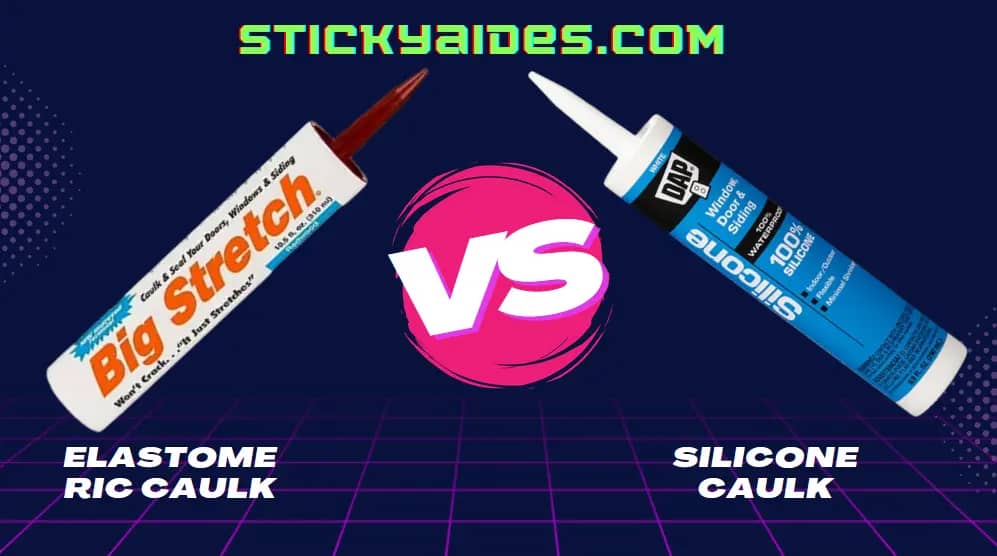 Arm yourself with knowledge so you can avoid analysis paralysis next time you encounter the caulk aisle at your local hardware store. Let's explore the key distinctions between these two versatile caulking solutions.
Elastomeric Caulk Vs. Silicone: What's The difference?
The key difference between Elastomeric Caulk Vs. Silicone is:
elastomeric caulk has superior flexibility and can bridge wider gaps, while silicone caulk has higher waterproofing ability and performance in extreme temperatures. Elastomeric caulk is easier to tool and paint over. Silicone provides higher heat resistance.
📝 My Hands-on Test of Big Stretch Water-Based Elastomeric Caulk

✅Pros
Not only did it excel in terms of color, but the performance was also impressive. I had a long slope on my tile where the grout had cracked, and although this caulk didn't explicitly claim to fix such issues, it proved to be a reliable solution. It held up for several months, and I was able to sweep and mop without any problems. I even decided to put it to the test in a foundation crack inside a house, and it held up remarkably well.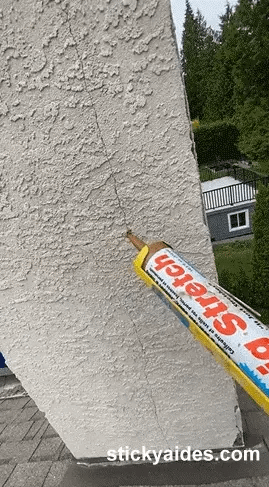 In terms of versatility, I found this caulk to be quite handy. It worked effectively on existing sanded tile grout, and I had no issues using it on various surfaces. I also appreciated its flexibility, as it sealed up gaps around the wood in my crawlspace effortlessly.
Another impressive aspect was its compatibility with different materials. The color of the caulk was an exact match to the stone I was using it on, which made the overall result seamless. Whether it was brick, siding, or even barn surfaces, this caulk blended perfectly, providing a professional finish.
Speaking of brick, like many brick house owners, I had small cracks and holes throughout. This caulk came to the rescue, offering a fantastic solution. I went around the house, filling in holes and chips, and the color matched my bricks flawlessly. It was easy to apply with a standard caulk gun, and the end result was impressive. It even worked well for sealing around the wood in my crawlspace.
The durability of this caulk was also noteworthy. It held up well even under challenging conditions. I used it on my pontoon boat, and despite the uncertainties of removing it from the freezer, it performed admirably. Similarly, on my patio paved with brick and mortar, it effectively filled in the cracks, preventing further damage and providing a visually appealing result.
In terms of longevity, I was pleasantly surprised by the caulk's performance. Five years after applying it on my roof tiles, it is still going strong, showcasing its durability and reliability.
❌Cons
The product may contract and creat some visible gaps as it dried. Although this can be easily addressed by applying another layer, it's something to keep in mind if you're looking for a caulk that requires minimal touch-ups.

Tips for Big Stretch Water-Based Elastomeric Caulk
Always use elastometic caulking for stucco cracks…use a wet brush and brush it off (instead of using your finger like me)
SAVE YOUR FINGERS ! ; dabb with disposable paint brush ( don't brush ) . Except on corners , use stucco patch and dabb with damp sponge !
FAQ of Big Stretch Water-Based Elastomeric Caulk
Q: Is it suitable for sealing subflooring beneath the carpet?
A: Big Stretch is an excellent choice for sealing subflooring as it adheres well and provides a strong seal. However, it's important to allow it to cure completely before laying the carpet to avoid any "squishy" texture.
Q: Can it be used to fill redwood fence post holes and match the color?
A: Big Stretch is likely to work for filling redwood fence post holes, although the color match depends on the stain or paint used on the fence. They can also provide a color chart with live product sample dots for comparison.
My Latest Updates
👋 Hi! This is Ronald. I just published 2 new articles you may enjoy reading. Feel free to keep reading this one or 👇 check out the new articles anytime.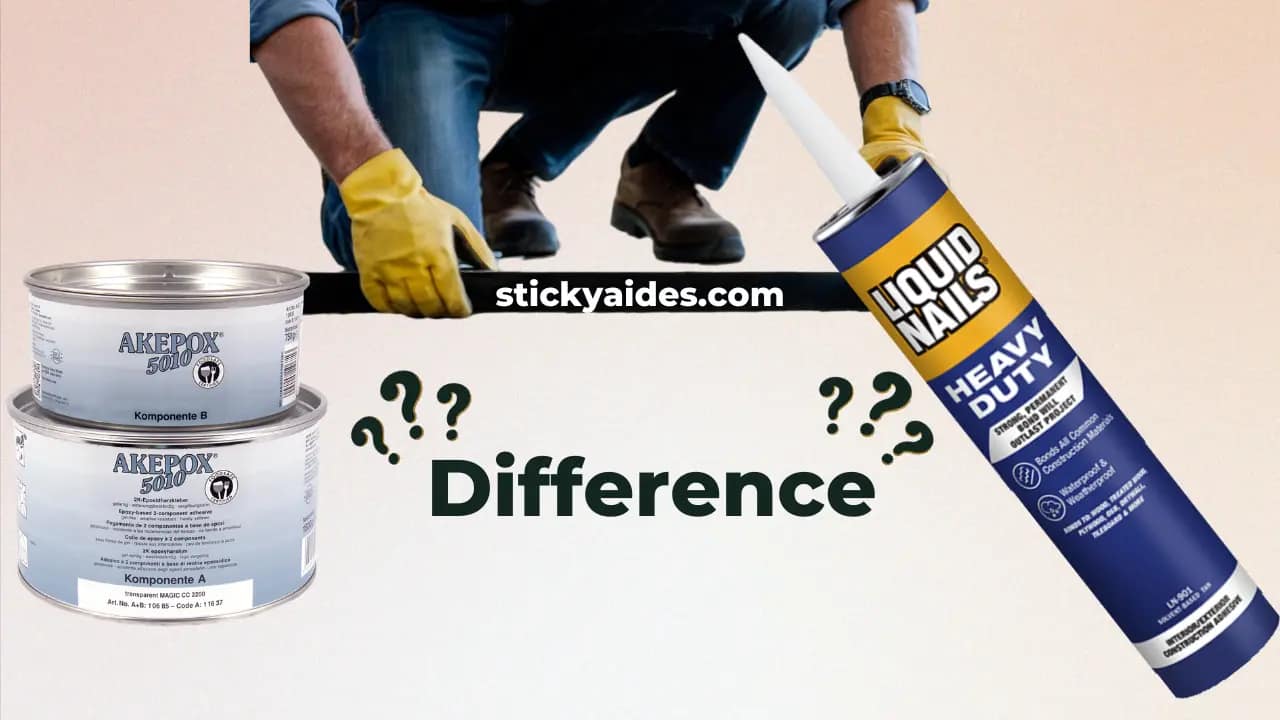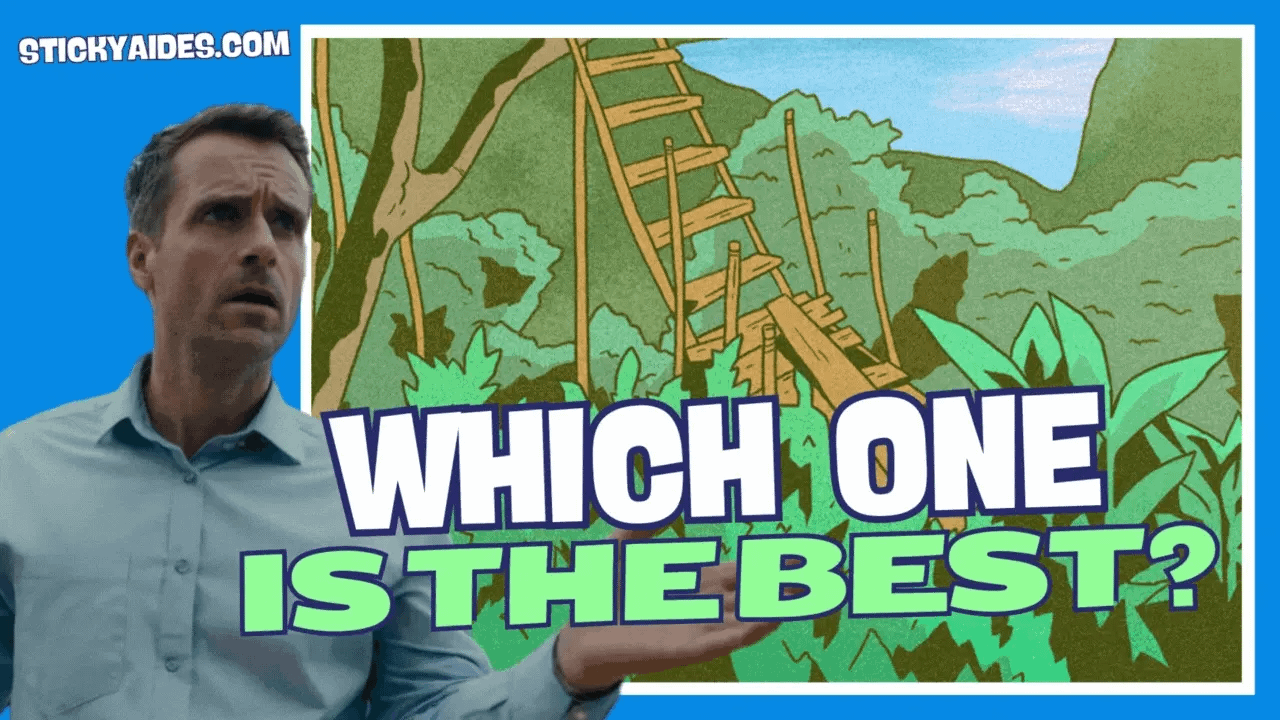 Q: How long does it take to cure?
A: The curing time for Big Stretch is typically around 3-5 days, which may vary depending on factors such as bead size, temperatures, and humidity levels.
Q: Can it be used on a deck?
A: While Big Stretch can be used around the perimeter of a deck, between the floor and the wall, or around posts, it is not designed for walking surfaces.
Q: Will it match dark red metal?
A: The color of Big Stretch is more of a dark rust shade, which closely resembles dark cedar, rather than a true red color.
Q: Is it suitable for an outside fence exposed to rain?
A: Big Stretch works well for fence applications as long as the surface is clean, dry, and compatible with the sealant. It's important to allow a dry period of 48-72 hours for the surface to skin over and begin drying before exposing it to rain or snow. Once cured, it can withstand rain and snow with ease.
Q: Is it the same as Conceal?
A: No, Big Stretch is a smooth acrylic sealant, while Conceal has a textured finish to blend in with woodgrain. Both products can be used in similar applications, but they have different appearances.
Q: When filling check cracks on a log home, should I wash the logs first and risk forcing water into the cracks, or wash them after filling the cracks?
A: It's important to ensure that the surface is sound, clean, and dry when using Big Stretch to fill check cracks on a log home. Depending on the size and depth of the cracks, you can decide whether to power wash before or after caulking. If you choose to wait until the cracks are sealed, make sure the areas you're caulking are sound and clean.
📝 My Hands-on Test of DAP 100% Silicone

I also had a water leak just above the seam where the left side of the side sliding door connects. It leaked water into the van every time it rained. I got on top of the van, applied this to the cracked seam, and it's held up for several months now with no leaking. I'm pretty sure this could be used on other vehicles as well that are in different colors.
When I needed a great watertight seal for a fountain that I made and needed to seal a glass lampshade to a glass block, Dap Silicone worked great! Even when temps have gone below freezing it still holds water. However, it does have an intense vinegar smell that burns your nose hairs and remains on it after it's cured, so I recommend wiping the finished products with a bit of alcohol and spraying with no-oil alcohol-based fragrance spray to cover the stink.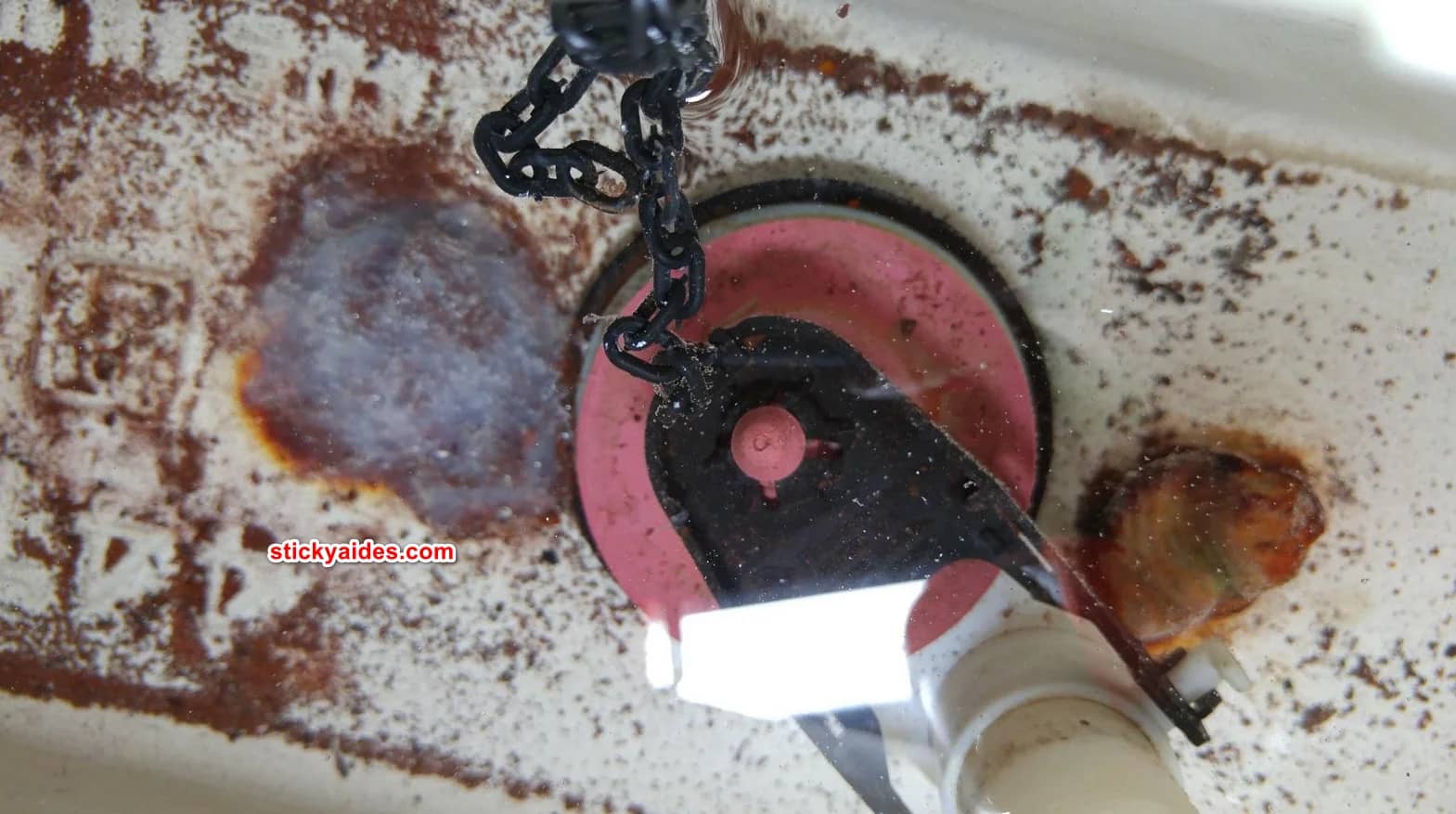 Read More: adhesive for undermount sink to granite
In my opinion, Dap Silicone is 10x as hard to work with as water-based caulks. Just saying, if you need structural quality and are not so worried about a finished edge, this is probably your stuff. If you are a clumsy caulker, or want a forgiving product, then this is probably not for you. It adheres really durably even to smooth surfaces, and I used this for decoden phone cases as "icing" and even though it says 24-hour cure, this stuff cured in 15 minutes or so. Adding more than a drop of acrylic paint to color makes it harden faster and sometimes clump up.
Except for that, it does a perfect job to seal the water leakage of the toilet tank. The screw(s) of the tank has been rusted away and completely dropped out. I applied it as a layer/surface to cover the top of the hole of the screw. It adheres and sticks fine on the surface of the tank. Then wait about 2 days to let it dry, fill the water, and no leakage anymore.
I also needed to seal in a couple of pieces of glass on my door that has frosted glass held in with lead. It did the trick until I can get it professionally fixed after COVID-DAYS.
Other products that claim they are 100% silicone are not as durable. Some contain mineral spirits, petroleum products, or glycol products to be thinned or vaporize to cure with.

FAQ of Dap Silicone
Q: Will Dap Silicone work effectively with Vinyl, such as in a pool? I need to seal around underwater return line outlets.
A: Absolutely! This silicone sealant is 100% waterproof, so it will work well for sealing around underwater return line outlets in a pool. Just make sure it dries completely before adding water.
Q: Can Dap Silicone be used for making DIY silicone molds?
A: While you can try using this silicone sealant for DIY silicone molds, it is quite flexible after drying. If you're looking to create firm and hard DIY items, this may not be the most suitable option.
Q: Can Dap Silicone be used to seal a plastic outdoor shed?
A: Yes, you can use this silicone sealant to seal a plastic outdoor shed. It has strong adhesion, which makes it suitable for such applications. However, keep in mind that it is only water-resistant, so if you want to rely solely on silicone for sealing, you may need additional protection.
Q: Have you tried using Dap Silicone for making decoden phone cases?
A: Why not give it a try and share your review with others? This silicone sealant becomes very soft once it's cured and adheres well to various materials, including plastic, wood, metal, and even paper.
Q: How long does it take for the silicone sealant to cure?
A: The silicone sealant takes approximately 24 hours to cure, similar to other silicone products. The good thing is that it doesn't produce any odor, so you don't need to leave windows and doors open during the curing process.
Q: Can this silicone sealant be used on concrete? I need to seal around outdoor light fixtures attached to my concrete block wall.
A: Yes, you can use this silicone sealant on concrete. The General Purpose version is even stronger than the Kitchen & Bath version for weatherproofing. It can also be used on marble, quartz, glass, metal, and wood.