JB Weld Tank Weld vs. Steel Stick: These two sticky solutions have been duking it out as the best metal menders this side of the Mason-Dixon since forever. While they're both tougher than a two-dollar steak when it comes to repairs, each one has its pros and cons for fixin' up your projects.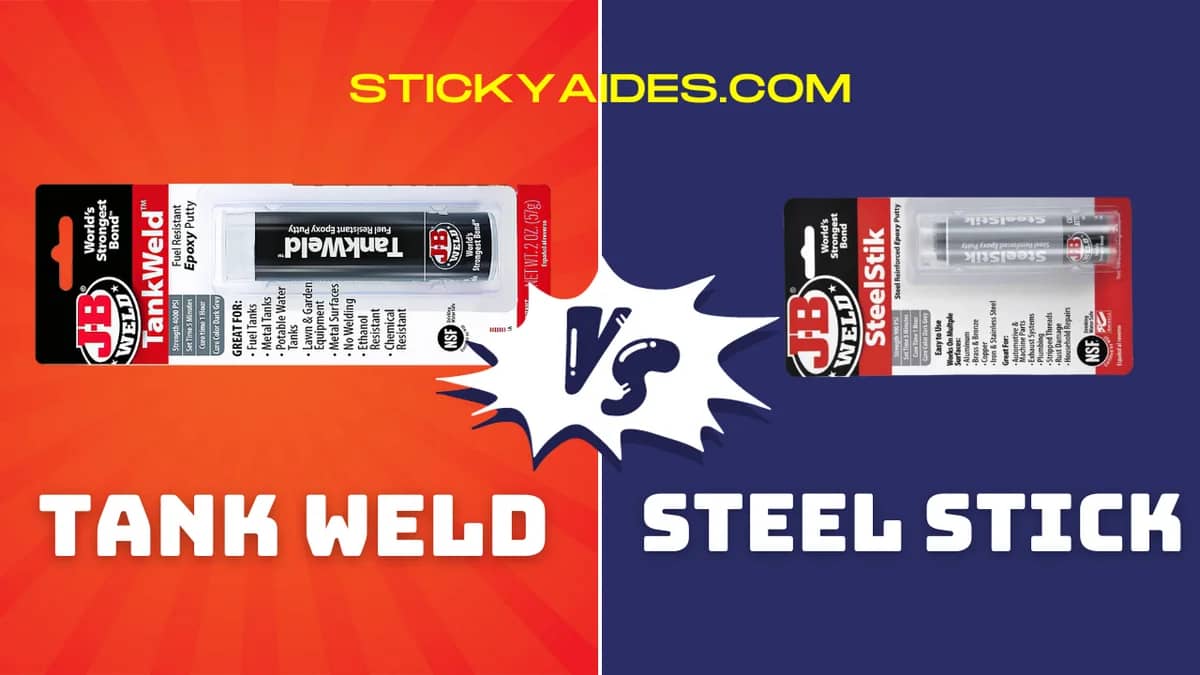 So if you're looking to patch a hole in your fishing boat, need to rebuild that rusty trailer hitch, or just want to keep ol' Bessie the family pickup running another season, both JB Weld epoxies have got you covered. But which one is the best in the West? Let's round up the details on these two partners and see who comes out on top in a fair fight! Saddle up and get ready for the smackdown of the century!
JB Weld Tank Weld vs. Steel Stick: What's The Difference?
The key difference between JB Weld Tank Weld vs. Steel Stick is that TankWeld is designed specifically for repairing and rebuilding metal components like fuel tanks, while Steel Stick is a more general-purpose metal epoxy for industrial repairs. TankWeld can withstand lower temperatures, has NSF certification for potable water use, and has excellent chemical resistance. Steel Stick has higher strength and temperature resistance.
My Hands-on Test of JB Weld Tank Weld

✅Pros
I also used it to seal a microfracture in my motorcycle tank. Initially, I struggled to locate the leak, but once I found it, I knew I needed a reliable solution. TankWeld proved to be the perfect alternative. After removing the tank and clearing out the gas, it was a breeze to apply the mold to the damaged spot. I followed the instructions diligently, kneading the putty and wearing gloves for protection. The result? A repaired tank that looks as good as new.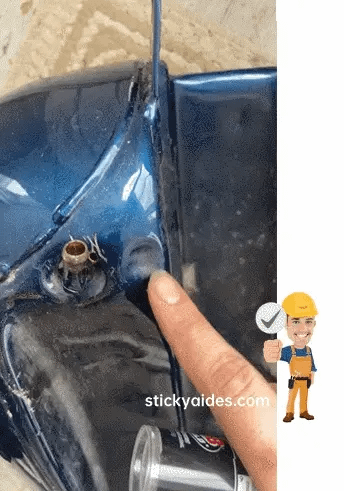 Versatility
The versatility of the JB Weld Tank Weld is truly remarkable. After using only a fraction of what it came with, I was able to store it in the resealable tube provided. Now, not only is my motorcycle tank repaired, but I also have this handy tool ready for future needs.
Value for Money
And all of this for less than 10 dollars! It's a win-win situation. It can save you a significant amount of money compared to buying a new gas tank, which can cost around $200 or more. It holds up great and provides a durable solution at a fraction of the price.
❌Cons
Of course, it's important to note that not all experiences have been flawless. One user mentioned that TankWeld worked well for a metal tank but not for the bottom or side of a plastic tank. It's always crucial to consider the specific material and location when applying the product.

FAQ of JB Weld Tank Weld
Q: Is it effective for repairing a small chip in the plastic housing of my fuel pump that is causing fumes to leak?
A: I successfully used Tank Weld to seal a hole on the top of my Craftsman snowblower fuel tank, which was chewed by a squirrel. It bonded well to the plastic tank and completely sealed it.
Q: Can I apply it to a pressured gas line?
A: For safety reasons, I would not recommend using this product on a pressured gas line. It's best to replace the line with an approved replacement.
Q: Should the gas tank be completely empty and dry for the repair? I have a tiny hole in the bottom of a metal gas tank.
A: To achieve the best results, it's important to ensure that the gas tank is completely empty and dry. This allows the epoxy to adhere properly to the metal. If the tank is wet, the adhesion may not be as effective.
Q: Will the cured epoxy attract a magnet?
A: The epoxy is easy to attach and sticks very well if the surface is scratched to bare metal. It stays in place and effectively seals the hole. I found it very convenient to use and was pleased with the results.
Q: Is it safe to use with E85 fuel?
A: According to JB's website, the product is suitable for use with gas tanks but does not specifically mention E85. The Safety Data Sheet (SDS) does not provide any cautions regarding fuel compatibility. I have personally used it to seal pinholes in an oil bath air cleaner and found it to cure very hard.
Q: Can I use it on a high-pressure air compressor tank?
A: I strongly advise against using this Tank Weld for repairing an air compressor tank, especially for structural repairs. Air compressor tanks often develop leaks due to internal rusting, which can lead to potential explosions. There are videos available on YouTube that demonstrate violent compressor tank explosions caused by rust damage. To assess the extent of rust damage, it is recommended to consult an air compressor manufacturer or consider cutting open the tank. Safety should be the utmost priority in this situation.
Q: Why doesn't the epoxy adhere well to aluminum? I noticed it became hard to knead within a few minutes and did not stick when pressed firmly.
A: The epoxy cures quickly and needs to be applied before it reaches a warm temperature.
Q: Can I use it on a plastic lawn mower tank?
A: The product packaging indicates that it is suitable for use on fuel tanks, including plastic tanks. It also works well on metal tanks, potable water tanks, and various metals such as aluminum, brass, bronze, copper, iron, and stainless steel. I have personally used it on diesel and gas tractor tanks with success. It is a user-friendly solution.
Q: Will it bond glass to metal?
A: While I have not personally attempted this application, I suspect that it may not effectively bond glass to highly polished metal. The product relies on expansion into porous materials, such as cheaper metals. It is stiff and not sticky in nature.
Q: Can the Versachem 90180 Fuel Tank repair kit be used on a plastic gas tank?
A: Yes, the Versachem 90180 Fuel Tank repair kit can be used on a plastic gas tank. Alternatively, you can also consider using the J-B Weld Plastic Bonder (50133 or 50139 in j-b weld plastic bonder vs plastic weld) depending on whether you have a pinhole leak or a larger hole. The choice between liquid epoxy or putty depends on the specific repair requirements.
Q: Will it work on a dirt bike fuel tank with a small leak? I need a quick fix for an upcoming trip before I buy a new tank.
A: You can certainly use it as a more permanent fix rather than just a temporary solution. It's important to ensure that the area is clean and that the gas tank is positioned in a way that the leak is away from the applied patch or completely empty. If there is a crack, clean the area and apply the JB Weld. For a small hole, if you prefer not to drain the gas, you can plug it with plastic, clean the area, and then apply the JB Weld over it.
Q: I have a hole about the size of a half dollar on my metal gas tank. Can Tank Weld effectively repair it? The drain bolt area is severely rusted, and welding is not an option. Thank you.
A: Tank Weld can certainly do the job. However, personally, I would recommend plugging the hole with a genuine JB Weld and allowing it to dry for approximately 48 hours before considering it strong enough for use. Additionally, to ensure a strong bond, it's essential to clean the area around the hole thoroughly and roughen it up with sandpaper or a wire brush. This will help the JB Weld adhere better to the metal surface. Follow the instructions provided with the product for the best results.
My Hands-on Test of JB Weld Steel Stick

✅Pros
I had a steel-tubed table leg that needed a caster, but the threaded opening on the only plug I could find was slightly too small to stay in place. However, a generous ring of SteelStik around the retainer did the trick perfectly. It held the caster securely, and I was thrilled with the result.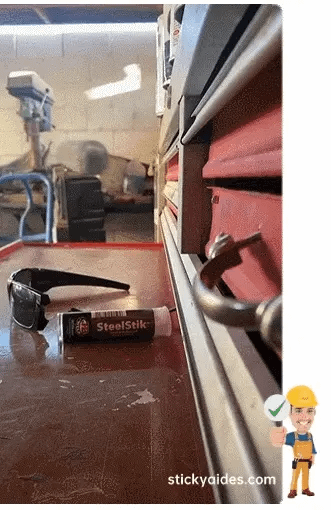 Dries as Hard as Steel
I've used this epoxy putty on several different metal and steel parts, and it truly lives up to its name. It dries as hard as steel, and it's probably the next best thing to welding for repairs. I did manage to remove it from aluminum when necessary, but it required some effort with a hammer and screwdriver. Thankfully, I was replacing the part, so it wasn't a problem.
My Latest Updates
👋 Hi! This is Ronald. I just published 2 new articles you may enjoy reading. Feel free to keep reading this one or 👇 check out the new articles anytime.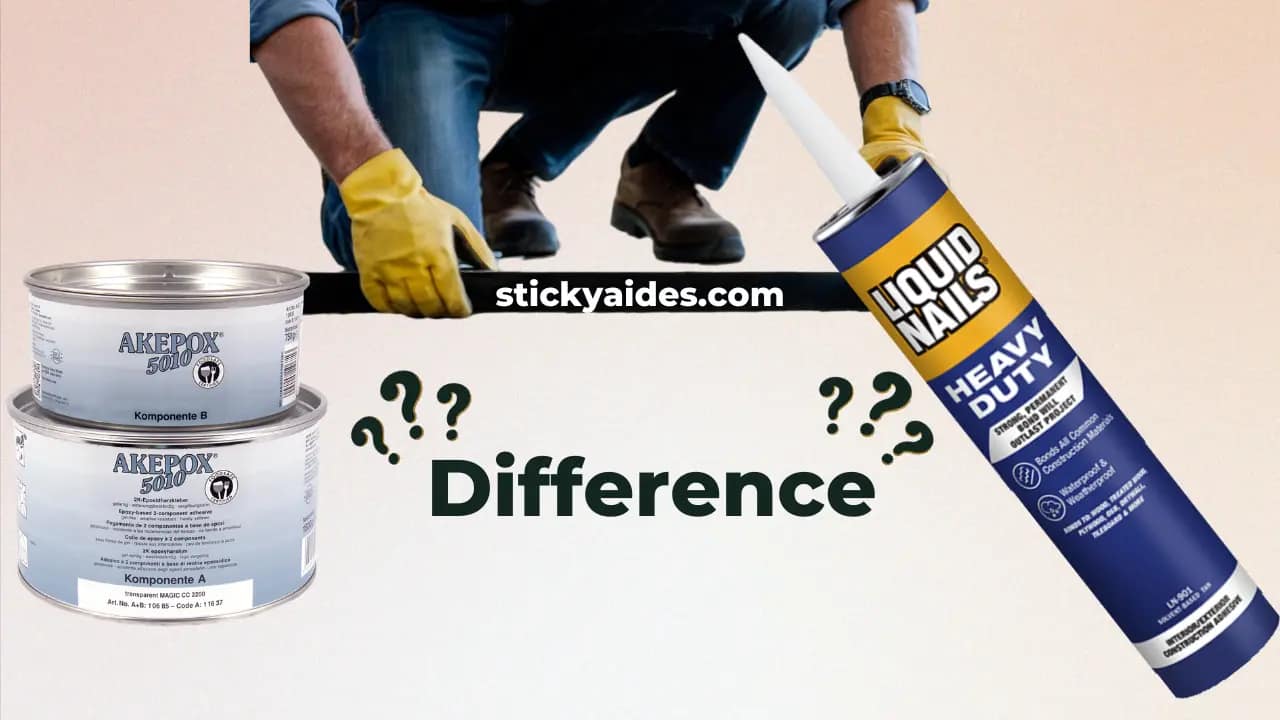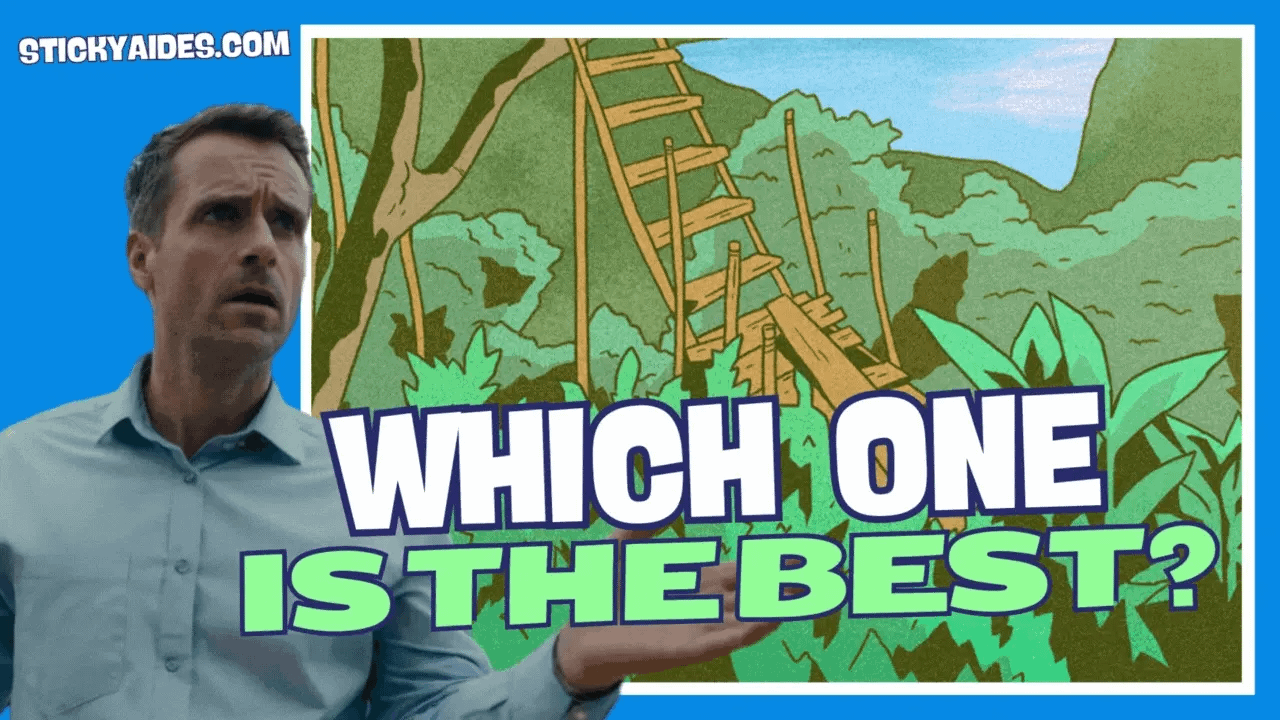 Usability
In terms of usability, this epoxy putty is a breeze. It's simple to use, sands easily, and cures to a very hard finish. It bonds to almost anything, making it versatile for a wide range of applications.
The working process with Steel Stick is smooth and efficient. It starts getting tacky within a minute of working it between your fingers, and then it quickly hardens. The ability to cut off only what you need from the stick is convenient. Once everything is laid up, the material hardens rapidly, allowing you to grind, drill, cut, and sand it with ease. It's a perfect solution for those situations where you need a reliable and durable fix.
❌Cons
While it may not have worked for some specific purposes, such as repairing a broken gas cable hook on a push mower, I still see the potential for this epoxy putty to excel in other applications based on its overall performance. I rate it a solid 3 out of 5, acknowledging its strengths while recognizing its limitations.

FAQ of JB Weld Steel Stick
Q: How easy is it to apply this product in the stripped threaded hole of an exercise bike pedal crank arm?
A: I used Steel Stick to repair a thread on an antique car door handle that had a broken pot metal thread. The thread hole was missing a significant portion, but I managed to thread a screw into the remaining threads and used the putty to mold a repair. To ensure easy removal, I coated the screw threads with vaseline as a release agent, which worked remarkably well. After two hours, I removed the screw, sanded the part to fit, and now it's back on my car. The repaired screw threads felt secure when tightened. While I can't guarantee its long-term durability, it's worth attempting the repair before investing in a costly replacement part that may not match the rest of the door handles' patina.
Q: I have screw holes in a stainless steel range hood that I want to patch. Will the patch blend in and look finished, or will it be visible?
A: I suggest taking a small amount, following the instructions to mix and let it set up or cure as directed. Then compare the cured SteelStik with your range hood to see if it matches. If it doesn't blend well, you can experiment with silver paint to achieve a closer match to the stainless steel.
Q: Can I use Steel Stick fill in the hollow back of a finger ring?
A: Technically, it should easily fill and adhere to the ring surface. However, I cannot guarantee how continuous contact with your skin might react. The cured product appears inert, but I recommend testing a small amount against your skin for a couple of days to ensure no adverse reactions occur. It's wise to do this test before permanently modifying a ring you wish to keep. Another user also recommended a two-part product, and it's worth noting that this epoxy product consists of two parts, with the outer ring containing the first component and a central core of the second hardener. To use it, tear off the required amount and twist and pull the putty-like substance until blended. Once hardened, it will be as strong as steel.
Q: Does Steel Stickt work with PVC?
A: It will work with PVC, but I recommend scoring the surface area of the PVC extensively with a razor. If possible, position the gouges facing away from the part you are connecting or in the opposite direction of the load.
Q: Can Steel Stick patch a pinhole in a ladle, and is it nontoxic when exposed to boiling liquid?
A: Yes, the SteelStik can effectively plug a pinhole in a ladle. It is a strong chemical steel-like putty with a tensile strength rating of 900 PSI and the ability to withstand temperatures up to 300ºF, according to JBweld.com. However, it's important to note that the product is toxic, and it should not be used in cooking or any other situation that could lead to ingestion exposures.
Q: Will Steel Stick seal my motorcycle gas tank, which has three small leaks? Will it adhere to gasoline?
A: It should work for sealing your motorcycle gas tank.