Loctite Vs. Permatex Threadlocker: Two heavyweight brands always seem to make it to the final round – Loctite and Permatex. Both offer high-quality formulas guaranteed to banish loose screws, yet choosing between them often leaves DIYers scratching their heads.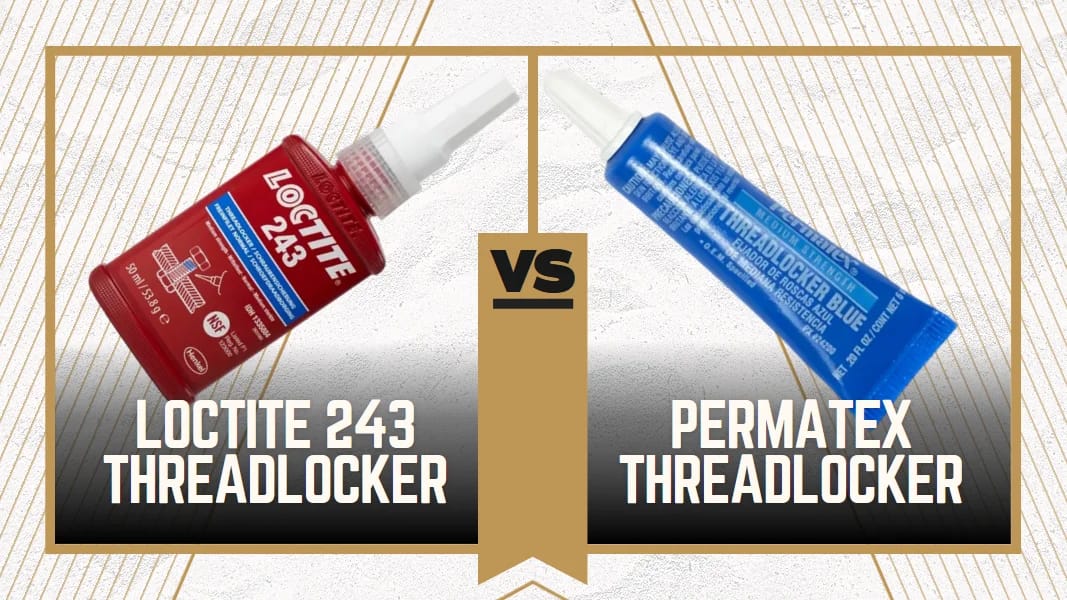 Let's explore the nuances between Loctite and Permatex threadlockers so you can make an informed, confident choice. The result will be threaded fasteners that stay locked, sealed, and impervious to vibration.
(Loctite 243) Loctite Vs. Permatex Threadlocker: What's The Difference?
The key difference between Loctite Vs. Permatex Threadlocker is:
Read More: threadlocker vs retaining compound
📝 My Hands-on Test of Permatex 24200 Medium Strength Threadlock

Honda recommended this 'medium strength' threadlocker for the rear brake's caliper bolts on a 2016 Acura TLX. Overall, the repair turned out okay, and this sealed the job nicely! The application process of this threadlocker is very straightforward. Simply apply a small amount to the threads and let it dry. The threadlocker dries quickly, and I have never had any issues with it dripping or running.
✅Pros
One of the things I love about this product is its medium strength. It provides just the right amount of locking strength for a wide range of applications, from automotive repairs to household projects. It's not too weak that it will come loose, but also not too strong that it will be difficult to disassemble in the future. It's a perfect balance.
Once it is applied, I know that my threads will stay securely locked in place, even under high levels of stress or vibration. This provides me with peace of mind, knowing that my repairs or projects will be sturdy and long-lasting. I can confidently say that this product is an excellent choice for anyone in need of a reliable and easy-to-use threadlocker solution.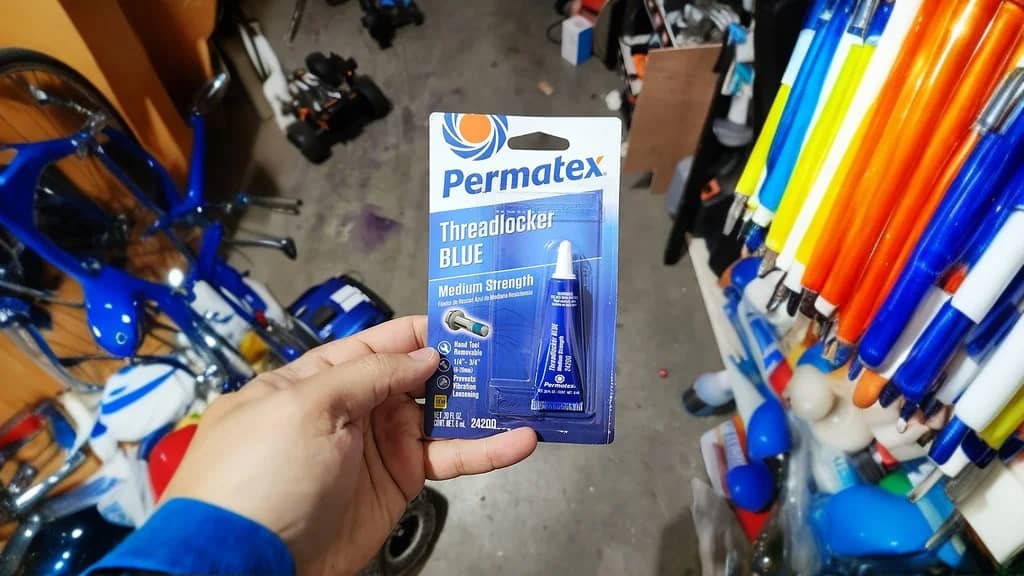 In addition to its excellent locking strength, the gel consistency of this threadlocker is a game-changer. It's easy to maneuver and place without the mess. The gel tube minimizes waste and provides better handling consistency and viscosity compared to the liquid threadlocker. I found it especially useful when securing the steering stabilizer in my Jeep JL. It allowed precise application, with the optimum location being about 2-3 threads from the leading edge of a bolt. I will definitely buy it again.
Furthermore, this threadlocker's reliability has impressed me. It works well on low torque bolts and screws, ensuring they are properly tightened. I've used it on various applications, from the tiny screws that hold the arms of glasses in place to numerous bolts on my vehicles. The adhesion is strong, and I've never had any issues with bolts or nuts loosening up. It provides the perfect balance of security while still allowing for easy future removal when applied sparingly.

❌Cons
It is too thick. It does not flow like the popular thread locking brand I have always used in the past. Tipping the bottle upside down and squeezing still does not work. The bottle must be held upside down and given a hard hand swing to get the product to move to the spout.
FAQ of Permatex 24200 Medium Strength Threadlock
Q: What sets Surface Insensitive threadlocker apart from the regular blue threadlocker?
A: The unique aspect of Surface Insensitive threadlocker is that it doesn't affect the surface by introducing heat.
Q: Is it suitable to use threadlocker blue for gun barrel threads?
A: I would suggest opting for rocksett instead. Gun barrels tend to reach extremely high temperatures, surpassing the heat threshold of most conventional threadlockers, including the blue variant.
Q: Can I apply this threadlocker on a steel bolt going into aluminum?
A: Simply apply a small amount of threadlocker on the threads, and it should work effectively, ensuring a secure fit.
Q: What should I do if I forgot to apply threadlocker before torquing down my bolts and nuts?
A: In such a situation, I recommend removing the bolt, applying the threadlocker, and then securely tightening the bolts and nuts once again.
Q: Does threadlocker expire or lose its effectiveness if stored for an extended period?
A: Over time, threadlocker may solidify within the container as it ages. It is advisable to store it in a cool and dark location. Threadlocker is classified as an "Anaerobic" adhesive, which cures in the absence of air, rather than drying in the traditional sense. It is commonly used to prevent rust on fasteners and to ensure they do not loosen.
Q: Any suggestions on which threadlocker formula would work best to keep pot and pan handles tight?
A: Both blue and red threadlockers are suitable for pot and pan handles. The key difference lies in future removal. If you use blue threadlocker, you can easily remove the handle later with basic hand tools. On the other hand, red threadlocker provides a stronger hold but requires heating the fastener to around 500 degrees Fahrenheit for removal.
Q: Can I use this threadlocker to secure a loose HDMI cable?
A: I'm not certain about that specific application. However, I typically use it for rifle scopes.
Q: Will the blue threadlocker work on watch bracelet screws? The manufacturer recommends AN 302-42 medium tight threadlocker, which is quite expensive for just two screws.
A: Yes, the blue threadlocker works exceptionally well in preventing fasteners of various types from loosening. It should be suitable for the watch bracelet screws as well. You can find tubes of different sizes and even a gel form of the blue threadlocker.
Q: Is medium strength (blue) threadlocker appropriate for securing hand-tightened knob-type fasteners on a Thule kayak rack?
A: If the fasteners are small screws, I would advise against using medium strength threadlocker. It is better suited for screws with a diameter of 2mm or larger.
Q: Can I use this threadlocker for storm door set screws?
A: As long as there are threads to fill, the threadlocker should work effectively for storm door set screws.
Q: Is it necessary to use Permatex activator, or is thorough hand cleaning sufficient before applying Permatex threadlocker?
A: I wasn't aware of the existence of an activator for Permatex threadlocker. Personally, I clean the area thoroughly, apply the threadlocker, and place it where it is needed. So far, I haven't encountered any issues with this approach.
Q: The heat shield on my car's exhaust keeps coming loose. Can this threadlocker withstand the temperatures associated with the heat shield?
My Latest Updates
👋 Hi! This is Ronald. I just published 2 new articles you may enjoy reading. Feel free to keep reading this one or 👇 check out the new articles anytime.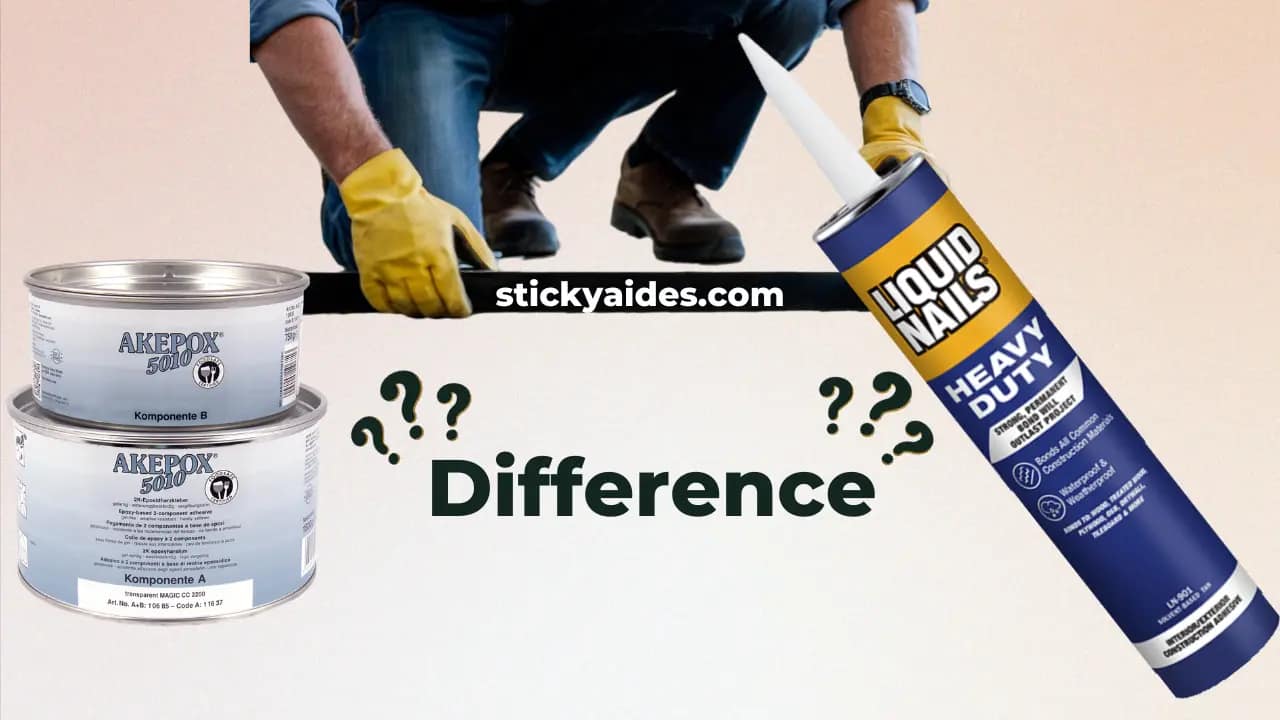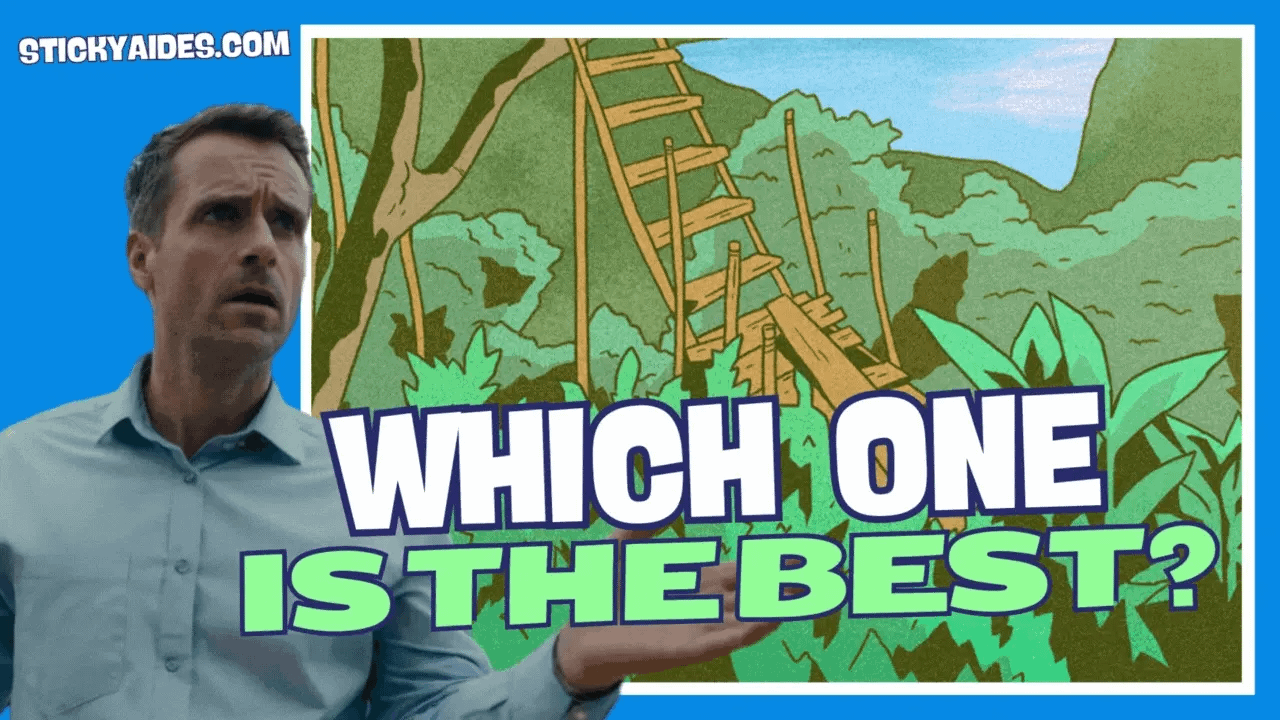 A: For your specific case, you should opt for threadlocker red. Red threadlocker can withstand higher temperatures than blue threadlocker. The red variant I use can handle temperatures around 300 to 350 degrees Fahrenheit.
Q: Can I use this product to repair handles of pots? Is it safe for kitchen use?
A: No, this product is specifically designed for screws. I recommend using a glue specifically made for pot handle repairs.
Q: I'm installing a standard trailer hitch (rated for 6000 lbs). Can I use threadlocker on the bolts to prevent them from loosening?
A: Medium strength threadlocker (blue) is suitable for bolts that may loosen over time, such as when changing shocks. However, it is not recommended for lug nuts. If you require a stronger or permanent hold, you should consider using the red threadlocker, which may require an impact wrench for removal.
Q: The bottle of threadlocker is not completely full, right? Approximately how much is left?
A: It's more accurate to say that the bottle is about 80% full, give or take. Keep in mind that the bottle needs some empty space to facilitate shaking. If it were completely full, shaking would be impossible.
📝 My Hands-on Test of Loctite 243 (Threadlocker)

One of the things that I appreciate about this product is that it works in almost all applications, and the blue Threadlocker is a bit softer, allowing for removal but keeping bolts tight. It does the job as it says and delivers great quality every time.
Many times, I need to use a blue Threadlocker on something that I just can't get all the oil off of, and the Loctite 243 has so far worked ok, but I've heard that it is better. Additionally, this material works great with grease's presence, making it perfect for those who work on their cars.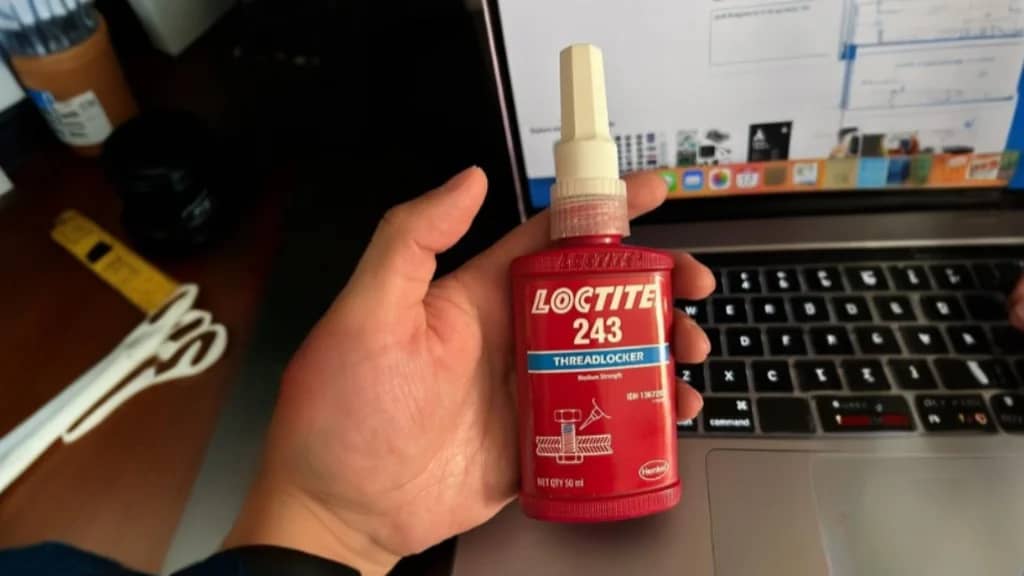 The container of Loctite 243 is a lot larger than I expected, and most of my Threadlockers are in really tiny tubes, but the stuff does go a long way, so this batch will likely last me a lifetime. Although the price seems high, considering how much product you get, the price seems fair.
I wanted to address some of the negative reviews I have seen on this product. Some people seem to think that this is somehow a ripoff when they receive the bottle and see that it's about half full. I can guarantee that if you weigh this item, it will be just as described. This is enough Loctite to last most people a very long time even with a decent bit of regular use as you only need a couple of drops per application.

💬 FAQ of Loctite 243 (Threadlocker)
Q: What are the benefits of using Loctite 243 over Loctite 242 for medium-strength applications?
A: Loctite 243 cures slightly faster and is less sensitive to surface cleanliness than Loctite 242, making it a better choice for medium-strength applications. Unlike Loctite 242, which requires a clean, dry, non-greasy surface on both items being connected and only works with ferrous materials, Loctite 243 works with any material and is more versatile while offering similar functional characteristics to 242.
Q: I'm interested in purchasing the product you have listed for sale, but the price difference between your listing and the usual market price seems suspicious. Can you explain this?
A: There is nothing suspicious about the price difference. You can order the product and see for yourself that it is 100% authentic and made in the United Kingdom. The product is being sold at a lower price due to our current promotion.
Q: Is it possible to remove fasteners using ordinary hand tools with Loctite 243?
A: Yes, ordinary hand tools can be used to remove fasteners that have been treated with Loctite 243. This threadlocker is designed to offer similar functionality to Loctite 242, but with greater versatility as it can work with any material and does not require a perfectly clean surface.
Q: Do you know the expiration date of the current stock being shipped?
A: While I cannot confirm the exact expiration date of the current batch of Loctite 243, I can attest to the freshness of the product I received from a previous order. The bottle I received was manufactured in April 2021 and had an expiration date of October 2022. It remained effective even after the expiration date.
Q: Is this Threadlocker safe for food use?
A: To my knowledge, Loctite 243 is not safe for food use.
Q: What is the break strength of Loctite 243? Is it suitable for use on zinc-plated nuts and non-plated bolts?
A: Loctite 243 is a medium-strength Threadlocker that can withstand a breakaway torque of 19ft/lb. It is suitable for use on threaded fasteners between 1/4″ and 3/4″ made of any material, including zinc-plated nuts and non-plated bolts.
Q: Can Loctite 243 be used to stop diesel leaks from threaded joints?
A: Loctite 243 can be effective in stopping diesel leaks if the threads are cleaned properly before application.
Q: Would Loctite 243 be suitable for holding copper tubes carrying hot water?
A: Loctite 243 is designed for use on threaded fasteners only and is not suitable for holding copper tubes together. Soldering is the recommended method for joining copper tubing.
Q: What is the temperature range for Loctite 243? Is it waterproof?
A: Loctite 243 has a service temperature range of -55 to +180°C. It is waterproof and effective for locking and sealing threaded fasteners. For greater security, Loctite 638 green can be used for permanent fastening, and Loctite red can be used for fastening that can be undone with heat.
Q: Is it necessary to reapply Loctite 243 after unscrewing and tightening a fastener?
A: Loctite 243 is a Threadlocker, not a sealant. If a fastener is disturbed, it should be re-applied.
Q: What is the drying time for blue Loctite?
A: Blue Loctite is a medium-strength Threadlocker that takes approximately 24 hours to fully cure.
Q: I ordered a bottle of Loctite 243 listed as in stock, but it now shows as on order and will take a month to arrive. Why is this happening?
A: Unfortunately, the discrepancy between the stated availability and actual delivery time may be due to unscrupulous merchants.