Barge Cement vs. Shoe Goo. You stand in the hardware store aisle, staring in despair at the dizzying array of glues.
Your favorite pair of shoes are falling apart at the seams. The sole is peeling off like a banana, the fabric is more hole than heel, and duct tape just isn't cutting it anymore. It's time to call in the big guns – shoe repair adhesives. How do you choose? Do you go with the tried and true Shoe Goo, with its familiar squeeze tube and promises of an everlasting bond? Or do you take a chance on the new kid on the block, Barge Cement, with its fancy industrial name and solvent-y stench?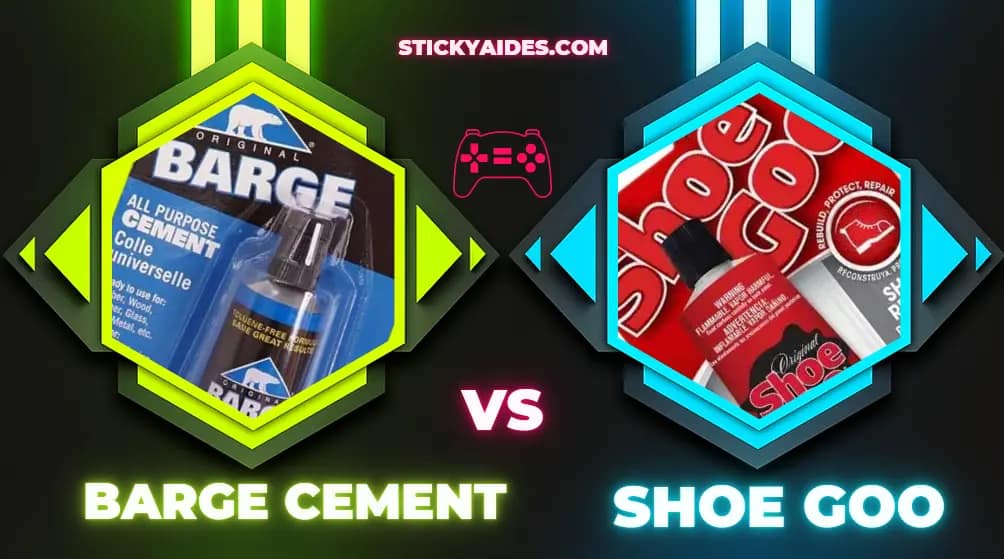 So lace up your boots and get ready to take some steps towards shoe repair enlightenment. The footwear fixer-upper battle of the century is about to begin!
Barge Cement vs. Shoe Goo: What's The Difference?
The main difference between Barge Cement vs. Shoe Goo is:
For durability choose Barge Cement, and for flexibility opt for Shoe Goo.
My Test on Barge Cement

Initially, I bought Barge Cement for a foam armor costume, and it worked like a charm for that purpose. But then, I had a shoe break, and I decided to give it a try for that too. Surprisingly, it worked just as well for repairing shoes. The key is to follow the instructions precisely. It's important to note that this glue is a type of rubber cement, which means it adheres to itself after drying. So, the proper application is to apply a coat to both pieces, let it dry, and then affix them together. It's different from traditional glue, where you let the glue dry with the pieces touching.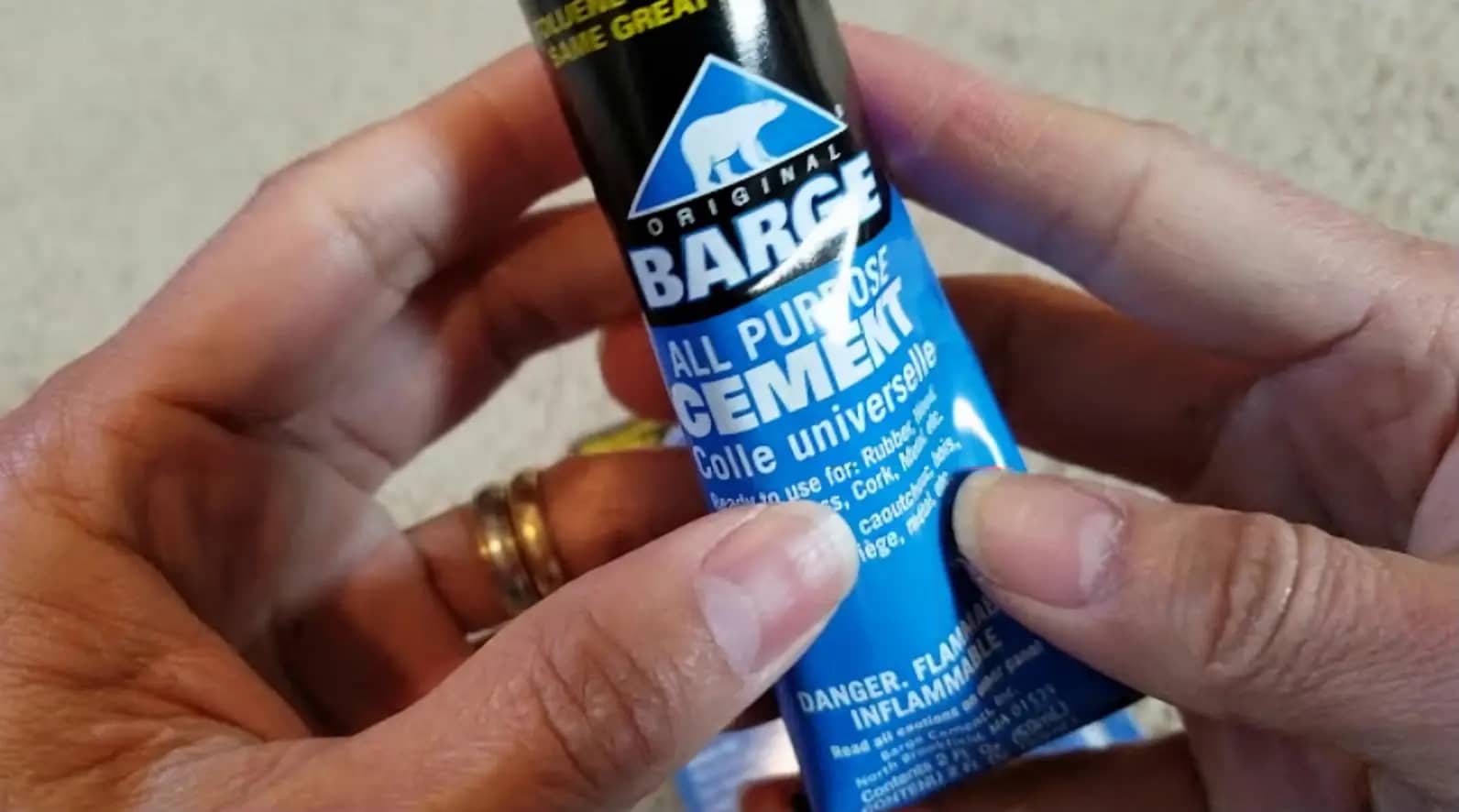 While using this glue, I made sure to work in a well-ventilated area because it does have a strong odor. However, once it dried, the fumes dissipated quickly. The adhesive strength of this glue is impressive. I used it to fix my Ugg boots when the sole separated, following a repair tutorial by Adam Savage on YouTube.
The end result was incredible. My boots looked as if they had just come out of the factory. There was a slight color difference where the excess glue escaped, but it was barely noticeable.
In addition to shoe repair, I also used this glue for other tasks. I successfully repaired leather palms on winter mitts by trimming the glue to fit and adding it as a second palm. It worked well, and the mitts looked suitable for snowshoeing. I even used it to fix some Valentino rubber slides that would have otherwise been rendered useless. The glue has been holding up great in all these cases, even after less than 24 hours.

💬FAQ of Barge Cement
Q: Is it normal for the barge cement to have a separated oil type substance on top?
My Latest Updates
👋 Hi! This is Ronald. I just published 2 new articles you may enjoy reading. Feel free to keep reading this one or 👇 check out the new articles anytime.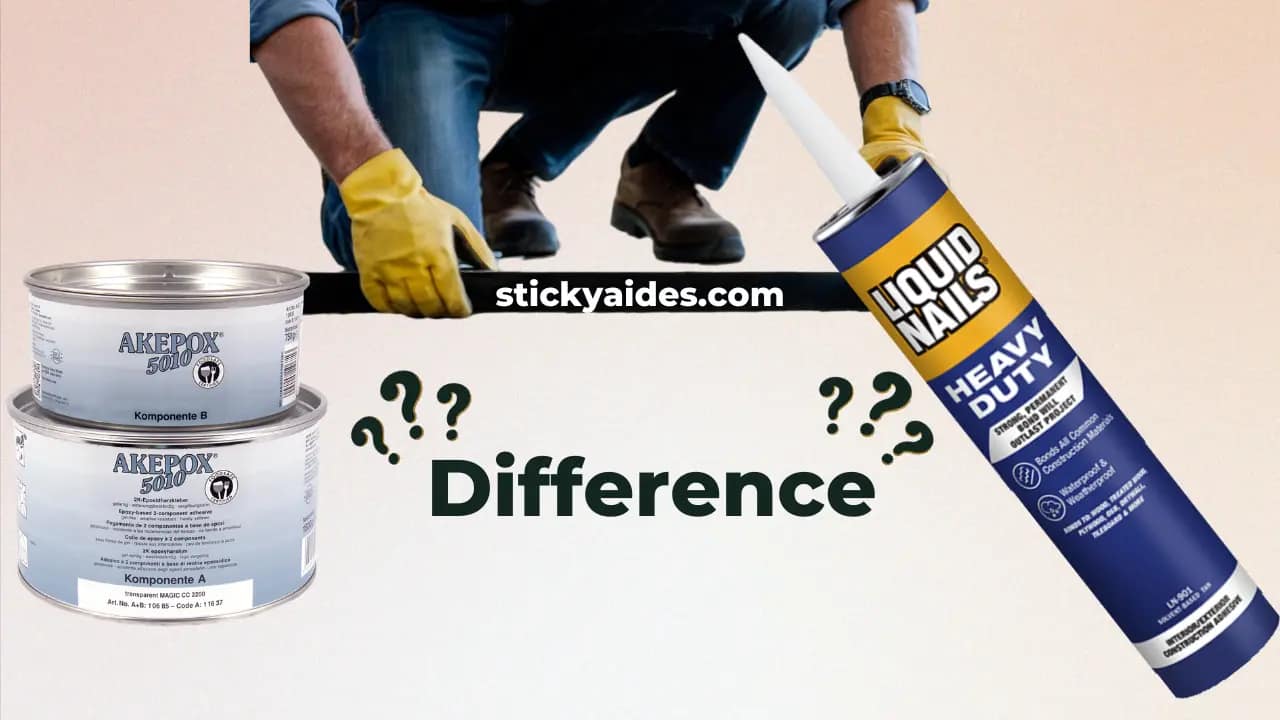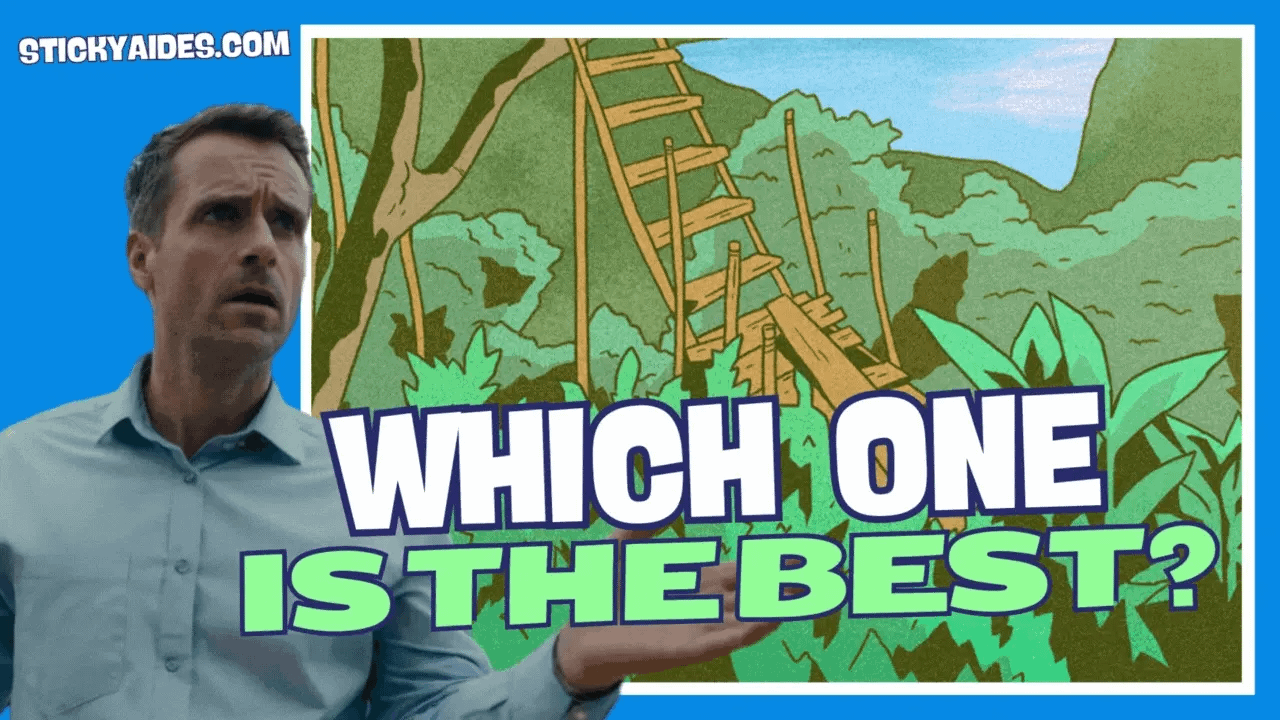 A: Yes, it is normal. You can mix it with the brush to restore its consistency.
Q: What distinguishes Barge all-purpose cement from the 'neutral' one?
A: Barge all-purpose cement has a much stronger bond than rubber cement or other all-purpose cement. It is comparable to concentrated items, unlike cheaper knock-offs.
Q: Can this glue attach fiberglass?
A: No, you need to use epoxy to attach fiberglass.
Q: What is the recommended lowest temperature for application?
A: It is best to apply at room temperature.
Q: Can one quart of barge cement adhere to 16 square feet of suede leather and wood?
A: It may not be enough since the glue is quite thick. It would be safer to get two quarts for the intended project.
Q: Is it possible to restore hardened barge cement in the container if it was stored with the cap loose?
A: You can try to stir it and mix in Barge Cement thinner until you obtain the right consistency.
Q: Can barge cement bond wood and steel together?
A: While the company advises against it, barge cement is excellent for joining porous surfaces. To bond to metal, it would require a suitable application that avoids weather and abrasion.
Q: Can barge cement be reapplied over itself or is it necessary to remove the residue first?
A: You can put another coat on top of the original one as long as the surface is not too rough or dirty.
Q: Can barge cement work on PLA or PLA+ 3D printed parts?
A: Yes, it can work on almost any material that won't melt due to the solvent present in the glue.
Q: How should one apply barge cement? Is it using a brush?
A: Yes, you can use the brush attached to the lid. The glue is thicker than contact cement.
Q: Is barge cement comparable in quality to Infinite Cement?
A: While the respondent hasn't used Infinite Cement, they found Barge Cement to work well. They recommend getting Barge Cement thinner along with it.
Q: Does barge cement come with an applicator brush?
A: Yes, the brush is attached to the inside of the cap.
Q: Can you use toluene to thin barge cement?
A: Barge sells a thinner, which is recommended for the best results. Using incompatible chemicals or solvents may produce an inferior quality finished product.
Q: Can barge cement attach decorative patches to leather?
A: Absolutely, it works very well. Apply a light coat to each piece, let them dry, and make sure everything is aligned before pressing them together. Once attached, they won't be separable.
Q: Is barge cement considered contact cement? Can it work on foam?
A: Yes, it is a type of contact cement. While it is often used on leather, it could work well on foam if it doesn't melt it. It's always best to test it on small scrap first.
Q: What is the difference between Barge cement, all-purpose cement, and Barge Infinity cement? Which one is best for shoe soles?
A: The original Barge Cement is what you want for shoe soles.
My Test on Shoe goo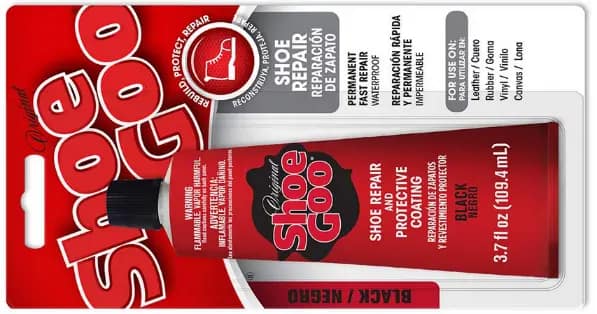 The mini tubes are perfect for my limited use. A full tube would dry out before I could finish it. With the individual tubes, each stays fresh until needed like for repairing my sheepskin slippers – I reattach the soles every 6 months and the Shoe Goo works great, holding for about that long with daily wear.
The small tubes make the adhesive easy to handle, preventing waste. For a reasonable price, they've repaired my worn shoes, letting me keep my favorites. I apply generous glue and use clamps overnight to ensure a secure hold. Most repairs have lasted well.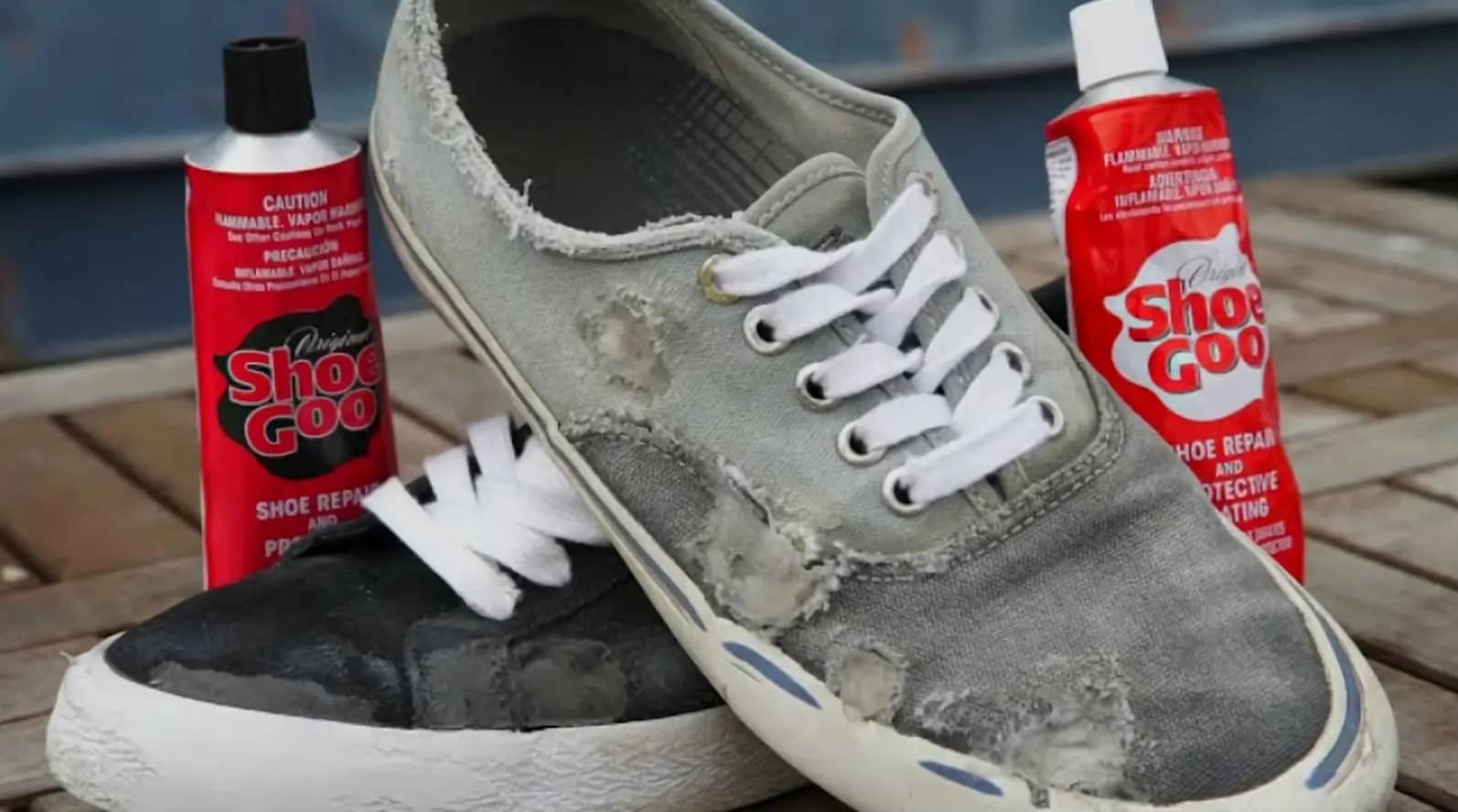 For repairs only needed every few months, the individual tubes suit me perfectly. I'm a convert after struggling with other glues – Shoe Goo performs well initially and the mini tubes mean less waste. Full tubes always dried out before use, but with the individual tubes, each stays fresh for one repair. With Shoe Goo, my worn-out shoes keep on walking.
The small nozzles have been difficult to control at times but the product overall has worked great, securely holding repairs for weeks to months. Its versatility from hiking boots to sneakers makes Shoe Goo an indispensable product in my shoe toolbox.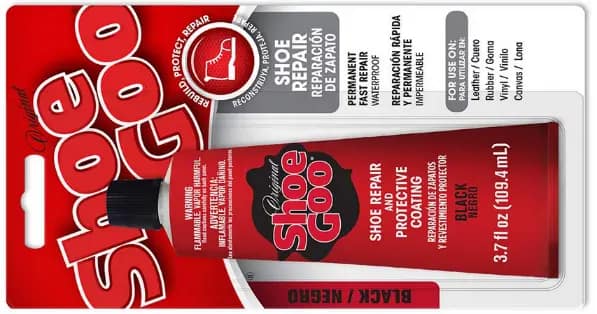 FAQ of Shoe Goo
Q: Would Shoe Goo bond neoprene and rubber materials? I need to repair the fin booties.
A: Yes, Shoe Goo should work for bonding neoprene and rubber. I have used it to re-attach rubber soles that separated from the main part of sneakers. As long as the surfaces are clean, Shoe Goo creates a strong, flexible bond with most shoe materials including rubber, neoprene, synthetics, and leather.
Q: Is Shoe Goo effective for use on leather?
A: I have used Shoe Goo on leather shoes multiple times with good results. Each time I purchase new leather shoes, I apply Shoe Goo to the leather sole for added durability. About a year ago, I used it to repair a pair of leather shoes and they are still holding up well. Overall, I have found Shoe Goo works effectively on leather.
Q: When dispensed from the tube, what should the consistency of the product be? The product I received looks lumpy and not very adhesive.
A: I have received a product that was old or improperly stored and had a grainy, lumpy consistency rather than a smooth paste. In my experience, when Shoe Goo is fresh and ready to use, it dispenses as a thick, smooth adhesive. If it appears lumpy, dried out, or lacks strong adhesiveness, it may need to be discarded and replaced. I would recommend confirming the freshness date and storage details for the best results.
Q: Does Shoe Goo bond well to rubber and leather materials?
A: Yes, I have found Shoe Goo works very well for bonding rubber and leather. I used it to repair my Crocs sandals, which are made of rubber, and the bond is still holding strong. While I have not personally used it on leather shoes yet, based on its effectiveness with rubber and synthetics, Shoe Goo should also create a durable bond with leather as it is designed for shoe repair.
Q: Once opened, how long will this product last before drying out or becoming unusable?
A: Shoe Goo has an ample shelf life once opened if stored properly. I purchased a 4-pack of tubes just to have spares on hand for future use. As long as the tube opening is sealed well after each use, a single tube of Shoe Goo can last many months. I used one full tube within 6-8 months after opening with no issues. However, extreme heat or extended direct sunlight exposure could speed up drying and reduce its usefulness quicker.
For the best results, seal the tube well when not in use and store it in a cool, dry location away from extreme heat. As with any adhesive, if it has become very thick, stringy, or shrunk significantly from the sides of the tube, it is best to discard it and start with a fresh tube. But with proper storage and for casual use, a single open tube of Shoe Goo should retain a usable consistency for 6-12 months.
Q: Would Shoe Goo work for bonding a metal horseshoe?
A: Shoe Goo is primarily intended and designed for repairing and bonding shoes made of materials like rubber, leather, and fabrics. It likely would not create a strong, durable bond with metal materials such as a horseshoe. For bonding metal, you would be better served using a product specifically designed for use with metal substrates, such as a metal-epoxy or heavy-duty construction adhesive. You can find those heavy duty adhesives here:
– Gorilla Heavy Duty Construction Adhesive – 5 Best Adhesive For Foam Board To Metal
– Rhino Glue Gel, Heavy Duty 40 Gram Clear – best glue for lego sets
While Shoe Goo is a great product for its intended use with shoes, metal bonding requires a different solution.
Q: I applied one tube of product to the inner midsole of my Nike Air Max shoes after the sole separated. Kept clamped with weights for 72 hours. The sole fell off again within a week of normal wear. Any tips to help the bond last longer?
A: It sounds like the bond between the midsole and outer sole of your Nikes may have been too damaged or weak for Shoe Goo alone to repair long-term.