contact cement Vs. super glue: These adhesives may sound similar, but they stick to surfaces in very different ways.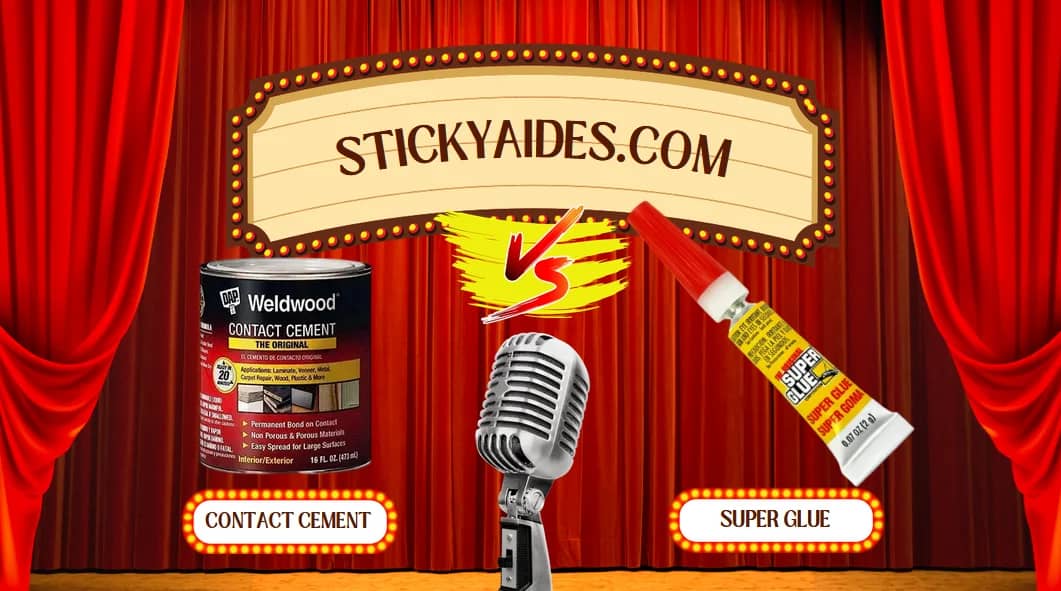 Contact Cement Vs. Super Glue: What's The Difference?
Read More: contact adhesive vs super glue
The key difference between contact cement Vs. super glue is:
Contact Cement is better for porous materials and offers a longer open time but takes longer to reach full strength. Super Glue sets faster and can bond a wider range of materials but has a shorter shelf life. The choice depends on the specific application and materials being bonded.
📝 My Hands-on Test of DAP Contact Cement

✅Pros
One thing I appreciated about this contact cement is its versatility. It can be used on a wide range of materials, making it a valuable tool for any DIY enthusiast. I even use it for my leatherwork projects, and it performs admirably. Occasionally, I need to thin it down with acetone, but it's still more affordable than other leading industry brands.
In terms of price, I did find it slightly more expensive than what I could get at a brick-and-mortar store. However, considering the convenience of having it delivered to my doorstep, the price was reasonable. If you have the ability and time, I would recommend checking out box stores for potentially better deals, but overall, the product itself is great.
The application process was straightforward. I found that transferring the glue into a small applicator bottle for better control and precision was a hot tip. It allowed me to apply the glue exactly where I needed it without any mess or waste.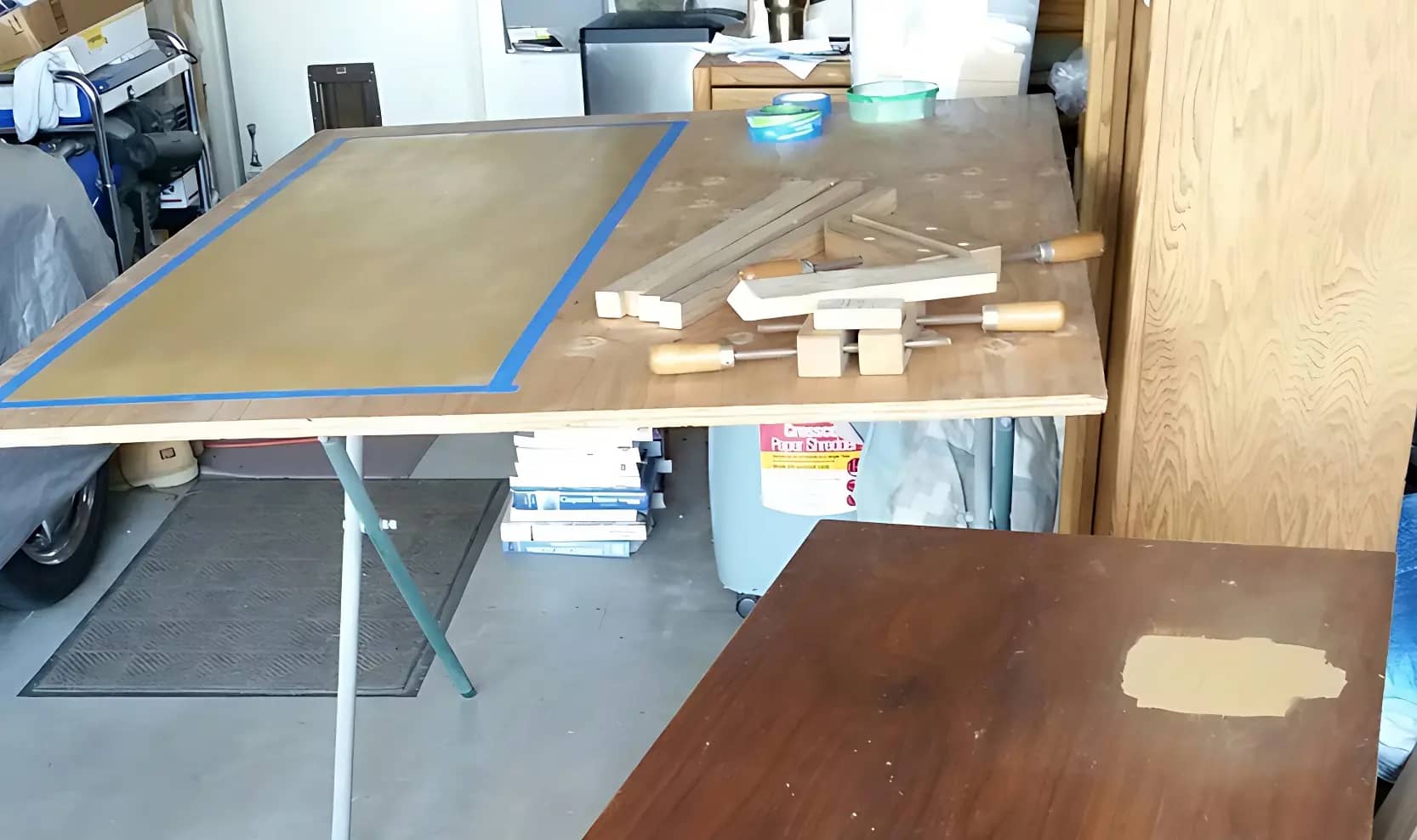 One thing to note is that this contact cement is quite strong and permanent once it sets. It's essential to apply it correctly by coating both surfaces and letting it dry for the recommended time. Once the two pieces touch, repositioning becomes impossible. So, it's crucial to be careful and ensure proper alignment before joining the surfaces.
In terms of durability, this product impressed me. It lasts a long time, and as long as you tightly seal the container to prevent the glue from thickening, it will maintain its effectiveness. I've been using it for various projects, and whenever my supply starts running low, I reorder without hesitation.
❌Cons
While this product worked well for my needs, I must mention that it emits strong fumes and requires caution during use. The flammability of the vapors necessitates taking safety precautions such as turning off pilot lights and ensuring proper ventilation. Additionally, the volatile nature of the glue makes storage a concern. Despite these factors, the glue's performance justifies its use in projects where its effectiveness is crucial.

FAQ of DAP Weldwood Original Contact Cement
Q: How much surface area can a single point cover when using it for laminate countertops?
A: One coat goes a long way. I was able to cover an area measuring 24 inches x 18 inches and still had 3/4 of the can left over.
Q: Can Contact Cement effectively bond pool table bumpers to the rails?
A: Yes, as long as the surfaces to be bonded are smooth. Avoid using it on fabric, and be prepared to clean up any excess as it dries yellow.
Q: Would Contact Cement be suitable for fixing a green machine bike seat?
A: If you mean attaching the seat to the frame, it's unlikely to work well.
Q: Can this glue be used on rubber or leather shoe midsoles and outsoles?
A: I had success using it to glue the sole of my work sneakers back on according to the instructions, and it's still holding after months. I also used it to glue the bezel back on my watch, and it's been secure for over a year, even with constant wear. As long as the surface is mostly clean, it should provide a strong bond.
Q: Is Contact Cement suitable for bonding plastic to plastic?
A: It depends on the type of plastic and the surface area of contact. It offers strong bonding strength if the contact area is large.
Q: Can I use Contact Cement to bond a deck pad to a paddleboard and make it waterproof?
A: I believe this contact glue will hold up in saltwater. Make sure to read the directions and remove any wax from the board's surface.
Q: How should I mix Contact Cement?
A: No mixing is required.
Q: Will this glue bond a dense rubber parking block to concrete?
A: Some users have recommended construction adhesive, particularly construction adhesive for fiberglass, for this type of application. Alternatively, you may want to consider using concrete anchors.
Q: I want to attach a 1/8-inch thick rubber mat to plywood. Will Contact Cement work?
A: Contact Cement would be a good choice for attaching rubber to wood.
Q: Can I use Contact Cement to glue two pieces of polyethylene together?
A: I'm not an expert, but you could try purchasing a smaller bottle to test it out.
Q: Will Contact Cement work for typical bicycle or dolly/cart inner tube tire patches?
A: I don't think it's strong enough for that purpose.
Q: I'm adhering a sheet of 24g stainless steel to wood. Will Contact Cement work? Also, how strong is the smell, and how quickly does it dissipate? I'll be working in an elevator.
A: I used Contact Cement to bond two sheets of stainless steel together on a commercial bar back in 2004, and it's still holding strong. The smell is quite strong, so make sure you have good ventilation. Also, be sure to keep the top tightly sealed, or the glue may become thick and unusable.
Q: Can I use Contact Cement on cement block walls?
A: Yes, you can use it, but the success of the bond will depend on factors such as weight, the specific product being used, and the presence of moisture.
Q: What does "5 cycle freeze-thaw cycle" mean?
A: From my understanding, it means the adhesive has been subjected to 5 cycles of freezing and thawing. In most cases, this refers to the adhesive's performance after it has set. So, if you plan to use it outdoors, it should withstand freezing and thawing over time.
Q: Okay, let's get straight to the point. Does it work as well as Barge?
A: In my opinion, it works just as well, if not better, than Barge for leather applications. However, be aware that the fumes and odor are quite strong. Ensure you have adequate ventilation, and be careful to keep the lid tightly sealed to prevent the glue from becoming thick and unusable.
Q: Will Contact Cement effectively bond seat foam to plastic?
My Latest Updates
👋 Hi! This is Ronald. I just published 2 new articles you may enjoy reading. Feel free to keep reading this one or 👇 check out the new articles anytime.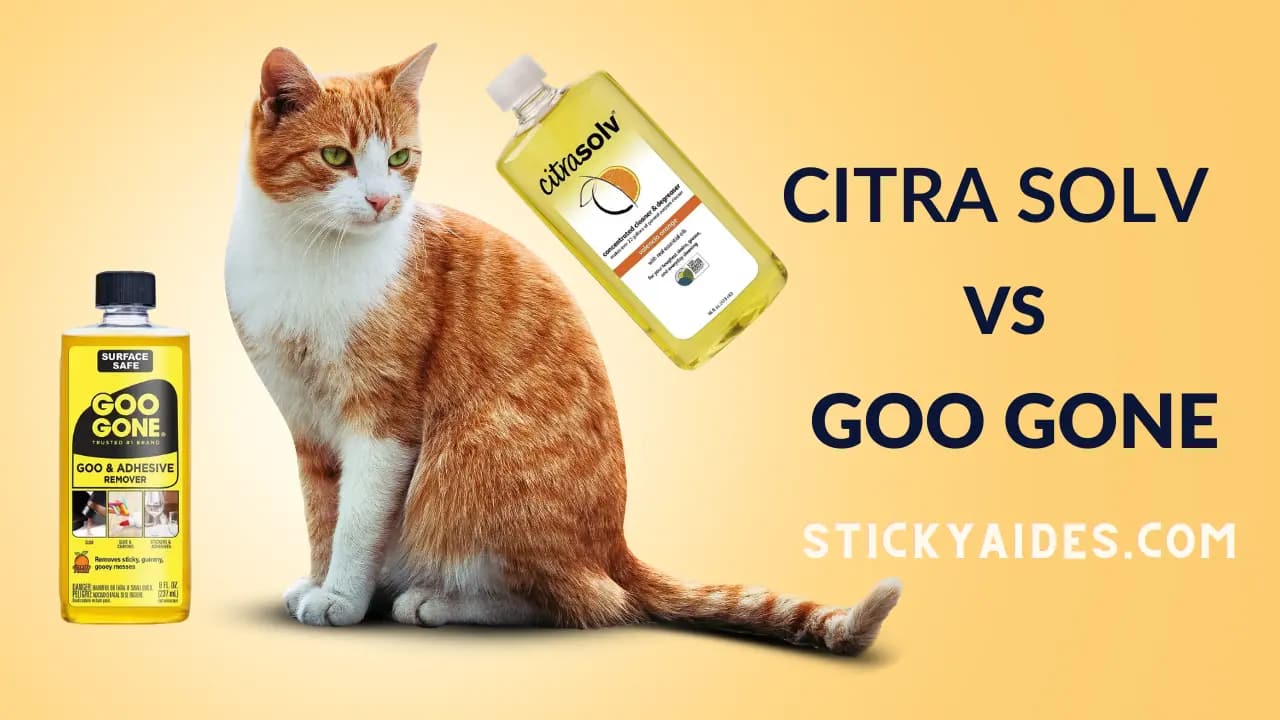 A: Yes, that's why I purchased it.
Q: Can Contact Cement be used to apply fabric to a painted cabinet?
A: It could work, depending on the fabric's weight and the solidity of the paint. However, I would recommend using 3M 90 spray adhesive instead, as it's easier to apply and offers the same concept.
Q: Is Contact Cement suitable for stacking leather to leather?
A: Contact Cement is great for cementing leather to leather. I don't know of any better product for that purpose.
Q: Can DAP glue cork to a glass surface, such as wine corks to a glass?
A: Yes, it can bond cork to glass, but if there's any heat exposure, the corks might come off. For a more reliable bond, I would recommend using a two-part epoxy.
Q: Can this cement be sprayed using an upholstery glue spray gun
A: The DAP adhesive you mentioned is not typically designed to be sprayed using an upholstery glue spray gun. It is best applied using a brush or a spreader. If you need to spray an adhesive, I would recommend looking for a specific spray adhesive designed for upholstery applications.
📝 My Hands-on Test of Original Super Glue

✅Pros
Considering the price they are asking for, this super glue is very good. It offers great value for the money. I've used it on many different types of surfaces, and the glue has never failed to hold. As per the instructions, I make sure to avoid getting it on my skin because it really sticks. So far, I've had no issues with the glue not holding things together.
The pack I purchased was a great deal on a common product, and I believe it will last me a long time. However, one minor drawback is that each tube is only good for 2 or 3 uses. It would be nice if they lasted a bit longer, but overall, I'm satisfied with the performance of this glue.
In my experience, this glue surpasses others I have used. It has become our favorite among all the options available. The versatility of this glue is impressive. I've used it on various surfaces, and it has worked like a charm every time. The convenience of having a reliable glue like this cannot be overstated.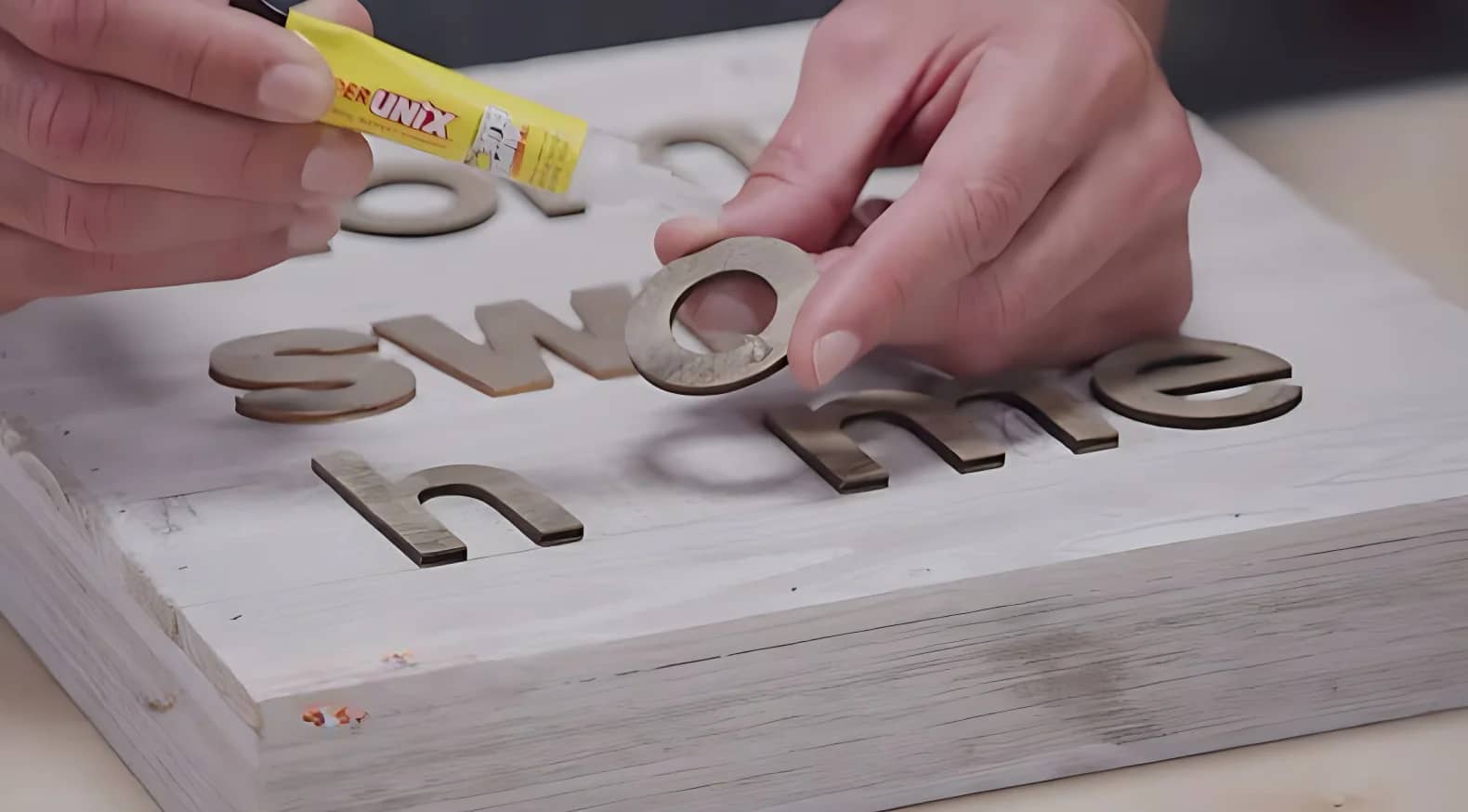 The quantity provided in this pack is also impressive. It's a great deal for a common product like super glue, and it will last me a long time. However, it's worth noting that each tube only lasts for around 2 or 3 uses, which may be a drawback for some users. But for me, the overall value outweighs this minor limitation.
Among all the other super glues I've tried, this one stands out as my favorite. It has become a staple in our house, and we prefer it over the others we've used. The reliability and effectiveness of this glue make it a top choice for our repair needs.
From repairing small tears in fabric curtains to dealing with minor cuts on my hands, super glue has become my go-to solution. Some people claim that duct tape and WD-40 are the ultimate repair tools, but I find them lacking. Duct tape leaves annoying residue, and WD-40 is not a proper lubricant, merely a penetrating oil. However, super glue has proven time and again that it can fix anything that is broken.

❌Cons
The consistency of this glue is quite watery and runny, which can be a bit challenging. It tends to drip, and if you're not careful, it can get on your hands and run off the item you're trying to glue. However, despite the runniness, it has excellent adhesive properties, which makes it worth using.
Although super glue is a reliable solution, it requires careful handling. I learned this the hard way when I accidentally glued my thumb to my palm in a matter of seconds. It only took one drop, but nothing else would have done the job. Despite that mishap, I still appreciate the individual resealable tubes in which this glue comes. It allows for easy storage and prevents wastage. I will definitely be purchasing it again.
FAQ of Original Super Glue
Q: Can I use Super Glue to repair metal jewelry? I have a metal enhancer that has come apart, and I need to reattach the back to the front.
A: I successfully used it to fix a bronze lampshade, so it definitely works with certain types of metal. This super-strong adhesive will surely do the job for you. Best of luck with your repair!
Q: What is the strength of Super Glue?
A: It's incredibly strong, to the point where it can even bond my hand tightly to my crotch.
Q: Will Super Glue work on bamboo?
A: According to the manufacturer, it is not recommended for use on bamboo.
Q: Can I use Super Glue with fake nails?
A: Super Glue instantly bonds various materials, including metal, aluminum, rubber, most plastics, ceramics, china, wood, pottery, jewelry, and even fingernails. See more: nail glue vs gorilla glue
Q: Is the consistency of Super Glue thin or thick? I prefer a thin adhesive that can penetrate into narrow gaps. I find that gel-like adhesives are less effective in my experience.
A: You'll be pleased with Super Glue because it flows out of the tube with a thin consistency, allowing it to seep into crevices effectively.
Q: Is Super Glue non-toxic?
A: Yes, it is completely non-toxic.
Q: Could I use Super Glue to attach a school desk to the wall?
A: It would be better to secure the desk to the wall using screws for a more reliable and sturdy attachment.