It is no secret how much we love Gorilla Glue! The strength and versatility are legendary, but can you handle the tricky world of plastic? Please do not fear, dear reader, because Gorilla Glue is indeed suitable for some types of plastic.
Let's not rush into gluing everything in sight, because there are so many adhesives on the market. But if you're looking for a permanent bond on plastic, then Gorilla Glue is a great choice.
If you're wondering what Gorilla Glue has to do with plastic, then read on. But rest assured, when it comes to tackling plastic, Gorilla Glue is a mighty adhesive indeed.
💝 The Sticky Truth about Gorilla Glue and Plastic: Tips for a Strong Bond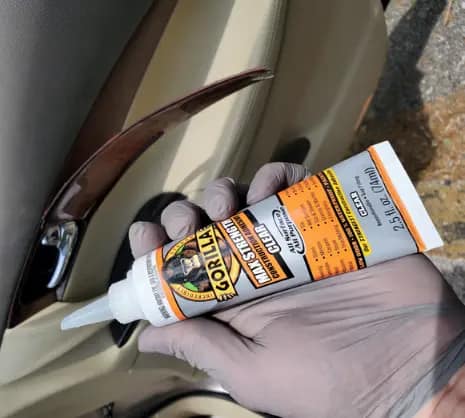 The glue also expands after drying, so use less than you would with other adhesives, and rough up the plastic surface before applying it to ensure that the glue sticks properly.
Make sure you apply Gorilla Glue to the right places for a strong bond that lasts. Once applied, it's difficult to remove.
In spite of this, my adhesive-loving friend! You can use Gorilla Glue for plastics and other materials if you follow these tips. With its high strength and quick setting time, it's no wonder this glue has become so popular.
Find out more about Gorilla Glue's amazing properties on other materials, like wood, by checking out the details.
Read more: Gorilla Glue vs Shoe Goo | In-Depth
📝My Review of Gorilla Glue (Gorilla Super Glue Gel XL)
One example of my use so far was when the decorative silver strip on my suitcase's pull-out handle was popping out. Before it broke off and caused either an injury to the hand or weakened the handle, I decided to apply the Gorilla Super Glue Gel XL to reattach it permanently. And by permanently, I mean it! This glue should hold that silver strip in place long after the rest of the suitcase is destroyed! This stuff feels tough!
However, there are some precautions to keep in mind when using this glue. For instance, I had to be careful while cleaning the nozzle after each use since moistening the nozzle with a towel can solidify the fresh gel almost instantly onto the nozzle. It is easier to let the gel dry a bit and break off the dried gel. Also, the glue dries fast, so I had to hold the piece in place for the first minute or so to ensure that it sets on an uneven spot with divides.
Read More: best epoxy for plastic gas tank repair
Nevertheless, this glue has undoubtedly saved me a lot of money and frustration. For example, I had an old wooden cabinet falling apart due to age, and I was able to piece it back together with ease using glue. I made sure to clamp the wood pieces tightly together for 8 hours, and it worked wonders.
The product is also versatile since it can be used on different types of materials, such as plastic, wood, and fabric, which is a plus. It is also long-lasting and does not dry out quickly, which is something that I have experienced in the past with other similar products.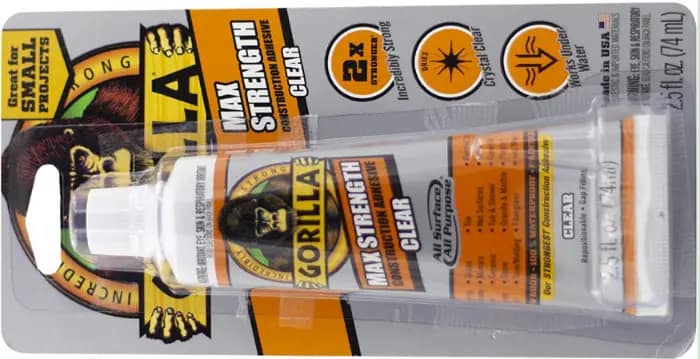 💬 FAQ of Gorilla Glue on Plastic
Here are the frequently asked questions for using Gorilla Glue on plastic.
Does Gorilla Glue Work on Plastic Glasses Frames?
With its incredible strength and ability to bond with a wide variety of materials, Gorilla Glue is here to stay. This powerhouse adhesive is renowned worldwide for its longevity. For a permanent bond that will last for decades, Gorilla Glue is an excellent choice for plastic glass frames.
The secret to Gorilla Glue's strength lies in its formula, which is specially created to create a bond that is stronger than steel (yes, you read that right!). For a bond that will last, gorilla glue is the perfect choice whether you're working on a DIY project or repairing a broken item.
Its versatility makes it a perfect choice for all your bonding needs. From plastic to glass to metals and more, Gorilla Glue is the strongest adhesive in the world.
Read More: JB Weld Vs Gorilla Glue | In-depth Analysis
"The Perfect Pair: Gorilla Glue and Certain Plastics"
Gorilla Glue and plastics are a match made in adhesive heaven… if you choose the right plastics. In spite of the fact that Gorilla Glue is not compatible with all types of plastic, some of them, such as polypropylene and polyethylene, can certainly be bonded well with it.
In order to ensure the strongest bond possible with Gorilla Glue on plastics, it's important to follow a few simple rules. First and foremost, make sure you're using it on a compatible type of plastic.
Taking the extra step of sanding the surface of the plastic before applying the glue will result in a stronger and longer-lasting bond.
Follow these tips for Gorilla Glue's best results whether you're DIYing or repairing a plastic item.
Read More: Krazy Glue Vs. Gorilla Glue | In-depth Analysis
How Long Does Gorilla Glue Take to Dry on Plastic?
In terms of adhesive powerhouses, Gorilla Glue holds the top spot. It's strong, fast-drying, and perfect for quick fixes and DIY projects.
In just 10 seconds to a minute, Gorilla Glue dries fast. If you're using it on plastics, it sets instantly for even faster results.
My Latest Updates
👋 Hi! This is Ronald. I just published 2 new articles you may enjoy reading. Feel free to keep reading this one or 👇 check out the new articles anytime.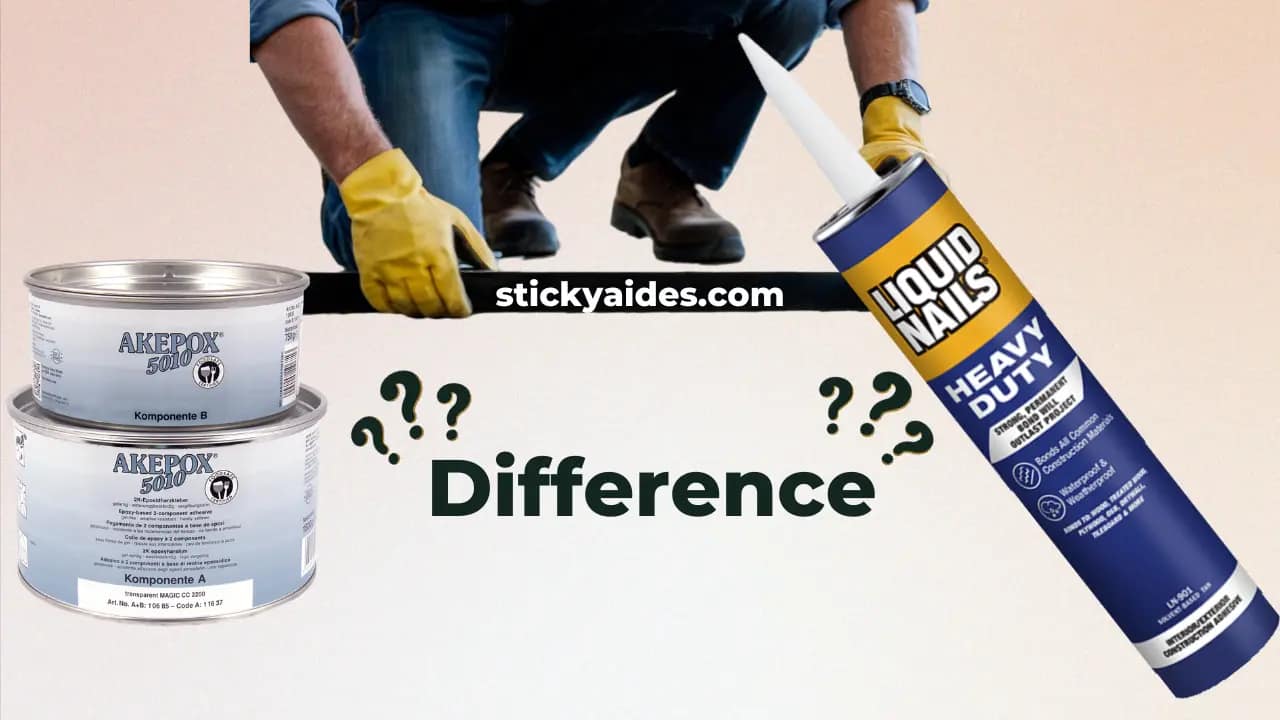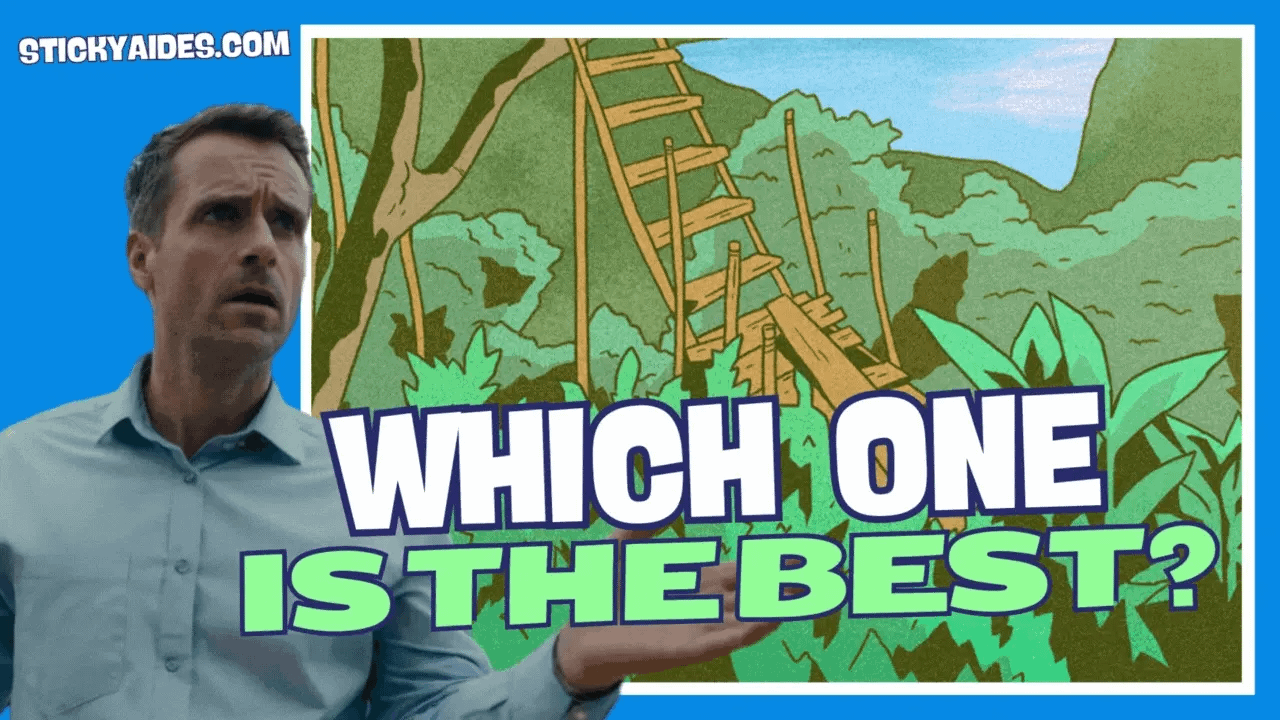 Even though Gorilla Glue dries quickly, it still takes a little patience to reach its full strength. It may take up to a day for the glue to reach its maximum strength, depending on the temperature and humidity in your environment. So, while you may be eager to test out your handiwork, it's best to wait until the glue has fully cured for the strongest bond possible.
In hot and humid environments, the glue will take longer to dry. So, if you're working in a hot and humid environment, expect to wait a little longer for the glue to dry.
Even though Gorilla Glue dries quickly, patience is the key to ensuring a long-lasting bond.
Q: What is the ideal type of Gorilla Glue to use on plastic surfaces?
A: For plastic surfaces, the most effective type of Gorilla Glue is one that has a heavy-duty formula and can withstand a bond strength of 4250 PSI. It sets in just 10 minutes and is waterproof, durable, and versatile. Using Gorilla Glue assures you of a permanent bond on plastic surfaces.
Q: Can Gorilla Glue be used to bond plastic materials together?
A: Yes, Gorilla Glue is a suitable adhesive for bonding plastic materials. This glue creates a strong and long-lasting bond on plastic surfaces such as polyethylene and polypropylene, or other similar types of plastics.
Q: What are the steps to follow when applying Gorilla Glue on plastic surfaces?
A: To properly use Gorilla Glue on plastic surfaces, you must first prepare the surface by dampening it. Then, apply the glue evenly on the necessary areas. It is advisable to test the glue before applying it to ensure that it works effectively. Clamp the surfaces together tightly once you have applied the glue to keep them in place.
Q: Does super glue have any negative effects on plastic surfaces?
A: While super glue or cyanoacrylate can be an excellent option for plastics, it can damage the surface if you try to remove it. However, you can prevent this by soaking the affected area with a mixture of water and an ammonia-free detergent before attempting to remove the adhesive.