Gorilla Glue White vs. Clear: Will the white or clear work better for that handmade jewelry box you're putting together? What about fixing the wobbly leg on your vintage flea market find? Or piecing together your kid's science fair volcano? So many options, so much confusion!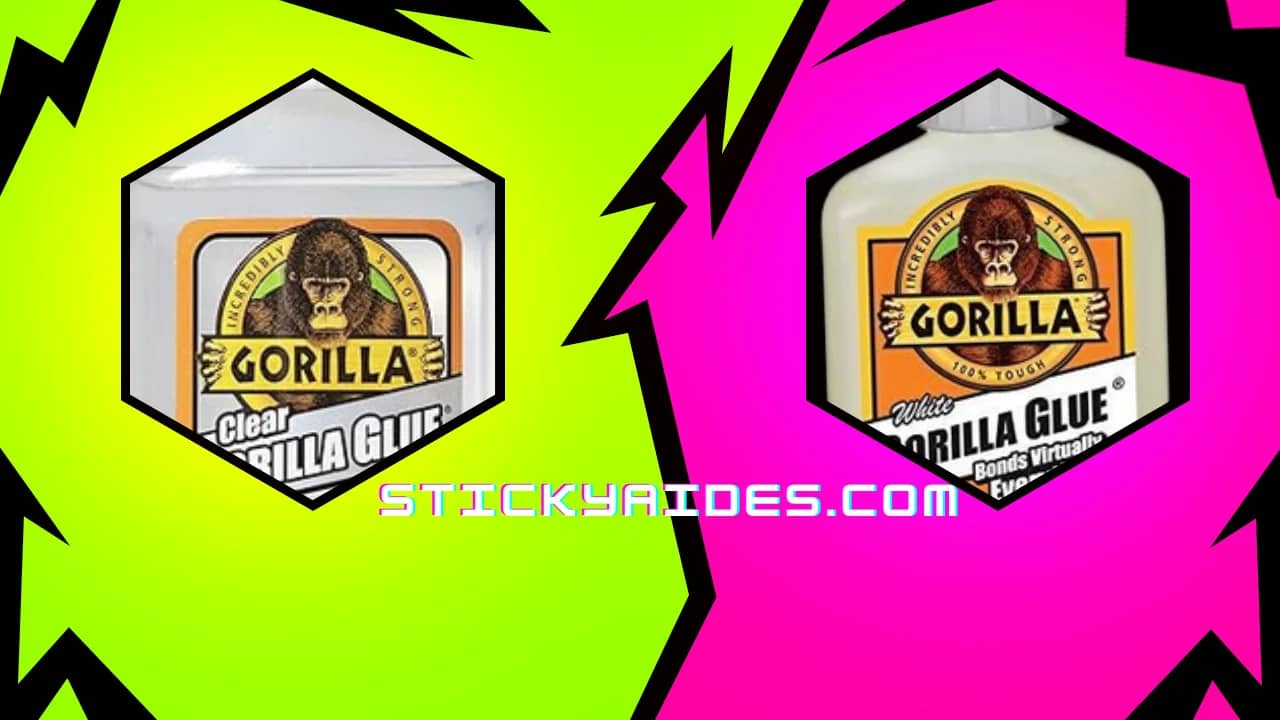 See, I've glued many a thing in my day, from birdhouses to broken mugs, and I learned the hard way that using the wrong glue can make a real mess.
Gorilla Glue White vs. Clear: What's The Difference?
Turns out ol' Gorilla Glue's white and clear varieties stick differently, and you gotta consider the job at hand before slapping 'em on willy nilly. The white stuff's thicker, while the clear's more drippy and stinky. I tell ya, it ain't for the faint of heart!
My Hands-on Test of Gorilla Clear Glue

✅Pros
I applied some Gorilla Clear Glue to the area where the hinge attached to the door frame, stuck the hinge back on, and let it set overnight. To my surprise, it held the door just fine! Now, I understand that this is a light mobile home door, but still, it exceeded my wildest expectations.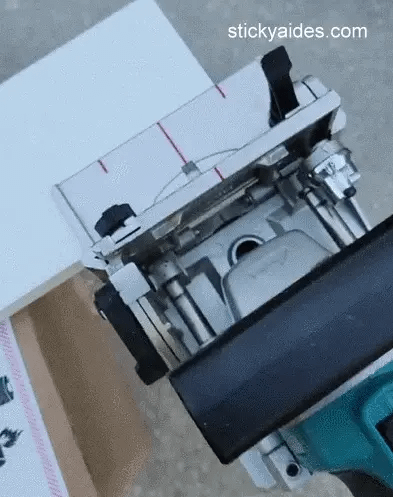 Glue a Wheel Back
But that's not all. I also used this product to glue a wheel back on the bottom of my coffee table. After applying the glue and letting it dry for two days, I flipped the table over, and it was as good as new! The wheel was still holding strong, and I was impressed. Plus, I didn't have to worry about getting the glue on my hands since I used tight disposable gloves.
Gluing Metal Earring Posts to Wood
It's perfect for gluing metal earring posts to wood, as it holds better than other glues I've tried, and it's much easier to handle than messy options like super glue and E6000. Additionally, I've used it to hold small pieces of wood together and clamp them with clothespins, and it works like a charm. The best part is that it gives you enough time to align the pieces before it dries, making it a versatile and reliable adhesive for all sorts of applications.
Application
In terms of application, Gorilla Glue is easy to apply and lasts a long time. I can't count how many items I've successfully repaired using this glue. Whether it's a broken bed frame or a loose floor tile, Gorilla Glue has come to the rescue. It may take a bit of time to fully cure, but the results are worth it. I even used it to glue glass to rock, and it worked like a charm.
❌Cons
Now, I have to mention that one of the main drawbacks of this product is that it tends to dry up and harden in the bottle too quickly. It's a shame because the glue itself is fantastic, but I would advise being mindful of this issue and using it promptly to avoid waste.

FAQ of Gorilla Clear Glue
Q: Can Gorilla Clear Glue be used on the material of a car bumper made of fiberglass?
A: Clear Gorilla Glue is effective on glass and most plastics.
Q: I have three bonding questions: 1) Can this glue bond granite to plastic (possibly poly)? 2) Can it bond the same type of plastic to metal? 3) Can it bond metal to granite?
A: Clear Gorilla Glue is suitable for bonding granite, metal, and most plastics. However, it won't adhere well to polyethylene or polypropylene plastics.
Q: Will Gorilla Clear Glue work for attaching stainless steel legs to a plexiglass table top?
A: Clear Gorilla Glue is effective on steel. It should work fine. If you encounter any issues with adhesion, you may need to lightly roughen the surface.
Q: Can I use Gorilla Clear Glue to glue a glass table with a metal stand?
A: Clear Gorilla Glue is suitable for bonding metal and glass surfaces. For structural applications, we recommend using mechanical fasteners in combination with the adhesive.
Q: Is Gorilla Clear Glue a good choice for repairing pottery that will be used in the oven?
A: Clear Gorilla Glue can be used on pottery, but we do not recommend using it on items that will be placed in the oven.
Q: What are the differences between Clear Gorilla Glue and Gorilla 8040001 Clear Grip Contact Adhesive?
A: Clear Gorilla Glue is similar to Original Gorilla Glue, offering the same great strength. However, it has the added advantage of a crystal clear cure and non-foaming formulation. I've done some tests on e6000 vs gorilla clear grip actually. Gorilla Clear Grip is a solvent-based crafting contact adhesive.
Q: Can I use Gorilla Clear Glue to seal a small crack in the corner of my iPhone screen to prevent it from spreading?
A: You can use Clear Gorilla Glue for that purpose. In fact, I personally used it for my iPhone and it worked well. Give it a try!
Q: I need clear glue to repair a mosaic stained glass piece. Can this glue fill in the cracks of broken glass?
A: Clear Gorilla Glue has minimal gap-filling capabilities, but it works well on glass surfaces.
Q: Will Gorilla Clear Glue work on acrylic sheets?
A: It should work, but keep in mind that it may not adhere well to extremely smooth glass sheets. To improve adhesion, you can roughen the area you plan to glue using sandpaper. Additionally, as the label suggests, it's always a good idea to perform a small test on a scrap piece of acrylic before applying the adhesive to your actual project.
My Hands-on Test of Gorilla Glue White

The strength of this glue is remarkable, making it suitable for a wide range of applications. I have used it to repair various items and it has performed exceptionally well.
✅Pros of Gorilla Glue White
What I appreciate about this glue is its convenient top design. Unlike some other glues, the top of this container doesn't get stuck, making it easy to use again and again without any hassle. I have purchased this product multiple times because it consistently delivers excellent results.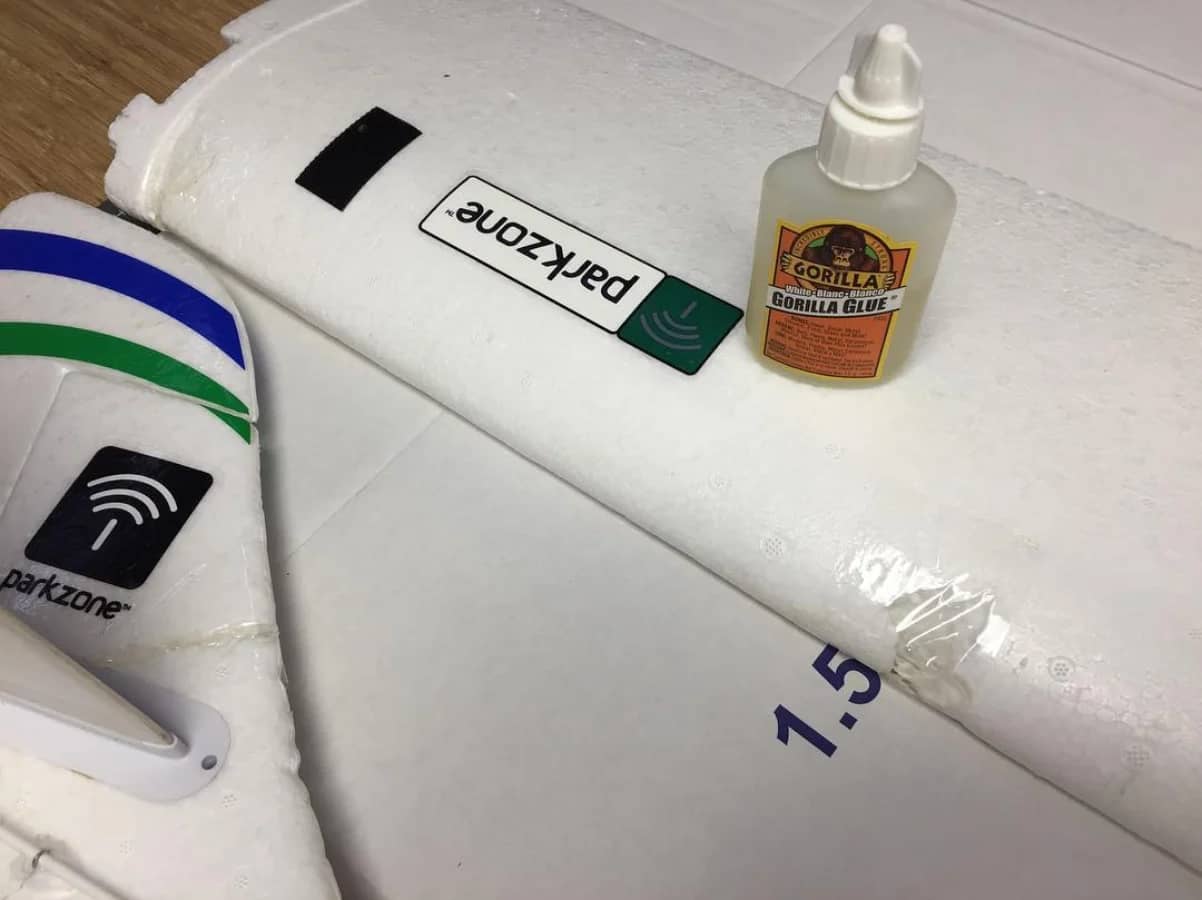 Ease of Application
One notable project where I used this glue was to fix a crack in a 4-foot-tall decorative outdoor vase. The glue performed exactly as advertised, expanding into the crack and creating a strong bond with the clay and fiber vase material. It exceeded my expectations in terms of ease of application and the durability of the bond it created.
Versatility
In terms of versatility, this glue works exceptionally well on plastic. I've found that only a small amount is needed to achieve excellent results. By following the directions, which suggest using a tiny bit of water, the glue expands and fills all the nooks, ensuring a strong bond.
Holding Power
Speaking of its holding power, this glue is fantastic for various applications and provides long-lasting results. It's especially useful for repairing broken items, such as the wheel joints on an office chair. I came across a YouTube video suggesting the use of Gorilla Glue to fix this issue, and I decided to give it a try. To my surprise, it worked perfectly, saving me the expense of purchasing a new chair. I also used this glue to fix a broken crossbar on my rocking chair, and it has held up well so far.
Fish Tank
My Latest Updates
👋 Hi! This is Ronald. I just published 2 new articles you may enjoy reading. Feel free to keep reading this one or 👇 check out the new articles anytime.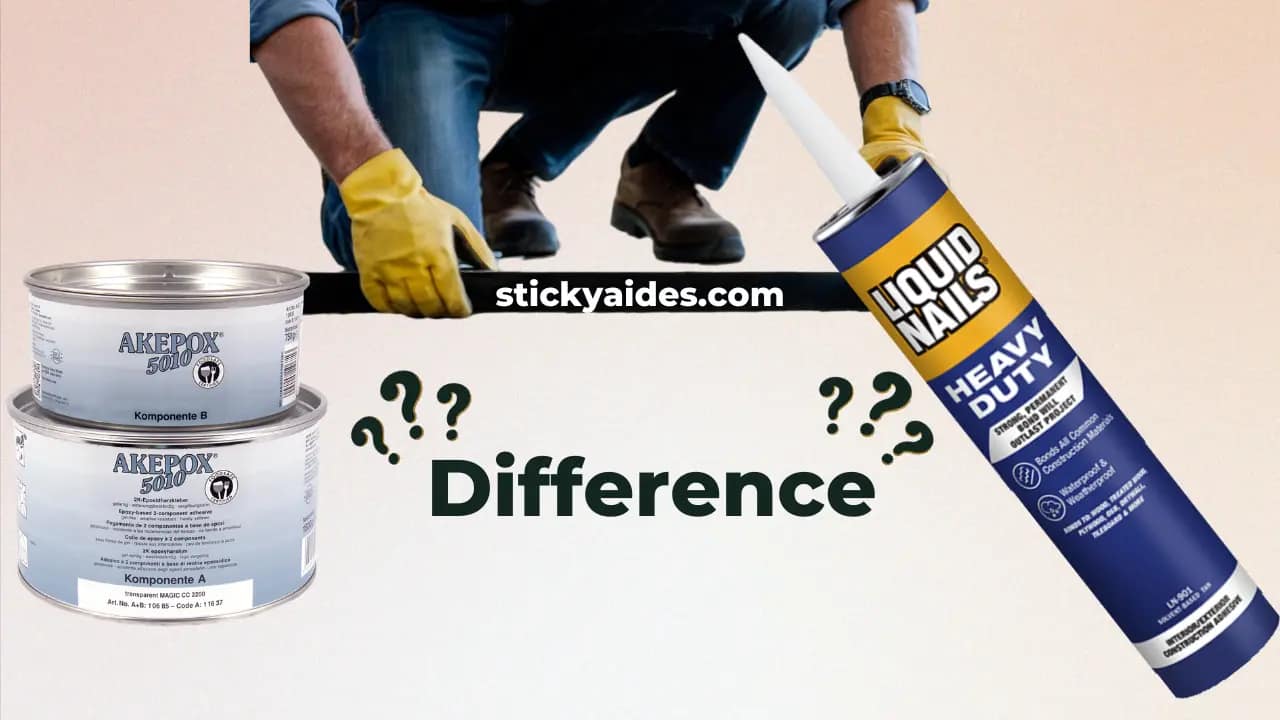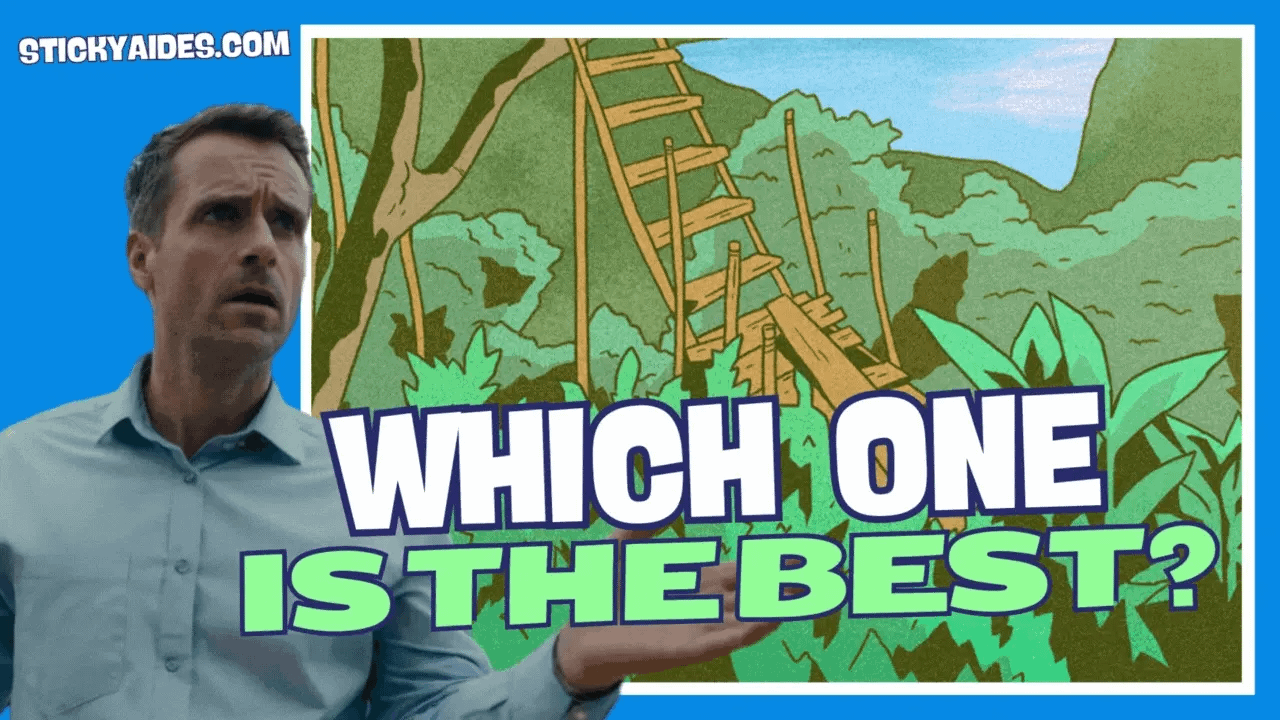 Another interesting use I found for this glue is patching a fish tank. While it does leave small holes where water can trickle through, it's important to note that the glue is not entirely at fault. In my case, I didn't let the glue dry properly before filling the tank with water, which contributed to the issue. To achieve a complete seal, I plan to reapply the glue and ensure it dries properly next time.
❌Cons of Gorilla Glue White
While this glue is undeniably strong and effective, it does leave behind a white foam residue. It's important to be aware of this when deciding what to use it on. I experienced this residue when I used the glue to reinforce some nails on my wall and on my bed, leaving behind a noticeable white trail. However, I found ways to conceal or blend the residue, so it wasn't a major concern for me. Despite this minor inconvenience, the bond created by the glue is exceptionally strong.

FAQ of Gorilla Glue White
Q: What is the difference between the "white" Gorilla Glue and the original version that dries white?
A: Please take a look at my article gorilla glue clear vs original and you'll get some idea.
Q: Does Gorilla Glue White create foam when it dries?
A: Yes, after a few minutes, the glue does foam. It's important to wipe off the excess before leaving the item unattended. Once it hardens, it's difficult to remove. It's recommended not to apply too much glue and to squeeze the bottle to remove most of the air. Storing the glue in a double plastic bag can prevent air from hardening it in the bottle. The new cover/top is a great improvement.
Q: Will Gorilla Glue White be suitable for reattaching the front part of my shoe soles?
A: Yes, it will be suitable. One of our colleagues in the office had a similar issue with a pair of heels, and Gorilla glue provided a permanent fix.
Q: Can I use Gorilla Glue White on memory foam?
A: Unfortunately, this glue will not work on memory foam.
Q: Will Gorilla Glue White work for reattaching a plastic part of my car's details that fell off?
A: If it's a small area or a small piece, it might work. However, for larger pieces, it may not be as effective. It's best to test it out on a small scale. Some users have reported that it didn't hold well on certain types of plastic.
Q: How long does it take for the glue to dry?
A: Based on personal experience, when I glued two parts of a wire bird cage together, it took approximately 24 hours to become completely hardened. Take a look at my article gorilla glue vs super glue. Super Glue failed in that project, but Gorilla Glue proved successful.